Eclipse: Scarsdale Style
Details

Created on

21 August 2017

Last Updated on

23 August 2017

Published on

21 August 2017

Written by

Joanne Wallenstein

Hits:

1509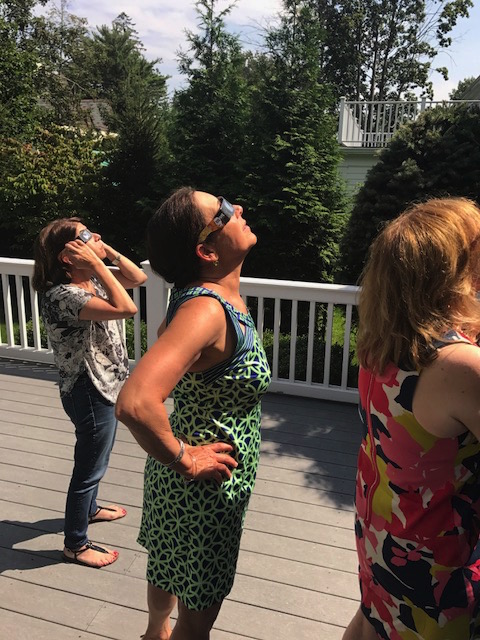 It's come and gone – the 2017 eclipse of the sun that reached its peak in Scarsdale at 2:44 pm on Monday August 21. The event, which last occurred in 1979, stopped everyone in town in their tracks, as they put their eclipse glasses on to watch the moon pass in front of the sun – leaving just a crescent of the sun to view. Here in New York, we were able to view about 75% coverage of the sun. As the moon passed over the sun it created a dark shadow over town.
Earlier in the day, the Scarsdale Library promised to distribute 140 pairs of eclipse glasses and those were gone quickly when over 300 library cardholders lined up to collect their own pair. They were gone quickly – and unfortunately some walked away without a pair of their own. But since one pair was given to each family, everyone could share the lenses and observe the eclipse.

Some traveled to interesting venues to view the eclipse. Andrea Seiden and Peggy DaSilva went to the roof of the Museum of Natural History where an area of devices were available to use to look at the sun.
Brothers Adam and Benjamin Longman, who have been interested in astronomy for years, decided that the eclipse was the ideal reason for a road trip. First they drove to Washington D.C. where Adam is a third year student at George Washingon Law School and spent the night. The next day, they were originally headed for Charleston when they heard that bad weather might prevent a good view. Instead they headed to Clemson University in South Carolina where they were able to see the total eclipse. Adam said he looked up and saw "a black disc covering the sun" and the shadow turned the bright afternoon into "twilight."

Liam Haller also took a long road trip, driving 29 hours from Scarsdale to Alcoa, Tennessee where he watched the eclipse in Springbrook Park. Along the way he picked up friends at the University of Virginia.

Commenting on the phenomena, Michelle Lichtenberg said, "What I loved about the eclipse was the opportunity it gave us as a nation to unite and examine this solar event together. After a bleak week of news, this was a welcome chance to rise above our differences and appreciate mother nature from coast to coast."
What did you think of the eclipse? Did it live up to all the media hype? Send your comments and photos to scarsdalecomments@gmail.com and we'll include them here!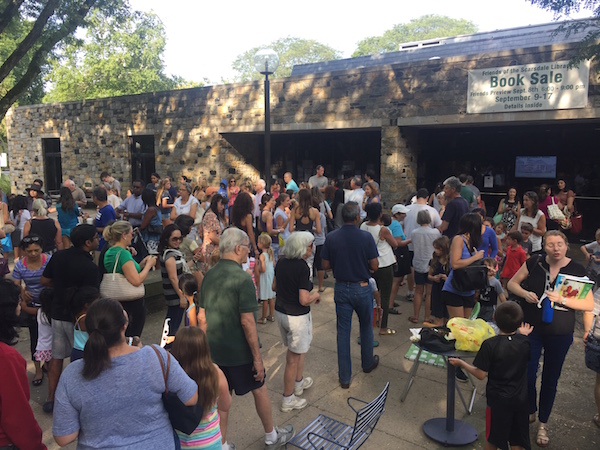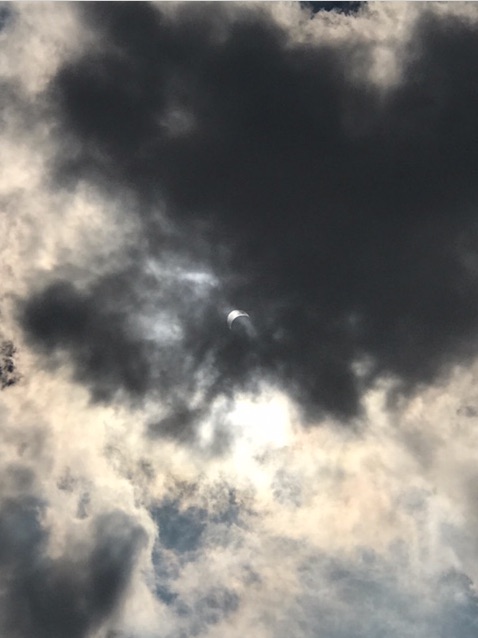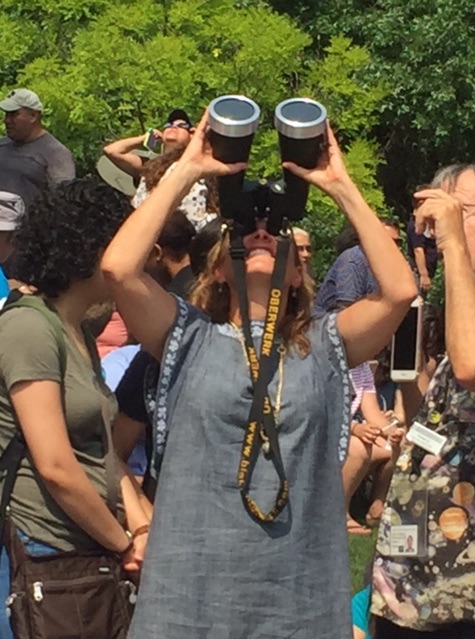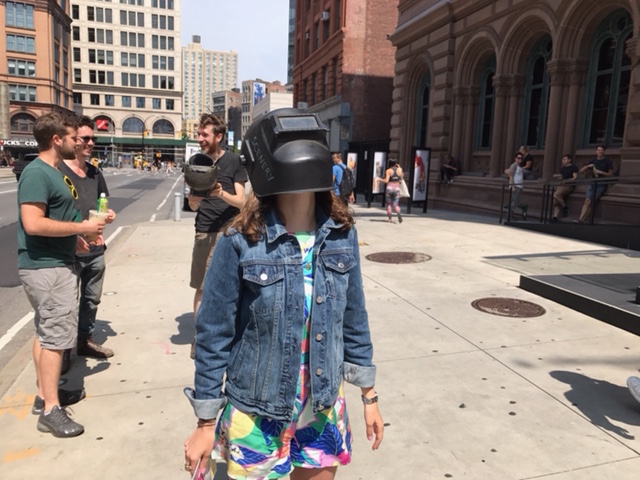 Scarsdale Village Overrun by Ghosts, Goblins and Young Artists
Details

Created on

03 November 2016

Last Updated on

03 November 2016

Published on

03 November 2016

Written by

Adam Regenstreif

Hits:

1519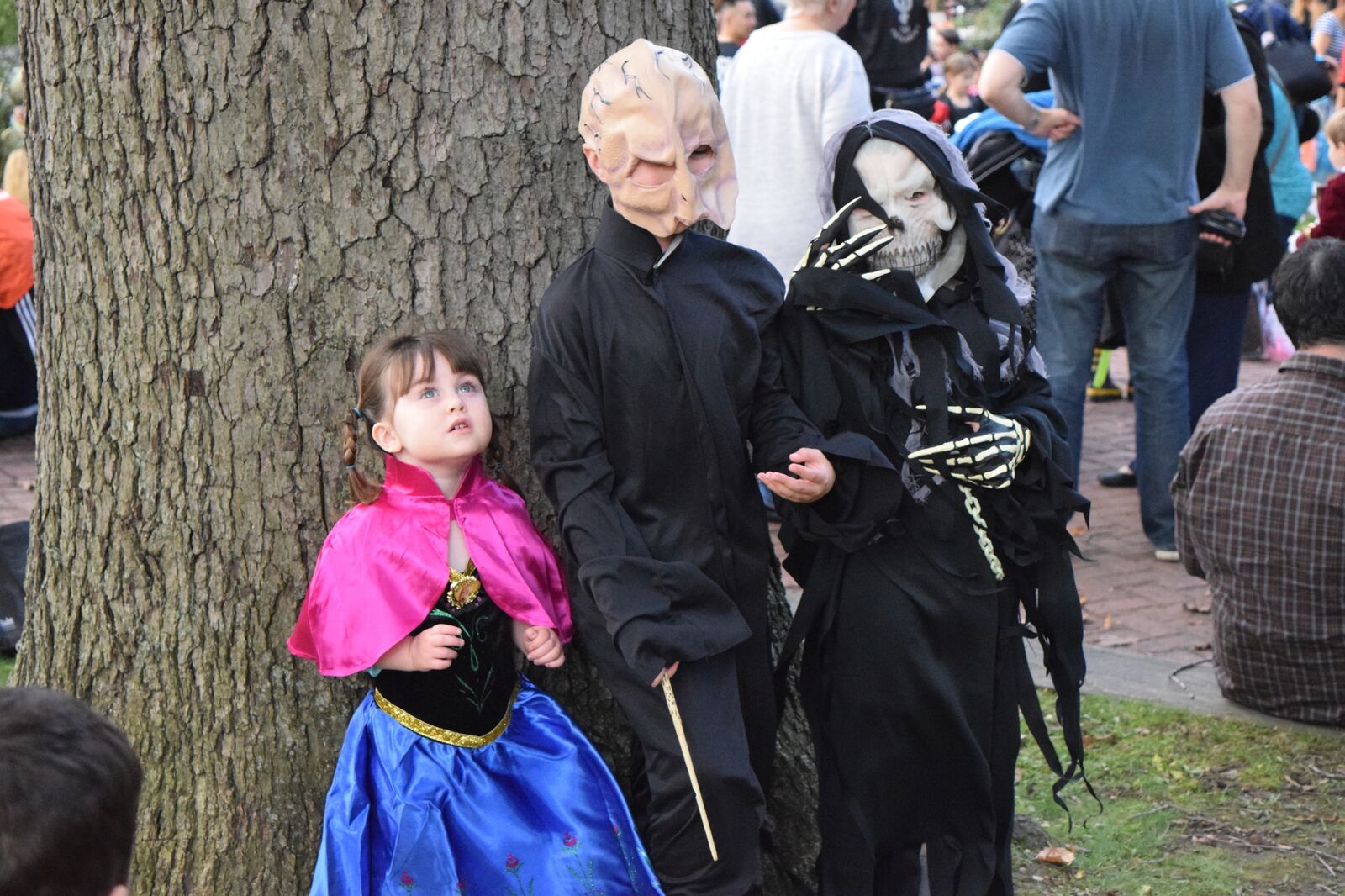 Super heroes, princesses, and a variety of wild animals commandeered the streets of Scarsdale Village last Sunday for an enchanted Halloween parade. The costumed children gathered in Chase Park in the afternoon before beginning a brief march to show off their alter egos.
Throughout the day, kids also displayed their creativity by painting the windows of the town's stores. They competed to see who could create the funniest, spookiest, or othewise most original Halloween-themed painting. Students from elementary to high school participated, resulting in a fun collage of strorefront art.

See photo galleries of the painters at work and kids at the Halloween Parade in the village.

Scarsdale Accepts the Ice Bucket Challenge
Details

Created on

12 September 2014

Last Updated on

12 September 2014

Published on

12 September 2014

Written by

Joanne Wallenstein

Hits:

2471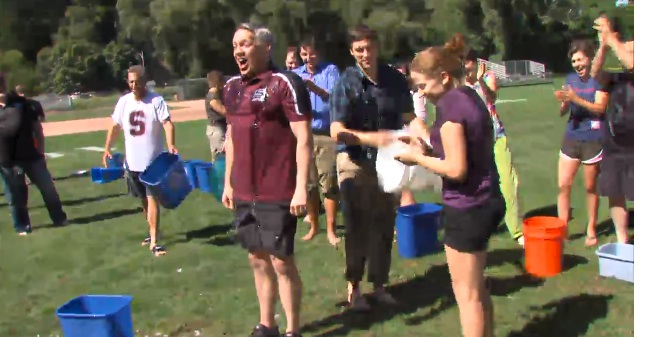 Students, faculty, administrators and the superintendent himself gathered on Dean Field on Friday September 12 to accept the Ice Bucket Challenge from Winnetka Illinois.
Dr. Hagerman's former district sent him the challenge and he rallied the troops at SHS to get doused. Participants stood in a row and poured water down the line – ending with Dr. Hagerman who was drowned by School President Amanda Shuster.
Watch it streaming on the Scarsdale Schools website.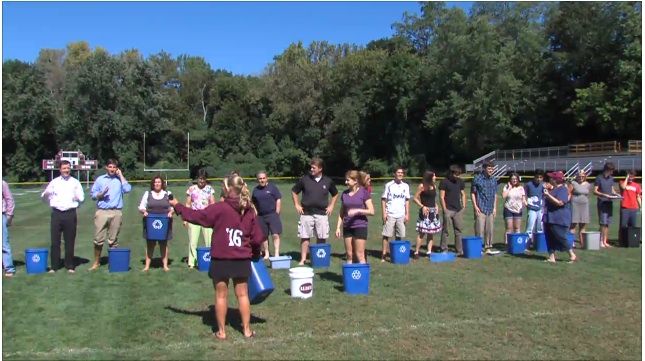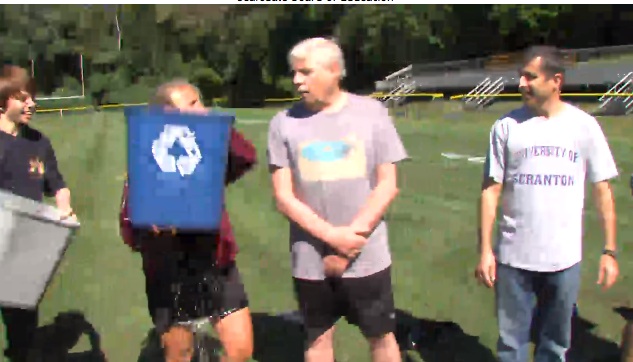 CNC Taps Jonathan Mark for Mayor of Scarsdale
Details

Created on

26 January 2015

Last Updated on

27 January 2015

Published on

26 January 2015

Written by

Joanne Wallenstein

Hits:

6539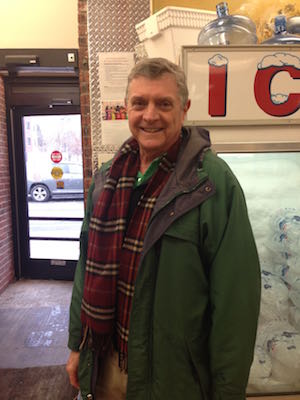 Jonathan Mark, a Scarsdale native, 39-year resident and a former Village Trustee has been selected by the Scarsdale Citizens Party Nominating Committee as their candidate to serve as the next Mayor of Scarsdale. Mark grew up in Quaker Ridge and attended the Griffen Avenue School and Quaker Ridge School (Class of 1961), graduating from Scarsdale High School in 1965. Jonathan received his B.A. degree from Dartmouth in 1969 and his law degree from Columbia in 1974. He is a corporate law partner in the New York City law firm of Cahill Gordon & Reindel LLP and served two terms as a Village Trustee of Scarsdale from April 2010 until March 2014. As a Trustee, Jonathan served at various times as Fire Commissioner, Police Commissioner and Deputy Mayor. Jonathan is the current Chair of the 2014-2015 Scarsdale Bowl Committee.
During his terms as trustee, Mark served as Chair of the Village Land Use Committee and led the village through difficult negotiations with developer Frederick Fish over the development at 2-4 Weaver Street. He deftly balanced the concerns of a citizen's group called "The Heathcote Five Corners Coalition" with the developer's desire to convert the historic Heathcote Tavern into a condominium complex. Ultimately each of the coalition's objections about aesthetics, crowding in the schools and traffic were addressed and the Village signed an agreement to sell a small strip of village-owned land that served as the entrance to the parking lot. With this land, Fish was able to gain approval for an 11-unit building on the site of the parking lot – and eventually was permitted to build four additional units in the former tavern building.
The nominating committee also selected the following three candidates for Village trustee.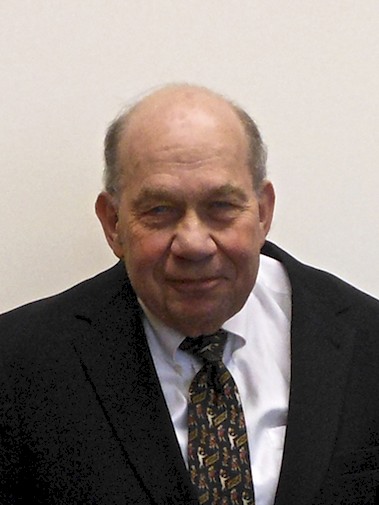 Trustee Bill Stern, who has already served one two-year term, has been nominated to run for a second term. Stern has lived in Scarsdale for 42 years at 20 Rural Drive. He received his B.S. and M.S. degrees in Electrical Engineering and his Ph.D. degree in Physics from Columbia. Stern runs a medical device company which manufactures and sells neurological ultrasound machines for diagnosis of stroke and other disorders and which also manufactures and sells hydrotherapy tubs designed for women in labor. William has served as a Village Trustee from April 2013 to the present. A Village Trustee since April 2013, Stern chairs the Municipal Services and Sustainability Committees. He also is the trustee liaison for the Advisory Council on Technology, the Cable Television Commission, the Advisory Council on Human Relations, and the Scarsdale Arts Council. William has served as the President of Young Israel of Scarsdale, and is a member of the Board of Directors of Touro Synagogue in Newport, R.I., the oldest extant synagogue in the United States. William is a Trustee of the Irish Jewish Museum and Holocaust Education Center in Dublin, Ireland, and President of the American Friends of the Museum.
Two new candidates have been selected as candidates for the Village Board:
Matthew J. Callaghan of 49 Carman Road has lived in town for 40 years.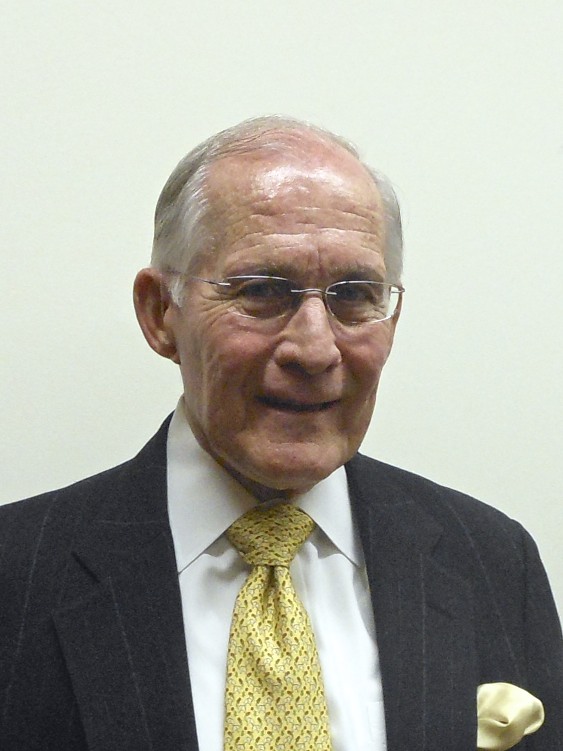 He holds a B.A. from St. John's University and an M.S. in Hospital Administration from Iona College. Matthew served in the United States Marine Corp from 1964 to 1970. For 45 years, Matthew served as Director of Safety Management in major New York hospitals, including Jacobi Hospital, Terrence Cardinal Cook Healthcare Center, and Lenox Hill Hospital/Manhattan Ear, Eye and Throat Hospital. Presently, Matthew is a consultant to major New York City hotels, health care institutions, and major industry groups. Matthew has served on Scarsdale's Zoning Board of Appeals from 1996 to 2005 and from 2012 to the present. Matthew has been active in Scarsdale Volunteer Fire Company #1 for the past 32 years, including service as Lieutenant and Trustee. Matthew has been a member of the STEP Advisory Board from 1990 to the present. Matthew has been a merit badge counselor for the Boy Scouts of America for the past 30 years, and served as a Scarsdale Recreation soccer coach for 12 years, among many other civic activities.
Carl Finger, another life long resident lives at 38 Butler Road. He grew up here and graduated from Scarsdale High School before attending Brandeis University from which he graduated in 1990 with a B.A. degree in politics. Carl graduated from Boston University School of Law in 1993, and he received a LLM degree in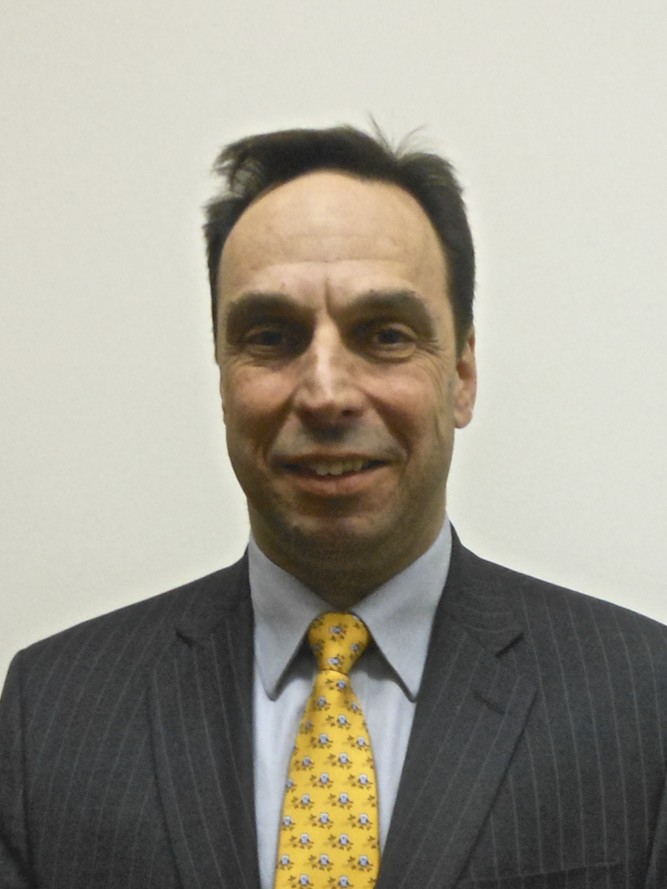 Environmental Law from Pace University School of Law in 1997. Carl was an Assistant District Attorney in Westchester County between 1994 and 1997 before entering private practice. Carl is a member of Finger & Finger, P.C., a White Plains law firm, where he practices with his mother, his father, and his brother. In Scarsdale, Carl has served on the Conservation Advisory Council from 1999 to the present. Carl also serves on the Board of Architectural Review. Carl has been an arbitrator for the White Plains City Court since 1997.
The election will be held on Wednesday March 18 at Scarsdale Village Hall from 7 am to 9 pm.
Scarsdale Democrats to Host Event at Taiim Cellar on Sunday
Details

Created on

04 September 2014

Last Updated on

04 September 2014

Published on

04 September 2014

Written by

Joanne Wallenstein

Hits:

2187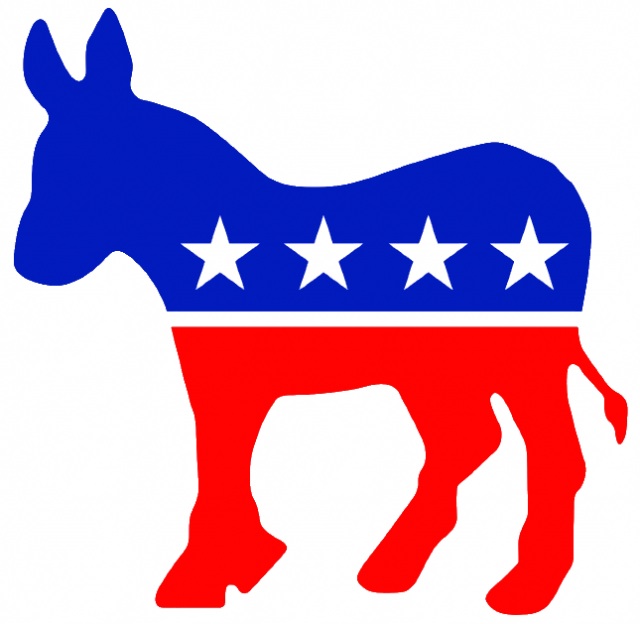 The Scarsdale Democratic Club is hosting its annual fundraiser on Sunday, September 7th, from 2 PM to 5 PM at Taiim Cellar, 11 Boniface Circle. Here's your chance to meet and greet local leaders such as Congressman Eliot, Engel, State Comptroller Thomas DiNapoli, State Sentaor Andrew Stewart-Cousins, Assemblyman David Buchwald, Ben Boykin, Assemblywoman Shelley Mayer, Rachel Hahn and Justice Arlene Katz. Supporters are invited to purchase a ticket and stop by and meet the candidates.
To buy your tickets or learn more, contact Mark Lewis at 914-723-3766 or send a check to:
Scarsdale Democratic Town Committee
C/O Bernard Kobroff
107 Brewster Road
Scarsdale, N.Y. 10583