Baroque and Beyond at Hoff Barthelson
Details

Written by

Joanne Wallenstein

Hits: 1490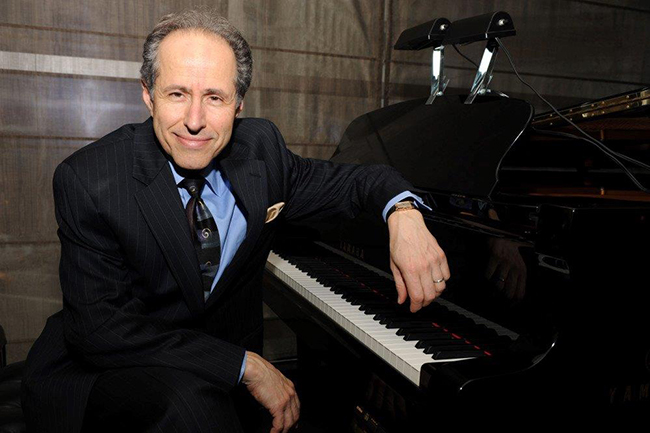 Pianist Michael Boriskin
Baroque and Beyond, Hoff-Barthelson Music School's week-long Festival celebrating music composed between 1600 and 1750, takes place Saturday, March 9, 2019, through Saturday, March 16, 2019. The Festival, featuring music of great Germanic composers – Bach, Telemann, and Handel – as well as masters from other lands, includes student recitals, a lecture on the life and works of J.S. Bach, presented by Michael Boriskin, Artistic Director of the Copland House, and instrumental and choral ensemble concerts. The Festival is made possible by a generous grant from the Westchester Community Foundation.
Baroque and Beyond is part of the School's "Festivals in Style" that introduces students to music from specific periods of music. Students enjoy the opportunity for detailed study of period solo and ensemble works and are invited to audition to participate in recitals. Auditions are adjudicated by faculty panels. Executive Director Ken Cole said "Experiencing the audition process is an important learning experience for every music student, thus Baroque and Beyond and the Contemporary Festival that follows in May provide vital opportunities for students at all levels to become acquainted with the rigors of auditioning – a character building experience second to none!"
On Saturday, March 9, and Sunday, March 10, 2019, at 7:00 pm, student performances will take place at the Community Unitarian Universalist Congregation, 468 Rosedale Avenue, White Plains. Ensembles scheduled to perform include the Festival Orchestra (Jun Nakabayashi, director); Suzuki Strings (Barbara Berg and Erich Schoen René, coordinators); Flute Clubs (Donna Elaine and Joseph Piscitelli, directors); Symphonette and Chamber Orchestra (Robert Schwartz, director); Chamber Choir (Laura Green, director); Viola Clubs (Naomi Graf, director) and Wind Ensemble (Joseph Piscitelli, director). Admission is a suggested donation of $20. Students may attend free of charge.
Student recitals are scheduled at the Music School during Festival week. Visit the School website – www.hbms.org – for dates and times. These recitals are free of charge.
All Bach All the Time: Great Composers Lectures Series at Hoff-Barthelson
Hoff-Barthelson Music School's Great Composers Lecture Series for music aficionados continues on Friday, March 15, 2019, at 11:00 am with All Bach All the Time.
How is it that a dutiful, local church organist, who labored diligently in his weekly duties providing music for Sunday services, came to be regarded – along with DaVinci, Michelangelo, and Shakespeare – as one of the icons of all of Western civilization? Bach's music represents the pinnacle of intellect and beauty – both individually and combined. His body of work is immense – including not only hundreds of cantatas for his church services, but also epic musical manifestations of the mass and passions. Even his purely instrumental compositions, intended "simply" for study or "for the pleasurable diversion of music lovers" reside on an artistic Mount Olympus. Prepare to scale the musical heights of the heart and mind with Michael Boriskin, "our fearless tour guide, who always offers an adventure for the audience" (The New York Times).
The lecture takes place at the School, 25 School Lane, Scarsdale. Admission is $25. HBMS students may attend free of charge. Space is limited; reservations are strongly encouraged.
For additional information, or to reserve seats:
hb@hbms.org; 914-723-1169; www.hbms.org
About Michael Boriskin:
Hailed by American Record Guide as "one of the most skilled and versatile musical artists of his generation," internationally-acclaimed pianist Michael Boriskin has taken listeners in over 30 countries on provocative journeys across four centuries of music. From Berlin to Buenos Aires and Toronto to Tokyo, he has appeared at major concert halls and festivals, including the Kennedy Center, Carnegie Hall, Lincoln Center, Ravinia Festival, BBC in London, South West German Radio, Vienna's Arnold Schoenberg Center, and Library of Congress.
He has performed as soloist with leading orchestras and as guest artist with countless chamber ensembles and has recorded extensively for SONY Classical, Naxos, New World, Bridge, and other American and European labels. He is a much-sought-after lecturer on both sides of the Atlantic, and is a familiar presence on National Public Radio as a performer, commentator, and host. He also served as Music Director of Mikhail Baryshnikov's fabled White Oak Dance Project, and is a program advisor for the New York Philharmonic, Carnegie Hall, the U.S. Department of State, and many other preeminent institutions.
He is the longtime Artistic and Executive Director of Copland House, the award-winning creative center for American music based at Aaron Copland's National Historic Landmark home in northern Westchester.
OpaOpa Fresh Greek Arrives in Bronxville
Details

Written by

Judie Dweck

Hits: 2598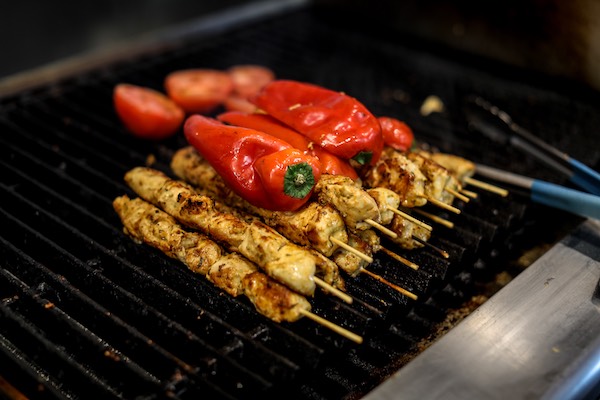 OpaOpa is a Greek emotional expression of enthusiasm that one hears at celebrations. A short time ago, OpaOpa took on another definition- the new restaurant on Bronxville's Pondfield Road, OpaOpa Fresh Greek. Bright white paint and a royal blue awning announce its opening. The airy corner space is bright white with the logo of the restaurant and many fish artistically rendered in blue. Seating about 40 guests at the pedestal tables, the white tile walls make the space sparkle. The counter in the back displays the menu on the wall. They do a large take out business and often there is a long line waiting to pick up orders. The space is architecturally lovely with many angles. The dark wood floors compliment the light wood tables and chairs and lively Greek music plays in the background.

Frank Berisha and his partner Tony were my hosts. According to Frank, " Our dream is to make great food and serve it as if our guests were visiting our home. We treat everyone equally. We wish to make our guests happy and we are happy when they leave with a smile. We expect to sponser charitable events at our restaurant. Our goal is to become better and better and become an important part of this great community."

Greek meals often begin with a selection of mezedes or small plates of hot and cold dishes. Our tasting at OpaOpa started in that traditional fashion. Some warm thin pita arrived with a plate of assorted dips. This colorful plate was decorated with tomato and cucumber slices and olives. There was an eggplant salad dip. The coarsely chopped eggplant had a fine smoky flavor. The familiar hummus was flavored with jalapenos for a wake me up taste. A spicy feta cheese dip was rich and robust. My favorite was the tzatziki, a combination of Greek yogurt, cucumbers, garlic and mint. They were all excellent with our warm pita wedges.

Several homemade soups are offered and we chose the traditional argolemono soup, that lemon flavored chicken potage, a Greek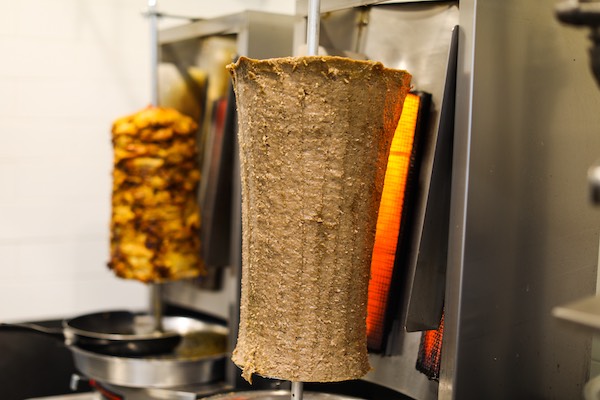 classic. Here, a hearty bowl of chicken broth combined with whisked egg, fresh lemon juice and chunks of chicken was the perfect way to cure a cold. Orzo was added, and the result was a great meal in a bowl.

Among the hot appetizers there was fried zucchini, zucchini croquettes, fried meatballs, and saganaki. We sampled a large square of spinach pie filled with chopped spinach and feta cheese, layered with crisp baked phyllo pastry, a great combination of tastes and textures. A large Greek salad arrived next. Exploding with color it was a garden on our plate, with lettuce, tomato, olives, red onion slivers, peppers and feta cheese topped with a delicious stuffed grape vine leaf. A light Greek olive oil dressing completed this generous salad. Other salad options included Caesar, and a roasted beet salad with arugula, chick peas and Kalamata olives among its ingredients. You can make these salads into a meal by adding gyro meat, grilled chicken breast, salmon or avocado. We proceeded to sample the " on the stick selections." The grilled pork was tender and lean. The chicken was a bit on the dry side, but I am sure that served in one of the sandwiches with pita and lettuce and tomato and tzatziki it would be much improved. Other Greek sandwiches include veggie souvlaki wraps, falafel, souvlaki and gyro. The chicken gyro is prepared in house and the beef and lamb gyro is of the finest quality. If a burger is your wish, try the Santorini salmon burger with feta cheese, lettuce, jalapeno and avocado or Greek style burger with cheese on pita.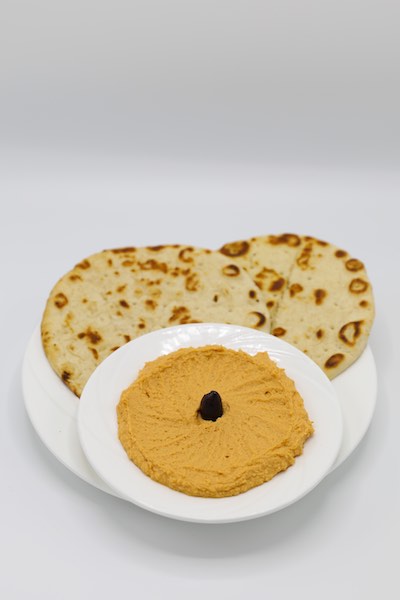 It was time to sample some of the homemade Greek specials. There is shrimp with orzo, roasted lamb and stuffed peppers and tomatoes. We chose pastitsio, a casserole of macaroni and ground beef flavored with nutmeg and topped with a thick layer of béchamel. It was rich and warming. Very delicious was their rendition of moussaka, with layered of eggplant, potatoes and ground beef with a crown of golden-crusted béchamel.

From the land there are lamb chops, rib eye steak, grilled quail, and pork chops grilled and served with salad, pita and a side dish. Since this is a Greek dining spot you can choose an entrée from the treasures of the sea. Porgy, red snapper, flounder, swordfish, calamari, octopus and cod are some of the offerings. We were presented with a regal whole branzino baked and grilled to perfection. To accompany your meal, a must have are their lemon potatoes. The large segments of Idaho potatoes are infused with fresh lemon juice and sprinkled with oregano and herbs. They were among the best I have tasted.

Complete your meal with homemade baklava, kataifi, or galaktoboureko and perhaps a cup of Greek coffee.

It certainly would be enchanting to eat a meal such as those I described, on a Greek island surrounded by the shimmering blue sea, watching the boats unload the day's catch, but if that experience is not on your agenda, enjoy the traditional foods of Greece at OpaOpa Fresh Greek in Bronxville.

OpaOpa Fresh Greek
116 Pondfield Road
Bronxville, New York
914 6008129 or 914 6008193

Recipe: Hummus – about 3 cups

1 pound chick peas
1 tsp. minced garlic
3 Tbsps. Tahini
¼ cup fresh lemon or lime juice
¼ cup Greek olive oil
Salt and white pepper, to taste

Place chick peas, garlic and tahini in a food processor and process until smooth. Slowly drizzle in the oil and citrus juice and season to taste. Refrigerate in a non reactive container and serve with pita bread.
Greenacres Goes Under the Sea
Details

Written by

Joanne Wallenstein

Hits: 1471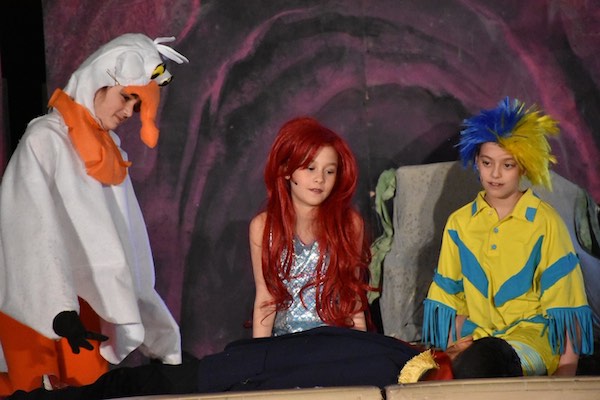 Scuttle, Ariel and Flounder come to the aid of Prince Eric who's fallen overboard. Left to right: Salma S., Blair R., Ava G., Arjun B. (laying down)Greenacres students showcased their talents in two performances on January 26 and 27 in performances of The Little Mermaid Jr. Two casts comprised of 106 Greenacres students appeared in four performances of the play which was produced through the collaboration of the Greenacres PTA with Westchester Sandbox Theatre. Dedicated parent volunteers supported the children, spanning grades kindergarten through five, through their rehearsals and performances.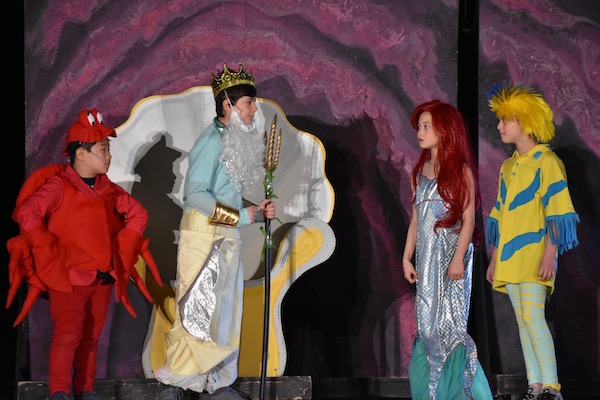 Sebastian and Flounder support Ariel as her father, King Triton warns her of the dangers of the human world. Left to right: Orson H., Dylan L., Blair R., Ava G. Photo by Susan Rudsenske.
Once again, the School Play Committee teamed up with the Greenacres Community Service Committee to help support the school's non-perishable, cold weather food drive for Feeding Westchester which ran from January 14th through the 28th. Every attendee was asked bring at least one item to the show as payment for the fun. Greenacres students collected a total 904 pounds of food, the equivalent of 753 meals worth of food items.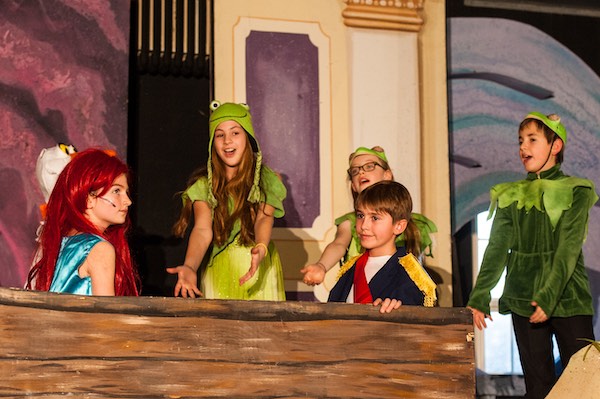 The lagoon animals help sing "Kiss the Girl" to Prince Eric and Ariel. Left to right: Kate O.; Leah B.; Kate S.; Xavier S. Photo by James Faucette.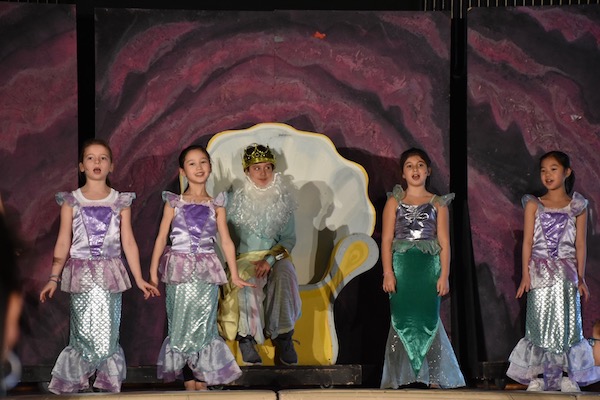 The princesses introduce themselves as the daughters of Triton. Left to right: Lois L., Whitney R., Dylan L., Ivy F., Isabella T. Photo by Susan Rudsenske.
Photos and text provided by Toni DiMartino-Stebich, Greenacres PTA Secretary/Publicity Chair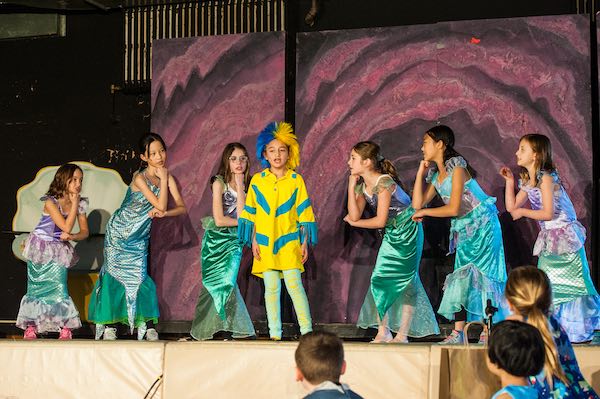 Flounder and the Princesses sing "She's in Love." Photo by James Faucette.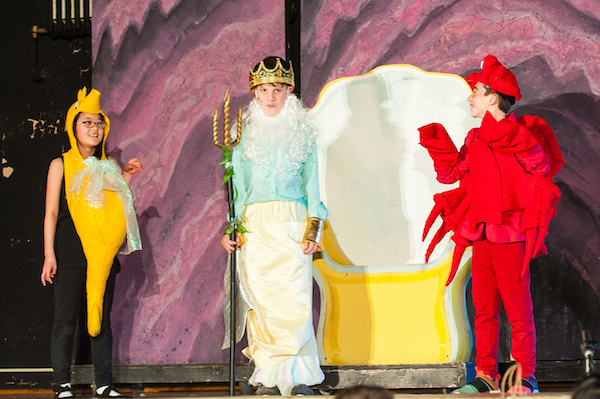 The Seahorse and Sebastian visit King Triton's court. Photo by James Faucette.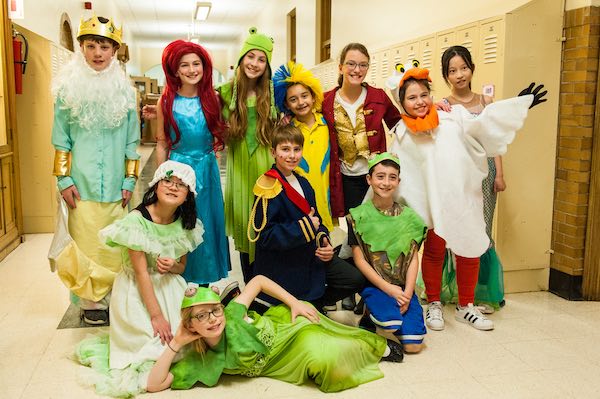 The 5th grade members of Cast B - Photo by James Faucette

Scarsdale Chinese Association Celebrates Lunar New Year
Details

Written by

Lisa Tan

Hits: 2181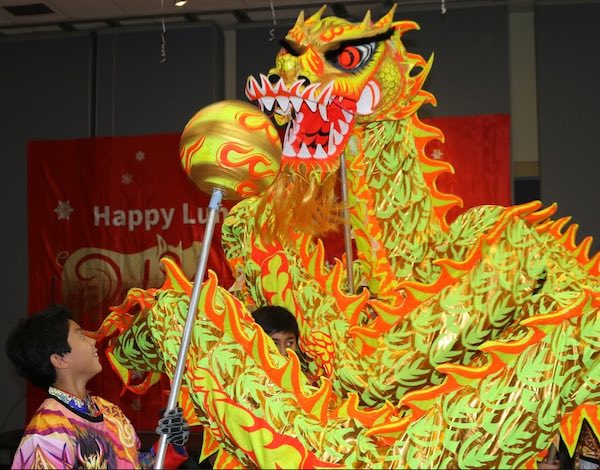 With the beating drums, clashing cymbals and resounding gongs, the exciting traditional Dragon Dance and Lion Dance initiated the annual Lunar New Year Celebration by the Scarsdale Chinese Association (SCA). The festival for the year of pig, which symbolizes fortune, wealth and prosperity starting February 5th, was held at JCCMW on Saturday February 2nd.

About 600 attendants joined the celebration, which featured wonderful lion and dragon dances, 2-hour long beautiful performances, varieties of delicious authentic and home-made food, fun arts and crafts projects, and enjoyable karaoke singings. It was a good time for people to socialize and catch up after a year going quickly by. The entire event was organized and run by Scarsdale Chinese. While such an event entails many hours of many volunteers' devotion, people cherish this opportunity to have fun together and work around a common good.

SCA chair Lisa Tan started the event with welcoming remarks. Scarsdale Mayor Dan Hochvert and JCC Marketing Director Rika Levin also sent their well wishes to the Chinese community, which has recently witnessed a strong growth in Scarsdale, from the inauguration of the SCA in 2005 with 25 families, to its present standing of more than 300 families. Among attendants are also Mayoral Candidate Marc Samwick, Board of Trustees Matthew Callaghan, Justin Arest, Lena Crandall, Board of Education member Chris Morin, candidate for Trustee Rochelle Waldman and Bob Berg from the Scarsdale Voters' Choice Party.
As stated by its mandate, the SCA is committed to serving the community of Scarsdale by promoting the appreciation of Chinese culture and heritage, and by enhancing cross-cultural exchange and understanding. SCA also encourages and supports its members to participate in local school and civic organizations and contribute to local community and cultural events.
Casino Night to Benefit the Scarsdale Library
Details

Written by

Joanne Wallenstein

Hits: 1519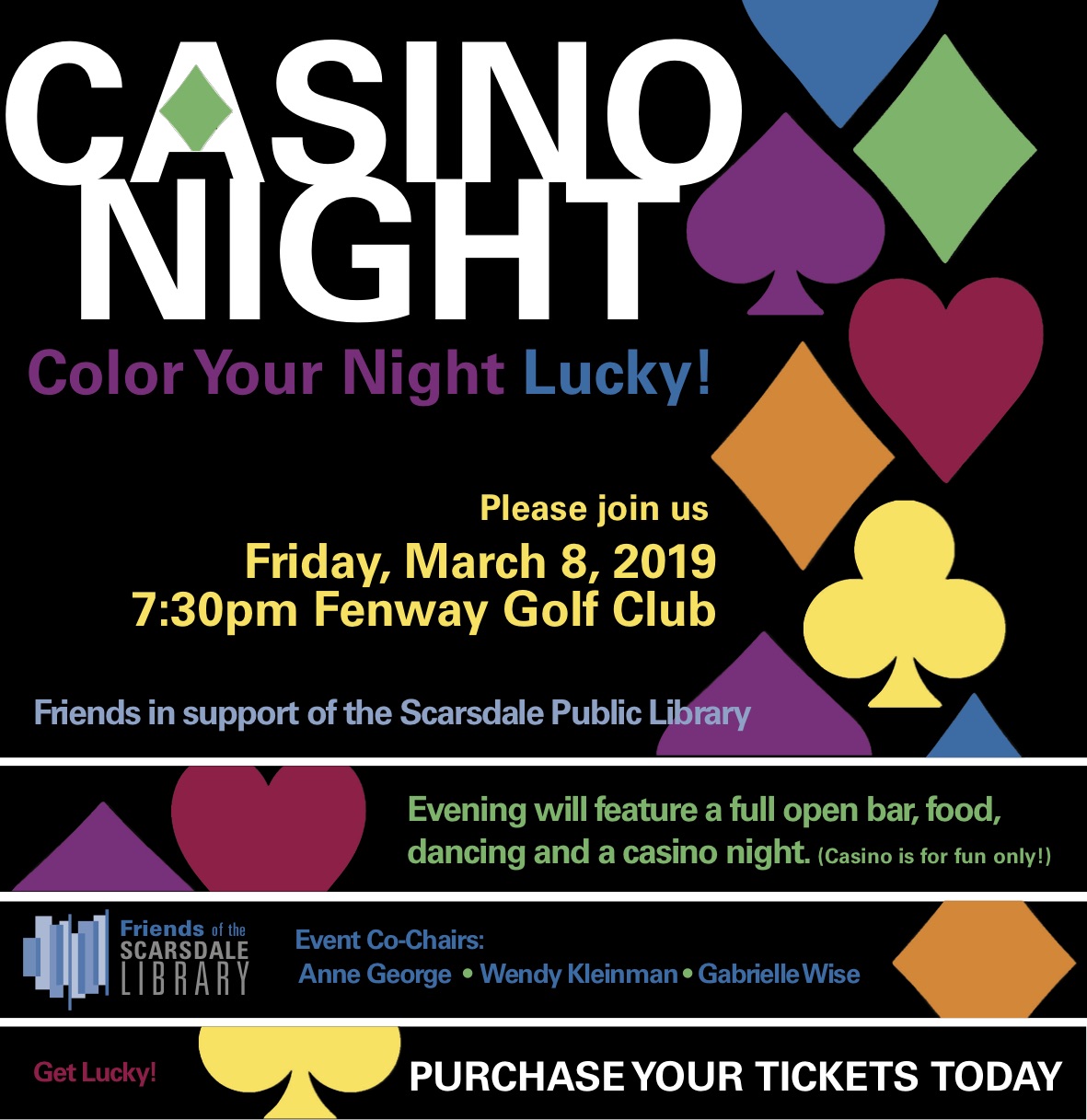 The Friends of the Scarsdale Library will be hosting Casino Night at Fenway Golf Club on Friday March 8th at 7:30 p.m. The evening will feature a full open bar, passed hors d'oeuvres, buffet stations, dancing, a chance auction and casino fun!
The Friends the Scarsdale Library provides funding for many programs that the library offers such as chess, Mad Science, petite concerts, adult special programs, speaker series, museum passes, homebound services and the SPL Writers Center.
Tickets available for advanced purchase here.