Relief Without the Sting: How Allergy Pills Are Changing the Game for Treatment
Details

Written by

Dr. Angela Chan

Category: Health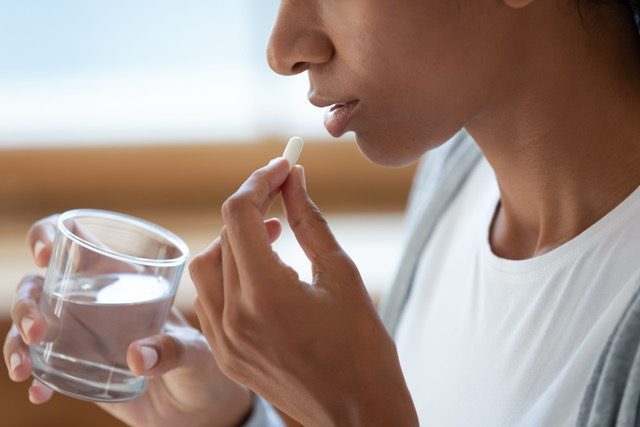 Seasonal allergies can be irritating not just for the upper airways, but also for the eyes. Seasonal allergic rhinitis (hay fever) is an allergic response to airborne pollens such as trees, grasses, and weeds, which can be particularly bothersome as it spans from early March to the first frost, here in the tri-state area.
According to the Asthma and Allergy Foundation of America, in 2021 some 81 million people in the U.S. were diagnosed with seasonal allergic rhinitis – equal to about 26% (67 million) of adults and 19% (14 million) of children.
The "seasonal" part of the equation can be defined by these simple facts: Tree pollen is common in spring; grass pollen in late spring into summer; and ragweed pollen in late summer into fall. And as unpleasant as dust mites and cockroaches sound, these allergens, along with animal dander, are present year-round, and are considered triggers for perennial symptoms.
Once diagnosed, allergic rhinitis treatment options include avoidance (if possible) and eliminating or decreasing your exposure to the triggers. This can of course be difficult to achieve in the case of pollen unless one lives roughly three quarters of the year indoors. Alternatively, with regards to dust mites, no matter how clean your home is, it is probably still a little dusty.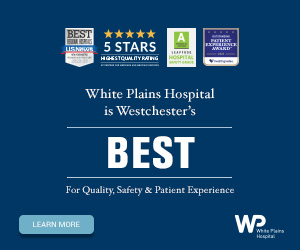 Treatments that patients initially rely on for their allergies include antihistamines (oral, intranasal, ocular), and intranasal corticosteroids, which provide temporary symptomatic relief. Allergen immunotherapy (also known as allergy shots) has been shown to be effective in treating patients with allergic rhinitis. Unlike allergy medications, allergy shots modify the underlying cause of the disease and can provide long-term benefits. However, patients can find it challenging to commit to the recommended allergy regimen: weekly injections for about six months to build their tolerance to the allergen(s), followed by a maintenance schedule of once monthly injections for the next three to five years.
Fortunately, there is another type of treatment available: sublingual immunotherapy (SLIT). This involves allergy tablets and has emerged as an effective, safe, and possibly more feasible alternative to allergy shots for some individuals. Currently in the U.S., the FDA has approved four allergy tablets: two are directed at grass pollen (Oralair and Grastek); one is for short ragweed (Ragwitek); and one is for dust mites (Odactra). Oralair, Grastek, and Ragwitek are approved for children 5 years old and above. Odactra is approved for children 12 years old and above.
The tablets are placed under the tongue for at least one minute, then swallowed as they dissolve. They are generally taken once a day during therapy. The dosing regimen varies depending on the targeted allergen, where one could benefit from starting SLIT several months before the season (as with pollens), while others may benefit from year-long SLIT (as with dust mites). Treatment typically is continued for around three years for continued effectiveness.
Side effects of allergy tablets are usually mild for all ages: itchy mouth (if present, would occur early in treatment and usually is transient) and, less commonly, an upset stomach. Severe allergic reactions are rare; however, as there is the possibility of severe allergic reactions in patients receiving immunotherapy (whether allergy tablets or allergy shots), for safety purposes, an epinephrine autoinjector is always prescribed.
SLIT is only appropriate to consider for certain patients who have allergic rhinitis to the allergen contained in the allergy tablet of choice. As such, patients with multiple allergies would likely benefit from allergy shots instead.
Knowing that they may be able to "breathe easier" without injections is an attractive option for many patients; however, whether these tablets are adequate or recommended for you is a matter for discussion with an allergist.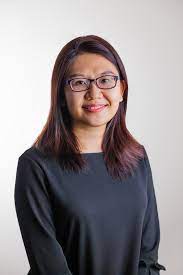 Dr. Angela Chan is a board-certified pediatrician and allergist-immunologist at the Scarsdale Medical Group in Harrison. For an appointment, please call 914-723-8100.
150 Scarsdale Residents Learn CPR
Details

Written by

Vivian Zweig

Category: Health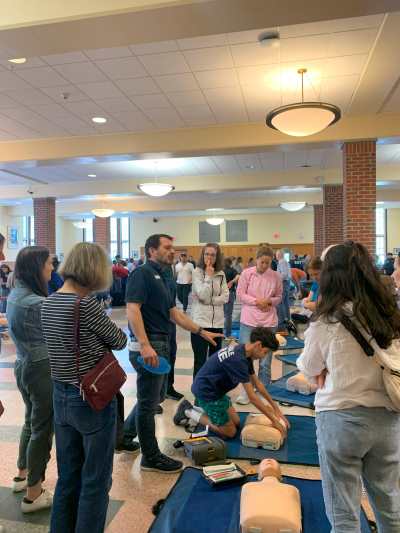 According to the National Heart, Lung, and Blood Institute, cardiac arrest results in about 300,000 to 450,000 deaths in the United States each year. Cardiac arrest is a medical emergency that requires immediate medical attention—90% of people who have a cardiac arrest outside of a hospital die within minutes due to insufficient blood flow to vital organs. However, the American Heart Association states that the immediate administration of cardiopulmonary resuscitation (CPR) to a patient can double or even triple that person's chance of survival.
Recognizing that bystander intervention is a critical aspect of pre-hospital care, Scarsdale Volunteer Ambulance Corps (SVAC) organized a Friends & Family CPR Class at the Scarsdale Public Highschool. Morning and afternoon training sessions were hosted on May 7th, 2023, where a total of 150 residents learned how to perform hands-only CPR. The program was truly a community effort, with instructors from SVAC, Larchmont Volunteer Ambulance Corps, and Irvington Volunteer Ambulance Crops attending to teach. The combined effort of the participating organizations was essential to the success of the program.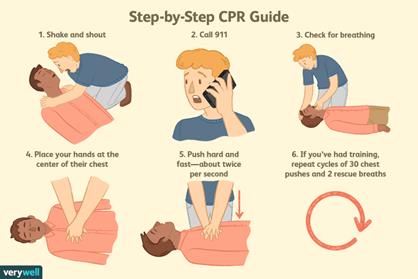 According to Angela Manson, a dedicated member of SVAC, the organization is always looking for new volunteers. Manson stated that SVAC runs year-round EMT classes and that no experience is needed to participate in their programs. Above all, she emphasized that the programs would equip participants with the knowledge and skills needed to manage medical emergencies. More information on available courses can be found here.
A Clinical Trial Led to One Woman's Triumph Over Lung Cancer
Details

Written by

Joanne Wallenstein

Category: Health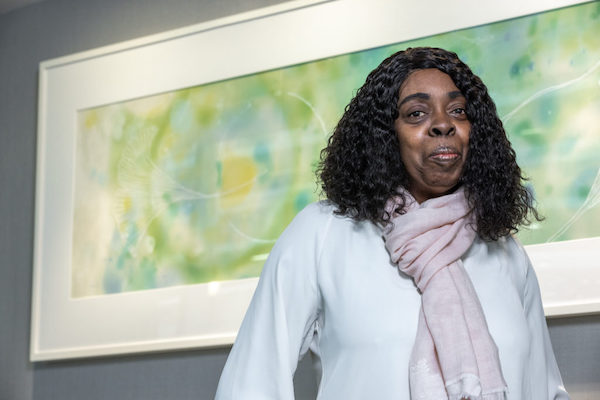 (This article was submitted by White Plains Hospital)
Renee Davis was terrified to learn she had lung cancer. But White Plains Hospital's excellent doctors — and its access to a cutting-edge clinical study — gave her hope for a cure.

It's hard to imagine how a health emergency could turn out to be a positive. But that's exactly what it was for Renee Davis, 67, a White Plains resident and supermarket clerk. Although her crisis was a severe allergic reaction, it uncovered another potentially deadly problem: lung cancer.

Davis' journey began in late 2019, when, out of the blue, she felt an odd sensation on her face. "I looked at it in the mirror and thought, Holy smokes!" she recalls. "It was all swollen." Soon, she began to have trouble breathing. She drove to urgent care and was sent immediately to White Plains Hospital's Emergency Department, where she was admitted to the Intensive Care Unit. The physicians worked to stop the swelling and keep her airway open. Fortunately, after two days, she recovered. The likely allergen was identified as Davis' blood pressure medication, and she was switched to a different drug.

Yet her worries weren't over: the CT scan she received during treatment showed an unexplained mass. At a follow-up visit, she was directed to see Dr. Todd Weiser, the Hospital's Director of Thoracic Surgery. Davis was understandably ner¬vous, wondering what would come next, but as soon as she met Dr. Weiser, she felt she could trust him.

"He was so nice and didn't speak to me like he was superior to me," she says. He quickly arranged for Davis to have a PET-CT scan, which would provide more detailed information on the changes in her lungs.

What he saw was concerning. "The scan showed a large mass that was in the central part of her right lung, and the lymph nodes within her lung were enlarged," Dr. Weiser says. He performed a lung biopsy as soon as possible, and it showed she had stage 2 lung cancer.
Davis was devastated by the news, but Dr. Weiser reas¬sured her. "He told me he had my back and was going to do surgery to remove it," she says. "Still, I went into the bathroom and fell to my knees. I wondered what I was going to tell my family. My older son was getting married in Mexico in July. I didn't know if I'd be able to go to the wedding."

Entering a Clinical Trial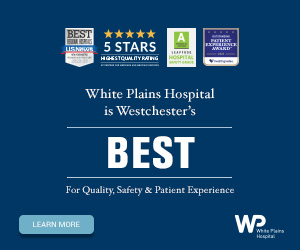 The more immediate concern was to figure out what, in addition to surgery, would give Davis the best chance of a complete recovery. At Dr. Weiser's recommendation, Davis met with Dr. Dan Costin, Director of the White Plains Hospital Center for Cancer Care, who proposed that she enter a clinical study on lung cancer treatment in which the Hospital was participating.

"It's called Keynote 671," Dr. Costin says. Participants, he explains, are divided into two groups. Both undergo chemotherapy before surgery rather than afterward, which is the standard treatment plan. In addition, during chemotherapy, half the patients receive immunotherapy, a treatment that helps the body's immune system fight cancer. The other subjects receive a placebo.
The purpose of the study is to establish immunotherapy's usefulness for treating lung cancer at earlier stages of diagno¬sis. "We know it works very well if you have very advanced or stage 4 lung cancer," Dr. Costin says. "Renee's cancer was at an early stage, but it's a stage where, unfortunately, a significant number of patients are destined to have a recurrence, even when they've had surgery and standard chemotherapy."

The trial, he told Davis, could potentially allow her to receive pem¬brolizumab, an immunotherapy drug that makes it difficult for cancer cells to hide from the immune system.
Despite knowing that the research project might give her access to cutting-edge treatment, Davis was hesitant. Her husband and two sons also had reservations, wondering if the experimental drug might have unforeseen health consequences.

"But then Dr. Costin explained it all to us during a visit," Davis says. "He showed us photographs of different stages of cancer and explained why I was a very good candidate for the study and could potentially be helped a lot." She and her family were convinced. "My older son said, 'Mom, what do you have to lose?'"
The details of the study and treatment were further explained to Davis by Catherine Reilly, MPH, RN, a Clinical Research Nurse with the White Plains Hospital Center for Cancer Care. "I take care of patients who are enrolled in clinical trials," Reilly explains. "In my initial discussions with them, we talk about the research study as a possible treat¬ment option. I tell them about the purpose of the study and give them all the details. I also ensure that the patients meet the eligibility requirements for the clinical trial.

"In addition, at any given time, we have approximate¬ly 30 trials that are actively enrolling patients and other studies with patients in follow-up," Reilly continues. The Hospital is playing a key role in the pembrolizumab study, she notes, as one of 42 other research sites worldwide. The fact that White Plains Hospital was selected to be part of this curated handful reflects its excellence, she adds.
"We have built a state-of-the-art, cutting-edge Cancer Center, and as part of it, we have invested in developing a strong clinical trials office with an outstanding director and an excellent supporting staff," says Dr. Costin. "We have also been able to convey the importance of clinical trial partic¬ipation to physicians and providers caring for our cancer patients. And we have an established oncology pharmacy with an interest and expertise in clinical research. As a result, our program has been very attractive when sites are being selected for clinical trials."

Facing the Challenge Bravely

Davis began what would be the first of four IV treatments in January 2020. "The people at the infusion center were really nice. They treated me with such kindness," she shares. But that wasn't the only good news: Davis also felt no adverse effects from the chemotherapy and (possible) immunotherapy. She went into each infusion session with an upbeat attitude, even wearing fancy outfits a couple of times. "The nurses asked me where I was going, and I told them I just came here like that because I hadn't worn those kinds of clothes in a while, so I thought I'd get dressed up," she says.
All wasn't cheerful, however. In March, just as Davis was preparing for her third infusion, the pandemic began. "Suddenly, we were in a situation where we were wondering if we could even bring our patients in to get standard chemo¬therapy, let alone if they were in clinical studies," Dr. Costin says. However, White Plains Hospital took every possible step to make sure non-COVID patients were kept safe, and Davis still got the attention she needed. "We placed her on high priority. She never missed a treatment," Dr. Costin explains.
The results of the infusions were astonishing. Screenings showed Davis' tumor, which had originally measured more than 2.5 inches, had been completely eradicated. Although she and Dr. Costin don't know if she received immunotherapy or the placebo, the malignancy "literally melted away, which would be very unusual if you were getting chemotherapy alone," he says. "We suspect that she got pembrolizumab, but either way, she had a terrific response. And this is why clinical studies are so important, because they're entering into the frontier."

Sweet Victory

In May 2020, Davis had surgery to remove the last, tiny traces of her cancer. She was nervous, but Dr. Weiser had long ago won her confidence. "I told him I was going to put my trust in him, and I wanted him to understand that I'd already asked God to guide his hands," she says.

Using minimally invasive techniques, Dr. Weiser took out the lingering remnants of the malignancy, an area which measured only a couple of milli¬meters. "There was no residual tumor in something that had once been the size of a golf ball," Dr. Weiser notes. He removed several lymph nodes for testing, as well, and they were cancer-free. "Renee did great with the surgery," he says, adding that she returned home after just three days.
Dr. Costin gave Davis maintenance medication to further minimize the risk of a recurrence. She finished the regimen in March of 2021. "I would tell anyone in my situation to go to White Plains Hospital," Davis says. "I thank God every day that I'm alive."

She was especially grateful that she was able to attend her son's wedding. "I thought, I made it!" she shares. It was a cherished chance to see her son begin a new, happy chapter of his life — while she began a new, healthy chapter of her own.

To learn more about White Plains Hospital's Center for Cancer Care, visit wphospital.org/cancer.
Steamed Mussels: A Heart-Healthy Recipe from Half Moon Restaurant
Details

Written by

Joanne Wallenstein

Category: Health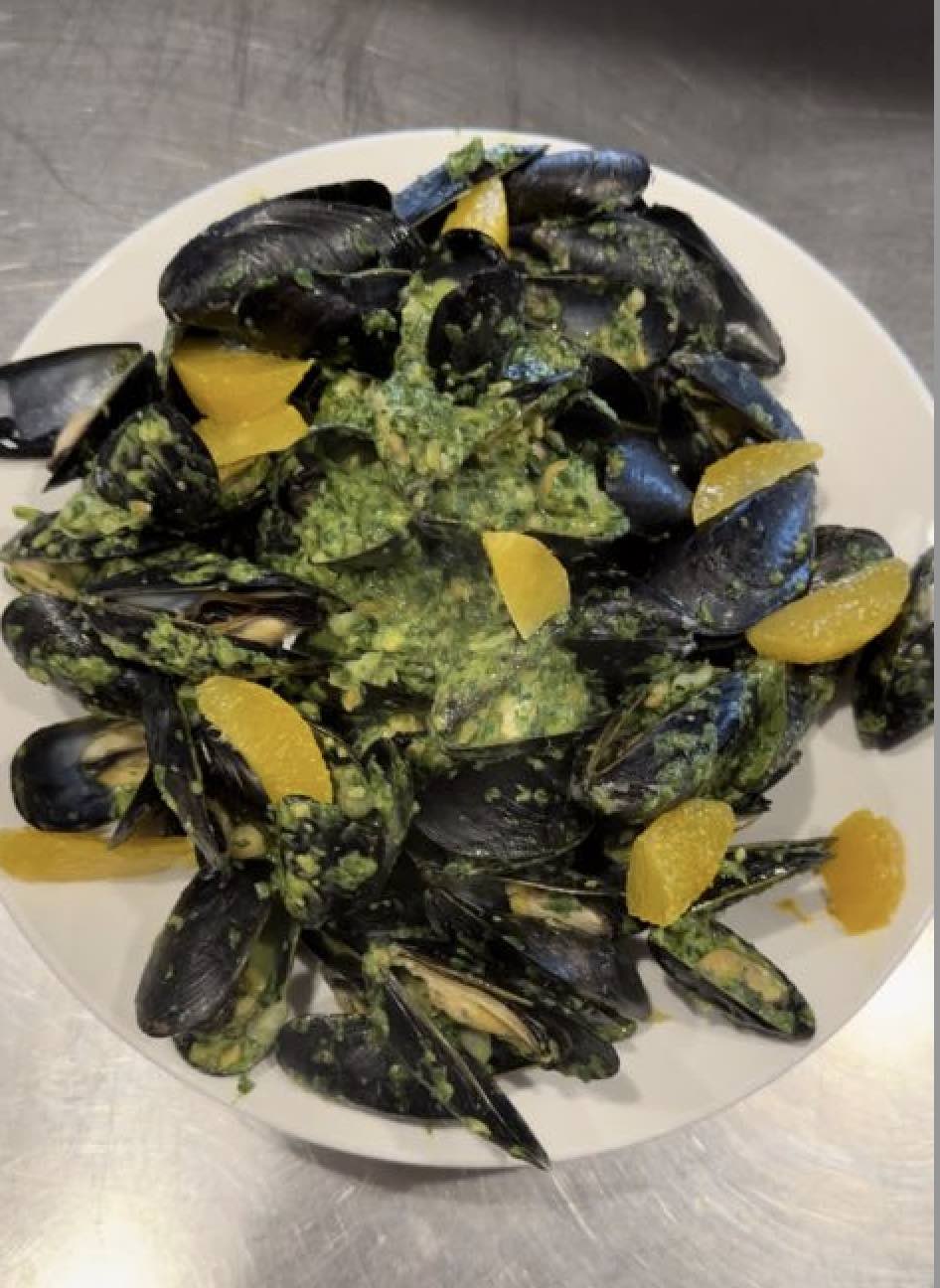 As part of the "What the Doctor Ordered" series from White Plains Hospital, they asked some local restaurants to create heart-healthy meals with five cardiologist-approved ingredients. White Plains Hospital Director of Cardiogenetics Dr. Marc Waase challenged Andy Bennett, Executive Chef at Half Moon Restaurant, to create a dish using mussels, almonds, chickpeas, oranges, and low-fat Greek yogurt.
Chef Andy created a Steamed Mussels dish with Spinach and Almond Pesto, paired with Chickpeas and Oranges.
Heart-Healthy Benefits Include:
• Oranges are a great source of fiber and potassium.
• Mussels are high in omega-3 fatty acids.
• Almonds help keep blood vessels healthy, reducing heart disease risk.
• Greek yogurt offers twice the protein of traditional yogurt.
• Chickpeas are high in magnesium and potassium.
Try this delicious meal at Half Moon or using the recipe below.
 
Steamed Mussels with Spinach & Almond Pesto, Chickpeas and Oranges
Makes 2 entrees or 4 appetizers
Sauce
4 oz. Spinach – washed
2 Tbsp. Chopped parsley
2 Cloves garlic – chopped
0.75 oz. Toasted Almonds – chopped
3.5 oz. Olive oil
1 Orange – zested, (segments and juice reserved)
1/8 tsp. Chili Flakes
1/8 tsp. Za'atar spice blend
1.75 oz. Plain Greek yogurt
Salt to taste
Dish
2 lbs. Mussels – cleaned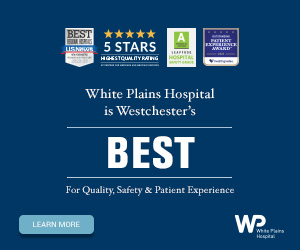 4 oz. Canned Chickpeas
4 Tbsp. Water
1 Orange – segments and juice from above
Instructions
1. Place all the sauce ingredients except the yogurt into a food processor.
2. Blend until everything is combined.
3. Add the yogurt and mix enough to combine. Check seasoning.
4. Preheat a large pot or sauté pan.
5. Add mussels, chickpeas and 4 Tbsp. of water.
6. Cover with a lid until the all mussels have opened.
7. Remove the lid and add in the sauce so it combines with all the cooking liquid.
8. Pour everything into a large serving bowl and sprinkle the orange segments on top.
Notes:
• It's great to serve alongside some thick-sliced crusty bread for mopping up the broth.
• Be careful when seasoning — there is a natural amount of brininess from the mussels already. Season lightly and you can add more at the end if needed.
Half Moon is located at 1 High Street in Dobbs Ferry, NY. For reservations, visit halfmoonhudson.com or call (914) 693-4130.
Tips for a Sustainable and Beautiful Yard
Details

Written by

Joanne Wallenstein

Category: Health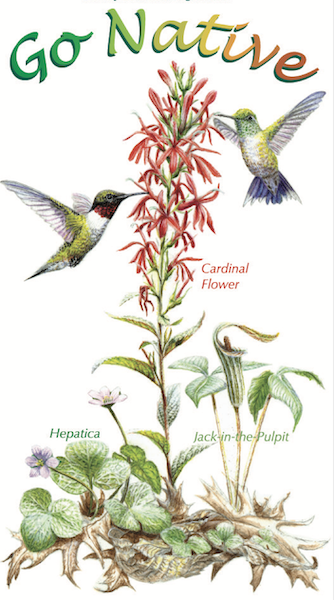 (From the Scarsdale Conservation Advisory Council)
As the weather warms nonw is the time to get your yard ready to enjoy and some ways to improve the sustainability of your surroundings:
Go Organic: Organic yard care gives us a beautiful, healthy, thriving landscape, and it's also beneficial to us, our pets, wildlife, and the environment. Many organic products, such as fertilizer and weed control, are readily available. Organic landscaping can be accomplished whether you do your own yard work or hire a landscaper. Read the CAC's previous article about organic landscaping.
Plant Trees: Trees enhance the beauty of our community, provide shade, soak up water, and help wildlife. Trees absorb carbon dioxide as they grow, further helping the environment. Whenever possible, plant native trees and plants --those that grow naturally in our area--as they are better suited to our climate and terrain. Once established, native trees can thrive with less water and fertilizer (and no pesticides), saving time and money.
Plant Perennials that Attract Pollinators: Butterflies, bees, and birds play an important role in our environment. Plants that attract these pollinators add beauty to our landscape while helping make our world healthy. Replacing part of your lawn with native plants is an inexpensive, simple way to support a healthy environment and to reduce costly lawn maintenance. Some plants to consider include coreopsis, Joe-pye weed, butterfly weed, aster, purple coneflower, salvia, and sedum.
Spare the Mulch: Placing mulch in garden beds and around trees can help keep moisture in and weeds out. However, too much mulch or improperly placed mulch can seriously harm and eventually kill trees and shrubs. Never pile mulch (or soil) against the trunk of a tree because the mulch will eventually rot the trunk as well as cause roots to grow in the wrong direction. Keep mulch approximately 6" away from tree trunks and about 3" deep in plant beds and around trees.
Water Wisely: To encourage stronger and more drought-resistant plants--and therefore, healthier lawns--water your lawn 2 times per week for a total of 1'' of water, usually around 30 minutes per watering. Watering should be done in the early morning when the most absorption takes place. Use drip hoses to water trees and shrubs. Experts estimate that as much as 50 percent of water used for home irrigation is wasted due to overwatering and evaporation. Although Scarsdale requires all home irrigation systems to have a rain sensor--which shuts down the system when it's raining—an even better way to go would be to add a smart water controller, which uses a WiFi connection to access weather data from the internet to automatically adjust watering schedules. Help save water and reduce your water bill.
Properly Care for Your Lawn: Keep grass about 3" high to promote deeper roots and a healthier, more drought-tolerant lawn. Taller grass is also less susceptible to weeds. Leave grass clippings on your lawn as they provide a natural fertilizer and help the soil retain water. Leaving lawn clippings also eliminates the need for using electric blowers (remember, gas blowers are banned from January 1st to October 1st) as well as the need for bagging grass clippings.
Talk with Your Landscaper: Sometimes old habits are not easy to break, so it's important to share information and to let your landscaper know that you want an organic, healthy, sustainable yard.
If you have any questions or comments, contact the Scarsdale Conservation Advisory Council.