Mammograms: Women's Best Weapon Against Breast Cancer
Details

Written by

Joanne Wallenstein

Category: Health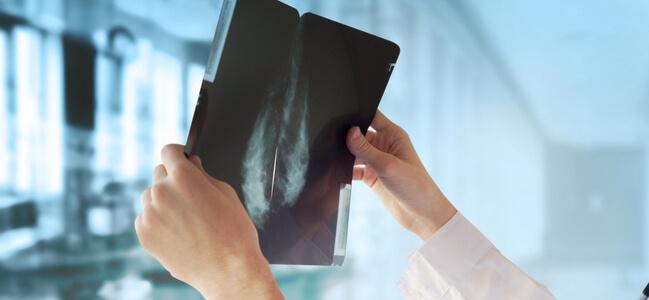 When was the last time you got a mammogram? If your answer is before the pandemic, that means more than one year has gone by without the essential screening you need to catch breast cancer early. While that might not seem like a big deal, tumors can begin to grow and advance in that relatively short span of time. The statistics tell it all: Last spring and summer 2020, breast cancer screenings dropped nearly 90% – because of this, deaths from breast cancer are expected to rise 10% in 2025.

Don't Be a Statistic!

"About 70 percent of all breast cancer deaths occur in the portion of the population who are not getting regularly screened," Dr. Caren Greenstein, Director of Breast Imaging at White Plains Hospital. "Also, there is no such thing as any woman being low risk for breast cancer," Dr. Greenstein continues. "The numbers tell us that one in eight women in this country will develop it."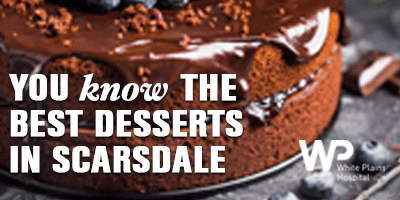 While statistics show that the majority of tumors are found in women over 50, younger women are not immune to the risk. "Today, we are seeing some younger patients, including some patients in their twenties, with breast cancer," she says.

When to Start Screening

Guidelines for when to start regular screening often lead to different recommendations from medical organizations. At White Plains Hospital, we follow the American College of Radiology recommendations and suggest healthy women without high-risk factors is to start getting mammograms yearly at age 40.

However, doctors suggest that certain groups of women with specific high-risk factors start even sooner – as early as age 30. Women who may be at higher risk include those who have a family history of breast cancer, especially if a first or second-degree relative developed breast cancer at a young age. Breast cancer in certain ethnicities, such as African American, Asian and Hispanic women, typically is diagnosed over a decade earlier than for Caucasian women (which is in their 60s).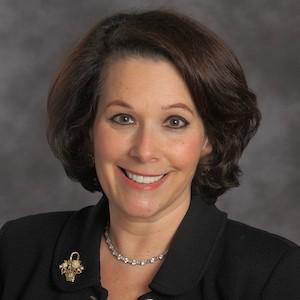 For those women who may be considered high-risk, new legislation requires large insurance companies in New York to cover mammograms in women aged 35 to 39 upon the recommendation of a physician, making early detection and treatment more likely.
There is no excuse not to get back on track with your mammograms – or start if you haven't already.

To find out more or to schedule an appointment click here:
Dr. Caren Greenstein is the Director of Breast Imaging at White Plains Hospital.
Posted by Dr. Caren Greenstein
Expert Panelists To Share Everything Women Need to Know About Cancer Risk
Details

Written by

Joanne Wallenstein

Category: Health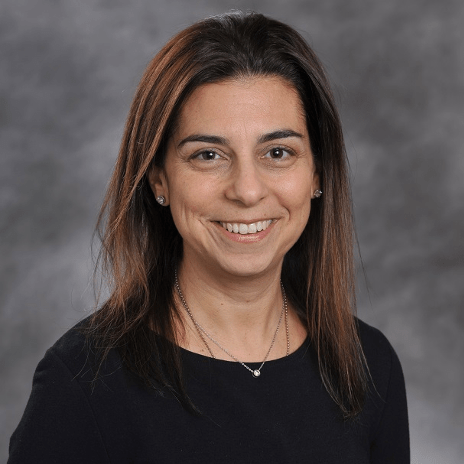 Dr. Pamela WeberThe statistics are sobering—according to the American Cancer Society, 1 in 8 U.S. women will develop breast cancer over the course of her lifetime. Understanding cancer risk, undergoing regular screening, and adopting a healthy lifestyle are all things women can and should do now to help mitigate risk. To give women the information and support they need to be proactive about their breast health, White Plains Hospital, in collaboration with I Am More Scarsdale, will host, "Breast Cancer & Beyond," on Wednesday, October 6 from 7 p.m. to 8:30 p.m. at the Dine the 'Dale Tent in Scarsdale Village on Spencer Place between Harwood Court and East Parkway.
The program marks the start of Breast Cancer Awareness Month. "Breast Cancer & Beyond" is tailored to address the common concerns of women ranging in their late 30s to 60s, and will feature an esteemed a panel of women's health experts in a dialogue about the importance of breast health and early detection of breast cancer. Additional topics will be driven by audience interest, and may include general health risk factors, facts about gynecological cancers, and small changes women can make to live a healthier life.
Expert panelists include: Dr. Preya Ananthakrishnan, Director of Breast Surgery at White Plains Hospital; Dr. Pamela Weber, Director of Imaging at the White Plains Hospital Imaging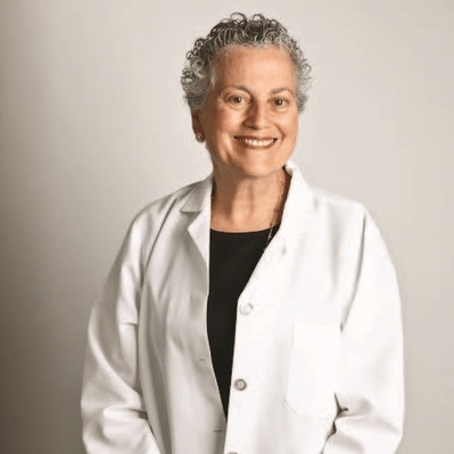 Dr. Sarah Sadan Center in New Rochelle; and Dr. Sara Sadan, Section Chief for the Department of Medical Oncology and the Director for Breast and Women's Cancers at White Plains Hospital. The discussion will be moderated by Dara Gruenberg, a Vice Chair of the White Plains Hospital Foundation Board. Attendees can submit questions in advance and anonymously online when they register.
The event is inspired by I Am More Scarsdale Co-Founders, Marcy Berman-Goldstein and Abbey Solomon. I Am More's mission is to empower women to make them feel confident, support up and coming and established women-owned businesses and designers, and to give back to local and women's philanthropic organizations. I Am More operates as a philanthropic business, with ownership foregoing a salary to donate profits to the organizations it supports.
There is a suggested donation of $50 per person, and all proceeds will benefit White Plains Hospital. Appetizers and drinks will be served. For more information and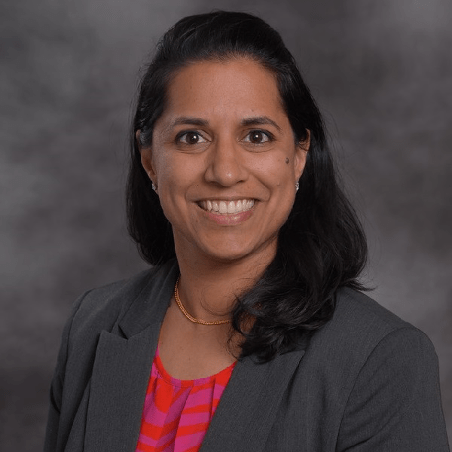 Dr. Preya Ananthakrishnanto register, please click here.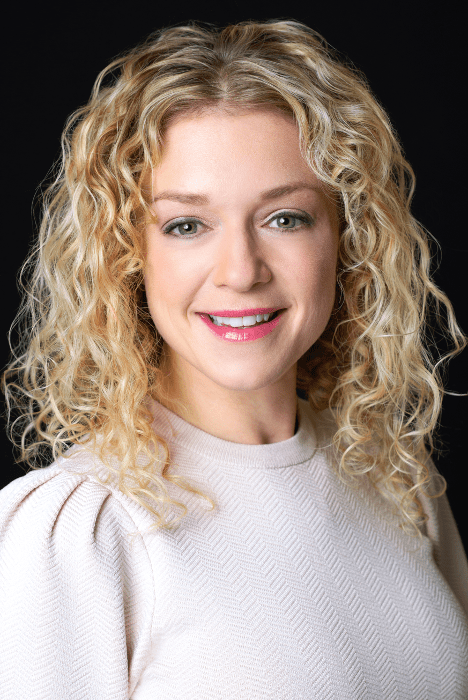 The discussion will be moderated by Dara Gruenberg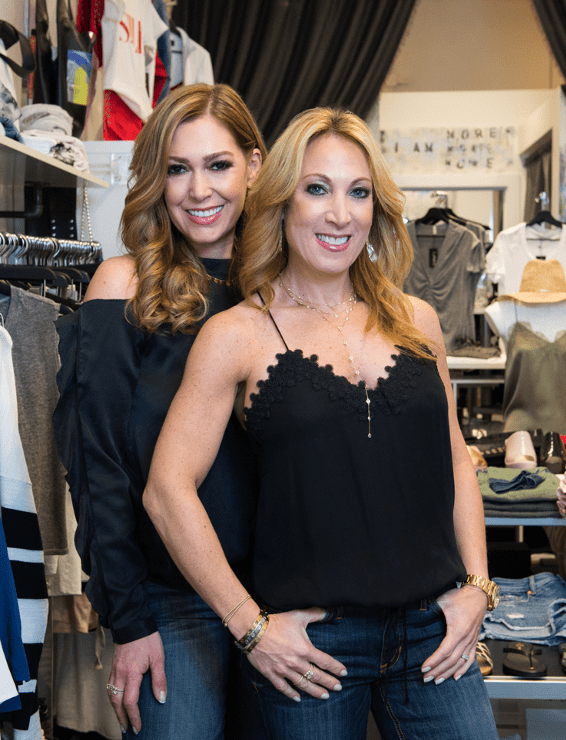 Marcy Berman-Goldstein and Abbey Solomon of I Am More Scarsdale

Breakthroughs to Benefit your Bladder
Details

Written by

Joanne Wallenstein

Category: Health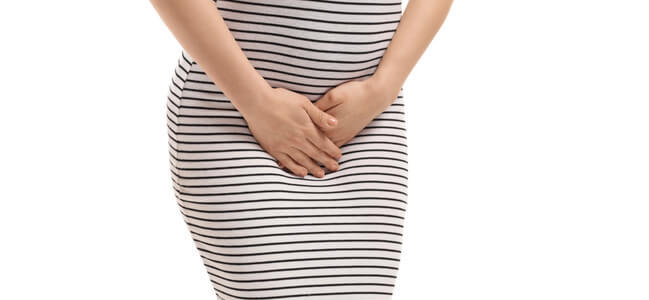 This article was written by Dr. Nicole Fleischmann From White Plains Hospital

Concentrating at work, relaxing at leisure, or even getting a good night's sleep isn't easy when the urge to urinate intrudes, as many women seeking help can confirm. And you don't have to suffer from accidents to benefit from treatment. The broader problem is really urinary issues: not just incontinence but frequency or always running to the bathroom. These issues, which are not often talked about, affect probably one-third to one-half of women in their lifetimes.

It's important to draw a distinction between urge incontinence and stress incontinence. Both are rooted in the weakening of the bladder muscles, but stress incontinence results from pressure on the bladder, whereas urge incontinence results from spasms in the bladder itself:

Urge Incontinence



The frequent and persistent feeling of having to urinate is also known as "overactive bladder." The most typical cause is aging, though some women have spastic pelvic floor muscles or neurological issues that underlie the condition. The first approach women should take is to modify their diets and try exercises such as Kegels. The next option to try is medication. For women who might not tolerate medicine, there are a few other innovative options:

• Nerve stimulation, or InterStim. Like a pacemaker for the bladder, this technology is implanted under the skin to control the bladder's nerve impulses and function, "normalizing" the signals between bladder and brain.

• Botox. A short-term solution, Botox is injected directly into the bladder through a small tube called a cystoscope to control bladder spasms for six to nine months.

Stress Incontinence
This condition occurs when activity like coughing, sneezing, laughing, or heavy lifting places enough stress on the bladder to cause leakage. The leading risk factor for this condition is childbirth, but previous pelvic surgeries, or tissue that's genetically weak, can also contribute. There are several treatment methods:

• Mid-urethral sling. This traditional therapy requires a minor outpatient surgery in which a mesh implant is placed under the urethra to strengthen it.

• Bulking. An injection is used to tighten and cushion the opening of the bladder. A permanent water gel called Bulkamid, a mainstream procedure in Europe for over a decade, is the first bulking agent that does not dissolve over time—and helps to seal off bladder leaks. At White Plains Hospital, this non-invasive procedure has helped a significant number of patients who were struggling with stress incontinence, but existing treatments were proving to be too invasive to effectively fix the issue. It takes just five minutes to inject it into the urethra, has no downtime, and has proven 80 % effective at eradicating stress incontinence completely.

• Beta adrenergics. The newer medicines have a very low side-effect profile and do not cause the dry mouth and constipation of traditional treatment medicines.

How to Prevent Incontinence?

• Drink eight glasses of water over the course of the day.
• Limit coffee and soda intake.
• Keep your pelvic floor muscles in shape with exercises such as Kegels.
• Pick a physical activity you enjoy in order to maintain a healthy body weight.
• Treat UTIs immediately.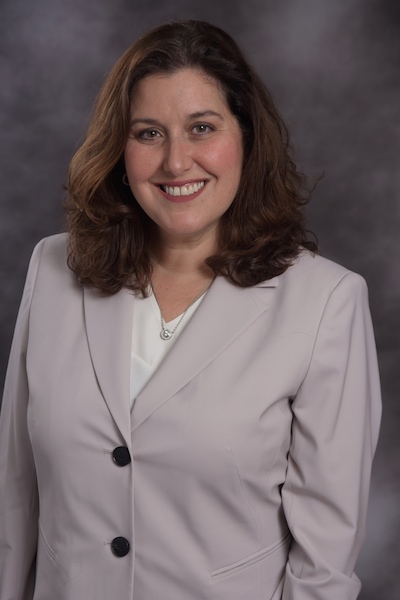 Although incontinence can be difficult to discuss, your doctor can likely help address the problem and improve your quality of life. Remember, it is more common than you realize, and the good news is we can usually make it better.

Dr. Nicole Fleischmann is a urologist and urologic surgeon, seeing patients at the WPH Center for Advanced Medicine & Surgery at 122 Longview Avenue in White Plains. To make an appointment, please call 914-949-7556.
Will Masks Impact Child Development?
Details

Written by

Joanne Wallenstein

Category: Health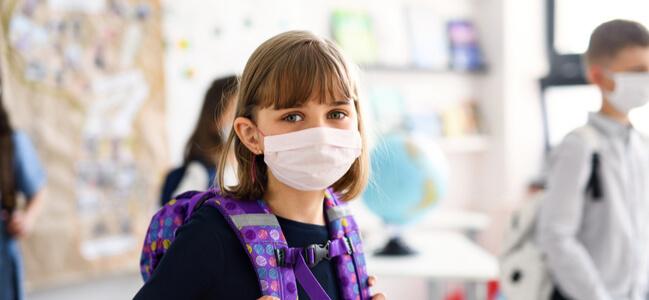 Some reassuring news from a pediatrician.
In the current climate of unknowns, sending kids back to the classrooms wearing masks is not only necessary for health reasons, it's the best way we can make sure that they can have as normal a school year as possible. That is the most important thing to focus on right now when it comes to a child's development – particularly younger children in preschool or who may be entering kindergarten and grade school for the first time.
Many parents have been expressing concerns over the social repercussions of a return mask mandate. Will masks hinder my child's ability to participate in class? Will my child have difficulty talking to and making friends? What about language development?

These are legitimate concerns and worth discussing with your pediatrician based on your individual child, especially if they have special needs. For those parents, it may also be worth a conversation with your child's school (for instance, to assure teachers will be wearing clear masks, providing necessary mask breaks etc…).
But generally speaking, parents need not be too concerned about the impact of masks on long-term learning or social skills. Kids are naturally social and will find a way to adapt to most situations. Still, there are a few ways you can help them at home:
Help them to read eyes. Younger children naturally take visual cues based on a person's mouth and how that translates to overall emotion and mood. With everyone in masks, you can help your child shift from reading mouths to reading eyes – in fact, this is something they will begin to do naturally without any intervention. You can practice this at home while wearing your mask and playing a game – can you guess if I am smiling? Frowning? Laughing based on my eyes alone?
Calibrate their hearing. It is sometimes hard to hear what others are saying underneath their masks, especially if they are naturally soft spoken. It's important for you to understand what volume of voice your children can hear clearly. You can model the teacher's speaking voice to determine if normal level is understandable, or whether a few notches louder may be optimal. Then you can mention this concern to your school and the child's teacher.
Schedule lots of outdoor playdates. Take as many opportunities as you can to arrange get-togethers with other children and relatives outside so they can benefit from as much full facial visualization as possible when they are not in school.
Finally,
Don't worry. There are different opinions about masks in school. I have found that some parents tend to be more concerned than the kids themselves. It's important to remember that young children are extremely resilient and adaptable. Anything they miss they will eventually catch up to later on – and this is especially true the younger the child is. Over the past two years, I have yet to see a pediatric patient who has experienced any significant delays due to mask-wearing.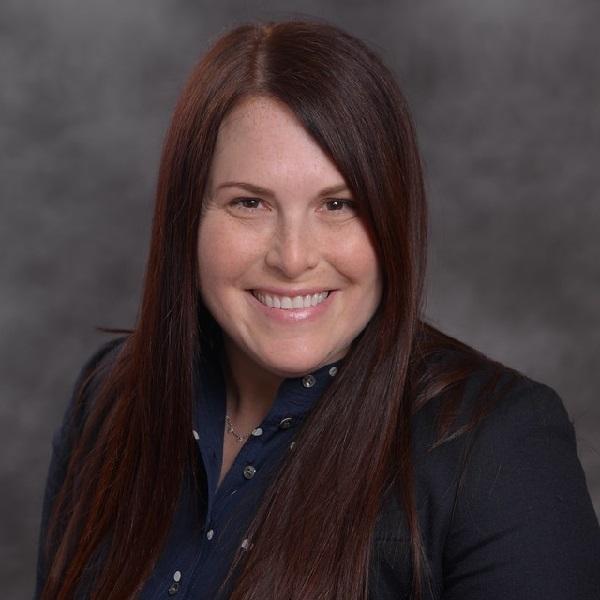 If you have specific concerns related to a young child and mask wearing, you should initiate a discussion with your pediatrician. White Plains Hospital sees pediatric patients at Medical & Wellness in Armonk and at Scarsdale Medical Group in Harrison.
Dr. Samantha Lowe is a pediatrician with White Plains Hospital Physician Associates, with offices in our Armonk location. To make an appointment, call 914-849-7900.
The Healing Power of Oxygen
Details

Written by

Joanne Wallenstein

Category: Health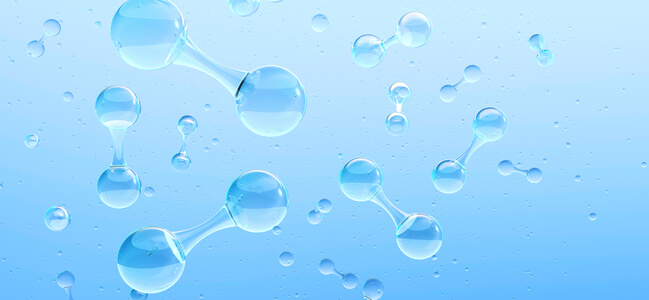 3 Facts You Did Not Know About this Incredible Medical Therapy

Oxygen is an abundant chemical within our atmosphere that is essential for most living things. Everyone associates oxygen with breathing and the lungs, but the process goes far beyond. All cells in the body need oxygen to create energy to live. Inadequate oxygen delivery to the cells can lead to dysfunction of the cells, contributing to many disease states, and in severe cases may lead to cell death.

For something we can't see or hold, oxygen is pretty powerful medicine. Here are three other facts about oxygen that you probably didn't know:

1. Oxygen is an enemy of bacteria. Many infection producing bacteria need no- or low-oxygen conditions to grow and survive. These are called anaerobes. Anaerobic bacteria can cause serious infections, and at times life threatening. They are extremely sensitive to high concentrations of oxygen and can be eliminated with direct exposure. Other more common bacteria, such as Staphylococcus, E. coli, Salmonella and Listeria, require oxygen to grow and multiply, but when oxygen revs up our immune system, these germs stand less of a chance.

2. Oxygen is considered a "drug" by the FDA. It has specific biochemical and physiologic actions,a distinct range of effective doses, and well-defined adverse effects at high doses. Oxygen is commonly prescribed by medical providers to treat a broad range of conditions and to relieve or prevent tissue hypoxia (lack of oxygen).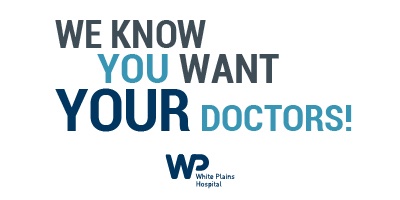 3. Oxygen has healing powers. In hyperbaric medicine therapy, patients recline in a special chamber and breath 100% oxygen (the air we breathe normally is 21% oxygen). The chamber is then pressurized to two to two-and-a-half times greater than atmospheric pressure. This supplies high concentrations of this gas throughout body to cure infections that are resistant to antibiotics and boost healthy tissue growth. This therapy not only targets trouble areas, but provides benefits to the entire body, including the heart, kidneys and even the brain.
White Plains Hospital has two state-of-the-art hyperbaric oxygen therapy chambers, part of its Limb Preservation Program, to treat many conditions, including diabetic foot wounds and tissue damage from radiation and reconstructive surgery. The program features specialized physicians and ancillary staff dedicated to preventing and reducing the risk of amputations in patients with peripheral artery related diseases, complications of diabetes, serious infections and problem chronic wounds.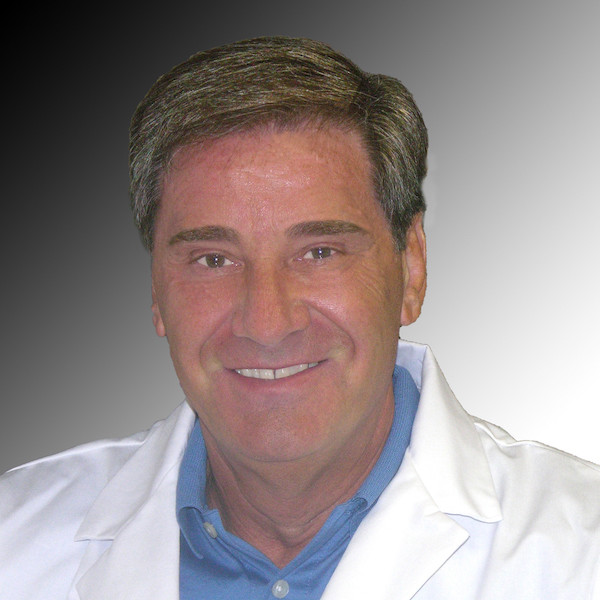 Dr. Joseph P. CavorsiWhen used correctly, this powerful therapy can restore health and change lives.

For more information, visit our Limb Preservation Program webpage.

Posted by Dr. Joseph P. Cavorsi, Medical Director of the Carl Weber M.D. Wound Care Center and Hyperbaric Medicine Program at White Plains Hospital.