Not Enough Time to Exercise? Try Express Workouts and Yoga
Details

Written by

Dr. Douglas J. Hart

Category: Health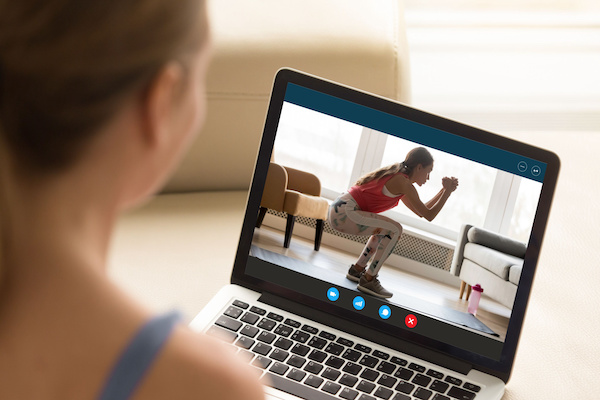 You've got only 20 minutes free to hit the gym. Should you even bother going?

Absolutely! In fact, I have found 20 minutes to be the ideal workout length. I personally makes it a point to fit such "express" workouts into my days spent practicing medicine, and I encourage patients to follow suit to stay healthy, without burnout.

The 20-minute workout is a habit I started many years ago. During medical school, when I was under pressure and didn't have a lot of time, I learned that if I just went to the gym for 20 minutes, and got my weights and cardio in, it was totally doable. And it was more useful than a longer workout because I had time to complete it consistently.

In addition, although I've tried various fitness routines over the years, I always return to the practice of yoga for its focus on finding moments of calm through deep, slow breathing. I especially enjoy aerial yoga, a form of assisted yoga with hammocks and silks.

When the COVID-19 lockdown temporarily forced the suspension of gym and fitness center activities, I migrated online by following Yoga With Adriene, a popular instructor on YouTube. Adriene's 30-day yoga challenges, often done in 15- or 20-minute sessions, complemented my approach of fast, feasible workouts.

Like many people, I have back issues, which means that I'm not the most flexible. But I love how yoga makes me feel relaxed and ready to take on the day.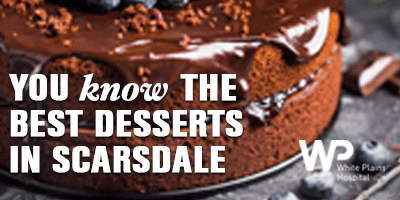 In fact, I have incorporated the breathwork practiced on the yoga mat into my visits with patients, who can come into my office carrying a lot of anxiety and stress. When I ask them to take a breath while listening to their lungs, I can hear the tightness in their chest. And their blood pressure tends to increase in the office — a phenomenon known as white-coat hypertension, which is common among those he treats. For many patients, slow breathing for two minutes helps bring their blood pressure down.

Again, rather than give up on exercising when you find yourself pressed for time, consider these healthy alternatives. The best way to stick with any fitness routine is to make sure it fits into your schedule. If the prospect of spending an hour-plus at the gym feels daunting or downright impossible, don't do it. Anything you can tackle in small increments or tiny bites is your best bet.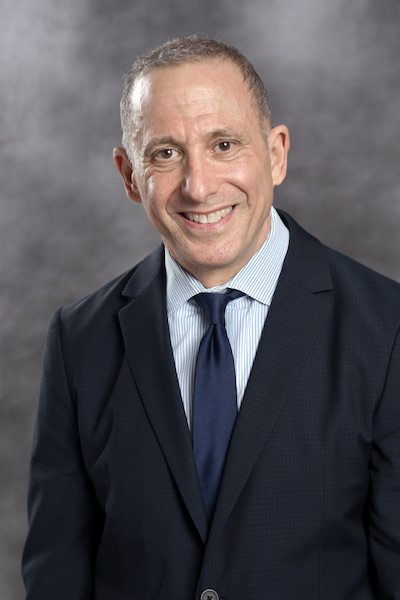 Dr. Douglas J. Hart is Director of Echocardiography at White Plains Hospital. He specializes in cardiovascular disease, echocardiography, and nuclear cardiology. For an appointment, call 914-849-4800.
A Minimally Invasive Outpatient Solution to Back Pain
Details

Written by

David Spinner

Category: Health
Back pain is something that most people will experience sometime in their lifetimes; in fact, it is estimated that 80% of Americans will experience such pain at some point in their lives.
There are of course a number of methods to alleviate such pain. Depending upon its severity and cause, solutions run the gamut from over-the-counter and prescribed pain medications to a host of surgeries; the National Institutes of Health's National Institute of Neurological Disorders and Stroke (NINDS) identifies nine, including vertebroplasty and kyphoplasty for fractured vertebra; discectomy and microdiscectomy, wherein a herniated disc is removed through an incision in the back; and spinal laminectomy, wherein the lamina (or bony walls) of the vertebrae are removed.
To those I would add the fluoroscopic spinal injection, a minimally invasive procedure for those suffering from severe arm, leg, neck, or back pain. The procedure's goals are to determine out the exact cause and location of the patient's pain, and to provide relief from that pain.
The injection itself is a mixture of local anesthetic and a steroid, such as cortisone. If the patient experiences immediate pain relief, that will be due to the local anesthetic and mean that the correct cause of the pain has been determined. The steroid is used to reduce inflammation and pain in the longer-term.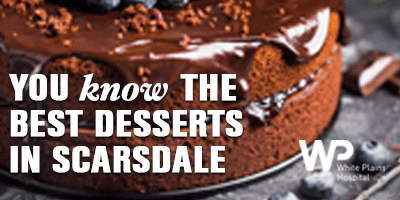 As for "fluoroscopic," that means that a fluoroscope (or X-ray) is used to guide the needle into the exact location that your physician/surgeon believes is causing you pain. Fluoroscopic spinal injections are often used on patients suffering from spinal stenosis, back pain, herniated discs, degenerative discs, sciatica, and other conditions.
By providing relief that can last for several months, and by identifying precisely from where the pain is originating, your physician can help develop a regimen for further down the road which, admittedly, could ultimately lead to surgery.
But the fluoroscopic spinal injection is an attractive and valuable option. It is a minimally invasive procedure that requires no sedation (although sedation is available), can be done in our office and usually takes 15-30 minutes. If the procedure is successful, it is considered reasonable to repeat it up to 3 times a year, based on the patient's individual response and requirements.
If the treated region is indeed the cause of the patient's pain, the patient may experience immediate pain relief, and longer-lasting pain relief 2-5 days after the injection.
Note that the procedure should not be performed on anyone who is pregnant, has an infection, or suffers from bleeding problems.
For further information, discuss with your physician the possibilities that a fluoroscopic spinal injection may offer you.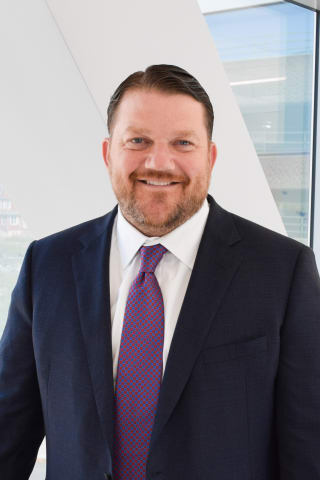 Dr. David Spinner is Director of Pain Management at White Plains Hospital. For an appointment, call 914-849-1199.
Shoes Giving Your Feet Fits? It May Be a Morton's Neuroma
Details

Written by

Dr. Michelle Castiello

Category: Health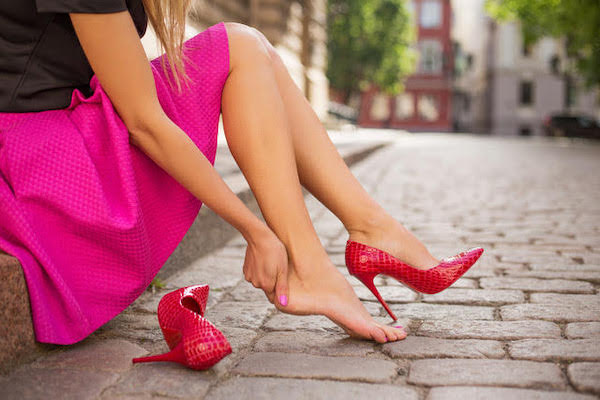 Ever wonder why your feet hurt every time you put on your shoes or exercise? It may be a Morton's neuroma.
What Is a Neuroma?
A neuroma is a thickening of nerve tissue due to compression and irritation of the nerve, which can occur anywhere in the body. The most common neuroma in the foot is a Morton's neuroma, which occurs between the third and fourth toes. It is sometimes referred to as an intermetatarsal neuroma, referring to its location in the ball of the foot between the metatarsal bones.
The incidence of Morton's neuroma is 8 to 10 times greater in women than in men.
Causes
One of the most common causes of a neuroma is improper shoes. Tight, narrow shoes cause the toes to be forced into the toe box (the section of footwear that surrounds the toes on closed-toe shoes), which can lead to compression of the bones and pinching on the nerve. In addition, high-heeled shoes put a lot of pressure on the ball of the foot, which also can irritate the nerve.

Certain foot deformities such as bunions, hammertoes or flat feet also put you at higher risk for developing a neuroma, as can activities that involve repetitive irritation to the ball of the foot, such as running or tennis.
In addition, an injury to the foot may lead to a neuroma.
Symptoms
A Morton's neuroma may cause one or more of these symptoms:
- Tingling, burning, numbness to, or pain in, the toes or the ball of the foot.
- A feeling that something is inside the ball of the foot, or the ball of the foot is swollen.
- A feeling that there is something in the shoe like a pebble, or that your sock is bunched up.
Symptoms begin gradually, initially only occurring when you wear narrow-toed shoes or perform certain aggravating activities. They symptoms may go away temporarily by removing the shoe, massaging the foot or avoiding aggravating activities. However, in some cases the symptoms progressively worsen and may persist for days or weeks.
Treatment
Initial treatment is nonsurgical:
- Proper footwear: Avoid high heels or tight shoes. Wear wider shoes with lower heels and a soft sole. This enables the bones to spread out and may reduce pressure on the nerve, giving it time to heal.
- Orthotics: Custom shoe inserts and pads help relieve irritation by lifting and separating the bones, reducing the pressure on the nerve.
- Cortisone injection: One or more injections can reduce the swelling and inflammation of the nerve.
- Nonsteroidal anti-inflammatory medication: Products like ibuprofen can also decrease the swelling of the nerve.
Studies have shown that a combination of wider, more comfortable shoes, nonsteroidal anti-inflammatory medication, custom foot orthoses and cortisone injections provide relief in over 80% of people with Morton's neuroma.
If conservative treatment does not relieve your symptoms, you may discuss surgical treatment options with your podiatrist.
Remember, foot pain is not normal and you should never ignore it. If you are experiencing foot pain, visit your podiatrist.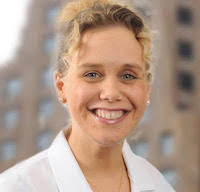 Dr. Michelle Castiello is a podiatrist at White Plains Hospital Physician Associates, seeing patients at 600 Mamaroneck Avenue, Suite 102 in Harrison. To make an appointment, call 914-723-8100.
Celebrity Judges at the Dancing Stars of Westchester Gala on June 18
Details

Written by

Autism Science Foundation

Category: Health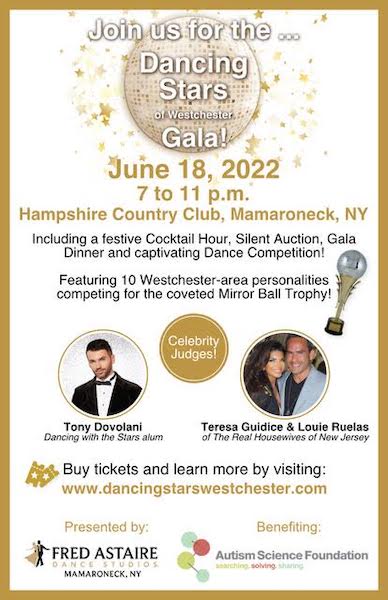 The Autism Science Foundation (ASF), a nonprofit organization dedicated to funding innovative autism research and supporting families facing autism, announced that The Real Housewives of New Jersey stars Teresa Giudice and her fiance, Luis "Louie" Ruelas, will serve as celebrity judges alongside former Dancing with the Stars professional partner Tony Dovolani at the inaugural Dancing Stars of Westchester gala on June 18, 2022, presented by the Fred Astaire Dance Studios of Mamaroneck, NY and benefiting ASF.
Modeled after the popular Dancing With the Stars television show, this event pairs prominent New York-area personalities with talented professionals from the Fred Astaire Dance Studio of Mamaroneck in dazzling performance rounds judged by Giudice, Ruelas and Dovolani to earn them one of two coveted mirror ball trophies. Fans of Teresa, Louie and Tony have the ability to "vote" for the stars on the event website–and votes are cast in the form of donations to ASF.
"I am so proud to judge the Dancing Stars of Westchester gala benefiting the Autism Science Foundation," said Ruelas, an entrepreneur and co-founder of Digital Media Solutions. "As the father of a young adult son with autism, we are living the autism journey alongside so many other families ASF serves. This event combines a fun party with a beautiful cause. It will raise funds for autism research, which will have a positive impact on the life of my son and others with autism."
"I am so excited to judge the Dancing Stars of Westchester event with Louie," said Giudice. "He is an amazing father to his sons and my daughters and I have learned so much more about autism through them. As everyone knows, I love a good party and it's even better when it supports such an amazing nonprofit like the Autism Science Foundation. We are going to have so much fun!"
"As the father of a son with autism and a person who has dedicated my career to ballroom dance, I cannot think of a better event to judge than this one," said Dovolani, who now serves as International Dance Director for Fred Astaire Dance Studios. "Dance has the power to transform lives and I thank the talented professional dancers at Fred Astaire Mamaroneck for partnering with these local stars to raise money for a cause close to my heart."
"We are incredibly grateful to Teresa, Louie and Tony for donating their time and talent for our inaugural Dancing Stars of Westchester gala," said ASF Co-Founder and President Alison Singer. "We appreciate that they are using their global platforms to spread the word about the importance of evidence-based research and interventions that will help people with autism thrive."
Dancing Stars of Westchester will take place on June 18 at the Hampshire Country Club in Mamaroneck, NY. To learn more about the event, including how to buy tickets (including a meet-and-greet opportunity with Tony Dovoani and Teresa and Louie) and vote for the stars, click here to reach www.dancingstarswestchester.com.
Paulin Issues Statement on Roe v. Wade Draft Ruling
Details

Written by

Joanne Wallenstein

Category: Health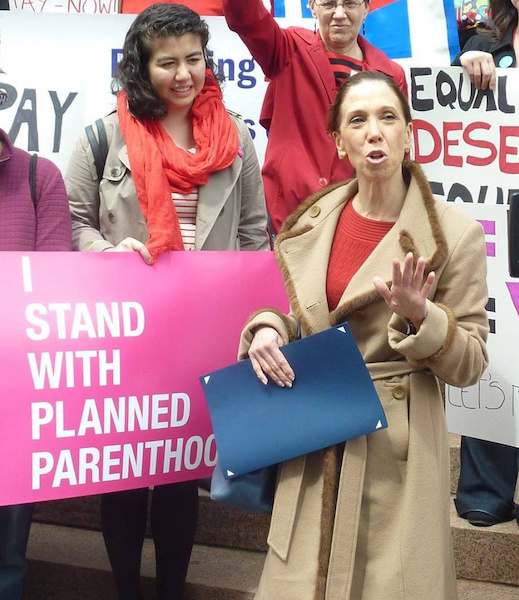 Through a leaked Supreme Court draft ruling, we have learned that the court plans to overturn Roe v. Wade, which guarantees federal protections of abortion rights for women.

New York State passed The Reproductive Health Act in 2019, which guaranteed that abortion would remain legal in New York even if the court were to overturn Roe v. Wade. At the time, myself and other lawmakers in Albany who worked on and argued for this legislation cited that possibility as a motivation for the law. In an extremely dark time for America, our New York State law has proven to be 100% necessary.

The SCOTUS ruling is appalling for many reasons. It is devastating for the reputation and future of the Supreme Court, which is supposed to be non-political. It is devastating for our democracy, as we have a decision that is against the beliefs of the majority of Americans. Most acutely though, it is devastating for women.

This ruling won't curb the need for abortion care. It will, however, make it much more difficult, costly, and dangerous to obtain one. Sadly, people who will bear the brunt of the horrific effects of this decision are communities of color, low-income communities, and youth. There is no other way to say it – women across the country will now die because of this unconscionable ruling.

For years anti-abortion states and anti-choice politicians have tried to chip away at Roe v. Wade and abortion rights for women. For years they have sought to shut clinic doors and make it difficult, if not impossible, for women to access the reproductive health care they seek. Now we are seeing what an anti-choice majority on the Supreme Court will do.

It is not "pro-life" (as anti-choice advocates like to call themselves) to strip reproductive healthcare away from millions of women. What is pro-life is supporting women in making decisions about their own bodies and helping them have access to the health care they need.

I have witnessed firsthand the damage that overturning Roe v. Wade would do. When I was a teenager in Brooklyn, I had friends and classmates whose lives were changed forever due to lack of abortion access. Since that time, practically my entire teenage and adult lifetime, I have fought to protect women, their right to privacy, and their right to control their bodies and lives.

I plan on doing everything I can, both in Albany and personally, to protect women's right to choose in New York and ensure that all women have the right to safe and legal abortion.
Below is a list of just a few of the achievements and bills of Assemblymember Amy Paulin with respect to women's right to choose and related issues.
Westchester County
Expanding the County LWV's platform to include Abortion Rights. As President of the LWV, she created the League of Women Voters Platform on Abortion Rights in Westchester County. This was at a time when the League was not active in the choice movement.
Abortion Clinic Access bill. She gained the LWV's support of the Clinic Access bill – which makes it illegal to block access to abortion clinics. She also strongly lobbied for this bill in Albany.
Succeeded in Having the County Include Birth Control in their Employee Health Insurance Coverage. As chair of the Westchester Women's Agenda she uncovered that Westchester County's employee health insurance was covering Viagra for Westchester County workers but was not covering contraception for women. She challenged the administration on this and won – helping all women county employees gain insurance coverage for contraception.
Westchester Coalition for Legal Abortion (WCLA) Board Member. She served on the WCLA Board for 10 years until she became an elected official and therefore was no longer able to.
Former Executive Director of My Sisters Place, a women's shelter in Westchester. She has also passed a myriad of bills seeking to stem domestic violence, stalking and female genital mutilation, and to protect and aid the victims of these crimes.
Led and Participated in Many Women's Marches in Washington DC – often hiring buses to take women from Westchester down and ensure that as many voices are heard as possible. If there is a march on choice, she marches.
Albany
Gained Yearly Funding for Planned Parenthood from the Assembly. She drafted and circulated a letter each year for many years to her Assembly colleagues to both fund and increase funding yearly for Planned Parenthood. She achieved this funding out of Assembly funds because the Republican Senate and governor in place during those years wouldn't fund it.
Authored and Passed NY's Emergency Contraception Bill. She authored and passed the Emergency Contraception bill in the Legislature, which allows women to get Emergency Contraception from pharmacists. This was the first of any state to pass such a bill. This bill was controversial and the win was hard fought over many years.
Authored and Passed Bill Eliminating the Statute of Limitations on Rape. She authored and passed the bill Eliminating the Statute of Limitations on Rape in NYS. This was passed in 2006 and was landmark legislation!
Passage of the Women's Reproductive Health Act. She co-sponsored, helped negotiate, and strongly advocated for the Women's Reproductive Health Act, which passed in 2019. This act expanded abortion rights, decriminalized abortion, and eliminated several restrictions on abortion in the state. It also acknowledged the importance of comprehensive reproductive health care.
Authored and Passed the Trafficking Victim Protection and Justice Act. She sponsored the landmark trafficking victim protection and justice act to toughen penalties for traffickers while providing support to the victims of human trafficking to help them rebuild their lives.
Authored Legislation to Allow Over-The-Counter Birth Control. She is the author and sponsor of a current bill that would allow pharmacists to prescribe and dispense birth control. This would greatly expand access to birth control throughout the State. Other states have since passed this bill but she was the first in the country to introduce it.
Her current bills also include a Fertility Fraud bill which would penalize fraudulent insemination with unapproved sperm, and a Stealthing bill which makes it a crime for a man to remove his contraception (condom) during intercourse without consent. She has also authored and has several current bills related to women's reproductive health, including bills which Support Midwifery, and a bill Addressing the Epidemic of C-Sections in our state.
Fight Against the Texas and Mississippi Anti-Abortion Laws
Amicus Brief Against the MS Abortion Laws. She signed and filed an Amicus Brief with legislators from 45 other states which opposes the constitutionality of the new Mississippi abortion law (banning abortion after 15 weeks). This case will likely be taken up by the Supreme Court this fall.
NYS Bill Taking on the TX abortion bill. She has just authored and filed a new bill which directly opposes and would undercut the TX abortion bill in NYS. This bill, if passed, would not allow a claim on property in NYS from an aiding and abetting of abortion verdict under the Texas abortion law. We are the first state in the country to have such a bill proposal.