Food Scrap Program Reaches Milestone
Details

Written by

Joanne Wallenstein

Category: Health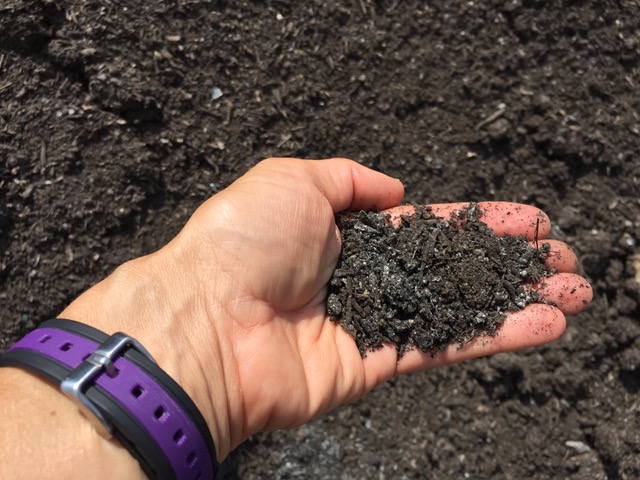 Scarsdale's Food Scrap Program has now recycled one million pounds of compostable material. The program, which began in January 2017, was the first such initiative in Westchester County and has served as a model for other communities to follow. To-date twenty Westchester municipalities have implemented food scrap recycling programs based on the Scarsdale model.
One of the main attractions of the Food Scrap Program is that all types of food are accepted including meat, dairy, fish, bones, eggshells, spoiled and cooked foods, seafood and nut shells, bread, rice, pasta, and oily foods. In addition, soft paper products (napkins, tissues, paper towels and wax paper) and products made from natural fibers (e.g., paper coffee filters, wood popsicle sticks and wood/bamboo chopsticks) can also be included.
All of the food scraps and compostable materials collected are taken to a composting facility and turned into compost, which is then used by landscapers, homeowners and farmers. Compost made from Scarsdale's food scraps is available to residents during the Village's annual Free Compost Giveback Day in April.
Participation in the Food Scrap Program is easy—starter kits and refill rolls of compostable liner bags can be purchased at the Recycling Center office (110 Secor Road) or at Village Hall (at the Parks & Recreation Dept. desk). Residents can also sign up via email at composting@scarsdale.com.
Program participants find great satisfaction in knowing that what was once thrown in the garbage is now put to such good use. Residents who haven't yet joined are encouraged to become part of this impactful initiative!
New Location to Purchase Food Scrap Kits and Rolls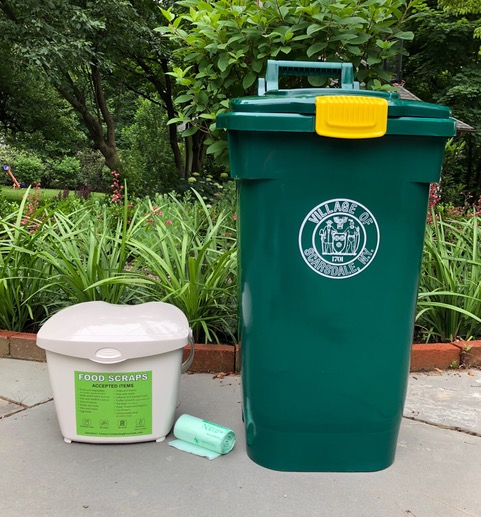 Food Scrap Recycling starter kits and refill rolls of compostable bags are now available at the Parks & Recreation Dept. desk in Village Hall. The desk is open Monday-Friday from 9-5 and accepts, credit and debit cards and checks. Now it is even easier to participate in the Scarsdale Food Scrap Recycling Program! Email composting@scarsdale.com with any questions or to sign up.
5 Tips for a Healthy Heart
Details

Written by

Joanne Wallenstein

Category: Health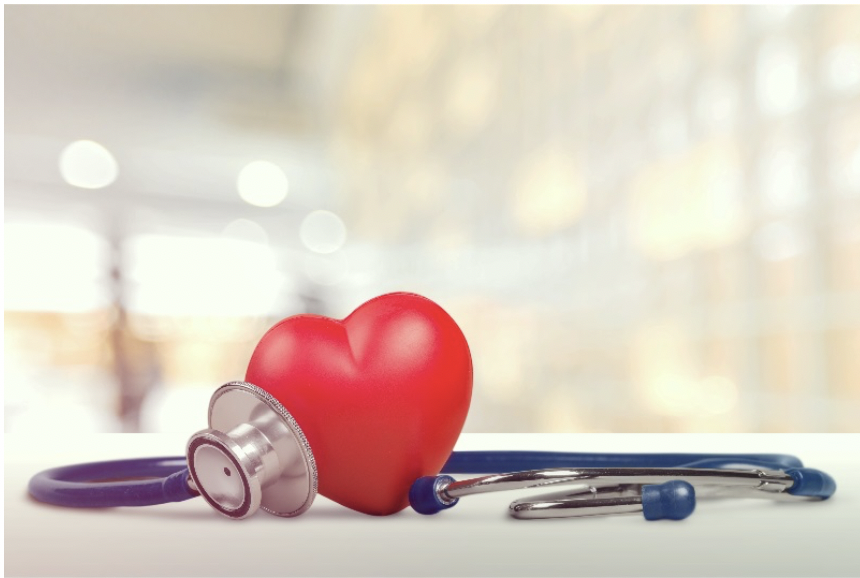 February is American Heart Month, and now's the time to increase awareness about your heart health. Cardiologists from White Plains Hospital have provided the following information about heart attacks in women, as well as five 5 simple tips for a healthier heart and a longer life.

The Surprising Facts about Heart Attacks in Women

According to the American Heart Association, heart disease is the No. 1 killer of women in the United States. Yet, heart disease continues to be considered a "mostly male health issue." Because of this misconception, women who are experiencing signs of a heart attack often don't seek the immediate, life-saving care they need.

We've all seen the symptoms of a heart attack dramatized on TV. A man screams out, grabs his arm, and loses his balance. While this can occur, in women the symptoms of a heart attack are often more subtle. In fact, it is common for women to wait more than six hours after first feeling the symptoms of a heart attack before going to the ER, as they believe they are experiencing non life-threatening conditions like acid reflux, the flu, or normal aging.

What are the signs of a heart attack in women?

Women can feel chest pain, but more often will feel a little chest tightness or some weakness, shortness of breath, or pain anywhere in the upper body, like the back of the neck or jaw, dizziness, nausea or fainting. Surprisingly, chest pain is absent in 43% of women having heart attack. This is a primary reason why women delay seeking treatment or calling 9-1-1. It is important for women to know the signs, and to seek help immediately for any troubling symptoms.

Get Screened

Women continue to lag behind men in getting screened for heart disease. According to the AHA, almost two-thirds (64%) of women who die suddenly from coronary heart disease exhibit no previous symptoms. This is why physicians and cardiologists stress the importance of regular cardiac screening for women.

Lower Your Risk



Lifestyle changes can greatly impact heart health in women. According to the AHA, nearly 80% of cardiac events can be prevented, yet heart disease continues to be a woman's greatest health threat. To combat this threat, you should consider the following recommendations:

• Schedule an appointment with a medical professional to discuss your personal risk for a heart attack.
• Don't smoke, or quit now – By quitting smoking, you cut your risk of coronary heart disease by about 50%
• Exercise moderately (or as advised by your medical professional) – The typical recommendation is 30 minutes a day of moderate physical activity. Anything that gets you moving counts, so walk, take the stairs, or park far away and walk to the store. Then, as your body is able to accept a higher level of activity, move more.
• Eat a well-balanced diet – Avoid processed foods and stick to natural, whole foods. We recommend a Mediterranean diet, including lean meat and healthy snacks, for optimal heart health.

While it's frightening to know that someone dies of a heart attack every 43 seconds, this statistic can be reversed. Make February your month to get heart healthy. Know the symptoms of heart disease, get screened, and practice prevention.

5 Simple Tips for a healthier heart and a longer life

Achieving a healthy lifestyle does not always need to include drastic changes to your daily routine. Here's how cardiologist Dr. David E. Solarz works wellness into his busy day:

1. Try to get at least 4,400 steps per day. "The easiest way to get this? Take a 30 minute walk every day at least five times a week. You'll easily reap the cardiovascular benefits."

2. Substitute fruits and vegetables for meat. "The higher fiber content in produce may help to lower the "bad," or LDL, cholesterol in your blood. Also, research has shown that a plant-heavy diet can also reduce blood pressure and inflammation."

3. Avoid trans fats and limit intake of saturated fat. "Fat is important in the diet, but where you get it and what kind makes a difference in overall health. Good fats include unsaturated fat from avocados, nuts, olive oil and some vegetable oils. Try to limit cheese, dairy, fried foods and desserts, which are high in saturated and trans fats."

4. If trying to lose weight, cut the portion size and break up meals into 5 or 6 smaller portions. "By doing this, you are making sure you have energy available at all times of the day. This helps to better control blood sugar and insulin, preventing sudden drops that cause you to become famished and start overeating."

5. Finally, meditation and social connections are very important. "More and more research is finding the connection between mindfulness and overall body awareness can result in greater physical and mental health benefits, including better control of blood sugar, as well as improved thinking and memory skills. Getting out a little every day and being social is good for the body and keeps the mind sharp and ready to go."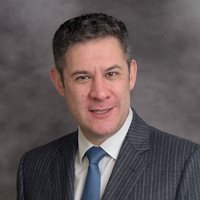 Dr. David E. Solarz is a board-certified cardiovascular disease specialist, with clinical expertise in adult cardiology, advanced and nuclear cardiac imaging, peripheral vascular disease and arrhythmias. To make an appointment at his 33 Davis Avenue, White Plains office, call (914) 849-7180.
A Guide to Intermittent Fasting
Details

Written by

Joanne Wallenstein

Category: Health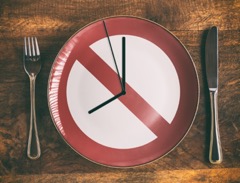 This health article was sponsored by White Plains Hospital
Are you a breakfast-skipper, or a late-night snacker? Intermittent fasting might be the perfect weight loss plan for you.
Starting a diet that requires you to make drastic changes or big sacrifices to foods you love is usually a waste of time. People can't stick to those types of diets over time. The most successful weight loss programs work with your lifestyle, not against it, which is why many people are intrigued by the idea of intermittent fasting. Intermittent fasting is not a diet per se, but a change in the way you eat. Here are the details to help decide if it is right for you.

How does intermittent fasting work?

When you go a long time without eating, your body needs to start burning fat as fuel. Intermittent fasting increases the metabolic rate (calories out) and restricts the food you eat (calories in) – a win-win for weight loss. Say someone was picking up a bagel on their way to work, and snacking too much late in the evening. On an intermittent fasting schedule of 11 a.m. to 7 p.m., the morning bagel is skipped and there's no opportunity for that late-night piece of pie. Of course you are going to lose weight!

Another benefit is that by not eating, especially carbohydrates, the body is not signaling insulin. Insulin is a hormone that helps the body's cells open up and store excess food and fat to use as energy later. In overeaters, insulin must work overtime to keep up with the continuous conveyer belt of food, eventually burning out and not working as well. The result is too much sugar left circulating in the bloodstream, which is unhealthy for the heart.

How many hours do you need to go without eating?



Twelve hours is the minimum timespan for successful intermittent fasting. This is the best way to start out. So, if you have breakfast at 8 a.m., do not eat anything after 8 p.m. This will leave your stomach empty from bedtime till the next morning. The next phase would be to try to eat all your daily meals within a 10-hour, and eventually within an 8-hour span – the strictest, and maximum level. Many people stick to 11 a.m. to 7 p.m. or 12 p.m. to 8 p.m.

In the morning, it is okay to wait to eat until you feel real physical hunger kicking in. Instead of waking up and eating right away, see what time your body starts asking for your first meal (meaning your belly is growling from hunger versus you just thinking about food).
Who should try intermittent fasting… and who should not?

Those who usually eat high-carb, less healthy breakfasts (bagels, French toast, pancakes, cold breakfast cereal, those who aren't hungry when they wake up, or late-night snackers may do well on this eating plan. Also, some people feel it is overwhelming to make too many food decisions during the day. Since intermittent fasting often involves two meals and one afternoon snack, they have fewer decisions to make and less contact with food during the day, so this plan may make sense for them.

Who should not try it?

Those taking blood-sugar management medication for diabetes should be careful with IF. Also, anyone who needs to take medication with food. People who are prone to migraines or headaches when they go too long without eating should avoid intermittent fasting.
What if you have a special event that throws off your schedule?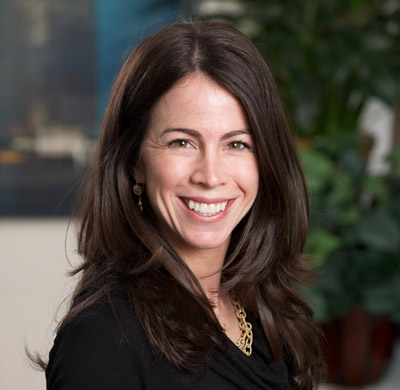 Going outside your normal window from time to time doesn't need to doom to your wellness and weight management goals. Scheduled a morning workout? Just eat a healthy breakfast of two eggs, or Greek yogurt with berries, or a 100-calorie portion of oatmeal with 1 Tbs. almond butter mixed in. (You can drink water or coffee or tea, ideally black or using unsweetened almond milk anytime during intermittent fasting.)
Just remember that what you eat during that meal window DOES matter. I have seen people try intermittent fasting thinking they can eat anything they want, and they do not lose weight. Intermittent fasting is a way to help you to make healthy eating choices, within boundaries.

Elizabeth DeRobertis, MS, RD, CDN, CDE, is a registered dietitian and nutritionist. To make an appointment, call the Scarsdale Medical Group at (914) 723-8100.
White Plains Hospital Provides 'Stop the Bleed' Kits to White Plains School District
Details

Written by

Joanne Wallenstein

Category: Health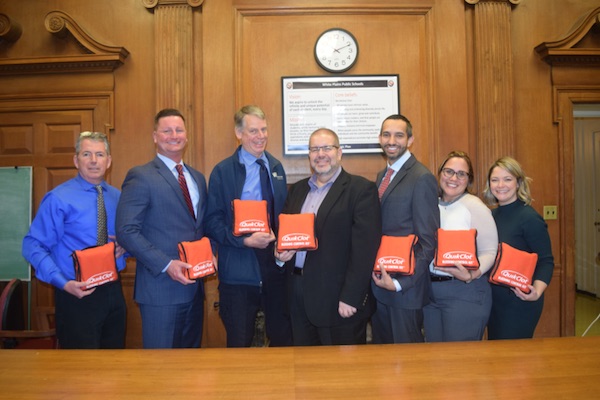 As a follow up to Stop the Bleed training provided to White Plains School District teachers, staff, and administrators in 2019, White Plains Hospital recently donated Stop the Bleed kits to the White Plains School District. The kits will be available in White Plains schools throughout the district and will be placed near defibrillator units already commonly available in schools. Stop the Bleed kits include tourniquets and wound packing equipment, and are designed to help save lives in the event of a bleeding emergency. Recognizing this as the next level of school emergency preparedness, White Plains Hospital and the White Plains School District have teamed up to provide ongoing Stop the Bleed training to its staff through simulations using high fidelity mannequins.
(Pictured at top left to right) Sean Lews, WP School District Security; Joseph Ricca, WP School District Superintendent; Dr. Erik Larsen, Assistant Director of EMS & Emergency Preparedness at WPH; Ed Tangredi, Director of Emergency Management at WPH; Dr. Farrukh Jafri, Assistant Director of Education and Simulation Emergency Department; Maggie Racioppo, Nurse Coordinator at WP School District; Kate Lopez, Senior Director of Marketing at WPH.
Panelists Warn Parents of the Danger of Hosting Teen Parties at Home
Details

Written by

Wendy MacMillan

Category: Health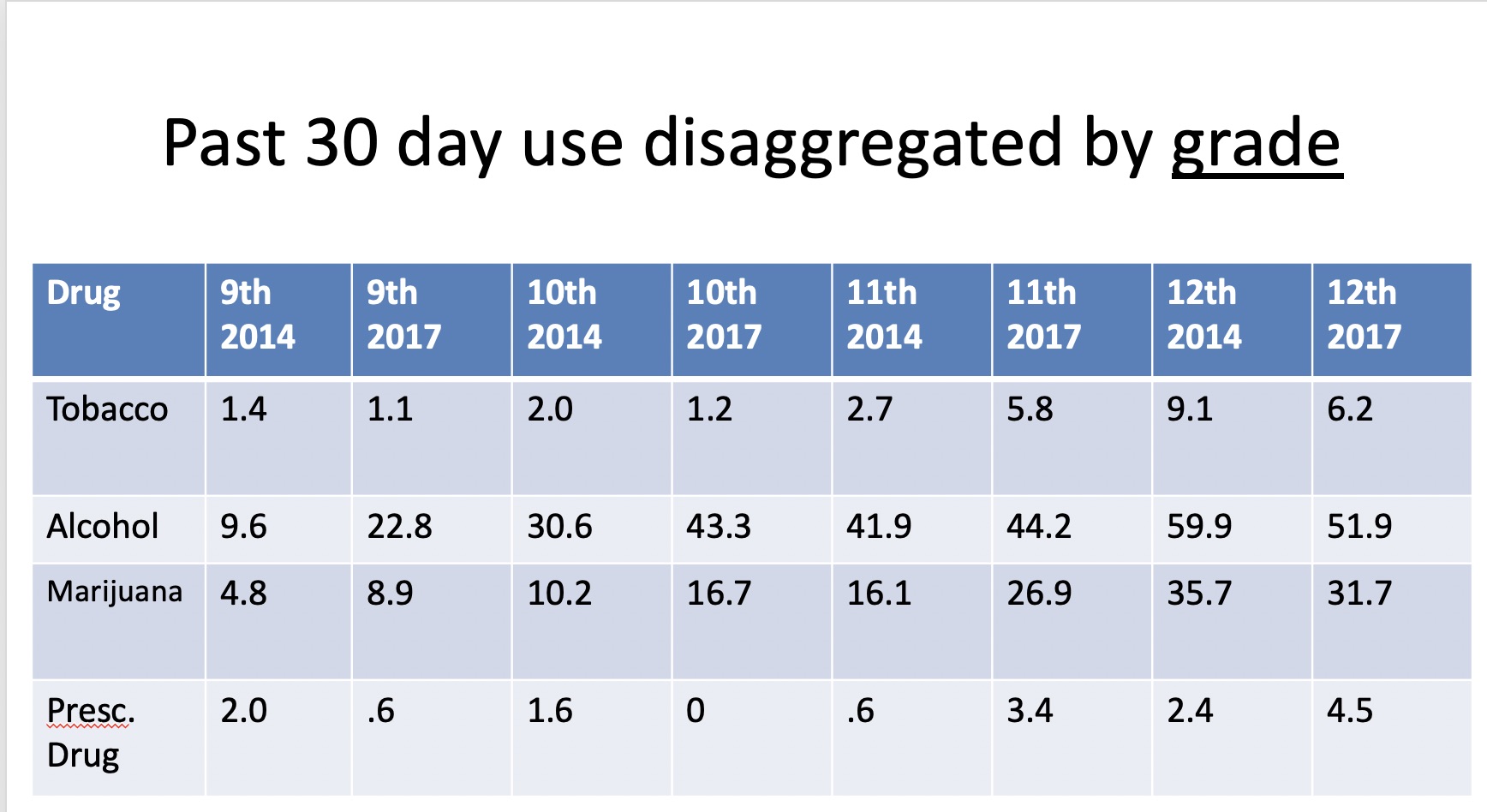 Pride Survey of Drug and Alcohol Usage 2017As parents we do everything we can to guarantee our children's safety. To protect toddlers we covered the electric outlets. When our kids learn to ride a bike, we outfit them with knee pads and helmets. When they're ready to venture out on their own we warn them about the danger of speaking to strangers. But how can we safeguard teens when they attend parties and experiment with drugs and alcohol?
It's a conundrum. Do we forbid them from taking a sip or wine or beer or accept the fact that at some point they will indulge? I've heard some parents reason that experimentation is inevitable and say, "It's better if my teen and their friends drink in my home, that way I know they are safe." Well if that's your line of thinking, the Scarsdale Drug and Alcohol Task Force (DATF) and our local police department would ask you to think twice before letting this happen.
On Wednesday 12/11, DATF presented a Social Hosting Panel Discussion with panelists: Susan Brownbill-Vega, Assistant District Attorney, Westchester County, Chief Andrew Matturro, Scarsdale Police Department, Detective Jason Bronstein, Community Resource Officer - Scarsdale Police Department, Dr. James Bregman, ER Physician - White Plains Hospital, and moderated by Emily Vallario, LCSW, Director of Community Services, Scarsdale Edgemont Family Counseling Services.
Ms. Vallario began the discussion by providing statistics from the most recent Pride Survey on substance usage among Scarsdale students in 2017. The Pride Survey is a bi-annual study that surveys high school students about their substance use and their perceptions about perceived rates of substance use. The survey revealed that 40% of all students and 52% of all seniors, admitted to using alcohol in the last 30 days. The survey also revealed that 57% of students who admitted to drinking, said they got the alcohol from their home or from a friend's home.
So what do these stats mean for parents? Well quite a lot, but the group of panelists thought we should all be aware that Westchester County has a law in place called the Social Host Law aimed at reducing underage drinking. Moreover, as Assistant D.A. Brownbill-Vega explained, the ordinance came into effect in 2008 and allows for local police to take action at parties and get involved when things may get out of hand. Brownbill-Vega also proclaimed that the ordinance is in place to encourage adults to act responsibly and to keep our children safe from unwanted consequences of under-age drinking. A quick look at the Westchester County D.A. website defines the law this way:
Under the Westchester County 'Social Host Law,' it is unlawful for any person over the age of 21 to "knowingly allow" or "to fail to take reasonable corrective action upon becoming aware of" the consumption of alcohol by minors in his or her residence. The social host law "[serves] to deter the consumption of alcoholic beverages by minors by holding those persons who are 21 years old or more responsible."
Under the New York State Penal Law, any person who gives, sells or causes to be given or sold any alcoholic beverage to someone under the age of 21 faces potential prosecution for Unlawfully Dealing with a Child, a class "A" misdemeanor, which could result in up to one year in jail and/or a fine.

Ms. Vallario continued the discussion with a question for Chief Andrew Matturro. She asked, "Empowered by the Social Host Law, how does our local police department usually respond when they are dispatched to a house party?" Chief Matturro stated that the Scarsdale PD works very closely with Scarsdale Edgemont Family Counseling Services to try to prevent things before they happen. From educating students in school, to presenting information to parents at events like this one, Chief Matturro stressed that it is about safety first. This includes keeping kids safe from the consequences of underage drinking such as vandalism, sexual assault, and accidents. Chief Matturro went on to detail the 911 Good Samaritan Law which allows people to call 911 without fear of arrest if they are having a drug or alcohol overdose that requires emergency medical care or if they witness someone overdosing.

Detective Bronstein, Community Resource Officer, also stressed the police department's focus on safety when they respond to calls about parties. He stated that when they are called to a party (usually due to a noise complaint or too many guests), police officers first work to make sure that everyone is safe, that no one is sick or putting themselves in danger. They also try to locate an adult to speak to and if there are no adults present, they will search for the teen who lives in the home. Police officers then contact each party goer's parents to ensure that everyone leaves with an adult.
Detective Bronstein further explained that in addition to being given a summons if it is proven that adults knowingly let teens drink in their home, those same adults can be held accountable through civil lawsuits if an intoxicated teen leaves the home and causes damage elsewhere. Other penalties after being found guilty depend on the circumstances and how often one has broken the Social Host law. Though the penalties are not usually severe, first time offenders can be fined $250 and repeat offenders can be fined up to $1,000 and sentenced to jail time.

Both officers said that as soon as you suspect or are notified of teens drinking alcohol in your home, you should take constructive actions to stop the activity. Likewise, if teens arrive at your home intoxicated but have not consumed alcohol at your residence, you should still take constructive action or you can be found liable for drinking related consequences the teen may suffer under your supervision. They also encourage parents to call the police department for help if a party is "getting out of hand" in any way.

Furthermore, while police officers must be invited into your home or have warrants to gain full access, if they have any reason to believe the situation is dangerous or anyone is in danger, they will enter the premise. Again, the police's main goal is to keep all Scarsdale residents safe and protected. Chief Matturro emphasized that while they certainly do not condone any sort of underage drinking, they are not looking to punish but instead want to work with parents and the community to be part of a solution. And to answer an audience member's question, it is in the spirit of solution based thinking that officers won't usually force teens at parties to show ID. They do however, strongly urge all community members to cooperate with the police at all times as it usually works out best for everyone involved.

Adding to this informative discussion was panelist Dr. James Bregman who is an ER Physician at White Plains Hospital. Dr. Bregman began by describing some of the situations in relation to underage drinking he encounters. He has helped teens in a variety of situations, from an over-worried parent bringing in their slightly intoxicated teen, to extreme intoxication/alcohol poisoning needing more serious care such as an I.V. drips and overnight monitoring. In regard to alcohol poisoning, Dr. Bregman wants kids to know that alcohol and other drugs, can affect everyone differently depending on their body mass, tolerance level, metabolism, genetics, grade of alcohol, and more. He also worries that many young people binge drink, leading to a higher alcohol content in their blood which in turn can lead to alcohol poisoning. Dr. Bregman reminded us that severe intoxication can greatly affect the central nervous system and impact balance, coordination, and judgement leading to risk of physical injury. Severe intoxication can also lead to loss of unconscious and risk of aspiration. When asked if he saw more vaping related ER visits, Dr. Bregman said that they were certainly on the rise but that alcohol consumption was still the leading reason for a trip to the ER.

The presentation neatly concluded when one parent suggested that we need more spaces for our teens to hang out at and another parent asked, "What can we do as parents? Tell our children to never drink or be more realistic and prepare for the times that they might experiment?" All of the panelists seemed to agree that it is important to talk to your kids. Have open, honest conversations with your children about the risks and consequences of drinking starting at an early age. Ms. Brownbill-Vega suggests that we make it very clear what our expectations are as parents and what we expect of our children. Chief Matturro also suggests that we use our community resources such as the police department and DATF. Lastly Emily Vallario reminded us that it really does take a village. She explained that SEFCS and the police department work closely with both the middle and high school to give presentations to educate students and to provide parent groups and educational presentations to the community.

For more information click here.