Caring for Kids with Congenital Heart Disease
Details

Written by

Joanne Wallenstein

Category: Health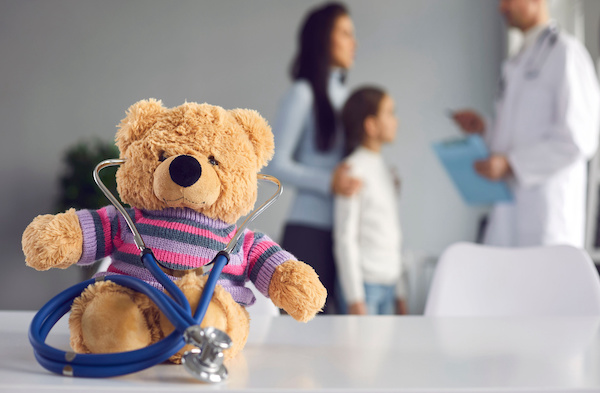 Submitted by Dr. Daphne Hsu, Pediatric Cardiology at White Plains Hospital

One in 100 babies is born with congenital heart disease, an abnormality of the heart that occurs as it develops. Until recently, heart defects were a grim diagnosis for newborns and their families. But in the past two decades, thanks to surgical advances, 98% of those born with heart defects will now survive to adulthood.

However, even those statistics should be a cause of concern. Serious congenital heart defects are often – but not always – diagnosed before or soon after a child is born. Signs that parents should watch out for include:

• Cyanosis: pale gray or blue lips, tongue or fingernails
• Shortness of breath during feedings, which can contribute to less-than-standard weight
• Continued shortness of breath/labored breathing
• Swelling in the legs, stomach, or around the eyes
There are also less serious congenital heart defects, which may not be diagnosed until the child grows older. Those include:
• Being short of breath/easily tiring during physical activity, where before there were no such symptoms
• Fainting
• Selling in the hands, ankles or feet

If any of these symptoms are present, contact your healthcare provider.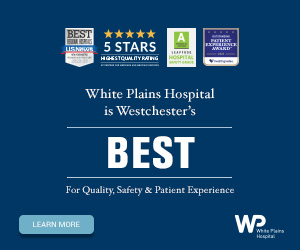 As noted, congenital heart disease can reveal itself as a child gets older – or may not show up until adulthood. There are some 20 congenital heart conditions, each with their own characteristics; some of the most common are:

• A ventricular septal defect, which account for about 20% of all congenital heart defects, according to the American Heart Association. These are small- to large-sized holes between the lower chambers of the heart; the larger the hole, the greater the chance is that the infant will develop congestive heart failure. Treatments can include a relatively simple surgery where the holes are sewn shut.

• An atrial septal defect, where an abnormal hole exists between the upper two chambers of the heart, or atria; such conditions are usually asymptomatic. A cardiac catheterization is usually the recommended treatment.

• A tetralogy of Fallot, consisting of an abnormal position or orientation of the ventricular septum, with a hole present between the two lower heart chambers. All cases of TOF require surgical repair at some point, usually when the child is around six months old.
Not that surgery in childhood is not a permanent fix: Valves can narrow; connections can fail; sutures can weaken. And as the heart matures, issues such as arrythmias or heart failure may develop.

Whether a child or adult, the following can help:
• Heart-healthy lifestyle. The same advice for warding off adult-onset heart disease — eat a healthy diet, exercise regularly, and monitor your weight and blood pressure — applies even more to patients managing a congenital condition. Their hearts are already under stress, so anything raising their risk for hypertension, coronary artery disease, or similar conditions is something to avoid.

• Starting a family. Women with congenital heart disease often worry that they will pass their condition on to their babies. While that risk is about five times higher, it's still a low risk in the broad sense. Early detection can further dispel anxiety. If an anatomy scan in utero detects an issue, patient education on the plan of action begins immediately.

• Upkeep and maintenance. When surgical heart repairs need a refresh or some upkeep, those procedures can almost always be done in a hospital's cardiac catheterization lab. This minimally invasive approach requires a one-night stay, with far less recovery time than open-heart surgery. Stents may be placed to open up arteries that have been narrowed, other devices can be deployed to close residual holes, and transcatheter valves can be implanted. All of these are minor adjustments that can relieve stress on the heart and help keep it healthy for years to come.

White Plains Hospital has recently opened a Pediatric Specialty Center, where a range of pediatric cardiac and gastrointestinal specialists from the Children's Hospital at Montefiore (CHAM) are available.
Dr. Daphne Hsu is Director of the Montefiore Einstein Adult Congenital Heart Disease Program and a Professor of Pediatrics and Medicine at the Albert Einstein College of Medicine. For an appointment, call 914-849-KIDS (5437).
The NFL's CPR Lesson
Details

Written by

Joanne Wallenstein

Category: Health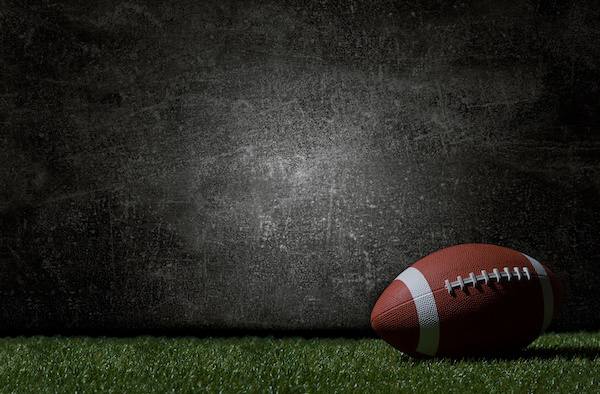 (The following was written by Dr. Gary Gabelman, a cardiologist at White Plains Hospital.)
I was stunned to see Buffalo Bills safety Damar Hamlin collapse on the field with cardiac arrest during the Jan. 2 game against the Cincinnati Bengals. And, like many of us, I was relieved to see cardiopulmonary resuscitation (CPR) and automated external defibrillation (AED) administered on the field before he quickly was sent to a local hospital in critical condition.
That the medical staff tending to Hamlin were trained in CPR and AED came as no surprise – and it underscores the important role these procedures can play in saving lives, as they certainly did with the Bills' defensive back. Hamlin underwent a remarkably speedy recovery in the hospital and is now home recuperating.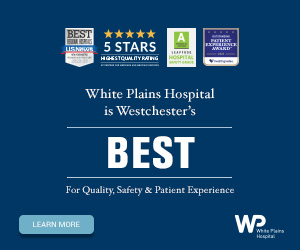 As opposed to a heart attack, cardiac arrest refers to the abrupt loss of heart function in a person who may or may not have been diagnosed with heart disease. It can come on suddenly, as was the case with Hamlin, or follow other symptoms. A number of irregular heart rhythms, such as tachycardia (where the person has a heart rate of over 100 beats a minute, compared with 40 to 100 bpm for most resting adults), can lead to cardiac arrest.
The American Heart Association reports that about 350,000 Americans die from cardiac arrest each year, making it one of the most common causes of death in the U.S. While that is a big number, the AHA says that immediate CPR can double or even triple the chances of survival after cardiac arrest.
Stayin' Alive
Most people are familiar with at least the basics of CPR from watching a movie or TV scene where the hero starts pressing on a victim's chest and counting.
It is of course a bit more complicated than that. Knowing when/how often to make those chest compressions is vastly important. While performing CPR, one should apply chest compressions at a rate of 100 to 120 beats per minute (bpm), according to AHA.
How do you measure those beats during such a crisis? The AHA recommends – believe it or not – that you keep the hit song "Stayin' Alive," or another memorable song at 100-120 bpm, in mind (at regular speed, of course). It may sound corny, but it's certainly an easy thing to remember.

What if you're in a situation where someone is suffering a cardiac arrest and your knowledge is limited to what you've seen on television? The answer: call 911 (as you would even if you know CPR), and then do what you can. Any action is preferable to taking no action at all.

As for an AED, if you are fortunate enough to have access to one in such a situation, it is relatively easy to use. Most have instructions printed right on them, along with verbal instructions and visual prompts; again, they can make a real difference while waiting for an EMT or other medical professional to arrive.

Many of us are reluctant to put ourselves into a situation involving people we don't know (or, in some cases, even those we do) – a perhaps understandable point of view, given the litigious society we live in. However, good Samaritan laws allow even the untrained to do what they can to save another person's life; even if those actions do not achieve the desired results, one can take solace from the fact that they did their best.

Getting Certified

There are a number of places where one can learn and be certified in CPR, including some (but not all) firehouses, places of worship, schools, and online. One resource you can explore is the American Red Cross, which has a searchable site here.

An average CPR training class lasts two or three hours, with an exam at the end. Upon passing the exam, you will receive a certificate testifying to your accreditation, which in New York lasts for two years.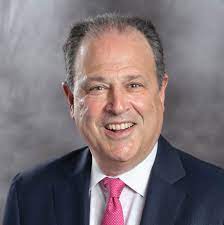 Benefiting yourself and those around you when it comes to good health should always be an essential goal; I especially encourage new parents to learn CPR, should their child unfortunately suffer a choking incident or other event that affects their breathing.

The AHA maintains that, with your help, we can reshape the world into one where no one dies of cardiac arrest ¬¬– certainly a goal worth aiming for.
Dr. Gary Gabelman is a cardiologist at White Plains Hospital. He sees patients at his White Plains office. To make an appointment, call 914-849-4800.
Foods That Lower Your Blood Pressure
Details

Written by

Joanne Wallenstein

Category: Health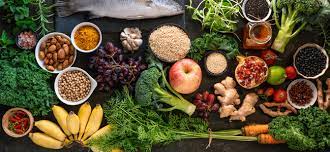 Written by Dr. Michael Finkelstein from White Plains Hospital
Nearly half of adults in the U.S. (47%) have high blood pressure, which increases the risk of heart disease and stroke. High blood pressure typically develops over time and can be caused by lifestyle factors or health conditions such as diabetes or obesity. However, there are a variety of fruits, seeds and vegetables that can help bring blood pressure down.

• Berries contain antioxidants and may enhance production of nitric oxide, which acts as a vasodilator, bringing blood pressure down.

• Citrus fruits are loaded with vitamins and plant compounds that help lower blood pressure, such as flavonoids. However, some citrus fruits, such as grapefruit, may interfere with blood pressure medications, so consult your physician or pharmacist.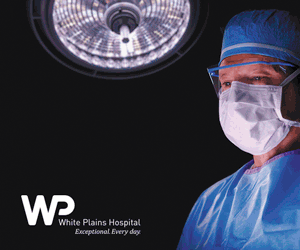 • Pumpkin seeds and lentils are rich in fiber as well as magnesium and potassium, both of which relax blood vessels.

• Fatty fish, such as salmon, have anti-inflammatory qualities and decrease production of oxylipins, which raise blood pressure through vasoconstriction.

• Raw carrots are high in phenolic compounds that help reduce inflammation and relax blood vessels.

• Broccoli contains potassium and magnesium as well as vitamin C, an antioxidant that retains nitric oxide, all of which relax blood vessels. Vitamin C also strengthens blood vessels.

• Cooked celery has been scientifically linked to lower blood pressure.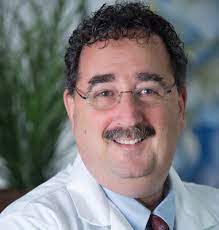 Try cooking salmon for lunch or dinner, adding raw carrots or lentils to a salad or enjoying pumpkin seeds as a snack. Eating an overall balanced diet, reducing salt intake and exercising regularly are all key components in managing your blood pressure levels. Your physician can help you develop a personalized plan to lower your blood pressure and achieve optimal health.
Dr. Michael Finkelstein, board-certified in Internal Medicine and Wound Care, sees patients at the Scarsdale Medical Group office in Harrison. For an appointment, call 914-723-8100.
Snow Shoveling? Get Someone Else to Do It
Details

Written by

Joanne Wallenstein

Category: Health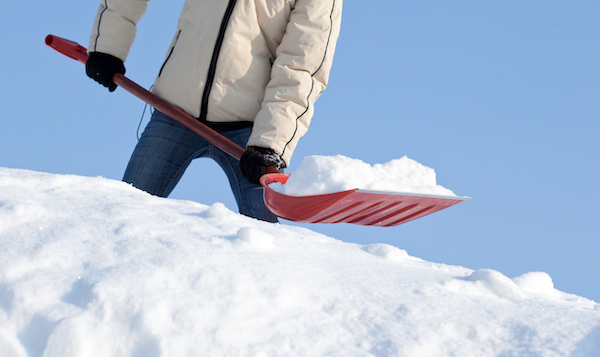 Low temperatures, high wind and less sunshine are not heart-friendly.

Studies have shown that there is a correlation between cold weather and cardiac arrest, with heart attacks occurring more frequently when the temperatures fall, the wind rises, and there is less sunshine.

Why can lower temperatures increase the risk of a heart attack? Cold makes the arteries constrict, which may not be a problem for someone who is healthy — but for someone who has 70 to 80 percent of their arteries blocked, it could significantly increase the danger. Also, lower temperatures increase the blood's ability to clot.

If you add activity that may increase blood pressure — like shoveling snow and following it with a cup of hot, caffeinated coffee to warm up afterward — you could really be asking for trouble.

We always advise our cardiac patients and those with heart disease not to shovel, and to let someone else (younger and healthier) do the job. Those neighborhood teenagers can earn some extra cash shoveling your walkway and driveway and clearing off your car.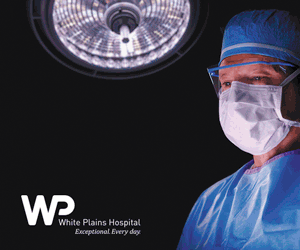 Unfortunately, we have seen the scenario of heart attack and cardiac arrest while shoveling happen all too often in the wintertime. If you are someone with risk factors for heart attack, such as high blood pressure, diabetes, a history of smoking, high cholesterol, or a family history of heart disease, or you personally have already been diagnosed with heart disease, you are strongly advised to have someone else shovel your driveway.

And don't forget: to avoid carbon monoxide poisoning, make sure you first clear any snow away from the tailpipe of your car before turning it on and getting in.

Prevention is the best key year-round for good cardiac health.

Need a physician? To find the right provider for your needs, visit our online physician directory.
Staying Healthy Through the Holidays
Details

Written by

Joanne Wallenstein

Category: Health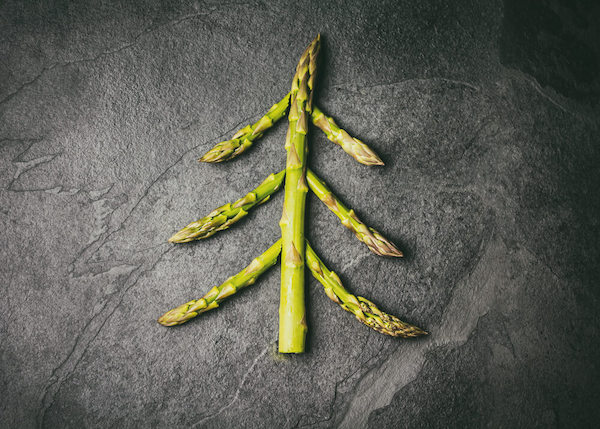 The following was contributed by Dr. Kay Lovig, Section Chief, Division of Endocrinology, White Plains Hospital
Eating right and taking care of yourself can often be a challenge during the holiday season. Here are some suggestions on just how to do that.
The constant hustle and bustle of the holiday season is filled with lots of temptation, and can cause many of us to go astray from our regular diet and fitness routines. Complex family dynamics, expensive gift-giving, and less time and resources to focus on self-care can leave you feeling a little less than jolly. To ease some of that holiday stress this year and stay the course with healthy habits, Dr. Kay Lovig, chief of endocrinology at White Plains Hospital, advises you follow these simple tips:
1. Anticipate your own holiday hot buttons
Perfection is not the goal of the holidays — joy is! Cramming more into your already crazy schedule can push you over the edge, so consider what is really doable before you commit. Remember that you don't have to do everything. Sometimes it's okay to take a time out, even during the holiday season.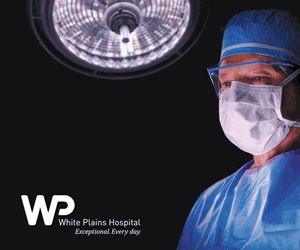 2. Keep self-care your top priority
It's easy to let this slip when you're even busier than usual — but this is also the time you need to prioritize your own well-being. Keep it simple and incorporate little things into your daily routine to stay healthy inside and out. Make time for exercise to boost your mood, relieve stress and help ward off the holiday weight gain.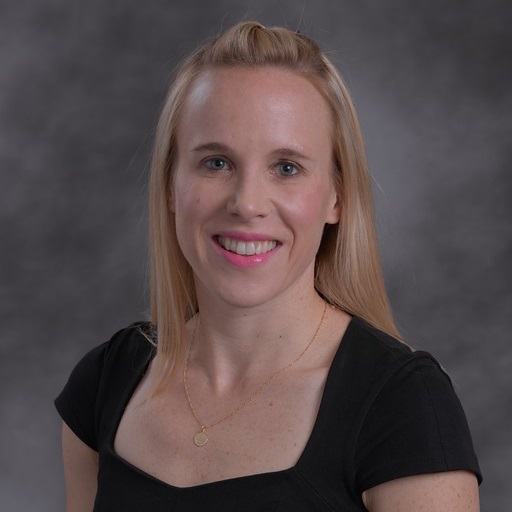 3. Plan ahead
Instead of fighting off the fruitcakes and trying to resist all of the temptations of the season, try to walk the line between self-denial and overdoing it by simply planning ahead. "If you know you're in for a cocktail party filled with decadent appetizers and drinks, be extra vigilant about what you take in earlier in the day, and possibly the day after," she says. And one more key tip on having a healthy holiday season: "Share the love and split dessert."

Dr. Kay Lovig specializes in endocrinology and metabolism with a focus on women's health, weight management, thyroid disorders and diabetes. For an appointment, call 914-849-7900.