Take a Hike! Westchester is a Hiker's Haven
Details

Written by

Joanne Wallenstein

Category: Health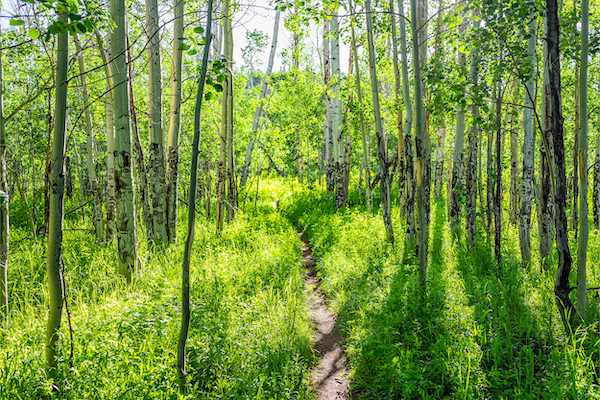 It seems like now more than ever everyone is getting outdoors. If you're looking for a new route, Westchester County has over 600 miles of trails with awe-inspiring views, family friendly features and historical highlights. With so many choices, here are a few hidden gems that are off the beaten trail:
Cranberry Lake Preserve
1609 Old Orchard Street, North White Plains, NY 10604
A 190-acre nature preserve with three miles of trails, Cranberry Lake Preserve's diverse landscape includes a lily-pad-laden lake, cliffs and a man-made cave. The History Trail has a 19th century farmhouse and an early 20th century mining operation that supplied the stone to build the Kensico Dam. The preserve is also a safe haven for migratory birds, turtles, and dragonflies.
Kitchawan Preserve
712 Kitchawan Rd, Ossining, NY 10562
A leisurely 2.4 mile walk, the Kitchawan Preserve has 208 acres and includes open fields and woodlands that attract birds and butterflies in late spring. Hikers will find remnants of old stone walls that were built to separate crop fields from private properties a century ago. As a bonus, you can take a 6.5 mile trail from the Kitchawan Preserve that will bring you to the nearby Teatown Lake Reservation.

Granite Knolls Park


Stony Street, Mohegan Lake, NY 10547
Granite Knolls Park's 3.5-mile circuit loop is an easy stroll and is dog-friendly. The trail boasts a large glacier rock the size of a house known as the Giant Boulder. The area is the site for small-scale quarry operations, so there are plenty of interesting rock formations scattered throughout the trail.

Mianus River Gorge Preserve
167 Mianus River Rd., Bedford, NY
The 800-acre preserve features 5 miles of trails that are well-marked that parallel the Mianus River Gorge, and will take you through open woods with 350-year-old hemlocks that stand 100 feet tall. There's an abundance of old stone walls, an abandoned 19th century quarry, and the impressive, rushing Havemeyer Falls.
A few for more adventurous hikers…
Ward Pound Ridge Reservation
Reservation Rd, Pound Ridge, NY 10576
Once home to the legendary hermit "the Leatherman," with 35 miles of trails and 4,315-acres, Ward Pound Ridge Reservation is the county's largest park. There are numerous carriage road trails, hilly terrains and rustic woodlands dating back to an era when there were more than thirty farms within the park.

Westmoreland Sanctuary and Arthur W. Butler Memorial Sanctuary
260 Chestnut Ridge Rd, Mt Kisco, NY 10549
With eight miles on 640 acres, Westmoreland Sanctuary contains ponds, surging streams, cliffs, stone walls, and Cole's Kettle, a natural pond and wetland area formed by glaciers. Bechtel Lake is a highlight of the walk, where turtles and aquatic birds can be observed in their natural surroundings. The trails can be used to connect over the highway to the nearby Arthur W. Butler Memorial Sanctuary, a 363-acre park that offers 3.5 miles of challenging, well-maintained trails and a Hawk Watch viewing strand.

Whether you find yourself walking down a winding woodsy path with finding a quiet place to sit and reflect, hiking offers the perfect opportunity to get outside and get a workout – while still allowing you to adhere to social distancing. So dust off your hiking boots, grab a few bottles of water and go where the trails lead you.
Need a physician? Call 914-849-MyMD to find the right provider for your needs or visit our online physician directory.
Want to stay connected? Sign up for our e-newsletter.
Wear Jeans with a Purpose on Denim Day
Details

Written by

Joanne Wallenstein

Category: Health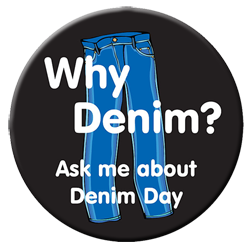 (This was submitted by Jay Genova of Scarsdale Family Counseling Service.) The Scarsdale Safe Coalition: Children, Teens and Families is again encouraging community members, elected officials, businesses and students to make an annual social statement with their fashion by wearing denim on April 27th. Denim Day is a as a visible means of raising awareness about the prevalence of sexual assault and protesting the misconceptions that surround sexual violence. Scarsdale Edgemont Family Counseling Service has already signed on to the campaign and encourages others to do the same.
Denim Day has become a symbol of protest against erroneous and destructive attitudes about sexual assault and stems from an infamous ruling by the Italian Supreme Court where a rape conviction was overturned because the justices felt that since the victim in the case was wearing tight jeans, she must have helped her rapist remove her jeans, thereby implying consent. The organization Peace Over Violence developed the Denim Day campaign in response to this case.
Everyone has a role in preventing sexual violence in our community. Changing beliefs which contribute to sexual assault begins first with believing survivors of sexual violence when they share their stories, but also by challenging cultural misconceptions and stereotypes. Sexual assault is never the victim's fault. Our actions, big and small, have a ripple effect on those we teach, guide, and influence.
Please consider "Wearing Jeans with a Purpose" on April 27th and encourage others to do the same. To learn more about Denim Day or other Safe Coalition initiatives, please contact Jay Genova, LCSW at Jgenova@sfcsinc.org.
Over 500 Runners Participate in 52nd Annual 15K and 4 Mile Runs
Details

Written by

Joanne Wallenstein

Category: Health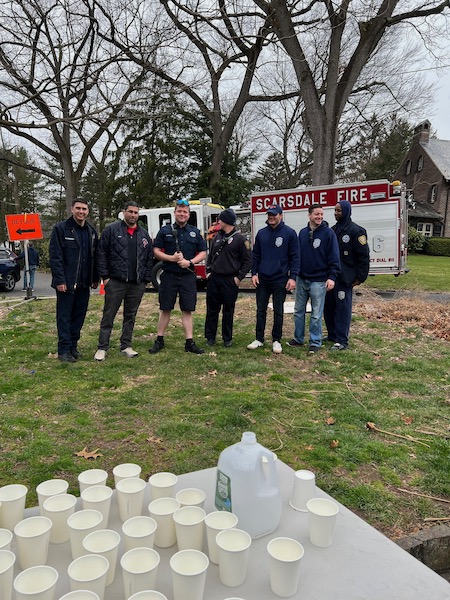 Scarsdale staffers handed out water to runners along the route.The rain held off on Sunday April 3 just long enough for almost everyone to complete Scarsdale's four mile and 15 K road race. The route extends around Fox Meadow and Greenacres and is popular with runners of all ages, from teens to those in their eighties.

This year there were 530 registrants, 181 for the 15K race and 342 for the four mile race with a few signing up to run the races on their own time and submit their scores virtually.
Managing the race is a big undertaking for the Village, with staff from the Parks and Recreation Department, Department of Public Works, Police Department, and Fire Department. They were assisted by 40 volunteers. Streets were closed off, route signage was posted and tables with were set up with water for the contestants.
More than 50 members of the Wind Runners participated in the race and about 15 people volunteered at the water station or took photographs on the road. Many members motivated their kids and friends' kids to come out to either race or volunteer in the event. Ten members of the group, Chen Zou and Shangyuan Luo, Yixin Li, Xiaojuan Hu, Adella Lin, Laibin Liu, Rita Pan, Hongwei Zhou, Joyce Liu and Joning Wang, were among the winners.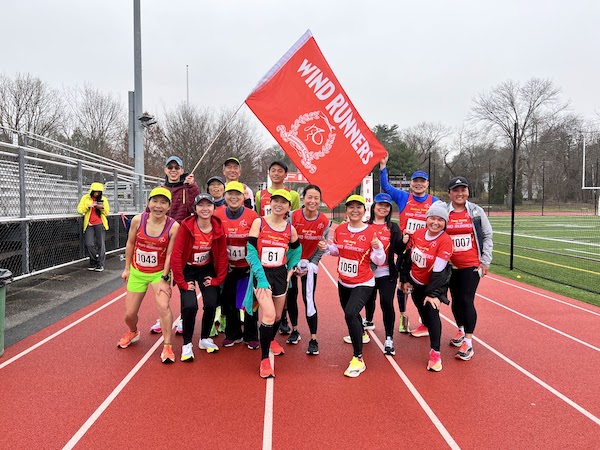 Wind Runners
Here's the list of the winners of both races in all groups:
4 Mile Race Winners
Top Female Christine Lee
Female to age 14
1- Jennifer Schwartz
2- Helen Gimbel
3-Joyce Liu
Female Ages 15 – 19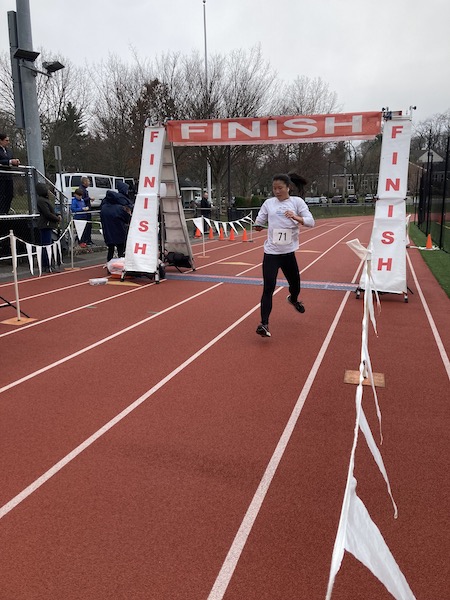 Christine Lee was the first woman to complete the 4 mile race.
1-Lizzie Hurshman
2-Natalyn Kapner
3-Sophia Yazdi
Female Ages 20-29
1- Carly Glickenhaus2- Sarah Garcia
3- Maya Cutforth
Female Ages 30-39
1 Leena Gyftopoulos
2- Lee Cohen
3-Alison Zwerling
Female Ages 40- 49
1-Julie Graham
2- Ilaria Fleischer
3 – Michole Eisenberg
Females Ages 50-59
1. Hongwei Zhou
2. Rita Pan
3. Djoeke Van Beest
Females Ages 60-69
1- Dorian Glickenhaus
2- Loretta Adamo
3- Jill Horowtiz
Top Male – Avi Portillo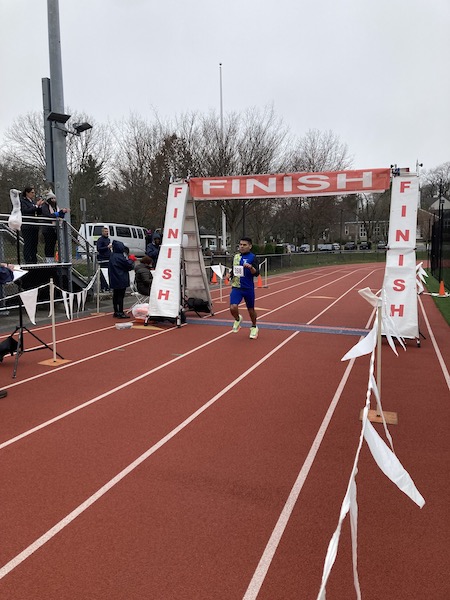 Avi Portillo was the first male finisher in the 4 mile race.
Males 14 and Under
1-Yuhan Cruz
2- Rishi Shadaksharappa
3- Benjamin Weiner
Males 15-19
1- Santiago Gomez
2- JOning Wang
3- Fairs Amin
Males 20-29
1-Bryam Morocho
2-Stefan Kim
3- Bruno Teixerira
Males 30-39
1-Kevin Hoty
2-Brian Metro
3-Timothy Bliss
Males 40-49
1- Carolos E Gomez
2-Christopher Hinder
3- Babk Ghatan
Males 50-59
1-Michael Racanello
2-Vivek Pabby
3-Glenn Dickstein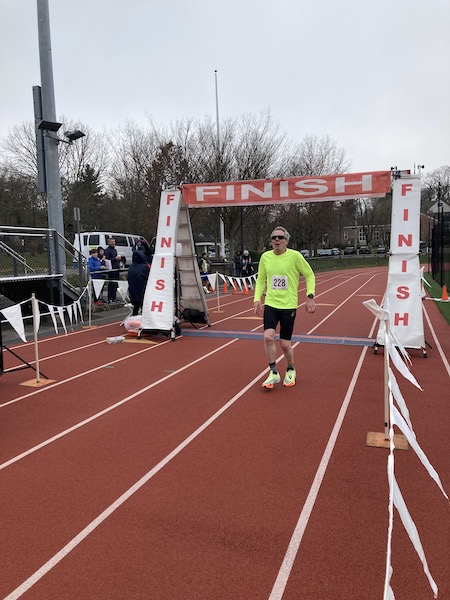 Paul Greenberg came in first in the 4 mile run for those age 60-69.
Males 60 -69
Paul Greenberg
2- Michael Blumstein
3- Jonathan York
Males 70-79
1-Ted Piekarski
2-Donald Sonnenborn
3-Steven Bernstein
Males 80-99
1-John Gibbons
2-Leonard Rich
15 K Race Winners
Female Overall Winner Chen Zou
Females Ages 1-29
1- Charlotte Hoskins
2- Yixin Li
3- Casey Steveko
Females Ages 30-39
1- Aliyah Frumin
2- Rebecca Berry
3- Maria Krentzman
Females Ages 40-49
1-Vanesss Chaladovsky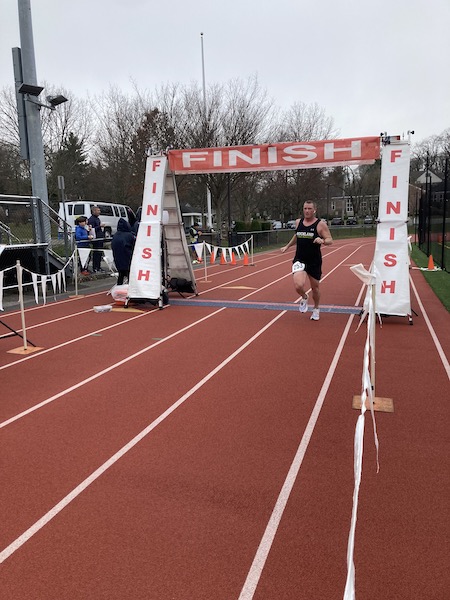 Kevin Hoyt fishined first of men ages 30-39.
2- Julia Mord
3- Xiaojuan Hu
Females Ages 50-59
1- Adella Lin
2- Christine Hees
3- Stephanie Mehta
Females Ages 60-69
Diane Calderon
Male Overall Winner – Corey Levin
Males 1-29
1-Adam Abramowitz
2 Timothy Barbella
3 Jan Breuer
Males 30-39
1- Lanie Van Heerden
2- Chris Cavanaugh
3- Allesandro Zori
Males 40-49
1-Robert Cruz
2-Shangyuan Luo
3-Darrell Moye
Males 50-59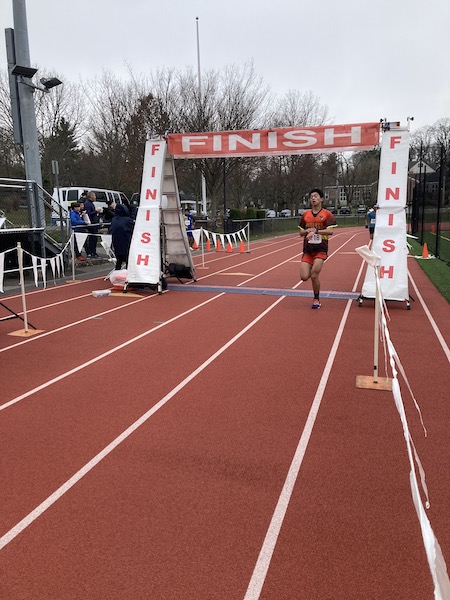 Yuhan Cruz first place 4 mile race 14 and under.
1 Raymond Russell
2- Laibin Liu
3- Rodney Cutler
Males 60-69
1-David Furnari
2- Tom Dube
3- Acho Nwana
Male 70-99
1- Glen Kirchoff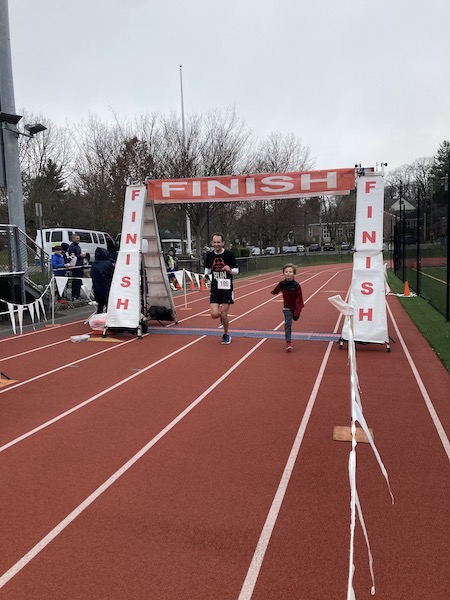 Brian Metro came in second for males ages 30-39 in the 4 mile race.
Stephanie Oricchio finished fifth for female runners ages 20-29 in the 4 mile race.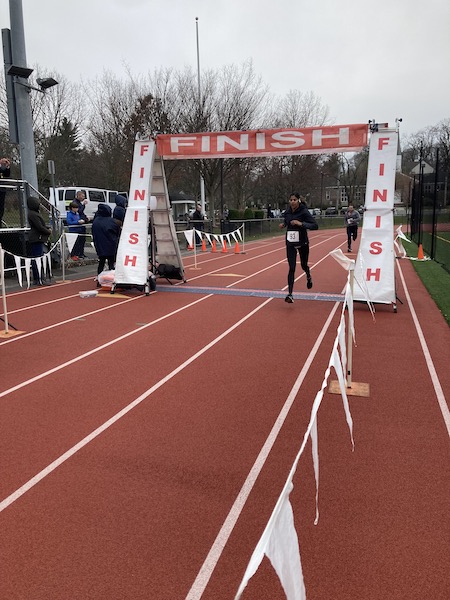 Leena Gyftopolous, first female in 4 mile race, ages 30-39.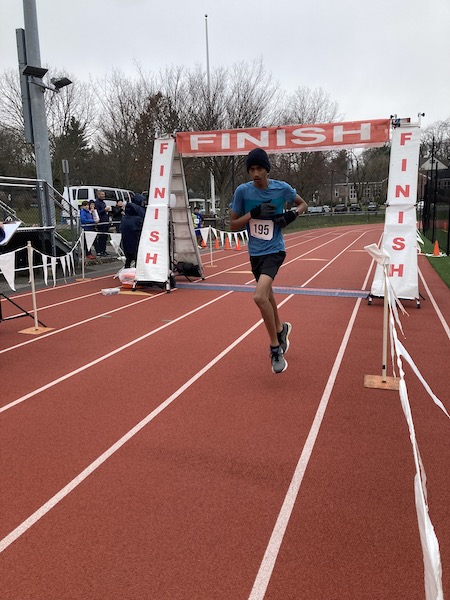 Rishi Shadaksharappa was second for males 14 and under in the 4 mile race.
Avoiding the Common Cold – And What to Do If You Catch It
Details

Written by

Dr. Paula Amendola-Sekinski

Category: Health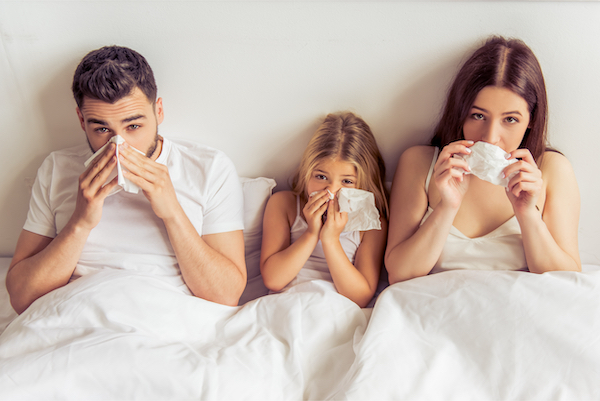 A cure for the common cold is possibly – finally! – on the horizon. Here's what you can do to fight it in the meantime.

We've all heard the age-old complaint: "If they can put a man on the moon, why can't they find a cure for the common cold?"
The answer is: They just might.
Researchers today are working to develop a "pan-coronavirus" vaccine, which would offer protection against the various strains of not only the coronavirus that causes COVID-19, but also against some versions of the common cold. There have been over 200 virus strains found to play a role in causing the cold, with coronaviruses, rhinoviruses, adenoviruses and enteroviruses among the most common.
This is certainly good news, though your family doctor won't be getting doses of such a vaccine soon.

"I don't want anyone to think that pan-coronavirus vaccines are literally around the corner in a month or two," Dr. Anthony Fauci, director of the National Institute of Allergy and Infectious Diseases, said during a January 26 briefing at the White House. "It's going to take years to develop in an incremental fashion." He added, however, that "Some of these are already in Phase 1 clinical trials."

In the meantime, people will keep getting colds. So what can you do to avoid being one of them? Basically everything you're doing to avoid COVID!

Those measures include staying home if you're sick; getting plenty of rest; staying hydrated; washing your hands frequently; keeping your hands away from your mouth; and maintaining a healthy diet.

I'm often asked if taking dose after dose of vitamins is a good idea. With the exception of Vitamin D, which can boost your immune system, the answer is, "No." There is no research that shows taking extra vitamins will prevent catching colds.

But low levels of Vitamin D can make your symptoms worse. If you are not getting enough Vitamin D, I recommend taking upwards of 1,000 mg a day.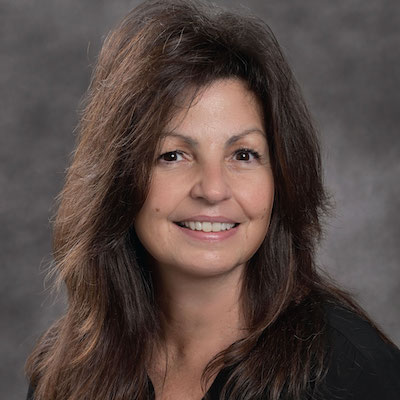 Dr. Paula Amendola Sekinski Sometimes, even by following the above steps, a cold can linger. If you are still running a fever after 72 to 96 hours, or if you feel anything unusual in your chest, you should immediately seek help from your physician. And while a cold-related cough can last for up to six weeks, if it persists beyond two weeks, I also recommend seeing your doctor.

Meanwhile, let's all keep hoping for that pan-coronavirus vaccine – something that would prove to be a real game-changer in more ways than one.

Dr. Paula Amendola-Sekinski specializes in family medicine and primary care, including routine examinations, immunizations and management of chronic diseases. To make an appointment, call 914-849-7180.
Medical Discoveries are Offering Hope Against the Third Leading Cause of Cancer-related Death
Details

Written by

Joanne Wallenstein

Category: Health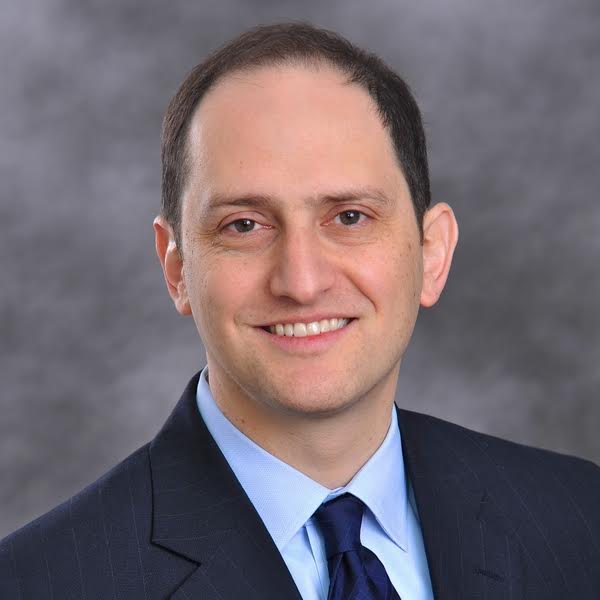 Patients often ask me, "What are the newest treatments in colorectal cancer?" Happily, I can respond with encouraging news. Recent discoveries are promising to improve the outcomes of those at risk for and currently battling this disease. This is especially heartening as colorectal cancer is no longer a disease exclusive to our older population; it is now on the rise in younger people as well.
As the only hospital in the New York City metropolitan area to be accredited by the National Accreditation Program for Rectal Cancer, White Plains Hospital is committed to ensuring our patients with colorectal cancer receive the highest level of advanced care using evidence-based medicine and strategies, such as the following exciting developments:
Earlier Detection
Diagnosing colorectal cancer as early as possible is the key to better outcomes and longer life. The lowering of the recommended age for colorectal screening to age 45 (from 50) will catch thousands more cases at earlier stages, allowing for more simple and successful treatment.
In addition, the use of "circulating tumor DNA" is showing promise as a novel means of finding colorectal cancer earlier than previously possible. This up-and-coming technology identifies and measures microscopic fragments of tumor DNA from the blood and will help physicians get a step ahead of the disease.
More Precise Treatment
A new trend in colorectal cancer treatment is the development of "precision cancer medicines." Not only are they easier to administer, these agents work better than chemotherapy by targeting specific molecular features (such as HER2, BRAF, and MSI). About 25% of people with advanced colorectal cancer have appropriate genetic targets for precision medicine or immunotherapy.
Shorter Chemo

When chemotherapy is the best option, the good news is that medical advances are making the processes easier and shorter for many patients dealing with stage 3 colon cancer. Recent data from a large international study has suggested shortening the current chemotherapy duration from six months to three months. In addition, the three-month regimen uses a chemo pill instead of an infusion pump, improving quality of life without sacrificing the benefits.
Despite all these exciting developments, it's important to remember that prevention is still priority number one. Eat well, get exercise, and follow guidelines for regular screening via colonoscopy. If you are 45 or older, or have a family history of cancer, schedule an appointment with your primary care physician to discuss your risks and a screening plan.

Dr. Joshua Raff is a medical oncologist and Director of the Digestive Cancer Program at White Plains Hospital, as well as the Leader of the Hospital's GI Cancer Program Conference. To make an appointment, call 914-849-7600.