Scarsdale Golf Club Member Guest Tournament: Fun on the Court for All
Details

Written by

Joanne Wallenstein

Hits: 1425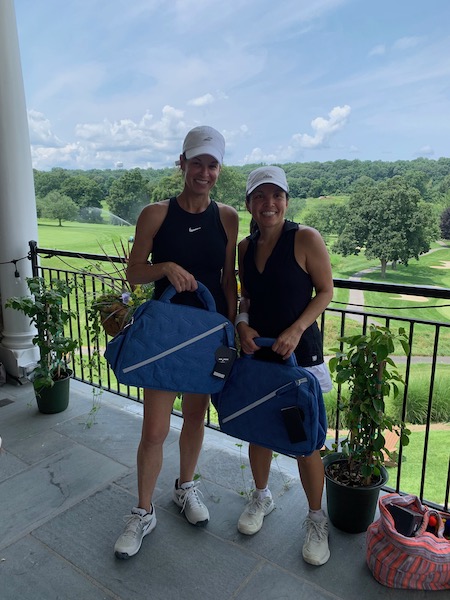 Jill Fischer and Jennifer LoveScarsdale Golf Club held their Ladies Member Guest Tennis Tournament under sunny skies on Thursday July 22, 2021.
A total of 12 teams of members and guests competed, and fun was had by all.
The six rounds of six-game matches were followed by a final match among the high scoring teams.
Playing for the top spot were the team of Anne Lyons and Nanette Koryn, both captains of their tennis teams, against Jennifer Love and Jill Fischer.
Though Lyons and Koryn won "best costume," for their leopard tennis outfits, Jennifer Love and Jill Fischer came out the winners on the court, with a score of 8-5.
There were raffle prizes, water bottles and great gifts for the winners.
Congrats to all the players and kudos to tennis pro Matej Stakne and Shingy Nyagura for a wonderful tournament.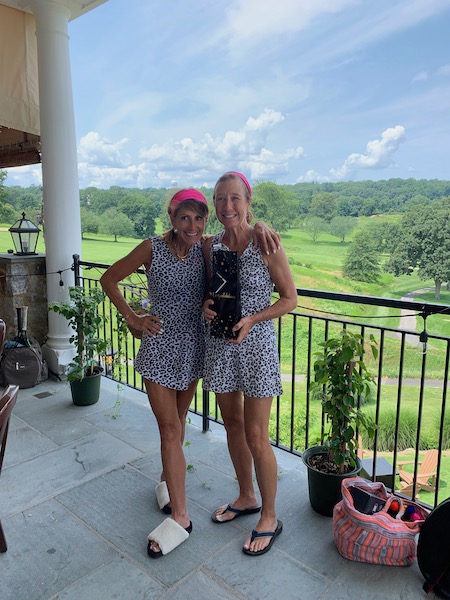 Anne Lyons and Nanette Koryn
Crossway Field Renamed for Rippy Philipps
Details

Written by

Joanne Wallenstein

Hits: 1617
After an outpouring of public support, earlier this year, Scarsdale Village Trustees approved a resolution to rename Crossway Fields as Rippy Philipps Field.
The designation honors Rippy who has been a coach, mentor and friends to hundreds of Scarsdale students and their families.
The new signage was unveiled on July 13, when Rippy was joined by John McCann, Mayor Jane Veron, Former Mayor Marc Samwick, brother Michael Philipps and his dad Peter Philipps, to mark this special day.
Stop by Crossway to see the new sign!
Hats off to Rippy.

The resolution passed by the Scarsdale Board of Trustees read as follows:
The resolution reads as follows:
...Longtime Scarsdale resident Richard "Rippy" Philipps has been deeply involved in Scarsdale youth athletics for nearly three decades; and
...Mr. Philipps currently serves as the President of the Scarsdale Raiders Football, is a member of the Westchester Youth Football League Board, and previously served as an Executive Board member of the Scarsdale Youth Football League, having committed countless hours over the past 26 years to helping Scarsdale youth enjoy the game of football, while having also encouraged development of valuable life skills, including discipline and collaboration within a team framework; and
...Richard "Rippy" Philipps has not only committed his life to serving Scarsdale youth through his demonstrated leadership and commitment to supporting their recreational interests and enhancing their personal growth, as reflected in the attached bio, but his mentorship guides and supports our youth well after their last down on the field, as they continue on with their life pursuits; and
...as a testament to his positive impact and lasting influence, more than 100 Scarsdale residents, including former football players, have recently written individually to the Village Board of Trustees requesting that the football field at the Crossway Athletic Complex (Crossway Football Field) on Mamaroneck Road be renamed in honor of Richard "Rippy" Philipps; and
...citing the "passion, dedication, love and the tireless and tremendous amounts of time Rippy has dedicated to the youth football program," the transformative effect Mr. Philipps has had upon Scarsdale's youth football players, and observing that Rippy is a "local institution, well respected and loved in the community," the Advisory Council on Parks and Recreation voted unanimously to request that the Village Board consider renaming the Crossway Football Field in honor of Richard "Rippy" Philipps, a request supported by staff; now, therefore, be it
...that the football field at the Crossway Athletic Complex shall now be officially known as the Richard "Rippy" Philipps Field at Crossway, an honor held in the highest regard by the Village Board; and be it further
...that the Village Board extends its heartfelt thanks and gratitude to Richard "Rippy" Philipps for his exemplary commitment and selfless dedication to advancing the physical fitness and positive maturation of Scarsdale's youth through athletics.
(Photo Credit: Sydney Piccoli)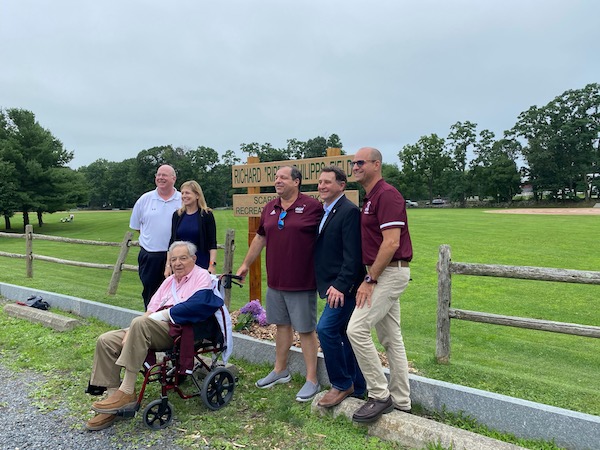 New Law Passed to Prevent Those at Risk from Purchasing Guns
Details

Written by

Joanne Wallenstein

Hits: 1994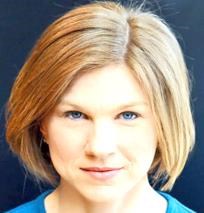 Treva Foss ThomsNew legislation signed this week in the NYS Legislature seeks to prevent a tragedy like the one that befell a Bronxville family in January 2020. In late 2019, wife, mother of three, music professor and marathoner, Treva Foss Thoms, voluntarily checked herself into a mental health facility. She was 46 years old and suffered from depression. After being discharged in early January 2020, she purchased a gun and committed suicide. Treva's husband Dr. Jason Thoms contacted County Legislator Ruth Walter, unable to understand why his wife was able to purchase a firearm right after she got out of the hospital.
According to her obituary, Treva was "an incredible friend, wife, sister, mother, and mentor. Treva loved her family and friends deeply. She was passionate about her children and was filled with hope for them to the very end. She was a generous, kind, open, and genuine person."
"Treva had two degrees in Music from St. Olaf College, and the University of Arkansas, Fayetteville. She was an excellent Professor of Music and Voice who cared deeply for her students and especially helped her voice students find inner strength, stage presence, and confidence for singing and life."
"She lived to sing, and anyone who heard her voice was struck by its beauty and her deep purpose-filled music-making. The two highlights of her musical career were her CD Come Sunday and her performance at Carnegie Hall in June 2017. She was particularly proud of the fact that she was a Marathon Maniac, having run over 25 marathons, including 5 in one month!"
The new law requires mental health facilities to provide information on how to seek extreme risk protection orders for patients upon their discharge or conditional release.
"New York's Red Flag Law was an important step forward by allowing courts to order the temporary seizure of firearms from people believed to pose a danger to themselves or others," said Amy Paulin, who sponsored the bill in the NYS Assembly. "This bill furthers that law and provides that prior to a patient's discharge or conditional release from a mental health facility, they and their representative automatically receive materials informing them of New York's Red Flag Law. It's essential that patients and their families are made aware of the options available to ensure the safety of others and loved ones."
Senator Peter Harckham, the sponsor in the NYS Senate said, "Providing information on an extreme risk protection order when a patient with a mental health diagnosis is released from a care facility may save countless lives in the years to come. This is a common-sense safeguard, and it may give patients, family members and authorized representatives of the patient deserved peace of mind. In certain circumstances invoking the Red Flag Law is a step that should not be overlooked."

Enacted two years ago in New York State, the Red Flag Law, also known as the extreme risk protection order law, prevents individuals who show signs of being a threat to themselves or others from purchasing or possessing any kind of firearm. This law was put into effect with the hope of preventing mass shootings, domestic incidents, suicides and other tragedies, all of which continue to afflict our country.

In the case of the Thoms family, the victim's family had no previous knowledge of the Red Flag Law. Her husband, Dr. Jason Thoms, said, "I assumed that there was no way that my wife, given that she had just been released from a mental services facility where she resided for several months, would have the ability to purchase a gun." Thoms asserted, "If I had known about the existence of the Red Flag Law and the ability to obtain an extreme risk protection order, I would have secured one for my wife, and she might still be here with us today."

Under this legislation the patient and their representative will automatically receive materials informing them of the Red Flag Law. Statistics show that firearm suicides account for more than half of all suicide deaths in the United States.
"Providing such notice will prevent future tragedies and ensure that patients and their families are made aware of the options that are available if they have concerns about the safety of their loved ones," said Paulin. "Guns must be kept away from those who are a threat to themselves or others."
Death Investigation At Kensico Dam Park In Valhalla
Details

Written by

Joanne Wallenstein

Hits: 1747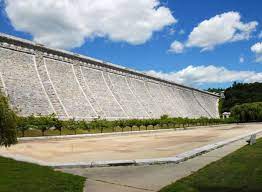 On June 18 Westchester County Police announced that they are investigating the death of a man who jumped from the Kensico Dam in Valhalla.

The deceased, a man in his late 50s, was found in the northeast corner of the plaza at Kensico Dam Park in the morning. The plaza area is adjacent to the base of the dam. EMS responded and pronounced the man dead at the scene.

His identity is being withheld pending notification to his family.

The plaza area remained closed for several hours as the investigation was conducted. Westchester County Police were assisted by the New York City Department of Environmental Protection Police Department. The dam is owned by DEP and the park property is owned by Westchester County.
Mattioli and Douglass to Head the Scarsdale Forum
Details

Written by

Joanne Wallenstein

Hits: 1165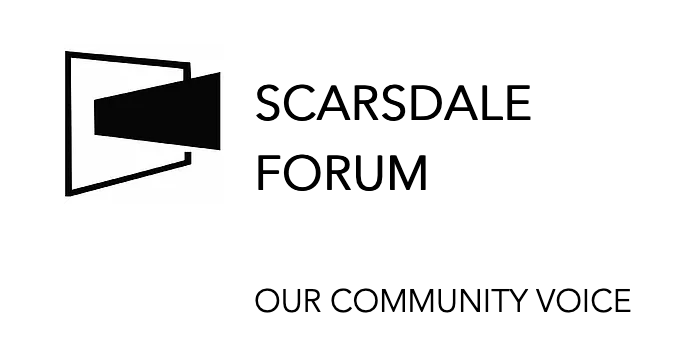 The Scarsdale Forum announced that members voted to elect Susan Douglass as Vice President at its Annual Membership Meeting. Douglass will serve alongside Eli Mattioli, the Forum's new President. Forum members also re-elected Matthew Martin as Treasurer, re-elected Alexandra Tagami Vargo as Secretary, and elected Venu Angara, Sylvia Dundon, and Elaine Weir as Directors-at-Large. Outgoing President Madelaine Eppenstein will continue as Immediate Past President.
According to Douglass: "I am honored to take on this leadership role for an organization that is so important to the vitality and success of our village – a project in which I am deeply invested. I am excited to work with Eli Mattioli as President; he is inspirational in his dedication to the Forum and to our community. We hope that this will be the beginning of a period of rapid growth for the Forum, furthering our efforts to engage a large cross-section of Scarsdale in studying, discussing and then implementing ideas and projects that will benefit our village."
According to Mattioli: "It is a profound honor for me to be entrusted with the stewardship of this historically significant organization in the civic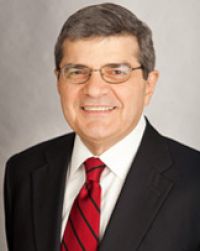 Eli Mattioli affairs of Scarsdale Village. I am especially privileged to do so with Vice President Susan Douglass, who has chaired the Forum's Downtown Revitalization Committee and led many significant Scarsdale Forum projects and initiatives. I look forward with equal enthusiasm to working with our returning Secretary Alexandra Tagami Vargo, Treasurer Matthew Martin, our new and returning Directors and Directors-at-Large, and all our members during the coming year."

Eli Mattioli and his wife are 40-year residents of the Edgewood neighborhood of Scarsdale, and their son, a professor at Indiana University Maurer School of Law, attended the Scarsdale schools. Eli most recently served as Vice President of the Forum, as a member of its Board of Directors and Executive Committee, and as Chair of its Electoral Policy Committee. He served multiple terms on the Scarsdale Citizens Nominating Committee, was both a member and Chair of the Procedure Committee which administers the nonpartisan election system in Scarsdale, served on the Ethics Committee of the Scarsdale Village Board of Trustees, chaired the Membership Committee of the Town & Village Civic Club, was a member of its Education Committee, and was both a former member and Chair of the Hoff-Barthelson Music School's Board of Trustees. Eli practiced law for 43 years specializing in commercial litigation and arbitration, and was a partner in Manatt Phelps & Phillips LLP, K & L Gates LLP, and other leading national and international law firms. In addition, he has served for many years as an independent arbitrator of domestic and international commercial, real estate, and construction disputes.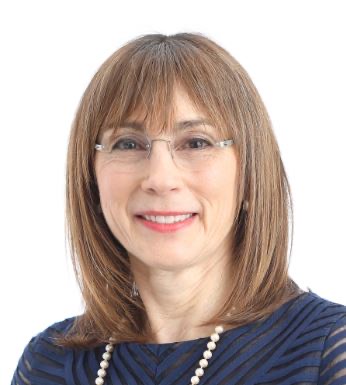 Susan DouglassSusan Douglass is a 32-year resident of the Fox Meadow neighborhood in Scarsdale. She and her husband Scott raised two sons, who now live with their families in the region. She has served on the Forum Board of Directors since 2009, and as Secretary from 2011-2018. In 2016 she was instrumental in the creation of the Forum's Downtown Revitalization Committee and continues to serve as its Chair. Outside the Forum, she serves on the Citizens Nominating Committee, and as a member of the Scarsdale Village Board's Senior Advisory Council. Susan recently retired from her New York City law practice where she specialized in trademark and copyright law. She now teaches yoga daily, and volunteers at White Plains Hospital in the Pet Therapy program and at the Pace Women's Justice Center. She recently completed writing a novel that she hopes to get published.
Added Mattioli, "I look forward to collaborating with Forum members who are committed to its mission of providing a platform for meaningful community dialogue about municipal, school and related civic affairs. As we transition from the Covid-19 era to the reopening of our society, I encourage residents to join the Forum and avail themselves of the many opportunities that Forum membership affords residents to make a difference in the civic life of our wonderful community."

Scarsdale Forum
The Scarsdale Forum is a 501(c)(3) charitable organization dedicated to community education through discussion and analysis of issues relevant to Scarsdale residents. Since 1904, the Forum has contributed meaningfully to Village affairs through its written reports, public speaker events, committee discussions, and initiative follow up. Membership is available to all Scarsdale and Mamaroneck Strip residents regardless of citizenship status.