Local Positive Cases Going Up: What You Should Know
Details

Written by

Joanne Wallenstein

Hits: 3308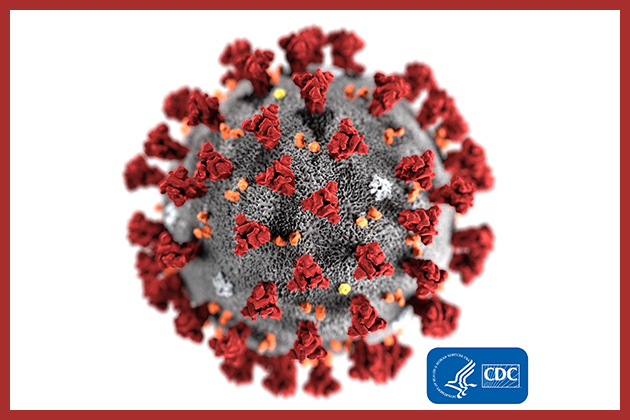 The Coronavirus is hanging in for longer than many had anticipated. The count of those infected continues to rise and the Village and the County are working to help as many as possible.
According to an April 1 note from Scarsdale Mayor Marc Samwick the County Department of Health now reports 93 confirmed COVID cases in Scarsdale. That's a big jump from our last report of 59 cases as of March 30.
Samwick also conveyed the following update from Governor Cuomo:
The isolation protocol has been updated such that people infected with COVID-19 may end isolation if they meet ALL three of the following criteria:

-It has been 7 days since first experiencing symptoms;

-The patient has had no fever for at least 72 hours without taking fever-reducing medication, such as Tylenol; AND

-Any shortness of breath, coughing and difficulty breathing has improved.
Samwick notes that "Non-essential construction has been halted." We walked by the Greenacres Elementary School which is on a tight construction timeline for completion by the opening of school in September and no work is going on. What will that do to the schedule?
Read more from the Mayor here:
Westchester County Center Under Construction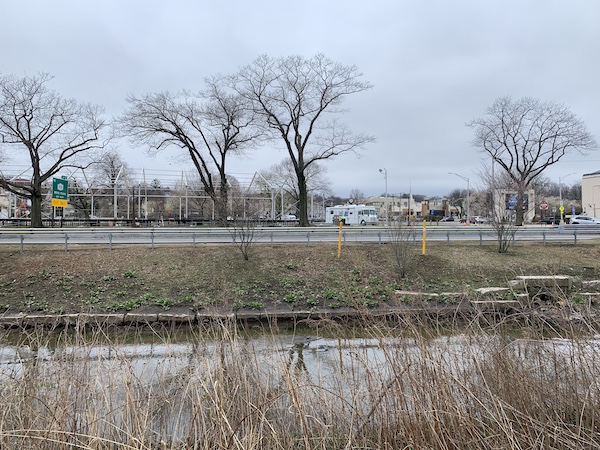 As previously noted, the Westchester County Center is under construction to be used as a hospital for non-COVID-19 patients. The interior and the west parking lot will be set up to accommodate approximately 100 patients.
See the photo above of the work going on at the County Center to convert it to a hospital.

Also note the following:
Pick-up After Yourself and Your Dogs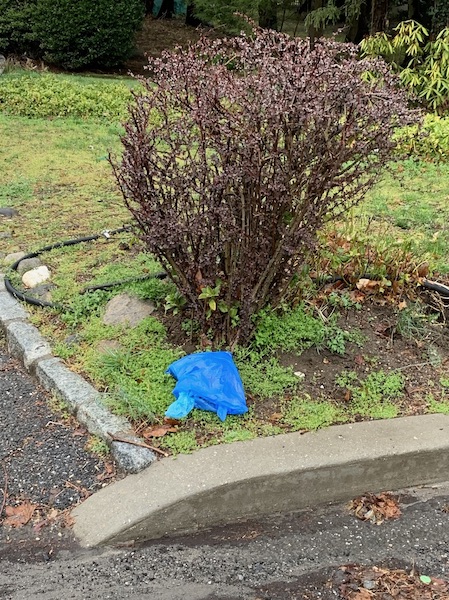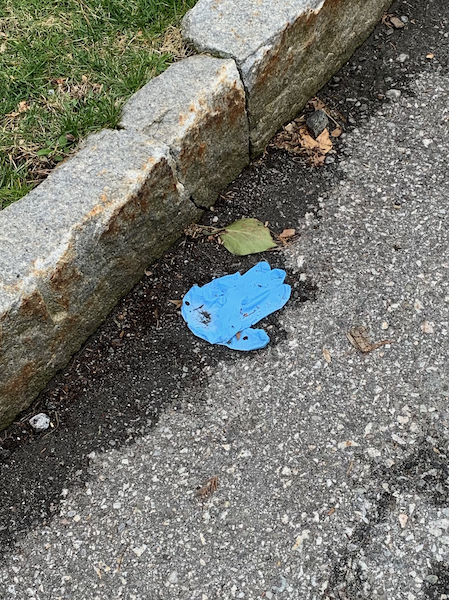 With spring in the air, daffodils, crocuses, cherry trees and magnolias are almost in bloom. Many of us are out walking – because what else can we do! Enjoy the flora and greet your neighbors – from six feet away. If you have a dog, be sure to pick up the poop –- we've seen too many bags littering our streets. In addition there are lots of plastic gloves left on the ground. Our Public Works Department is straining to maintain services and it's up to you to help. Please don't litter!

Pay Your Housekeeper and Nanny
Another reader asked us to remind residents to pay their nannies and housekeepers, even if they cannot let them into the house during the virus. He referenced several articles from the New York Times that note that since many of these workers are undocumented they cannot collect unemployment or benefit from a government bailout. They do not have paid sick leave and rely on you to keep them afloat.
Express Gratitude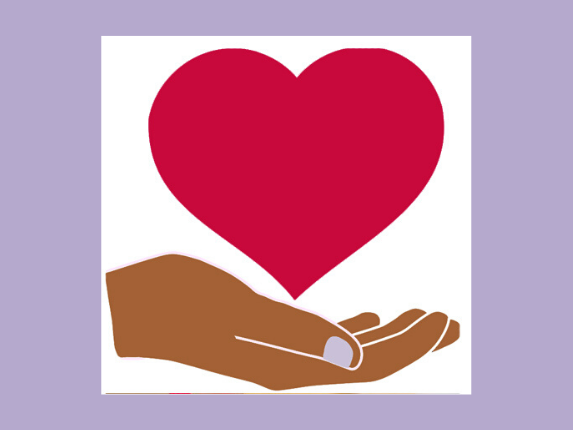 (From Cynthia Samwick)
During this crisis, we are reminded of what truly matters in our lives - our health and safety and each other! We are blessed to live in such a special place as Scarsdale with our endless commitment to taking care of one another.
It is important to take the opportunity to thank those working tirelessly to ensure our safety and the wellbeing of our community. Anything from an email, handwritten note, or baked goods delivery shows our appreciation for their dedication and may even put a smile on their face during this period of immense stress.
Scarsdale Volunteer Ambulance Corp
President - David Raizen
info@scarsdalevac.com
5 Weaver Street
Police Chief Andrew Matturro
police@scarsdale.com
50 Tompkins Road
Fire Chief James Seymour
fire@scarsdale.com
50 Tompkins Road
Superintendent of Public Works
Jeff Coleman
publicworks@scarsdale.com
110 Secor Road
COVID Update March 31: Count Increases in Scarsdale, County Center Under Construction
Details

Written by

Joanne Wallenstein

Hits: 4479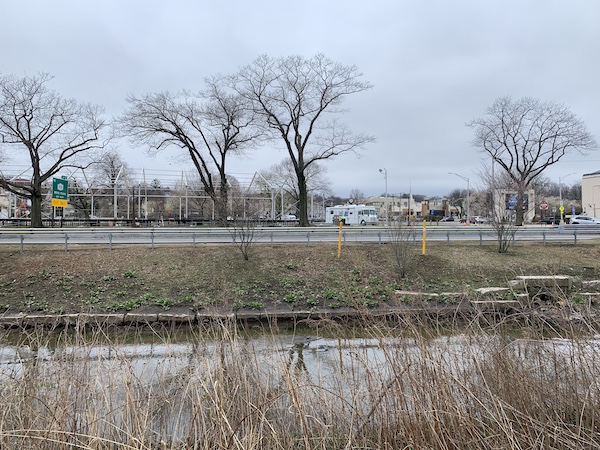 Work is underway at the Westchester County Center to convert it to a hospital to treat non-COVID-19 patients.County Executive George Latimer provided some local updates on the COVID-19 outbreak in Westchester in a press briefing on March 30.
Here are the most recent numbers according to Latimer:
-Westchester Cases: 9,326
-Westchester Tested: 34,108
-Total Hospitalizations (Cumulative): 378
-Total Hospitalized Currently in Westchester: 211
-Deaths: 19
The count in Scarsdale continues to climb as well. Latimer reported 59 positives as compared to 35 cases reported on March 23. Since that time the Scarsdale Medical Group has begun testing, so perhaps the higher count is due to the improved availability of testing.
Latimer also reported that the Westchester County Center is under construction to be used as a hospital for non-COVID-19 patients. The interior and the west parking lot will be set up to accommodate approximately 100 patients.
Above find a photo of the work going on at the County Center.
Here are the counts by municipality:
Ardsley 19
Bedford 28
Briarcliff Manor 14
Bronxville 20
Buchanan 4
Cortlandt 85
Croton-on-Hudson 16
Dobbs Ferry 42
Eastchester 70
Elmsford 13
Greenburgh 130
Harrison 52
Hastings-on-Hudson 19
Irvington 14
Larchmont 16
Lewisboro 16
Mamaroneck Town 31
Mamaroneck Village 30
Mount Kisco 50
Mount Pleasant 70
Mount Vernon 224
New Castle 35
New Rochelle 346
North Castle 27
North Salem 4
Ossining Town 18
Ossining Village 132
Peekskill 63
Pelham 22
Pelham Manor 21
Pleasantville 27
Port Chester 109
Pound Ridge 3
Rye Brook 31
Rye City 32
Scarsdale 59
Sleepy Hollow 34
Somers 24
Tarrytown 35
Tuckahoe 17
White Plains 154
Yonkers 508
Yorktown 89
The Future of Lawn Watering Is Here - Smart Sprinkler Controllers
Details

Written by

Joanne Wallenstein

Hits: 1012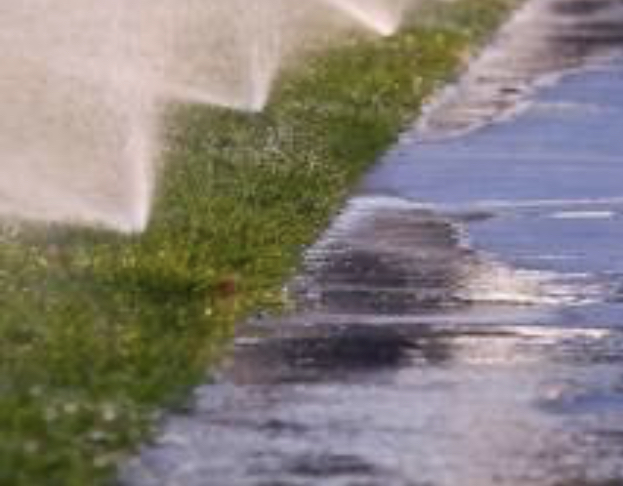 Have you ever seen a sprinkler watering a lawn while it's raining or right after a downpour and thought "what a waste of water"? This would not happen if the homeowner had installed a "smart" irrigation controller.

Unlike traditional irrigation controllers that operate on a preset programmed schedule and timers, "smart" irrigation controllers monitor weather, soil conditions, evaporation and plant water use to automatically adjust the watering schedule to actual conditions of the site. Using a WiFi connection, the smart controller accesses weather data from the internet to determine watering schedules. For example, if rain is forecast for the afternoon, the smart controller would automatically adjust your watering schedule.
Smart controllers replace the existing programmable timer on your sprinkler system to open and shut the water valves. Instead of following a set schedule, the sprinkler follows the weather forecast. Once these systems are installed and programmed correctly, they usually require little additional monitoring and will irrigate the landscape at peak efficiency at appropriate times. And, you can control the system from your phone. They are readily available, easy to install and cost between $100 and $300.
Scarsdale resident Seema Jaggi installed a smart controller last summer. "The smart sprinkler was easy to install and it's been easy to maintain. If I need to make any adjustments, I can use my phone instead of the irrigation panel in my basement. I also like that the system provides a watering history." Scarsdale resident David Fenigstein says he loves the fact that he's using as little water as possible to maintain his lawn and shrubs, "It was easy to install the smart controller which automates much of the difficult part of setting up the watering schedule for each zone. I can oversee all the controls through an app on my phone making it convenient and simple to monitor usage. Then once it's programmed it operates on its own so I don't have to think about it."
Smart irrigation controllers simplify lawn and garden care, and reduce water consumption and your water bill. For more information about smart controllers, please contact the Scarsdale Conservation Advisory Council.

There is a permit requirement for lawn irrigation connections to the Village's water system and rain sensors are also required for lawn irrigation systems. For more information please click here.
By Adie Shore, Scarsdale Conservation Advisory Council Member
Innovation in the Face of Adversity
Details

Written by

Joanne Wallenstein

Hits: 2797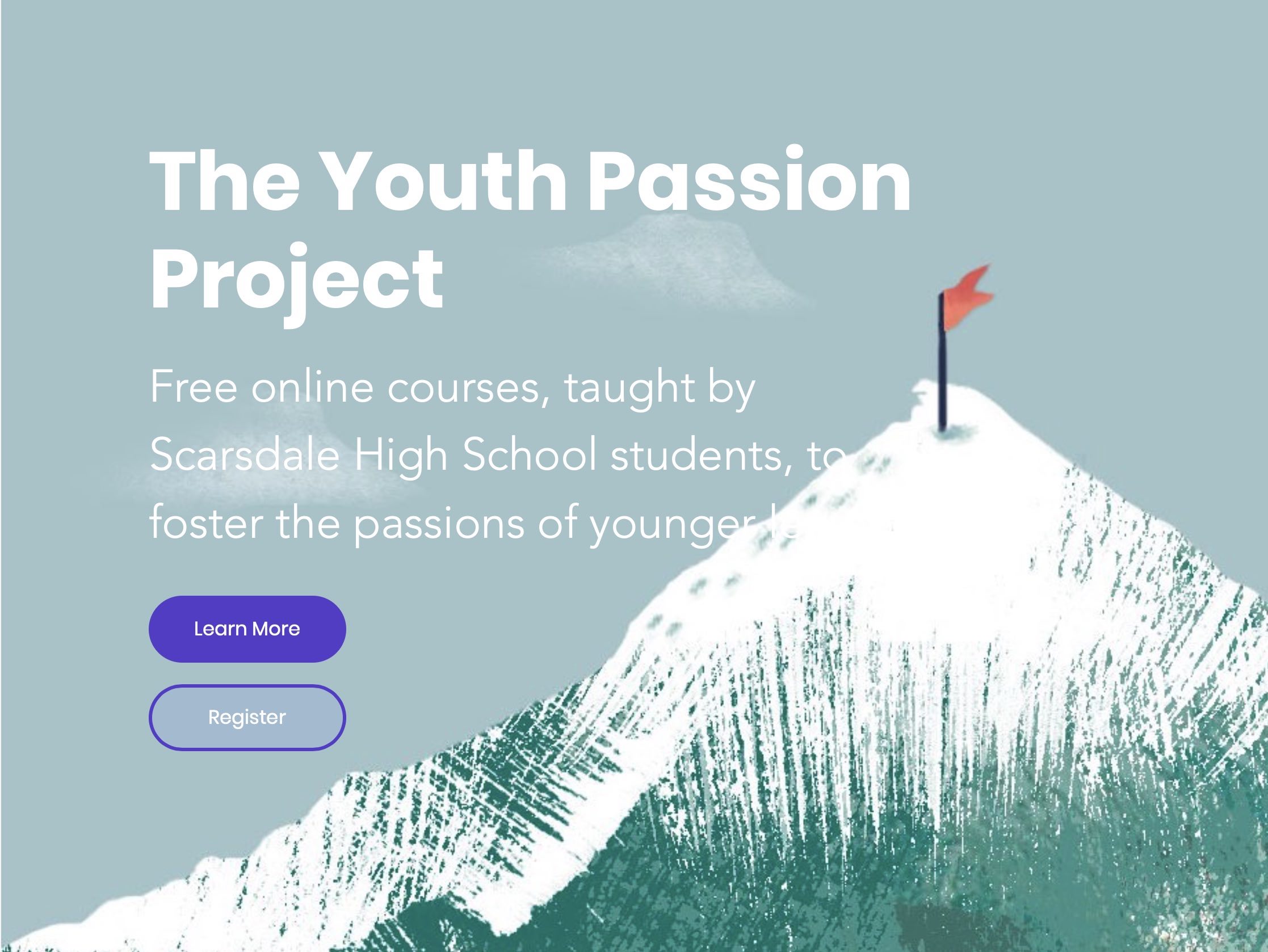 When the school district was forced to close suddenly earlier this month, Zachary Siegel, a junior at Scarsdale High School, saw more than a chance for some time off. Realizing that students would have time on their hands – and that he and his classmates had some vital skills to share, he decided to harness his coding skills, his high schools friends talents and Zoom online conferencing to found an e-learrning program. The program sets up Scarsdale High School students with middle school students to teach online courses in these uncertain times.
Dubbed "The Youth Passion Project" (YPP) the program gives high schoolers the opportunity to teach middle schoolers about their common interests by offering a wide variety of free courses in STEM, Humanities, and the Creative Arts, from Introduction to Java Programming to Moviemaking. YPP allows students to share passions with other students, but also to empower them to explore their interests in a way that they otherwise would not be able to given the unfortunate circumstances.
YPP has developed the courses so the curriculum is adaptable. Courses are free and will be available on ZOOM. Each instructor has developed their own curriculum. YPP is not affiliated or involved with the district, although Siegel has spoken to some teachers about the idea and they are all supportive.
Students will continue learning more until they are unable to offer the course (which would likely be once schools reopen again.) Siegel is considering the possibility of extending it once schools reopen, but that would likely be logistically more difficult.
How did he launch this impressive program and website so quickly? Siegel said, "Since we had limited time and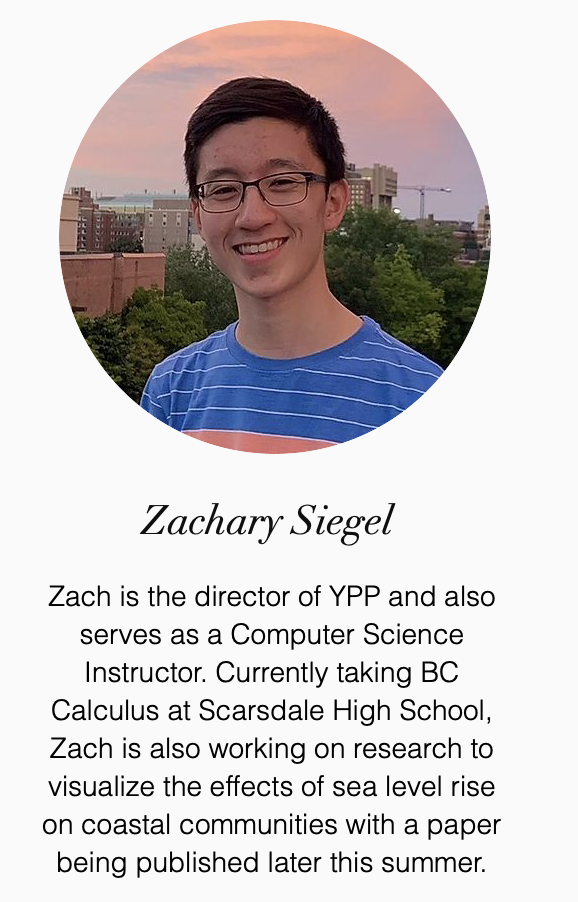 wanted to launch quickly, we built the website on Wix. I learned to code in first grade largely independently. I saw my dad coding as a part of his job and wanted to learn how, so he introduced me to Scratch and I explored and learned on my own from there. From Scratch I moved to Java once I got to Middle school. Now I have experience with more languages like Python too."
Have your middle school students sign up for courses by March 25. It's free and offers a productive way to spend time while at home.
See their website here and follow them on Facebook here.
Debate Erupts Over Presentation On Coronavirus and the Upcoming Election at Village Hall
Details

Written by

Laura Halligan

Hits: 3025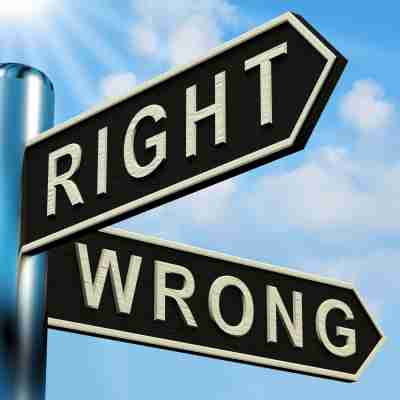 As you may know by now, the Village Board Meeting on Tuesday March 10 followed the controversial COVID-19 presentation by Dr. Harish Moorjani that was derided by residents as insensitive at best and racist at worst.
Needless to say, quite a few people came out two hours later to discredit Moorjani's statements about Chinese culture, customs, and government. And all were met with compassion and reassurance that Scarsdale embraces the Chinese community.
However, the upset wasn't limited to the doctor's comments; it extended to Scarsdale's contested election, and the Scarsdale Citizens' Nonpartisan Party (SCNP) and the Voters Choice Party (VCP). The public comment sessions highlighted rising tensions among members of the opposing parties; specific quotes are included in a separate report.
First, the news…
After apologizing for Moorjani's presentation and being applauded by those in attendance, Mayor Marc Samwick moved on to other matters, namely, the village's preparedness for COVID-19. "I want to be very clear that, from the information we currently have, the overwhelming majority of our population is not at risk, and the spread of fear and misinformation will only be detrimental to our neighbors," he said. Samwick advised the public to rely on health care providers, official sources such as village government, and the county and state departments of health, and the CDC for accurate information.
New York State currently has reported over 200 cases of COVID-19, with over 120 in Westchester County.
No positive cases among Scarsdale residents have been reported yet. Acknowledging that the situation may change, Samwick said. "I encourage all residents to pull together as we always do in trying times. I already have had residents reach out to me to see how they can help their neighbors with food and other deliveries, and offering other forms of assistance," he reported. "One of the best things about Scarsdale is the caring and giving community that we share."
Going forward, to ensure timely distribution of COVID-19 community updates and improve communications, the Village of Scarsdale has "gone social" by launching a Twitter account -- @ScarsdaleGov. Twitter users should follow the account for breaking official municipal news and information about #Scarsdale. Residents who don't have/don't wish to have Twitter accounts still will able to access and read Scarsdale Twitter posts through a web browser as with any other website. |

Further, to reduce the spread of COVID-19 and help safeguard continuity of public health, safety, and welfare services provided by the village, all discretionary use of Scarsdale Village Hall meeting spaces is being curtailed immediately, until further notice. Staff members are in the process of notifying individuals and groups that have scheduled use of any village hall about the change and no future reservations are being made at this time.
However, village boards and councils with local and/or New York State statutory responsibilities will continue to meet at village hall as scheduled.
Meetings of the Scarsdale Board of Architectural Review, Board of Trustees, Committee for Historic Preservation, Planning Board, and Zoning Board of Appeals are not canceled, though public seating will be extremely limited.

Samwick also advised residents to call the state COVID-19 24-hour hotline at 888-364-3065 with specific health-related questions. Those who have been exposed to the virus or who are under self-quarantine are advised to call 866-588-0195 for advice.
To keep up to date on Scarsdale Village's response to the virus, visit the administration's dedicated COVID-19 webpage on scarsdale.com.
Village election is a go
The Scarsdale Village election, scheduled for Wednesday, March 18 at the Scarsdale Congregational Church, will proceed as planned. Village Clerk Donna Conkling encouraged anyone with reservations about going to the poll on Wednesday to download an application for an absentee ballot here. You can complete the application, bring it to Village Hall where you will be given your ballot and vote at the same time. You must apply by Monday March 16 at 5 pm.
Village staff are working with church personnel and county election officials to maintain a clean, safe environment for voters; and residents are urged to participate in this important contested election. Samwick assured the public that the voting areas will be disinfected continually throughout the day, and voters are welcome to bring their own pens and/or gloves to the polls.
Manager's comments
Village Manager Steve Pappalardo reiterated his staff's efforts to maintain services in a safe environment and ensure readiness of emergency personnel. "I want to reassure the community that the village administration is hard at work trying to maintain our local government operations and services," he said. "Of course, our emergency services operations have been working very diligently… Just be assured that… emergency management, police, fire, our volunteer ambulance corps, and our water department -- are functioning, we're doing fine, have plans in place if something happens. This is a situation that evolves on a daily basis and we are working in that fashion. Things are changing rapidly and we are pivoting as needed. I want to be sure the community feels comfortable and you should be comfortable…"
Public comments: So much to say…
Tuesday's regular board of trustees meeting included many comments from the public, some of whom denounced Dr. Harish Moorjani's presentation and others who discussed the issues surrounding the upcoming election. Among them were:
Mayra Kirkendall-Rodriguez (Fox Meadow Road), who began the session by thanking the League of Women Voters for hosting the recent candidate forum and allowing residents to see all six candidates vying for village trustee positions. She then said, "The myth that kept getting repeated (at the forum) was that there is very good vetting… vetting of candidates and vetting of things that happen in Scarsdale… Where was the vetting for the doctor who just attacked Chinese people, and professors from Harvard and Hopkins? I understand that accidents happen… but why wasn't his speech looked at? Why wasn't there some kind of criteria?"
Kirkendall-Rodriguez continued, "Sadly, there's another myth in Scarsdale… the myth of inclusion. If you look at village committees and councils… we don't see people of color... We have over 20% Asians, Hispanics, and African Americans in this town… If you look at the library board… the League of Women Voters board, and… the forum, we are not there… I know from my experience… at the forum, that… the current Scarsdale Citizens Nonpartisan Party campaign chair, and Trustees Arest and Crandall made sure that no person of color… would ever lead the group."
"…There's also the myth that the Citizens Nominating Committee does vet candidates. It doesn't do that. It doesn't ask them a single question. In 2013, a woman who participated in the committee wrote extensively about the rancor, the innuendo that goes on at those meetings, the long-time cronies, how people besmirch everyone else… It's time to do some vetting."
Mayor Marc Samwick responded, "Right now is really a time for inclusion and cohesion, and this divisiveness and innuendo, and myths is really not appropriate at this time."
Caroline Cai (Carstensen Road), followed and said, "I'd like to thank the mayor and village leaders for setting up the presentation to provide more information on COVID-19, and for behaving like leaders and, in very decisive and certain terms… talking about how we are an inclusive community and that the doctor's tone does not represent what the community is." She went on, "I do think that it's not just the tone; the content (of the doctor's remarks) has material misinformation that can actually damage the public health response and can be dangerous if left unchecked… I would like to suggest that the village government consider a remedial plan… an email that goes out to the wider community...that provides more accurate information about what we should do individually."
Samwick then stated, "Misinformation is dangerous right now. The reason we invited the doctor here was for the absolute opposite reason… We were seeking a fact-based, science-based message that was consistent with the CDC, and county and state departments of health… that didn't happen." He went on, "We will be working on a remedial plan… I will be reaching out to the doctor and seeking an apology from him."
Jeff Wong was next and said, "I heard the streaming and was outraged… misinformation is as harmful as the virus itself because people need to make decisions based on information… I compared Dr. (Anthony) Fauci's presentation with the doctor who steamed today and it's the total opposite… it was based on facts, only facts, and how to help people. The other one promoted hatred… so many people heard it… it doesn't promote inclusion."
Bob Berg (Tisdale Road) stated, "I appreciate that you put the (work) session together. I, too, was appalled by the comments of the doctor… What makes things worse is that neither you (the mayor) nor the board members interrupted him or told him to stop."
Samwick responded right away, saying, "I'm owning that… The reason I didn't cut him off is not an acceptable reason. I was preparing my remarks for this meeting because I've been busy with other things, in terms of managing COVID-19… and I didn't have time to finish my prepared remarks. So, I was not fully aware of what was happening as it was happening. And, for that, I'm sorry."
Berg continued, "I really came to speak about the village election on March 18… I fully agree that we should take all precautions… the election is expected to attract large numbers of people to a confined space and he (the village manager) talked about the possibility of postponing the election… this talk is really irresponsible. While I share his concerns, New York State law does not allow for the postponement of an election… the village really needs to make sure that conditions at the polling place allow for a healthy, safe election… This is an important election and I hope people will actually come out and vote."
Samwick agreed with Berg, assuring that the village would not change either the election date or location. Village officials sought guidance from state officials on how best to handle the election to ensure public safety while allowing for people to participate during the current limited state of emergency. "We will continue to abide by New York State law until… directed by the governor to do something differently."
Jeremy Ganz (Harvest Drive) followed and said, "Turning to the upcoming election... I love that Scarsdale has not, historically, succumbed to the infighting and partisan politics that plague so many neighboring towns. People have differences of opinion and I suppose it's understandable that, once in a while, there will be opposing slates. But this election is not about differences of opinion. The Voters Choice Party campaign is built almost entirely on falsehoods. Regarding vetting… of the nonpartisan slate, 30 people… with equal representation from all the elementary school districts… choose the slate of candidates to nominate… who nominated the opposing slate? It's a serious question…" He went on, "I interacted with the previous speaker online regarding Freightway… there were questions about MTA involvement… I pointed to a specific document that the steering committee had made public, along with countless meetings… and Mr. Berg said 'There's no MTA reference in the document…' I then pointed to a specific page, at which point he said, 'It's hard to find…' If a campaign is built around this and these candidates aren't vetted, the very least we can expect is that those candidates read the documents that have been publicly available for years. And, they didn't do that."
Ganz also stated that, "There was a call for how we'd like to get back to respect… I hate to say this but calling members of the nonpartisan committee 'lying ladies' and 'members of the establishment elite…' is what this campaign is built on. If this were differences of opinion, that's fine. But slandering volunteers… is not just a step too far, it's a mile too far… We deserve better than this from our nominees, whether they are the incumbents or the opposition slate."
Vivian Lin then approached the microphone and explained that, "As Chinese residents, we are part of the Scarsdale community and… are doing a lot of things to help each other and help our neighbors. We bought hand sanitizers for classrooms and formed volunteer groups to help everybody in fighting the virus. I think we need a friendly environment in this difficult time."
Another Chinese resident from Rock Creek Lane discussed the use of face masks as a means to protect others. "Why are there so many Asians wearing masks? We're not obsessed with masks… If you are carrying a virus and wearing a mask during your daily activities, you are helping the community by removing the possibility of passing your virus around… It's not something horrible."
She was followed by a resident who expressed his concerns about how his children may be treated by classmates who may have heard or seen Moorjani's presentation. "When my kids go back to school on the 19th, if their friends say, 'You guys eat bats' and 'You have the virus…' how should my kids respond to that? …We heard about hate crimes targeting Asian people because of the virus… I'm not saying that's going to happen in Scarsdale, but if something of that nature happens here, who's going to be responsible?" He added, "I know the village is going to work hard on some sort of remediation measures, but I just want to throw out some concrete suggestions… because this was aired on TV… any disclaimer or apology must reach the same audience as the TV would reach… the second thing is… given the nature of the video, it should be deleted and never aired again… and third… maybe we can invite another (health) official to… give another presentation for the Scarsdale community."
Wuhong Zhang (Kent Road) then said, "Nobody can predict where the next virus or disease will emerge. Ebola started in the Congo… MERS started in India… H1N1 and… the 1918 flu started in the U.S.A. We shouldn't blame anyone for any virus or disaster… Instead of blaming each other or small group, we actually should help each other to combat this virus and get through this difficult time."
Dara Gruenberg (Hampton Road) returned attention to the upcoming election by stating, "I've been on the Citizens' Nonpartisan Nominating Committee for three years and am currently the chair of the Scarsdale Citizens Nonpartisan Party. The CNC's vetting is extensive, we call many, many references… for all candidates and then have extensive deliberations to select the best nominees. Providing privacy to those who run isn't the same thing as being opaque."
She went on, "Anyone who is a Scarsdale resident and U.S. citizen can apply. We reach out to so many residents to run for trustee… In the past three years, I've asked over 60 people to run for trustee. The most common answer I get is, 'I don't want to be personally attacked.'
"…As to the accusation about the Scarsdale Forum… that Lena Crandall, Justin Arest, and I, who served on that nominating committee years ago, didn't select her because we are racist, is baseless and false... We chose the best candidate for the job… Anyone who knows me knows that I am inclusive. If you meet me, I'm going to ask you to volunteer for something. To suggest otherwise is not only insulting, but slander. We are currently facing many unknowns and we need to gather together and not harm each other."
Trustee Justin Arest spoke next. "There's only so many times I can be quiet when I am defamed by the same person… In this case… it's clearly an implication of racism… And, what I think is even more disappointing is that in the past, and even now, your unvetted candidates won't renounce those comments and won't stand up and say they are against the lies and vitriol in this wonderful community that we live in is extremely telling of their character."
He continued, "The only additional thing I want to say is… I do want to thank everyone who came to this meeting… clearly COVID-19 doesn't care about race, or nationality or religion. There's an equal chance for someone to catch it from me as from anyone else in this room. That's why we're doing social distancing… The purpose of the (5:00 pm) meeting was to show a united front against misinformation and try and reduce panic, and show the community that… we're working tirelessly… to make sure that you're safe, to make sure that your services will continue, and make sure we continue to be an inclusive, wonderful place, and continue to be."
Trustee Jane Veron remarked, "If there's any silver lining to, what I thought, was an incredibly painful experience, it's that we've come together and that we want you to see our sincere welcoming and encouragement in (the Chinese community's) getting involved in government in any way you see fit."
Trustee Jonathan Lewis said, "Tonight, we heard a doctor make comments that was offensive to everyone who values respectful dialogue, balance, and truth.... We abhor prejudice, we abhor misinformation, and we stand with our Chinese community. You are valued, you are our neighbors, and we are grateful you are here."
Addressing earlier comments by Kirkendall-Rodriguez, Trustee Lena Crandall said, "I was a member of that nominating committee and am so sorry you weren't selected… When I was president of the forum, I immediately put you in a position of authority as co-chair of the education committee because I saw your intelligence... I was aware of your involvement... I am of Russian decent; that was the worst thing to be during the Cold War… Today… I hear angry words. But all of you are smart and, I believe, you are here in Scarsdale for the same reason I'm here. I believe that we are smart enough to know that it does not matter what we look like. What matters is how we are as people… Let's work together."
Mayor Samwick closed the session by addressing the audience after a difficult evening. "What I'm encouraged by is that you felt comfortable enough to come here and that you are here. And, we want to see you here again, and again, and again, and I don't want to see you here for this reason ever again. I want you to be here because you want to be here, not because you feel like you have to be."
Picking up where we left off
Bob Berg opened the second public comment session with his thoughts on the upcoming election. "We have a very important election on March 18; I'm running for village trustee. This is a contested election; it's the third contested election in the village in four years… That's unusual for some folk in Scarsdale who support the continuation of the uninterrupted, 109-year rule of the Citizens Nonpartisan Party… In my research, there's no political party in modern times that's been in office this long. I think that's unhealthy… and I think it's been shown as I've been campaigning and in the decisions I've been critical of." He continued, "Mr. Ganz spoke this evening; I don't know Mr. Ganz… yet he certainly said a lot of vile things about me… I run my campaign based on facts. I speak publicly; I don't hide in the shadows; you can read what I stand for… You can contest my facts, but you know, certainly, what I'm saying… When we're talking about coming together, his comments weren't appropriate in my view."
Liang Xin (166 Clarence Road) stated, "I want to thank the mayor and trustees for their hard work and efforts to help residents fight the virus. I want to thank the mayor for your sincere apology; I was impressed that the mayor quickly said (Moorjani's presentation) was a mistake and I appreciate it… What's really important that we work together."
Mayra Kirkendall-Rodriguez returned to the podium to say, "It's unfortunate that Ms. Gruenberg is not here… I never accused her of racism… what I was speaking about, specifically… is that, in the 109 years of the Scarsdale Citizens Nonpartisan Party… the party has not nominated a person of color… That is a fact… The other fact is, that, if you… look at all the committees, look at the councils, look at the other organizations… all of the different boards… there's very, very few people of color on those boards… there's no reason that there's not more representation"
She continued, "Let me quote you exactly what a previous member of the CNC said about her experience at the CNC: 'I was taken aback by my experience on the Citizens Nominating Committee… Included on the committee were former mayors, wives of former mayors and former trustees. During some of the sessions there were heated arguments; however, it was not clear to the "outsiders" like me what was at stake. It was only later that I pieced together the behind the scenes agenda and realized that many in the room had come with the purpose of nominating candidates who would serve their own goals.' Who said this? Joanne Wallenstein of scarsdale10583 in 2013.
Ms. Crandall, you mentioned that you are a daughter of Russian immigrants. I have two degrees in Russian and Soviet Studies, so I very much empathize with all the things related to being someone of Russian background. And I am a daughter of Mexican immigrants. I do not have to tell you that right now is not a popular time to be of Mexican background in the U.S. There are lots of immigrants in Scarsdale… I erroneously thought that having immigrants here also meant that there should be cognizant diversity. That's not exactly what I'm seeing.
"I have no problem that the Scarsdale Citizens Nonpartisan Party exists… You can pick your candidates any way you want… What I find troublesome is that some people get very upset that the Voters Choice Party was created three years ago… It was created because of the Ryan debacle. If the Ryan reval had not hurt my family and hundreds of other families, I never would have become involved in local politics."