Lights on Butler Field: Take our Survey
Details

Written by

Joanne Wallenstein

Hits: 7721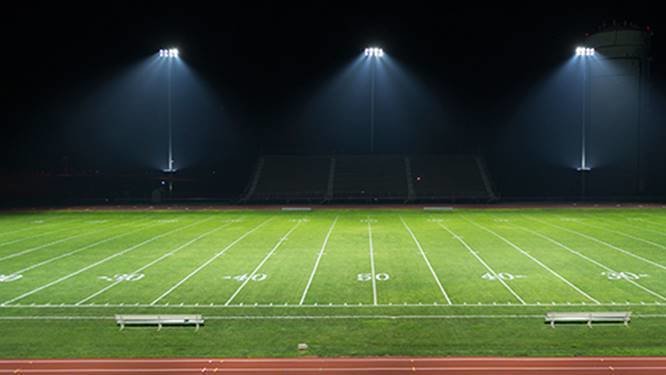 As the school year came to a close, discussions about a proposal to install permanent lights on Butler Field continued, with a final meeting of the Scarsdale School Board and Scarsdale Board of Trustees to review the matter. The field is owned by Scarsdale Village, who leases it to the school district, so the issue concerns both boards.
In brief, the lights would be privately funded by a donation from sports booster organization, Maroon and White, who plans to raise $800,000 to install lights on four 80-foot poles at the field. They would also install a new sound system to allow fans in the stands to hear game announcement and scores. The lights would utilize new technology to minimize spillover beyond the field, and sound would be targeted to the stands.
The lights would allow for a limited number of night games on Butler Field and also permit high school teams and independent sports organizations to use the turf field after sundown. This will increase the availability of the new turf field when natural fields are wet.
In brief, here are the reasons put forth by supporters and objectors:
Proponents for the lights have advocated for their installation saying that:
-Playing time at Scarsdale High School is limited as the field cannot be used after dark.
-Games need to be scheduled at competing schools to accommodate the lack of lighting.
-Scarsdale facilities are lacking when compared to other districts like Edgemont and Chappaqua who have lit fields.
-The temporary diesel lights now brought in for night contests are noisy and polluting.
-Wet fields have limited playing time and practice for younger teams organized by the Independent Sports Organizations.
-The project would be privately funded.
Those who have raised objections to the lights contend:
-More night activity at the school will bring noise and traffic to the Fox Meadow and Heathcote neighbors surrounding the field.
-The availability of the field at night will increase practice and game "creep" and put pressure on Scarsdale kids to play until 8, 9, or 10 o'clock at night.
-80 foot light poles far exceed the maximum height allowance, will be taller than any other structures and will be very visible from many points in Scarsdale
-Once the lights are in place, the field could be used for large community events or concerts and cause increased disruption to the neighborhood.
-When the first turf field was put in, some claim that Fox Meadow neighbors were assured lights would never be installed.
-The district should spend funds – public or private- on improvements to the academic program and other prioritized improvements.
-Any field usage agreement made today could be changed by future athletic directors, school boards or superintendents.
What do you think? If you are a Scarsdale resident, 18 years or older, please complete our survey. Only one response per person will be counted. Click here to complete the survey.
Do you have comments? Enter them below or email scarsdalecomments@gmail.com.
Richard Clark, SHS Track Coach sent in the following comment:

Happy 4th weekend! I am the track coach at SHS. We plan on holding meets on the facility, lights or not. However, all meets nowadays use fully automatic timing (FAT) and we would need electricity on the field. This can be done, I believe, by having outlets at the base of the light towers. Electricity on the field is an absolute must for our hosting meets so, whatever your negotiations, please make sure that electricity is available. Thanks so much and good luck.
Rich Clark
Enroll Now for Scarsdale Summer Youth Tennis League
Details

Written by

Joanne Wallenstein

Hits: 2115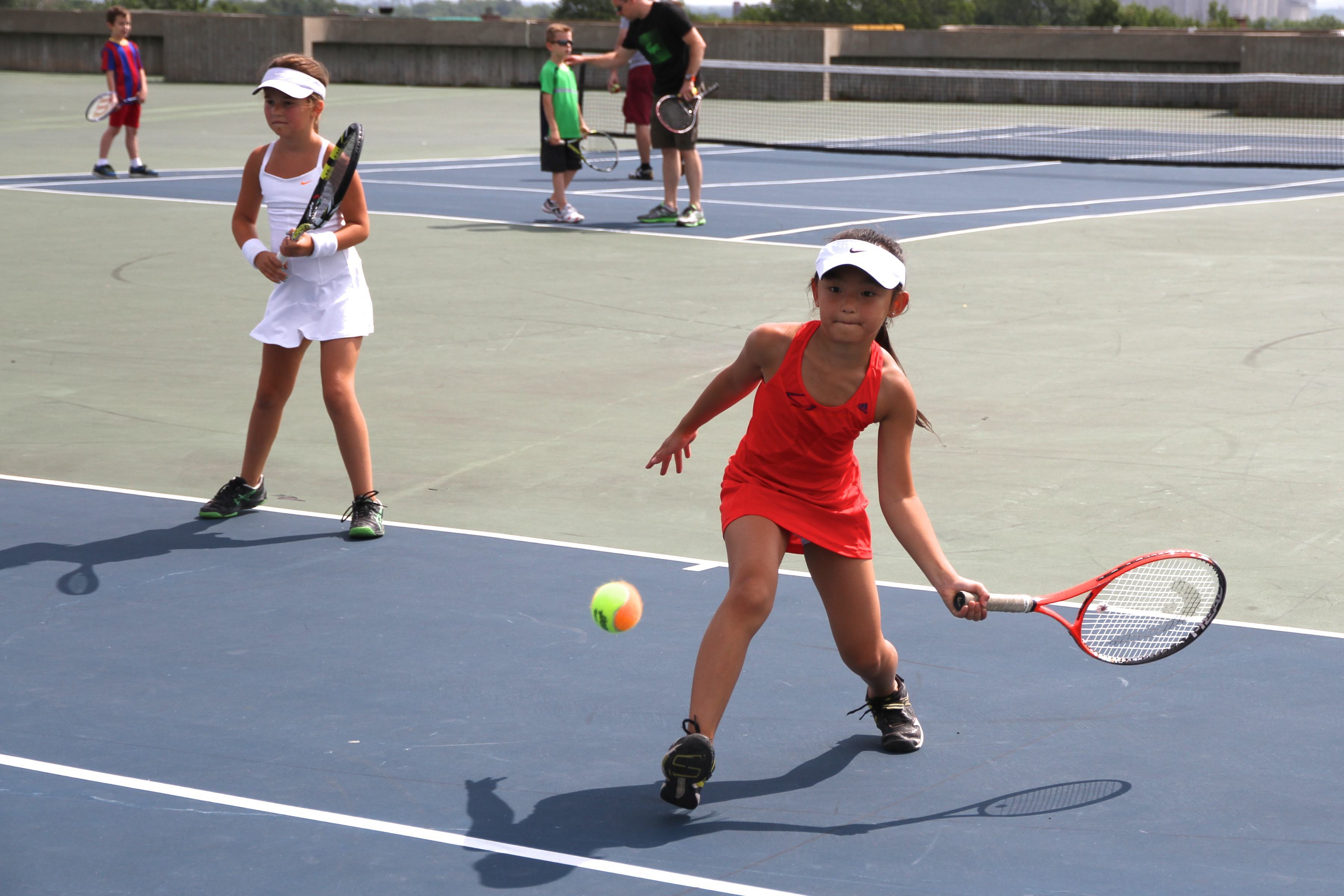 Sign up your kids up today for the 35th season of the Scarsdale Summer Youth Tennis League organized by the Scarsdale Recreation Department for boys and girls between the ages of 6 and 18.
The program begins on Monday, July 15 at the Middle School Tennis Courts with Round Robin matches Monday through Thursday evenings between 6 and 8 PM during July . Players can play one or two hours per night.
The great value of the program is that young players can play fun matches with ping pong scoring using their skills gained from the village tennis lesson program. The program cost is $50 and includes a participation trophy and concludes with a tennis tournament and a pizza and ice cream party.
Tennis matches will be held for all skill levels: beginner, novice, intermediate and advanced. Youth and parents interested in the Tennis League should contact Bob Harrison, volunteer Director of the League for 34 years at 914 646-4054 (cell) or by email at proscars@aol.com . Applications can be picked up at the Recreation Department at Village Hall or requested from Mr. Harrison's email.
Where Have All the Restaurants Gone?
Details

Written by

Joanne Wallenstein

Hits: 10751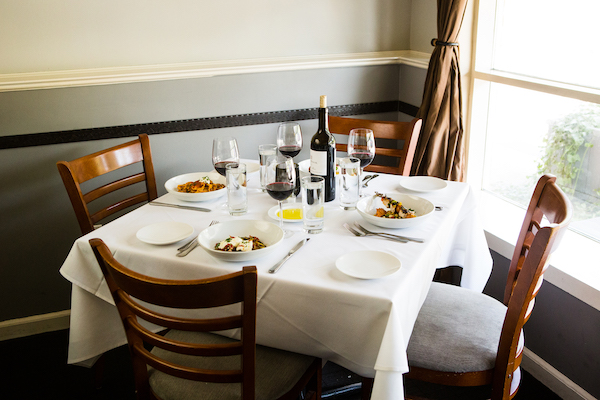 Meritage may close their doors rather than absorb an increase in their rent.The food scene in Scarsdale has been a perennial challenge, and now the prospect of getting a good meal here is growing even dimmer.
Last month Lange's closed their doors for good – leaving one of Scarsdale's busiest corners vacant and abandoned. At noon on Wednesday, there were many empty parking spots on both Spencer Place and Chase Road, an unusual sighting and a cause for concern. We noticed that the double location is now for rent, at $12,927 a month.
Those looking for lunch may have walked over to Marie's, or the former site of Patisserie Salzburg, only to find that location dark as well. A sign on the door says they are closed for renovation until June 1. However June 1 has come and gone and the restaurant appears to be closed for good. Their phone is disconnected, the landlord is not responding to calls and most important, there's no food in sight.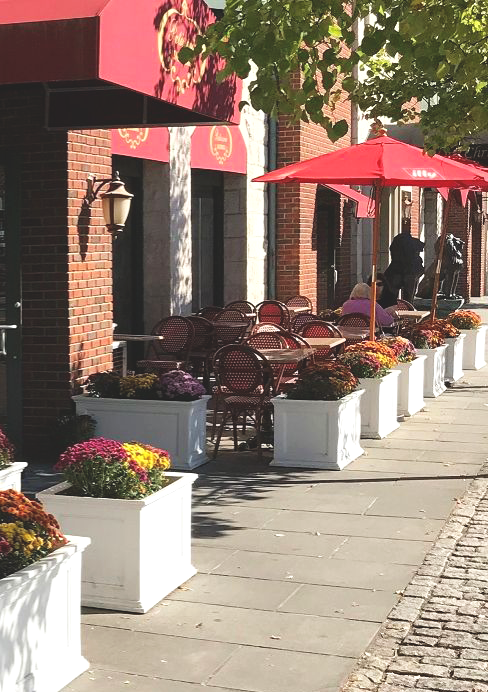 Marie's vanished overnight.
To make our hearts heavier, we heard that Meritage Restaurant in Colonial Village was thinking of closing. We called and spoke to Al who said that they would like to remain open, but that they are in negotiations with their landlord over an increase in the rent. If they can't reach a deal, Meritage too will be gone at the end of June. Stop by Meritage and show your support. Scarsdale simply can't suffer another loss.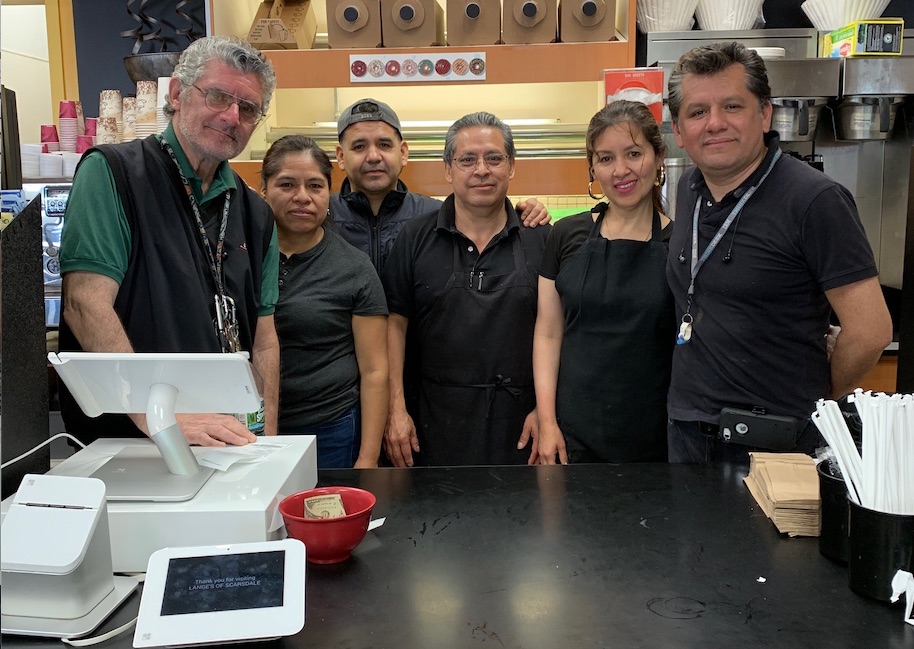 Lange's is gone.

Dog Party Brings Furry Friends to George Field Park
Details

Written by

Joanne Wallenstein

Hits: 2920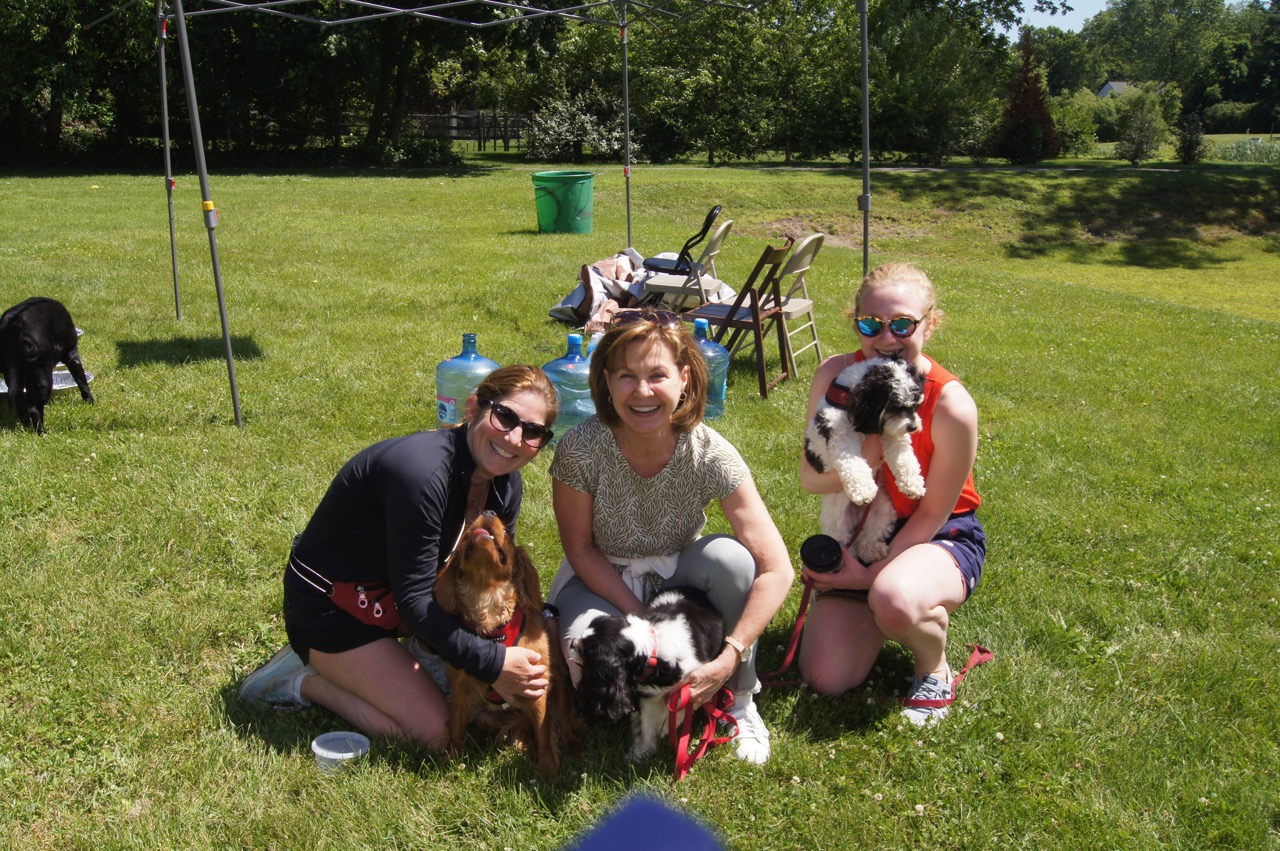 Though dog lovers lost the fight to get Scarsdale Village to establish a permanent dog park, the Greenacres Neighborhood Association held it's first "pop-up" dog party called The Great Greenacres Dog Extravaganza at George Field Park on Saturday, June 15.
According to Master of Ceremonies Barry Meiselman, "The event drew 30 doggies (and their owners). It was a fun time where canines and humans met and discussed all things dog-related, and the furry set participated in competitions such as Best Trick and Friendliest Dog. The judges were esteemed Mayor Samwick, Madelaine Eppenstein and Andrew Sereysky."
Refreshments including water and dog treats were strictly for the four legged attendees –and some guests had to be reminded not to snack! Party favors were "Scoop the Poop" bags from Westchester County. The Village Animal Control Officer stopped by to keep the canines on their best behavior and to let everyone know that all dogs in the Village must be licensed.
The general consensus is that this event could become an annual tradition, and may be extended beyond Greenacres to include all Scarsdale dogs in the future.
Here are the results of the competitions:
Best Trained / Best Trick

#1 – Mocha Zhou
#2 – Jagger Lemberg

Cutest Puppy
#1 – Jagger Lemberg
#2 – Stormy Friedman

Smallest Dog
#1 – Mocha Zhou

Biggest Dog
Tie
#1 – Brandy Fleming-Schell
#1 – Cooper Cyzher

Waggiest Tail / Friendliest Dog
#1 - Charlie Llic
#2 - Bosco Lazarus
#3 – Twin Team of Ruby and Patch Meili
A Glorious Memorial Day Parade
Details

Written by

Jamie Robelen

Hits: 2493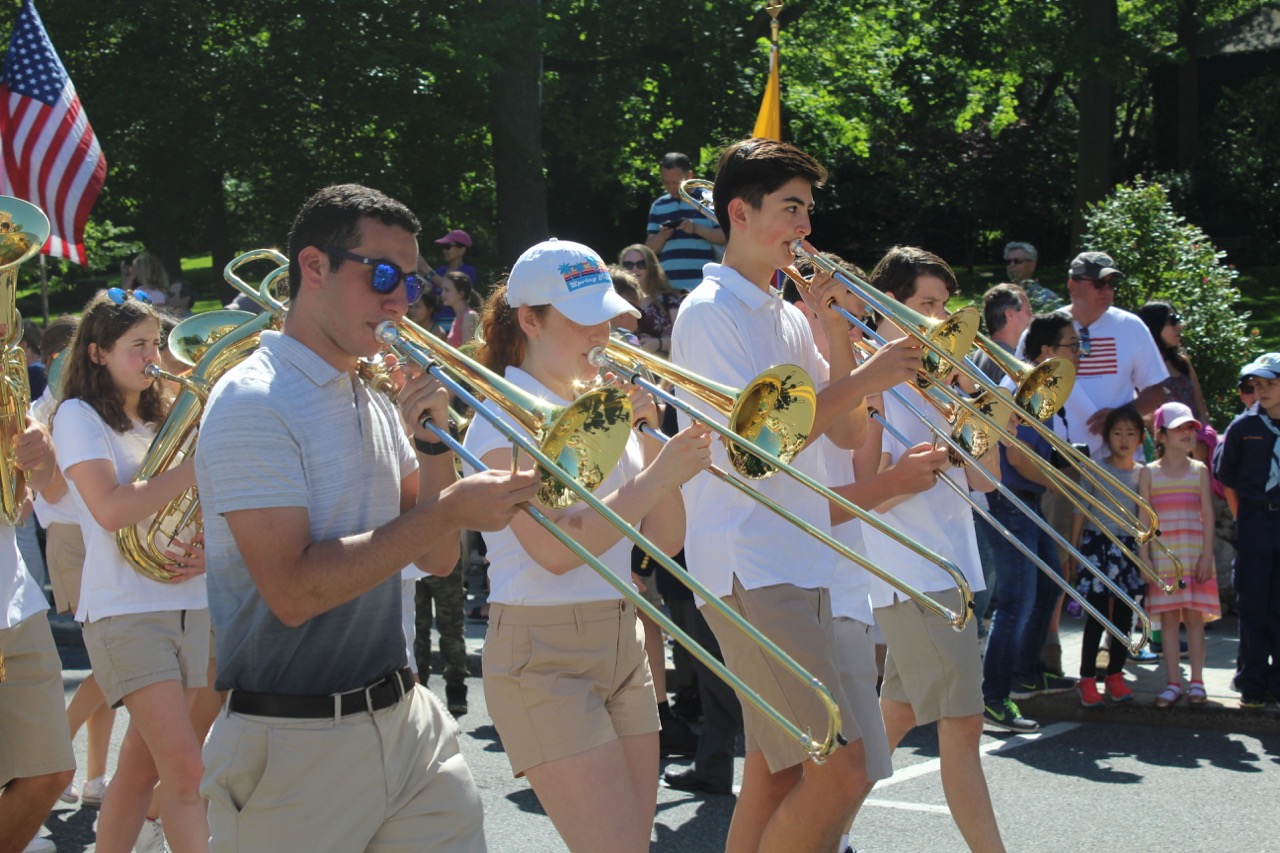 On a glorious Memorial Day, Scarsdale residents lined the streets of Scarsdale Village to watch the annual Memorial Day Parade on May 27th, 2019.
The parade lined up in the Village and began with a flag raising and ceremony at Boniface Circle, concluding with TAPS in Chase Park. Many different groups and people participate in the parade, with students, adults, and seniors alike all marching. Mayor Marc Samwick led the parade followed by Village Trustees Justin Arest, Jonathan Lewis, Jane Veron and Rochelle Waldman. The parade featured members of American Legion Post 52, led by Commander Tom Adamo. Some veterans marched while others rode in golf carts. Village Manager Steve Pappalardo, Deputy Village Manager Rob Cole and flag bearers from the Scarsdale Police and Fire Departments were in attendance as well as former Mayors and Trustees. There was a troop of Girl Scouts and a few troops of Boy Scouts, some older and some younger.
As usual, the parade was accompanied by the Scarsdale High School band playing classic American tunes.
It was a beautiful day for the people of Scarsdale to gather in Chase Park. Afterwards, many people went to Lange's for a last meal before it will close on Friday. As a community, Scarsdale came together to honor all who have served our country.