Rebecca Alexander Shares Inspirational Message About Living with Disabilities
Details

Written by

Wendy MacMillan

Hits: 2336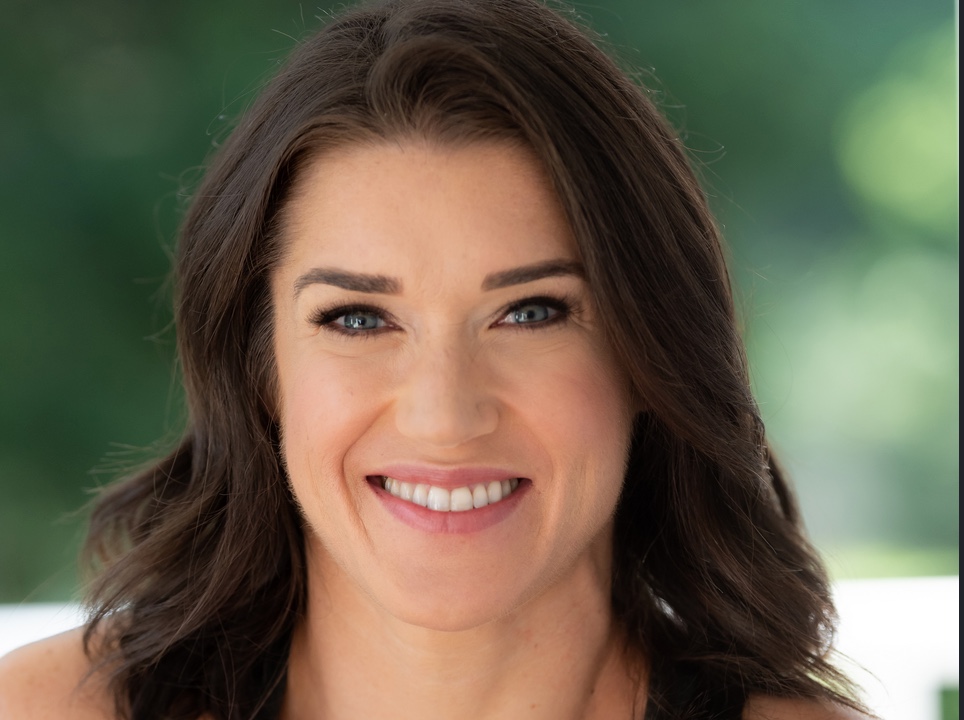 Imagine being 19 years old, away at college, living a healthy, active life-style and waking up one morning with a deafening ringing in your ears that lasted for days. Scared, you make your way to the campus medical center where, after a battery of tests, you are diagnosed with a rare genetic disorder called Usher Syndrome. The doctors explain, at the tender age of 19, as a result of Usher Syndrome, you will have progressive vision and hearing loss and likely be completely deaf and blind by the time you are in your thirties. Terrifying to even think about, right? Well this is exactly what happened to Rebecca Alexander when she was at the University of Michigan some 20 years ago. And while this diagnosis would be enough to make even the strongest of wills want to give up, it instead inspired a sense of determination in Ms. Alexander which helped her accomplish a myriad of incredible goals including earning two master's degrees from Columbia, scaling Mt. Kilimanjaro, and publishing a best-selling book titled, "Not Fade Away".
On the evening of January 14th, Scarsdale PTC/C.H.I.L.D invited Rebecca Alexander to relate her incredible journey and share what helped her to conquer one challenge after the next. When Ms. Alexander first stood at the front of the auditorium with her radiant confidence, sculpted arms, and beautiful smile, it was hard to imagine that this woman had any difference of ability at all. However, Ms. Alexander quickly described that since her diagnosis in college, without her cochlear implants, she is now completely deaf and suffers from severe vision impairment (though at 40, she considers herself lucky to have what she calls "donut" vision instead of the complete blindness doctors said would occur by the time she was 30). Alexander went on to detail how although her diagnosis with Usher Syndrome at 19 was shocking, it wasn't the first time she had struggled with her vision and hearing.
At the age of 12, Ms. Alexander told her parents that she struggled to see the blackboard at school. Subsequently, she was later wrongly diagnosed with Retinitis Pigmentosa, an inherited disorder that also eventually leads to blindness. It was this diagnosis that led Ms. Alexander to learn how to tackle challenges head on. Alexander credits her mother with empowering her by exposing her to as much information about blindness as possible. Alexander described how her mother would take her to conferences about blindness where she learned to interact and feel comfortable in the blind community. And because she still had sight, Alexander was able to help others in the blind community, instilling in her a strong sense of confidence. While everyone is different, Ms. Alexander believes that empowering children whom have "differences" with information about their disability can help them build resiliency.
Also important to note, Ms. Alexander vows that resiliency didn't happen overnight; she didn't suddenly decide to rise to the challenge. In fact it was a long process of overcoming one difficulty at a time. To expound upon this point, Alexander related that while in college, she was so embarrassed by her hearing aids that she tried to go without them during a Homecoming event with friends. As a result she went the entire evening without being able to hear or understand anything that was being said and realized that she was only hurting herself and making things harder for herself in the long run.
In the same vein, Ms. Alexander also said that the first few times she used her cane to help guide her, she was so worried about what other people thought and how they would judge her, that she ended up crying. But after realizing how helpful her cane was and how much confidence it gave her to navigate on her own, she started to work on accepting her circumstances. It was dealing with situations like these, one instance at a time, plus support from her family, that encouraged Ms. Alexander not to let her disabilities define her or decide her trajectory.
While Ms. Alexander expressed her gratitude for her parent's support, she also warned that it is vital for parents (especially parents of children with disabilities) to make sure that they are taking care of themselves. Alexander detailed how difficult it can be for parents to come to terms with a diagnosis of a child and to learn to be a parent to a child with a disability. Parents have a hard time accepting that their expectations for a child with a disability differ from the dreams they had before they realized the child was differently-abled. Additionally, Ms. Alexander reminded us that children are like sponges and will absorb everything. They will easily pick up on your anger, sadness, and anxiety. For these reasons, Alexander encourages parents to get the support they need as well.
After her presentation, Ms. Alexander was joined by representatives (psychologists) from Scarsdale elementary, middle, and high schools and the panel opened up the floor for questions.
One parent asked, "With such potential limitations, how did you get to a place where you can do so much?"
Alexander responded by emphasizing the importance of teaching your child self-advocacy. She believes everyone should be teaching their children and students how to advocate for themselves and their needs. And if you are a differently-abled person, it is important to educate others about your disability so they can better understand the accommodations that would be helpful for you. Alexander also conveyed that being open and honest with people about her needs has been incredibly helpful to her successes. In conjunction, Ms. Alexander stressed the importance of showing gratitude for those who do help. She stated that everyone wants to feel like they matter or they are needed and if you express your gratitude you allow the helper to feel how instrumental they are to you.
Another parent asked, "Where should parents turn for support when their child is newly diagnosed with a disability?"
Kenneth Bonamo, Principal at Scarsdale High School, suggested that a parent's first stop should be at their child's school. Each school is equipped with a team of experts (including psychologists and special education teachers) who are ready and willing to help.
It was also expressed by the panel members that children should be an active part of creating solutions. Children shouldn't just rely on mom and dad to fix everything for them, but rather learn the tools necessary to cope and manage. Also stressed was the idea that parents should lead by example.
Another parent asked, "How can we celebrate kid's differences or help them to feel more "normal"?
Janelle Brown answered that it is often helpful to have children dispute dysfunctional thoughts or as she put it, dispute the "bully in the brain". An easy way to do this with children is by creating a "pro and con" list and to look at the data and to see if what we are telling ourselves is reality or perhaps exaggerated. She also suggested that children can rate problems as a "big deal" or a "little deal". A big deal would indicate someone is hurt or there is a real threat to safety, on the other hand, a small deal would indicate that everyone is safe and the child is bothered by the situation and should therefore react accordingly.
At the high school level, psychologists work to empower their students and remind them that no one is good at everything. Instead they encourage their students to focus on their own strengths. They also teach their students to practice "radical acceptance" where you don't have to like or agree with a situation, but you should try to accept it and figure out ways to deal with it.
Just as important, Ms. Alexander reminded her audience that parents should strive to offer their children love and consistency. She also reiterated that children will take their cues from their parents, so parents need to work on their own reactions and self-awareness. And last, it is important to implement and teach coping skills at home.
To see Rebecca Alexander's full presentation click here where a video of the program will be posted in the next few days. And to learn more about Ms. Alexander's amazing journey, be sure to check out her memoir, "Not Fade Away" or visit her website.
Why Practicing Acts of Kindness Improves Your Own Well-Being
Details

Written by

Wendy MacMillan

Hits: 1607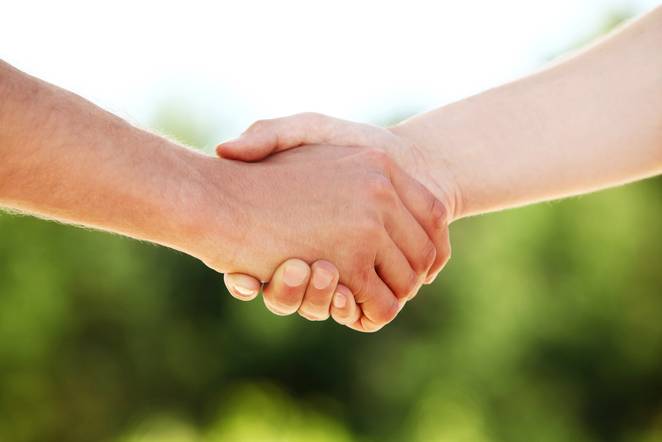 Happy New Year! It's that time of year again when we shed our regrets from the year past and resolve to start the new year in the best way possible. Maybe you have resolved to work on wellness, to exercise more or to practice mindfulness on a daily basis. Or perhaps you made a resolution to buckle down and be more productive at work and to move towards professional success. Or still yet, maybe you resolved to make improvements in your community through acts like volunteering. But what if there were a resolution you could make that would impact all of these areas at once? A practice, only taking a few minutes each day, that would improve your wellbeing, make you more successful in your work endeavors, and positively impact society? Think it sounds too good to be true? Well according to Cedars Sinai, practicing daily acts of kindness can achieve just that.
In their blog, the staff at Cedars Sinai outline how scientific research has proven that practicing acts of kindness releases chemicals in the brain such as oxytocin, sometimes called the "love hormone", which is responsible for "making us more trusting, more generous, and friendlier, while also lowering our blood pressure." In addition to oxytocin, practicing kindness causes the brain to release dopamine and serotonin, neurotransmitters also released during exercise. Dopamine when released while we exercise is responsible for what some people call a "runner's high" but when released while practicing acts of kindness it is instead called a "helper's high". Additionally, serotonin helps to regulate your mood, appetite, and sleep cycles, staving off depression and anxiety and improving an overall sense of well-being. Even more, Dr. IsHak of Cedar Sinai, says that engaging in acts of kindness is "believed to increase levels of an endorphin-like chemical in the body called substance P, which can relieve pain.
Sounds pretty good so far right?! But wait, there's more! Author and psychologist Shawn Achor argues that the happiness we gain from practicing random acts of kindness, can inspire us to be more productive, intelligent, resilient, and creative. Moreover, Achor maintains that practicing kindness is one tool we can implement to rewire our brains to be more positive and in turn, happy. In his Ted talk, Achor explains that we tend to believe that once we achieve success we'll find happiness, when in fact, it is the opposite. Through his scientific research, Achor has proven that the more happy and positive we are, the more we are likely (through our increased productivity etc.) to find success. You can see Achor's Ted Talk here:

So go ahead and send a nice email to a colleague, hold the door for the person behind you, let someone in while in traffic, or greet your neighbors on your morning walk...maybe this year we should all resolve to improve our health, find success, and to make the world a better place, one small act of kindness at a time.
"Kindness in words creates confidence. Kindness in thinking creates profoundness. Kindness in giving creates love."
Lao Tzu
Residents Wary of Freightway Development Plans
Details

Written by

Laura Halligan

Hits: 5002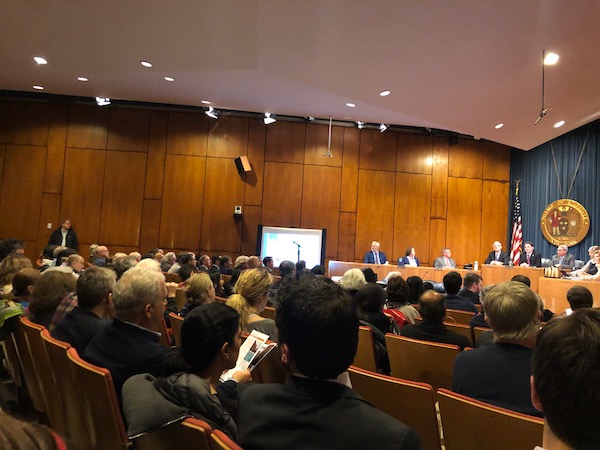 As you've likely heard, at the December 11 meeting about Freightway, the majority of residents present expressed opposition to converting the site into a transit-oriented development (TOD). In particular, they cited concerns about the proposed 200-plus rental/condo units that would serve as a cornerstone of such a design plan. How would the influx of hundreds of new residents impact the school district, the Metro North train station, and daily life in Scarsdale?
Over 30 members of the public lined up to voice their reservations and concerns about preliminary Freightway plans presented by the two finalist development groups. Taken together, the comments provided the village board with much food for thought as they continue to explore whether a TOD is the best choice the village. Here's what some residents had to say:
Two Hours of Comments
Bob Berg (Tisdale Road) opened the public comment session, stating, "Freightway is an undeniable eyesore but the two proposals we've seen… are nonstarters… We're not… looking for another 500-plus new residents to move into non-age-restricted apartments." He continued, "If you can't guarantee that the project will substantially lower our existing residents' property taxes, stop now and let's figure out another plan. I have grave concerns that 220 to 285 apartment units… can ever generate sufficient property taxes to even come close to covering the incremental cost the project will impose on our schools and village services, let alone lower our existing residents' property taxes… Under New York property tax law, apartments receive incredibly favorable tax treatment as compared to single-family homes… This project will substantially raise existing homeowners' property taxes to subsidize 500-plus new residents who will clog our schools and our already jammed Metro North train platform."
Max Grudin (Overhill Road) followed, saying, "It's all well if everyone pays their fair share of taxes. In 2016, the village board rejected the Homestead Act. It isn't fair to discriminate against one family; it's also unfair to discriminate against 99 percent of families... We've created two different classes of homeowners (single family homeowners and apartment dwellers)… it is important to reconsider the Homestead Act."
Mayor Marc Samwick replied, "Homestead is not able to be acted on right now. Right now… the taxes that are assessed in Scarsdale are consistent with New York State law. New York State provides that you can override a piece of that, known as "homestead." The village board, over the past five years, has twice evaluated whether to enact the homestead tax option… and on both occasions has unanimously voted against that. Next time it comes up, we'll be happy to talk about it some more."
Boning Lu (Jefferson Road) expressed concern about how new rental units would impact Scarsdale schools, and the assumption that only larger, specifically three-bedroom, apartments would house families with school-aged children. "(In New York City) people who live in two-bedroom, even one-bedroom (apartments) can raise school-aged kids… if you don't have restrictions… you cannot prevent (these children) from (going) the schools. I don't think 200 units will only generate 20 kids (as previously projected)." She went on, "We have to learn from other school districts… In Larchmont, they had a large residential unit constructed recently, and their school is overcrowded because they have too many kids… They had to build temporary classrooms… we spend so much, we don't want our kids in temporary classrooms."
Samwick responded, "We all are here for the schools as well... If we believe, at any time, that this development would yield something that is detrimental to our schools and changes the foundation of our community, we don't need to proceed." He added, "What I also want people to understand is these are things that absolutely will be and, by law, have to be studied and assessed."
Bert Cohen (Chesterfield Road) followed, "I'm hearing about paid professionals and consultants, and it really reminds me of the reval. Whatever the arguments were (about) the logic, clearly, in many ways, the village didn't understand the impact on the residents." He continued, "270 apartments might lead you to 500 new students. I don't care what study you have; it's not going to work out... This whole thing is out of proportion to the village and… a parking lot. If we need a different parking lot, let's come up with something else instead."
Bram Levin (Overhill Road) "I think there are so many intersecting issues, which is why we hear such a diversity of comments… One of the things we keep repeating… is that we don't have policy papers… published papers on our economic development… We should have an environmental plan… we don't have an economic plan… we don't have a future plan… We're really working in the dark here… These (proposals) are very limited ideas. They don't solve our traffic problems; they don't protect or show concern for the school issues. The (Bronx River) parkway zone, which is a sensitive environmental area, has really suffered a great loss of trees… there are a lot of people living in this area… We should be dealing with this in a comprehensive, multi-community way. "
Samwick replied, "There is a village comprehensive plan that goes back. There have been other studies that have been done of our village center since. We're standing on the shoulders of that. So, this is not coming out of left field by any stretch… Frankly, the discussion about redeveloping Freightway is decades old."
A bit later, Brice Kirkendall-Rodriguez (Fox Meadow Road) said, "There has been discussion about the expected demographics for 200-plus new rental units at Freightway but we need to also think about the future demographics for… empty nests that are increasingly under pressure… We can make our community friendlier to our longest-tenure residents by minimizing tax burdens and increasing amenities. Freightway offers help in this regard and more."
He continued, "While retail is suffering nationally, it is possible that our woes are amplified by a near monopoly in the village center… Perhaps Freightway offers an alternative to this monopoly and a way to fulfill consumer demand… non-residential, experiential retail opportunities abound, and the market already exists as evidenced by what Scarsdalians spend elsewhere… To see them realized means using the full scope of land available to us. Scarsdale already owns the air rights over Metro North's tracks. It adds about 40 percent to the acreage for the site and more cohesively integrates Garth Road with Scarsdale Avenue and the village center… If our air rights are not part of this project, that value will never be captured… the project scope for Freightway remains smaller and has largely concentrated on rental apartments and parking."
Samwick replied, "Amenities… we want to hear what your priorities and preferences are so we can try to incorporate that, as much as possible, into the development. Air rights: we've had preliminary discussions with everyone about how to best utilize them. Keep in mind the difficulties we had constructing the Popham Road Bridge, which is just 80 feet wide." He went on, "There's only so much value in that land right now; there are a couple of ways you can get that value. You can put it on the tax rolls, you can sell it and develop it – you can get something up front and tax dollars at the back end. If you increase the tax dollars at the back end, you're going to get less up front. We have certain needs up-front, primarily… parking. We also have a number of wants, in terms of amenities and things we can bring to the community. "
Deborah McCarthy (Bradley Road), "I don't think that the path… to address fiscal concerns is the path we should be on… I have a great number of concerns about what is being proposed and how it may detract from rather than enhance the village center. In addition… I have a question with respect to the parking… how much parking is going to be allocated for the residences? When they're talking about 720 spaces, is that for the commuters and residents?" Samwick quickly responded, "That's for the community. Residents would have separate parking."
McCarthy added, "One of the things… these two proposals fail to show is the ability to access the site and to depart the site in ways that would enhance traffic flow… The other thing is… the village should be asking for affidavits from these developers as to their litigation history. Have they been sued; have they settled those suits; what have the suits been about, so we have a better understanding of what their track record is. I can understand the desire of the village to want to develop that site… (but) there is vacant (retail) space in the village and working with the individuals who own that space is probably the most productive step the village can take in that regard."
Samwick answered, "That is something that is already happening; the village manager and I met with (an) owner… two days ago. With regard to other things… We are not supporting or sponsoring the development proposals... These are designed to engage a conversation… we're going through extra steps to involve the community, and involve the community at a much earlier stage than would normally be the case… By having early discussions, we're not having refined plans to dive into."
Marshall Kitain (Butler Road) "A vibrant downtown is a worthwhile goal. The proposed development here is too risky, is too big, and it offers no guarantee of creating the vibrant downtown we would like. Creating this much new housing supply does not serve current village residents... It will pressure the school system infrastructure, particularly if zoned for a single elementary school… Adding significant new housing supply at a low price point depresses existing property values, and the development itself is risky… The potential for unintended consequences here is very large… while transit-oriented developments may be great for some towns, that does not mean it's right for Scarsdale… Listen to your constituents here tonight."
Samwick replied, "We haven't addressed school zones; that's something the school district and board of education determines… I agree with you; just because transit-oriented developments have worked in other communities doesn't mean this is right for 10583. But we want to look at it and make an educated determination."
Kitain followed, "I wholly agree that it's worth exploring. What's being presented here are two, by and large, similar kind of developments. They're not real out-of-the-box thinking… Amenities like squash courts and a pool… a park, a playground… those are real creative ideas and should be presented… once you continue going down one path, it almost becomes a fait accompli."
Zangzhou Hu (Brite Avenue) then discussed the desirable Short Hills school district becoming overcrowded after a new apartment complex was built. She also expressed concerns about Scarsdale's timeline in selecting a preferred developer, as well as the quality of the project analysis to date. Samwick explained that the reason a preferred developer would be "selected prior to having all the information is so that (it will) have enough comfort to spend money to do site due diligence. They will determine what the environmental condition of the site is; they will see where the bedrock is, where the water table is, and what can be built there. That enables the developer with the village to refine the program… in the meantime, we are doing analysis; we are looking at the experience of comparable communities; we're looking at what the experience is with school generation…we're looking at what it is in Scarsdale… We've heard about what is happening in Short Hills… we have not yet been able to confirm that… but it's critically important (to take into account)."
Claudine Gessel (Kent Road) said, "This is just more kids, no matter how you look at it… and, of course, we don't know how many kids there are, we just know they're more. What we also know, from the Greenacres thing that just happened, is that we're pretty maxed out… in every room, with every teacher, in every seat. We are maxed out and people don't want to raise the tax bill… (for more square footage, and more teachers)… what kind of taxes is this generating?" Samwick followed, "Fiscal impact: if it doesn't work, it's not happening… with respect to schools, if we have to build more schools, it's not happening."
Alex Wolf (Harvest Drive) stated, "It seems to me that this project is offering us very marginal benefits in terms of the public amenities in return for huge profits for developers, who come in here, build, and, yes, Avalon will manage their asset. That's wonderful for us… This garage (will cost) $2.5 million to repair. That's less than one-tenth of a percent over a 10-year period during which those repairs are supposed to have a useful life… That's $500 a family over 10 years. So why are we getting nothing for this (development)? We have to accept this residential component to get marginal benefit to the community? …We could have a bond issue and make the improvements that the community wants."
Samwick followed up, "If we think we're getting nothing (with this project), we're done; we'll fix the garage. With respect to the future of the garage, the garage is almost 50 years old. This $2.5 million is just the beginning. There is a lot of money, probably tens of millions of dollars, that needs to be spent over a longer period of time, albeit, but, unquestionably, we are at the beginning of a downward spiral with respect to that garage… That's why it's so important to do the evaluations that we're doing right now."
Fernando Gueler (Taunton Road) stated that he and other residents would like to see a spectrum of options for the Freightway site. He explained the frustration of having to choose just between repairing the garage and a large scale, multi-use project. He also felt that the two finalists' designs were very similar, and presented residents with too few ideas/choices. Samwick explained that all developers were asked to provide designs that reflected existing village center architecture; the two designs presented include features that currently work in these types of developments and are market-driven
Kenneth Clay (Tompkins Road) commented, "It feels like a remedy for an illness I'm not sure we have. We have a parking lot that's in decay; it can be repaired. We may have an opportunity to do some other things… We ought to do a little more to define the needs… I would hope this isn't fully baked; this is illustrative, and that we will give further consideration with community input." Samwick then said, "The way you've said it is exactly right; it isn't fully baked."
Michael Levine (Walworth Avenue) then said, "What is the impact on the public school population and what's the sustainable or acceptable impact? …The visioning study… estimates at most 20 new public school students; that's not consistent with the RFEI from East End, which says it's targeting mature adults and seniors, and young families seeking starter homes in a walkable, suburban location with great schools. LCOR, similarly, (states)
'The intent is to provide a wide variety of residential unit sizes… from families to millennials to mature adults, we're committed to reaching as many groups as possible. Well, families and millennials, millennials become families. People who will have school kids… You really ought to look at this carefully now because it may avoid doing a whole lot of other work if you can't find a way to keep the school population down to the 20 or so you said in the visioning study." Samwick replied, "If there's one threshold issue, it's school impact. We are on top of it."
Soon after, Mayra Kirkendall Rodriguez (Fox Meadow Road) stated, "I think it's fantastic to have this kind of a session; I think it's really great to see so many residents wanting to be actively involved in our municipality and it's essential to have cognizant diversity. It can be hard, it can be ugly, because everybody has a different background, everybody has a different culture, (and) everybody has a different way of speaking. But it's when you really deal with the differences in opinion… that the result is far better. If we surround ourselves with just the people who agree with us, that results in a higher probability of failure… I want this to be a smashing success... The sun is setting on America's longest economic expansion in history… 25 huge retailers went into bankruptcy this year; 30 more are predicted to go into bankruptcy next year… I don't want to rain on anybody's parade… we have to be very careful in our due diligence – the financials of the bidders, the economics of the project, and hopefully, that's coming at some point soon… and any reputations risks to Scarsdale. "
Residents raised a number of other issues and urged that any development feature sustainable design; asked the village to improve communications efforts related to the project and engage more residents; questioned if the developers could drastically reduce the number of proposed residential units; reinforced the need for the village to serve current residents rather than future residents; and asked their neighbors to debate the issues respectfully.

If you were unable to attend the meeting, you may view the developers' presentations and provide feedback via Scarsdale.com.
Following the meeting, John Gliedman of Lyons Road sent this letter to Scarsdale10583:
Meetings like the one publicized by the mayor and held on December 11, 2019 are so important because they help focus and foster advance planning. I fear there was no such meeting in the town to our east, Mamaroneck, when it learned in 2014 that 300 new families had been added as residents due to various trends, including new construction.
The signs of overcrowding began the following year, but they erupted in 2017 with news that rezoning of school assignments was on the table. A map had been prepared showing the new assignments, as the Chatsworth and Murray Avenue schools had become overcrowded. This triggered petitions and public meetings in early 2018, when parents who had moved to be walking distance from their school suddenly faced long trips to their proposed assigned school.
There is nothing inevitable about Scarsdale to say that this could not happen here. Take the Freightway out of the equation for the moment. Demographic pendulums have a way of swinging back and forth. Overcrowding is an ever-present risk. Now, add Freightway apartment development plans into the equation. Why risk a self-inflicted problem of overcrowding into our community? Surely our local store profits and the cost of sustaining Freightway are problems that we can isolate and solve without triggering new, worse issues?
Don't Throw in the Towel on Freightway Development Yet
Details

Written by

Joanne Wallenstein

Hits: 3254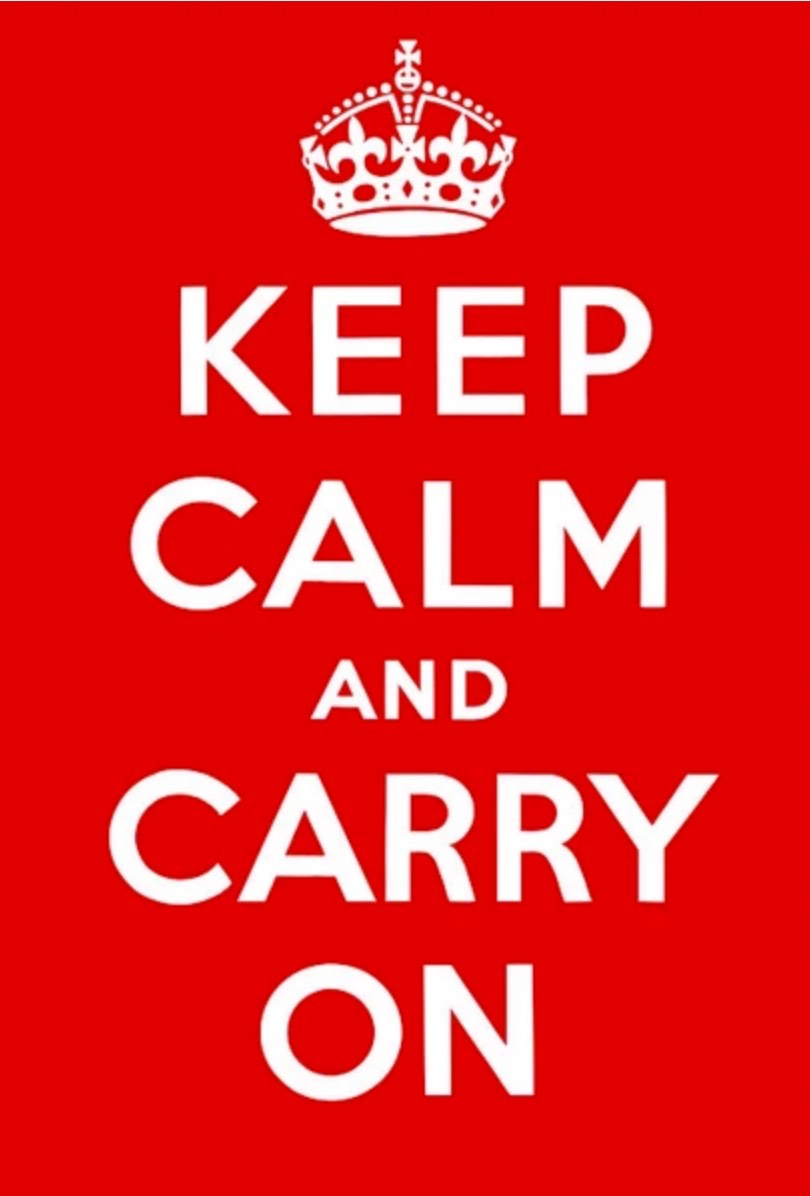 (This is the opinion of site owner Joanne Wallenstein)
It's understandable why a proposal to build up to 280 apartments on the Freightway site has so many Scarsdale and Eastchester residents up in arms. Though the garage is dripping and rusting, many cannot understand why the need to rebuild it would necessitate the largest development project in Scarsdale's history. What's more, what some see as an opportunity to bring people and revenue to the Village, others view as a threat to neighborhood character and schools.
Without the presentation of any assumptions or financials behind the proposals, residents are unable to assess the potential impact on the schools and the tax rate. Lacking details, it's hard to see what if any benefit there will be to the schools, the Village and Scarsdale's 17,000 residents.
Those who support the development plan point out that it may bring new life to the Village and attract young residents who may eventually buy single-family homes. These residents will be able to walk to the train and the Village and fuel a renaissance in our floundering downtown. They claim that transit oriented development in other Westchester towns has not proven to overcrowd schools or unravel the community fabric and has helped these towns to thrive. Again, since no quantitative analysis is provided, it's hard to assess the impact on foot traffic in the Village and validate the claim that the project will revitalize the market for retail stores and restaurants in the Village.
So where does this leave us? After years of community input, focus groups and work by urban planners, are these objections reason enough to give up on development all together? Is there a potential benefit to listening to both sides to see if common ground can be found? Might there be other solutions that appeal to more residents?
Let's take a deep breath and consider some facts on which most can agree.
-The Village-owned garage needs to be renovated now and ultimately completely replaced.
-The garage generates $600,000-$700,000 in revenues that are badly needed by the Village.
-The garage and the two and half acres surrounding it are an eyesore – and could clearly be put to better use.
-Scarsdale's school population has been dipping and is expected to decline by another 300 students in the next five years. See the enrollment projections here: *
-Our downtown lacks the vitality of neighboring towns and many stores are vacant.
Currently, the Village has two proposals before them, one calling for 220 residential units and the other for 280. The two developers have presented renderings and site plans, but the accompanying financial data has been withheld, as Trustees fear that sharing it will put them in a poor negotiating position with the developers.
Neither plan offers much to current owners of single-family homes. One plan proposes a possible theater, but other than that, it's difficult to envision how current homeowners would benefit. Would real estate taxes go down as a result of the revenue from the development? Would there be any new public facilities such as a dog park, a playing field, a pool or an ice rink? Who knows? Right now, those who live here now are hard pressed to find the pearl in the oyster. As one man put it, these two similar plans pose many risks with little potential reward.
However, just because these two plans have little appeal, it doesn't mean that a solution cannot be found.
I suggest, as many did at the meeting, that the Village go back to the developers and ask for some creative solutions that reduce the number of residences and increase amenities for Village residents. Trustees should provide developers with a maximum number of housing units and a wish list of additional community facilities. Are office space or restaurant sites viable options? More site configurations warrant consideration.
Under these scenarios, with a reduced number of residences, perhaps the developer would not agree to underwrite the full cost of the garage – and the Village would need to take on debt to share some of the cost of the garage. But the tradeoff would be well worth the cost. More exploring needs to be done and rough cost and revenue estimates need to be shared.
About the finances, as the Scarsdale community includes people with professional expertise in municipal finance and real estate development, trustees should share financial projections and give these folks a chance to analyze the numbers. Simply stating that the development will provide a "net benefit" to the Village, as claimed by the Mayor, is not sufficient evidence to move forward.
In conclusion, the 2.5 acre site is very valuable property and Scarsdale remains one of Westchester's most desirable places to live. If this development is supposed to be a public/private partnership, let's put the needs of the public first.
Just because the first two proposals we received our not up to snuff, we should not give up. There are benefits to improving this site for those who live here now and those who will come, so let's continue to explore our options.
*Note: Here are the school district's enrollment projections as of December, 2019.

The 2019 Guide to Holiday Tipping and Gifting
Details

Written by

Stacie M. Waldman

Hits: 7164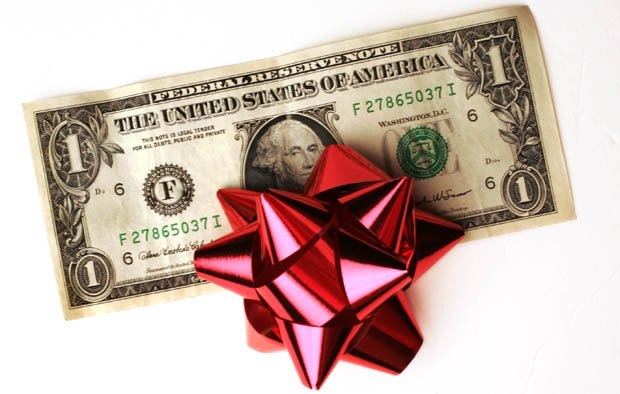 Christmas tunes are playing on the radio, you took advantage of the Black Friday super-sales and you gave generously on Giving Tuesday …. so what's next on your holiday list? Tips … and all the questions surrounding them. What are you tipping the trash guys? Are you allowed to give a cash gift to the mail carrier? If you get your hair highlighted right before Christmas, should you give more than the usual tip?"
Why do we tip? Some people tip and gift simply because it brings them joy. Others say they want to show appreciation for those who make their life easier or better while some tip out of obligation or fear that they won't get good service if they don't tip at holiday time.
Most just want to know what everyone else is doing so that they can tip the right people the appropriate amount.
The Emily Post Guide to Etiquette suggests thinking about tipping at holiday time in the following way and giving based on the following:
• The quality and frequency of the service you receive
• Relationship with service provider
• Years person has provided service
• Budget: only give what you can afford
• It's always okay to give baked goods and a note showing your gratitude
The guide also states that all gifts or tips should be accompanied by a personal note.
It takes a village to answer the tipping question and thankfully, our village loves to respond to surveys. Here's a breakdown of your response to our survey:
The Nanny: As a regular in the household, it is no surprise that nannies get the biggest gifts from the families for whom they work. The overwhelming majority of people give their nanny a full week pay as a bonus or tip. Some people say that they give a smaller amount of money ($100-$200) and a gift like a nice handbag or perfume. Etiquette sites warn that nannies do not want gifts related to kids, particularly your kids (like a framed picture), but they do recommended that your children write a note or draw a special picture for their nanny accompany the gift. A note of gratitude from the parent(s) goes a long way.
The cleaner/housekeeper: These are other people in many people's lives that are not regularly tipped. Two-thirds of respondents show their appreciation with a gift of one-week's pay. Another 15% give $200 which may be more or less than they pay their crew weekly. About 10% of people give a $100 bonus to their cleaning help during the holidays. Again, if this is someone you have a personal relationship with, a note of thanks is always appreciated.
The Beloved Babysitter: If you love and appreciate your babysitter, it's nice to give this person a card expressing your gratitude and a little extra spending money over the holidays. Most people give $50, $100, or an average week's pay. If your kids add on to this with an art project or card, that's even better.
The Trash Pick-Up Team: Although it's not a glamorous job, being a sanitation worker has its perks. Whereas Scarsdale's Department of Sanitation has a policy stating that sanitation workers cannot accept or solicit monetary gifts, it seems like a good number of you either ignore this or don't know about it since only 8% of people don't give cash. Of those who do tip, 45% leave $25 per person, 33% leave $50 per person and 14% leave $100 per person. One person responded that they leave a week's pay, but I'm not sure how we know what that is.
A very common question is HOW do you tip them, as in where do you leave the money and cards? Some people tape gifts onto their garbage or recycling bins but if you worry about someone else taking it, you can leave a note asking them to ring your doorbell and then hand them their gifts on garbage collection day. Of the 8% who do not acknowledge sanitation workers with cash, the most common reason they give is because they are salaried employees with benefits and are not dependent on tips.
The Mail Carrier: Postal workers are usually acknowledged during holiday time, although the United States Postal Service (USPS) does not allow mail carriers to accept cash gifts, checks, or any other form of currency. They may accept snacks and beverages, gifts valued under $20 including gift cards to a specific retailer, or gift baskets that can be shared with other staff. That being said, of the 80% of people that give a cash gift to the mail carrier, half give $25. Other denominations include $50 (26%), $100 (14%). A few people give a token $10 thanks. Again, mail carriers are not tip-dependent workers, so if your budget is tight and your mail delivery person doesn't show much love, consider skipping the tip.
The Delivery People: Newspaper delivery people depend on tips for income, so it's nice to give a bit extra ($10-$25) to these people during the holidays if they provide a good service. Private delivery services (like FedEx and UPS) may accept monetary and non-monetary gifts, but they are salaried employees and do not depend on tips for wages. One-third of people give cash gifts of $25-$50 to their package delivery people but two-thirds give nothing extra to them during the holidays.
The Teacher: Almost everyone appreciates their children's teachers and all but 5% acknowledge them at holiday time with a gift or a cash equivalent. Of the 78% of respondents who have kids in school, 25% give a gift valued under $25 and 6% give a gift valued over $25. Another 25% give $25, 10% give $50 and 8% of people give their child's teacher $100. Although it is likely that some respondents have children in private school with different policies, Scarsdale school policy states that class parents can ask for contributions of up to $10 per family for a group gift for the teacher and individual gifts must remain under $15. Hmmmm….
The Lawn Service: Less than 20% of people gift their landscaping/lawn service companies during the holidays but those who do give about what they pay their lawn company for one or two weeks of mowing. T'is not the season for lawn care so that may be the reason people forget the gardener.
The Bus Driver/Monitor: Less than half of respondents have a bus that takes their kids to school, but of those that do, most give $25 or $50 to the driver and monitor. If your kids are on a bus with other kids you know, it might be a good idea to pool money and give one larger gift to the driver and monitor. It's also nice to have your kids write a card or draw a picture if they like their experience on the bus.
The Groomer/Dog Walker: Only 25% of those surveyed use groomer and dog walking services. Those who do tip give about $50-$100 or what they'd pay for a week of walking or a pup grooming session. If you have a personal relationship with this person, it's thoughtful to include a note of thanks for treating your furry family member well.
The Trainer: Most people don't have a personal trainer. Of the 25% of people with a personal trainer, most give $100-$200 or the equivalent of one week of training. As this is someone you spend time with, a personal note of gratitude should accompany any gift.
The Coaches/The Tutor: A quarter of people responded that they do not give an extra tip to a coach or a tutor at holiday time, but about 20% people give a tangible gift, 20% give $50, and 15% of people give $25 or $100. This was quite a range which suggests that relationships with coaches or tutors vary.
The Hairdresser and The Manicurist: Most people (65-75%) have a hairdresser and/or a regular person for manicures and pedicures. Of those, 30% give nothing extra to their hairdresser and 50% give nothing extra to their manicurist. About 25% give $50 to their hairdresser and 17% give $100. For nail technicians, most give $25 and some $50. A few people bring small gifts. If you go to your regular hairdresser or nail salon to get your hair or nails done during the holidays, it is appropriate to give a bigger tip than usual (and up to the cost of the service).
However, some etiquette sites say that if you regularly tip someone, there is no need to tip a significant amount extra during the holidays. If you're getting your hair cut, colored and styled and think you are expected to give the cost of the hair treatment, this can add up to a lot of dough.
Here are the results of our survey of what your fellow Scarsdalians are giving this season:

Remember that there is no right or wrong amount to tip and that a personalized card is a most sincere gesture of gratitude. The above list is just a guide of who you may want to consider giving a gift to but is by no means exhaustive. Quite a few people wrote in the comments saying they also tip the dry cleaner, the handyman, the boss, the administrative staff or co-workers, the milkman, the vet, the gym instructor and the tennis pro.
If you don't feel comfortable giving a tip consider a special gift like a bottle of wine, a fruit basket or a gift card to a local restaurant to show your appreciation. A donation in someone's name is also a nice way to show that you are thinking of them, particularly if it's to a charity that's meaningful to them.
We hope this season brings you joy with your gift-giving and that this helps takes the stress out of the whom and the how much.