Madison Noelle Chappell Passes Away at Age 25
Details

Written by

Joanne Wallenstein

Hits: 4366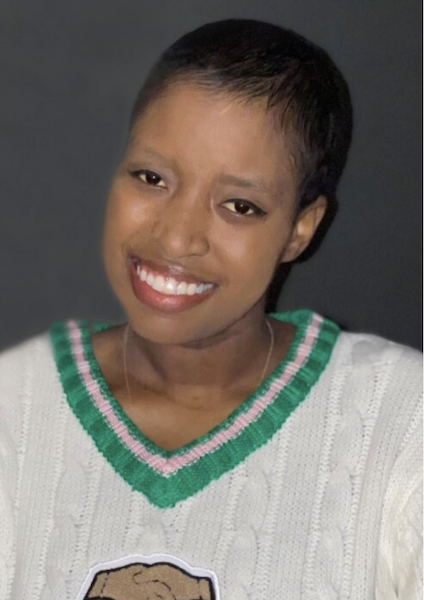 A service for Madison Noelle Chappell of Scarsdale who passed away at the age of 25, will be held at Hitchcock Church on Wednesday February 16 at 2 pm.
Here is a statement from the Reverend Pete Jones at Hitchcock Church, sent out on February 7, 2022.
"It is with unimaginable sadness and with eternal hope in the resurrection that I share the following statement from the Chappell Family:
"It is with the deepest of sorrow that we share that our beloved Madison Noelle Chappell has gone on to be with the Lord this morning. Celebration of Life details to follow."
Madi was 25 years old. Please keep her parents (Robert & Nicole) and her brothers (Robby & Noah) in your prayers tonight and in the days to come.
Then I heard a voice from heaven say, "Write this: Blessed are the dead who die in the Lord from now on." "Yes," says the Spirit, "they will rest from their labor, for their deeds will follow them." -Revelation 14:3
You are welcome to join together with us here at Hitchcock as we celebrate the life of Madi Chappell next Wednesday, February 16, at 2pm.
For those seeking to make a donation in Madi's memory, please do so to the Eastchester Volunteer EMS Corp where Madi worked during high school and college (www.eastchesterems.com).
Chappell's Linked In profile reads as follows:
Madison(Madi) Noelle Chappell was born in New York City, January 6, 1997. She lived in Harlem up until the age of 14, after which, she and her family moved to Scarsdale. She has two dogs, a boxer (Blaze, 6) and a dachshund (Bella, 2). She also has 10 fish. Madi has always dreamt of becoming a physician and graduated from Syracuse University with a B.S. in Psychology as well as completed all the necessary Pre-Medicine courses in 2019. She is proud that she was on the dean's list twice and was able to remain a full time student after being diagnosed with Metastatic Cervical Cancer in 2018, despite doctors telling her to drop out. She plans to apply to medical school in the coming years.
Over the summers during college, Madi volunteered as a research intern at Burke Neurological Institute in the Edward's Brain Stimulation and Motor Control Laboratory. She assisted in clinical and therapeutic intervention with patients using various robotic assistive technologies. While volunteering at Burke Neurological Institute, she was also a Clinical Intern for the Restorative Neurology Robotics Clinic. There, she assisted Physical Therapists and Occupational Therapists during therapy sessions using cutting edge technologies. She also assisted in the process of administering Transcranial Magnetic Stimulation, and performed literature reviews and critiqued current rehabilitation devices for impairment reduction in neurological populations. The patient population consisted of those with neurological impairments caused by strokes, traumatic brain injuries, spinal cord injuries, and other neurological conditions.
Madi volunteers at Mount Sinai West in the Maternity Department. There, she makes rounds to all patients in two postpartum units, assists patients and families by retrieving medical supplies, assists nurses by delivering lab samples and picking up medications from the pharmacy for patients, and delivers birthday cakes to newborns and their families and sings Happy Birthday with them. Madi has been an EMS Volunteer since she was a senior in high school. She currently runs her clothing business, Be Decent Clothing.
Scarsdale's Black History Explored in New Exhibit: Not Forgotten
Details

Written by

Joanne Wallenstein

Hits: 681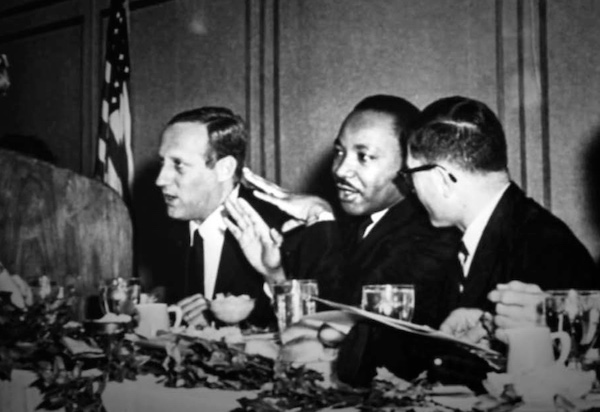 The Scarsdale Historical Society and the Scarsdale Public Library are pleased to announce an exhibit for the month of February titled, "Not Forgotten: Scarsdale's Black History." It will be on view in the Local History Center at the library during regular hours. There will be a virtual live premiere on the Scarsdale Historical Society's Facebook page on February 8, 2022 from 7:00 - 8:00 P.M. Visitors will be immersed in experiences and events that have shaped Scarsdale's Black history through documents, photographs, and artifacts.
The exhibit explores local slavery, the important role of the Black community on Saxon Woods Road, and the local influence of Dr. Martin Luther King, Jr. Visitors will travel through time from Scarsdale's earliest slaveholder records of 1755 all the way to the assassination of Dr. King, when 2,000 residents held a silent march through town. There is a combination of treasured artifacts from the Scarsdale archives as well as newly uncovered items. For example, the Scarsdale Historical Society recently acquired copies of personal letters from Dr. King to Scarsdale Community Baptist Church in preparation for his visit in 1960.
Visitors will also see museum-quality artifacts on loan from prominent collection-builder and Scarsdale Historical Society trustee, Seth Kaller. Items include Frederick Douglass Civil War recruiting poster ("Men of Color To Arms! To Arms!"), an Abraham Lincoln letter about "Freedmen," a handwritten letter by Jackie Robinson about Civil Rights, the Presidency, and the Supreme Court, and a rare original mimeograph of Dr. Martin Luther King, Jr.'s speech from the March on Washington for Jobs and Freedom, printed only hours before by the March's press office.
"The exhibit conveys that Black history is tightly woven into the fabric of our Village, and will not be forgotten," stated Randy Guggenheimer, President of the Scarsdale Historical Society. "Through this collection, we recognize and honor Black people's struggles and triumphs in Scarsdale's history. With the contributions of Seth Kaller, we're delighted to take these issues and figures beyond our village borders with a few important historic artifacts that show some of the same figures and issues on a national scale."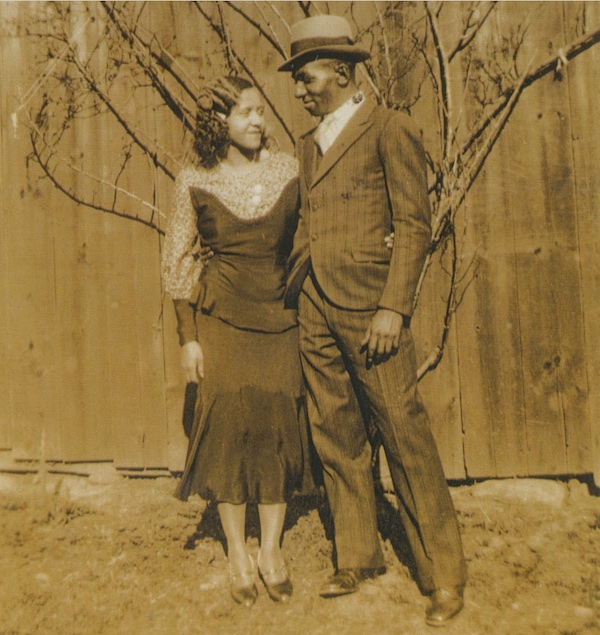 (Photo Caption) Alfred Peterson and Josephine Baker at 299 Saxon Woods Road in the 1930's. Alfred was relation of descendent of Robert Purdy, an escaped slave who became a Scarsdale landowner in the 1850's. Credit: Al Surya Peterson Jr. for the White Plains Public Library Collection
"In selecting the topic of our first history exhibit since the reopening of the transformed building, it was important that we shine a light on the rich history of Black people in Scarsdale," stated Dan Glauber, Local History Librarian, Scarsdale Public Library. "We invite the public to visit the exhibit and experience the library as a community space for the exploration of ideas."
The exhibit can be experienced both in-person and virtually. The public can register for the virtual premiere at https://www.scarsdalelibrary.org/events/not-forgotten-scarsdales-black-history or simply attend the event on Tuesday, February 8 at 7:00 PM by clicking https://fb.me/e/19oZphT0u (a Facebook account is not required for viewing).
(Pictured at top) MLK-dinner-1965.jpg: Dr. Martin Luther King, Jr. at a benefit dinner in Eastchester hosted by Abbott House in 1965. Before the dinner, Scarsdale resident John Marqusee (far left) hosted a private reception for Dr. King with 200 attendees at his home on Kensington Road. Credit: Abbott House
About the Scarsdale Historical Society
The Scarsdale Historical Society exists to discover, preserve and disseminate historical information, as well as inspire others to learn about and contribute to the history of Scarsdale and the Central Mid-Westchester Region. The Scarsdale Historical Society accepts grant applications for projects that meet its mission, particularly those that will inspire others to learn about the history of Scarsdale and the surrounding communities. Learn more at www.scarsdalehistoricalsociety.org.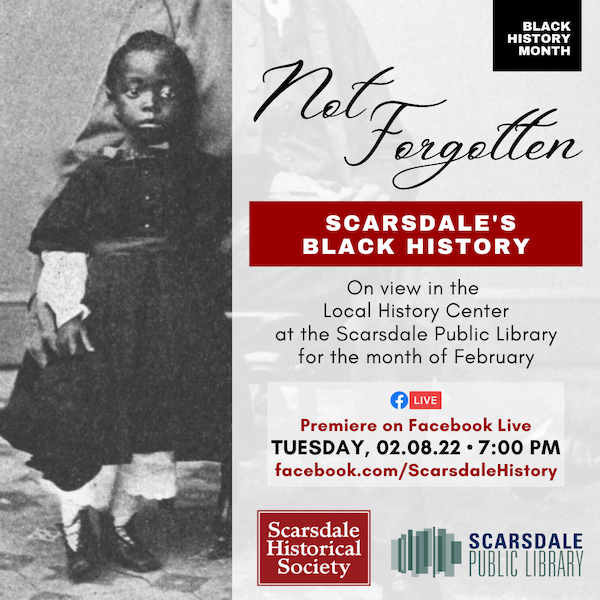 SHS Cheerleaders Have Something to Cheer About
Details

Written by

Joanne Wallenstein

Hits: 1022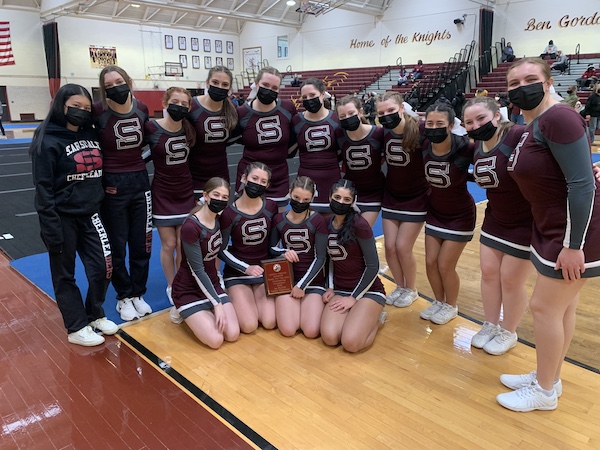 Scarsdale Varsity after placing first at the Mt. Vernon competitionThe Scarsdale High School cheerleading squad finally has something to cheer about. Amended guidelines announced by the Scarsdale School District on Tuesday January 18, 2022 clear the way for school trips. This was just in time for the Scarsdale Cheerleaders to plan their trip to attend and compete in the UCA National Competition in Orlando from February 11 -13, 2022.
The team had a heartbreaking 2020-21 school year as they were barred from competing, due to guidelines from the American Academy of Pediatrics (AAP) who advised that masks could be a hazard during competitions. The warning said, "Face masks should not be worn for competitive cheerleading...because of the theoretical risk that the mask may get caught on objects and become a choking hazard or accidently impair vision."
However, though Scarsdale rules barred the girls from competing, 30 neighboring districts and teams from around the country did compete with the approval of their districts. At the same time, many other varsity teams were out on the field, the court and the gym.
So it's especially sweet news for the team that they will travel to Florida from February 10 -14, each team member to be accompanied by one parent or chaperone.
Assistant Coach Brianna Crispo explained, "The UCA National competition is the most prestigious championship in the U.S. Over 20,000 athletes attend this competition from all over the country. We have made it to the semi-final round for the past four years, becoming closer and closer each year to qualifying for the final round. We have high hopes for them this year and believe that they can make it if they hit a clean routine."
According to team co-captain Sabrina Finegold, "The competition begins on Friday 11, where varsity (and if JV attends, JV) will compete in prelims. When we arrive at ESPN Wide World Of Sports, we go straight to the warmup mat, where we warm up tumbling and stunts, and if we have time do a full mark through (walk through our whole routine without stunts or tumbling). We then go to the backstage area where there is usually one or two more teams waiting to go. We compete our routine and then wait to hear if we made it through the next round. There is little to no contact with other teams, making it very COVID friendly. If varsity or JV makes it through, we compete at semifinals on Saturday and then hopefully Finals on Sunday."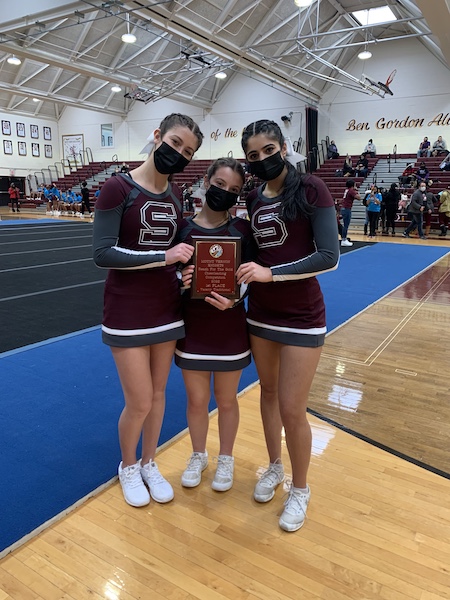 Captains holding our first place plaque at the Mt. Vernon Competition (from left to right: Blake Goodman, Sabrina Finegold, Lily Kiaei)
We asked if the team had raised money to fund the trip and Finegold said, "On a normal year we hold various events like our Scarsdale Competition and bake sales for football games, which we use the year after for our nationals trip. Although we were not able to do that last year, we still have some funds left over from the 2019-20 season."
Commenting on the season so far she said, "This year has been going extremely well. This team is the best Scarsdale has ever been. What makes this team so special, is the series of obstacles that have been placed in our way over the past two years— being denied the opportunity to practice and then compete last year, and then this year with the ever changing protocols regarding our competitions (for example we were approved to go to nationals, then unapproved and the re-approved)."
"Despite this instability, this team comes to practice every day, ready to put in the work no matter what is thrown our way. To prepare for nationals, we have been trying to complete as many full run throughs at practice as possible, as well as attend as many local competitions as we can. This team has the skill to get to finals, it's the nerves that get in our way. We believe that the more times we complete a routine, the more it will become muscle memory."
Assistant Varsity Coach Brianna Crispo added, "This group of cheerleaders is all heart. After enduring so much adversity the past year, we wanted nothing more than to see them compete on the mat at nationals. They worked so hard to earn a spot, practicing 5 days a week and competing locally on the weekends. I am so proud of them for fighting for what they love. We are thrilled to once again be able to watch these young ladies shine and compete for a national title."
Team Roster

Ella Hahn
Isabella Godshall
Sabrina Finegold (Captain)
Flora Zik
Lily Kiaei (Captain)
Blake Goodman (Captain)
Sydney Block
Olivia Reich
Noa Shiloach
Halle Jakubowicz
Mia Vatanapradit (Manager)
Audrey O'Hare
Ellie Mantzouris
Michelle Sosner
Sophie Brenner
SBNC Seeks Candidates for School Board
Details

Written by

Joanne Wallenstein

Hits: 1139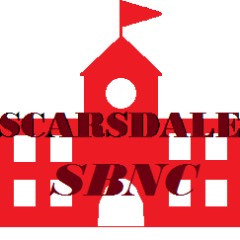 The School Board Nominating Committee (SBNC) is seeking to identify potential candidates to serve on the Scarsdale Board of Education. The SBNC held its first meeting of the 2022 season on January 23th and is now engaged in active outreach to build a robust candidate pool.
Over the next several weeks, SBNC members will recruit and review candidates in order to nominate three candidates for the nonpartisan slate in the next school board election. The school board election and budget vote are slated for Tuesday, May 17, 2022. All three of the school board members who will complete three-year terms this year are eligible for renomination. They are Karen Ceske, Carl Finger and Ron Schulhof.
The SBNC invites all Scarsdale School District residents to propose names of qualified individuals to serve on the Scarsdale Board of Education by email to sbncchair@gmail.com. A candidate must be at least 18 years old, a U.S. citizen, a qualified voter, and a resident of the Scarsdale School District for at least one year prior to the May 18th school board election date. Seema Jaggi, SBNC Co-Chair, stated: "The non-partisan SBNC process continues to enable a wide-range of Scarsdale citizens to be considered for nomination to the Board of Education. We welcome service-minded residents to step forward to help shape educational policies that support the children of our community."
Interested candidates should complete a biographical information form and submit it via email to sbncchair@gmail.com as soon as possible, but no later than 11:59pm on Friday, February 18, 2022. Application form is available on the SBNC website at www.scarsdalesbnc.com. Please see the "Join the School Board" tab or contact the SBNC Chair for further information.
Contacts: Seema Jaggi, Co-Chair Amy Schiff, Co-Chair
Letter from Irin Israel: Only in Scarsdale - No Sports Spectators
Details

Written by

Joanne Wallenstein

Hits: 832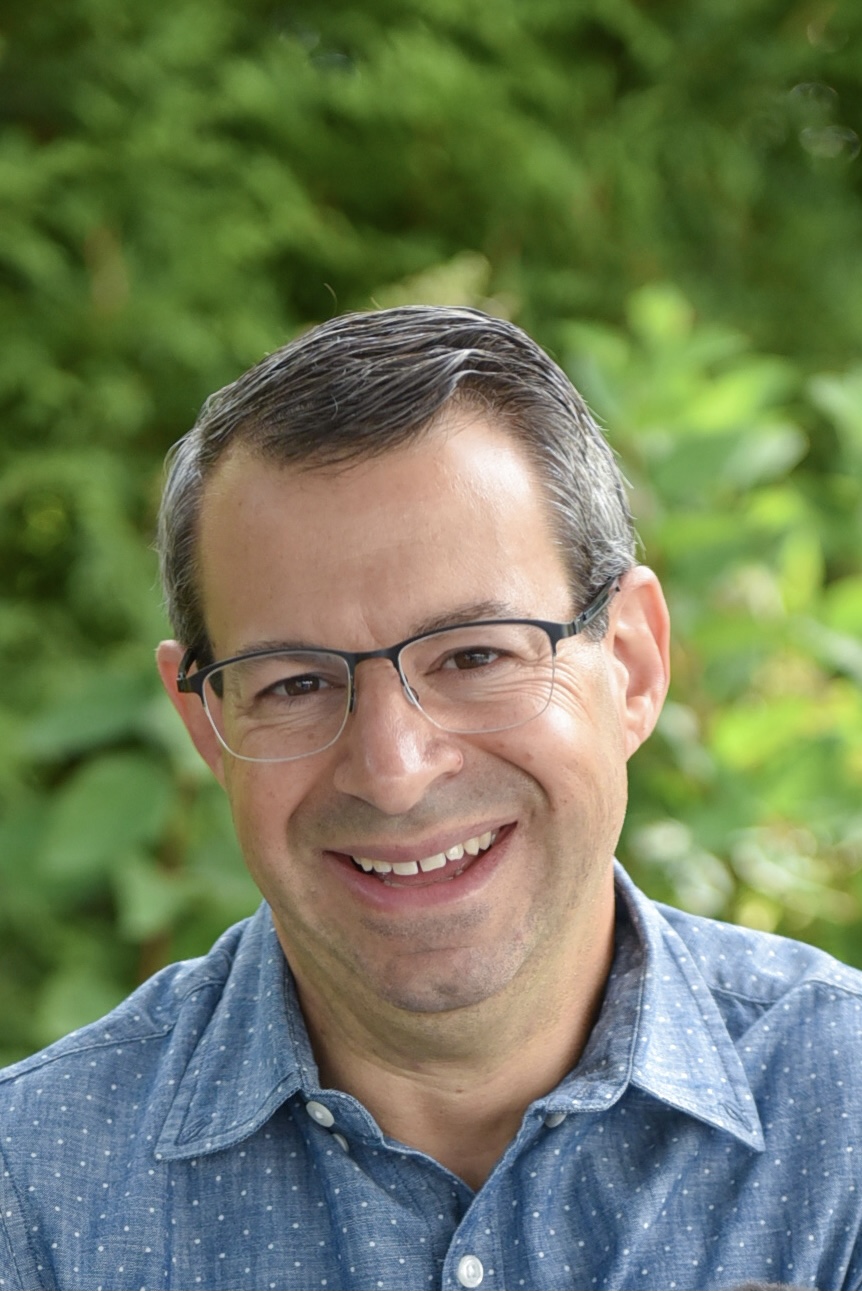 Currently, Scarsdale is the only local school district that I am aware of that is not allowing any spectators at sports games – from high school all the way down to younger kids' rec. Our school administration and board should address this immediately rather than in a few weeks.
At this week's Board of Education meeting, a number of athletes and parents spoke out about this issue. Scarsdale High School seniors were upset about not having their parents at their final season and about playing to an empty building with no energy or spirit. Parents were concerned about their kids missing these formative memories, the ones we all speak about for decades, and how this is affecting the children and their mental health.
Looking at my son's Scarsdale Youth Basketball schedule, I'm thrilled that my son's team has "away" games for the next 2-1/2 weeks so that I can watch him play. And that's sad.
While the omicron variant of COVID is absolutely a concern, and we want to ensure that its spread does not lead to quarantines and school closings, it is always important to add risk and tradeoffs into the equation. As one parent at the Board meeting eloquently stated, by keeping our masked, distanced, vaccinated children's parents out of the gyms during games, we are merely keeping away the only people that they are exposed to unmasked all day at home. Additionally, admitting around 30 parents to ventilated gyms with maximum capacities of hundreds does not move the risk needle.
Most importantly, when the Scarsdale school district is an outlier, especially a lone outlier, it is worth re-examining whether we are at the forefront or whether we are missing something. In this case, over 25 local school districts are allowing at least a limited number of parents to attend games – with Scarsdale being the only one that is not. We need to reassess what we are truly preventing versus what we are actually missing – both in the science and in our children's lives.
Irin Israel
Stratton Road