News From Scarsdale Village Hall re: COVID, Downtown Business and the Library
Details

Written by

Joanne Wallenstein

Hits: 1044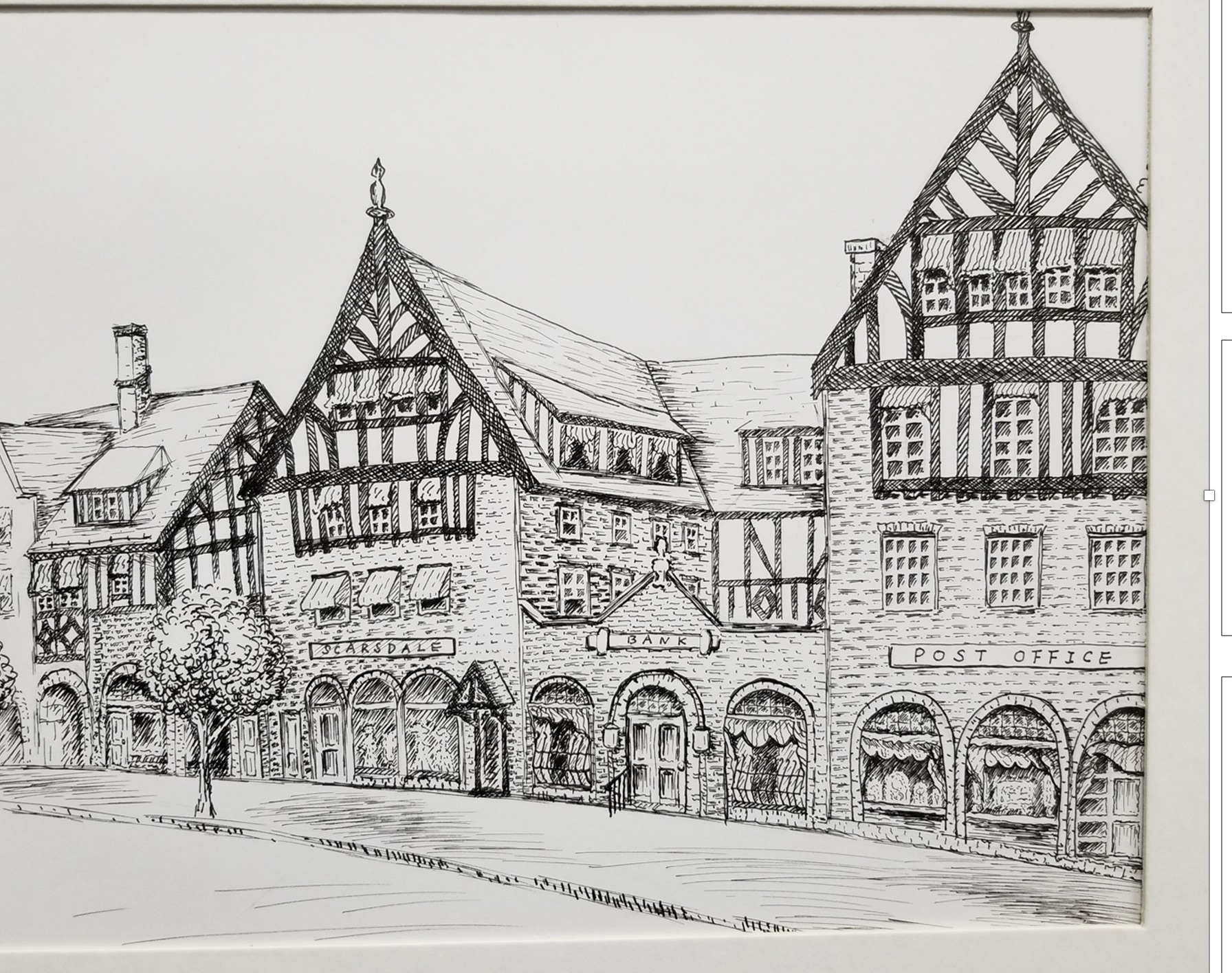 Drawing by Yanjun LiCOVID continues to dominate Village business, affecting all areas of residents' lives and goings on at Village Hall, where there is a 50% staff reduction to limit COVID exposure. At the Board of Trustees meeting on December 8, Mayor Samwick sounded the alarm about a dramatic increase in local cases, as Scarsdale's active case count has risen from 9 to 67 in just one month, with 44 new cases in the past week. He warned that the virus appears to be spreading inside households and asked residents to be vigilant and wear masks.
The meeting followed a public work session on proposed renovations to Freightway Garage and during public comments at the Village Board meeting Robert Berg and Robert Harrison both commented on what should be done at the site. Berg said he had wanted to offer input at the session but was not given the opportunity and said, "I think the Freightway Project should be put in a deep freeze." He asked that any funds that were allocated toward development at the Freightway site be used for the maintenance of the existing garage. Harrison also said he wanted to comment at Board of Trustee work sessions.
Liaison Reports:
Trustee Justin Arest read a statement from the Reopening Task Force that was created to assist Scarsdale business owners during COVID. Though the dining tent in the Village has been taken down and the picnic tables will be removed the group is doing research and gathering information and ideas on what additional measures can be taken to improve business in Scarsdale.
Their "goal continues to be removing all unnecessary red tape and providing support to the community so that we can offset the horrible impact of COVID-19 and the associated restrictions on businesses to the extent possible," and they invite resident to share their ideas by emailing reopening@scarsdale.com.
In the meantime, they asked the Village Board to amend Village code to allow merchants, restaurants and service providers to use the sidewalks in the Village to conduct business. They may also ask the Board to fund a long-term planning study to determine the community's vision.
Trustee Lena Crandall highlighted a free exercise program via Zoom offered to seniors via the Scarsdale Recreation Department. Information on the program can be found here:
She also said that due to COVID, the Arthur Manor Association will not be able to hold their annual tree lighting and sing this year but that they thanked the Village for the putting up the holiday lights in Davis Park.
Trustee Rochelle Waldman provided an update on activities at the library on Olmsted Road. Contactless pick up and drop off is available at the new library and they have expanded their hours. Find information about picking up materials here. They will revise their schedule based on demand. The new café is open and available for breakfast and lunch pick-up and you can find their menu here.
Other Business:
In other business, the Board accepted a gift of $1,000 from Sang Han of Paddington Road to the Scarsdale Fire Department for support training, safety and operational efficacy of career and volunteer firefighters.
They approved a Memorandum of Agreement with the Uniformed Firefighters Association of Scarsdale.
They approved a resolution to award a contract for fluoridation and water quality improvements at Reeves Newsom Water Supply Station.
During the meeting of the Town of Scarsdale, the Board approved resolutions naming Anna Scaglione as the custodian of taxes, naming the Scarsdale Inquirer and the Journal News as town newspapers, naming several banks as official depositories, naming O'Connor Davies LLP as independent auditors and approving that Village meetings can be held via Zoom.
Community Physicians Launch Petition for the Establishment of a Medical Advisory Committee
Details

Written by

Joanne Wallenstein

Hits: 1028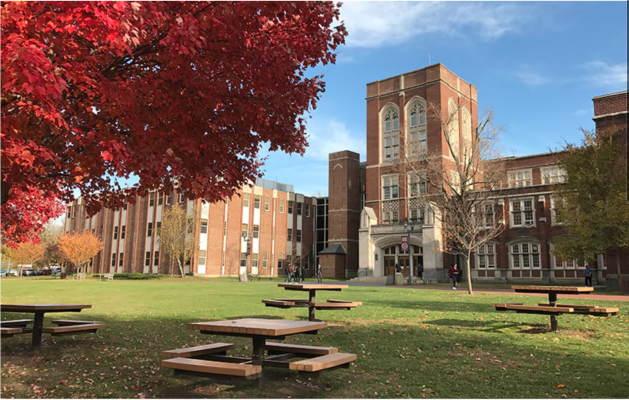 This letter was sent to the community and Scarsdale10583 by Drs. Kimberly Greene-Liebowitz and Rich Schutzer asking you to sign a petition to establish a Medical Advisory Committee.
During the ongoing SARS-CoV-2 pandemic, knowledge is critical and directly impacts decisions by the BoE, administration, teachers, students, and parents. Utilizing the medical expertise within our community will benefit all stakeholders, will allow for the administration to focus on day-to-day decisions, and will streamline policies. The difficulties posed by the current pandemic are expected to be long-lasting and the risk of additive epidemics (e.g. drug use, depression) is real.
We acknowledge the hard work done to date by the Scarsdale School District, administration, BOE, and our district physician, Dr. Corsaro. However, this is too big a job for a single physician to manage alone, and the value of additional physician input cannot be overstated.
Among other things, we expect this committee will:

-Improve healthcare communications and community education
recommend adjustments to SUFSD healthcare policy and resources reflective of evidence-based medicine
-Help refine the testing plans as necessary based on real-world experience
-Develop a set of medical goals/metrics for spring 2021 and the 2021-2022 school year.
We hope that you will sign this petition and support this necessary community resource. Please pass along to friends and neighbors!
Thank you very much! Please let us know what you think. Click here to sign the petition.
Letter to the Editor: What Happened to the Trees Along the Bronx River Parkway?
Details

Written by

Joanne Wallenstein

Hits: 820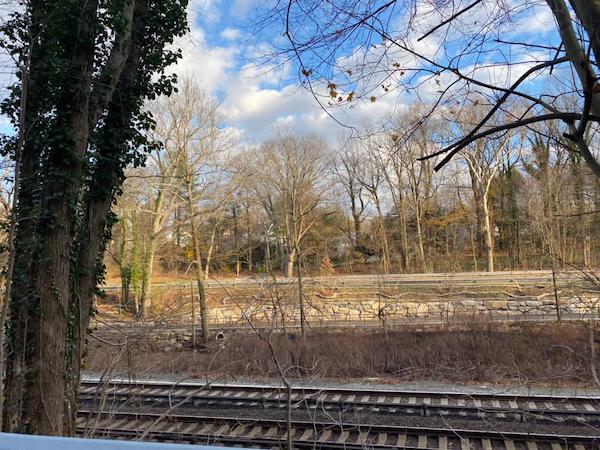 We received the following letter from Edgemont resident Comert Guneri, expressing his dismay about the loss of trees during the construction of the bike path along the Bronx River Parkway:
To the Editor: I would like to refer to your article regarding subject matter back in April 2017. As you are aware Westchester Parks and Recreation have already started the pathway project that connects Hartsdale and Scarsdale. I live in Edgemont in Hartsdale and have been a resident for almost 40 years in the same home.
What I like about my area is how peaceful and quiet it has been for so long. I have recently noticed a lot of noise coming from the Bronx River Parkway which we never heard before. As I further investigated, I saw the disaster on the Bronx River Parkway along the new pathway that is currently being built. I did a further search online and came across your article.
They have cut down so many trees there is almost nothing left. Hence the reason so much noise is being heard from inside and outside my house. The Bronx River Parkway and the train traffic are almost literally going through my living room.
Although, I am a supporter of this project I feel that it has NOT been done correctly. I would like to mention that we are very fortunate to live in this area as it "VERY SPECIAL" and must be maintained that way.
Your article said only about 200 trees would be cut down but it's obviously a lot more. I went on Google Maps and took some screenshots of the previous photos showing many trees along the Bronx River Parkway.
If you go and look now at the same area you may end up crying.
I kindly ask you to follow up on the project as it has done more harm than good. I believe if the same project was done on the other side of the Bronx River Parkway it would have been less painful for everyone.
I am sure the residents along the other side of the Bronx River Parkway probably think the same thing since they must be hearing a lot of noise from the train tracks, and Piipeline road as far as Central Avenue.
The trees were so dense that all that noise was being absorbed by the trees. But now there is no place for the noise to bounce off.
This is NOT something I usually do but since I live in an area where I am paying the highest tax rates in the country I think I at least deserve some peace and quiet.
Comert Guneri
45 Midvale Road
Hartsdale, NY 10530
Village Asks Residents to Pick Up Their Own Leaves
Details

Written by

Joanne Wallenstein

Hits: 1193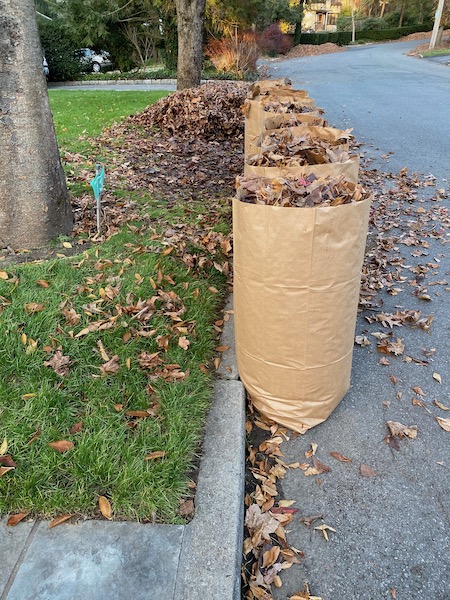 With 11 members of the highway department either out of work with COVID or due to exposure, the Village's ability to complete three rounds of fall leaf pick-up has been impaired. At the Village Board meeting on Tuesday November 24, Village Manager Steve Pappalardo reported that the Village has almost completed their second round of pick-up but may not be able to finish the third round, which will leave many leaf piles on Village streets.
He asked for residents and landscapers to help in one of three ways:
-We strongly encourage on-site mulch mowing – it's easy and beneficial.
-Direct your landscaper to transport leaves to the Recycling Center, 110 Secor Road, where the
leaves are accepted free-of-charge if accompanied by a letter from the property owner attesting to the fact that leaves originated from their Scarsdale residence.
-Bag leaves for curbside Sanitation pickup on your second collection day of the week.
We drove around the neighborhood today and saw that a few homeowners had already responded, packing leaves into bags for pick up by the sanitation department.
Above is a photo of my curb – where I discovered that I needed quite a few bags to complete the job!
CNC Invites Public to Organizational Meeting November 30, 2020
Details

Written by

Joanne Wallenstein

Hits: 514

Scarsdale Citizens Nominating Committee welcomes the 10 newly elected members and invites the public to observe its first meeting Monday, November 30, 2020 at 8:00 PM. The meeting will be held via Zoom video conferencing service. Members of the public wishing to follow the meeting can do so by following this link: Come to the meeting to learn more about Scarsdale's non-partisan system for selecting candidates to run for Village office on the Scarsdale Citizens' Non-Partisan Party slate.
The CNC consists of 30 elected Scarsdale residents who represent their neighborhood election units (Edgewood, Fox Meadow, Greenacres, Heathcote and Quaker Ridge). Ten new members are elected to the CNC each November to serve staggered three-year terms. The volunteer group will meet from November to January to seek, interview, and evaluate potential candidates to run for Village office. This year the CNC will nominate individuals to run for three openings on the Scarsdale Village Board and Village Mayor. Trustee Seth Ross will be finishing his second two-year term and Trustees Rochelle Waldman and Jonathan Lewis will be completing their first two-year term. Village Mayor Marc Samwick will be finishing his two-year term. The General Village Election will be held at Village Hall on Tuesday, March 16, 2021.
Scarsdale's non-partisan system has been operating successfully for over 100 years, following a contentious election in 1909. The goal of the non-partisan system is to attract qualified citizens who would otherwise avoid campaigning, but would be willing to run for office in elections. The CNC's deliberations and due diligence on all potential nominees is kept confidential to further encourage well-qualified volunteers to apply for a spot on the non-partisan slate. Typically there are four non-elected and non-voting administrative members of the CNC present to insure adherence to the procedural requirements of the Non-Partisan Resolution. Potential candidates also have the option to run for office outside of the Non-Partisan System under provisions of New York State law.
Are you interested in running for Trustee or Village Mayor? Do you know someone who would serve the Village of Scarsdale well? Contact any elected member of the CNC, or inform the CNC Chair, Eric Lichtenstein, at 917-864-1122 or edlichtenstein@gmail.com, or CNC Vice Chair, Steve Pass at 917-744-5026 or smpass@gmail.com .
Topic: CNC 2020 Public Meeting
Eric Lichtenstein is inviting you to a scheduled Zoom meeting.
Topic: CNC 2020 Public Meeting
Time: Nov 30, 2020 08:00 PM Eastern Time (US and Canada)
Join Zoom Meeting
https://us02web.zoom.us/j/85397420451
Meeting ID: 853 9742 0451
One tap mobile
+19292056099,,85397420451# US (New York)
+13126266799,,85397420451# US (Chicago)
Dial by your location
+1 929 205 6099 US (New York)
+1 312 626 6799 US (Chicago)
+1 301 715 8592 US (Washington D.C)
+1 253 215 8782 US (Tacoma)
+1 346 248 7799 US (Houston)
+1 669 900 6833 US (San Jose)
Meeting ID: 853 9742 0451
Find your local number: https://us02web.zoom.us/u/kevXXpF6CL