Seniors Chalk It Up
Details

Written by

Sophia Albert

Hits: 1901
Each year, the SHS senior class holds an annual chalking event early in the school year. This year at Scarsdale High School, the seniors were as enthusiastic as ever. Some came as early as 6:00 in the morning to create their masterpieces!
Each group was given a square to their chalk art. Some groups combined their squares to make an even bigger arrangement. Each piece was intricate and thought out, and seniors used different colors, blended the chalk with their hands, and included clever phrases. Many of the phrases incorporated the class graduation year, 20 (2020) in them. Some examples of phrases were "La2t 0ne" and "2 Infinity and Bey0nd". The event was a great teamwork activity to launch the senior's last year in Scarsdale.
See their creativity below:
Inside the Admissions Office - at the JCCMW
Details

Written by

Joanne Wallenstein

Hits: 2135

What really happens behind the closed doors of the Admissions Office? On Monday, October 7, 2019 from 7:30-9:00 p.m. at the JCC of Mid-Westchester, 999 Wilmot Road, Scarsdale, the deans and directors of a number of top colleges and universities will open those doors and dispel the myths about what it takes to get into college. This is the eleventh year in a row this program is being presented.
The free community-wide event – "Inside the Admissions Office" -- is sponsored by the JCC of Mid-.Westchester and Woolf College Consulting. Students and parents will hear the real story behind how decisions are made from the deans and directors of Binghamton University, Mt.Holyoke College, Swarthmore College, Syracuse University, Union College, and the University of Chicago. The evening will give the public the opportunity to learn the differences and similarities in how decisions are made by a range of colleges including selective universities, state universities, and liberal arts colleges. Advance registration is required here.
Moderated by Mamaroneck-based college admissions consultant Betsy F. Woolf of Woolf College Consulting, students and parents will learn:
· What makes a student's application "stand out";
· How an admissions staff makes the ultimate decision to admit, deny or defer;
· How colleges weigh grades, test scores, family connections, athletics, campus visits, interviews, essays and other factors;
· The institutional needs and policies behind the decision-making;
· The difference between a well-rounded student and a well-rounded class – and why that is important in college admissions;
· Whether declaring certain majors gives students a leg up in the admissions process;
· How admissions committees treat the application of a student who discloses his or her learning difference or ADHD.

Betsy F. Woolf is a college admissions consultant and an award-winning editor specializing in higher education and secondary school. She is a magna cum laude graduate of NYU and holds a J.D. from Hofstra University School of Law and a Certificate in College Counseling from UCLA.
Who Wins? Who Should Win?
Details

Written by

Joanne Wallenstein

Hits: 3143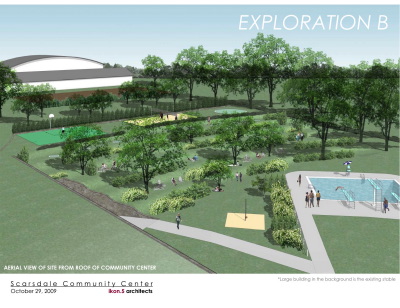 This is the opinion of site founder Joanne Wallenstein:
As a longtime resident and chronicler of the community I've seen many proposals for new facilities live and die.
Once upon a time, ice hockey enthusiasts set their sites on a skating rink next to the library but were dismissed by Fox Meadow residents who did not want an ice rink in a residential neighborhood. A few years later, in 2009, swimmers developed plans for an elaborate $25 million underground indoor pool and community center on the site of the outdoor pool. Neither of these passed muster, and in fact, some are still awaiting refunds for the fees they paid to join this never-built indoor pool.
After years of debate the community decided to commit $9.9 million of public funds in a public-private partnership for an extensive renovation and expansion of the library, but also shelved plans to build a new elementary school at Greenacres. Neighbors who bordered the Greenacres field launched a vocal and effective campaign to "Save the Field," trumping others' wish for a state of the art facility and silencing parents concerns about keeping children inside the antiquated school during the 2-year construction project.
Most recently, a proposal to build a dog park at the underutilized Weinberg Nature Center was squashed when a few neighbors raised the specter of increased traffic on Mamaroneck Road and the sound of barking hounds.
Why am I bringing this up?
Because we currently have two more proposals before us: one to install field lights on 80 -foot poles and a sound system at the high school…. and another for a large residential and commercial development project at the site of the Freightway Garage on the West side of the Metro North tracks.
Considering Scarsdale's history, will these see the light of day? Will the fears of the few override the benefits to many?
I have no dog in either of these fights but it seems to me that decisions on most of the land use development proposals come down to NIMBY. If those who live closest to the proposed site, or would be most affected by the change are able to marshal support and run a successful campaign they can often kill a proposal that would improve the lives of other residents.
If however, the NIMBY forces fail to organize or are afraid to speak up, they'll find that proponents for change will win out.
There are times when the overall benefit to the community should override parochial concerns. It's unfortunate that many good ideas are turned down as a result of a few loud voices in the room.
And that's where good governance comes in. The job of our school and village boards is to balance the needs of the individual vs. the community and strike the right compromise to benefit the most people.
Whatever the issue before them, let's hope our leaders do their due diligence, listen carefully and do not permit a few outspoken people to dominate the conversation. Our chosen leaders have the interests of the community at large in their hands and it's a big responsibility.
Little Free Library Allows Neighbors to Share Books
Details

Written by

Jordy Love

Hits: 1838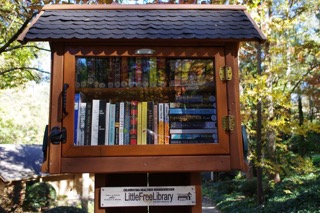 The Little Free Library, a non-profit organization that works to promote a love of reading, cultivate community and inspire creativity is celebrating it's 10th anniversary this year. This book sharing movement was started in order to allow neighbors and community members to share books with one another. Over 120 million books have been exchanged in more than 90,000 Little Free Libraries since 2009. There are Little Free Libraries all over including all 50 states and 92 countries across the world. Not only has the organization established relationships between books and readers but has also strengthened the relationships between neighbors who go to the libraries and share their favorite stories.
The libraries are unconventional; they are small, weather proof structures that contain books and are often placed on front yards in order to make them easily accessible and visible in high foot traffic areas. In order to be officially called a Little Free Library, it must be registered with an official charter sign and charter number however there is no standard structure or shape for a free book exchange. I recently purchased a kit to build my own Little Free Library and I am excited to donate my books and learn more about my community through the books they enjoy.
Learn more about building your own Little Free Library here.
Letter to the Editor: Common Sense Measures Necessary to Reduce Wanton Gun Violence
Details

Written by

David Stafford

Hits: 1675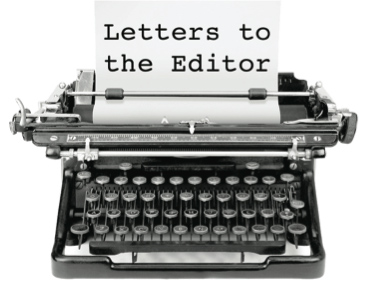 The Second Amendment to the US Constitution, which was ratified in 1791, reads as follows: "A well regulated Militia, being necessary to the security of a free State, the right of the people to keep and bear Arms, shall not be infringed."

In the aftermath of the latest mass shootings in El Paso, TX and Dayton, OH, once again the meaning of the Second Amendment has become the topic of heated debate in the US. On the majority of fiscal issues and some social ones, I consider myself right of center. But not on gun issues. Starting with assault weapons that have but one purpose – to kill as many people as possible in as short a time as possible – and what purpose they serve in the private sector. As I read and listen to conservative commentators, I hear opposition to any effort by the government to limit citizens' access to firearms, including the imposition of common sense reform such as universal background checks, the need for a license to operate a firearm, and a ban on weapons and accessories that turn firearms into the most lethal form of killing machine. Most galling is the slippery slope argument made by some conservatives, that by allowing the government to impose any limit on the population's access to firearms, it creates a slippery slope that will inevitably lead to government confiscation of everyone's guns. This absolutist argument is spurious, and in my view anyone who makes it lacks mind, heart and soul.

It is time for all of us in Scarsdale and elsewhere to step back and ask why US society has, by far, the highest rate of homicides by firearms in the world. As for the intent of the Second Amendment, one needs to consider the context in which it was adopted in the late 18th century. It was written in the context of a society still deemed at risk from exogenous forces that threatened one's property. That's to say the least a different world than the one we live in today. Most of all, the right to bear arms does not equate to an absolute, unconditional right, much as the right to drive a car, or to become a teacher, lawyer or doctor requires that one obtain a license to do so. With mass shootings in the US now occurring with frightening regularity, it is time for everyone to get on board in support of a legislative approach to prevent mentally unbalanced people from gaining access to firearms, for assault weapons to be made illegal except for military and law enforcement use and for other common sense measures necessary to reduce wanton gun violence to become law