Spraying Yards for Mosquitoes and Ticks: Is it Worth It?
Details

Written by

Joanne Wallenstein

Hits: 893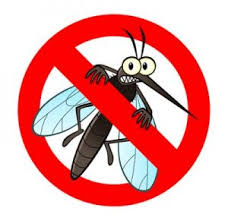 This article was submitted by Susan Morse of Larch Lane and the opinions expressed are those of the author.

Ads for treating mosquitoes and ticks in our yards show up in our mail and on TV, but the truth is that spraying our yards to eliminate these insects--even with "natural" treatments-- harms us, our pets and the environment. And, despite what these ads claim, spraying is ultimately ineffective in getting rid of mosquitoes and ticks. Here are the facts:
Pesticides poison our environment. All of us are aware that synthetic pesticides are directly linked to a range of serious illnesses and diseases such as cancer, neurological disorders, immune disorders and birth defects. Spraying synthetic pesticides is more hazardous than "natural" treatments, but both have serious impacts and issues.
Like synthetic pesticides, the chemicals used in "natural" mosquito and tick spraying harm humans and pets. The most common chemicals used to kill mosquitoes and ticks in "natural" treatment programs are pyrethroids which are neurotoxins. Pyrethroids are the man-made version of pyrethrins which come from chrysanthemum flowers. The EPA has classified several pyrethroids as carcinogenic to humans as well as causing other health problems including breathing and autoimmune issues. The National Institute of Health has also expressed concern over the use of pyrethroids as they can enter humans through skin contact and inhalation.
"Natural" applications contain chemicals which combine together to form potent toxins. Pyrethrins and pyrethroids are often combined with other chemicals called synergists, which increase their toxicity. All of the chemicals--and their cumulative toxic strength--that are applied to your yard may not appear on the list of pesticides that a company provides.
Like synthetic pesticides, these "natural" chemicals harm our environment and everything living in it. Spraying for mosquitoes and ticks kills all insects in a yard, including beneficial insects such as butterflies, honey bees and ladybugs. Since pyrethroids adhere to plant surfaces and can last up to three weeks, beneficial insects will also continue to be killed for weeks after the application. Spraying creates a wasteland for Nature's pollinators and other insects that are crucial to our food chain and a healthy environment.
The EPA has also expressed concern over pyrethroids in runoff after heavy rains. Fish and other aquatic animals are particularly susceptible to the toxins contained in pyrethroids.

Spraying doesn't get rid of your mosquitoes and ticks. Even if your yard is sprayed, there is nothing to stop mosquitoes and ticks from entering it from somewhere else. Some mosquito species have a flight range of 300 feet, but most have a flight range of 1-3 miles.
In addition, not all strains of mosquitoes are killed by spraying. Some mosquitoes will become insecticide-resistant, so they will survive and reproduce. This resistance causes greater environmental problems down the road.
What you can do instead. Both the EPA and the CDC recommend that before considering spraying, homeowners should first try to manage pests without pesticides. Instead of spending money on a toxic and fundamentally ineffectual yard-wide treatment, the following are some basic steps to control mosquitoes and ticks:
Mosquitoes:
*Eliminate standing water in your yard and in gutters. (That's where mosquitoes breed.)

*Use EPA-approved insect repellant with lemon grass eucalyptus or picaridin. Visit the EPA'a repellant website to review your options.

*Plant plants that repel mosquitoes in pots or in your garden like lavender, marigolds, citronella grass, bee balm, catnip, rosemary, mint, basil, scented geraniums, sage, allium and floss flower.

*Place an oscillating fan (or any large fan) when you are on your patio or deck—mosquitoes are not strong enough to fly against the blowing air. It works!

*Cover up with clothing made out of synthetic fabrics like polyester, nylon, and rayon which are more tightly-woven, thereby helping to block mosquito bites.


Ticks:
*Apply insect repellant. See the EPA's website cited above.

*Wear light-colored clothing so that you can easily spot a tick.

*Check for ticks when you have finished your outdoor activities. It takes only a couple of minutes.

*Shower after being outdoors. It's easier to spot ticks, and they will likely wash down the drain.

*Place clothing in a drier for 10 minutes to kill any ticks that may be hiding on them.
Yard-wide spraying to eliminate mosquitoes and ticks should be given serious thought. Doing your own research instead of relying on representations made by companies whose business it is to perform this work is essential. The health of our families and environment depends on it.
References:
https://www.atsdr.cdc.gov/phs/phs.asp?id=785&tid=153

https://www.beyondpesticides.org/assets/media/documents/mosquito/documents/citizensHealthEffectsMosqP.pdf
Susan Morse
Larch Lane
Scarsdale
Scarsdale Mayor Marc Samwick Calls for Con Edison to Improve Preparedness and Infrastructure
Details

Written by

Joanne Wallenstein

Hits: 1620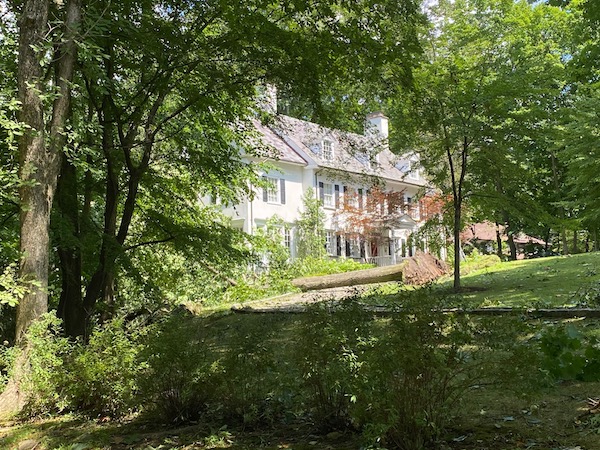 In the wake of the devastation and the lengthy power outage caused by Tropical Storm Isaias, Scarsdale Mayor Marc Samwick testified at a joint hearing of the NYS Legislature on August 20, 2020. Here are his remarks:

Senate Majority Leader Stewart-Cousins, Assembly Speaker Heastie, members of the Senate and Assembly, and other attendees. I am here today on behalf of the Scarsdale Village Board of Trustees and every member of the Scarsdale community.

As a community leader, I have experienced a high level of frustration in connection with being virtually powerless in helping our residents, local businesses, our own municipality, and other important members of our community to get their power and internet service restored and return their lives to some semblance of normalcy amidst the continuing COVID-19 pandemic.
I am angered and astonished at Con Ed's continuing failure to develop, manage, and maintain a resilient electric grid capable of reasonably-paced recovery following a severe weather event and Altice's inability to restore internet and cable service to all residents more than two weeks after the storm.

These outages are simply beyond the pale. Yet, it seems these outages are becoming the new normal for Westchester County.
Our electric and communication infrastructure must be hardened, able to withstand the impacts of severe weather, and capable of prompt recovery.

I have received emails from and spoken with with so many residents of my Village about struggles of the elderly, those with a wide array of health issues, women and men working from home, and even new parents at home with an 8-day old baby.
Our need for reliable electrical power and the ability to communicate via phone and internet has never been greater. Yet, our critical utility providers have repeatedly shown that they are not up to the task of managing their respective networks.

Going forward, Con Ed and Altice must be prepared when the the next storm comes, and the next one and the one after that. To that end, the Village of Scarsdale drafted a letter to this body for the public record regarding our storm experience with respect to Con Ed's storm assessment, line clearing and power restoration operations.

I can summarize the major topics and comments as follows:

1. The lack of adequate field supervision and crew coordination caused significant productivity losses that contributed directly to the multi-day power outage.

2. The lack of integration of the initial field damage assessment with the daily work plan restoration assignments resulted in confusion, inefficiencies and massive loss of productivity.
3. Late daily start times for Con Ed crews and the absence of Con Ed tree crews resulted in loss of productivity and the expectation and necessity for Village tree crews to effectively work for Con Ed. Sufficient crews should be in-place in advance of large storm events and should be sustained to provide longer work days amidst such emergency conditions.

4. Excessive delay in receipt of new work assignments resulted in significant downtime, lost productivity and public perception issues.

5. As the first company on-site, Con Ed should share their observations with the cable, phone and Internet providers. This level of coordination is all the more important in the current COVID-19 context, where much greater emphasis is placed on Internet connectivity for education, business, and providing access to goods and services necessary to our residents.

6. We need a coordinated restoration effort between ConEd and local officials.

7. ConEd does not treat municipalities as their partner in addressing outages.The ConEd municipal liaison should have timely and accurate information, the ability to direct local redeployment, and more active incident management capabilities.

8. Daily Con Ed telephone briefings were inefficient, time consuming and unproductive.

9. ConEd's outage and restoration information was inaccessible, incomplete, unreliable, and sometimes incorrect. Further, ConEd personnel endeavored to shift responsibility for certain failures to local municipal personnel.

10. Smart meters and smart infrastructure are designed to provide customer-facing benefits, including minimizing outages and helping to identify outage locations when they occur. ConEd must provide clear public communication of the benefits of smart infrastructure with actionable milestones to which it will be accountable for implementing smart technology.

11. The Annual Electric Reliability Performance Report does not analyze Westchester County separate from NYC and Long Island. Con Ed must include discrete performance metric reporting for Westchester County to enable us to quantitatively assess Con Ed's performance.

12. Downed trees continue to be a problem in the wake of storms of varying strengths. Con Ed should be required to present its future tree trimming programming schedule and to be held accountable to meeting these schedules.

In conclusion, thank you for working on behalf of the Village of Scarsdale and Westchester County to conduct a public hearing on Con Ed's and Altice's inadequate responses to the remnants of this tropical storm, one focused on developing lasting improvements in their infrastructure and operations to shield communities from the adverse impacts of extended power and internet outages in the future.
What Scarsdale is Reading this Summer
Details

Written by

Joanne Wallenstein

Hits: 1069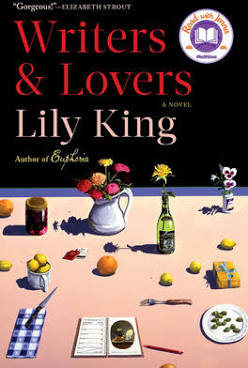 What books are you reading or listening to this summer? With social distancing rules making socializing difficult, it's a great time to read. Even though Scarsdale's Library Loft is not open, it's easy to borrow audiobooks and e-books through many of their online resources.
We asked Scarsdale Adult Librarian Wendy Archer for members' most popular selections and here is what she found. Below are the top reads, listens and views for Scarsdale Library patrons from June through August 7th.
Do you have book recommendations? Please share them in the comments section below:
The most popular audiobooks for Scarsdale cardholders were
The Vanishing Half by Brit Bennett,
The Guest List by Lucy Foley,
Educated by Tara Westover,
Becoming by Michelle Obama
The Dutch House by Ann Patchett,
Eleanor Oliphant is Completely Fine by Gail Honeyman
Where the Crawdads Sing by Delia Owens.
In regard to ebooks, cardholders gravitated most toward: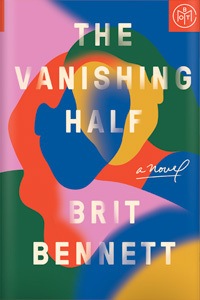 American Dirt by Jeanine Cummins
A Gentleman in Moscow by Amor Towles
The Warmth of Other Suns by Isabel Wilkerson
A Good Marriage by Kimberly McCreight
A Long Petal of the Sea by Isabel Allende
Educated by Tara Westover
Writers and Lovers by Lily King.
The virtual world has definitely enhanced the popularity of the library's Acorn resource, Scarsdale patrons have enjoyed just over 600 episodes this summer including mystery, comedy and drama. Clear favorites were:
Doc Martin
A Place to Call Home
Midsomer Murders
Janet King
Scarsdale Mayor Marc Samwick to Testify At NYS Legislature Hearing on Con Edison's Failures
Details

Written by

Joanne Wallenstein

Hits: 614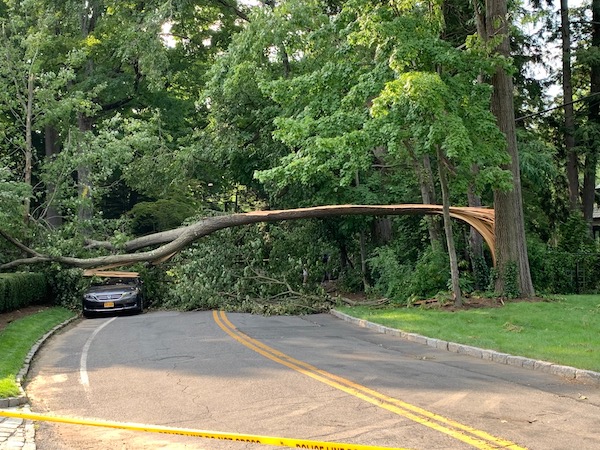 Photo Credit: Lika LeviAfter many in Scarsdale lived through a hot, uncomfortable week with no power, Mayor Marc Samwick vowed to take meaningful action to address Con Edison's repeated failures. In storm after storm, the utility has had inadequate response times, inaccurate reporting of outages and poor communications with their customers. Municipal officials are unable to get answers or coordinate with the utility to speed recovery.
Most galling, at the same time they were failing their customers, they were earning billions of dollars in profits.
Just two weeks after Tropical Storm Isaias crippled Scarsdale and many neighboring town in Westchester, Samwick has been invited to testify before the NYS Joint Legislative Hearing focused on utility preparedness and response in association with Tropical Storm Isaias on Thursday August 20 at 11 am.
The Joint Public Hearing will be streamed live online on Thursday, August 20, at 11:00 AM, from the NYS Senate and NYS Assembly webpages, with more viewing information available online.
In his written comments submitted to the NYS Legislature on behalf of the Village Board and entire Scarsdale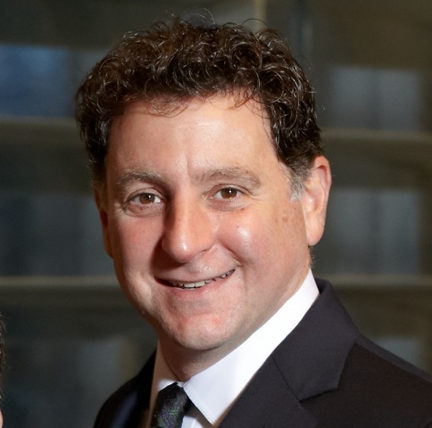 Scarsdale Mayor Marc Samwickcommunity, Mayor Samwick related, "As a community leader, I have experienced a high level of frustration in connection with being virtually powerless in helping our residents, local businesses, and other important members of our community to get their electric power restored and return their lives to some semblance of normalcy amidst the continuing COVID-19 pandemic."
"I am incensed by ConEd's failure to develop, manage, and maintain the electric grid in such fashion that our community can count on it for delivery of reliable, cost-effective energy through an efficient and resilient network capable of reasonably-paced recovery following a severe weather event." Village officials are aggressively pursuing accountability for utility storm response failures, calling for impactful change in the manner in which ConEd operates during and in the wake of emergencies, and demanding appropriate investment to storm-harden our electric infrastructure and enhance its resiliency."
Letters to the Editor: Elementary School Students Need More In-Person School Time
Details

Written by

Joanne Wallenstein

Hits: 3117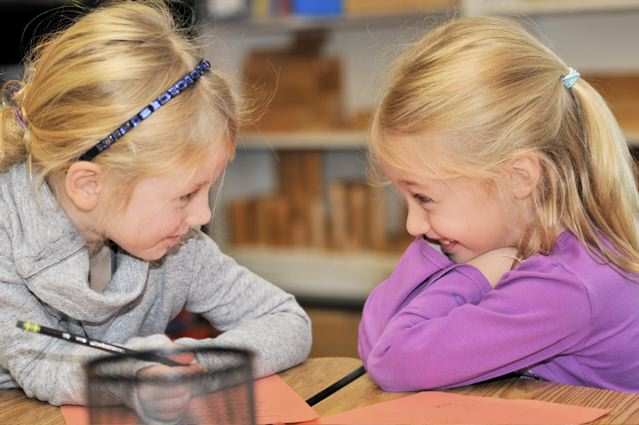 Photo by Steven SchnurThis letter was sent to Scarsdale10583 by Andrea Hirschberg, the mother of an incoming kindergartner at Heathcote School:
My name is Andrea Hirshberg, and my daughter Callie will be entering Heathcote Kindergarten in the fall. We are first time parents in the district, and as an incoming first time Kindergarten parent, I am shocked and appalled at the plan put forth for elementary schools in the "hybrid" model published last night. I was encouraged to hear over the past few weeks that the district believed that more in person school was a priority for your youngest learners (as many recent evidence based studies have supported), but in reading the hybrid plan for Scarsdale, that priority seems to have been completely disregarded. I am unsure if the shift to this model was a result of the feedback provided by high school parents last week, but this attempt for "equality" has resulted in a gross inequity for our youngest learners. These children, who are as young as 4 in some cases, need MORE in person school in order to successfully form the building blocks for a lifetime of learning.
Two half days of in person learning for this age group is simply not an acceptable proposal. My 5 year old needs far more support than older children do for remote learning (which will either require my husband or myself to take time off of work, or for us to outsource that support) and the amount of in person learning proposed is an embarrassment compared to other districts who have effectively managed to prioritize the youngest learners and provide either full time in person school for elementary, 5 days of half day school, or 2-3 full days in person. The plan as proposed is difficult to impossible for working parents to manage (specifically dual working households), and I have already heard friends with elementary aged children talk about needing to take leaves of absence from work, pulling their kids for private school, or hiring a teacher to supplement on the remote days.
This proposal is just simply not viable for our youngest learners and I urge and expect you to reconsider this plan. Our elementary kids either need more full days or 5 half days in the classroom, with a far more robust plan for synchronous learning during their remote time. We moved here for the schools and to say I am disappointed in this plan is an understatement. This plan is failing our elementary school aged children immensely, and it is disheartening to see so many other districts that have managed to figure out how to prioritize younger students, while being faced with the same set of facts and challenges:
· Blind Brook is planning on sending K-5 students to school 5 days a week for 2.5 hours per day + 2.5 hours of learning at home
· Briarcliff is planning on sending elementary and middle school students to school 5 days a week
· Bronxville is planning to send grades K-8 to school 5 days a week
· Byram Hills is planning to send K-5 to school 5 days a week with Wednesdays being half days
· Croton-Harmon is planning to send K-2 to school 5 days a week
· Dobbs Ferry is planning to send elementary students to school 4 days week during the morning or afternoon with remote instruction during the other half of day
· Edgemont is planning to send all students to school 5 days a week, either in the morning or afternoon with remote learning during the other half of the day
· Katonah is planning to send K-1 to school 4 days a week, with classes divided in half and the teacher splitting their time between classrooms
· Mamaroneck is planning to send elementary and middle school students to school 5 days a week for half day sessions
· Rye is planning to send elementary students to school 4 days a week for half day sessions
· Somers is planning to send K-6 to school 5 days a week
· Tuckahoe is planning to send K-3 to school 5 days a week
· Bedford is planning to send K-2 to school 5 days a week
· Ardsley is planning to send K-5 to school for half days
Thank you,
Andrea Hirshberg
This letter was sent from Jennifer Teigman, a Scarsdale parent who works in Special Education Law in New York City:
To whom it may concern,
Like many others, my family moved to Scarsdale for he school system. As an an ER doctor at one of the hardest hit hospitals, my husband has made my family well aware of the danger covid-19 poses. However, as many local summer camps have proven, there are ways to hold more in person schooling and still be safe. Dr. Hagerman and the board have continued to ignore creative ways to hold school in favor of this very flawed re-start plan. First, I fail to understand how it is expected for any elementary school student to make progress when they have 7 hours or so total of learning. How, when we pay taxes that are so high compared to other school districts are we receiving less of an education? Everyone wants the high school to remain competitive and continue to lead to a quality education with amazing college admissions. But, are Dr. Hagerman and the board thinking of Scarsdale's future with this plan? Does the board really think K and 1st grade students can learn to read with so little in school time? Do they think last year's e-learning plan and zoom's are effective? I can tell you, they are not. Multiple studies have shown that e-learning is not effective from primary age students. This includes a study from the NE Journal of Medicine that the board chose to ignore even when I brought it to their attention. Thus, in 10-12 years when these elementary students are in HS and they don't have adequate study, reading or math skills; the HS teachers will be baffled and everyone will be up in arms when housing prices plummet as the Scarsdale schools ratings drop. The board and Dr. Hagerman need to think long term, not just short term!! I fail to see why creative ideas such as tents and outdoor space were rejected. The boards reasons for rejecting these things are not adequate.
In addition, has the board thought about the impact this plan has on dual-income working families? Clearly, not as the meeting to discuss this plan is in the middle of the work day (perhaps purposely??) to preclude working parents from participating.
Then there is the zoom session that was added on from 2-3. Did the board think about those with younger preschool students to pick up around 1 or 2, as school is actually running in person for preschool. Did the board even consider the fact that an elementary school student cannot stay home alone on a zoom without a parent present?
The reason for rejecting live-streaming is also ridiculous. The teachers may get distracted? There isn't enough money for web cams? This is Scarsdale. I am positive almost every parent of a school-aged child would be willing to donate a web cam if asked in order to have live streaming working.
Lastly, I work in special education law in the city. I won't even get started in the denial of FAPE that this abysmal plan will lead to for special education students.
The time to change this plan is now before it's too late. This is our children's future. This is Scarsdale's future.
Thanks,
Jennifer Teigman
This letter was sent to Scarsdale10583 from Dorathy Sunshine. She explained, "My family and I moved to Scarsdale a few years back in large part due to their public school system. We felt that this natural migration pattern would be the most beneficial way to set our children up for future success. Being a parent of 3 children under the age of 5 with our oldest an incoming Kindergarten in a post COVID world has presented a uniquer set of challenges for our family. We are all just trying to get through each day. We understand all the complexities that the Scarsdale Board of Education is facing but we were beyond disappointed with the draft of the plan from the Board!

To the Editor: Scarsdale school district released its plan last night for school for the fall, and the planned hybrid option for elementary school is appalling and unacceptable.

With this, I started a petition few hours ago with Lauren Kitain to gain supporter from other elementary school families who feel that the plan to have viable learning experience for the youngest students is indeed flawed.

Our elementary school students NEED more in-person schooling than the hybrid model proposes. Remote learning is insufficient to cement a strong foundation in the basics of reading, writing, math and even learning how to be a friend. Two part days of in-person instruction is truly not an acceptable offering.

Neighboring districts have been creative and thoughtful and are universally offering much more robust in-person learning with their hybrid plans. Longer, full days, Wednesday instruction and an enhanced school calendar that prioritizes classroom learning are all reasonable, deliverable asks consistent with the minimum provided by peer school districts.
• Blind Brook is planning on sending K-5 students to school 5 days a week for 2.5 hours per day + 2.5 hours of learning at home.
• Briarcliff is planning on sending elementary and middle school students to school 5 days a week.
• Bronxville is planning to send grades K-8 to school 5 days a week.
• Byram Hills is planning to send K-5 to school 5 days a week with Wednesdays being half days.
• Croton-Harmon is planning to send K-2 to school 5 days a week.
• Dobbs Ferry is planning to send elementary students to school 4 days week during the morning or afternoon with remote instruction during the other half of day.
• Edgemont is planning to send all students to school 5 days a week, either in the morning or afternoon with remote learning during the other half of the day.
• Katonah is planning to send K-1 to school 4 days a week, with classes divided in half and the teacher splitting their time between classrooms.
• Mamaroneck is planning to send elementary and middle school students to school 5 days a week for half day sessions.
• Rye is planning to send elementary students to school 4 days a week for half day sessions.
• Somers is planning to send K-6 to school 5 days a week.
• Tuckahoe is planning to send K-3 to school 5 days a week.
We deserve an opportunity for the district to rethink their plan.
See the petition here: http://chng.it/ctp4q8nVQ9
Thank you.
Dorathy Sunshine
This letter was sent from Kymberly Robinson
I wanted to share my letter, dated 8/4/20, to the Board of Education, in support for more in-person class time for our youngest learners:
"I am going to be blunt: Why can't we figure this out, like other districts have? We have tremendous financial reserves for "emergencies." Here's your emergency! "Not enough money" for cleaning staff or for accommodations, such a plexiglass, is NOT a response from a district like Scarsdale.
Quite frankly, the word "embarrassment" has been thrown around a lot on social media in the past few days because it IS pathetic and embarrassing. Never before has living in Scarsdale been linked to the word "embarrassing." We are better; we pay for "better."
People considering moving to Scarsdale usually also look at the following school districts: Blind Brook, Bronxville, Byram Hills, Rye, Larchmont, Ardsley, and Edgemont. These are the towns with which we share many similarities. So, why is our proposed plan so far off from these districts'? Seven (7) hours per week of school is insane.
Here are some ideas as to how we can put our money to good use and enable our youngest learners to attend school at least 4, if not 5 days, a week, and keep our valued teachers healthy and safe:
Plastic/plexiglass shields between desks and/or where otherwise appropriate;
Using other parts of the building;
Renting out St. Pius;
A rotating/hybrid schedule of grades 4&5 with the high schoolers (and leaving K-3 at their home school full time);
Using half days—8:30-11:30and 12:30-3:30 and cleaning for that hour between the sessions.
These are merely a few ideas. I am seeking for the Board to please tell me why each of these will not work, with a decent explanation.
Improvements on e-learning are outside the scope of my letter.
This letter was sent from Jenna Wizenberg to the Board of Education on August 3rd:

After looking at the plan, I am shocked. We are all SHOCKED. It is beyond the worst case scenario I imagined. How can you think 7 hours of in person learning per week is acceptable, when school districts around us are able to plan for full time, in person learning for elementary students.
Also, if remote learning was supposed to be improved and enhanced, how is it that there is only a 1/2 hour of core learning on days when the children are not in schools? How should my 6 year old handle asynchronous work on her own? Let's be honest about what a 6 year old can accomplish on her own. Can you imagine a 6 year old working by herself for hours?
How are parents expected to be able to work and pay taxes in this town if their elementary aged kids are only learning core school materials 8.5 hours a week and they have to supplement and be the teachers?
How about furloughing all teachers that teach art, PE etc and use that money toward the school cleaning to allow for a full day instead of half days? Everyone has to make sacrifices right now; we need to do what is best for the children.
In aggregate, on the 2 days they are home, they only have one real zoom from 230-3pm, so that's an hour over 2 days. And Wednesday there's one zoom 920-950am. So that's a total of 8.5 hours of core learning per week. That is unacceptable. You did not make any substantial improvements to remote learning since the disaster in the spring. In the survey we asked that if we go remote, it should be small groups synchronous learning. How does 1/2 hour of that a week take into account the parents' views?
Also, when did Wednesdays become an optional day at school? I always used to go to school on Wednesdays. Why do teachers need a day to plan? How should the school week look any different than any other year in terms of planning? When do they plan during a normal school year? Why can't that day be used to have students in school and switch from A to B every other week?
If you do not change the half days to full days, why wouldn't there be synchronous learning from 1:30pm - 3pm to make up for the large amount of instructional time the kids are missing?
Will you be providing lesson plans every week so we can know what we should be teaching our children? As the plan stands, most of the learning is going to fall on parents shoulders.
This is not ok and a failure for our children on so many levels. These children are barely out of pre-school and they are being asked to learn in an asynchronous learning setting for the majority of the time. How can you even stand behind this knowing that the research shows that this type of learning is a complete failure for elementary students?
My hope would be that you can update this plan to include 2 full days in school (at least), Wednesdays should alternate groups in school and the remote learning should be more robust than 1.5 hours a week.
I have posted my thoughts on two Facebook groups - Scarsdale Buzz and Scarsdale K-5 students. Parents are in disbelief that Scarsdale could present a plan like this as there seems to be no real thought and substance behind this plan in terms of what is best for our children.
A lot of people are discussing withholding taxes and wanting to move. This has a far reaching impact and I seriously beg you to reconsider this plan.
Thank you,
Jenna Wizenberg

This letter is from Edgewood resident Shari Fayer:

Hi everyone:
My son will be in 2nd grade at Edgewood elementary this fall. Here are my thoughts on the restart plan.
1. Why is k-5 not a priority to be in school all 5 days? There are so many other local districts that have proposed this as well as surrounding areas like Long Island that are asking for that.
2. Do you really think 3.5 hours for 2 days is enough for my 7 year old? If you are going to do only 2 days in school, then make it a FULL day. Let him learn everything he needs from 8 -3pm and have lunch in his classroom with his cohort and not leave the classroom except for bathroom and possible outdoor activities. Let them have TWO FULL days. They are already there in my opinion. It will not make a difference if you give them a few more hours.
3. The at home work must be beefed up exponentially. We need an hour zoom with each teacher as well as private sessions to ask questions and teach lessons.
4. As for the other night, if you are going by what the high school parents were ranting about "jewelry making, beading and football", then that is ridiculous. They can have this hybrid model of two half days in high school but not the little ones. This makes NOBODY happy.
5. K-2 are SO young. They need guidance, love, support, friendships, learning. They need to grow in their classrooms. Please make them your priority. Some Kindergarteners are BABIES. They are only 4 years old. How can you throw them in with an IPAD and say here, do your best?
Please, reconsider the importance of more in school learning for the younger ones. They need the building blocks of education more than a very over privileged high schooler who needs to learn how to make a necklace. I am sorry for the tone and the sarcasm, but I expect better from this school system. When I hear neighboring towns are fighting tooth and nail for K-5 to have in person learning every day and we are just laying down to TWO HALF DAYS, I am appalled and disappointed.
I will be speaking amongst MANY other elementary parents at the next session. This CANNOT be the way second grade begins here for my son, who deserves just as much as every 9-12th grader got when they were his age.
Thank you
Shari Fayer
The following letter is from Tannistha Datta:
We are a dual working parents household and have a rising 1st grader. I am writing to you about the restart plan for the elementary school. I am shocked by this plan's utter disregard for the needs of the youngest kids in the community.
The district had rightly set out that the priority for the elementary kids is in-person learning but in this plan that priority has been completely disregarded by offering two half-days of in-person learning. How can the same amount of in-person learning suffice for the 5-8 year old age group as the amount for older kids in high school? Is the level of maturity the same? Can the youngest students handle remote learning and technology and do their work without parental supervision the same way older students can? Only 7 hours of in-person learning is grossly insufficient for this age group, especially for the K-2 age group, who are beginning to learn to read, write and do basic math. How will these kids be set for future success with a weak foundation?
Several other neighboring school districts are offering way more in-person learning for elementary age kids, including Rye Brooke, Irvington, Bronxville, Edgmont etc. If these schools can come up with ways to provide that, there is no reason to believe Scarsdale cannot. How can AM/PM hybrid model or multiple full-day to provide consistent in-person learning be adopted by Edgemont, Rye Brooke and not possible for Scarsdale? If it needs more money, tap into the reserves.
If a child in a given class is sick the consequences and actions will be the same irrespective of whether that kid was in the classroom for half a day or a full day so why dismiss elementary at 1? If middle school kids can have lunches amongst a bigger group of kids, why can't elementary kids have lunch in their classroom within their own cohort? If cleaning is an issue, why is that not the case for the middle school where they have 2 full days of in-person learning?
Why is there no in-person class on Wednesday? On alternate weeks group A or B can use this for an extra day of in-person learning. If other districts can do without this model, why cannot Scarsdale?
If bus transportation is an issue have you asked parents to make a choice between having bus-ing versus having more in-person learning for their children? Based on the survey results, I understood that most parents were willing to make their own arrangements for drop off and pick up.
While the Board hosted a 5-hours listening session for mostly for the high school parents, why now the listening session is being cut short and being held in the middle of a work day? Is it on purpose to minimize participation from parents because it is evident how poorly crafted this plan is for the elementary kids?
How is this plan supposed to work for single parents and dual-working households with young children? Are our young students now magically able to do remote-work without adult supervision and keep up with their schedule on their own? If one parent is supposed to give up their work and income to accommodate this ridiculous plan, will school taxes be adjusted for these households? This plan also makes me wonder if the Board failed to understand the predicament of our situation as it is mainly comprised of members who do not have elementary age kids.
If the elementary kids are already in their cohort, how does this dilute the quality of instruction?
I request and expect the Board and the district to take a second look and revise the elementary hybrid plan so our youngest students can receive more in-person learning than what is being currently offered.
Thank you for reading. I would appreciate your response to the specific questions I raised.
Regards,
Tannistha Datta