Letter to the Board from Diane Greenwald: Trust the Parent Body: We are your Partners, your Constituents, your Clients, your Funders and the Guardians of the District
Details

Written by

Diane Greenwald

Hits: 2059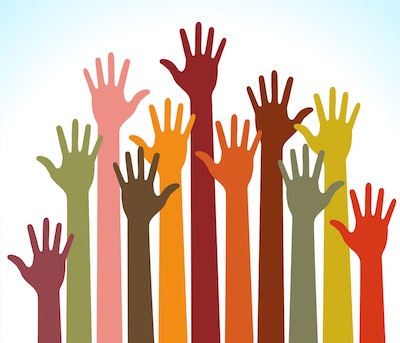 This letter was sent from resident and parent Diane Greenwald to the Board, the Superintendent, the SHS Principal and a member of the Restart Committee following the Public Zoom session on Tuesday night June 28.
I am very impressed with the listening session. It was an important response. I am so pleased that the PTA president and PTC president spoke with grace and clarity about serious issues to improve their inclusion at the table as partners and representatives. I particularly support what Leanne Freda said and feel very well represented. I am grateful to our local medical professionals for offering helpful insights. I have already made clear to the Board and admin in previous letters my hopes that the district avoid creating binary choices about who can experience in-class learning, and to honor our deeply held values that all students have strong and unique developmental need for in person learning when possible and safe.
Perhaps its not constructive to be critical with a deadline looming but it can't be ignored that this situation that led us to this emergency session was fueled by rumors that pitted parent against parent and was created by a lack of communication — and it was avoidable.
Further, this episode revealed that the administration was unable to quickly provide a general summary, which was and is needed, and is still largely missing. It is deeply worrisome. Regardless of whether the July 31st deadline is real or not (now pushed back a week)— school reopening is looming. We are all in this together, living with uncertainty day to day. I think our community can hear plans in formation, if fact, we would prefer it.
Though working hard, I think perhaps administration needs to work differently — with greater collaboration, humility, openness and creativity and welcoming greater input and oversight to ensure that the process is meeting external, transparent milestones. A large, inclusive restart committee with many sub committees is a great structure and I have tremendous respect and gratitude for all those around the table. But… where is documentation of all the work? Where are the initial plans with committee sign on? Where are the voices of the committee members sharing their thoughts and seeking ours? Where is the advisory report from the restart committee to the Board? A letter to the community? Where is the evidence of creative brainstorming, collaboration, deliberation, consensus building and transparency?
We know this is a set of bad options for learning but we still need the best of them to emerge. And we need to know what is happening with virtual learning instructional improvements, should we need it, and we likely will. What resources are being prepared to support teaching and what accountability is being enhanced? The teacher contract was open during COVID - does it now include any language relating to virtual learning expectations? Can you post the new contract?
As for process...
This emegency approach to listening is excellent but not sustainable so I hope the learning about building in community engage is deep and permanent. We have bumped into this problem over and over. Surveys are this administration's 'go to' method to capture parent input. While a survey can have its place, it is inadequate as a substitute for engaging directly with parent voices. As was evident tonight.
Community input must happen early, often and with direct invitations to opportunities held separately from the board business meetings. Not everyone can be at a committee or board table, but many can be heard, solicited, engaged, empowered! It can happen as regular focus groups, in these listening session, in coffees (when safely allowed) and in casual and formal conversations. It can happen with more outreach by the Board and greater board oversight to ensure the administration is basing decisions on community values.
My sister worked for World News Tonight for years — they had a policy that welcomed everyone from a custodian, to an intern to the CEO to attend idea meetings and offer suggestions for stories. I always loved that! In that spirit, my few ideas are: Can high school students come to school for science and math, perhaps some specials and do all other classes virtually? Could high school have a second session - from 3pm - 8?? I bet there would be a lot of teachers and students who would sign up for and thrive with that time slot. Could social studies and English cohorts be created, like civ ed? And other classes virtually?
I am an attentive participant in school and village happenings, and I learned so much tonight from so many voices. If this happened more often, it wouldn't be this long. Unlike the isolation of a survey and the free-wheeling skreeds in social media, this forum has been respectful, informative, has built empathy, and offered good ideas and resources. But I have now spoken to many of tonight's speakers and while all felt glad to have spoken, they each said the same thing…"we'll see." Trust needs to be earned.
Again, I encourage the Board to exercise greater oversight and to encourage the administration to move forward with deeper trust in the parent body. We are your partners, your constituents, your clients, your funders, and the guardians of the district and the children we all serve and love and place all our hopes for a better world.
I have said this often, there are many ways to educate children, but the single proven feature common to all successful school districts is parent engagement.
Thank you all for your devotion and service.

Respectfully,
Diane Greenwald
Scarsdale History: Fifty-Seven Years Ago: Scarsdale Residents Aid the Freedom Riders Despite Vociferous Opposition
Details

Written by

Thomas Quirk

Hits: 2372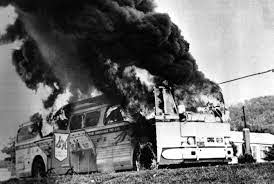 The following article was submitted by teacher, historian and Scarsdale Thomas Quirk who grew up in Scarsdale and attended Greenacres Elementary School, Scarsdale Jr. High and Scarsdale High School (class of 81). He has been a certified Special Education/ Humanities teacher since 1990 and taught at Lexington High School in Massachusetts since 1996. He has been researching and writing about civil rights history in and around Scarsdale, Westchester County since then.
This story is especially timely given the passing of activist and Congressman John Lewis who was on the bus of Freedom Riders.
In March 1962 a benefit to raise money for the Freedom Riders was held at Scarsdale High School. Pete Seeger, Ossie Davis, and Ruby Dee performed. The New York Times reported, "[A] racially mixed crowd of 1,282 persons filled the Scarsdale High School Auditorium." Featured guests at the concert were Freedom Rider Reverend Austin McRaven Warner and Harold Taylor, the former President of Sarah Lawrence College. The secretary of the Westchester Committee for the Freedom Riders was Harriet Gelfan, a Scarsdale resident, housewife, and mother of six. The concert was necessary because Freedom Riders jailed in Mississippi in May 1961 had not yet posted bail and were still serving time at the notorious Parchman Farm. Their crime had been trying to integrate rest areas along southern highways that were supposed to be desegregated because they were federally controlled. The Freedom Riders had been brought to Mississippi under the protection of the Mississippi National Guard, by order of Attorney General Robert Kennedy, after their bus had been firebombed in Anniston, Alabama. They were promptly arrested in Mississippi for "creating a disturbance."
The attempts of a few Westchester County residents to help the jailed Freedom Riders would have been lost to history except for the fact that the concert was vociferously opposed by a small group of anti-communists, led by the Scarsdale American Legion and Mrs. Otto E. Dohrenwend and Mrs. Theodore E. Wetzel, whom The New York Timesidentified as "Wives of Stock Brokers." The women sued Scarsdale Public School Board District 1 to prevent the concert because it "created dissension at a time of great crisis," according to their attorney, William A. Egan Jr. What made news was not the concert, but the lawsuit.
Mrs. Dohrenwend's husband, Otto E. Dohenwrend, had been the leader of the infamous Committee of Ten, which charged that Scarsdale's school system had been infiltrated by communism during the Red Scare of the late 1940s and early 1950s. According to Carol A. O'Connor's Scarsdale: A Sort of Utopia: 1891-1981, the Committee of Ten had disrupted school board meetings in an effort to expose reading material they considered to be communist, particularly Howard Fast's novel, Citizen Paine.
The plaintiffs in the Freedom Riders' Concert case took issue with the communist background of Pete Seeger, and furthermore, accused featured performers Ossie Davis and Ruby Dee of knowingly supporting organizations that were known to be communist fronts. Sadly, it was easy to pin the "Red" label on those who had supported civil rights before World War II because the Communist Party was one of the only organizations in the United States to openly oppose lynching. The plaintiffs also accused Harriet Gelfan of being a Communist because she had been a member of the Institute of Pacific Relations and twice visited the Soviet Union in that capacity. During hearings led by the Senate Internal Security Committee in 1952, Mrs. Gelfan refused to acknowledge whether she had ever been a Communist, stating that her answer might incriminate her. Amidst the hyperbolic frenzy of the Red Scare, The New York Timeshad reported the story with the headline, "Woman Won't Say If She Was a Red." The ardor of the committee in going after Harriet Gelfan may have stemmed from the fact that her maiden name had been Moore, which was the same name as one of the founders of the Communist Party in the United States. Her former boss at the Institute, Edward G. Carter, had suggested to the Senate Committee that the charges against Mrs. Gelfan were "a case of mistaken identity." The Institute of Pacific Relations had its nonprofit status revoked in 1952, but it was reinstated in 1960, presumably because the federal government did not consider it a communist front. This was not enough for the Scarsdale American Legion and Mrs. Dohrenwend and Mrs. Wetzel.
According to Harriet Gelfan's son, Peter, the lawsuit seeking to prevent the Freedom Riders concert brought up painful memories for his mother and father, Dr. Samuel Gelfan. In 1952, when the charges of being a Communist were leveled at his wife, Dr. Gelfan had been a neuroscientist at Yale University. Amidst the controversy that followed his wife's 1952 testimony, Dr. Gelfan lost his position at Yale. Years later the University apologized for its actions, but Dr. Gelfan's promising career had already been destroyed. Despite what happened at Yale, Dr. Gelfan defended his wife, stating to the Scarsdale School Board that his wife was a loyal American and that "she does not have to wave a flag to prove it."
The New York Timesreported that 10 picketers stood outside the concert with placards that read "Is this a Little Red School House?"; "Turn Left for Scarsdale"; "We're not afraid of fallout, we're afraid of Sellout"; and "Doing the Moscow Twist." Mr. Dohrenwend was present outside the high school but not on the picket line. The court had ruled that the entertainers and Reverend McRaven could not give any speeches during the concert. Pete Seeger wore red socks in protest. The event raised $3,758.50, which was turned over to the Congress for Racial Equality. The money was used as intended, to defend those who had dared to bring attention to the continued existence of segregated rest areas on federal highways in an effort to demonstrate that southern states were violating federal laws.
Quirk added this footnote to the story: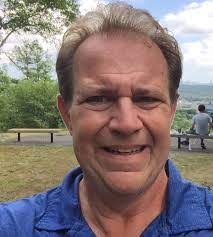 Author Thomas QuirkAccording to author Taylor Branch in his book on the civil rights movement Pillar of Fire, "The Scarsdale concert and the local reaction to it influenced Dr.King's SCLC to become more vigilant about purging any activists with Communist backgrounds. They were very worried about losing financial support based on the controversy in Scarsdale caused by the Freedom Riders Concert. The F.B.I. also took notice. Director J.Edgar Hoover found the Scarsdale concert instructive. The F.B.I. stepped up efforts to brand Dr.King a Communist, going so far as to place false news articles in the national press.
Want to Give Back to the Community? Here are Three Easy Ways to Do it!
Details

Written by

Sydney Albert

Hits: 1058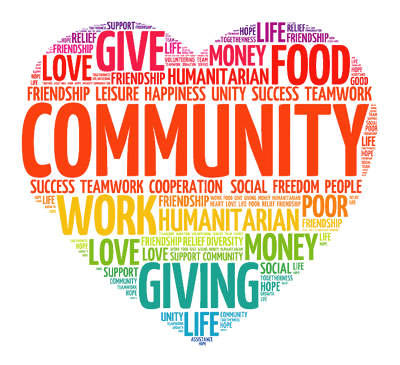 Amidst the chaos that has become the new normal, it is important to remember to give back to our local community, as well as help those who are less fortunate and may be struggling to get by. Here are three ways to lend a helping hand to wonderful causes.
Join Amy Hu in Support Shiloh Shower Service for the Homeless via Bake Back America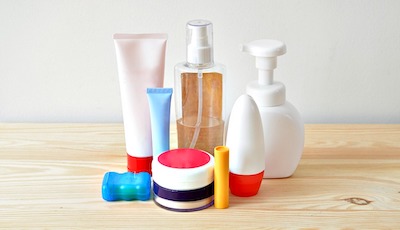 "I'm collecting the following shower supplies to support the Shiloh Shower Service for the Homeless via Bake Back America. Because of COVID-19, many places where the homeless normally shower are closed, so a local food pantry is running a truck to provide showers to the homeless and needs supplies to stock the truck! Below are the items that they are hoping to receive, and I hope to achieve the goals within the next 10 days to make the July 22 shower event happen. Please fill the items that you can donate on this form and I will begin engaging in contactless pickup. Thank you to everyone for your generosity!"
Items to Donate:
- Towels (gently used or like new is okay)
- Face cloths (gently used or like new is okay)
- Tubes of toothpaste (can be travel size)
- Toothbrushes (can be travel size)
- Bars of soap (can be travel size)
- Shampoos (can be travel size)
- Lotions (can be travel size)
- Men's deodorant (can be travel size)
- Women's deodorant (can be travel size)
- Men's new boxer shorts (sizes M,L,XL,XXL)
- Ladies new panties (M,L,XL)
"We're all in this Together...": An Art Competition for All Ages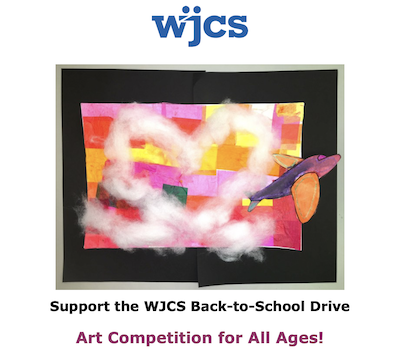 "We find ourselves in very troubling times. Divisiveness in our society, COVID-19, institutionalized racism and a struggling economy are all contributing to feelings of hopelessness, despair and isolation. Many children and families are struggling. With so much uncertainty, the sense of order created by the annual rite of passage of returning to school is even more important than usual yet many people cannot afford the basic supplies that their students' need."
What you need to know:
- Details and sign up form are in the attached flyer.
- All funds raised go directly to buying school supplies and a gift card for new shoes or clothing for needy children.
- Open to all ages.
- Deadline is July 30, 2020.
Learn more here.

Help Deliver Air Conditioning Units in New York City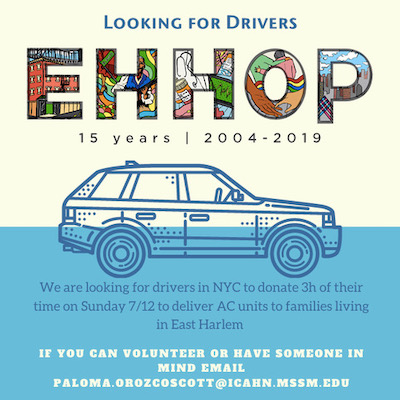 The East Harlem Health Outreach Partnership (EHHOP) at Mount Sinai Hospital is looking for drivers to help distribute AC units to NYC community members. The event will take place on Sunday, June 12, and only takes 3 hours of volunteer time.
Kristof and WuDunn to Discuss "Tightrope" at the Scarsdale Adult School
Details

Written by

Joanne Wallenstein

Hits: 2477
Star Scarsdale journalists Nicholas Kristof and Sheryl WuDunn have turned their focus from the international to the domestic in their new book, Tightrope: Americans Reaching for Hope, co-written by this husband-and-wife team.

Kristof and WuDunn will discuss their work in a discussion sponsored by the Scarsdale Adult School and moderated by Scarsdale's Chirs Riback on Thursday July 23 at 7:30 pm via Zoom. Register today by clicking this link. at www.scarsdaleadultschool.org.

The Pulitzer Prize-winning authors of the acclaimed, best-selling Half the Sky now issue a plea — deeply personal and told through the lives of real Americans — to address the crisis in working-class America, while focusing on solutions to mend a half century of governmental failure. With stark poignancy and political dispassion, Tightrope draws us deep into an "other America."

The authors tell this story, in part, through the lives of some of the children with whom Kristof grew up in rural Yamhill, Oregon, an area that prospered for much of the twentieth century but has been devastated in the last few decades as blue-collar jobs disappeared. About one-quarter of the children on Kristof's old school bus died in adulthood from drugs, alcohol, suicide, or reckless accidents. And while these particular stories unfolded in one corner of the country, they are representative of many places the authors write about, ranging from the Dakotas and Oklahoma to New York and Virginia.
But here too are stories about resurgence, among them: Annette Dove, who has devoted her life to helping the teenagers of Pine Bluff, Arkansas, as they navigate the chaotic reality of growing up poor; Daniel McDowell, of Baltimore, whose tale of opioid addiction and recovery suggests that there are viable ways to solve our nation's drug epidemic. Taken together, these accounts provide a picture of working-class families needlessly but profoundly damaged as a result of decades of policy mistakes. With their superb, nuanced reportage, Kristof and WuDunn have given us a book that is both riveting and impossible to ignore.
Sign up here to meet the authors.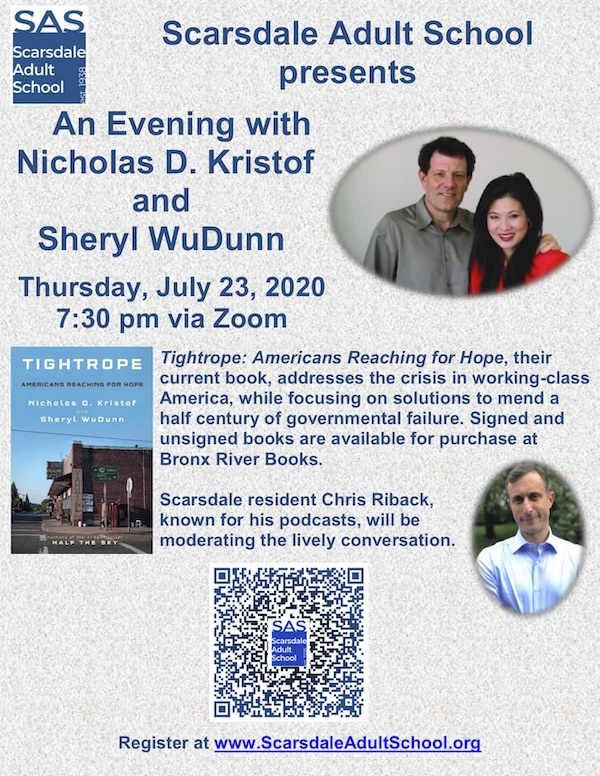 Graduation Speech from Class of '20 President Isabella Lelis: We Can't Control What Happens, But We Can Control the Way We Respond
Details

Written by

Joanne Wallenstein

Hits: 1053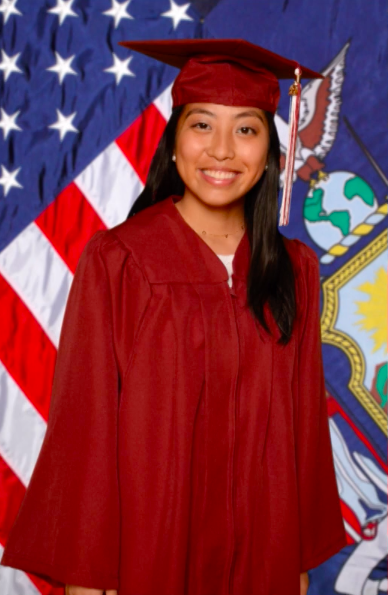 Izzy Lelis, SHS Class of 2020 Senior Class PresidentThis speech was given by SHS Class of 2020 President Isabella Lelis at the virtual graduation ceremony on June 23, 2020: Good afternoon Class of 2020!

I want to start by saying how much I wish we could all be together right now. I've been looking forward to this moment of speaking to you all on this special day since I was elected as your class president. This longing of mine increased even more after I attended the graduation for the Class of 2019 last year. On that day as I watched the crowd of graduates, all I remember thinking was "that's going to be us in one year." One year. I thought to myself at that moment that we only had one year left to make our final mark at Scarsdale High School, to relish in the relationships we've built over the years with both our classmates and teachers, to experience all the milestones and events we've been looking forward to, and I remember feeling what most of you are probably feeling right now - a mixed emotion of excitement, determination, and yet a bit of sadness. Little did I know back then that not only does one year go by so fast, but that it also only takes an instant in that one year for things to change drastically.
Before second semester, most of us were so stressed with schoolwork, college applications, our last SATs and ACTs that we did not have the time to appreciate what we have now lost. The little moments of high school. I know most of you are wishing you stayed in your seats in you final class on March 6th, our last day in the building, just a little longer after the bell rang, wishing you spent your time walking in the hallway and looking up at each other rather than staring at your phones and rushing out of the building to your cars because of marker tag, wishing that wave or conversation with that one friend or teacher in the hallway in person wasn't your last, wishing you could eat one last time in the library before getting caught of course, and just wishing you hadn't taken these little moments for granted.
The coronavirus pandemic has taken so much from us seniors and from our world as a whole, but it also has taught and made us so much stronger. I can say with full certainty that from now on we will take full advantage of each opportunity we are given and all of the time we have. We have learned that we must always appreciate and never take for granted the present, from the biggest moments to the little things that happen behind the scenes. From now on, when I think of our class, I will think of these lessons we've learned, but even more, I will think of resilience. We faced many challenges, from transitioning to zooms classes to coping with tremendous uncertainty and even not being able to sit next to each other on Dean Field right now, and it is sad that we can't control what happens. However, we learned that we can control how we respond to what's happening in a positive way, and we did. We donated our marker tag money to help those affected by COVID-19 and to first responders, we found ways to get senior options and our graduation to occur, and we definitely kept in contact through it all in our grade groupme. We sacrificed attending our final speech and debate tournament, taking the field one last time as a raider, being with our friends, for the safety and well being of all, and that should not go unnoticed. We also know that we could not have done it without our teachers, administrators, parents, and family members, who were experiencing the challenges of this pandemic for the first time just like us, and yet still took extra time and care to support us and to make our final moments as a senior so special.

To me, it's pretty ironic that these final moments are even happening the way they are. Just when we finally have time to sit with one another without the stress of school, we can't. Just when our cooking and baking skills have improved with this extra time, we can't invite anyone to try our food. Just when roads have become empty, there really isn't anywhere open to go. So, because of these contradictory times, I think I'll drop some irony as well. In a time where I haven't seen or been physically near any of you, I feel connected and bonded to you all now more than ever. And it's not only because we faced this pandemic together - we cannot let that be the only thing that defines us- it's because I've had time, as most of you have had, to reflect on everything else we did together. From the moment we walked through Brewster Entrance for the first time to our final, unexpected exit, we all shared certain experiences together: the hard work we put in, both the awkward silence and the booming laughter during a class, the kindness from our faculty and friends, the many gridlocks we attempted to have, the endless trips to Lange's and Nonni's - those are the moments we will look back on and cherish following our high school career, and what I want you all to be thinking about right now as we bid farewell to our school.
Few classes will graduate into a world as in need of our help as the one we are about to enter. In a couple of months, most of us, fingers crossed, will be leaving our little bubble of Scarsdale and going to different places across the country and even the globe. I know I'm not older than any of you, I'm barely taller than most, if not all, of you, but I want to give you some advice as you go on into the "real" world. We've had the privilege to go to Scarsdale High School, use what you've learned, use your voice to speak and stand up for those who can't, remember those who have lost and sacrificed their lives during this time to help others and follow in their footsteps. Class of 2020, we will forever be bonded and we will leave a lasting legacy of resilience on this school and the classes that are to come. I know I can't see any of your faces right now, but as I metaphorically look out to all of you watching and think about all of the people in our class, I am confident that we have not only impacted our school and each other, but that we will continue to make an impact on this world, who so deeply needs it. So although we are all going our separate ways, remember deep down, we will always be "all in this together."