Fall Fashion for Teens: Pairing Vintage Finds with New Buys
Details

Written by

Sydney Piccoli

Hits: 6771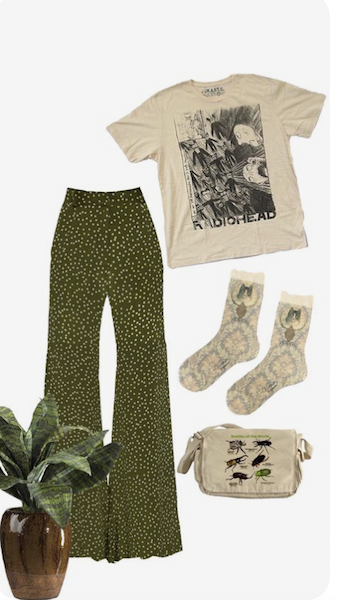 September is only a few days away and you can feel it in the air. Drive by Scarsdale High School and you'll see that the campus has come to life with athletes running on the track and dribbling soccer balls as they enjoy a long-awaited pre-season. On Central Avenue Staples is packed and spiral notebooks are going quickly. But the biggest question is, what to wear? After spending a majority of last school year wearing pajamas on Zoom, high school students are in need of a wardrobe update to go back to school. And if you no longer know what's in, here's a list of current trends for teens and where to find them for back to school shopping:
1. In the fashion world, colors seem to take turns. This year, people are opting for more earth tones, such as brown and beige. Grab a brown graphic tee from Brandy Melville, PacSun, or Urban Outfitters and you'll be sure to stay on trend. The best part is it will go with anything from a distressed denim jacket to beige vintage pants.
2. Another trend that is coming back is vintage button-down shirts from the 70s with prints, patterns, and designs; they tend to be more statement pieces than anything else. Many teens can be found wearing them unbuttoned with a graphic tee underneath or buttoned up with a basic pair of denim jeans. These can be found at a local thrift store or Etsy or purchased new from Madewell or Zara. I'd recommend checking out both the mens and women's sections.
3. Sweater vests are also making a comeback, and will serve as one of your wardrobe's most versatile pieces. At the beginning of September when the weather's warmer, a sweater vest can be paired with denim jeans for a cute look. As it becomes colder, you can throw a solid colored sweater vest over a pattern t-shirt for an interesting layered look. Sweater vests are in stock at many stores, but I found the most affordable ones at American Eagle or Target. After all, a trend's only in for so long, so it's good to be aware of how much you are spending on one article of clothing. Another fashion staple are oversized polo shirts which are now back in style. If you stop by Ralph Lauren or the men's section of a thrift store, you are guaranteed to find a polo that can be worn as an oversized shirt or dress.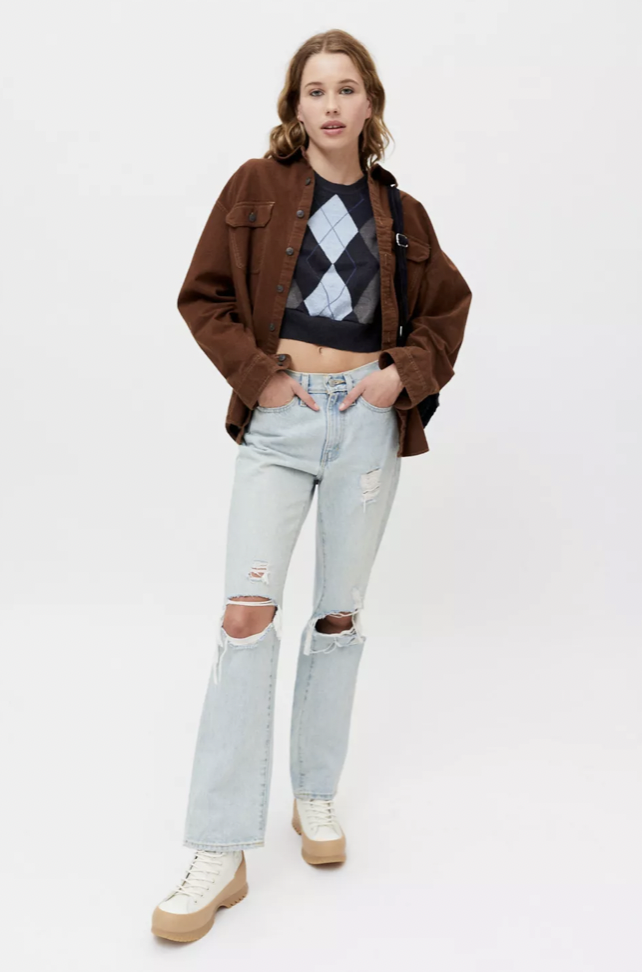 4. As far as jeans, the ones dominating the fashion world now seem to be "mom jeans," high-waisted with flare, and the sometimes controversial low rise. Sticking with bottoms, maxi skirts, both low-waist and regular, are gaining traction. When paired with a mini-cardigan that's a solid color, maxi skirts are an ode to 90s fashion. Definitely look toward thrift stores, Levi's, Urban Outfitters, and Gap for jeans that hold up well. Sweatpants, leggings, and the whole idea of "lounge wear," for one, seem to be fading quickly out of the picture. Maybe after Zoom work and school everybody is tired of them!
5. There is a clear resurgence of 90's fashion some of which fit under the aesthetic "grunge." Think bomber jackets, slip dresses, baby tees, plaid flannel shirts, overalls, horizontal striped sweaters, bike shorts, plaid wide pants, old band tees/tanks, and leather coats—basically anything that will make your parents question what year you were born in. As far as pop culture goes, look to Friends, Gilmore Girls, Dawson's Creek, 90210, Boy Meets World, and Full House for a reminder of 90's fashion. Once again check out thrift stores, Dickies, PacSun, Tilly's, and Urban Outfitters for some good finds.
6. Oversized is another look that's definitely in. If you check out American Eagle or Cotton:On, you will see a lot of their t-shirts now fit the oversized style. Grab one that's your style, pair it with solid black biker shorts, and some Nikes and you have an outfit that's both hip and comfortable. On the other end, teen influencers are also sporting baggy jeans; check them out at Zara or H&M.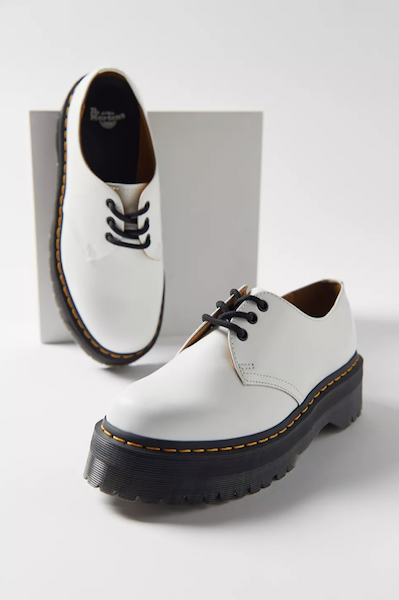 7. Teens seem to be wearing jewelry that's rather eccentric. Many teens, no matter their gender, can be found with rings on all fingers and crafty earrings in their ears. I think the most unique jewelry can be purchased from small businesses on Etsy, Instagram, and TikTok.
8. As far as tank tops, teens are pairing 90's style white tanks with jewelry and layering tank tops and printed long sleeves. Think about what young Selena Gomez or Hilary Duff would wear on the red carpet. Speaking of which, lace and scallop crop trim tank tops are definitely on display at most any clothing store.
9. In shoes, trends seem to be less prevalent. Classics like Nikes, Reeboks, Vans, and Converses never go out of style. One pair of shoes that have entered the Gen Z fashion world once again are Doc Martens, especially the oxford style pair of shoes and make sure to check out their vegan line! If you are looking for a more trendy pair of shoes brown and sage Converses are popular.
When it comes to clothes, the most important thing is that you enter the school year feeling both confident and happy. If you are stuck trying to find your own style, stroll the streets of Scarsdale Village and check out the store windows, roam Pinterest, follow social media influencers and break out of the clothing section that matches your gender identify.
After all, clothes have no gender and the only barriers that appear in the fashion world are the ones you set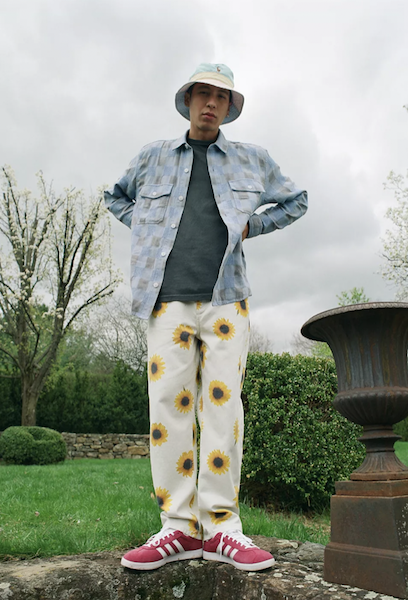 for yourself. Also, remember to be sustainable while shopping for back to school clothes. A great option is thrifting because it allows you to better the environment while experimenting with various aesthetics at a low cost.
Happy shopping Scarsdale residents!
(Photo Credit: Urban Outfitters)
A WeWork in Scarsdale?
Details

Written by

Joanne Wallenstein

Hits: 4748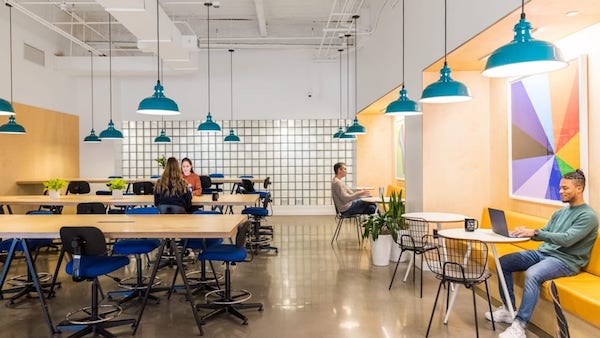 With the closing of so many stores, Scarsdale shoppers may still be looking for clothing to wear to work, but now at least they will have a new place to go to work. It looks like rumors about the opening of a WeWork in the former Lord and Taylor Building on White Plains Post Road may be true.
According to the Wall Street Journal, Hudson Bay Co., who owns the Lord and Taylor building, will partner with WeWork to open co-working spaces in some of their empty stores.
The new venture is called SaksWorks, as Hudson Bay owns both Saks and Lord and Taylors. They are hoping that the department store space can be converted into profitable office space for workers who have been dislocated in the pandemic.
The WeWork partnership will include a Saks Fifth Avenue men's store in lower Manhattan, on the tenth floor of the Saks Fifth Avenue in midtown along with Manhasset, Scarsdale and Greenwich, where they plan to include cafes and gyms.
The cost to join will be $299 a month to work in any WeWork location but without an assigned desk. If only they sold cashmere sweaters.
Unvaccinated Public Employees Must Wear Masks and Practice Social Distancing
Details

Written by

Joanne Wallenstein

Hits: 751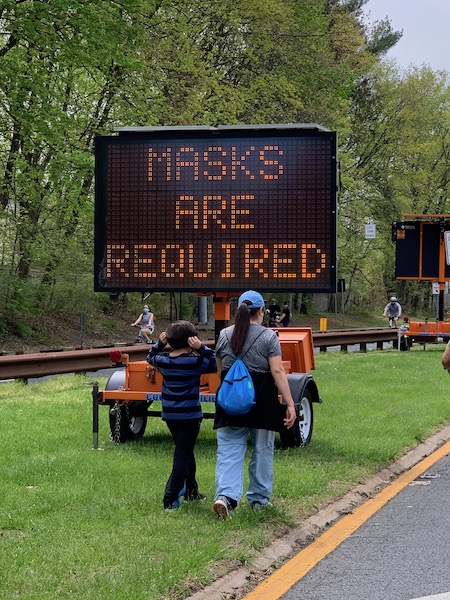 Do you have questions for the Police, Fire Department, Village or School Officials? We received several in the past few weeks and forwarded them on for a response.
This week, a reader inquired about vaccination rates of Scarsdale employees:
The reader asked,
"I was wondering whether you have seen or ever requested data on what % of public-facing Scarsdale village employees are vaccinated? Some new data from NYC shows rates are disappointingly low there (https://twitter.com/NicDawes/status/1419637561857908742), and I wonder whether the same trends hold here.

In particular, the police department, fire department, ambulance corps, and (perhaps most importantly with the school year coming up) the school district, would be critical to know. Even more important given the increasing number of cases we see in Scarsdale and the state overall."
We forward this question to Acting Village Manager Rob Cole and here is his response:
From Rob Cole:
First, the data reported in NYC may be disproportionately low because vaccination status is HIPAA protected. Thus, reporting the known vaccinated percentage may underrepresent the total actually vaccinated, as vaccinated persons may not have disclosed that fact, causing them to appear in the data as unvaccinated (a proportion that may be better thought of as "potentially unvaccinated").

Now, to your actual question, we do not report such information. However, we do continue to encourage our staff to protect themselves and the public by getting vaccinated. It should also be noted that we adhere to NYS and CDC guidance in that staff and members of the public who are unvaccinated (meaning they have not received their final vaccination at least two weeks ago) must still maintain social distancing and wear masks.
Have questions? Email us at scarsdalecomments@gmail.com.
Police Investigation Finds That Protocols Were Followed After A Claim of Racial Profiling
Details

Written by

Joanne Wallenstein

Hits: 1231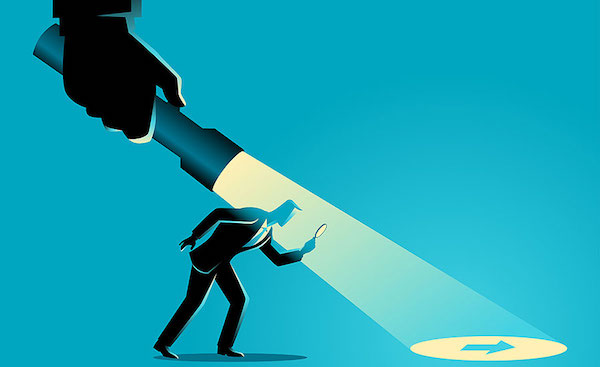 The Scarsdale Police Department has completed an investigation into a report questioning police conduct in connection with an officer having initiated a conversation with a Scarsdale teen, a person of color.

The Department has concluded that the officer involved in the interaction followed departmental policies and adhered to all procedures during the conversation with the youth. Following a meeting with the Scarsdale Police Department to discuss the reported interaction, Dr. Bakhtiar Ishtiaq, the teen's father, advised Village officials that he had a constructive dialogue with Police Department personnel and, after having ascertained the facts, has accepted the Police Department's finding.

The Police Department and Village staff prioritized this investigation to ensure the interaction in question, and interactions by the deportment in general, remain consistent with our community and organizational values supporting an environment where all people feel safe and welcome. In support of our community values, the Scarsdale Police Department has a sustained focus on diversity training and maintains national accreditation by demonstrating compliance with over 450 recognized best practices in policing, being the only such accredited police agency in Westchester County and one of only six statewide.

Village officials and our Police Department leadership request that members of the Scarsdale community and our local media respect the privacy of Dr. Ishtiaq and his family regarding this matter, which has been concluded.
New Bronx River Pathway is Open!
Details

Written by

Joanne Wallenstein

Hits: 3470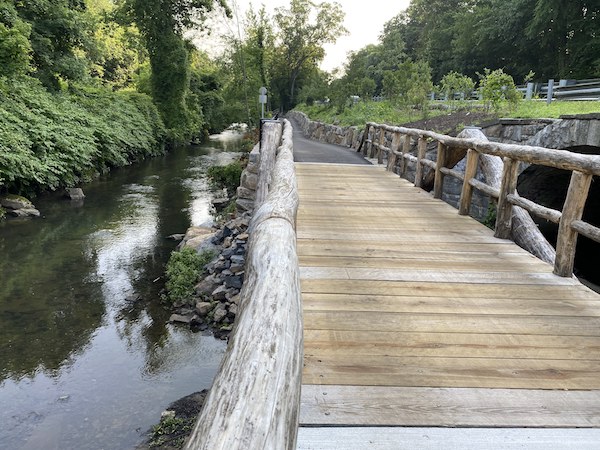 Big news for bikers and walkers. The new Bronx River pathway between Scarsdale and Greenacres Avenue is now open. The path includes bridges, stonewalls, wood railings and benches and offers lovely views of the Bronx River. It is lined with plantings of perennials, ferns and shrubs.
Susan Douglass, Vice President of the Scarsdale Forum sent us these great photos and said, "We're so happy to have the path opened, and Ben Boykin, our County Legislator, should be given credit for making this happen. The new pathway will bring more people to the village center, including cyclists and pedestrians. It's great for everyone!"
Commenting on the opening, County Legislator Ben Boykin said, "I'm excited that the time has finally come for us celebrate the opening of the Bronx River Reservation trailway between Scarsdale and Hartsdale. The mile-and-a-half pathway features beautiful plantings, benches and a newly paved surface for residents to enjoy. Thank you to the County Parks Department for making sure this work got completed, so that the path is safe, durable and attractive. People are relying on the County's outdoor recreation facilities more than ever these days, so it's especially wonderful to have this walkway newly opened and accessible. I look forward to seeing you enjoying the trail."
The new pathway bridges the 1.6 mile gap between Scarsdale Village and Greenacres Avenue. It traverses the train tracks and roadway, extending up the west side of the parkway. Users will need to cross Hartsdale Avenue or Fenimore Road to continue up to the northern portion of the path which travels all the way to the Kensico Dam.
After many years of planning, construction of the path began in September 2019, and now almost two years later, the $6.7 million pathway is open for all to enjoy.
Thanks to Susan Douglass for these stunning photos.