Community Stunned by Resignation of School Superintendent Dr. Thomas Hagerman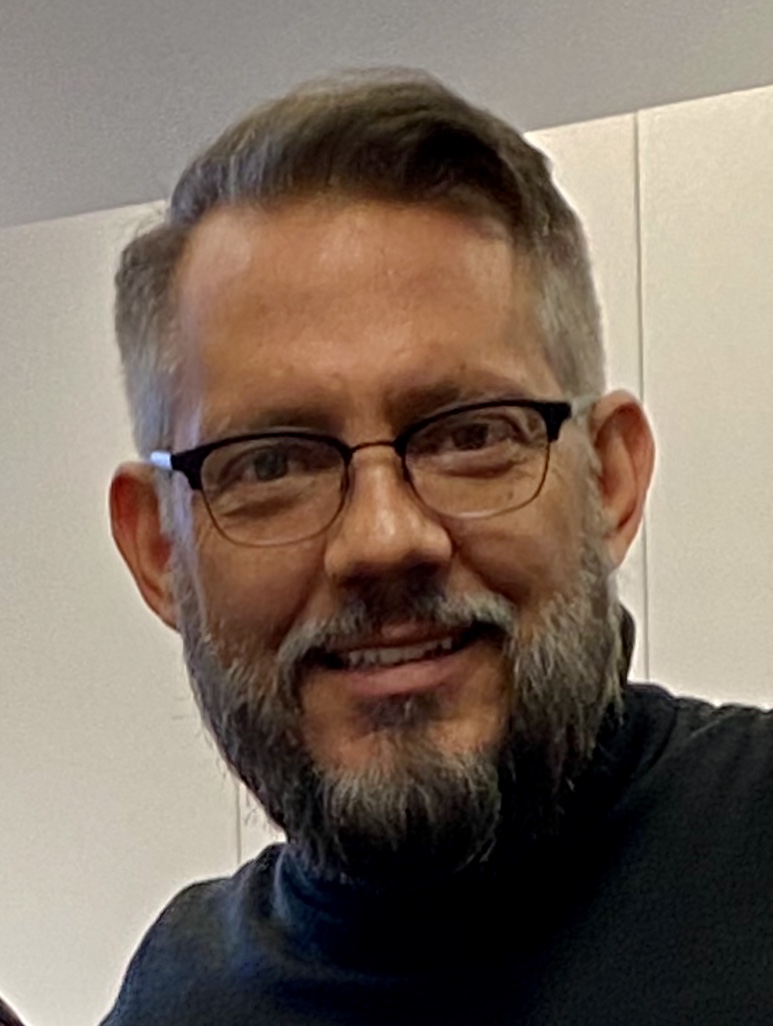 Even the Board of Education looked surprised at their January 24, 2022 meeting when Scarsdale Superintendent Thomas Hagerman asked to open the meeting. After some perfunctory updates he stunned the room by announcing that he would resign at the end of the school year.
The news came out of left field. Hagerman received a lucrative contract extension in July 2021 from a lame duck Board, making him the second highest paid superintendent in New York State. As of January, he was only a half year into that four year contract so there was a general perception that he intended to stay on. Though he had met with considerable resistance from a vocal segment of parents during the pandemic, it seemed that with the easing of the COVID crisis, the district would be in for smoother sailing.
Why did he step down and why now? It is hard to know. Observers had a difficult time assessing his reaction to community opposition or gaging his relationship with the Scarsdale faculty. If he was affected by angry parents or staffers he maintained a calm façade behind his mask so it was difficult to see what he was thinking.
Dr. Hagerman was recruited to come to Scarsdale in 2014 and will have completed eight years on the job this June. He followed Dr. Michael McGill who held the reins for sixteen years but decided to retire one year earlier than planned due to pressure to curb tax increases from a different vocal minority.
During Dr. Hagerman's term, he was successful at keeping tax increases below the state tax cap, completing major infrastructure projects, passing two major bond offerings and navigating the district through the COVID crisis, remote learning and compliance with myriad and often changing state mandates and health department rules.
In fact, following his resignation on January 24, he had to step out of the Board meeting to attend a phone call about masks, when a state judge overturned the Governor's order for masking in schools.
He ran a tight ship, which was too tight for some.
For example, in order to hunt down children who were attending the school district while living out of town with a divorced parent, or staying elsewhere while their home was under renovation, the district hired private eyes to track the children. Parents, some who were divorced, or moved in after the school year began, received steep and unexpected tuition bills.
In December when the NYS Department of Health mandated that school children wear masks, Dr. Hagerman also announced that children would wear masks, without a break, even outside. After an outcry from parents he reversed course.
Most recently, Scarsdale Schools were off limits to visitors or spectators at performances and sporting events. Parents, who felt that they had already missed years of their children's performances were enraged. They showed that other districts were letting parents inside and demanded that the district change course, which they did the following week.
He also undertook the job of reviewing every board policy, a multiple year job that often seemed out of sync with what was on the mind of the community.
In January, the School Board Nominating Committee held an election for a committee that would nominate the next members of the school board. Several of the people who were elected to the committee were among the most vocal critics of the district during the pandemic. Perhaps the superintendent saw this as a sign that he might have to deal with a Board of Education that sought more accountability down the line.
Whatever his reasons, the superintendent did not say what his next move would be, only that he had accepted an offer. In a gracious letter that he read at the meeting and entered into the online agenda, he said the following:
January 24, 2022
Dear Scarsdale Board of Education,

I am writing to you today to officially tender my resignation as superintendent of schools, formally effective at the end of this academic year.
When I came to Scarsdale eight years ago, the District was yearning for academic improvement, curricular consistency, clear communication, operational transparency, facilities and grounds improvements, financial stewardship, strategic planning, policy revision, and so much more. As I reflect over these many years and prepare to say goodbye to our students, faculty, staff, and parents, it is with the hope that these and many other areas have significantly improved, and that Scarsdale is positioned to continue on a positive trajectory of growth.
The heartbeat of this District has and always will be the people, starting with our incredibly capable and talented students. They are, and must always continue to be, our first priority. The extraordinary teaching and learning that happens in our schools is, of course, credited to some truly remarkable staff members, educators, and leaders. I hope that their skill, dedication, and expertise continue to be recognized and lauded by both the community and the Board as they are uniquely qualified to make the best educational decisions for students, both individually and collectively.
Finally, I would like to thank both our parent leadership groups and the Board of Education—both those currently in place and those that I have had the good fortune of working with throughout my tenure here in Scarsdale. With few exceptions, these individuals have understood their roles as school community leaders; stewards of our resources; defenders of excellence in public education; and avid supporters of students, staff, and the broader school community.
Historically, our educators and many leadership teams have worked together collaboratively to balance the voices and needs of our schools' many stakeholders while also ensuring that our students remain the focus of our most meaningful work and decision-making. As Scarsdale's schools continue to progress through a time of significant change and transition, it is imperative that these individuals and groups work closely together to preserve the best of what Scarsdale's schools have always been: places of great teaching and learning; places that support its students, teachers, and leaders; and places that create a sense of community and camaraderie.

Know that I will always hold fond memories of my time here in Scarsdale. I wish nothing but the best for all that lies ahead.
Warm regards,
Dr. Thomas Hagerman
Scarsdale Schools to Permit Visitors, Spectators and School Trips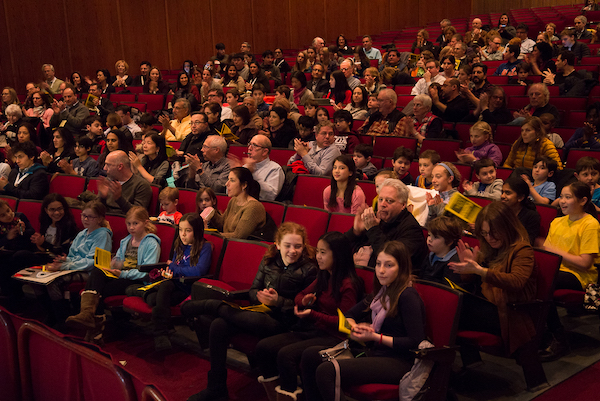 After an outcry from heartbroken parents who could not attend their children's sporting events and performances in the schools, Superintendent Thomas Hagerman announced an "adjustment" to school policies on Tuesday January 18, 2022. These new rules pertain to spectators in the schools and to school trips.
Citing improving COVID metrics, the Superintendent announced that each student will be permitted two spectators at a school event, as long as the event space is not filled to greater than 50% capacity.
Visitors, who were previously barred from entering the schools, will now be permitted after school hours, provided that they wear masks and remain six feet apart. This new rule will allow parent and community meetings to be held in the schools.
School Trips
Educationally relevant field trips (without overnight stays) are now being allowed with risk mitigation efforts in place, including masking, regardless of venue rules.
Trips that require an overnight stay are being allowed as long as a parent or legal guardian can accompany each student. No transportation will be provided.
All mitigation measures must be followed by all participants and attendees, including mask-wearing, regardless of venue rules.
Commenting on the news, SHS parent Claire Paquin said, "I am very happy that the Administration listened to the student-athletes and the community and decided to eliminate the spectator ban. It is definitely a step in the right direction to allow two spectators per athlete and to allow teams to travel overnight again."
CNC Nominates Whitestone, Mazer and Gans for Village Trustee
On Thursday January 20, 2022, the Citizens Nominating Committee (CNC) announced the candidates it selected for the Scarsdale Citizens' Non-Partisan Party slate for the following Village offices:
-Randy Whitestone of 94 Sprague Road, a Village Resident for 26 years, Trustee

-Ken Mazer of 47 Church Lane, a Village Resident for 25 years, Trustee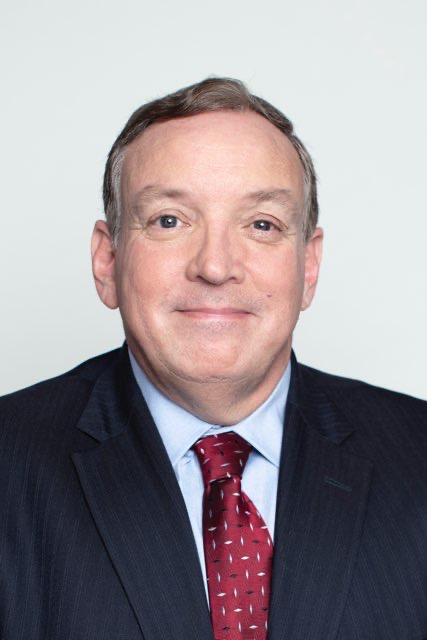 Randy Whitestone has been nominated for a second term as Village Trustee.

-Jeremy Gans of 45 Harvest Drive, a Village Resident for 14 years, Trustee
Whitestone is currently a Village Trustee serving his first term and has been renominated for a second term while Mazer and Gans will be new to the Village Board if elected. Village Trustees Justin Arest and Lena Crandall will both complete two terms as Village Trustee in April.
Commenting on his renomination, Whitestone said, "Amid the challenges of the past two years, we've made significant strides in aligning the strategic direction of Scarsdale Village government to the needs of our residents. We have more to do to complete important budgeting, quality of life, and infrastructure initiatives, and I look forward to seeing them through."
Gans introduced himself saying, "I have lived in Scarsdale since 2006 and have served in a number of volunteer roles in the Village. I joined the Zoning Board of Appeals in 2016, and have served on that board for nearly 5 years. I also serve on the Executive Committee of the Scarsdale Forum and I am a member of the Scarsdale High School PTA Scholarship Fund Committee. From 2016-2019, I was President of Scarsdale Youth Soccer Club. Professionally, I worked as a corporate lawyer for seven years and currently serve as President of JDJ Capital Management Company."
For over 20 years Ken Mazer has been a member of the Scarsdale Volunteer Fire Department, serving as lieutenant and president of Company #2. Outside of town, he was president of the New York Association of New Americans, which resettled refugees and immigrants in the New York area. Ken also chairs a grant-making foundation at UJA-Federation of New York.
Ken MazerIn his professional life, Ken is a co-founder of Global Textile Partners, a producer and importer of textile products since 2005 that has offices in New York, Shanghai and Seoul. He also serves on the board of Atlantic Footcare, Inc., a Rhode Island manufacturer of insoles.
Ken, raised in Harrison, received his BA in political science from the University of Vermont in 1985 and his MBA from New York University in 1990. He lives in Fox Meadow with his wife Melissa and has 3 children.
Ken said, "I am honored that the CNC has nominated me to serve as Trustee and I thank them for their service. If elected, I look forward to collaborating with the Board and Village staff so that I can continue serving my community. I expect that we will work together to find the most effective ways to improve our village and maintain the level of excellence residents expect."
"I have lived in 3 Scarsdale neighborhoods for 25 years with children of a wide range of ages. As such, I am connected to and understand the priorities of many different segments of our diverse community. If elected, I look forward to the opportunity to help make decisions that both improve daily life in our village and shape our long term priorities, with an eye to balancing the needs of all residents."

The General Village Election will take place Tuesday, March 15, 2022. The Election will be held at the Scarsdale Public Library, 54 Olmsted Road in the Scott Room. Voting hours will be from 6:00 a.m. to 9 p.m.

Jill Spielberg served as Chair and Jon Krisbergh served as Vice Chair of the CNC. In addition to the candidates for Village office, the CNC selected Omer Wiczyk as Chair and Janet Han-Youm as Vice Chair for next year's CNC. The CNC also elected Michelle Sterling to serve as Chair and Peri Zelig to serve as Vice Chair of the Procedure Committee.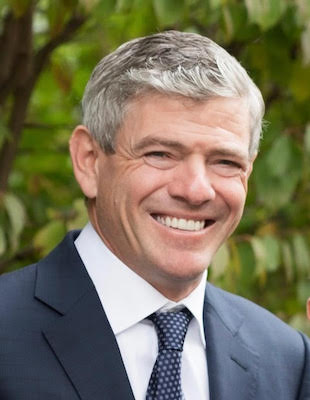 Jeremy Gans"Starting in late November 2021, the CNC searched for potential candidates and then conducted extensive diligence. While deliberations and reference conversations are not shared publicly, the CNC considered and carefully researched the background, experience, and qualifications of each trustee candidate and engaged in significant deliberation," stated Jill Spielberg, Chair of the CNC. "We thank the CNC Members for their hard work and diligence in selecting this strong slate of candidates," she continued.


Wrestlers, Challenged by COVID and Quarantines, Look to Divisionals
Details

Category: Shout it Out
Published:

24 January 2022

Written by

Joanne Wallenstein
Scarsdale Wrestling Team pictured after Scarsdale TournamentEven experienced wrestlers will sometimes admit that competitions are arduous. But one event teammates look forward to is the annual Scarsdale tournament. The Scarsdale tournament marks the beginning of the end of the regular season for Scarsdale wrestlers. This is followed by tournaments that focus on individual-oriented rather than team-oriented competitions and provide wrestlers the chance to prove their skills to gain seeding for the sectionals.

The beginning of this season has been rough for Scarsdale, primarily due to quarantine and COVID. To start the season, Scarsdale went 2-3 in the yearly Rye tournament. After that point, everything fell apart. These results were more a function of COVID and quarantines rather than wrestler's skill. Things came to an all-time low when Scarsdale traveled to Nanuet on December 18, 2021 for a tournament with only six wrestlers rather than the normal complement of 16.
"It has been mathematically impossible to win matches with the number of kids we are bringing to tournaments. With the number of forfeits we give up every match, even if the wrestlers there pin their matchups, we still lose," says senior and captain Michael Mancusi. The transition from team tournaments to individual ones is actually very beneficial for Scarsdale as the number of kids who need to quarantine does not matter for these tournaments.

Despite the challenges, several Scarsdale wrestlers placed in the Scarsdale tournament on January 15, 2022 when 16 teams participated.
Captain Jack Byers picks up a victory in the 145lb weight class, one of which would lead him to 3rd at the tournament
-Junior Ryan Chase took home 6th place from the 215lb weight class.
-Sophomore Matthew Hill came in 4th place from the 138lb weight class.
-Senior and Captain Jack Byers finished in 3rd at the 145lb weight class.
-Freshman Tommy Iasiello performed the best out of anyone else on the team at this tournament, coming away with 2nd place in the 110lb weight class.
Freshman Tommy Iasiello takes on Tappan Zee en route to his 2nd place finish in the 110lb weight class
Even though these four placed, credit is due to all Scarsdale wrestlers as they were in charge of keeping score of matches and cleaning while also taking part in the tournament. Without these wrestlers doing the dirty work, the tournament would not have been successful.

As the Scarsdale wrestling team looks to the future, individual aspirations for placements at the county tournament are at an all-time high. The Scarsdale tournament is the first step on this tough journey which every wrestler will take.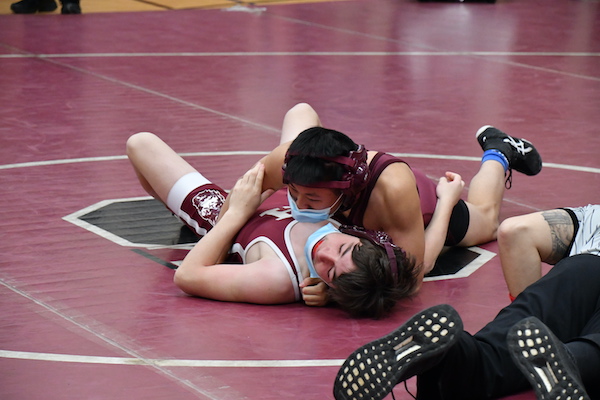 Captain Thomas Kuo pins wrestler on Harrison in his first match back since being quarantined
Commenting on the team's performance to date, Coach Jeremy Szerlip said, "The one thing each wrestler needs to do is show more effort. We have to do a better job fighting in neutral and doing whatever you can to get off your back. When you [wrestler] gives up on the mat, they are not only letting themselves down, but also the rest of the team. This year may have been rough, but we have a lot of young talent and I am very hopeful for the future."
Next up the team will compete at divisionals on February 5, 2022.
Photo Credit: Sherwood Kuo
Pet of the Week: Quinn -- A Velcro Dog
Details

Category: Pet of the Week
Published:

18 January 2022

Written by

Katy Goldman and Dara Gruenberg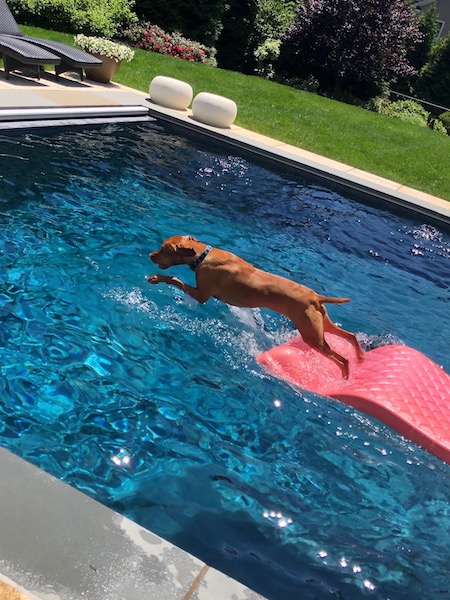 Quinn is a four year old Vizsla who lives up to the title of a "Velcro Dog." You can find Quinn walking around Colonial Acres or sunbathing in her backyard. Quinn loves to swim and in the pool one may confuse her for a baby fish. Speaking of fish, one of Quinn's favorite snacks is crunchy cod skin treats, along with apples, mango, carrots, cucumber and strawberries. She definitely has the best nutrition of anyone in the Wise crew. Quinn loves to visit her cousin Piper on Long Island and playing with her best friend Ernie Singer. She also loves making a cameo appearance in her Dad's Zooms. When she is not running full speed ahead, you can find her hanging on the couch watching TV. Quinn LOVES to make new friends so if you see her, be sure to stop and say hello to your new Vizsla friend!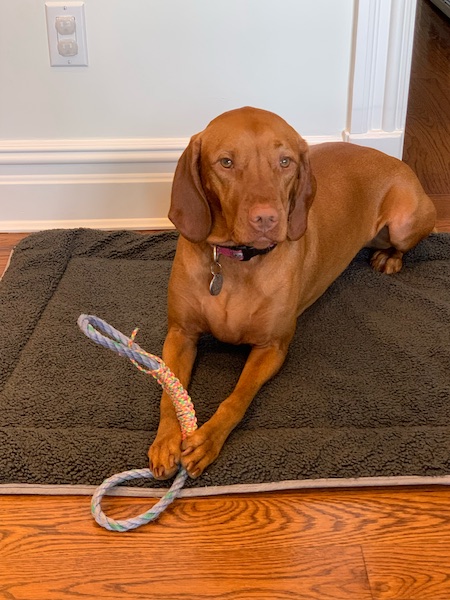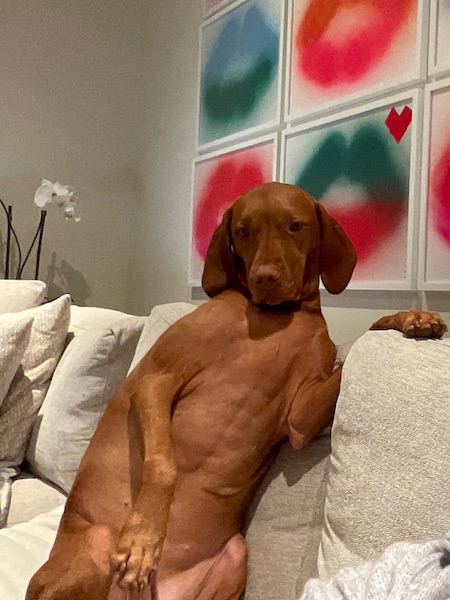 MTA Says They Are Seeking an Operator for the Cafe at the Hartsdale Train Station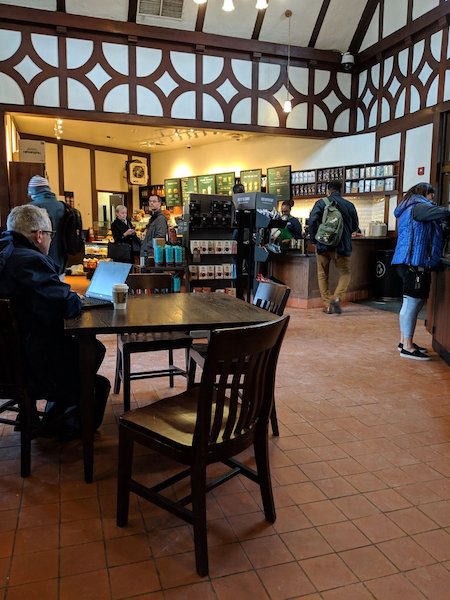 Though some retail locations appear to be coming back from the COVID crisis, others have not.
One popular spot that closed during the pandemic was the Starbucks in the Hartsdale Train Station. The coffee bar was frequented by both commuters and locals who often congregated at the tables inside and outside.
On cold days, commuters could get coffee and stay warm while they awaited their train. In addition, the bathrooms inside were open to commuters and the public.
The building has been shuttered for some time now, leaving commuters to wait for their train on the platform. We reached out to Ray Raimundi at the MTA Press Office to find out when we might expect a new operator to re-open the station. He didn't offer much hope to anyone waiting for a hot cup of java.
Commenting on the situation, he said, "The MTA has been marketing the space since Starbucks elected to leave when its lease expired. The station building will remain closed until a new tenant occupies the stationhouse. The Hartsdale Station provides heated shelters on the platforms for customers.
Does anyone want to open a concession in Hartsdale?