Man on Pink Scooter Steals Items from CVS; Pedestrians Hit on Scarsdale Avenue
Details

Category: Today's News
Published:

20 October 2021

Written by

Traci Dutton Ludwig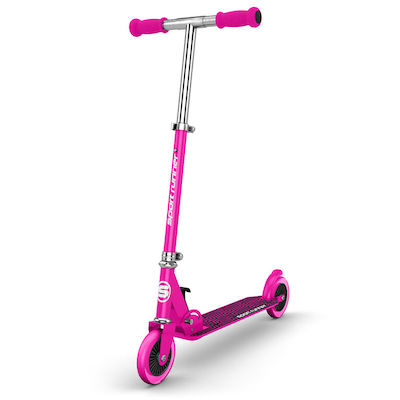 Stolen car: A black 2015 Jeep Cherokee was stolen from a Thies Court driveway Oct. 11.
Stolen
The CVS Popham Road store manager reported a man on a pink scooter stole items, including headphones and sunblock, from his store Oct. 15. The suspect was observed by a witness who saw him attempting to place a candle in his backpack, which caused the witness to confront the suspect. At that time, she saw additional items in his bag. The suspect ran out of the store and fled.
Car break-ins
A Sprague Road resident reported that someone entered his parked cars around 3:15 a.m., Oct. 11. However, nothing was taken.
On Oct. 11, a Johnson Road resident reported items had been stolen out of his car overnight.
On Oct. 12, another Johnson Road man reported that loose change had been stolen out of his car sometime while it was parked and unused during the past three or four days.
On Oct. 13 around 1:20 p.m., a Fenimore Road woman reported that she was sitting in her kitchen and observed a man pull up to her house in a black older-model sedan. The man got out of the sedan and approached her red Mercedes-Benz parked in her driveway. He attempted to open the door handle. She screamed at him, and he ran away, fleeing in his sedan. He was described as a black man in his 20s, wearing black pants, a black hoodie and white gloves.
At 1:23, a Garden Road woman reported a skinny black man with black curly hair wearing a dark sweat suit and a yellow mask attempted to enter two parked cars in her driveway. One car was unlocked, and the man entered it. However, he did not take anything. The second car was locked; so it could not be entered. When the man realized that the woman was looking at him through the window, he fled the scene in a dark gray sedan. The woman said she would send detectives surveillance footage of the incident.
Identity theft
An Ardmore Road woman received a package containing a $4,900 bracelet from Macy's, addressed to her at her address Oct. 13. The bracelet was also billed to her Amex card. However, she did not order the bracelet.
On Oct. 14, a Heathcote Road man reported someone used his personal information to attempt to open several fraudulent lines of credit. The attempts were denied, and no financial loss was incurred.
On Oct. 14, a Meadow Road man reported his Apple ID was fraudulently being used to make purchases from China. The perpetrator had also succeeded in locking the man out of his account. The man is working with Apple to restore access to his account.
A fraudulent FEMA assistance loan was filed in a Brewster Road resident's name. The resident reported it to police Oct. 15.
On Oct. 15, a Spencer Place business owner reported a customer placed an order for two scooters over the phone and paid for them with a credit card on Sept. 20. Shortly thereafter a woman in her 30s picked up the scooters. Later, the charge was disputed and the transaction was cancelled.
Check fraud
A Broadmoor Road woman reported someone stole a blank check from her checkbook and cashed it for $26,703 out of state Oct. 14.
Pfishing
On Oct. 11, a Vanderbilt Road man said he received an email from someone who he believed was a friend. The email requested the man to send some Visa gift cards. The man realized it was a scam and informed police and his friend.
Trip and fall
An elderly woman tripped and fell on East Parkway Oct. 12. She hit her head and was bleeding. She declined medical attention.
Dispute
Police mediated an argument between two housemates on Post Road Oct. 14. The argument was about throwing out items in the house.
Help
On Oct. 14, police checked a Normandy Lane house after the homeowner came home and found her front door open. No sign of criminality was observed.
On Oct. 14, police, fire and water department personnel assisted a Bradford Road resident turn off water in his house due to a broken valve that was causing some flooding. The resident was advised to call a plumber.
A driver could not find her parked car in the Village Oct. 14. Police found it on Chase Road and provided the driver with a courtesy transport to her car from Scarsdale Ave.
Police stood by while two women assisted another woman who had been out walking on Mamaroneck Road. Police called an ambulance for additional help, but the woman who needed assistance refused medical attention.
A Palmer Avenue woman reported something was "wrong" with her car Oct. 16. She showed police a loose piece of rubber near the passenger side roof. She explained the windshield had recently been replaced. Police advised her that the loose piece of rubber might have been the result of that work or normal wear and tear. It was not a criminal matter.
Pedestrians hit
On Oct. 14, a car struck an 80-year-old Yonkers pedestrian and a 60-year old New Rochelle pedestrian on Scarsdale Avenue around 6:30 p.m. The pedestrians stepped onto the road to cross the street, believing the oncoming car would stop, they said. The driver, a 76-year-old Bronx woman, said she tried to stop as soon as she saw the pedestrians but was not able to stop in time. The pedestrians were evaluated by SVAV and refused further medical attention.
Cars and roadways
Police helped a driver moved his disabled car from Barry Road to Edgewood Road to safely wait for a tow Oct. 11.
A driver was sitting in a parked car with the seat reclined at Whig and Berwick roads Oct. 11. Police spoke with the driver and he said he was dropping off his girlfriend who is a resident of the neighborhood.
Police issued a summons to the owner of a car parked in violation of the three-hour limit on Brook Lane Oct. 12.
On Oct. 13, police informed Verizon about a low-hanging wire on Elmdorf Drive.
Police spoke to the driver of a parked car on Oak Lane Oct. 13. The driver said he was having car trouble and was waiting for a tow.
A man leaving a car in the Quaker Ridge School parking lot explained he was dropping off a car for his wife, who works at the school, Oct. 15. School security confirmed the wife works for the school.
Police set up portable stop signs at Griffen Avenue and Weaver Street due to a defective traffic light Oct. 15.
Police notified Con Edison and Town of Mamaroneck police about fallen live wires on Griffen Avenue Oct. 16. A car drove over the wires, and the incident caused minor damage to the car, without injuring the driver.
A Hutchinson Avenue man reported a woman had parked her disabled car in his driveway and was "refusing to leave" Oct. 16. The car was gone when police arrived on scene.
Five car accidents were reported in the Village this week.
Animals
A caller reported a raccoon was walking on East Parkway Oct. 11.
A medium-sized, loose, black dog was reported on Murray Hill Road Oct. 15.
Police tried to catch a loose, shorthaired dog wearing a yellow harness on Clarence Road, but the dog was too fast and kept running away Oct. 15. Trappers' contact information was shared with the caller who reported the loose dog.
An Edgewood Road woman reported an animal in her house Oct. 16. Police arrived and observed a house cat chasing a mouse. The mouse ran into a small hole and could not be caught. The woman said she thought the mouse had been a larger animal, and she felt better knowing it was just a "small mouse." An exterminator was being provided by her son to remove the mouse.
Village code
On Oct. 13, police dispersed two people from a park on Huntington Avenue after dark.
On Oct. 15, police advised Walworth Avenue parents that neighbors had complained that their kids were being too loud in the backyard after dark.
Police twice advised a Shaw Road homeowner of a noise complaint, and the volume of music was promptly lowered Oct. 15.
On Oct. 15, police dispersed kids from the Edgewood School playground after dark.
At patrol's request, a landscaper moved bundled branches to the curb of the yard from which the branches originated Oct. 16. He had previously placed them near the edge of Butler Woods, but patrol explained this was in violation of Village code.
Police advised Secord Road staff of a noise complaint, and the volume of music was lowered Oct. 16.
Disorderly youth were reported inside the 7-Eleven store on Scarsdale Avenue Oct. 16. The youths were already outside the store when police arrived. The clerk did not request additional assistance.
Lost and found
An Acura car key was found on Montrose Road and Huntington Avenue Oct. 13.
A wallet was found in the Village downtown area Oct. 14. Police contacted the owner, and she picked it up from headquarters.
A check was found at Village Hall Oct. 15. Police contacted the owner of the check, who advised he had most likely dropped it at Village Hall. He asked police to shred the check.
Firefighters
On Oct. 11, firefighters assisted with a three-car accident involving injuries at Garden and Oxford roads.
Firefighters assisted Hartsdale firefighters with a call in their jurisdiction Oct. 11.
On Oct. 13, firefighters assisted with a two-car accident involving injuries at Fenimore Road and Brite Avenue.
On Oct. 14, a gas stovetop in a Montrose Road house would not shut off. Firefighters found a small gas leak under the stovetop and igniters that would not shut off. Power and gas were shut to the appliance. The resident was advised to call for appliance repair.
On Oct. 14, a Torrence Place resident called for help because her Dachshund was stuck under a shed in driveway. Firefighters were able to see the dog under one side of the shed. It would not come out on its own. The resident wanted the dog out and was very concerned for its safety. Firefighters removed and cut the center floorboard of the shed to attempt to access the animal. While firefighters were removing the floorboard, the dog ran out from under the shed and was returned to owner, unharmed.
Firefighters stood by for Con Edison at the site of a gas boiler malfunction with carbon monoxide release in a Graham Road house Oct. 14. Con-Ed red-tagged and shut down boiler. They advised the resident to call a heating contractor for repairs.
Firefighters helped jogger who fell while running in the Village and sustained facial injuries Oct. 15. Firefighters provided basic first aid, applied dressings to affected areas to stop bleeding and simultaneously notified SVAC to take over care and transport to the hospital
On Oct. 15, firefighters assisted at a two-car accident on the Bronx River Parkway entrance ramp at Fenimore Road.
This report covering police and fire department activity from Oct. 11-17 has been compiled from official information.

This police report is sponsored by Scarsdale Security who does more than just security. Contact them about remote video for your home or business. Call 914-722-2200 or visit their website.
District Unveils New DEI Website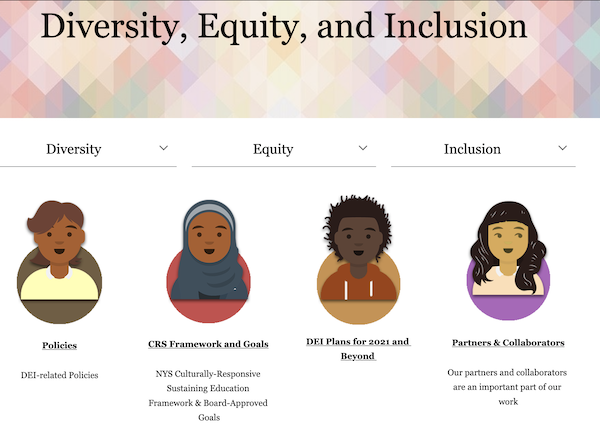 The concept of diversity, equity and inclusion and what it means for a public school district is not easy to grasp. Is it an idea that is taught, a philosophy that impacts the school's physical plant, an employment policy for faculty and staff or an ethos for how those in the school community should relate to one another? The answer is all of the above. If so, how can the district adapt to include DEI into all aspects of the school experience for Scarsdale's 4,700 students and staff?
In order to answer these questions and to build a home for their DEI policies and initiatives, the district has built an impressive new website that is accessible, informative and well designed. It showcases all aspects of DEI in the Scarsdale Schools, including term definitions, goals and policies, a history of DEI initiatives, information about partners and collaborators, reading resources, information for faculty and staff, statistics, student involvement and more.

As explained on the website, "The Board of Education and Scarsdale Union Free School District are committed to creating and maintaining a positive and inclusive learning environment for all students, especially those currently and historically marginalized. As such, we are committed to ensuring that all students feel safe, included, welcomed, and accepted, and experience a sense of belonging and academic success.

We recognize that inclusive education is based on the principles of acceptance and inclusion of all members of the school community. Therefore, students and faculty should see themselves reflected in the curriculum, physical surroundings, staff/faculty representation, and the broader environment, in which diversity is honored and all individuals are respected.
In order to realize this goal, it is imperative that the Board, District employees, and volunteers, and students understand the historical injustices and inequalities that have shaped our society and recognize and eliminate the institutional barriers, including racism and biases, that have and may continue to contribute to disparate educational outcomes within our schools."
An exploration of the new website reveals a wealth of information pertaining to the staff, the students and the curriculum and highlights policies on topics such as sexual harassment, student harassment and bullying, the teaching of religion and controversial issues and equal educational opportunities.
Other pages define DEI goals by grade level and showcase a library of books that deal with these sensitive topics for children of all ages.
The site was designed to be user friendly for students, staff, parents and the community. The icons on the home page are easy to understand and navigate. An exploration of the site shows how much the district has already done that may be reconsidered through the lens of DEI.
The site can be accessed by visiting the Scarsdale School District website and going to Shortcuts, DEI or by clicking here. Whether or not you have children in the schools, take a look at this impressive new undertaking. It should make you proud to live here and be a part of the community.
Presenting the new DEI page to the community at the October 18 BOE meeting, School Superintendent Dr. Hagerman called it a "rich resource," and explained, "The working definitions are a springboard for conversations." He said, "It is designed for a variety of audiences," and will allow users to "Dig into our DEI plans for 2021, what has happened already and the path that took us to where we are today." He noted the speakers, collaborators and authors who are working with the district on enriching the DEI experience, all represented on the site."
He said, "We are adding to this every day. We are incorporating the feedback that we receive. I would encourage folks to use this tool to follow our diversity trajectory in the community." He thanked parent leaders who have been integral to the district's DEI work.
Halloween Painters Create Stunning Artwork on Scarsdale Storefronts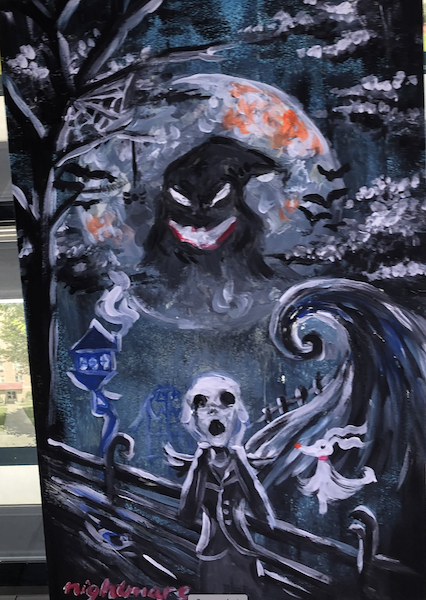 Grand Prize by Isabell ZhuA nightmarish Halloween scene painted by Isabelle Zhu took the Grand Prize of the 2021 Halloween Window Painting contest. Zhu's work was among the work of 146 individuals and teams who entered into the window painting contest portion along with the paintings of another 151 families who participated for fun. You can see it on the window of the office of Douglas Elliman at the corner of Scarsdale Avenue and Popham Road.
Halloween Painting took place a bit early this year, and the weather cooperated. According to Jene Davis of the Scarsdale Recreation Department, the number of entrants is comparable to previous years.
To avoid crowding around the windows, painters were assigned either a morning or afternoon time so there was not the usual throng of artists and parents around the windows. But their colorful and amusing work will entertain shoppers in the week to come.
An award ceremony will take place virtually via Zoom in November. Date TBD.
See below for a list of winners by category and photos of their colorful work.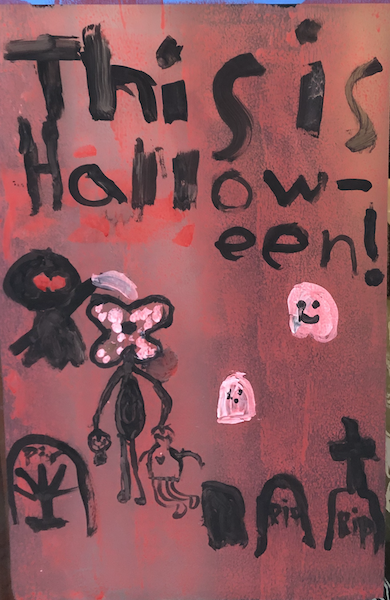 Max Handwerker and Dylan Krisbergh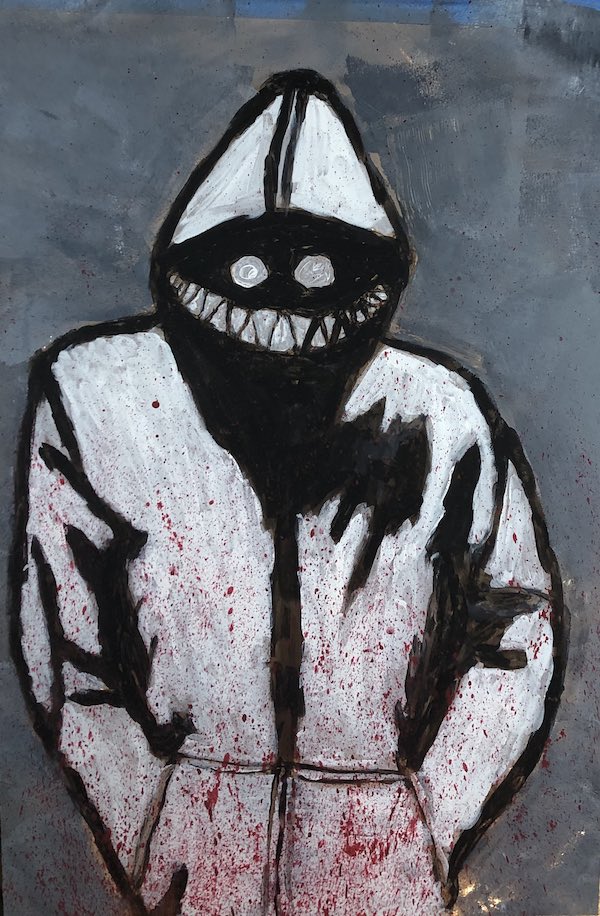 Isabelle Xie and Carrie Ho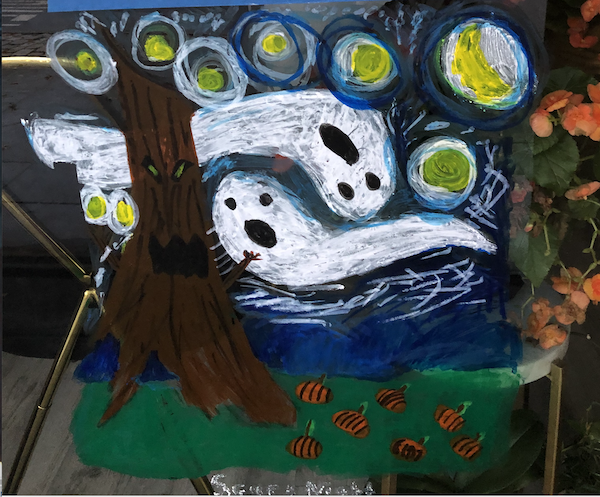 Gia Szuba and Emma McDermott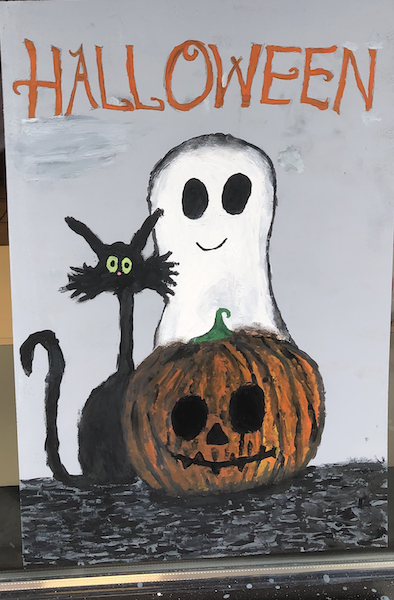 Sydney Geringer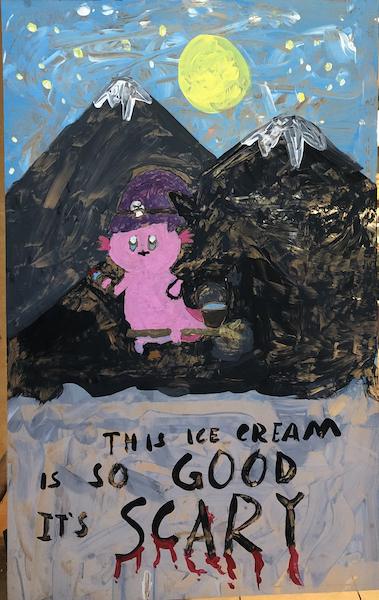 Jabez Keh and Jaden Galante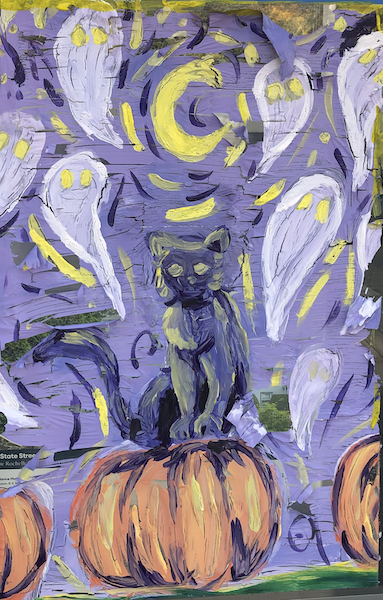 Zoe Pollack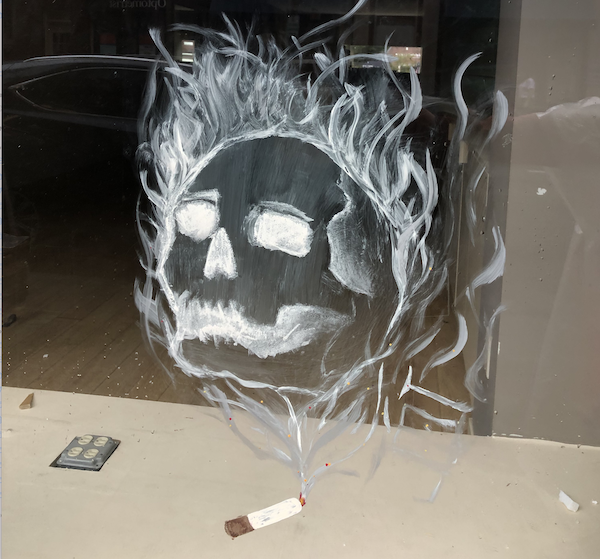 Sarah Luo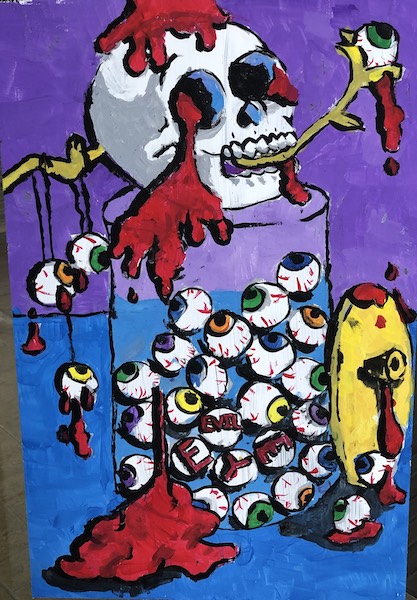 Yunong Lin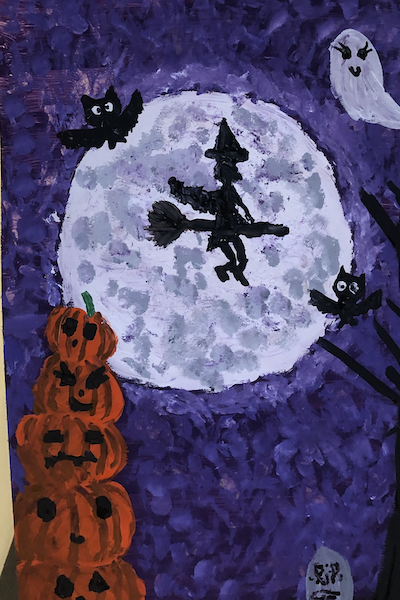 Maia Papale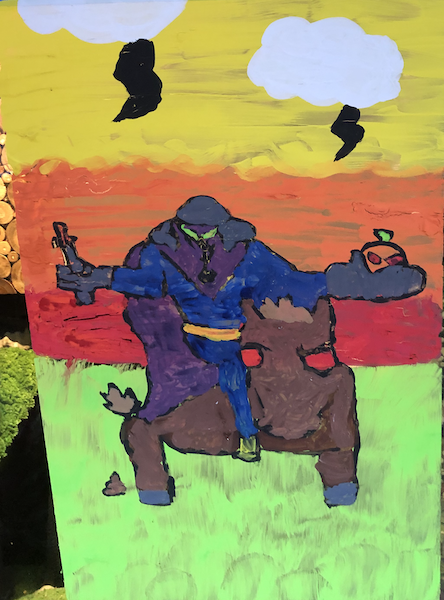 Evelyn Goldberg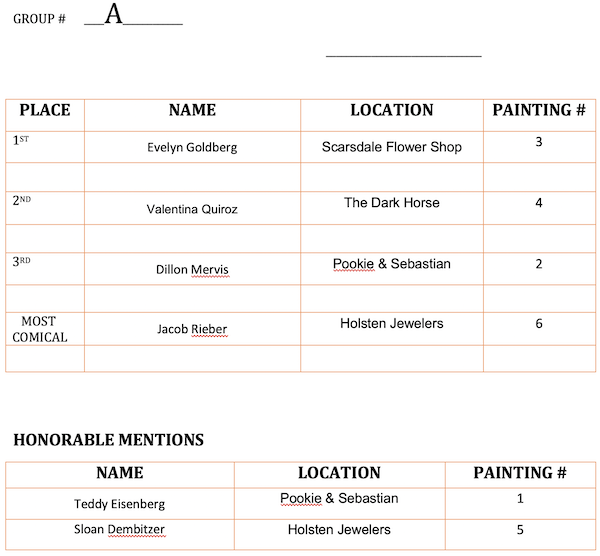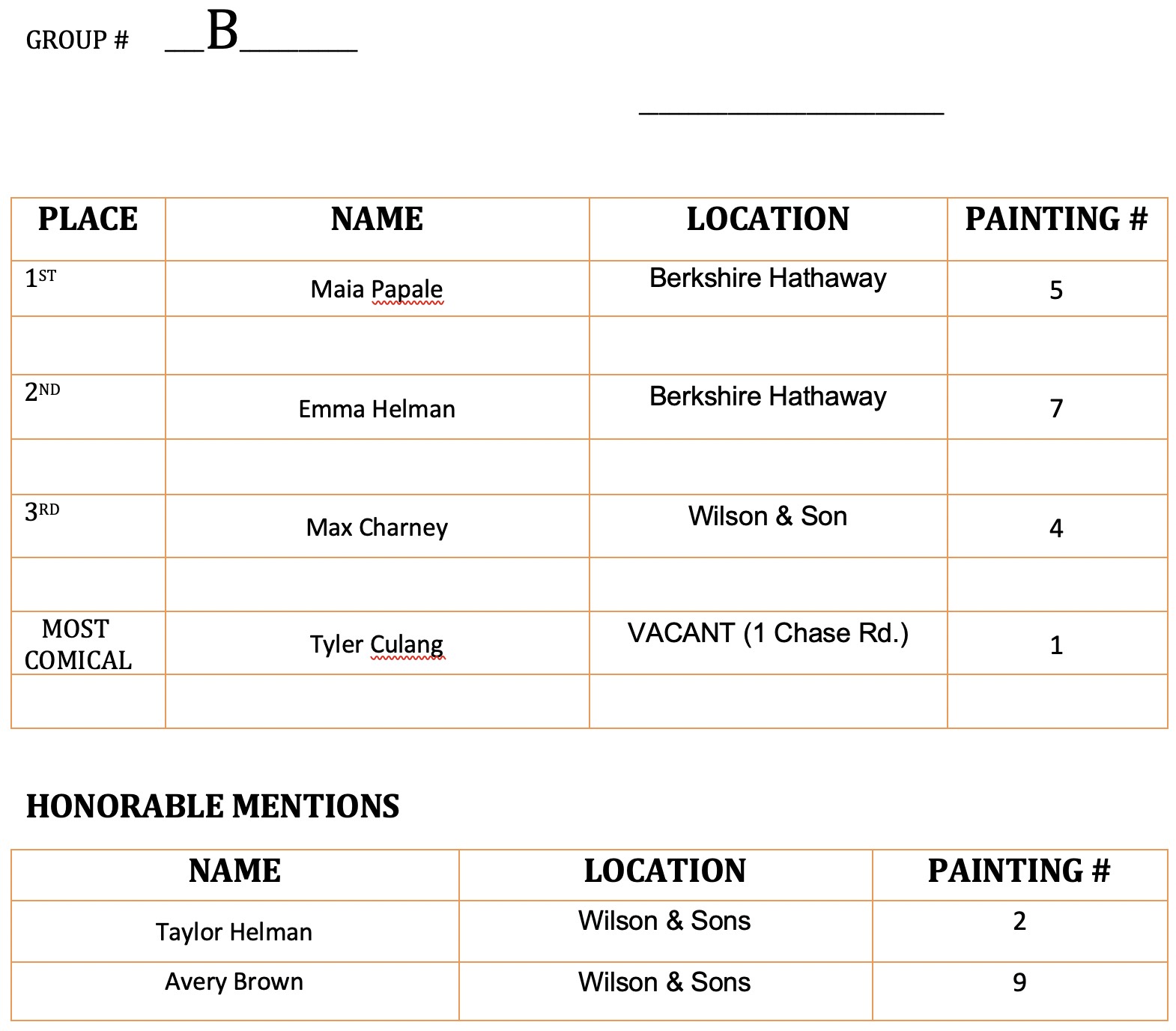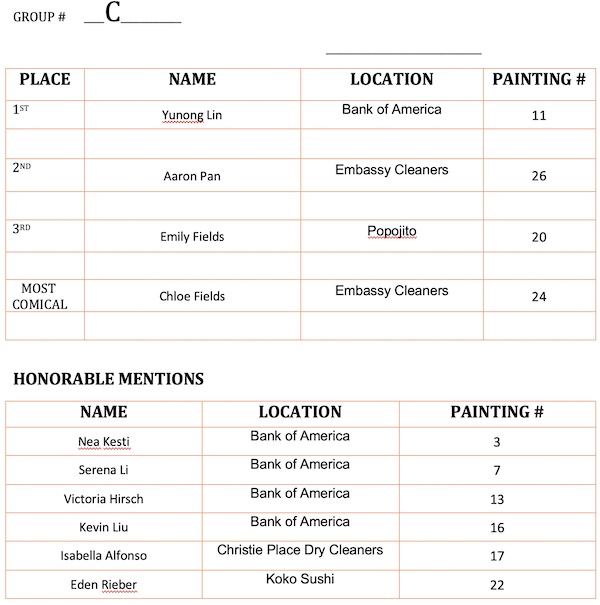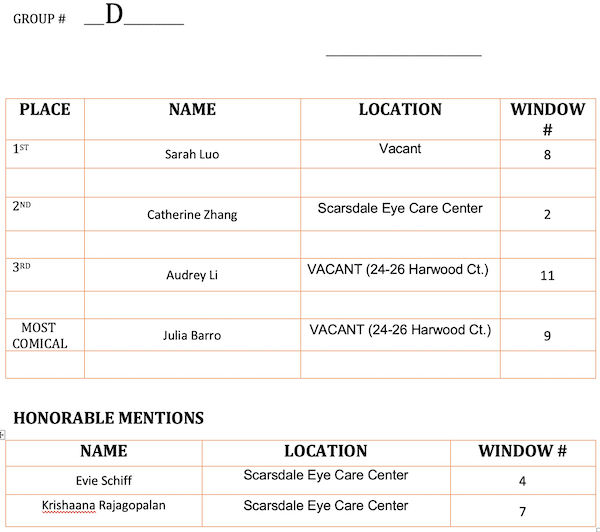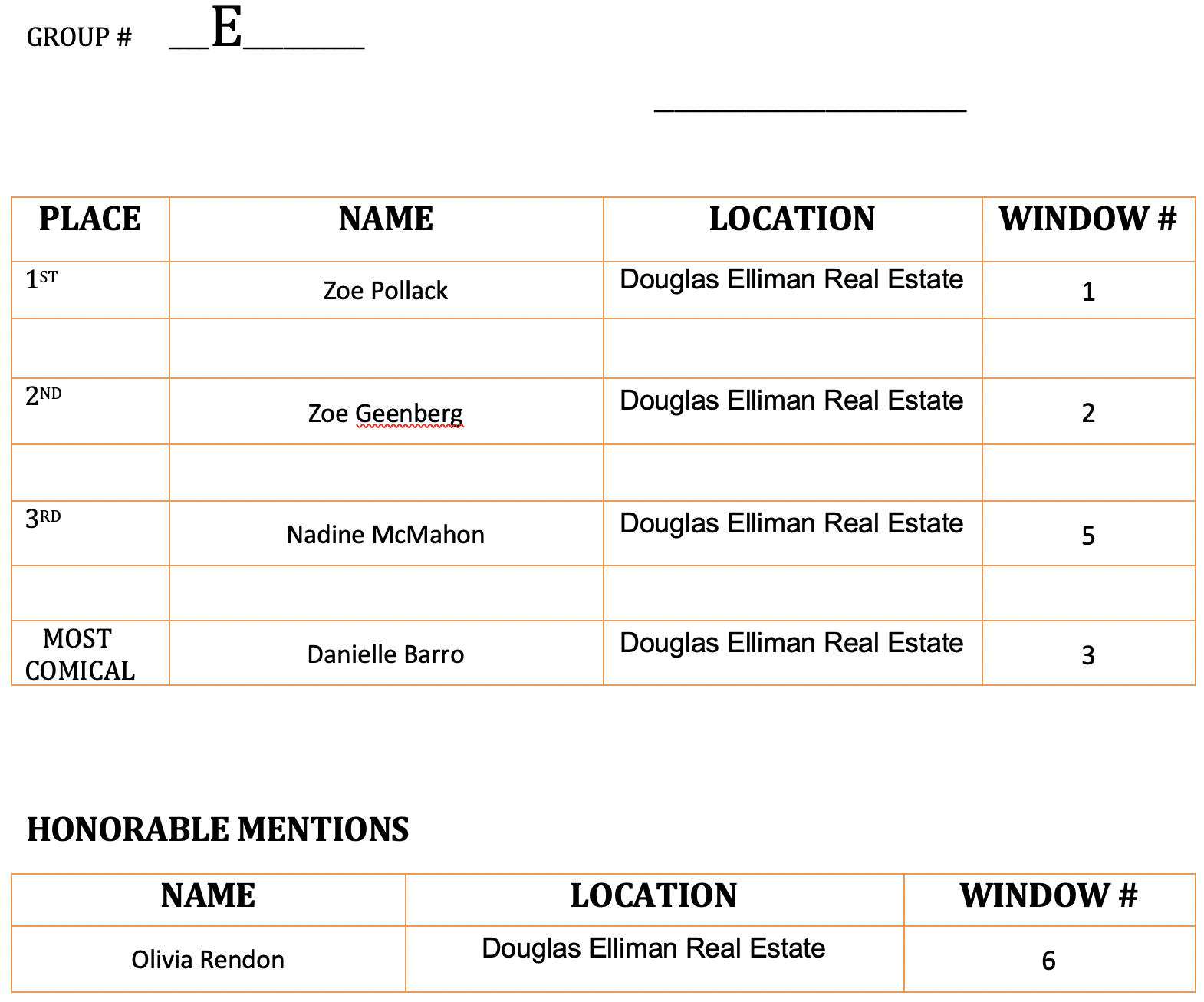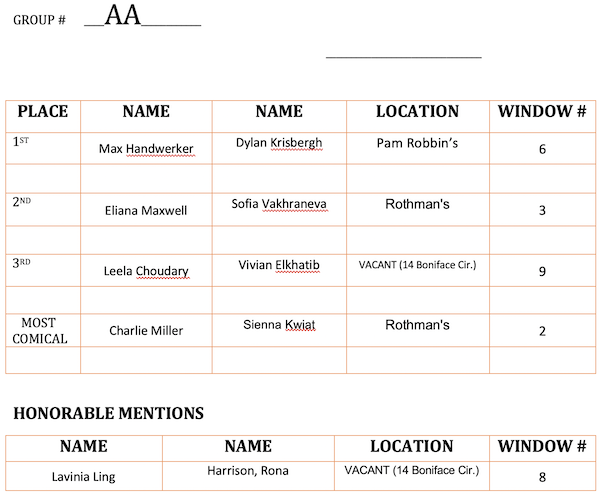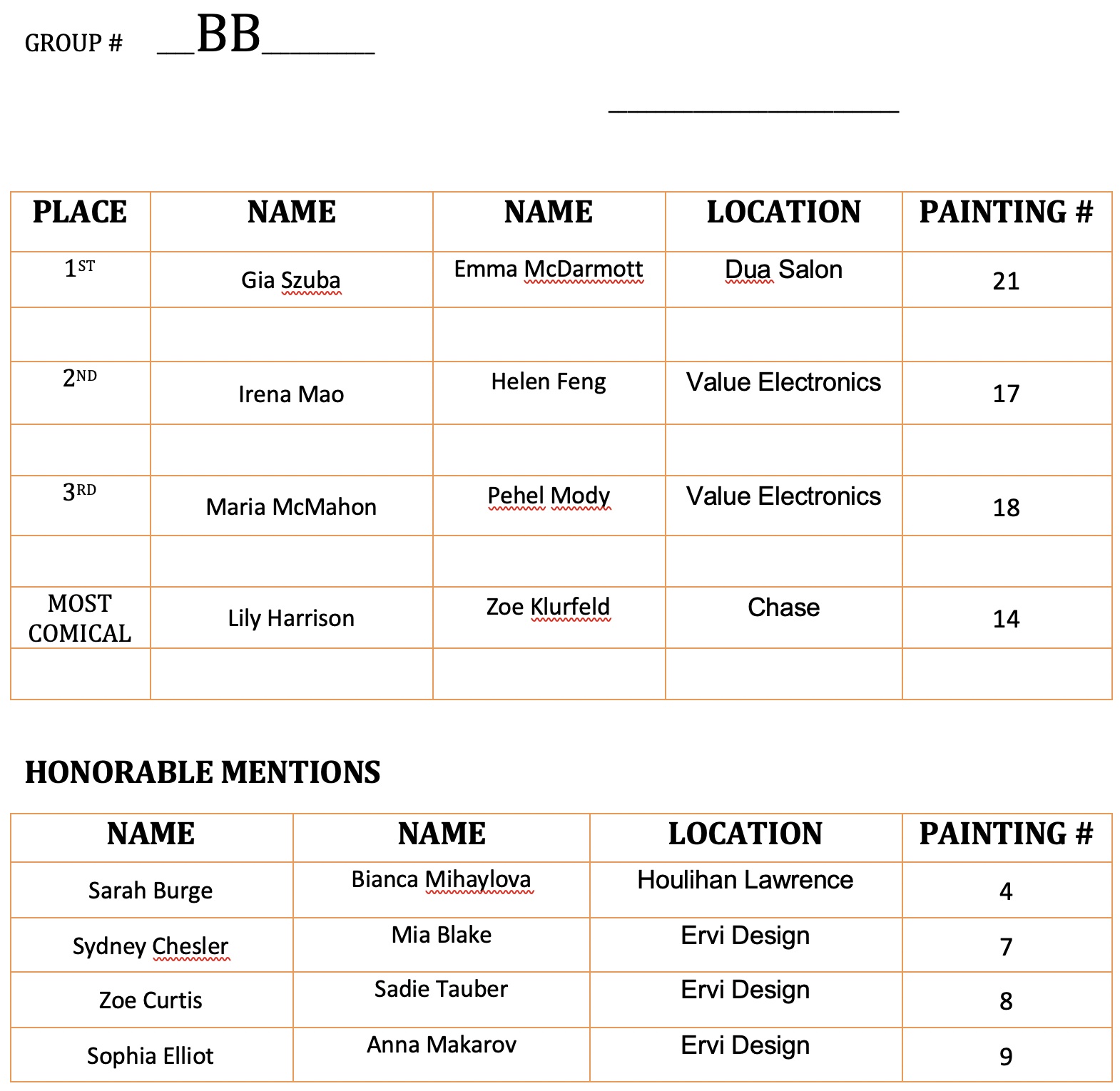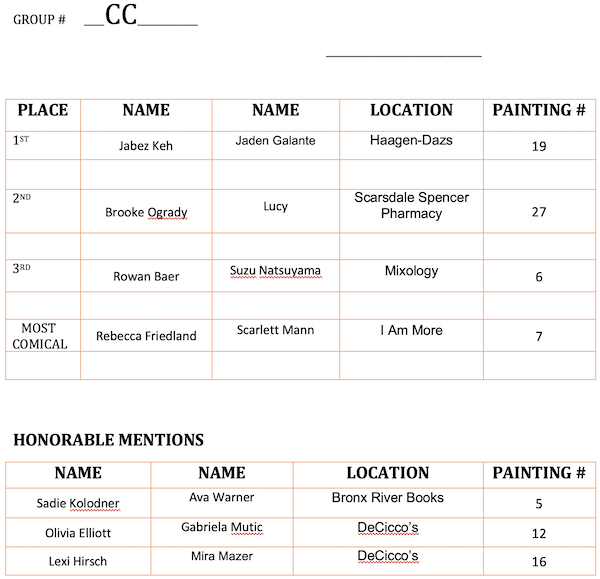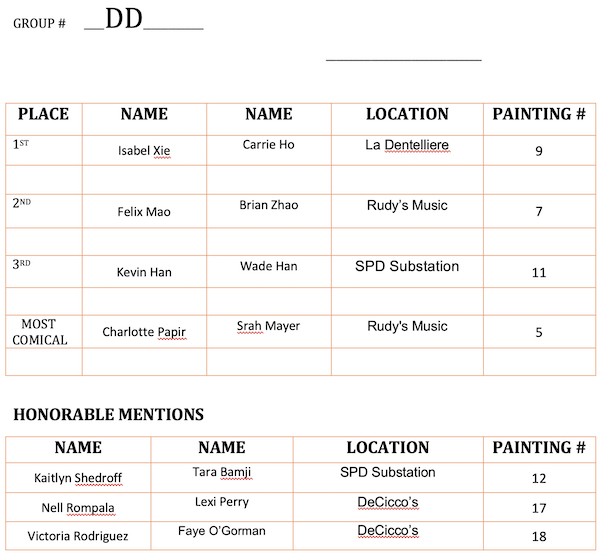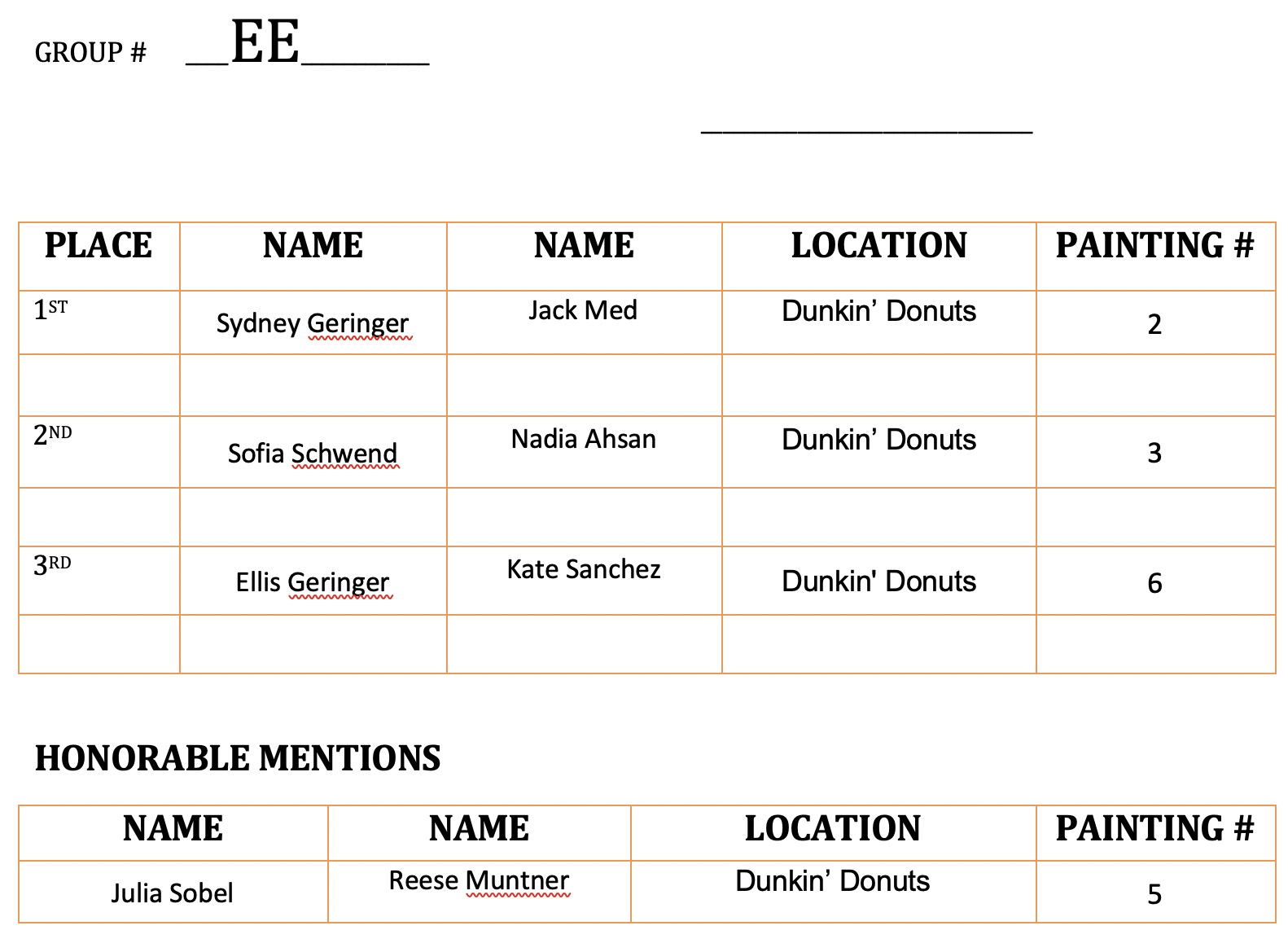 Installation of Gas Main Snarls Traffic in Greenacres
Details

Category: Around Town
Published:

19 October 2021

Written by

Joanne Wallenstein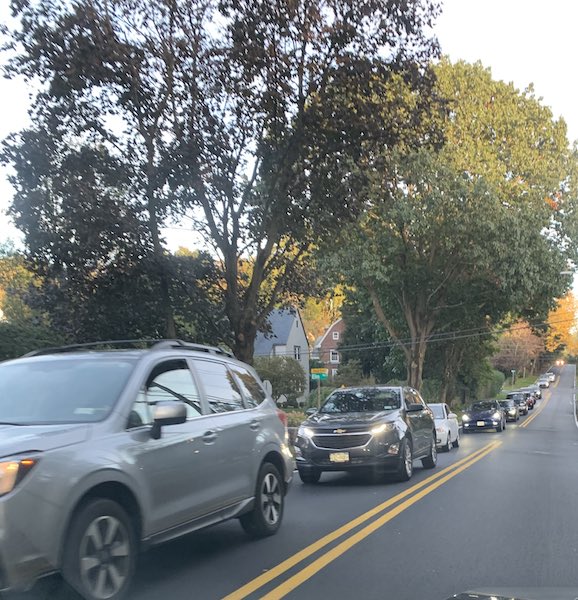 Traffic has come to a standstill in Greenacres, where the installation of a high powered gas transmission line has closed Walworth Avenue between Fenimore Road and Greenacres Avenue on weekdays from 8 am to 5 pm. Work began in August and appears to be progressing slowly. With so many people accustomed to using this primary north south route to travel to and from White Plains and over the bridge to Hartsdale and the train station, the road closure has proven to be a major headache.
Because alternate routes are in heavy use, they are often the scene of difficult traffic conditions as well. Drivers are now using Brite Avenue to travel north and south. But since cars are parked on both sides of the narrow street, drivers often have to stop and alternate passage with dangerous maneuvers.
The situation is further exacerbated by additional road and home construction in the area. Last week, a crew was repairing a gas leak on Greenacres Avenue, large cement mixers were blocking one lane of traffic on Kingston Road, construction equipment was blocking a portion of Brite Avenue at Butler Road and large machinery was also obstructing 38 Brite Avenue further into Fox Meadow where the Village is relocating a stormwater pipe.
One day last week at 4 pm, we found 25 cars lined up to get through the light at Feminore Road and Walworth Avenue, and drivers waiting on roads leading to Fenimore trying to turn onto it, only to be blocked by exasperated drivers attempting to get to Hartsdale.
The blockages turns what is usually a ten minute trip to the Village into 20 to 30 minutes either way.
What's worse, is that this is just the beginning of what was originally a six month project that will disturb residents throughout. Con Edison already appears to be behind schedule.
We asked Allan Drury, a spokesperson for Con Edison, about the schedule for the project and here is what he shared:
"We are currently working between Fenimore Road and Greenacres Avenue. To wrap up work on this stretch as quickly as possible, we will increase our crewing and may bring in new equipment. The excavation along this first stretch has been more difficult than expected.Our goal is to be done by Nov. 18."

"Once we complete this stretch, crews will work from the intersection of Walworth Avenue and Greenacres Avenue north to Colvin Road. We'd like to finish that stretch by early January. Then we will work from Colvin Road to Brayton Road. We plan on completing this stretch by late February or early March. The winter weather could affect the pace of the work.
We will update residents on the schedule shortly."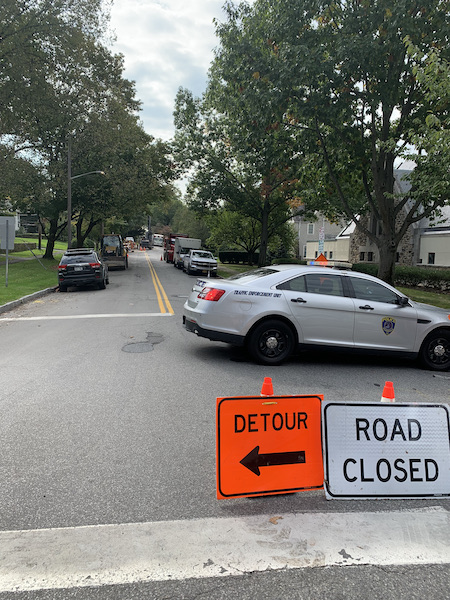 Commenting on the disruption, Andrew Sereysky, who heads up the Greenacres Neighborhood Association called the project "Unacceptable." He said, "Here' what I've been hearing from my Greenacres neighbors affect by the work with a bit of my own commentary.
1) The Con Ed workers and Scarsdale Police officers assigned to the project are extremely courteous and cooperate in all ways possible.
2) With the project going into its' fourth month for only one block, this seems to be an extremely long time. How long can this go on?
3) At this rate, with the pipeline scheduled to go from the White Plains border to Fenimore, the Greenacres' residents living on and depending upon Walworth Avenue will be inconvenienced for years to come. This is really unacceptable."
Village Engineer Dave Goessel explained that this segment of the project is just a small piece of a larger project that will expand the pipeline from White Plains to the Bronx. The utility will apply to extend the pipeline north from Brayton Road to White Plains and south on Fox Meadow Road to Popham Road. Goessel estimates that Scarsdale will be living with this construction for up to five years.
In order to install the 30 inch high pressure line four to eight feet under ground, crews are having to remove rock and displace other utility lines making the work slow and challenging.
And what benefit is there to residents who are forced to endure the disruption? Goessel pointed out that Con Edison pays to repave any roadways they disrupt, allowing the Village to do more repaving than usual this year. But unfortunately the gas that will be transmitted by the line is targeted for other end users. The current gas moratorium that prevents residents and businesses from getting new gas service in Scarsdale will remain in force. What about a price cut to compensate Scarsdale users for the inconvenience of this major infrastructure project right in their neighborhood? No one has mentioned anything of the kind.
We also spoke to Scarsdale's Mayor and Village Manager who were both sympathetic but explained that Con Edison is not accountable to the Village, only to the state who regulates the utility. They suggested we kick this complaint upstairs or upstate to our State Assemblywoman Amy Paulin or State Senator Andrea Stewart Cousins. So if you want to write a letter, please do!
Commenting on the situation, reader Russ Kopp said:
"I admit to not knowing the law or rules as it pertains to a mandatory police presence at road closures like the one at Walworth Avenue between Fenimore and Greenacres Avenues.
Still more, I don't know if such police presence mandates the officer on scene be solely restricted to road closure duties—something their accompanying Police vehicle, with emergency lights actuated, and additional signage, seems to be more than capable of enforcing from my experience.
But if permitted, said officers should also, in my opinion, be directing traffic at the Fenimore Road and Fox Meadow Road/Walworth Avenue intersection when such construction occurs; something I've asked the Police Chief and Mayor (the latter has not answered me) to make happen, without success on my part —precisely to avoid the kinds of traffic reflected in pictures from this article.
All too many times in my experience at this location, said traffic has been back up in both directions on Fenimore Road because the traffic light was red for such traffic, despite the absence of Northbound traffic on Fox Meadow Road to grant right of way (i.e. a green light) to.
Police or Traffic Officer presence directing traffic here would keep this intersection flowing but for the infrequent times that the light is green for, AND Northbound traffic on Fox Meadow Road exists, that an officer can grant momentary right of way to.
It's not like I'm asking the Police to dedicate limited assets to this endeavor. There is already an officer on scene literally standing there."
Russ Kopp
Jury Finds Bronx Woman Guilty Of Burglarizing Homes Targeted Because Families Were At Funerals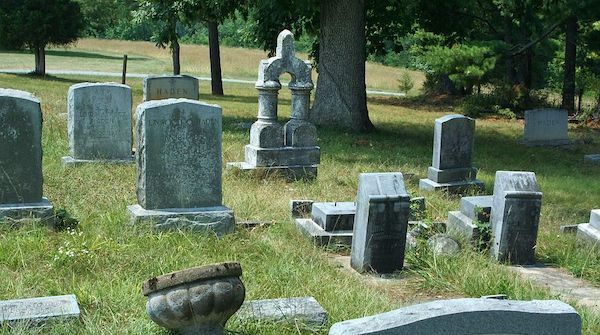 Westchester County District Attorney Miriam E. Rocah announced that after a week-long trial, a jury on Thursday found Bronx resident Latonia Stewart guilty of burglarizing six homes of families she targeted because they were attending funeral services of loved ones between 2017 and 2018.

Stewart, 30, was found guilty on October 14, 2021, of six counts of Burglary in the Second Degree and Criminal Possession of Stolen Property in the Fourth Degree, both felonies. Stewart faces a sentence range from a minimum of 3 1/2 years to a maximum of 15 years in a state prison on each burglary count.

Between December 2017 and May 2018, Stewart burglarized the homes of six Westchester County residents in Cortlandt, Greenburgh, Ossining, Rye Brook, Scarsdale, and Tarrytown who were out of the house attending their spouse's wake or funeral service. Stewart targeted the homes after searching through obituaries online. Jewelry, watches, silverware and other valuables were stolen. Stewart used a sledge hammer to break windows and glass doors to gain entry into certain homes, and caused further damage to the homes once inside.

On May 1, 2018, Greenburgh Police arrested Stewart after observing her driving away from the home of a deceased person with jewelry in the vehicle and the website with an obituary pulled up on her cellphone. Following her arrest, police recovered more stolen items and burglar's tools in her car and at her Bronx residence.

The Greenburgh Police Department and the District Attorney's Office investigated the case, with assistance from the New York State Police, Greenwich Police Department, Ossining Police Department, Rye Brook Police Department, Scarsdale Police Department, and Tarrytown Police Department.

"It is absolutely appalling that people mourning the loss of a loved one were specifically targeted and taken advantage of in such a cruel and heinous manner," DA Rocah said. "I commend the great work of my team, the Greenburgh Police Department, and the other law enforcement partners who handled this case, and I hope that this verdict brings some measure of comfort to the victims."

The case is before Judge David Zuckerman in Westchester County Court and is being prosecuted by Senior Assistant District Attorney Stefanie DeNise and Assistant District Attorney Michelle Calvi. Stewart is scheduled to be sentenced on November 22, 2021.