SHS Students Voice Opposition to New Title IX Regulations

Seven Scarsdale High School students voiced concerns about changes to Title IX regulations that would reduce protections for victims of sexual harassment and assault in schools and strengthen the rights for those who are accused. The changes are scheduled to go into affect on August 14. The students delivered a list of eight demands to the Scarsdale School Board during the public comments portion of the Board of Education's June 22, 2020 meeting.
The policy makes changes to the language defining which incidents of harassment and assault require intervention from the schools. The new standard calls for schools to investigate only incidents that are "severe, pervasive and objectively offensive." Currently the wording requires the reporting of incidents that are "severe and pervasive."
Critics believe the new standard will reduce the rights of accusers in favor of predators. The timing leaves little chance for districts to revise their own policies to comply with the new regulations. Several states have sued the Department of Education which is led by Betsy DeVos, to block implementation of these changes.
Seven Scarsdale High School students wrote to Assistant Superintendent Andrew Patrick, the district's Title IX Coordinator, and read their eight demands via Zoom to the Board at their June 22, 2020 meeting. The group included Hae Won Sung, Vivan Gao, Nolan Bansal, Lea Reisel, Neema Mwanhuri, Daven Oh and Elliot Weinbaum.
Here are their comments, as read by the seven students:
My friends and I are concerned about these new federal changes to title 9. It is a civil rights law that makes schools move toward gender equality and have established procedures against sexual harassment and sexual assault. On May 6 Secretary of Education issued new changes to Title 9 and we believe that these tip the scales against survivors and that these new changes require schools to account for what we believe are only the most extreme cases of sexual misconduct. We would like to know what the board's stance is on these changes and what they board is planning to do before these new changes are enforced on August 14.
Under these new changes sexual harassment is defined as "severe, pervasive and objectively offensive." Previously it was defined as severe or pervasive. If enacted, behavior that is sever and pervasive but not objectively offensive would not meet the definition and schools could sweep incidents like these under the rug. Schools would not be required to report incidents that don't meet this new standard.

We spoke to Mr. Patrick our district Title IX coordinator and he said while many of you are aware of the new changes there has not been much deliberation. We urge the Scarsdale School to commit to taking sexual violence seriously and reject certain clauses of the federal changes. We understand that we are lucky to live in a district where other laws protect us as well such as the "Dignity for Students Act" and the board's own policies. But many other communities aren't guaranteed the same protections and it's important for the Board to be a model.
We have compiled a list of 8 demands which we would like the Board to implement to the best of its ability.
The Board has the flexibility to decide how it interprets each clause which gives them the power and obligation to stand up for survivors. We posted a petition online and it has already received over 200 signatures from concerned students.
The first demand is to re-establish the preponderance of evidence as the standard of evidence within these cases. With the preponderance of evidence standard, the burden is met when the party with the burden convinces the fact finder that there is a greater than 50% chance that the incident is true. What this means is that both the accuser and accused are on a level playing field in terms of the burden of proof. Under the new rules, the burden of proof is placed substantially on the accuser. As title IX cases are by definition civil cases and civil cases are overwhelmingly conducted under the preponderance of evidence, we implore the board to revert to it as the only standard that values the voices of both complainants and responders.
Our second demand is to maintain a time limit of 60 calendar days to complete all sexual misconduct cases. Lengthy misconduct investigations are emotionally taxing on complainants and survivors and often cause students drop out.
The third demand is that even during the pandemic we urge the district to continue to respond promptly to incidents of sexual misconduct.
The fourth demand gives students protection no matter where they are. Under the new regulations schools are not responsible if misconduct took place off school grounds or outside of school sponsored activities. Students need protection no matter where the incident occurred.
Our fifth demand is to bar the use of informal resolution mechanisms such as letting the Title IX accused and accuser act externally. Informal mediation in cases of sexual assault is widely agreed to be inappropriate.
The sixth demand is to reinstate the Department of Education's guidelines on protecting LGBTQ students. This ensures that students of all genders and sexual identities equal access to a safe learning environment.
Our seventh is to give students online on online sexual harassment. When schools move online due to COVID 19, so to does sexual harassment. It is important for the school to set specific boundaries on online sexual harassment and educate students.
Our eighth demand is to elect Title IX officers in the Scarsdale student body. These officers can represent and advocate for their schoolmates.
In conclusion we demand that the School Board adopt these eight policies to uphold student rights and be committed to an inclusive space. We believe it is up to the school district to protect students, especially when the students' government is failing us.
In the follow-up portion of the meeting, Andrew Patrick responded to the students saying, "The students had reached out to me to find out the district and boards positions on the changes to Title IX and how they could influence whatever changes we make. I met with some of the students last week over Zoom. I listened to their concerns and engaged in a discussion to understand their concerns and explain how board policy is made and how policy could be impacted by this Federal change."
"The students wrote to the Board and I have shared that message with our attorney and I will speak to our attorney to talk through a game plan to approach our own current policies to consider what we are compelled to change and how we can involve students and others in that process. We are at the beginning stages of this. And I look forward to considering their very compelling demands."
Board President Pam Fuehrer also welcomed the student's involvement. She said, "We look forward to working with the students on these policies. We are currently reviewing Board policies in tranches. Most of the work is a fall effort as this group will not meet during the summer.
Board member Scott Silberfein commented, "The NYS Attorney General has sued the Federal Department of Education regarding the implementation of these changes. They wrote a letter to the court seeking an injunction in the next day or two. It is possible there may be some court intervention before the new provisions of Title IX take effect."
Committee for Historic Preservation Debates Historic Significance of Manor Home at 11 Dolma Road Plus Home Sales
Details

Category: Real Estate
Published:

01 July 2020

Written by

Sophia Albert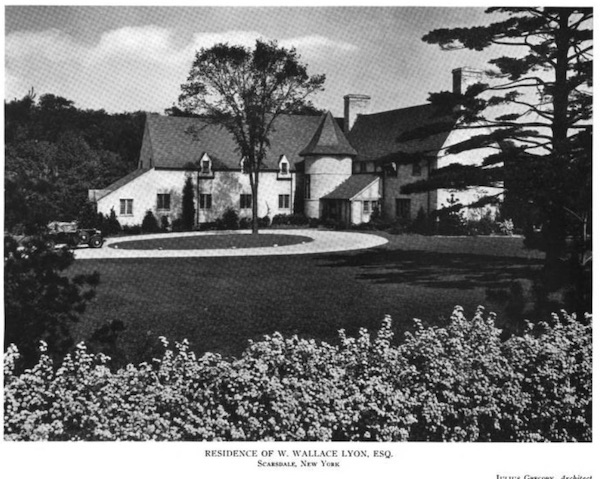 The original 1929 home as pictured in a book of builder Walter Collet's work. At its first ever meeting held via Zoom, the Committee for Historic Preservation met to consider the fate of four homes on Tuesday night June 30. Last on their agenda was an application to raze 11 Dolma Road, a grand manor home designed by Scarsdale architect Julius Gregory and built in 1928-29.
CHP Chair Adam Lindenbaum sought to defer the discussion to the committee's next meeting for several reasons:
First the committee had not had sufficient time to review the attorney's extensive application, which is 189 pages and can be viewed here:
Lindenbaum said that an article about the house published on Scarsdale10583.com had only been sent to the committee that day. See the article here.
He said that the lawyers were complaining about the press coverage of the application, but dismissed their claims saying, "Anyone knows that Scarsdale10583 reports this stuff…. It is going to come out. It is available to the public…. You have ample opportunity to be heard."
Lindenbaum said that the Village had asked for an opinion from Andrew Dolkhart, the author of the 2012 Reconnaissance Level Cultural Resource Survey of homes and landmarks in the Village. His letter was received by the Village on June 26, 2020 and has not yet been made public.
He suggested that there were some similarities between this application and another home that architect Julius Gregory designed at 53 Old Orchard Lane and asked the Building Department to make those records available to the committee. He said, "I think some research may be in order about homes designed by this architect."
Furthermore, the committee members had not had the opportunity to walk the property as it is protected by large hedges and a gate and they were unable to gain access.
Lindenbaum had questions for the new owners, Sarah and Steven Binetter. He asked if they now lived on the property and if they were interested in the character of Dolma Road. As the house is owned by a legal entity he asked if they had the right to live there. He added, "Because you brought up their intention, Dolma Road has been the subject of a neighborhood, as a way this Village came to be. This block is spoken about in general. We are allowed to ask about the integrity of the design and setting – and I think the setting is something for us to consider. Furthermore he questioned the Binetter's intentions for an adjoining property at 100 Mamaroneck Avenue that was purchased by another legal entity at the same time. He said, "There is fear by this committee that demolitions will happen piece meal without disclosing the larger project issue. What is their intent with respect to 100 Mamaroneck Avenue?"
Steven Binetter responded saying, "We did indeed purchase 100 Mamaroneck. We have no intention to demolish 100 Mamaroneck. It is owned by a separate LLC." Referring to a comment made by a reader of the Scarsdale10583 article he said, "One thing that concerned me about the article was when people misrepresent me. There was a comment from someone that I was trying to make a buck. I have been a Scarsdale resident for 5 years. I live at 30 Stonewall Lane. We bought (11 Dolma Road) with the intention of establishing our family home there."
Binetter continued, "The house has severe topography – there are steep steps down to the yard." He said his son was having trouble navigating the stairway. He continued, "We love the property so much we are spending time in the backyard. The house as it is built is completely unsuitable."
Attorney Lawrence Graham asked the Committee to hear their case despite Lindenbaum's move to adjourn.
The lawyers maintained that the home did not meet the Village's criteria for preservation, and that architect Julius Gregory was not a master, the home lacked "high architectural style" and had lost it's integrity after repeated renovations.
Architectural Historian Emily T. Cooperman presented her findings about the house.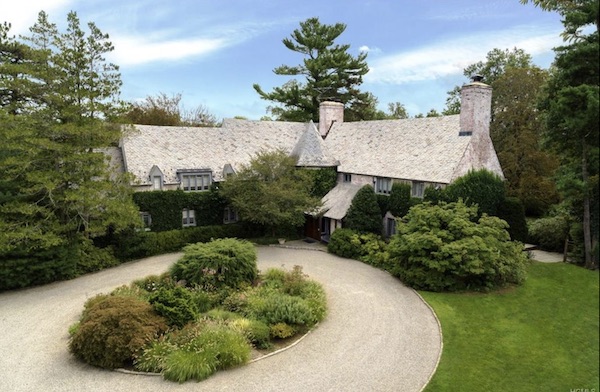 It was originally designed in 1927 and built by builder and developer Walter Collet. Alternations were made to the home in 1941, 1946 and from 1995-2004. She highlighted altered dormer windows, the addition of a bay window, the construction of a second story over the servant's quarters, the replacement of a shed roof and the relocation and replacement of the front door. She sought to demonstrate that changes to the windows and repair of the stucco had undermined the integrity of the original design.
She corrected a claim she had originally made in her report that the 3 garage door openings had been changed, saying, "I was under the misperception that the garage doors are different than the original. I now understand that the openings are original."
She concluded, "that the alterations have led to the loss of integrity of design, materials and workmanship" and that the house "no longer has its historic volumetric organization."
She dismissed the idea that Julius Gregory was a master, as he applied but was not admitted to the AIA. CHP Member Kevin Reed pointed out that Gregory had received several gold medal from the New York Chapter of the AIA. As further evidence, Cooperman said that Gregory's work had been published in popular magazines of the day rather than architectural publications.
Reed questioned Cooperman's conclusion that the house did not have "high artistic value." He said, "In your personal opinion it does not meet the standard for high artistic value … is there some criteria?" Cooperman responded, "It must be exceptional compared to its peers."
To the question of whether or not Walter Collet was a master builder, Cooperman attributed his reputation to the fact that "he had the perspicacity to publish his work in a book," (in which 11 Dolma Road is featured.) CHP member Jonathan Lerner pointed out that "Walter Collet was responsible for building half of Scarsdale," including several homes on Dolma Road.
Cooperman said, "Gregory specialized in the small house. Size is not necessarily important to design. If you accept that he is a master, he was a master of the small house. He wrote about small houses and English cottages, not a large manor house."
Committee Member Lauren Bender said that Gregory had built large homes of note as well, including 4730 Fieldston Road in Riverdale, 125 Stratton Road in New Rochelle, a large home in the Cotswolds in Edgemont (19 Cotswold Way) and also designed one of the first buildings in downtown Scarsdale, 1 Chase Road. She said, as an art historian, we sometimes see that "an artists significance is not realized until years after they die."
Referring to the changes made to the home over almost a century Bender said, "The servants quarters were probably changed due because of modern life – and everyone would need to change windows after all these years."
CHP Member and architect Mark Behr said, "The house is still clearly recognizable. The house is a hundred years old – they have made modifications and additions can be made to homes on the national register. In regards to Collet and Julius Gregory, there is a lot of information on Scarsdale10583 about these two. One Chase Road set the paradigm for the design style as everyone knows as Scarsdale Village. …There is a lot of information that we have to look at from both sides."
Earlier in the meeting, the Committee approved applications to demolish3 Windward Lane, 49 Fayette Road and 112 Lee Road. The Lee Road home had originally been on the agenda for a February meeting where neighbors raised objections and the discussion was adjourned. Though the structure was originally the NELIC meeting house and school, the committee determined it had been so altered that it had lost its historical significance.
The Committee will continue to discuss the application for 11 Dolma Road at their July meeting.



Sales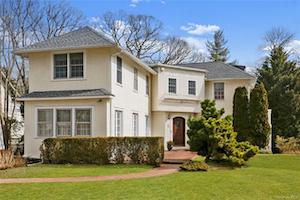 20 Donellan Road
Fabulous Greenacres Mediteranean. The heart of this gorgeous home features a phenomenal gourmet kitchen boasting custom cabinetry, granite countertops, Thermador double wall ovens, warming drawer, oversized SubZero refrigerator, SubZero refrigerator drawers, 2 Miele dishwashers, Wolf 6 burner range and 2 SubZero 48 bottle wine refrigerators. Every chef's dream kitchen. This enormous eat-in kitchen, opens onto a bright and sunny family room. The second floor boasts a beautiful master suite with a glamorous marble bathroom, as well as a spacious walk-in closet. There are three additional generous bedrooms and a hall bath. Has a completely new roof, as well as 3 new air conditioning units. Steps to train and school.
Sale Price: $1,715,000
Assessed Value: $1,575,000
Real Estate Taxes: $39,126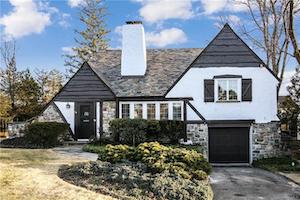 34 Graham Road
Modern conveniences blend with old world charm in this storybook five-bedroom, four-and-a-half bath home. A short walk to Heathcote school, Five Corners, bus to train and more, this delightful home is nestled on a gorgeous, level .31 acre lot (110feet X 125 feet) with mature plantings and garden. The entrance foyer opens to the spacious living room with random width pegged oak floors, and ceiling beams. The gourmet kitchen features a two story beamed eating area, a suite of Bosch appliances including a 5 burner gas cooktop and French doors to the patio. Accented by arched doorways are the spacious dining room with ceiling beams and office/computer area/den with front facing windows. A few steps up lead to two generous bedrooms and hall bath, and then a few more steps up to the master bedroom suite with vaulted ceiling and another bedroom with ensuite bath. Storage in the attic from the master bedroom. The lower levels feature a new family room, fifth bedroom with a full bathroom, television area, laundry room, mudroom, wine cellar, and garage.
Sale Price: $1,170,000
Assessed Value: $1,000,000
Real Estate Taxes: $24,958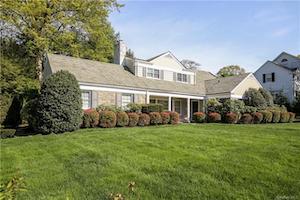 1 Axtell Drive
It can't be denied, location doesn't get better than this. Convenience is the ultimate luxury. Let this enviable Crane Berkley location, so close to the train, Starbucks, Hoff Barthelson, and newly refurbished Hyatt Park be your inspiration to further customize this expanded Ranch. Master bedroom with custom closets on first floor. Luxurious master bath with radiant-heated floor meets the taste and needs of today's buyer. Renovated in 2001 with new Pella windows, powder room, 2-zone heating and air conditioning and much more. Wired for FIOS. This block's electric is underground so there's no need for a generator. Crane Berkley offers activities for neighborhood residents. The beauty of the Crane Berkley pond where you may fish, use a rowboat, or just admire makes this neighborhood unique. Additional 500 square feet of finished recreation space in basement. New washer and dryer and new electric panel.
Sale Price: $1,475,000
Assessed Value: $1,500,000
Real Estate Taxes: $36,479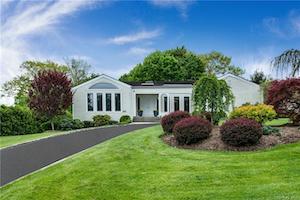 22 Prince Willow Lane
Wonderful young home. With an open, light, contemporary feeling, and newly stained wood floors throughout, a newly renovated kitchen has new custom cabinets, white quartz countertops, Jenn-Air Range, KitchenAid Dishwasher, and SubZero Refrigerator. Enjoy dining in the sun-drenched breakfast/dining with doors to the patio and cathedral ceiling area, open to the kitchen and family room with fireplace. The formal dining room and living rooms are spacious, also light and airy. The master bedroom has three closets, two are walk-in, a dressing area and fireplace. In addition, there are three bedrooms, one is ensuite. The lower level has a large recreation room, perfect for a pool table and billiards table. The lower level also has the fifth bedroom, full bath with access from the bedroom with walk in closet, or rec room, and abundant storage. Enjoy the whole-house Generac generator, Smart Home System (app turns security system and lights and garage doors on and off), invisible pet fence on a beautiful backyard, circular drive, new vanities in many bathrooms, plus much more. Bus to all three schools.
Sale Price: $1,467,000
Assessed Value: $1,358,000
Real Estate Taxes: $33,257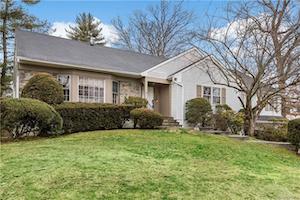 1 Boulder Brook Road
Modern, chic and sophisticated are just a few words to describe this stunning six bedroom/three-and-a-half bath home located in the heart of Quaker Ridge. The first floor features a beautiful expansive master bedroom suite with his and her walk-in closets with an additional area being used for an exercise room. Beautifully renovated ensuite bath with glass-enclosed walk-in shower, (one) additional bedroom with custom built-ins, hall bath, beautifully renovated powder room, an open modern and contemporary floor plan with walls of windows, a formal living room, dining area, chef's kitchen, Viking appliances, center island featuring granite countertops and custom cabinets with a built-in banquet area that has seating for 8. The kitchen opens to a fabulous family room with a fireplace and doors that lead to an enormous deck for outdoor barbecuing, a perfect place to entertain friends and family. The second floor has four additional generously-sized bedrooms and one additional full bath. The private sun-drenched backyard sits on .42 of an acre, close to Aspen and Corel parks. Free district bus to Quaker Ridge Elementary, Scarsdale Middle, and High school.
Sale Price: $1,375,000
Assessed Value: $1,350,000
Real Estate Taxes: $31,656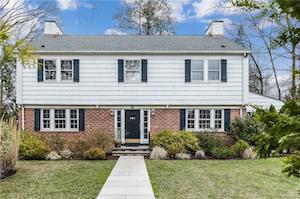 150 Brewster Road
Ideally located on a coveted Greenacres block, this classic Center Hall Colonial has a two-car garage and big, level backyard backing on the Greenacres Elementary School field, just a 10-minute walk to the train to NYC, and a shopping village. The First Floor has a truly gracious Dining Room for big family gatherings, an unusually large Living Room with fireplace, a sun-drenched Den, Office/Bedroom number 5, Powder Room, and modern Eat-In-Kitchen with granite counters, two ovens, dishwasher, and mudroom/pantry by the back door. Upstairs is a Master Bedroom with updated Bath and two walk-in closets, three generous-sized bedrooms each with a big closet, and designer Hall Bath. There is a walk-up Attic for convenient storage and a Full Basement. This home has been meticulously maintained and improved: new Roof (2019), freshly-painted interior, new refrigerator, new washer and dryer, and two-zone central air conditioning.
Sale Price: $1,300,000
Assessed Value: $1,175,000
Real Estate Taxes: $27,960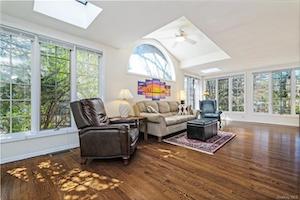 7 Church Lane
Village home in the Fox Meadow section of Scarsdale. This home is a commuter's dream, offering a short walk to the train, shops, restaurants and parks. The architectural detail of yesteryear is combined with modernity. The first floor offers a large living room with an archway which enhances the brick front fireplace, a formal dining room, a large modern kitchen and eating area with built in cabinetry and a butlers pantry, a family room and a powder room. You will love spending time in the spacious and bright family room boasting walls of windows, vaulted ceilings, 2 skylights, and central air. The second floor offers a master bedroom with an en suite renovated bath and 2 closets. One of the closets is a walk-in closet. There are three additional large bedrooms and a renovated hall bath. The third floor offers a fifth bedroom and full bath as well as storage. Additional features of the home include hardwood floors throughout, a spacious deck for entertaining and a fenced yard.
Sale Price: $1,060,000
Assessed Value: $1,215,000
Real Estate Taxes: $26,718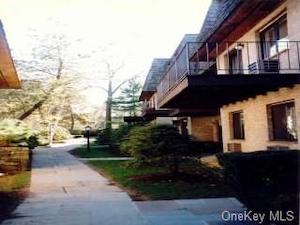 555 Central Park Avenue Unit#124
Very convenient location. Bus stop to New York city and White Plains is near the Scarsdale Meadow condominium. Also Shuttle bus runs during rush hours to the Scarsdale Train Station at the corner of Underhill Street. There is a Greenburgh Nature Center and 24 hours Fitness center near the Scarsdale Meadow Condominium complex which is a very well maintained Complex. Laundry ( washer and dryer ) is in the unit. Also enjoy an outdoor pool during summertime with barbecue.
Sale Price: $475,000
Featured Listings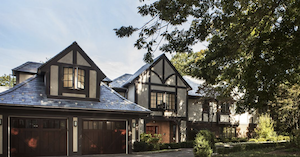 25 Hampton Road
Scarsdale, NY 10583
Classic Tudor style, modern home in a perfect location: in the heart of Fox Meadow, only minutes walk to high school, elementary school, Scarsdale train and village shopping, playing fields and parks. Every room looks out on nature with incredible light; very private. The whole house was completely redone in 2012 to create a light-filled, spacious residence with stunning finishes, sitting on 0.51 acres. Above ground 5,167 square feet, lower level is 2,718 square feet. Almost 8000 square feet of living space over three floors, soaring windows overlook a level backyard and 14' ceilings in dining and family rooms enhance the open feel. Meticulously appointed high end kitchen with gas fireplace. Living room with wood burning fireplace and doors to the large open deck. Oak floors throughout all three floors. Five bedrooms upstairs and one bedroom in lower level and six-and-a-half baths, gym, sauna, media room, two playrooms, 1100 bottle wine cellar and Crestron Media System. Screened-in porch with built-in gas grill-perfect for outdoor dining. Mudroom with dual access to garage and circular driveway. This rare, architect-designed residence is turnkey ready. Once featured in "East Coast Home'' Magazine's September 2014 issue. Meticulously appointed with incredible details. With a modern look, and unique high ceilings allowing for a bright and wide open feel, the current owner has adjusted the colors of the home, inside trusses to make it their own, along with a full roof redo.
Learn more here.
Listing Price: $5,860,000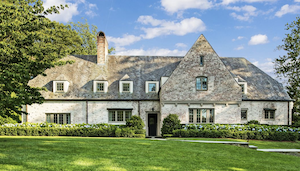 6 Overlook Road
Scarsdale, NY 10583
The home you have been waiting for. A complete suburban oasis you will never want to leave with sophisticated style in prime Fox Meadow location walk to all. Enter through the light filled gallery with views of the stunning vacation like property complete with pool and Jacuzzi, loggia for entertaining, outdoor kitchen, shower, and over half an acre of exquisite mature gardens and space for play and gracious living. The epitome of chic lifestyle follows you from the sunken living room to the fabulous open kitchen with custom banquette into the great room with floor to ceiling windows next to family room perfection. The exquisite dining room finishes off the first floor. The second floor boasts a beautified master suite overlooking the property along with four more bedrooms and three full bathrooms. The walkout basement features another large media area with a wall of windows, exercise area, flex office/room with full bath, immaculate mudroom, large laundry room, and storage galore.
Learn more here.
Listing Price: $4,475,000
Open Houses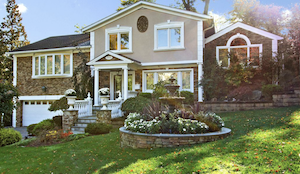 148 Brendon Hill Road
Scarsdale, NY 10583
Open House: Sunday July 5th, 2020 2PM - 4PM
Don't miss this renovated and expanded Split Level home in private and desirable Beech Hill. This home lives like a four or five bedroom, offering flex spaces throughout, perfect for the whole family to relax and enjoy their own personal spaces. Never feel cooped up again; experience nature at its finest from the comfort of your own home with a sprawling patio, a large Trex deck, and a sweeping third of an acre piece of property. Enter past a bluestone walk through double doors to a marble tiled entry, a sparkling family room with a gas fireplace, powder room, and sliders out to the backyard. Adjacent to the family room is a large office area with radiantly heated floors, which offers itself as the perfect work-from-home area, or as a guest room. Upstairs, you'll find the elegant formal living room and dining room, adjacent to the large eat-in kitchen with stainless steel appliances, granite countertops, marble floors, along with a door out to a beautiful deck, perfect for entertaining and enjoying the scenic views of the Bronx River Trail. Upstairs, you'll find two large bedrooms, a full bathroom, a laundry room, and a massive master bedroom with a walk-in closet, California closets, a renovated master bathroom, and a towering vaulted ceiling. Downstairs, you'll find a second family room (which can function as an au-pair suite) with a gas fireplace, full bathroom, wet bar/summer kitchen, separate whole-room air conditioning system, along with large storage areas. Large two car garage. Natural gas-fired whole-house automatic generator. Fully alarmed property with security camera network for round-the-clock peace of mind. Lush, green plantings dot the perimeter of the property, all tied together with a beautiful fountain right out front. Abundant lawn lighting and whole-lawn sprinkler system on a timed grid. Close to Scarsdale village and Metro North. 30 minutes into Manhattan.
Learn more here.
Listing Price: $1,225,888
District Examines Restart Scenarios for the Re-Opening of Scarsdale Schools in September

Curious about what will happen at the Scarsdale Schools in September? Will schools open with business as usual? Or will kids go to school part-time, or will eLearning become the norm?
At the Scarsdale Board of Education meeting on June 22 the administration outlined their approach to planning for the re-opening of school in whatever form it takes.
Eric Rauschenbach, Director of Special Education and Pupil Services, is leading the charge and has organized over 100 administrators, teachers and parents into a 26 member steering committee and ten subcommittees to analyze how school could run given four possible scenarios.
Dr. Hagerman explained, "All of this is predicated on the guidance from the State Department of Education or the Governor. School opening is Phase 4 in the state restart plan." All schools will be required to submit Reopening Plans for approval by the state. They will be due sometime in July. Scarsdale will need to adapt to any guidance quickly but exercise local control to ensure student/staff safety and appropriate education. The NYS Regents have developed task forces that have begun to meet to come up with guidelines. Rauschenbach expects guidelines from the state by mid-July.
Rauschenbach explained that the situation is not ideal, and opened the discussion by setting expectations. The work is being done with the understanding that:
-No one will be happy
-It will not be business as usual
-Change will be constant
-Actual decisions cannot be made until the state guidance is received.
Last, the goal is to mitigate the risk of the virus, not eliminate risk altogether.
With these goals in mind, the district has launched a new initiative called, "Scarsdale Restart," to explore all options for learning, and consider everything else including health, transportation, food, personnel and more that will be impacted by whatever route is ultimately chosen.
The committees are using design thinking to go through iterations of what reopening might look like, and develop a shared vision from the teachers, community and the students
The vision statement for the initiative is as follows:
"The Scarsdale Schools Restart efforts commit to providing an educational environment that is physically and emotionally safe; to establishing and nurturing connections within the full school community; and to fostering meaningful learning opportunities for each student regardless of the structure of schooling which takes place in the future."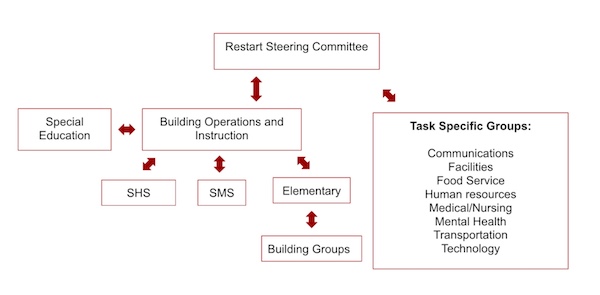 To achieve their goals the district has set up a steering committee and task forces to research and provide recommendations on the following:
Communications
Facilities
Food Service
Human resources
Medical/Nursing
Mental Health
Transportation
Technology
Each of these task forces includes parents, faculty, staff, administrators and central office staff. Almost 100 people are involved. The PT Council assigned representatives who were elected to the PTA's to serve on these committees.
According to the website, "The Steering Committee will task each of the groups to work through specific challenges and develop specific plans for implementing the health and safety restrictions, while also maximizing the ability to provide a school experience as close to normal as possible. Our groups will meet regularly throughout the summer to assure we are ready to open in September."
A timeline has been set for June, July and August leading up to the opening of schools in September. One of the tasks for June was to develop a web presence for community information by the end of June. That task has been completed and you can view the "Scarsdale Restart" website here.
The task forces will examine their defined area in light of the following four possible scenarios:
Scenario 1: Live instruction for all students:
This assumes full capacity with everyone in the building, but restrictions on large group activities. Groups will be no larger than a class. Groupings will be as static as possible and social distancing will be enforced during the school day. Questions: How does this impact busing if we can only use every other seat in every other row? We may need to spread out arrivals and departures.
Scenario 2: Hybrid Instruction (Social Distancing Paradigm)
In this scenario, the school would reopen with only 50% of the school population in the building at a time to reduce class density. When not in school, the other 50% will participate in virtual learning. The major factors to consider for this scenario are scheduling, synchronous vs. asynchronous learning, and teacher workload as teachers cannot be in two places at the same time. What technology will be required? What are the implications for childcare for Scarsdale families as well as teachers?
Scenario 3: Hybrid Instruction (Extreme Social Distancing)
This is similar to Scenario 2 but allows for groups no larger than 10 students to be at school together. Questions: How do we manage these groups? Scheduling, teacher workload and busing will be challenging.
Scenario 4: Schools Closed: Students participate in eLearning
This scenario allows for limited or no opportunity for in person learning. This is the most restrictive model, but the one with which the district has the most experience as eLearning was implemented from March to June, 2020. For this scenario, the district needs to consider parents' roles and opportunities for teachers to plan and work together.
The district's website provides a complete list of the assigned members of each of the committees here.
Take a look at the site to learn more about planning for the restart of schools in September.
During the public comments portion of the meeting, several parents called in to comment on the restart plan. Marshall Kitain of 11 Butler Road had a lot to say. He said:
I'd like to talk about the restart information. The shared vision statement is on target in terms of the right goals. But the scenarios presented do not fulfill that vision and I am concerned that we are not creatively thinking about how to solve the problem of student density. If we fail to get creative than we are resigned to pick only between sub par options."
I approach you tonight as the parent of an elementary school learner and the hybrid and full eLearning scenarios here do not and cannot fulfill objectives around nurturing connections or fostering meaningful learning opportunities. I can go through an enormous list of the problems and heartaches around Zoom school, but at its core, eLearning is a very poor substitute that leaves kids uninspired and demotivated. And even as I say those words I cannot begin to convey the sadness that I see in my daughter when she desperately wants to participate, but no, she is not called on because she shared something last week…. Last week. This is not the fault of individual teachers but it is heartbreaking to see at the youngest levels, heartbreaking to see your student become disinterested and unenthusiastic.
And speaking to the adults and the people in positions of authority, I recognize that you are being earnest, you are being thoughtful, you are preparing a detailed agenda, but it is not bold, it is not innovative. This is not a problem that can be solved with better training or a better curriculum. In our hearts we should know that there is no replacement for the magic of a real classroom for young students, and I think our students deserve that. So if we start from the place that our students deserve more than an online education I think we can find the strength to reject easy answers and focus on what matters. How do we get our kids back to school safely?
I would like to see this board address the community to tackle the real problem. How do we safely re-open schools on a real time basis? If physical capacity is the problem, let's talk about that problem. How do we add outdoor classrooms? Let's talk about tents. If that doesn't work, let's talk about restructuring the school day so that kids spend half a day inside the classroom and half a day in small groups somewhere else on the campus. Let's talk about how we utilize aids in a different way to reduce density, to utilize specials differently.
All of these are infinitely better than solutions that alternate between online school and real school. I recognize that there are some students and teachers that are high risk, and that they may need distance learning as an option for a period of time. There should be an option to pair those students with these teachers for an online option.
As a society, this is not just a healthcare crisis. It is the biggest educational crisis in decades. As a parent and a taxpayer, I urge you to focus on what matters and not accept answers that fail your own vision statement. We do not need things like stadium lights. We need kids in school.
Also, we are talking about an issue that is enormously profound for all of our stakeholders and I challenge the idea that you have received sufficient parent and student engagement. Even right now you and I are not having a dialogue. I have been on the phone for almost 2.5 hours to make my point tonight and I am not going to get a response any time soon. I have to wait until item 16 on the agenda and even then I waited be recognized to respond. That's unfair.
This process is an insult to the parents in the community who are beyond stretched right now and don't have the time to devote to this like I do right now. So I urge you to hold a listening session as soon as possible and to not cherry pick voices and aggressively seek other voices. Without that, I fear this entire discussion is missing the forest for the trees. ELearning for young students was not a success. It may have been necessary and it may have been better than what other districts did. We can do better than online learning for young learners. I urge you to think creatively about how we can use all of our campuses, all of our resources to reduce density and get young kids back into the classroom."
Claudine Gecel from Kent Road said, "Our family is involved in the healthcare part of this problem. Solutions have changed and will continue to change. People are complaining about Zoom learning. The opportunity for everyone to go back to school is better now than it was in March. It is way better. Most of the infectious disease doctors have better protocols. They are doing a dosing study for the inflammatory condition that affects children. We have a good hospital nearby. They triage the children well and they can immediately be transferred if they need better treatment. The point is that Zoom learning for most children is not regular school. I think there is a groundswell for regular school. If the school could step up and hire professional cleaners given the pandemic and we had the right masks, you could open the schools. We could be there. I don't think people should be so negative. The healthcare is better and we could become cleaner."
Ada Carlucci of 258 Fox Meadow Road expressed concerns about the composition of the steering committee. She asked if medical professionals or infectious disease experts were on the committee. She said, there is concern about disinfection of the schools. How will the school deal with a second wave? She added, "We are wondering about the availability of PPE for children, which needs to be sized to fit. "
Mayra Kirkendall Rodriguez thanked the district for planning and thanked retiring Board members Scott Silberfein and Chris Morin for listening. She inquired which parents were selected to serve on these task forces and how they were chosen. She asked if parents from dual working families, single parents and those with children with special needs were chosen. She asked if they had a good level of cognizant diversity. She also asked who participated in the focus groups and if the results were published. She said many had challenges with eLearning. She asked about the potential joys of eLearning. She asked about their plans for improving math at the elementary school level and said there was not enough at that level. She asked if eLearning could be used to supplement the math and foreign language programs. At SMS she asked why students were limited to only romance languages and asked if they could take Mandarin, Arabic or Hebrew.
Scarsdale Attorney Reverses the Conviction of a Man Wrongfully Imprisoned for 20 Years
Details

Category: Shout it Out
Published:

29 June 2020

Written by

Joanne Wallenstein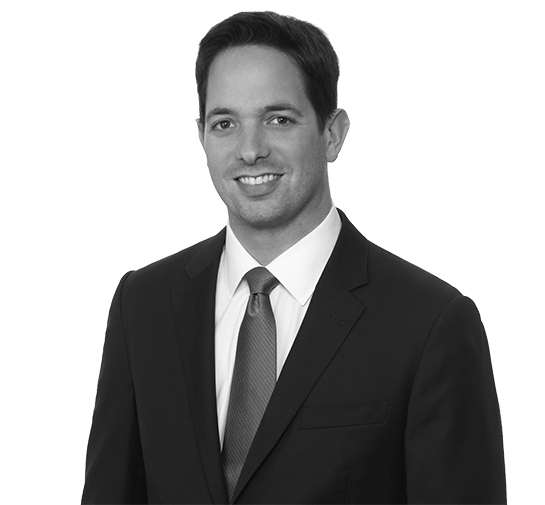 In July 2018 Scarsdale10583 reported that Scarsdale resident and attorney Sam Hershey worked with the Legal Aid Society to overturn the conviction of a man who had been wrongfully imprisoned for 20 years. Now he has done it again!
This time, Hershey, working pro bono with a team at White & Case, cleared Eric DeBerry in connection with a 1999 shooting. On June 23, DeBerry was released from Mohawk Correctional Facility in upstate New York where he wrongfully served over 20 years in prison.
Commenting on the outcome Hershey said, "We are thrilled for Eric and his family as they reunite for the first time in over 20 years. This is a proud moment for our Firm and an outstanding accomplishment for our team that worked tirelessly on this case and never lost faith that justice would prevail."
"I want to thank the team at White & Case for believing in me and fighting for me," DeBerry said. "After 20 years in prison, I am finally home with my family, including my daughter, who was three months old when I was incarcerated. It is a new beginning for which I have long hoped and am extremely grateful."
Hershey graduated Scarsdale High School in 2001, from the University of Pennsylvania in 2005 and from Columbia Law School in 2012. He now lives in Fox Meadow with his wife and two young children in Fox Meadow and says he returned because, "Scarsdale is a wonderful place to live and a wonderful place to raise a family."
Here are the facts of the case:
White & Case LLP, working pro bono, achieved victory at the Brooklyn Supreme Court and successfully reversed the conviction of Eric DeBerry in connection with a 1999 shooting.
Following a two-day evidentiary hearing in December 2019 and January 2020, the court found that DeBerry had proven by clear and convincing evidence that he is actually innocent of the crimes for which he was convicted—the first finding of actual innocence in New York State since 2014. DeBerry was released from Mohawk Correctional Facility in upstate New York on June 23, having wrongfully served over 20 years in prison.
DeBerry's conviction occurred in connection with the 1999 shooting of Kareem Collins in Brooklyn. Collins told detectives that he was shot during an armed robbery perpetrated by DeBerry, who was later arrested and charged. He pleaded not guilty and consistently maintained his innocence. Nonetheless, following a jury trial in which Collins testified as the People's primary witness, DeBerry was convicted of assault, robbery and criminal possession of a weapon and sentenced to 25 years to life.
In 2003, DeBerry's claims of innocence were bolstered when Roberto Velasquez came forward and issued a sworn affidavit testifying that he, not DeBerry, was the shooter. Acting pro se, DeBerry filed a motion asserting his innocence. A hearing was held and Velasquez testified. The judge found Velasquez not credible, primarily because his rendition of the shooting differed markedly from the testimony Collins had given at trial. DeBerry's motion was denied, and he remained incarcerated.
In a major breakthrough in DeBerry's case, in 2018, Collins came forward to issue his own sworn affidavit setting forth the truth about the shooting—that he was not the victim of an armed robbery, as he originally testified, but that he was actually trying to rob Velasquez, who shot him instead. This version of events matches exactly what Velasquez stated in his 2003 affidavit and during the hearing. Collins states that he has come forward because he only recently learned of Velasquez's affidavit and wants to do the right thing.
Friends and family of DeBerry reached out to Hershey regarding the case, and White & Case, following a review of the facts and circumstances, agreed to take up DeBerry's cause. Working with the White & Case team, DeBerry filed a new motion based on the new evidence presented in Collins's affidavit. The DA's Office opposed the motion, and a two-day evidentiary hearing followed. On June 16, the Brooklyn Supreme Court overruled the DA's Office's opposition and held that DeBerry had proven by clear and convincing evidence that he is actually innocent of the crimes for which he was convicted.
We asked Hershey what the government does in cases like these to provide compensation to the victim? How will they help DeBerry make up for lost time and get back on his feet?
Hershey replied, "Generally speaking, the government does not do anything to compensate someone like Eric unless he successfully sues them. I am working with another client, who I also helped free from prison, on such a lawsuit."
SHS Class of 2020 Graduates in an Era of Uncertainty
Details

Category: School News
Published:

27 June 2020

Written by

Joanne Wallenstein
Last minute changes to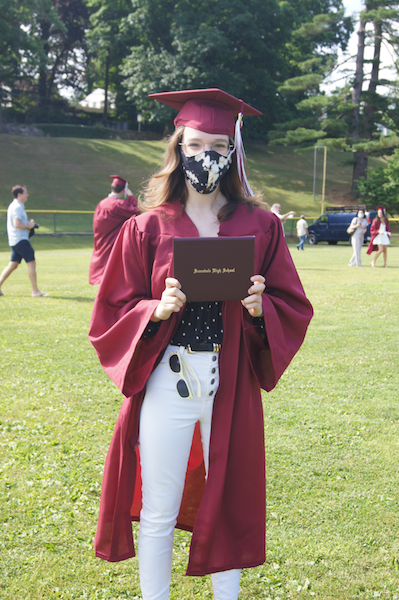 Governor's orders allowed for a graduation ceremony, in a fashion, for the 376 members of the Scarsdale High School Senior Class. Following a joyous car parade on Tuesday June 23, the week closed with nine graduation ceremonies, on Friday June 26, beginning a 8 am and ending before 7 pm, on Dean Field.
The ceremonies were unusual, unique and designed to conform to a host of regulations. Student were divided into groups of 50-60 students and given instructions to arrive at a designated time. Each student was permitted two guests and sat with their families at a distance from one another. The grass underneath the tent had been painted with six-foot squares to ensure that graduates and their families stayed far apart. Everyone wore a mask making the event look like a scene from a "dystopian novel," as suggested by SHS Principal Ken Bonamo.
Students marched in accompanied by a recorded rendition of pomp and circumstance, dressed in their hat and gowns. Many wore sweat socks and sneakers on their feet instead of dress shoes. After the national anthem, Principal Kenneth Bonamo gave a short but solemn speech, crediting the students with showing resilience, "through this pandemic that has turned our world into some version of a distressing dystopian novel and that changed your senior year in ways none of us could have imagined just four months ago."
Bonamo continued, "The uncertainty of the present moment is unlike anything many of us has seen, with a global pandemic and social unrest of truly historic proportions. At this moment, what college will look like for you in the fall is an open question. Also unknown is what our society, our economy, even our way of living will look like on the other side of this pandemic and the calls for social justice."
However, he concluded, "We are confident that your years in Scarsdale have given you the knowledge and skills to lead us forward as well as the value of non sibi to remember to use those talents for the betterment of all members of our society."
He read the following poem written by Lynn Unger:
On the Other Side
Through the looking glass,
down the rabbit hole,
into the wardrobe and out
into the enchanted forest
where animals talk
and danger lurks and nothing
works quite the way it did before,
you have fallen into a new story.
It is possible that you
are much bigger—or smaller—
than you thought.
It is possible to drown
in the ocean of your own tears.
It is possible that mysterious friends
have armed you with magical weapons
you don't yet understand,
but which you will need
to save your own life and the world.
Everything here is foreign.
Nothing quite makes sense.
That's how it works.
Do not confuse the beginning
of the story with the end.
At a virtual graduation ceremony on Tuesday June 23, 2020, School Board President Pam Fuehrer delivered the following remarks:
"It is with great excitement that I take this opportunity to congratulate you, Scarsdale's Class of 2020. I know this class relatively well; I've known many of you since kindergarten, and I'm truly proud of you all. You are simply an amazing and very special class. Yes, you're leaving the Scarsdale Schools in a way never experienced before, but you've also represented your class, and in fact all our high school students, in a very different way. I've been on the Board of Education for five years, and over that time I've clearly observed an increase in student voice and participation in school and district matters. You've stepped up, shared your thoughts, and made significant improvements to Scarsdale High School and also to district functions overall. You've made an impact, and while I recognize that our school and district administrators have encouraged that to happen, it really takes strong, capable kids to rise to that opportunity. You've each made the most of that chance. So, well done.
Your years in Scarsdale have given you an outstanding foundation. This senior class has shown us on small and large scales that you know how to be good citizens: to live comfortably with those who are different from you, to be respectful, compassionate, and to care about your neighbors; to assess, ideate, and refine; to work together; and to take care of yourselves when things get tough. Use this knowledge, trust in these fundamentals as you now go forward and take some risks.
The next eighteen years will (mostly) be all yours. Take advantage of them. I hope that you embrace your freedom, be curious, and explore new things. Your favorite teachers, coaches, and advisors quite likely had many moments of "should I, or shouldn't I." I'm not talking about the road less taken necessarily; I'm asking you to be brave, and say yes, when you aren't so sure. Consider joining a club, volunteering, taking an internship or class, in something outside of your comfort zone, As the late, great lyricist Robert Hunter wrote, "once in a while you get shown the light in the strangest of places, if you look at it right."
As you know. "20/20" means "perfect vision." Do not expect or even care about perfect vision. Please allow for mistakes. I hope by now, you've learned that mistakes are good things. They're one of the best learning tools we have, and you will never stop making them. So please, welcome them and use them.
Putting this all together, Hindsight is 20/20 means that you can easily tell what you should have done in the past, but it's harder to decide what to do in the future. I am sure you will continue to rise to the occasion and make the most of opportunity. Embrace your freedom, allow for mistakes, and make the most of your next eighteen years. Make them fully and completely yours. Good luck to you all Class of 2020, and once again, congratulations!"
To add your graduation photo to our gallery: email us at scarsdalecomments@gmail.com.

Student Who Travelled to Florida Spreads COVID At Horace Greeley Graduation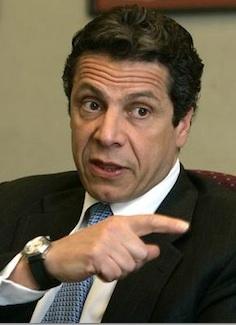 Governor Andrew Cuomo directed the NYS Department of Health to investigate the potential of COVID-19 exposure associated with a Horace Greeley High School drive-in graduation ceremony held on June 20 at Chappaqua Train Station. A student who had recently traveled to Florida and attended the ceremony subsequently began showing symptoms and tested positive for COVID-19. Since then, four more individuals who attended the ceremony and had contact with the first positive case have also tested positive. All individuals who have tested positive are currently self-isolating.
In addition to the graduation ceremony, the student participated in a non-school related "Field Night" event on June 20, which was also attended by juniors and seniors and students from surrounding school districts. Individuals who attended the graduation ceremony, Field Night event, or events associated with graduation, which continued into June 21, should extend their quarantine period until July 5th.
The New York State Department of Health and the Westchester County Health Department are working with officials from Horace Greeley to identify all individuals who attended the graduation ceremony and any subsequent gatherings where they may have been exposed. The New York State Contact Tracing Program will be reaching out to identified individuals and anyone who attended the ceremony or subsequent gatherings should get tested.
On June 14, New York State DOH issued guidance to ensure any district that decides to host a graduation ceremony adheres to appropriate protective measures including social distancing, limitations on number of attendees, wearing face coverings, and other precautions. Part of the comprehensive public health response will be to determine whether the guidance had been followed.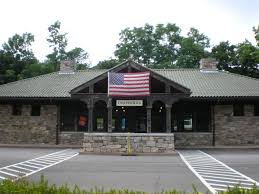 As part of our public health outreach, the State and County DOH encourage testing for anybody who attended the graduation ceremony or the Field Night event and may have come in contact with an infected individual. For information about testing, please contact your local healthcare provider, or visit https://coronavirus.health.ny.gov/covid-19-testing.
"New Yorkers have controlled the spread of this unprecedented virus by being smart and disciplined, and our progress to date is illustrated by the current low numbers of new cases and hospitalizations," Governor Cuomo said. "But as we are seeing in other states who reopened quickly, the pandemic is far from over and we need stay vigilant. We're prepared to do the aggressive testing and contact tracing required to slow and ultimately control any potential clusters of new cases like the one in Westchester County. If we are going to maintain the progress we've seen, we need everyone to take personal responsibility — that's why I'm issuing an executive order that says any New York employee who voluntarily travels to a high-risk state will not be eligible for the COVID protections we created under paid sick leave."