Zoom Mitzvah Celebrations: What to Consider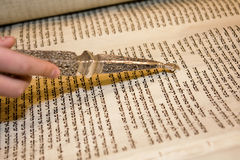 When COVID closed down everything from schools to offices and the NBA to Broadway, most people thought the shutdown would last a few weeks. We gasped when schools didn't reopen after two weeks. Parents made last minute decisions to move spring Bar and Bat Mitzvahs to later in the summer. Many newly minted teens who had been studying their Torah portions were dismayed about their postponed services and celebrations, but the end seemed to be in sight.
As restrictions for gatherings remained in place for much of the summer, families started turning to other options for Bar/Bat Mitzvahs. Some turned to Zoom to allow their child to complete the ceremonial portion rather than waiting for the pandemic to end. In many cases, this meant learning a new Torah portion unless the Bar/Bat Mitzvah was postponed a full year.
Now, 14-months after the crisis hit, Zoom-mitzvahs are still standard. Even as small in-person gatherings are starting up again, both in the sanctuary and out, travel restrictions remain (by choice or by law) and celebrations of any sort are limited in capacity, so the Zoom-mitzvah is a nice alternative for those that cannot attend or are not invited to attend in person.
In this two-part piece, we will focus first on what families are doing or have done for their children's Bar and Bat Mitzvahs in the last year. Then, stay tuned for our follow up piece on vendors for everything Bar/Bat Mitzvah related: logos, invitations, photographers, videographers and Zoom experts, montages, venues, tent rental companies, dresses, caterers, and the newly minted "mitzvah boxes," or boxes of goodies sent to guests attending the service remotely. (Feel free to ask questions in the comments section below.)
Whether you're having the Bar/Bat Mitzvah at a synagogue or in your home, live streaming for guests not in physical attendance has become the norm in the pandemic. The benefits of using Zoom are that remote guests can interact with guests attending in-person as well as the child being honored. Live-streaming allows for one way viewing and the quality (both video and audio) tends to be higher with a simple web-cam or high quality camera. You can combine livestreaming with a Zoom, or even record people ahead of time participating in an aliya, for example, and play it at the time of their honor. You can manage things on your end (like splitting the screen and having the prayer book on the screen as well) or let people do it themselves.
Scarsdale Synagogue Temples Tremont and Emanu-El has been doing almost all services virtually since last March 2020. On April 17, they will begin in-person worship for up to 20 people outside. It will be a hybrid model until things are back fully in-person. The synagogue arranges the Zoom for Bar/Bat Mitzvah services, removing that burden from the parents." I think the clergy are Zoom experts at this point," said a mom of a newly Bat-Mitzvah'ed boy. Rabbi Jeffrey Brown seemed especially proud of his congregants. Families are accepting this "…with warmth and strength. Everyone understands the uniqueness of this moment. Each of our families has made the experience their own," he said.
Rabbi Brown's words should not be taken lightly. Though some expressed doubt that the service and celebration would be meaningful, many hosts, guests and honorees have found a deeper connection in a Zoom Bar/Bat Mitzvah than anticipated. A mom of two from Edgemont said she found Zoom services to be just a special as in person. "The service had all of the same components in it, so it didn't feel that different," she said. "Plus, they tend to be shorter and I can dress casually, so those are some nice perks of the Zoom service." She added that she hopes Zooms will continue as they allow for out-of-town guests to be a part of the big day.
A mom of three from Edgemont has attended several remote services and agreed. "We watched from the comfort of our living room and appreciated the Bar Mitzvah boys' effort, especially his speech," she said. "We loved seeing the video screens of other friends watching and found just as much meaning in it as we would have in person." A third mom felt like in-person COVID restrictions actually benefited her son. "He has anxiety and didn't want a crowd or party in the first place," she confided, "so this really worked out well for us. We were at home and both the Cantor and Rabbi were remote. Everything went better than expected. For us, having family of different generations be able to participate from all over the world was a silver lining. My son's great grandmothers were both able to join remotely, and this never would have happened pre-pandemic."
Many people I spoke with loved seeing a video montage at the end of the service and recommend including this for both the in-person attendees as well as the remote guests. We will have suggestions for self-creating a montage as well as hiring someone to do it in our follow up piece.
Restrictions on large indoor parties have allowed people to be creative with their celebrations for the Bar/Bat mitzvah honoree. Some people have had food trucks come to their driveways with limited guests in attendance and kept everything outdoors. "It was nice for my son to be a part of these small celebrations," said one mom. "There were limited guests, it was all outdoors, and it felt both safe and fun. One celebration included 10 kids for 90 minutes, then another 10 kids for 90 minutes and there was food, a DJ and games for both sets of kids. A crepe truck and a hot chocolate bar were both hits with the kids." Another parent is planning to host a small outdoor dinner party for 50 at a local country club after the service. A third family is planning to skip any sort of party altogether and will use the money they would have spent on that to make donations to organizations that are meaningful to their son.
Other trends? "I love these care packages people are sending out," said a mom of an upcoming Bar Mitzvah boy. "A friend from San Francisco sent boxes with kippahs, candy, and other goodies ahead of time. It was such a nice surprise!" One mom sent Nutella babka from Martines Bakery in Scarsdale Village to remote guests. Another soon-to-be Mitzvah Mom said one host asked guests to email a picture of themselves watching the zoom service. "They will make an album out of that which will make for a beautiful memory." Videos from guests using Tribute or Vidhug also seem to be popular ways to include remote guests in the celebration.
Are people feeling comfortable with indoor celebrations now that many adults are vaccinated? Most people I spoke with said no to indoors at this point but outdoors, probably. "We plan to seat people in pods and follow all safety protocols," said a parent who is planning a dinner celebration for 50, outdoors, with some entertainment. "A family can have a table for four. Vaccinated people can sit with other vaccinated people they choose or others if all are comfortable. My goal is to ensure that everyone feels safe and is safe." The club she's hosting at is flexible with tables and they'll plan seating last minute to accommodate requests.
What about gifts? We have no exact answer except that it's important to feel good about your decision to gift. One parent felt confused about when to give a gift. "Last Fall, host parents were saying that the party was postponed but still happening sometime in the future after the zoom service. So, some parents of guests felt that giving the gift now was like saying 'right, as if there's going to be a party,' and then if there is, do you show up empty handed at the party? Some hosts were using the Zoom with no party as a way to invite the entire grade in Edgemont," she added. "On one hand, it's inclusive and that's lovely, on the other hand, it's confusing from a gift-giving standpoint."
Without a big party do you still give the large amounts we've become used to giving? Are we moving away from the "plate cost?" On the other hand, shouldn't we give the same whether there's a party or not? "It doesn't seem right to penalize the kid because they happen to turn 13 during the pandemic," said a thoughtful upcoming bat mitzvah guest. Then there's the question of being invited to a Zoom from someone who likely wouldn't have invited you if in person. Do you give a gift if you don't attend the Zoom?
We would love to hear your thoughts in the comments section regarding gifting, your experiences as a bar/bat mitzvah host parent or guest during the pandemic, what worked or didn't for remote gifts as well as plans for in-person celebrations.
Assemblywoman Paulin Comments on Tax Increase for Wealthiest New Yorkers: Will They Leave?
Details

Category: Around Town
Published:

13 April 2021

Written by

Joanne Wallenstein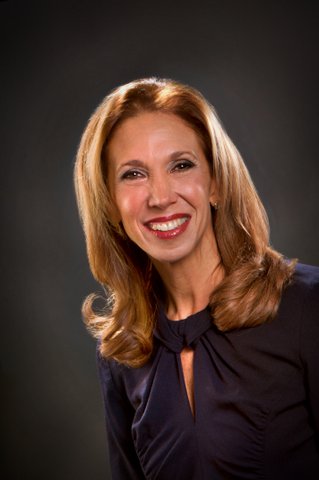 Many in Scarsdale were dismayed to learn that the New York $212 billion budget deal includes a tax increase for the state's wealthiest individuals and couples. Under the bill, which was approved last week, the tax rate for individuals earning $1 million and more and couples earning $2 million and more, will increase from 8.82% to 9.65%. For those earning between $5 million and $25 million, the rate goes to 10.3% and to 10.9% for those who make more than $25 million.
We spoke to NY State Assemblywoman Amy Paulin who lives in Scarsdale and represents us in Albany.
She explained that she was not in favor of the tax increases, especially in the year of a pandemic, but explained, "Any budget is a compromise and this year is no different. There are always things in the budget that I love less and don't like at all."
Paulin added, "Considering the original proposal, which was to raise rates starting at incomes of $300,000 I felt like we had a win. Some were advocating for a wealth tax, an estate tax starting at $250,000 and a stock transfer tax. We were able to hold the line."
In order to offset these increases, Paulin introduced legislation called the SALT Cap Tax Relief for Partnerships which is part of this budget. The law provides state and local taxes (SALT) cap tax relief for partnerships like attorneys and accountants, giving a much needed boost for at least some New Yorkers who've been disproportionately affected by the SALT cap.
The budget includes some more positives for Scarsdale. About school aid, she said, "We were able to beat back the Governor's change to an expense driven formula that would have negatively impacted Scarsdale. In addition, BOCES aid will continue to be $500,0000, and funding for special education and library and textbook aid were preserved. The district will receive $464,000 in pandemic aid from The American Rescue Plan which the Governor tried to eliminate.
For Scarsdale Village there will be funds available for clean water infrastructure projects and CHIPS funds for roads, in addition to the $1.9 million the Village will receive from the federal government.
Are legislators afraid that top earners will leave New York State? Paulin said, "My neighbors are leaving. I am aware of the flight. When you combine the loss of the SALT tax deduction with the increase in the tax rate you have a cumulative effect. With one tax you don't leave, but with two or three you do!"
Paulin noted that New York State has already suffered population losses that will lead to the loss of two Congressional seats from the state.
We asked where the Governor stood on the tax increase and Paulin said, "The Governor was completely absent in this negotiation. He did not fight the tax increase." She continued, "I believe in due process but I think we need an engaged Governor. How can you do your job when you're facing a lengthy investigation and perhaps criminal charges?
Understanding Your Real Estate Taxes: Answers from Scarsdale Assessor Victoria Sirota
Details

Category: Village Voices
Published:

12 April 2021

Written by

Joanne Wallenstein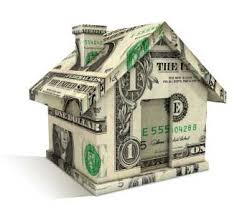 Do you have questions about your real estate taxes? How will the increase in sale prices affect your taxes? What does the equalization rate mean and will Scarsdale have another reassessment? We asked Scarsdale Village Assessor Victoria Sirota for some answers and here is what we learned.
For the first time in many years Scarsdale has a 100% equalization rate. Can you explain what that means?

At its simplest, an equalization rate is a measurement of the overall level of assessment relative to the full market value at which a municipality is assessing all of its real property. Equalization rates are calculated annually by the appraisal staff at the Office of Real Property Tax Services (ORPTS) and are used for a variety of purposes including but not limited to the apportionment of the county tax and distribution of state aid. The 100% equalization rate determined by ORPTS for the 2021 assessment year is Scarsdale's most current level of assessment. Since Scarsdale is not considered to be an annual reassessment municipality, the equalization rate of 100% is merely a reflection of the assessments to their market value based on the state's market measurements. It does not mean that the municipality is assessing properties at 100% of their market value. Being a non-reassessment municipality means that assessments are not annually reviewed and adjusted to reflect the market on a town wide basis. As such, the Assessor will not have the authority to reassess any and all inequitable assessments. The assessor will utilize this year's equalization rate, as in prior years, to determine the assessed value of new improvements as well as to determine the market value of a property when conducting an assessment review at the homeowner's request.
The chart below shows the equalization rate since 2016. Keep in mind that an increasing equalization rate denotes a declining market and vice versa.
How will the hot home sales market affect Scarsdale taxes?

The property tax is an ad valorem tax, meaning that it is based on the value of real property. In order to levy and collect property taxes, the value of each individual property in the town must be determined. This is the job of the assessor. Assessors have no control over taxes as taxes are not a function of the job of the assessor. Taxes are determined by county, school, village and town boards. It is important to know that Scarsdale does not gain increased revenues when assessments increase as assessments are revenue neutral. Furthermore, if the aggregate assessed value increases and the tax levy remains unchanged, the tax rate would decrease. The "hot" home sales market in Scarsdale has highlighted the fact that assessments have become outdated since the last town wide revaluation as the spread between assessed values and market values has increased in the past year. This trend will likely be a consideration for the Board of Trustees in planning for the next reassessment project.
When can a home be reassessed? After a sale? After renovations?
In a non- reassessment municipality like Scarsdale, the assessor is bound to strict rules, regulations and procedures set forth by New York State whereby they are obligated to determine the market value of all real property based on annual building permits and assessment review requests. In a reassessment municipality, the rules, regulations and procedures slightly vary in that the assessor has the additional authority to reassess any and all inequitable assessments. Under the state's strict guidelines, assessors are not allowed to adjust assessments (either up or down) based on sales price. However, it is the assessor's job to review and reduce assessments, if necessary, at the homeowner's request.
Do you expect that Scarsdale will have to do revaluations again on a more regular basis or will the grieving process keep assessments in line with the market?

While assessment review requests enable the assessor to review the assessment of a single property, this process does not create assessment fairness and equity throughout the municipality since the assessor does not have the ability to correct any and all inequitable assessments. For example, if assessments are lower than market value, homeowners typically would not challenge the assessment. To ensure that all properties are assessed fairly, assessors should conduct periodic reassessments. A reassessment is the comprehensive review and updating of all property values in a community. By adjusting the "assessed value" of each property to reflect full market value, assessors do not raise or lower the property tax for a community, but rather "level the playing field" so that all properties are fairly assessed and pay only their fair share of taxes. It is important to note that if the aggregate assessed value increases and the tax levy remains unchanged, the municipal tax rate would decrease.

Do you expect more/fewer grievances this year?

As is the case every year, if residents believe that their assessment is unfair, they are encouraged to speak to their assessor and/or formally challenge their assessment by filing an assessment review application. There is no cost to review an assessment and one does not need to hire a lawyer. The body that hears assessment grievances and determines their outcome is the Board of Assessment Review, the members of which are appointed by the Town Board. Pursuant to New York State law, assessment challenges can be filed with the Assessor's office between June 1st and the third Tuesday in June, or June 15th for this year's statutory grievance deadline. To reiterate, the job of the Assessor is to ensure that assessments are fair and equitable and to help the public understand their assessment and adjust it when necessary. It is important to remember that taxes cannot be grieved with the assessor, only assessments. If the property can be sold for the assessor's estimate of the full market value, the assessment is most likely to be fair.

The chart below indicates that the number of grievances filed in each of the past five years has been declining.



Beware: Con Edison Inspections Could Leave You Without Gas Service
As most residents know by now, Con Edison has undertaken a program to install natural gas detectors in the homes of all their customers. A contractor working for the utility company is doing the work and homeowners can schedule an appointment if they wish to plan ahead.
However, beware.
If the contractor finds a gas leak in your home that cannot be quickly resolved they will shut off your gas immediately, leaving you without service until the problem is fixed by a licensed plumber and an inspection is completed by Scarsdale Village. All of this could take time and money and leave you without heat, hot water, and gas for your appliances.
We've heard from a few people who were caught off guard and ended up with no gas service after the Con Edison contractor detected a leak.
How did this occur?
One woman scheduled an appointment with Con Edison for the meter to be installed which you can do here:
However, when the contractor arrived, he detected gas in her home and immediately called Con Edison who arrived quickly and without any warning shut off her gas. As she had her grandchild in the house and was not prepared for the loss of her heat and hot water she begged him to turn it back on until she could call a plumber to address the issues.
He refused and in her words was "arrogant" and "rude." Her husband grew so incensed at the loss of service that he almost came to blows with the Con Edison representative and his wife called the police.
Now the family is without heat and hot water and faces days or even weeks of work by a plumber who will have trouble detecting the location of the leaks because the gas is not on. Once the work is done they will have to schedule an inspection with Scarsdale Village, which could also take a few days to occur.
Another Quaker Ridge resident permitted the contractor to enter her home during the coldest weeks of the winter. When the contractor found a leak Con Edison shut off her gas. She was without heat in the house for weeks.
How to avoid the problem? It may seem easiest to simply prevent them from coming inside. However, If they make several attempts to enter your home and you deny them access, you may be chared a $100 fine.
We asked Allan Drury from Con Edison for an explanation and here is what he said:
It is correct that we are changing out meters and installing smart meters. As in any instance in which we find a gas leak, we cannot leave it. We would be leaving behind a potentially grave danger.

As the press release indicated, we urge customers to schedule inspections and gas detector installations. These inspections would detect the leaks that we are finding during the meter installations. When our inspectors find a leak, we make it safe if we can. When we cannot, we shut off the gas and advise the customer to hire a plumber. There is no benefit to Con Edison whatsoever to shut off a customer's gas. We do it when necessary because public safety comes before everything else.

We are making extensive efforts to inform customers of the state-mandated inspections. All customers received an initial letter; we knock on doors, leave notes at doors, and send postcards, emails and letters. Customers can schedule inspections via our website. The press release was also an attempt to get word out. In addition, we have been briefing public officials. You'll note that the Westchester County commissioner of Emergency Services was quoted in our press release.
We also asked Scarsdale Deputy Village Manager Rob Cole for the Village's point of view and he said:
I would like to add that any Scarsdale Con Ed gas customer having tried unsuccessfully to resolve a gas leak detection program problem through Con Ed is welcome to contact me at 914.722.1108, or by email using rcole@scarsdale.com, and I will endeavor to support resolution. Additionally, any specific instances of unprofessional interactions may be shared with me by email and I will forward to appropriate ConEd personnel for review and follow-up; while the work is very important and the urgency of making any necessary repairs should be understood by our residents, Con Ed personnel should nonetheless engage with their customers professionally.

Importantly, the gas leak detection program is a regulatory mandate that neither Con Ed nor Village staff are authorized to grant relief from, as the program exists for the safety of all Con Ed gas customers and their neighbors.

I have also requested that Con Ed contact you directly to discuss any specific questions concerning how the program works, including the process and timing for resolving any leaks detected when the inspection is completed.
We asked Cole if residents could avoid problems by getting their own gas inspection before giving the Con Edison contractors access to their homes to install the new meters. Here is his response:
Yes, a Con Ed gas customer could choose to hire a plumber to inspect for gas leaks ahead of the cycle when Con Ed is required to inspect (it's a recurring inspection program). Because Con Ed reports that the vast majority don't have leaks, we have not advised that customers should hire a plumber for that purpose, though it is certainly an option for someone concerned about the potential for a shut-off during the Con Ed inspection; perhaps Con Ed has a different reason for not suggesting pre-inspection by a plumber. One should also note that, depending on the nature of the leak and associated fix a plumber may undertake, a shutoff may still be necessary until the repair is completed and cleared by Con Ed.

From a home safety perspective, not directly related to the inspection program, a resident may also consider installing a natural gas detector, though that is not mandatory. Con Ed offers an FAQ on their gas detector program here: There are also commercial products available that may have better alarm systems, broader coverage through the home, etc.
Read more from the Village here:
Commenting on the article, Ron Tesoro said, "Precision Pipeline Solutions the company performing the "inspections" and installation of a gas sensor cannot assure me that they are insured to enter and do the work that Con ed has secured them for. None of the individuals are licensed plumbers nor do they possess the skills to properly assess a potential problem. Con ed claims that the contractors carry proper ID to identify themselves,not true. On one occasion two men showed up on my porch at random, I was on a call and did not answer my door, they decided to knock on my living room window in an attempt to get me to comply. Two weeks ago two people came back, rang the doorbell 6 times, opened the storm door and knocked before they left a Con ed hang tag.

Why hasn't the Village of Scarsdale stepped up here?
Kind Regards,
Ron Tesoro
Brambach Road
Another reader said "Thank you very much for the very informative article on Scarsdale10583 about Con Ed's gas meter program implementation and effects on Village residents.
In preparation for a visit from the Con Ed subcontractor Precision Pipeline Solutions, we called our plumber. What we heard was not at all reassuring. Local residents in the middle of the winter having their gas cut off and having to go to hotels; long delays before gas service is restored because of the need for plumbers to find a leak, which may be tricky, and local governments needing to sign off on reconnecting the gas service and Con Ed to do the work. It sounded like potentially far more than 68 households in Westchester would have had their gas service shut off by this new gas leak meter program and suffered the consequences.
What a service you give, and not just to Scarsdale!"
Irin Israel Announces Candidacy for Scarsdale School Board
Details

Category: On Our Radar
Published:

19 April 2021

Written by

Joanne Wallenstein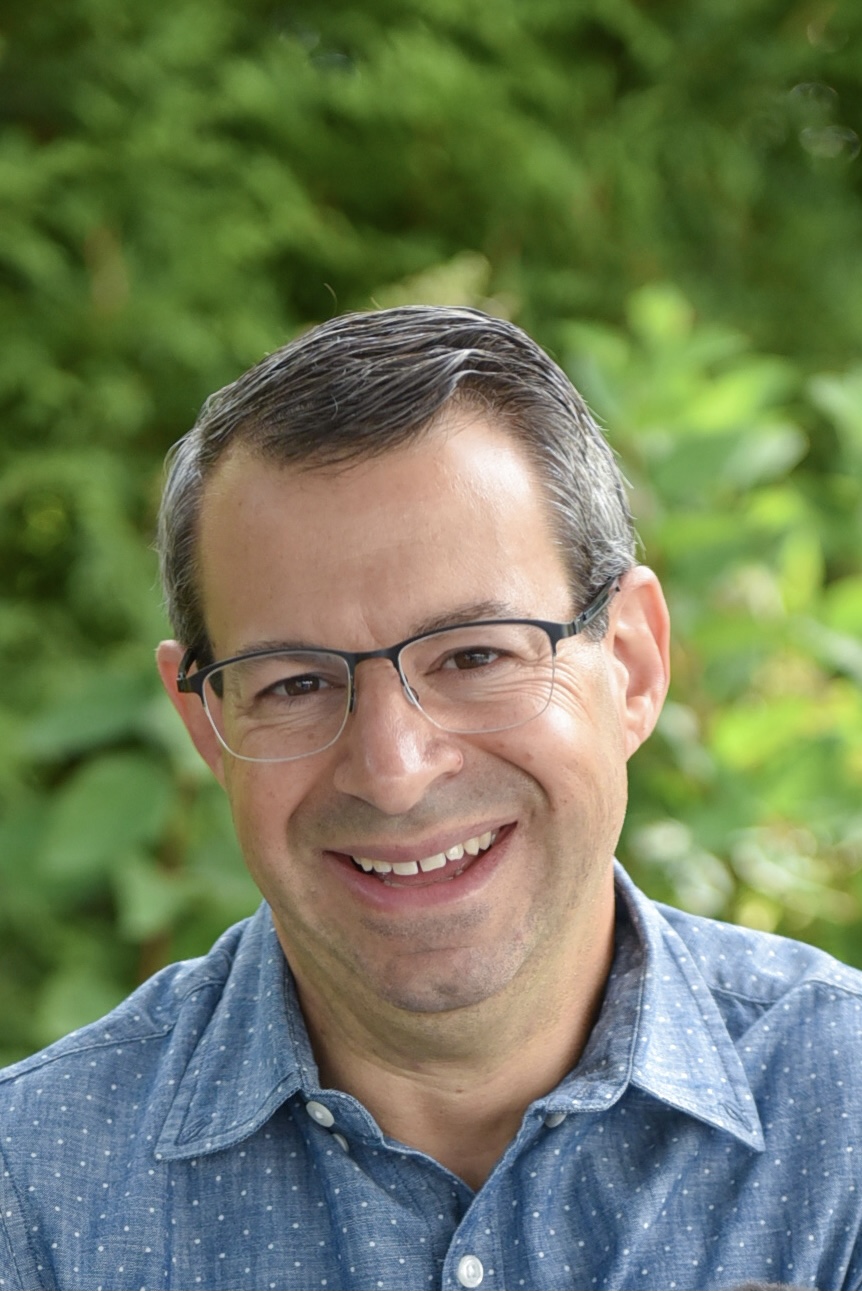 My name is Irin Israel and I am running for the Scarsdale Board of Education as an independent candidate. I believe that I have shown the ability, diligence, energy and time to contribute as a Board member and to help guide policy decisions for our children, faculty, staff and community.
I have been outspoken this year at Board meetings, in the media, on Facebook, in person, and through emails in an effort to ensure all safe options be openly, fully, and swiftly examined for our children. My efforts came about due to my witnessing firsthand the educational, social and emotional struggles of my children in the new learning environment, the lack of transparency from the Administration, and the refusal of the Board to adequately answer questions from the community or to put forward plans and metrics for changes to safely increase learning hours. In all my writings and speeches, I simply pushed for full transparency, reasoning and facts.
While this year has been one of many challenges, the Board needs to take a stronger interpretation of its role to provide oversight and review of the Administration. They need to swiftly correct public and private misstatements by the Administration, and to hold them accountable for misinformation or unanswered questions. Transparency has not improved after being the main concern of the fall survey, and worse, the current Board voted to curtail Public Comment during our District's biggest crisis in decades. This needs to be reversed immediately. The Board of Education makes the best decisions when they have all the facts. I believe in researching, questioning, asking opinions and thinking outside-the-box. I am open-minded and all my previous work experiences have involved working as a team toward consensus.
For a school district to improve, parents must be recognized and provided a larger forum for input. And the Board must directly address the concerns of the community, must question and must speak up, or they cannot properly set policy, provide oversight, and accurately evaluate the Administration. I believe that the Board has lost its way and it has come time for a change to redirect the Scarsdale District back toward its mission. This past year, the Board's opaque decisions and lack of communication caused division in the community which needs to be mended.
Next year will be a crucial year for our schools. Things we previously ignored and processes we took for granted will be reassessed. Old methods and ideas will be looked at in a new way. I want to be part of the team that rebuilds our schools. I want to help with policy on assessing the effects of this past year, getting the children to where they need to be educationally and socially, and evaluating what new practices worked and what didn't.
I have worked on planning, logistics, budgeting, operations, construction, marketing, and hiring hundreds of people as well as dealing with local government, contractors, and vendors in my various roles including creator, developer, and owner of the House of Sports as well as planning and managing numerous films and live events, such as Historic Hudson Valley's Great Jack O'Lantern Blaze and Horseman's Hollow. At the House of Sports, I personally created and managed the tots program, which at its peak had several hundred children participating each week in dozens of classes, and I was in charge of the physical facility itself. My Masters in Industrial/Organizational Psychology focused on motivation, learning and leadership. And those who know me, know that I am extremely active in my children's lives and the community.
Please contact me with any questions you have about my campaign, beliefs or experience. If I am elected to the Board, I plan to personally ask your questions, demand answers and address your concerns about the challenges that lie ahead. That is the role of a Board Member.
Let me be your voice.
Thank you.
Irin Israel
Stratton Road
www.facebook.com/Irin4BOE
Alison Singer Explains Why Her Skills and Experience Make Her An Asset to the Scarsdale School Board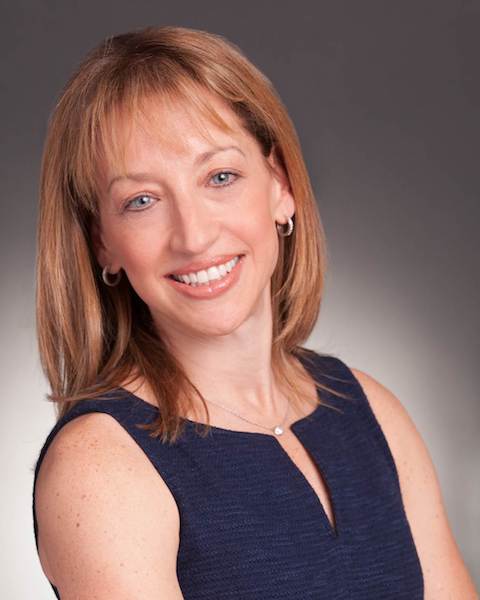 Alison Singer, the current Vice President of the Scarsdale Board of Education, is completing three years of service in June, 2020. She is running as an independent candidate for a second term. Below find responses to our questions about her experience, the Board's management of the COVID crisis and why she would like to serve another term.
Why are you running for the Board of Education? How do you complement the Board and its work?

The Board is deliberately composed of people with distinct knowledge and capabilities. My experience on the board has focused on enhancing student mental health, wellness and academic achievement, supporting our outstanding faculty, developing new policies (including those for Diversity, Equity & Inclusion, and student and faculty harassment and bullying prevention) and ensuring that our special education families have a strong voice. Over the past three years I have developed trusted relationships with our administration and faculty, have gained tremendous knowledge about school budgeting, teacher union negotiations and facilities planning, and have worked hard to ensure the physical and emotional safety of our students and faculty. These are essential skills for the Board and district as we continue to implement our new Strategic Plan, work on new DEI initiatives, and engage in long-term financial and capital improvement planning.

On a more personal note, the experiences my two daughters had in Scarsdale schools were hugely influential in my decision to run three years ago and are again now. My oldest daughter Jodie was diagnosed with autism when she was two and so we experienced just about all the special education programs in the district. My younger daughter Lauren graduated in 2017 and benefited from all the district has to offer, from AT classes to debate team to the High School's incredible Science Research program, and, thanks to her outstanding high school preparation, in May she will graduate from Yale. Every student's and every family's experience is unique, but I believe that having experienced Scarsdale from these two very different vantage points gives me a particularly valuable view of our school programs. To me, Scarsdale is about personalized learning; it's about creating programs that serve all our students from those who experience academic difficulties and have special needs to those who are high achievers. I want to continue to serve on the Board to ensure that all students in Scarsdale have access to a superior education that will enable them to thrive and become engaged and active citizens, as I believe both my children have.

In addition, I believe the combination of the skills and experience I have gained as School Board Vice President, in my professional work, as a member of several boards, and as a community volunteer make me particularly well-suited to serving for a second term on the Board of Education. There is a steep and long learning curve to board work, and my experience has enabled me to mentor new board members. This system of mentorship is critical to the success and long-term strength of the governing team. Veterans are needed to provide institutional memory, answer questions, and provide guidance. Professionally, I am the founder and president of the Autism Science Foundation, a global nonprofit that provides support for autism research and for families raising children with special needs. In addition to my service on the Board of Education, I also serve and have served on many policymaking boards, including the federal Interagency Autism Coordinating Committee, to which I was appointed by the Secretary of Health and Human Services, as well as on local disabilities boards, including the Westchester Autism Advisory Council and the New York State Immunization Advisory Council. My past jobs have included serving as the first CEO of Autism Speaks, and as Vice President at NBC Cable and Business Development. I have had a lot of experience creating budgets for large and small companies, for nonprofits and for-profits, in good times and in lean years. As a news producer at NBC, I learned about the importance of communication and of keeping people informed about what is going on in their community. At NBC I was also involved in collective bargaining sessions with multiple unions. I have an undergraduate degree in economics from Yale and an MBA from Harvard Business School and am very comfortable with financial statements, budgets, performance review paradigms, and working with consultants, auditors, and attorneys. Last May, I received an honorary doctorate degree from Emory University for my work in children's mental health.

What did you enjoy about the last three years and what do you hope to accomplish in the next three years?

I'm not sure anyone actually "enjoyed" the last year. We all lost control over our own lives and our children's lives because of Covid-19. As the mother of a special needs child, I understand first-hand how scary it can be to feel like some committee or some administrator could make a decision that you think will negatively affect your child. I try to always remind myself that this fear, which often ends up being expressed as anger, is really coming from a place of love--love for our children, and fear that someone or some group is empowered to make decisions that could hurt them. I live with this every day, and I understand the community's frustration with all the events of the past year.
The Board's and administration's challenge this year was to try to take the strong emotions off the table and focus on the facts and on what was best for the FULL community, including all the very diverse and divergent parent perspectives, while also incorporating teacher viewpoints, student voices, baffling New York State Dept of Education regulations, and Westchester County and New York State Health department regulations. Our goal was to have as much in person school as could be done so safely. The availability of vaccines was a game changer and as a Board, together with other NY school boards, we successfully lobbied for teachers to be included in vaccination phase 1b in New York and at this point most of our teachers have had at least one and in many cases both vaccine doses. This enabled us to add more in person learning in March and April. The Board also lobbied for needed changes in density guidance to match the science which now has been handed down by the CDC and New York State.

As we carefully emerge from the Covid pandemic, our students will need help reacclimating to school and re-engaging with the world. Students are struggling with the emotional and physical toll of the pandemic. It is critical that we have enough resources in place to serve any students struggling with mental health issues. We must also be ready to support the innovation that emerged during the pandemic including, for example, the growing awareness of the value of small group learning. We must work with our faculty to develop and enhance these advances.
Restart work may have dominated our meetings and the social media headlines, but the Board also has other responsibilities. Scarsdale is not a typical school district. The relationships and partnerships we have built with teachers and with the community were forged over decades by people who hold education as a core value and the Board's work of upholding the tenets of a Scarsdale education must and will continue. Strategic planning, academic improvements, K-12 consistency in programs and services, high school innovation/entrepreneurship, technology, STEM, multiculturalism, student voice; these are just some of the many important threads that create the amazing Scarsdale school tapestry.
Finally, I'm very proud of the work we've done this year to promote diversity, equity and inclusion in our schools. Our new DEI policy (#0105) reflects the Board's commitment to maintaining a positive and inclusive learning environment for all students, especially those currently and historically marginalized. As a Board, we are committed to ensuring that all students feel safe, included, welcomed and accepted, and experience a sense of belonging and academic success.
The district now includes 1,000 students who are identified as having disabilities. As an advocate for students with special needs, please comment on the growth in the special education budget over the last ten years. Do you think this growth is sustainable?
As a national advocate for children with special needs, I travel all over the country (well, before Covid I did) visiting school districts, learning about and evaluating their special needs programs. There is no district in this country that cares more about its students with special learning needs than Scarsdale. Of course our system isn't perfect, but our faculty and administrators are implementing the latest evidence-based teaching techniques in our special education classrooms and are differentiating instruction for both classified and non-classified students.

One practice I have strongly supported in Scarsdale is the decision to bring our students who were in out-of-district placements back into Scarsdale. I began advocating for this change when I was chair of Scarsdale CHILD and continued to do so as a member of the Board of Education. It has been accomplished by creating and then expanding our 8-1-2 and integrated co-teaching classes, and by adding sections as these students age up. This strategy is favored by parents and also saves the district money by eliminating expensive tuitions for out-of- district placements. All our Scarsdale children deserve to be educated here in Scarsdale, and all of our students benefit from this experience.

The increase in the number of Scarsdale students classified as having special needs puts us more in line with national averages than in past years. Also, the special education and counseling departments provide academic and other support services to non-classified students as well. As we emerge from the Covid pandemic, we will need to keep a close eye out for students who may now need additional academic and emotional support. It is more important than ever to have enough resources in place to serve these students and their families.

Given the district's experience with the pandemic this year, do you think that the community's expectations for the role of the Board of Education has changed?

One of the strengths of our community is the commitment to volunteerism and engagement among our residents. Throughout the past year, the Board has heard many diverse points of view. At one extreme, people thought Covid was overblown and didn't affect children, and they wanted schools open immediately. At the other end of the spectrum, we heard from residents who felt our decisions to return to in-person learning were too hasty, even reckless, because so little was known about the virus and its many variants. Even today, we are being told by some that there are only two months left and we should wait until students are able to be vaccinated. While those were polar opposite positions, the vast majority of our feedback was somewhere in between. If people say the Board failed in its responsibility to represent community views, then I would say that there was not a clear or consistent community view but rather an incredibly broad and diverse range of views. And equally important, the Board, by necessity, made its decisions based on state requirements, data, and science, while still taking our community's input into consideration.
Of course, there are many things we could have done better. Hopefully, we will never have to face a situation like this again, but if we do, there are things I would suggest we do differently, particularly in the area of communications. I believe that the Board needs to communicate more frequently with residents and have a greater social media presence, particularly. Crisis management means bending or breaking established rules and protocols, which the Board was reluctant to do. Also, the goal of including many voices in the decision-making meant we had many layers of subcommittees and in some ways that slowed us down, but we wanted to make sure those voices were heard and included, particularly our faculty and staff, who had to implement the educational program.
I think the community's expectation of the Board absolutely changed this year, particularly for people who haven't really followed Board work too much in the past. It was clear in the midst of this crisis that some people wanted the Board to step into a managerial role and make day-to-day decisions. It is important to remember, though, that school boards, like other public bodies, must comply with many laws and regulations, and school boards only have authority in oversight, policymaking, and governance.

This past year it appeared that the Restart Committee made key decisions about remote/in-person learning and school scheduling. Did the Board of Education have oversight of this committee and its decisions?

The Journey Forward process was an effort that tried to include as much community participation as possible while still enabling flexible and rapid decision making. Those interests are usually at odds. The administration established a system of ten subcommittees, based on building-level and cross-cutting themes, which were populated by faculty, administrators, parents, physicians and High School students where appropriate. These subcommittees reported to the Restart Steering Committee. At the beginning of the process in late May, two board members, Pam Fuehrer and Ron Schulhof, were added to the steering committee and participated fully in discussions and decision-making. In February, I joined them on this committee. All members of the Board of Education received summaries of each steering committee meeting. The administration managed the Journey Forward and, as always, Board Members asked probing questions and provided oversight, input, guidance, resources, and feedback.

Current Board protocol requires the Board to "speak as one." When is there an opportunity for open discussion and debate?

This isn't actually a local protocol. Per New York education law, boards of education are corporate entities, and therefore must act as one body. That said, I think we have seen very robust debates at the board table in advance of decision-making--and that is the right process. At just our last meeting we had a very vigorous and healthy discussion about the goals and implementation strategy of our new Diversity, Equity and Inclusion policy. Once everyone has had an opportunity to express their ideas and concerns, we make appropriate, agreed-upon changes, then we adopt and support the work as a full Board. This is what it means to act as a corporate body.
While the Board is required to conduct its formal work at meetings in public, there is a lot of work that is done individually or in small teams by Board Members outside of our full board meetings. For example, all Board members can contribute agenda items for each meeting, and then the Board Officers and one additional board member meet with the superintendent before Board meetings to develop the meeting agenda. After the agenda is set, all Board Members send questions and concerns to members of the administration which are usually addressed prior to the meeting. Board Officers are in constant communication with the administration. In between meetings we work on policies, meet with community groups, solicit and respond to community feedback, and engage in advocacy and lobbying on behalf of the district.

What are your thoughts on the SBNC nominating process?

I'm a fan of the nonpartisan nominating process which is why I applied to the SNBC for renomination to the School Board. I served on the SBNC for three years and then became vice chair and then chair of the SBNC Administrative Committee and then chair of the SBNC Joint Committee. When the nonpartisan process works, it works very well. We have many years of experience in which highly qualified candidates were vetted through this process, then elected by the community. In the past, there was an absolute expectation for board members to serve two terms, and this was made clear to all candidates when they were initially selected. The purpose was to ensure that the Board was extremely knowledgeable about district work, which, in turn, allowed complex and long-term goals to be achieved over time. Understanding that this was an extremely important value for our district and community, until very recently, the SBNC always renominated sitting board members for a second term if they wished to continue. While I cannot speak directly to why the SBNC has moved away from this long-time, trusted practice, I do think it remains an important community value, and I believe that on May 18th the community will choose the most qualified and experienced candidates that will best serve our children, district, and community.
Bronx River Bike Path Scheduled for Completion in Early Summer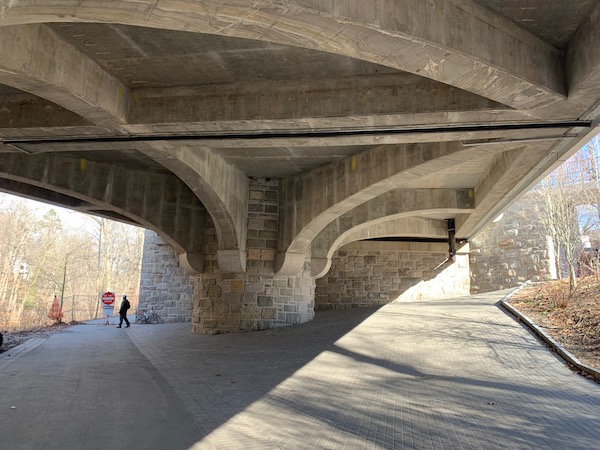 The path traverses under the parkway in Scarsdale Village.If you have driven on the Bronx River Parkway lately, you may have noticed that work is underway on the construction of the bike path to link the missing portion between Greenacres Avenue and Scarsdale Village. This 1.6 mile section of the path has been long in the works and will link the upper portion which extends north to Kensico Dam with the southern portion that travels to Yonkers.
The work is being done by Westchester County and is scheduled for completion early this summer.
After receiving objections from Fox Meadow residents who did not want the path to be sited on the east side of the parkway, the county made plans to route this section onto the west side. Unfortunately, to traverse the parkway, riders will need to cross Fenimore Road on or near the bridge. Residents are concerned about bikers and walkers traversing the busy roadway. But according to David DeLucia of the Westchester County Parks Department, at Fenimore Road there will be an "enhanced pedestrian crossing with flashing lights to alert motorists."
So far the work looks beautiful and the path will be a wonderful enhancement to the neighborhood.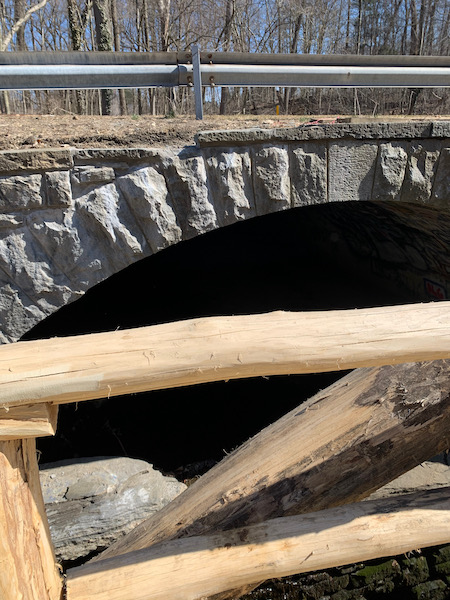 The path includes scenic vistas over the Bronx River.