Maroon and White Celebrates Raider Pride
Details

Written by

Daniel Love

Hits: 1176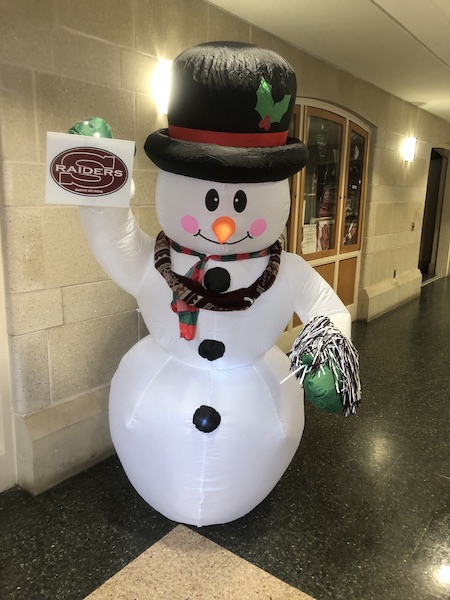 Scarsdale High School kicked off their Winter Raider Pride Week on December 3, 2019 after the Thanksgiving break. Delayed a day after snow on Monday caused an early dismissal, parents from Maroon and White provided healthy snacks after school on Tuesday and Thursday, distributed candy canes on Wednesday morning and ended the week with hot cocoa and candy canes on Friday morning before school.

Raider Pride continued with Maroon and White's annual Kari Pizzitola basketball tournament at the high school on Thursday afternoon and Saturday. The Boys Varsity Raiders hosted All Hallows High School, Byram Hills High School and New Rochelle High School while the Girls Varsity Raiders hosted Cardinal Spellman High School, Harry S. Truman High School and John Jay Cross River High School. The SHS Boys Varsity Raiders played All Hallows in the consolation game and won 55-48. The Girls Varsity Raiders lost 50-40 in the consolation game against John Jay Cross River .

Raider Pride continues this week with the Winter Pep Rally which will be held in school on Thursday December 12th.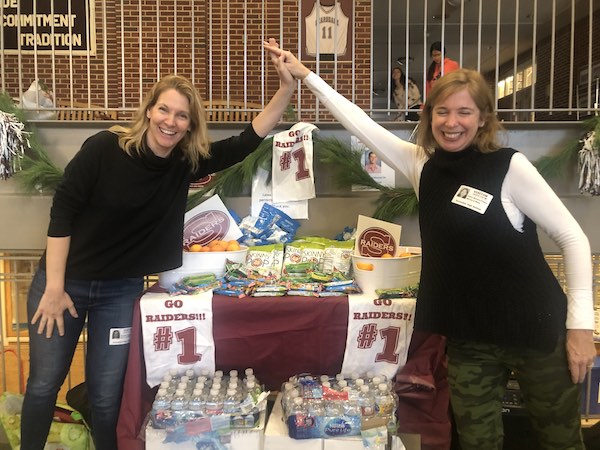 Sarah Wolfson Marries Joseph Butler III in Nashville
Details

Written by

Joanne Wallenstein

Hits: 2517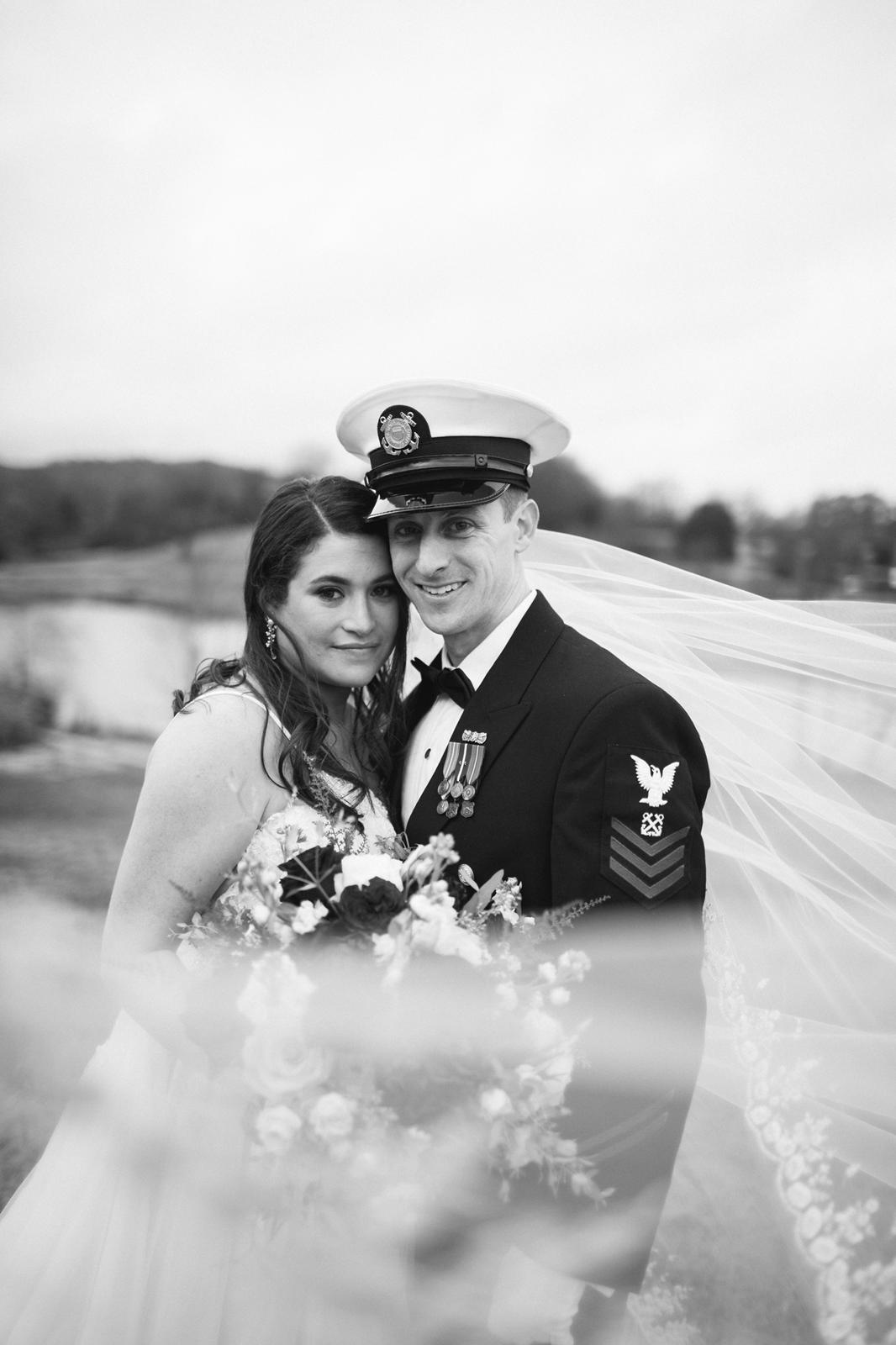 On November 23, 2019, Sarah Elizabeth Wolfson, a native of Scarsdale, married Joseph Daniel Butler III, originally of Elon, NC. The wedding took place in Nashville, where the couple make their home.

The officiant was Cantor Tamara Hope Wolfson, the bride's sister and maid of honor.

Sarah is a 2009 graduate of Scarsdale High School, as well as George Washington University and the University of Notre Dame School of Law. She serves as the human trafficking Assistant District Attorney in Nashville. Dan is a graduate of High Point University and has a masters in public administration from the University of South Carolina.

He is an AML Surveillance Analyst at UBS and is a Boatswain's Mate in the United States Coast Guard Reserve. They met while Sarah was in law school and Dan was on active Coast Guard duty posted nearby.
Will the College Admissions Scandal Affect Applicants this Year?
Details

Written by

Joanne Wallenstein

Hits: 3882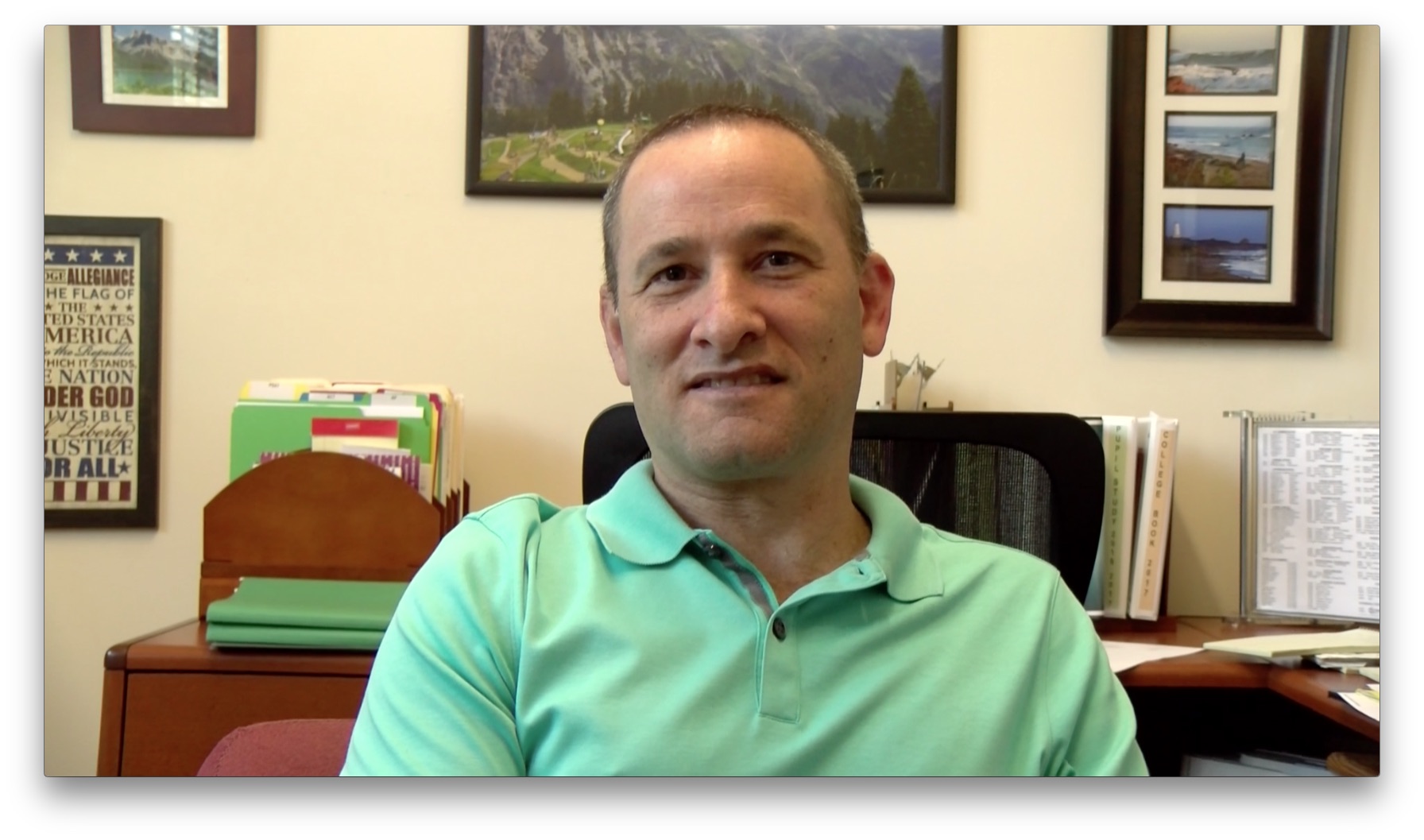 Oren Iosepovici, Director of Counseling at Scarsdale High School When news of the college admissions scandal broke last spring, with stories about cheating on college admissions tests, doctoring student's applications, paying bribes to college athletic coaches and six figure sums to a college advisor, it confirmed what parents in Scarsdale already knew: Admission to the most select schools is getting harder each year, and there seems to be no limit on what parents may do to ensure their child a place at an elite institution.
In fact, a few parents are actually serving jail time for bribery in their efforts to getting a spot for their child at their preferred university.
Six months later, Scarsdale students are now in the process of applying to college in the wake of the scandal. We wondered if the scandal would cause college admissions offices to make any changes to their processes or policies. Would they decrease the number of legacy admissions to avoid charges of favoritism or question the authenticity of the applications they receive? Would there be more scrutiny of athletic recruits?
We asked Oren Iosepovici, the Director of Counseling at Scarsdale High School for his views on how this scandal could affect the college application process this year and here is what he shared:
As Deans, we have always been committed to emphasizing "Counseling" in the college admissions process, and this is as important now as ever. Given the seemingly increasing complexity in applying to college (deadlines, scores, test optional, the list is endless), we certainly recognize how overwhelming this process can appear. At the same time, as counselors first and foremost, we continue to appreciate the opportunity for self-discovery and growth this process can present and hope that students and families see it as such.
Unfortunately, as we witnessed through national headlines last year, the myth that success can only be achieved through a prescribed list of schools caused some to make ethical, moral, and legal choices they wouldn't otherwise. We also understand there have been some questions posed regarding how colleges have responded in view of what occurred last year. These queries occasionally come up during individual conferences we've held with families, as well as those from outside sources such as yours.
Have you heard from any of the colleges that they have made changes to their admissions process in response to the scandal, and do you think that schools may decrease legacy admissions as a result?
It is important to note that the "College Admissions Scandal" did not involve any actual admissions officials, who are incredibly thoughtful about enrolling a class that will have a positive impact on their specific institution. Through individual conversations with colleagues on the admissions side, as well as interactions at local and national conferences, we have seen no evidence this practice will change. Their effort continues in admitting students in a manner reflective of their particular applicant pool, most important by evaluating their academic strengths and other factors (recommendations, essays, activities), but also a class that is geographically and socioeconomically diverse. Colleges and universities are also interested in having students on their campus that will contribute to the many clubs, organizations, and athletic teams that are an integral part of campus life. Ultimately, legacy applicants make up a relatively small percentage of an institution's applicant pool and student body.

Are you advising students to do anything differently this year than in prior years?
We do our best to provide realistic expectations to our families, while at the same time reinforce that college admissions is not about "getting into the best school", but rather "the right school for the individual student". I know that I speak for the entire department in saying that last year's events have had no impact in how we communicate with students and families regarding this overarching theme.
Do you think the events will discourage the use of private college advisors?
We recognize the immense importance families at Scarsdale place on the college process, and that some believe private college counselors will provide additional support to make it a successful one. While individual families are certainly entitled to make their own choices, we believe that our department's collective expertise and support is more than sufficient in providing relevant context and information to students and families as they explore post-secondary options. As with our colleagues at other high schools, the Deans at SHS benefit from having insight into unique and nuanced aspects of institutions others may not be privy to. I do believe that what we witnessed last year is a rare anomaly, and that the vast majority of professionals in our field, private or not, conduct their work in a professional manner. Regardless of the counsel, families should be comfortable knowing that the support they are receiving is based on the highest ethical standards. For example, The Deans at SHS follow guidelines established by the National Association of College Admissions Counselors (NACAC).
Ultimately, we view the high school experience as a journey rather than a means to an end. We aim to support students through the complexities of their teenage years, and hope they see us as central in that role. At the same time, we take tremendous pride in the programs and structures that we have in supporting students through all aspects of the college process.
How can students substantiate that the information and words on their applications are authentically their own?
In effect, a college application tells a story about the specific student. Each part of the story is generally supported by evidence exemplified elsewhere in the application. Last year's events notwithstanding, it is fairly easy for high school and college admissions counselors to recognize when a student is authentic in their application, and when they are not. On the high school side, we generally work with our students for three or four years and have become familiar with their personal strengths and interests. The application that is read by college admissions officials includes evidence (transcript, testing, essays, letters of recommendation, etc...) that would make an inauthentic piece irrelevant. As always, we will continue to stress the importance of being self-reflective and authentic in the application, recognizing the process is not about any one specific institution, but rather finding a number of schools that would provide for a good fit.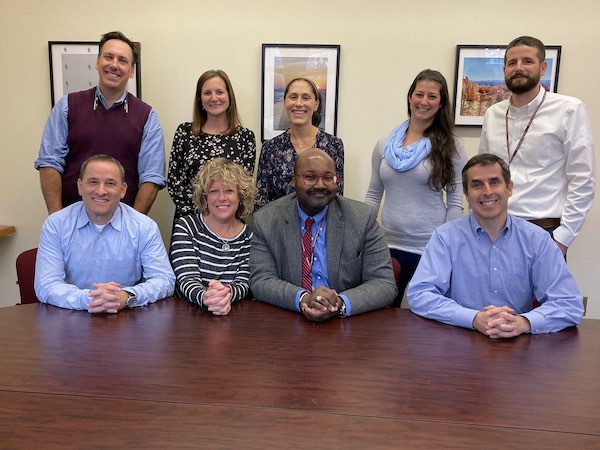 The Scarsdale High School Counseling Department
Hannah Fastov and Jonathan Trock Married at Tribeca Rooftop
Details

Written by

Joanne Wallenstein

Hits: 4022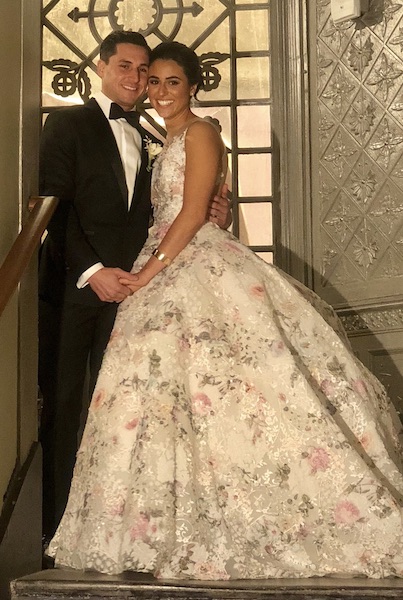 SHS grads Hannah Fastov and Jonathan Trock were married at the Tribeca Rooftop on November 16, 2019. The two have known each other for years as they met in Scarsdale Middle School. Despite paving their own paths and discovering their passions throughout college, the couple never lost sight of each other after their Scarsdale High School graduation in 2008.
Hannah is now the CEO of her own handbag company, Go Dash Dot. Jon is working in the real estate industry as a real estate advisor at Ackman-Ziff. The couple lives on the Upper East Side of Manhattan. They celebrated their wedding with family and friends, including a huge Scarsdale contingent who cheered them on. The Fastov and Trock families are looking forward to an exciting future together.
Do you have a wedding or birth announcement to share? Please send your news and a photo to scarsdalecomments@gmail.com.
Experts Provide Vital Information to Parents About Vaping
Details

Written by

Wendy MacMillan

Hits: 1692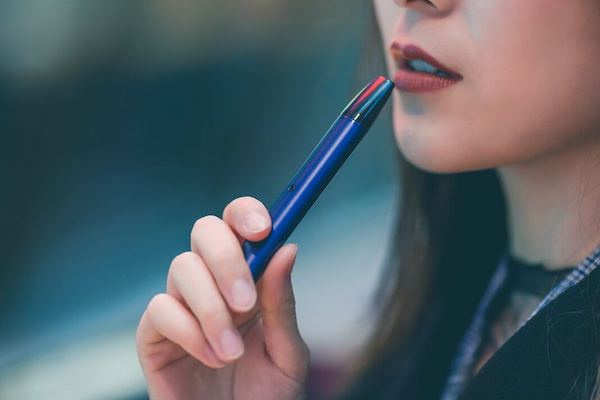 Information about vaping related illnesses and vaping related deaths has been all over the news in recent months. Much of this information is scary and sometimes overwhelming to try to decipher. As parents we are often left wondering what we can do to help our children make the right choices in the face of such information.
Fortunately, on Tuesday November 12 the Scarsdale PTC, SHS PTA and SMS PTA presented an informative program titled Teen Vaping: Perceptions, Realities and Prevention aimed at informing and empowering parents in Scarsdale. The program headliners included two experts; Dr. Richard Stumacher Chief of Pulmonary and Critical Care Division at Northern Westchester Hospital and Dr. Paul Donahue, a clinical psychologist and director of Child Development Associates in Scarsdale. The presentations by these two doctors were followed by a moderated Q and A session with a panel which included representatives from SHS, Assistant Principal Chris Griffin, from SMS health teacher Michelle Gould, and SFCS counselor and board member of the Drug and Alcohol Task Force, Emily Vallario.
Dr. Stumacher began with a presentation focused on the basic facts of vaping in addition to how vaping nicotine can affect our bodies. Below are some of the facts highlighted by Dr. Stumacher:
-An electronic cigarette (e-cigarette/Juul) is a device that heats a nicotine solution to create an aerosol for inhalation. Unlike a cigarette that uses combustion to burn the tobacco and turn it into smoke, e-cigarettes heat up liquid/wax/leaf and turn it into vapor.

-Misinformation helped make vaping mainstream and as popular as it is today. A British study was published stating that e-cigarettes are around 95% safer than smoked tobacco and they can help smokers quit. While e-cigarettes may be "safer" than traditional cigarettes, Dr. Stumacher argues that "safe" is a relative word and that e-cigs can still be harmful. And while e-cigarettes can help some people who are already addicted, to quit smoking, "among youth- who use e-cigarettes at higher rates than adults do- there is evidence that e-cigarettes increase the risk of transitioning to smoking conventional cigarettes."

-The long-term effects of vaping are not yet clear.

-While e-cigarettes may contain fewer numbers and lower levels of toxic substances than traditional cigarettes, there are 42 chemicals identified in electronic cigarettes including Formaldehyde, Lead, and Phenol.

-The flavorants in e-cigs such as Diacetyl are deemed "Safe for Food Consumption" but do we know if they are safe for inhaling into our lungs?
-E-cigarettes also contain nicotine. Juul products contain double the amount of nicotine than other e-cigarettes. Juul is getting kids addicted so they will have life-long consumers of their products.
-Nicotine is highly addictive, even more addictive than heroin or cocaine. 80% of young people who try 2 cigarettes or more go on to battle a life-time addiction.

-Nicotine is so addictive because it reaches the brain in only a few seconds and starts a series of reactions that cause the release of dopamine. Dopamine is a chemical in the brain that gives the feeling of calm and pleasure. If you haven't smoked for a while your dopamine levels start to lessen and can cause you to start to feel agitated and grumpy, which in turn causes your brain to crave more dopamine.

-Nicotine has adverse effects on a developing brain. Nicotine can disrupt the growth of brain circuits that control attention, learning, and susceptibility to addiction. Nicotine use while the brain is developing can also lead to an increased risk of psychiatric disorders, cognitive impairment and attention deficit.
-Youth vaping has soared over the last two years. Nearly 1 in 3 12th graders reported using an e-cigarette.

-Research is linking vaping related illnesses to one bad batch involving THC, but there are still too many unknowns. Dr. Stumacher recommends to stop vaping THC immediately.

- Dr. Stumacher just treated his 10th patient with a vaping related illness at his small Northern Westchester Hospital on Mt. Kisco. Patients ages ranged from 16-28. This is happening in our area.

-As of November 5, 2019, there have been 39 vaping related deaths in 24 states and the District of Columbia. Among the 1,378 patients being treated for vaping related illness, 70% are male.
During the next segment of the program we heard from Dr. Paul Donahue who focused on the reasons teens might be attracted to vaping and what parents can do to prevent teens from vaping. In his lecture, Dr, Donahue explained that there are three main reasons teens find vaping appealing; to fit in socially, relieve stress, and for the thrill of keeping secrets/risk taking.
Socially kids want to fit in and are anxious to belong to a group. If seen as "cool" vaping can seem like an easy way to feel included.
With the chemical release of dopamine, vaping provides a momentary relief from stress, a momentary escape.
As Dr. Donahue explains, the teenage brain is built to be impulsive and to take risks and since there is a perception that vaping is less damaging than traditional smoking, it can seem like a safer risk to take.
There is also a thrill in using vaping products right under the noses of parents and adults. Since there is little odor or other overt signs, teens can vape in their rooms, in the basement, and in the bathrooms at school. They can hide their small vaping devices in their socks, in their pockets, in shirt sleeves and more.
Dr. Donahue then went on to describe several ways in which parents can talk to their kids about vaping.
-Dr. Donahue suggests having open discussions and communication about vaping and how dangerous it can be. No age is too young to talk about making healthy choices and to admonish vaping as unhealthy, but discussions should be tailored to your child's age and readiness to learn about the subject. Older kids should learn about all the harmful chemicals in e-cigarettes and how nicotine affects your brain and body. Try to avoid lecturing and instead keep the discussion short and sweet, maybe only a couple of minutes long.
-Respect your children and listen to them. Hear what questions they might have and what they might say about vaping without judgement.
-Set and communicate clear limits and expectations about vaping. Especially with young teens it is important to communicate that vaping is not safe and will not be tolerated. Let them know that you will be making "checks." With older teens, try not to double down on them but rather trust that they will make good choices. If you find your child is vaping, try to approach them with empathy and compassion. Support your child as a family and seek counseling/treatment as a family.
-Find other ways to socialize. Joining team sports or clubs such as drama or debate helps kids socialize in healthy ways and keeps them active and busy.
-Help kids manage stress. Let kids play and have fun. Laugh together as a family and find ways to spend quality time together.
-Isolation is a strong cause of depression which can lead to vaping. Ask kids to spend less time in their rooms and more time in shared spaces. Take an interest in what they are interested in (even if you find it uninteresting!). Ask them about their interests over meals together.
The informative evening was concluded with a Q and A. A few of the questions really stood out:
First, one parent asked, "What are our schools doing about vaping?"
SHS Assistant Principal Chris Griffen responded first and went on to explain that they take a multi-pronged approach including punitive actions for violating the school's code of conduct. However these actions are usually limited, after negotiations with parents, to one day of suspension and counseling with one of the counselors at school. Mr. Griffen stressed that the objective is to help the student quit vaping and to support them through that process. In conjunction with the idea of supporting the student, Mr. Griffen described a vaping cessation program that is being piloted at the highschool. Mr. Griffen also espoused the preventative actions they take at the high school including educational programming delivered in health classes and in gym.
Ms. Gould a health teacher at SMS also stressed the preventative measures taken at the middle school which include a series of speakers (including Dr. Stumacher), education in health classes, and work on and role playing with "refusal skills".
Another asked, "What behavioral signals can parents and educators look for?"
Emily Vallario, counselor at SFCS encouraged parents to trust your gut, if you think something is wrong it is likely that it is. She also encourages parents to watch for changes in behavior, noticing if your kids become more secretive or more concerned with discovery. Furthermore, parents should take heed of their kids excusing themselves to go to the bathroom or private spaces more often. Lastly, Ms. Vallario explained that teens get crafty with how they purchase vaping products and will often use gift cards to buy items online and have them delivered directly to the house. Ms. Vallario recommends that parents check any packages addressed to your children and to not be afraid of unexpectedly "checking in on your child" when they are in their rooms.
For more information from Scarsdale Edgemont Family Counseling Services and The Drug and Alcohol Task Force (DATF) please click here.
The vaping infographic below was supplied by White Plains Hospital: