SMS PTA Announces Informative Programming for Parents
Details

Written by

Joanne Wallenstein

Hits: 1264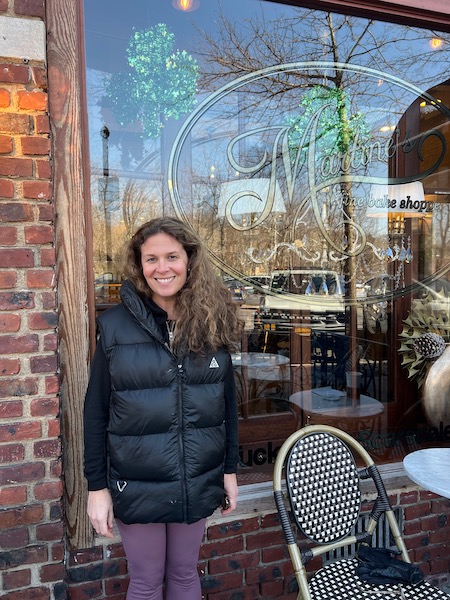 We had a chance to catch up with Leah Dembitzer, President of the Scarsdale Middle School PTA last week. She was happy to report that the PTA has plans for in person programming for parents, as they are finally welcome back to the schools.
Mark your calendar for these upcoming events:
(From Leah)
Spring has sprung and Scarsdale Middle School PTA is moving forward with momentum this season with several interesting programs for our parent community.
Digital Citizenship
On Wednesday, March 23, we have Jennifer Cronk, SMS Computer Technology teacher, joining us to present on Digital Parenting, which is related to the Digital Citizenship work she does with students earlier in the year. In the Digital Parenting presentation, Ms. Cronk will highlight some of the most common social media platforms that our middle schoolers might be using, including TikTok and SnapChat and she will also address issues of digital parenting awareness related to these platforms.
Financial Literacy
Our upcoming Wellness Coffee on April 6 features FACS (Food and Consumer Sciences) Teacher, Elyse Tenzer, who will present on Financial Literacy to our parent community. Previous PTA Wellness Coffees this year have focused on Adolescent Nutrition, Covid-19 Vaccine Questions and Executive Function Skills for Students.
Study Skills
On April 19, the SMS PTA DEI Committee and CHILD Chairs have invited Michael Hirsh, SMS Special Education Department Chair and his team to present on Middle School Study Skills. This event will focus primarily on strategies for improving student outcome and achievement at the Middle School. This event is open to all SMS parents as well as our incoming 6th grade parents!
Gender Spectrum
On May 18, the SMS PTA welcomes Scarsdale parent, Susannah Perlyn, to present in-person at SMS. Ms. Perlyn will speak about the challenging but amazing experience of raising a child moving on the gender spectrum. Susannah speaks candidly about this parenting journey and shares photographs and personal stories. Liz Verrastro, from Center Lane LGBTQ+ Youth Education Center, will also be there to share helpful information and to address how we can talk to our kids about gender differences.
SMS PTA is also engaging in community service this spring with two Saturdays planned at Mott Haven Fridge to sort fresh produce and deliver food to local communities in need.
Another PTA program from earlier this year included a special parent workshop during which parents enjoyed an art historical presentation on diverse artist self portraits and then painted their own self-portraits.
SMS PTA is fortunate to have many thoughtful and engaged parent volunteers and faculty partners and we are excited to have presented such a diverse array of parent programs this year.
In addition to our spring PTA programming, SMS PTA would like to highlight the talented student cast and crew of Aladdin Jr., which is being performed this weekend to a sold-out audience as well as all of the students participating in the Speech Contest next week. Thank you to Chorus Teacher, Dan Boniello, for his work on the play and to 8th Grade Social Studies Teachers, Will Maldarelli and Steven Scharf, for organizing and leading the Speech Contest.
Little League Proposes to Light Baseball Field at Crossway
Details

Written by

Joanne Wallenstein

Hits: 1288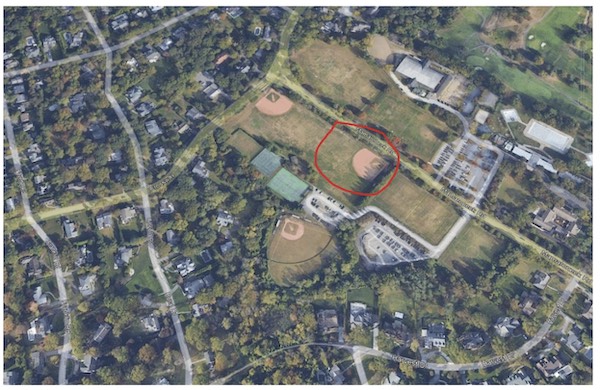 Scarsdale could soon have more lit fields if a proposal from the Scarsdale Little League (SLL) to illuminate a baseball field at Crossway is approved by the Scarsdale Planning Board at their March 23, 2022 meeting.
SLL is proposing to underwrite the cost to light both Crossway 1 and the parking lot at an estimated cost of $455,000. Half of the funds would come from the organization's existing account and the balance would be the goal of a fundraising campaign.
What of the utility and maintenance costs for the lights? SLL is also pledging to cover those costs as well. They estimate that the lights would cost $200 per night and organizers assume they will be used in the fall and spring. SLL would assume the cost of the maintenance of the lights for 25 years along with underwriting the electric bill.
Their calculations assume a total use of 88 days for five out of seven days per week during the fall and the spring. Half would be for games for younger children, with a planned shut off time of 9:00 pm, and the other half for older children with a planned shut off time of 9:30 pm.
SLL selected Crossway 1 which runs along Mamaroneck Road and is the furthest from area homes, and the least likely to disrupt the neighboring community. The large dimensions of Crossway 1 allow for the widest range of play across various age groups, ranging from 60-foot base paths for younger players up to 90-foot base paths for the oldest. All six light poles would be around the perimeter of the field, so other sports that use this facility would not be impacted.
SLL informed the three neighborhood associations in the immediate vicinity of Crossway: West Quaker Ridge, East Heathcote, and Secor Farms. The presidents of these associations contacted their membership with details about the proposal and held an open Zoom forum for residents to ask SLL questions.
The proposal has the endorsement of the Scarsdale Advisory Council on Parks and Recreation who noted the competition for fields and the need for additional lit fields. They said, "New availabilities would open up for scheduling or re-scheduling games or practices lost due to weather conditions due to the availability of the lights. Finally, by providing occasional practices for the ISOs at Crossway Field1, there would be less competition for fields generally, and therefore there would be less stress placed on the Village fields. We would also point out that the usage plan's schedule for evening games would present wonderful opportunities for the community to come together and support our student-athletes.
See their proposal here and find out more at the Planning Board meeting on March 23, 2022 at 7 pm.
Squash Team Headed to Championships in Philadelphia
Details

Written by

Joanne Wallenstein

Hits: 1075
The Scarsdale Squash Team had their first win of the season on Sunday January 9th against Street Squash, a NYC-based team. The new Scarsdale Squash Team began competing this winter in the FairWest Public School Squash League. They play against many local schools including Rye, Bronxville, and Greenwich. They will compete in the upcoming National Interscholastic Championship, Jan 28-30, at the renowned Arlen Specter Squash Center in Philadelphia. The group of players are trying to become an official Varsity SHS team, under the SHS Athletic Department.
The team was launched by Scarsdale parent Sasha Dichter, whose daughter Zoe Dichter, a freshman at Scarsdale High School, plays squash. Dichter recuited interested parents on Facebook and then held a ZOOM to discuss with those who responded.
Most of the students on the team already played squash at the Westchester Squash Academy (WSA) in Mamaroneck, so naturally they chose to practice there every weekend. Will Pantel, their coach from WSA agreed to coach the team and attends all their matches and will accompany the team to the National Interscholastic Team Squash Championships in Philadelphia.
Pictured above after their win with StreetSquash. Zane Kohn, Daniel Hochberg, Richard Fawcett (EHS), Emma Lee (not pictured), Zoe Dichter, Ephram Cukier, Ali El Moselhy, Daniyal Naeem, Arav Dundon, Erik Ahdritz and Rehma Qadir and Leo Fried.
Summer Dreaming: Camp and Activities Guide for the Summer of '22
Details

Written by

Joanne Wallenstein

Hits: 1705
Masks, restrictions and frigid temperatures have made it a hard time to be a kid. But the experts tell us that this will all be behind us soon and Scarsdale kids and parents can look forward to birthday parties, outdoor sports and camp!
Now's the time to start planning for the summer of 2022. Below please find information about some excellent programs for Scarsdale tots, kids and teens. Take a look – and to add your program to the list, contact us at scarsdalecomments@gmail.com.
Day Camps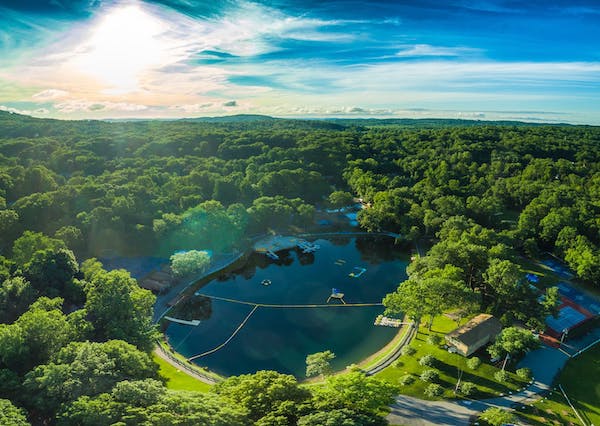 Camp Ramaquois is not like every other camp. Our day camp for boys and girls ages 3 to 15 in Pomona, NY (only 30 minutes from the George Washington Bridge and 15 minutes from the Mario Cuomo Bridge) provides a truly authentic camp experience. Our magnificent 44 acres, 5-acre lake, 9 heated swimming pools, and exceptional facilities and programs allow us to provide children with a dynamic and memorable summer filled with love, warmth, and being part of a special community. Our campers are encouraged to take healthy risks, learn new skills, develop relationships with their peers and counselors, develop independence and assume responsibility.
Camp Ramaquois
30 Mountain Road
Pomona, NY 10970
845-354-1600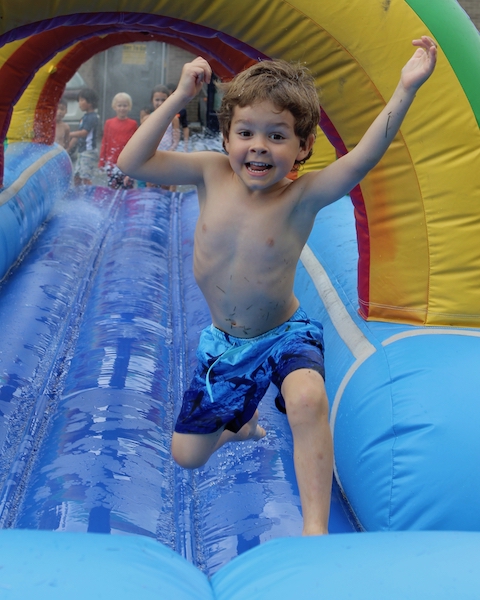 Squire Advantage and Squire Sports Camps at Maria Regina High School in Hartsdale is celebrating its 49th year and is the proud recipient of the first ever Westchester Country Inspector Choice Award! Courses are taught by certified teachers and hot lunch is included. Squire Advantage Primary (grades K-3) and Advantage Choice (grades 4-9) is created for campers who wish to custom design their own schedule by choosing tracks that offer swimming, sports, fine arts, science, cooking, music, archery and more. There are more than 50 different activities to choose from! Squire Camps programs run from June 27th until August 12th, 2022.
Squire Camps
Maria Regina High School
Hartsdale, NY
(914) 328-3798
Matt Davanzo – Director
Pre-College Program
Summer Discovery has more than 55 years in the summer experience industry and has provided superior pre-college programs for 40+ years. Today, we're the leading pre-college experience provider for middle and high school students. In partnership with prestigious universities across the US and UK, we deliver transformative on-campus experiences and online learning opportunities. In addition, Summer Discovery offers gifted academic summer programs through Summer Institute for the Gifted (SIG). As a leader in gifted education since 1984, SIG provides residential, day, and online innovative academic summer programs for gifted, academically talented, and creative students ages 5-17. Please review our websites at www.summerdiscovery.com and www.giftedstudy.org.
Art, Music, Dance and Theater
Hoff-Barthelson Music School is the ideal setting for a stimulating, challenging, and fun-filled Summer Arts Program. The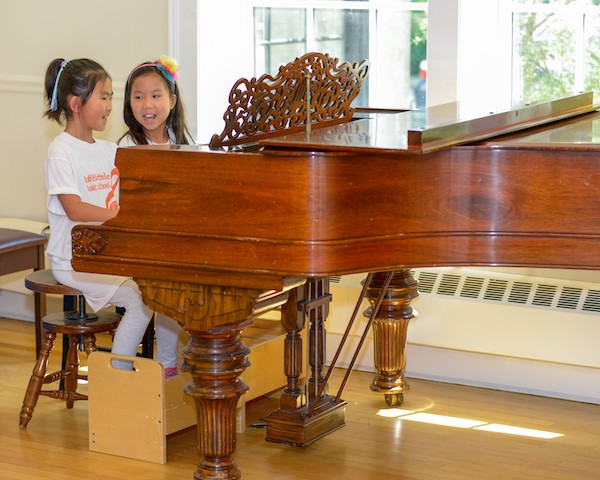 School's customizable five-week program for students entering grades 1-10 runs from June 27 through July 29 and offers Morning Only, Extended Day and Afternoon Only options.
Students at all levels try new instruments, gain proficiency on instruments they already play, experiment musically, take daily group lessons, and perform each week. For young children, the Summer Arts Program is a superb way to try out instrumental and vocal music-making—possibly for the first time—and discover their particular passions. Older students get a jump start on the school year as they gain confidence playing band or orchestral instruments. All students benefit from opportunities to play together in large and small ensembles, explore new instruments, and discover new musical styles while forming lasting friendships.
After registering, students and families meet with Summer Arts Program Director Joseph Piscitelli to create a daily schedule tailored to their individual needs and interests. Classes, workshops, and performance opportunities include singing, eurhythmics (learning music through movement), instrumental classes, chamber music, chorus, large ensembles, musicianship classes, visual arts, drama workshops, jazz, and popular music. An exciting Music Technology Workshop class for grades 4–10 gives students a chance to try their hands at using state-of-the-art software and hardware technology in support of their own creative projects.
Our exceptional faculty—made up of top performers and music educators—provide personalized attention to each student every day.
Space is limited; enrollment is on a first come, first served basis. Early-bird registration discounts available through March 31. Partial need-based financial aid available. New Student Referral Reward Program.
Hoff-Barthelson Music School
25 School Lane
Scarsdale NY 10583
914-723-1169
Register here: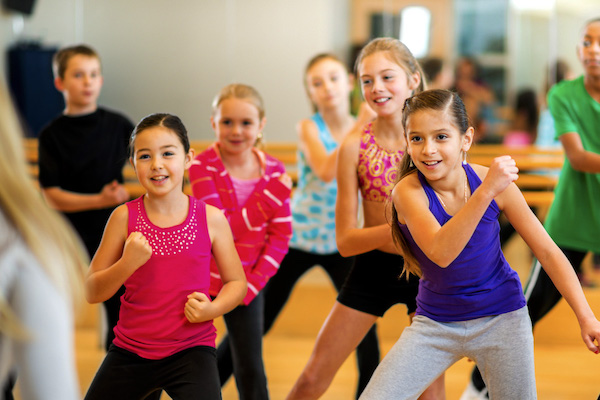 Beth El Arts and Theater Program in New Rochelle offers a unique arts and theater program for 4 or 8 weeks to kids ages 9-12. With extensive programming in visual arts, fine arts, theater, dance, magic, photography, and much more. Each day ends with a free swim. Your child will be part of a welcoming camp community, where they can express themselves creatively and meet like-minded friends. Scrumptious daily lunch and towel service are included.
Beth El Day Camp
1324 North Avenue
New Rochelle, NY 10804
(914) 235-2700 ext. 256
JRockowitz@bethelnr.org
914-723-3001
Steffi Nossen School of Dance: This summer explore dance in one and two week camps: from Story Book Dance for the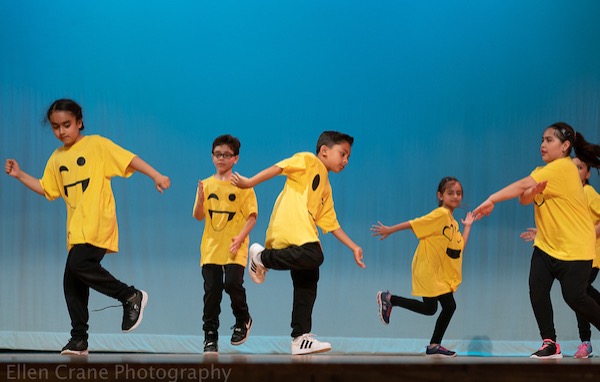 tiniest dancers to a Dance Intensive for pre-professional teens. Explore the performing arts in a safe, nurturing and artistically challenging environment. The summer begins with three Weekly Story Book Camp: a morning of movement, music, and art for preschoolers with a new story each week (June27 – July 1, July 25 – 29 and August 15 – 19. In Dance Camp July 11 – 22 (grades 1-5) and Dance Intensive (grade 6 and up) dancers explore classes in Modern, Ballet, Jazz, Hip-Hop, Musical Theater and body conditioning, learn dance history and composition, and choreograph their own dances. Musical Theater Kids (Grades 2-4) and Musical Theater Intensive (Grades 5 and Up) August 5 – 12 are for actor/singers needing more intensive dance training and dancers who want to explore acting and singing; participants train with some of the best professional teachers in the field in daily acting, voice, and dance classes, enhance vocal and acting skills while honing dance technique. Beginner – advanced performers learn music and choreography from a different Broadway musical to perform at week's end.
Steffi Nossen School of Dance
216 Central Ave
White Plains, NY 10606
www.steffinossen.org
914-328-1900
For the Younger Set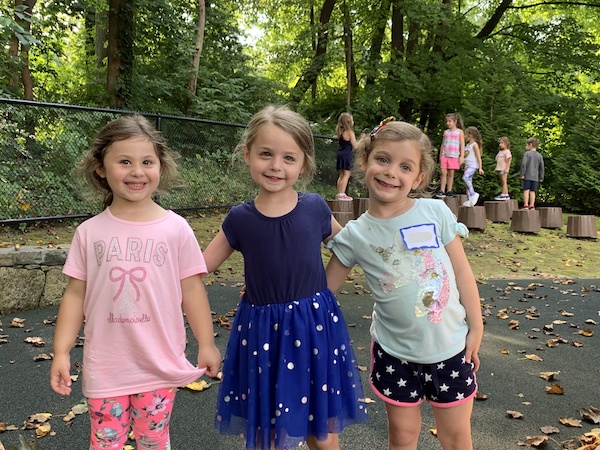 Summer Stars at Scarsdale Synagogue is the perfect summer experience for young children. This warm and nurturing seven-week summer program is for children 18 months to 5 years old. The children are engaged in activities such as sports, music, art, story time, daily water play and much, much more. There are special theme days each week such as Circus Day, Hawaiian Day or Carnival Day. At Summer Stars, friendships are formed and children grow socially, emotionally and intellectually as they engage in fun, stimulating summer activities. There is a three-day option for toddlers ages 18 to 30 months. Two year-olds may choose a three-day option or attend five mornings a week. Three to 5 year-olds may choose a half-day, 9am -12 noon option or a full day option from 9am - 2pm. Your child will sparkle and shine at Summer Stars! In an effort to keep our students and staff healthy during the Covid-19 Pandemic we are taking all necessary health and safety precautions according to NYS Department of Health, NYSOCFS and CDC Guidelines. Contact Jody Glassman, Early Childhood Director, at mazeltots@sstte.org or call 914-723-3001. Scarsdale Synagogue Temples Tremont and Emanu-El is a reform Jewish congregation located at 2 Ogden Road, Scarsdale.
Summer Stars at Scarsdale Synagogue
2 Ogden Road
Scarsdale, NY
www.sstte.org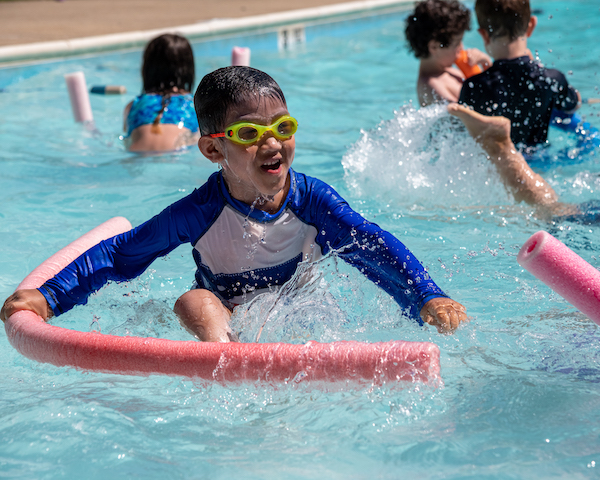 Beth El Day Camp in New Rochelle is the place to be for children ages 2-8! Our dynamic program is widely recognized as the best-in-class day camp in Westchester, Beth El continues to be the most fun, most trusted choice for young campers and their parents, year after year. The magic happens from Monday, June 27 - Friday, August 19, 2022. We offer before and after camp care 7am-7pm. Campers love our innovative and age-appropriate activities: the sports, especially tennis, swimming twice a day in the pool, towel service, music, art, nature, STEM, yoga, karate, our delicious lunches, and much more! We are also known for our nurturing environment and commitment to safety. We have the best-trained professional staff and a very favorable child to staff ratio. Whether this is your child's first camp experience or not, at Beth El everything begins with love and ends in fun.
Beth El Day Camp
1324 North Avenue
New Rochelle, NY 10804
(914) 235-2700 ext. 256
JRockowitz@bethelnr.org
Westchester Reform Temple's Summer Play Place Camp offers young children (starting at 15 months through 3 years) a unique 7-week summer experience. Our professional, certified staff of teachers provide arts and crafts, water-play, stories, games, sports, lots of outdoor activities, theme days and snack within a nurturing and loving environment. Our three-year-old campers stay for lunch. Join us at the Summer Play Place Camp. Your children will learn, laugh and flourish. For more information contact Ellen.rosenberg@wrtemple.org or Sue.tolchin@wrtemple.org
Summer Play Place Camp
255 Mamaroneck Road
Scarsdale, NY 10583
914-723-5493
Email: sue.tolchin@wrtemple.org
The Scarsdale Department of Parks, Recreation and Conservation will be offering our traditional camp this summer. At the time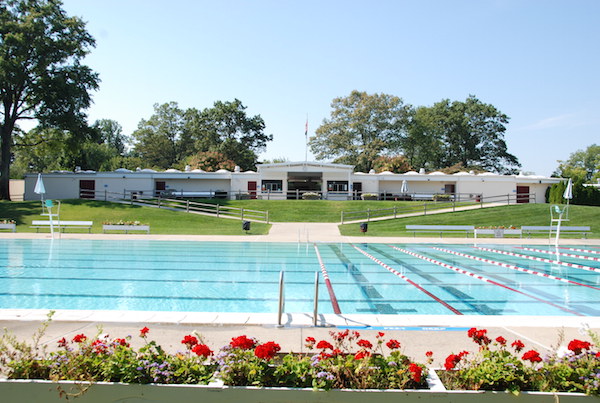 of this publication, the Department is working with the Scarsdale School District regarding facilities and specific locations will be advertised once finalized. Also, please note that our camps will be operating out of an abundance of caution pertaining to COVID and will following all guidance and regulations put forth by the CDC, NYS and Westchester County Department of Health to ensure all campers and staff are safe during these uncertain times. We will be offering our traditional four camps including recreational and educational programs with daily swimming at the Scarsdale Pool. The four camps accommodate approximately 900 children from Kindergarten to Grade 8. Camp Sagamore is for children entering Kindergarten, Camp Lenape for First Graders, Camp Wapetuck for Second Graders and Camp Patthunke is for kids in Third through Eighth grades. The season runs from Monday, July 6 to Friday, August 7, from 9am - 3:30pm. There are also combination camps for third-eighth graders who can choose soccer or sports camp in the morning and regular day camp in the afternoon.
At this time, the Scarsdale Department of Parks, Recreation and Conservation is waiting for further guidance from the Westchester County Department of Health for regulations regarding travel camps so no decision has been made as of this publication. Additional information will be posted on our Village of Scarsdale website at a later date.
Scarsdale Recreation Camp
Phone: (914) 722-1160
Email: recreation@scarsdale.com
To add your summer program to our guide email us at scarsdalecomments@gmail.com.
Students Inside Albany Conference
Details

Written by

Joanne Wallenstein

Hits: 950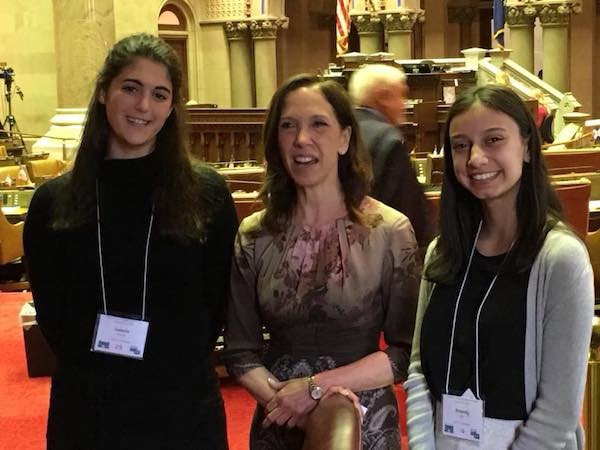 For the 11th consecutive year, the League of Women Voters of Scarsdale will select two high school students to attend the annual Students Inside Albany Conference to take place from May 22nd to May 25th, 2022. Any Sophomore, Junior or Senior student who attends Scarsdale High School or who resides in the school district is eligible to apply.
This year, Students Inside Albany will be an in-person event designed to immerse students in the process by which public policy is proposed, revised and enacted in New York State. Similar to past years, the agenda will be packed with tools to instruct students on how to influence public policy decision-making at the state level. Similarly, the highlight of the in-person program of meeting with legislators will continue to allow discussions with state legislators on issues and advocacy.
Scarsdale students who attended this program in the past were unanimous in their enthusiasm about the program.
The cost of the conference, including hotel and meals, will be co-sponsored by the League of Women Voters New York State Education Foundation, Inc. and the Scarsdale League.
Applications and more information are available on the LWVS's website under the Youth Programs tab and are due by February 4, 2022.
Please contact LWVSyouthprograms@gmail.com for more information.