Back to School 2021: Local Programming for Kids and Adults Too
Details

Written by

Joanne Wallenstein

Hits: 1859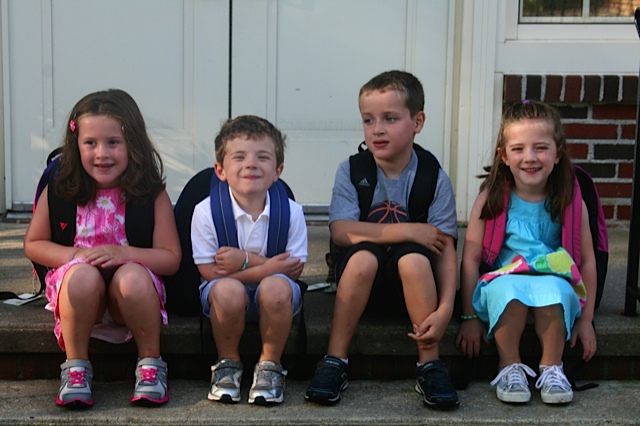 Life marches on! September is around the corner and though we're not completely back to normal, we're going back to school nonetheless. With and without masks, kids will be in school, doing athletics, playing instruments, dancing and learning. Everyone is adapting to the new rules and moving forward.
If you're considering fall plans for your toddler, elementary school, middle school and high school students, see below for ideas. Find preschools, sports programs, religious schools and music and dance for everyone in the family. And don't forget to enrich yourself with excellent offerings for grown-ups from the Scarsdale Adult School.
To add your program to the list below, email us at scarsdalecomments@gmail.com.
Sports
Scarsdale Youth Hockey Association
Play Scarsdale Raiders Hockey! Scarsdale Youth Hockey (SYHA) registration for the 2021-22 season is now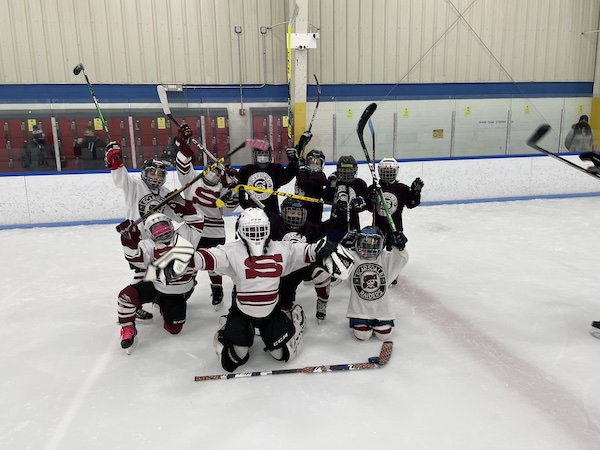 OPEN! Season runs September to March out of Westchester Skating Academy. Open to kids born between 2016-2006. 8U includes both travel programs and a learn-to-play program. Learn to play is broken up into three, eight-week sessions. 8U ice times are generally Thursday evenings and Sunday afternoons. USA Hockey certified coaches. Full equipment required (loaner equipment available).
Please visit their website for more information and to REGISTER. Questions can be emailed to: (8U) Raiders8UHockey@gmail.com, (10U-18U) president@scarsdalehockey.com
Scarsdale Youth Lacrosse Association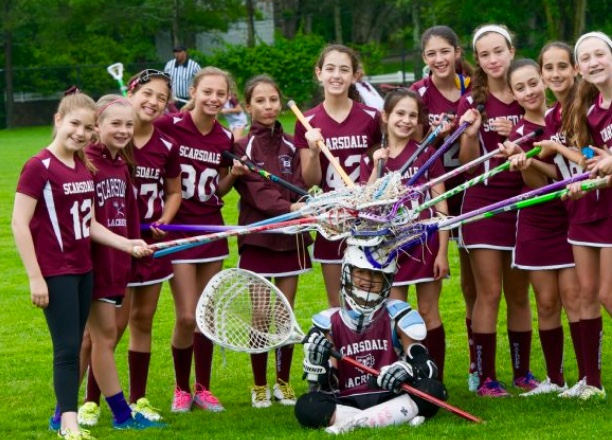 Fall lacrosse registration is now open. Scarsdale Youth Lacrosse (SYLA) is offering Fall Lacrosse Programs in 2021 focused on improving skills, game IQ development, playing games against other town teams, possible tournaments, and having fun playing lax in the beautiful fall season. These programs are offered for Boys and Girls K-8, all levels of players from beginner to advanced.
SYLA is dedicated to promoting lacrosse at the youth level for families residing in the Village of Scarsdale, NY. We strive to develop strong fundamental skills and teamwork while adhering to the standards of sportsmanship, respect for all participants and a sense of fair play. Visit their website for more information and registration.
Scarsdale Youth Soccer Club
Scarsdale parents. SYSC in conjunction with our professional coaching partner, Stay-in-Town Soccer, organizes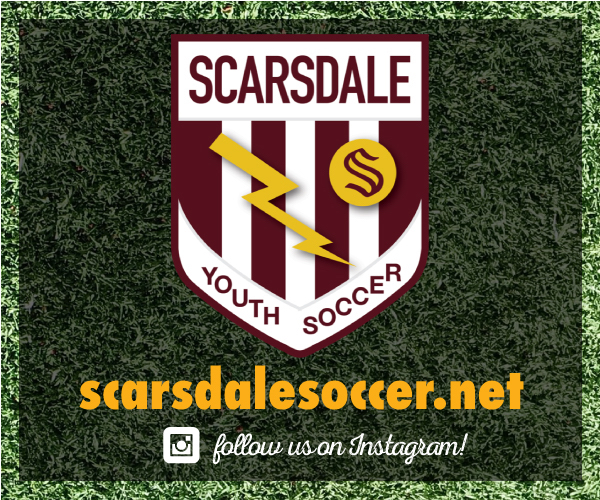 and coaches boys' and girls' soccer teams to play in travel soccer leagues and tournaments in the Westchester and NYC area. SYSC fields travel soccer teams from U8 - U14. In general, the club fields around 40 teams each year between girls' and boys' teams. These teams are registered in the Westchester Youth Soccer League ("WYSL"). The WYSL is a league that is part of both the US Club Soccer and the United States Youth Soccer Association ("USYSA"). More information about SYSC can be found at www.scarsdalesoccer.net. Special accommodations are being made for COVID-19, aligned with state mandates and to keep our kids safe while playing soccer! Please contact us at help@scarsdalesoccer.net
to find out more.
House of Sports
House of Sports is the region's largest indoor sports facility located in Ardsley, NY. Our 120,000 square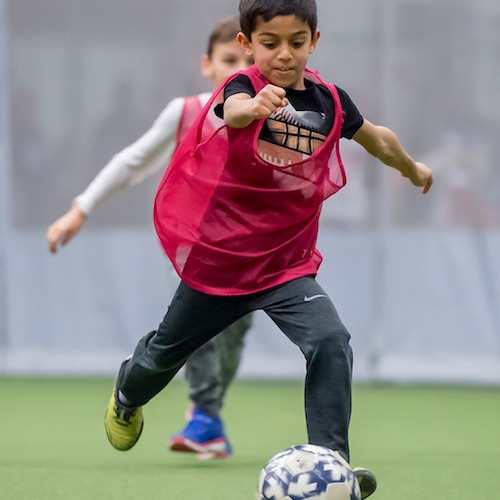 foot complex focused on Learn to Play for athletes 2 to 8 years old and older players for Lacrosse, Basketball, Soccer, Baseball, Volleyball and Softball training. With our combination of state-of-the-art facilities and world-class coaching, House of Sports has something to offer for everyone.

In addition to our club team opportunities and Holiday Camps offered throughout the year, our Learn to Play program is a safe, fun environment where two-to-eight-year-olds learn specific sports skills. The next semester of classes start in early September and run through the end of October. Classes include Multi-Sport, Soccer, Baseball, Basketball, and Lacrosse. We also offer customizable classes.

Our Holiday Camps run when school is out and our geared towards children of all ages and abilities. Our camps are led by our great coaching staff and are designed to have your child improve their on-court/on-field skills while having a positive, fun experience.

To register or learn more about our fall offerings—including Learn to Play, Holiday Camps, and Club team opportunities—please visit houseofsportsny.com or give us a call at 914-479-5419. House of Sports: 1 Elm Street, Ardsley
Westchester Skating Academy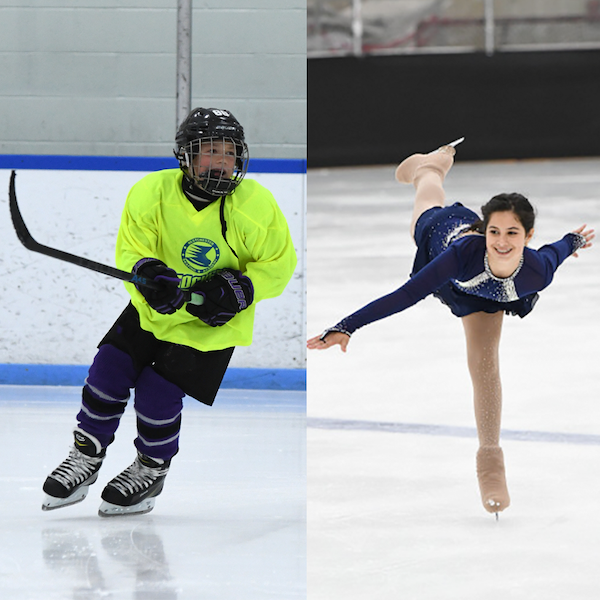 Westchester Skating Academy is the regions premiere skating facility located in Elmsford, NY. At WSA, your child can learn to skate, sharpen their hockey skills, or spin their way to a new figure skating move.

Our Metro Hockey League is a competitive, fun youth hockey program that includes clinics, games, practices, a team jersey, and more. League divisions include Mites (2013-15), Squirt (2011-12), Peewee (2009-10), and Bantam/JV (2005-08). Evaluations being September 9th.

WSA also offers Learn to Skate and Learn to Play Hockey classes throughout the entire year. We follow the Learn to Skate USA program created by U.S. Figure Skating. All levels are welcome, from the first steps on the ice to mastering advanced techniques. The next session of Learn to Skate and Learn to Play Hockey classes begin September 8th.

WSA also offers holiday camps throughout the year with the first offerings kicking off September 7th, 8th, and 16th. Our figure skating and hockey camps are fully supervised and offers both on and off ice training to develop skaters individual skills. Both full day and half day camps are available.

To register or learn more about our fall offerings, please visit skatewsa.com or call 914-347-8232. Westchester Skating Academy: 91 Fairview Park Drive, Elmsford
Maroon and White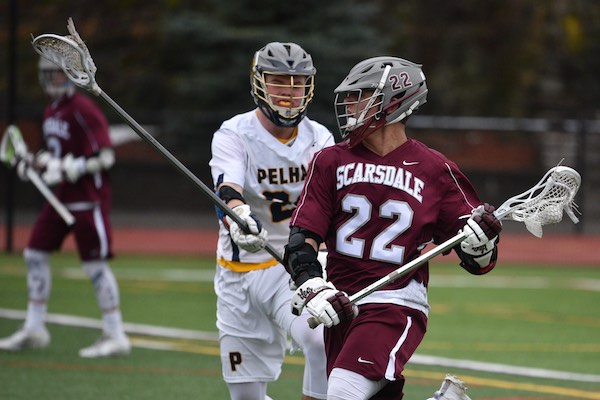 Maroon and White is the Scarsdale community organization supporting interscholastic athletics, physical education, and health at the high school and middle school. All Scarsdale families are encouraged to become members and can join through our website, www.maroonandwhite.org. We regularly raise funds through membership, the sale of Raider merchandise and spiritwear, and family and business ads in the annual M&W SHS Sports Journal. Please support Scarsdale's student-athletes. (Photo Credit: Jon Thaler)
Preschools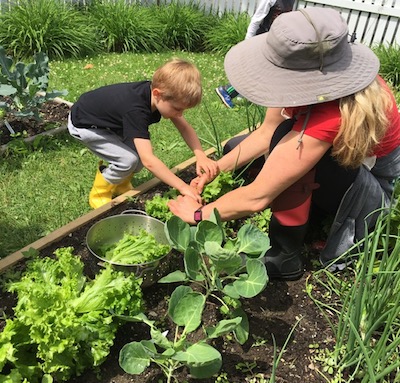 Congregation Kol Ami
The Early Childhood Program at Congregation Kol Ami is dedicated to providing a comprehensive and developmentally appropriate curriculum teaching and modeling Jewish values. We believe that children learn best through experiential play and provide for these rich experiences within warm, accepting, and nurturing surroundings. All of our Head Teachers have Masters Degrees in Early Childhood or N-6 or related educational fields. We offer a wide range of programs for children (from 1 to 5 years old) and their families. Our A Step Ahead! program for Fall 5 year olds provides full day Pre-K learning.
For more information please contact the ECE Director at ecedirector@nykolami.org or call the nursery school office at 914-949-4717 x 107
Mazel Tots
Mazel Tots® at Scarsdale Synagogue provides a warm and stimulating environment, which encourages
children's curiosity and helps them to grow socially, emotionally, physically and intellectually. Our warm and nurturing staff will guide the children through a curriculum filled with a variety of child-centered and developmentally appropriate activities that are safe, fun and friendly. The children's spiritual growth will be enriched by the study of Jewish holidays, traditions and family values. We also offer a group of special activities such as sports and games, music, creative movement, sign language, nature, yoga, karate, science, art atelier, dance and more! We have two beautiful playgrounds and gardens, plus a fully equipped indoor play space featuring ride-on toys, gym equipment, giant blocks and stepping stones just to name a few! Our Early Childhood Program serves children from 18 months through those Kindergarten-bound! In an effort to keep our students and staff healthy during the Covid-19 Pandemic we are taking all necessary health and safety precautions according to NYS Department of Health, NYSOCFS and CDC Guidelines. For more information please contact Jody Glassman, Early Childhood Program Director at 914-723-3001 or mazeltots@sstte.org. You can also visit our website. Scarsdale Synagogue is located at 2 Ogden Road, Scarsdale, NY 10583. 914.725.5175.
WRT Early Childhood Center

At WRT's Early Childhood Center (ECC), we strive to create an environment that fosters social, emotional, physical and cognitive growth, as well as, creativity and confidence. Our warm, nurturing teachers provide children with the tools they need to communicate with each other and with the world around them. At the ECC, children learn about Jewish holidays, traditions and lifelong values which help them to become confident members of our community. We emphasize STEAM concepts through hands-on science, technology, engineering, art, and math investigations which encourage young learners to achieve developmental goals. Through inquiry and play-based instruction, we provide students with an opportunity to learn language arts, math and handwriting readiness skills that prepare them for kindergarten and beyond. We facilitate learning through small groups and foster relationships between our children and their teachers, specialists and the WRT clergy. Lunch and afternoon enrichment classes are available for older children. For toddlers between the ages of one and two, we offer parent/caregiver participation classes for socialization and fun: Temple Tots classes are parent-child classes facilitated by ECC staff and a social worker, Toddler Time class may be attended by any loved one with their child and is facilitated by experienced ECC teachers. Both classes are wonderful opportunities for making friends for adults, as well as, children.

End of the year Mini Session and Summer Play Place camp offered.

For further information regarding school registration, please contact ECC Director Sue.tolchin@wrtemple.org or call us at 914 723-5493.
Religious Schools
Bet Am Shalom
In Bet Am Shalom's progressive K-12 Jewish education program, students and families live Jewishly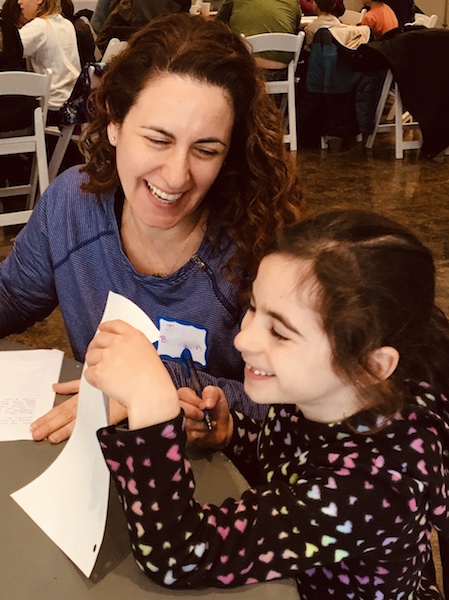 with intention, beat to the rhythm of the Jewish calendar, cultivate Jewish values, acquire Jewish and Hebrew literacy, and seek to understand ourselves and our world through a Jewish lens. Our curriculum celebrates Jewish culture, tradition, and diversity. We look forward to holding in-person, socially distanced programs this fall on our beautiful campus. Enroll a child in Torah La'am, and your first year of synagogue membership dues is free. Click here for more information. https://betamshalom.org/learn/registration-2021-2022/
Scarsdale Synagogue's Religious School
Welcome to Scarsdale Synagogue's Religious School and Chai School! Our mission is to care for and nurture our students and their families, and to cultivate a culture of growth, friendship, and Jewish community. Just the right size for your family, we offer a robust program even as we know your child's particular passions and needs.
Our programs are vibrant and innovative thereby engaging your children in a meaningful way. Classes are small and individualized programs are available for students with special needs. Both teachers and students are encouraged to think outside of the box; every avenue to deeper, more exciting and fun Jewish learning is explored with joy and zeal. Each grade engages in a spiraling curriculum as they learn about Jewish traditions and cultures, past and present. For more detailed information about our program, please contact Rabbi Nadia Gold, 914-725-5175 x121 or visit our website.
Music, Theater and Dance
Hoff-Barthelson Music School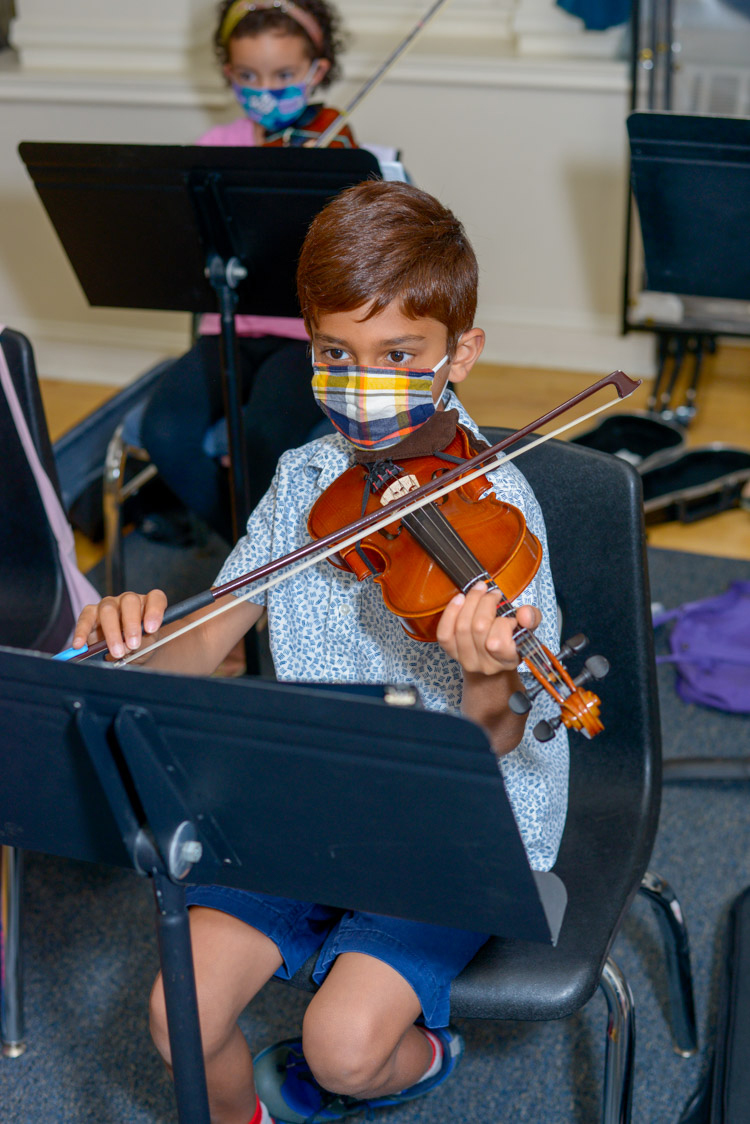 Photo Credit: Steven Schnur
Registration for the 2021-22 school year is now open at Hoff-Barthelson, Westchester's premier community music school! The School opens on September 9 with the School delivering most of its instructional programs in-person, on campus. To ensure the safety of everyone, the School has updated its Health and Safety Guidelines to align with the most recent guidance from the CDC and New York State.
Hoff-Barthelson's flexible tuition structure provides students the opportunity to select those programs that most powerfully enhance their educational experience, develop their passion for music, and nurture their potential within the time they have available. In addition, an expanded Financial Aid Program is available to serve middle-class families and those impacted by the pandemic.
Hoff-Barthelson's unique comprehensive program for students at all stages of development combines individual lessons on more than 20 instruments and voice with regular access to professional accompaniment; musicianship classes; myriad performance opportunities; an ensembles program featuring orchestras, choruses, chamber groups, and jazz ensembles; and written performance critiques and progress reports.
This fall the School introduces Advanced Track Musicianship classes for students with an avid desire to develop a comprehensive understanding of music theory, an expanded chamber music program, and an Adult Music Theory and Ear Training Bootcamp designed for adults who seek to develop a strong foundation in music theory. The School has also installed two state-of-the-art smart classrooms to be able to offer several intimate hybrid musicianship classes to accommodate students unable to attend in person.
At Hoff-Barthelson, students find a warm, friendly music school dedicated to the highest standards of education, performance, and community service. Students of all ages, aptitudes, and levels of interest enjoy a supportive, joyful learning environment; a focus on the whole person; exceptional teaching; and a multifaceted curriculum.
For more information and to register visit www.hbms.org, e-mail hb@hbms.org, or call 914-723-1169. Hoff-Barthelson Music School, 25 School Lane, Scarsdale.
Steffi Nossen School of Dance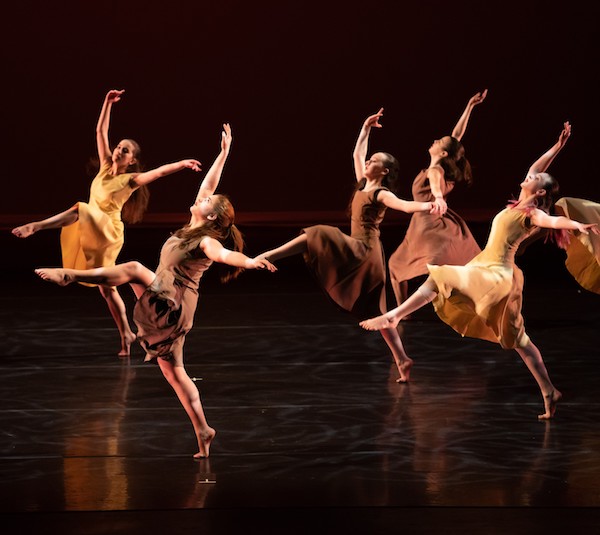 Photo Credit: Ellen CraneWe are excited to be dancing live again in our dance studios. Become part of the Steffi Nossen School of Dance community – in Westchester since 1937. Dancers of all abilities have a home at the school; pre-professionals and recreational dancers are treated with equal attention and respect.
The discipline and joy of dance communicated by our professional dance educators together with our nurturing and engaging environment, help dancers develop technical and physical strength and coordination, build confidence, and experience the creative process.
Try our new Musical Theater class for kindergarten – grade 2. From Dancing Tots and Creative Movement for Preschoolers to a Pre-Professional Program for tweens and teens there is a class everyone can enjoy. Preschoolers choose from Creative Movement or Ballet/Tap, kindergarteners – 7th graders participate in Core Programs in Modern, Ballet, Jazz, Tap and Hip-Hop and teens train in Technique Programs in Modern, Ballet, Jazz and Tap and our pre-professional Master Class Program and youth Company. The school also houses Moving Wheels and Heels, an Adaptive Dance Program and Parkinson's Dance addressing the issues of this population in a fun class based on social dance, ballet, modern and jazz. Classes are curriculum-based with performance opportunities for all.
Learn more, and register at www.steffinossen.org or contact us at info@steffinossen.org or (914) 328-1900. Steffi Nossen School of Dance, 216 Central Avenue, White Plains, NY 10606

(Photo of "Two Trees" choreographed by Laurie DeVito. Scarsdale dancers include Jocelyn Lewis- center and facing right Samantha Vleck, both graduates of Scarsdale HS class of 2020.)
Adult Education
Scarsdale Adult School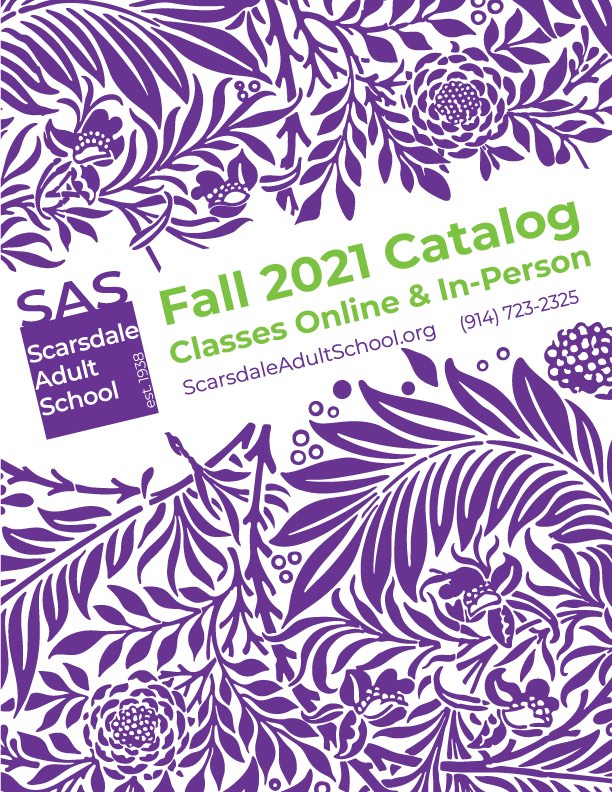 Scarsdale Adult School reimagines lifelong learning post pandemic. Scarsdale Adult School is a proven source of quality adult education, having served Westchester and nearby communities at affordable prices for over eighty years. This past season, SAS reinvented itself as a provider of world-class online learning too, transforming to an all-remote model for the pandemic. This fall, SAS will continue to offer Zoom-based courses from its hand-selected cadre of instructors while also reintroducing its mainstay of in-person courses at venues in and convenient to Scarsdale.
The catalog display on the website now separates in-person from online courses, with each format offering a full array of subjects. The printable flipbook on the homepage is organized by subject matter, with a table of contents, color coding to reflect class format, and indices at the back to help students identify courses by setting and day of the week. SAS will not be mailing a printed catalog this term but will continue its practice of updating the posted flipbook in real time with newly added classes and scheduling changes. A weekly eblast also keeps interested students informed of upcoming special events and courses (newsletter sign-up link appears in the footer of every page of the website).
Please note that in-person classes are open only to those who can submit proof of COVID-19 vaccination at time of registration; mask requirements will depend on federal and state guidance at the time of class as well as any additional requirements imposed by the venue. By simultaneously keeping its "distance learning" model going into the future, SAS also provides the perfect opportunity to attend classes with loved ones in other communities, states, and even countries.
SAS's fall semester boasts a wide array of humanities, skill enhancement, recreation, and personal/professional growth courses, with over 200 scheduled classes from more than 75 hand-picked faculty members. Class days, and times vary by course and fill on a first-come/first-served basis. Registration for the fall semester is already underway at www.ScarsdaleAdultSchool.org, with staggered class start dates throughout the year.
Architecture, art appreciation, history and culture classes are plentiful. Current events/politics now has its own department with probing classes on the Middle East and China in addition to news discussion groups. Walking tours venture to historic neighborhoods, museums, and galleries in New York City and to the Garner Arts Center while "armchair" tours allow students to travel virtually overseas to London and Paris or back in time to the original World Trade Center.
Noteworthy new topics include:
-Lost Mansions of New York
-Costumes of the Downton Abbey Series
-Rock Around the Clock: Music of the 1950s
-Gemology
-Playreading: One Act Plays by David Ives
-Sketch Safari at Wolf Conservation Center
-Six Weeks, Six Themes: A Gathering for Generative Writing.
Special events for the fall include author visits from Joy Harjo, Three-Term U.S. Poet Laureate, Ken Liu (The Paper Menagerie) and Deirdre Sinnott (The Third Mrs. Galway), lectures by Barnard College Professor Nara Milanich on the migrant family crisis at the U.S./Mexico border and NYU Professor Ralph Buultjens on America's global position in the post-pandemic era, and a visit from Alex Tubis, the real artist behind the scenes of the hit Israeli television series Shtisel.
Literature classes cover the classics to contemporary selections, enabling students to ponder and debate works by Homer, Shakespeare, Conrad, McBride, Ishiguro, and Wilkerson, among others. In movie discussion classes, students may view and explore the dubbing of vocals in Hollywood musicals, films by Hitchcock, romantic comedies, documentaries, and many more topics.
French, German, Italian, and Spanish language classes at all levels and various fitness courses resume in September, as do a variety of photography, drawing, painting, and other arts & crafts classes for enrichment and enjoyment. Bridge, canasta, chess, and mah jongg are all back as are music appreciation and performing arts.
All these classes and many more begin after Labor Day. Visit www.ScarsdaleAdultSchool.org to register, to page through the interactive flipbook, or to search the catalog by category, keywords, instructor, or class time. Call (914) 723-2325 with questions.
Bar/Bat Mitzvah Preparation
Supertutors
Since 2001, Westchester Supertutors' Jake Luxemburg has successfully educated hundreds of students with a "Hebrew School in the Home" approach and in private Bar/Bat Mitzvah preparation. Lessons are only one-on-one or in small group settings and take place either in the student's home or on Zoom/FaceTime. Students benefit from our "Personal Touch" and immensely enjoy the numerous games that are played while learning! Each Bar/Bat Mitzvah service is customized based on the strengths of the students and encourages the participation of other family members to make the service extraordinarily personal and memorable. Our approach is engaging with a combination of content, creativity, fun and a sense of humor. You can find us on Instagram & Facebook at westchestersupertutors, or online at www.thesupertutors.com or call 914-420-1646 or e-mail supertutor13@yahoo.com for more information.
Lee Maude to Serve on the JCCMW Board of Directors
Details

Written by

Joanne Wallenstein

Hits: 1495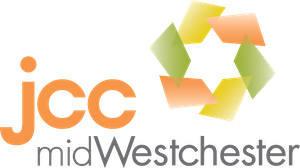 The JCC of Mid-Westchester (JCCMW) has announced it is expanding its board of directions with the addition of Leila Shames Maude. Highly respected for her leadership both in the Scarsdale community and financial services sector, Ms. Maude brings to the JCCMW a variety of valuable experience and perspectives.
Ms. Maude served on the Scarsdale Board of Education and held the role of President from 2015 to 2017. She has also been First Vice President of the Fox Meadow Elementary School PTA, where she has Chaired and Co-Chaired multiple Benefits and Art Shows. She has also served as Executive Board Member and Treasurer of the Fox Meadow Neighborhood Association and has Chaired key committees at the Westchester Reform Temple. She has led local English language conversation classes and served as Troop Leader for the Scarsdale Junior Girl Scout Troup.

Professionally, Ms. Maude was a high yield credit analyst who worked in portfolio management, sell side high yield research, credit trading management and direct lending. She has worked at Credit Suisse, Citadel Investment Group, Katonah Capital, Deutsche Bank, Bankers Trust and First Chicago.

"The JCC of Mid-Westchester has been a focal point for my family over the last twenty years," said Ms. Maude. "I am very excited to join the Board of this great institution and help it prosper and grow in the years ahead. The JCC provides so many important services to our community that benefit so many. It is an honor to serve on this board."

The Jewish Community Center of Mid-Westchester is a multi-generational center in Westchester. We support our community by offering outstanding human services, educational, cultural and recreational programs within and beyond our walls. Our programs are grounded in our Jewish values and we welcome all!
Lessons From The Pandemic: A Psychotherapist's Perspective
Details

Written by

Joanne Wallenstein

Hits: 1092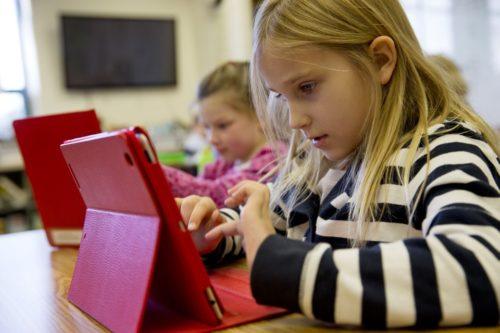 This article was submitted by Rand J. Gruen Ph.D.
The last year and a half has been difficult for most of us. While it is unclear if the storm has passed entirely, it appears we are moving toward some semblance of normalcy in the U.S. As the Director of a fairly large outpatient mental health practice in Westchester and Greenwich, I have had the opportunity to work with families as they managed through the crisis. We have seen the challenges that children and families have faced and have worked closely with them to address these problems. There are a number of things to be learned from this experience.
Impacts on academic functioning
First, the pandemic has had a significant negative impact on many of our children academically. We observed impacts on kids of all ages from preschool through college. The impacts were multifaceted, differed from child to child, and did not impact equally. One of the hardest hit groups were kids with pre-existing ADHD and executive function weakness. While many children demonstrated increased difficulty concentrating, planning work, staying on track, and following through, kids with ADHD and executive function weakness had a particularly hard time in these areas.
Separate from the above, many children showed a reduction in motivation with regard to getting work done. As the pandemic proceeded, we came to believe that these problems were a function of the lack of shared community and structure that had been provided previously by the school through in-person learning. It became clearer as we continued to work with families that kids have a common expectation that once they walk into school, there is a level of engagement and conformity that is expected (i.e., you don't get up and walk around, talk to your friends, or play videogames during class time). These expectations were reinforced on a daily basis. In the absence of that structure and in-person learning, kids and parents were left to provide structure on their own. Some kids fared better than others in terms of their ability to do this. Many lost the motivation to engage and do work.
One of the big takeaways from the pandemic with regard to academics is the importance of self-directedness. I have written about this previously. Simply put, self-directedness refers to a child's ability to define priorities, establish goals, create a plan to reach these goals, and follow through. The pandemic has shown us that we can and should do a better job of teaching our kids how to do this on their own, rather than depending on external structures like school to enable this capability.
How do parents enable self-directedness: parents need to shift their parenting strategy as their children enter adolescence. Ideally, they want to take on the role of a trusted advisor. They need to let their kids think through the issues inherent in a problem so that they get accustomed to considering different options and making choices. Parents can help their kids develop this capability by asking questions about why they think the ways they do, providing their own perspective, and letting their child think through the options. Ultimately, if the decision is important and the child is going to make the wrong decision, they can use their authority to override the decision, but the goal is to give children experience working through the decision-making process. That way, when external structures are absent (i.e., a child goes off to college or learning shifts to online), children are better equipped to self-regulate their behavior.
Impacts on social functioning
The pandemic reinforced the idea that social connectedness is critical to a child's well-being and development. While I am not aware of the results of definitive studies that have been done, we observed a higher-than-normal percentage of kids who showed signs of malaise, apathy, disengagement, lethargy, anxiety, and depressive symptoms. These observations are consistent with a recent study by the Kaiser Family Foundation (Panchal et al., Feb, 2021) that found that 25% of young adults started or increased substance use during the pandemic and 26% reported serious suicidal thoughts during the pandemic compared to 11% for all adults. Mental Health America reported that young people ages 11-17 were 9% more likely to seek treatment for mental health in 2020 than in 2019 and they reported the highest level of anxiety and depression of any age group in the study. Finally, among people who reported moderate to severe anxiety or depression during the pandemic, 70% reported that loneliness and isolation played a central role in causing these problems.
Based on our observations and the research cited above, one can conclude that the pandemic caused disruptions in peer relationships. At times, children could not interact with peers at all, and at other times, interactions were limited. These disruptions, in turn, likely contributed to the anxiety and depression experienced by teens and young adults.
Social relationships provide purpose and a sense of motivation and are central to a child's development. The confidence that comes from feeling successful socially translates to other areas of life including academics. As we re-approach normalcy, we need to facilitate childrens' engagement in social relationships outside the home. Too often children get immersed in video games and social media to an extent that it limits time spent with friends and relatives. While I don't think there's anything wrong with many of the video games that exist, it's critical to facilitate a child's engagement with peers. Children who are shy, introverted, socially awkward, insecure, or who have social anxiety can use video games as a way to avoid peer interactions because they are threatening and anxiety provoking. Parents need to know their children and make a determination as to whether they are engaging in online media because it is interesting or because it is an escape. To the extent that the latter is true, they need to take extra care to facilitate social interaction and limit screen time.
Impacts on family functioning
The pandemic impacted family functioning. In some case, families enjoyed the increased time spent together. Working parents were now home during the day and could spend more time with their kids. College-age kids came home when universities shut down. This created additional time for family members to connect/reconnect. In other cases, the impact was negative. In these families, increased involvement led to increased conflict. Pre-existing problems surfaced, and with the increased stress brought on by the pandemic (i.e., confined living conditions, concerns about health risks, financial concerns, etc.), old conflicts and power struggles surfaced and new problems emerged. Parents fought over differences in parenting styles. As kid's lost motivation to work, children and parents fought over how to create a sense of self-directedness and accountability.
For those who could seize it, the pandemic provided an opportunity. Working parents were more available to participate in therapy. College-age kids were around again to work on problems. Families entered therapy with a 'second chance' to address long-standing problems. For those who took the opportunity, the result was an increased capacity for effective communication and the creation of a more positive family dynamic.

Rand J. Gruen Ph.D. is the Executive Director of Westchester CAPS, an interdisciplinary, outpatient mental health center providing individual therapy to children, adolescents, and adults; couple and family therapy; neuropsychological assessment; and medication management. Dr. Gruen received his B.A., M.A. and Ph.D. in Psychology from the University of California, Berkeley. He was formerly a fellow at Yale University School of Medicine and an Assistant Professor in Psychiatry at New York University Medical Center.
SHS Students Spread Their Wings After a Stressful School Year
Details

Written by

Sydney Piccoli

Hits: 1419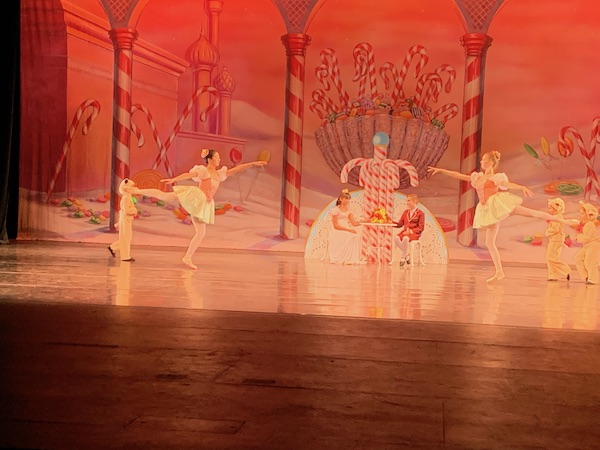 Rising Seniors Emily Shiromonto is doing a summer intensive in ballet in NYC.It's been a month since Scarsdale schools went out of business for the summer. Students have happily traded in their backpacks and textbooks for beach bags and swimsuits. Without the pressure of school on their shoulders, more Scarsdale students are undoubtedly out and about—the question is what are they busy doing?
Several students are broadening their horizons through academic programs and science research. "I am spending my summer doing a math program called M3C at Mercy College for four weeks ... I hope to get better at math seeing it is a subject that I want to improve in," mentioned Wubet Jean-Baptiste '22. Maggie Peng and Ronan Gandhi, two rising seniors enrolled in Scarsdale High School's science research course, have been working at laboratories. "I'm doing science research on a technique called chest wall strapping, which we're hoping can help patients with chronic obstructive pulmonary disease (COPD) breathe more easily. It's all remote, so I do most of my work on my own with a few Zooms each week," explained Peng. "Because I'm doing work independently, there's definitely a big part of the lab experience that I'm missing out on."
After a long year of homework and studying, many students are also spending more time focusing on their passions. "I've been going to a ballet summer intensive camp in the city ... So far, I feel that my technique and the way I am expressing myself while dancing is improving, so I hope to get even better at dance during the last weeks of the camp," remarked Emily Shiromoto '22. After a rise of anti-Asian hate crimes, however, summer trips to the city pose several concerns for Scarsdale residents. "In terms of the commuting, due to the hate crimes against Asian Americans, I am more afraid of being attacked than I was before COVID. In some ways, I am more worried about the commuting than the actual camp and dancing," added Shiromoto.
Scarsdale students are also volunteering their time to help those in need. Juniors Ava Londa, Anna Forest, and Justine Karp are counselors at Sunrise Day Camp, which serves as a day camp for children with cancer and their siblings free of charge. "Working with seven-year-olds who are either battling cancer or have siblings who are suffering has made me much more appreciative of life itself and the health of those around me," mentioned Londa. "I have learned not to get too worked up or complain about the little things and focus on more important aspects of life," she added. Ethan Hersch is working with the Zuckerberg Institute to help local businesses recover from the pandemic. More specifically, he is helping a business rehire old employees that were laid off last year and get new customers in the door. Even though the program is virtual due to COVID-19 concerns, Hersch has been able to experience several educational benefits. "I've learned that businesses mostly need help with social media and online advertising to attract customers," he remarked.
Scarsdale teenagers can also be found working a variety of jobs at local pools, ice cream shops, and clothing stores. Ben Ewing '22 is working at a snack shack in Ardsley for the summer, which has allowed him to meet teenagers from all around Westchester. Janmariz Deguia '22 is a saleswoman at an American Eagle in Pennsylvania. "I work at a Crossing Premium Outlet so we get hundreds of people a day. People come from all over the country and it's so cool to talk to them," she mentioned. "I'm glad that I work so directly related to clothes so I can always work on my knowledge of fashion and it's inspired me to sketch designs in my free time," added Deguia.
Eliana Zitrin '22 is spending her summer working at a sleepaway camp and taking care of the staff kids. "I've had a lot of fun both with the kids during the day and with my co's and other friends at night/periods off. It's also just really nice to be back at camp doing all the traditions and feeling the whole sense of community that there always is here again," she said.
As job markets become increasingly competitive, students can be found interning and broadening their networks as well. Charlotte Davis is interning for a local artist and helping her with social media and commissions. "I think I have become much more independent this summer. Getting my driver's license, having a job, and thinking about college has made me feel very excited for the future, and I hope by the end of the summer I feel content with what I achieved," she remarked.
And last, Scarsdale students are also using the summer to get a head start on college touring and standardized test studying. "This summer, I am planning to do a bit of college touring. We had a road trip to Maine, and on the way back down we toured a few colleges in Boston. Other than that, I'll mostly be preparing for junior year and the SAT," said Emily Wang '23. "I'm organizing my time well so that I can get some of my college stuff done before senior year as well," mentioned Lydia Jin '22.
Beyond working, interning, volunteering, and studying, Scarsdale students are prioritizing their wellbeing after such a stressful year. "After being cooped up for the majority of the past year, being able to get out of the house and travel has been really amazing... I realized that mental well-being isn't negotiable under any circumstances, no matter what the surroundings are," mentioned Wang '23. As more public areas reopen and masks are slowly becoming less needed for the vaccinated population, Scarsdale teenagers are spending time with one another as well. "[The new mandates] allow me to meet with my friends more often in person, and to catch up with those who I simply interacted with digitally during COVID-19," said Gandhi '23.
Although Scarsdale students are doing a variety of activities this summer, one thing can be said for sure: they deserve a break. "Most summers I have been part of the swim team or traveled around the world, but this year I made it a goal to have no schedule," concluded Deguia.
SHS Cheerleaders Plead with the Board of Education to Allow them to Compete
Details

Written by

Joanne Wallenstein

Hits: 1282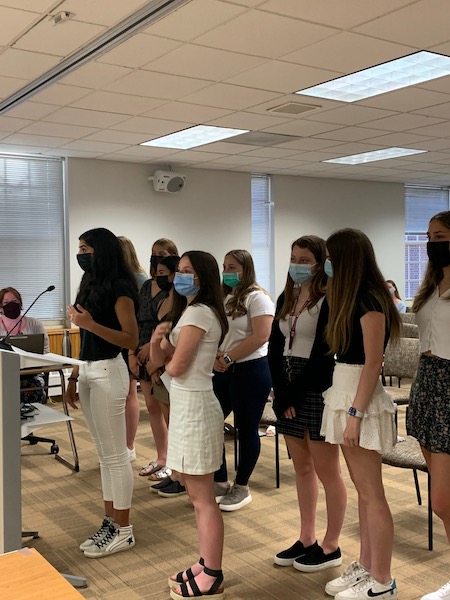 Scarsdale High School Cheerleaders made an appearance at the Board of Education meeting on Monday June 21, 2021 to plead for clearance to compete. Though the team could practice this year, they were barred from competing, due to guidelines from the American Academy of Pediatrics (AAP) who advised that masks could be a hazard during competitions. The warning says, "Face masks should not be worn for competitive cheerleading...because of the theoretical risk that the mask may get caught on objects and become a choking hazard or accidently impair vision."
Though Scarsdale barred the girls from competing, 30 neighboring districts and teams from around the country did compete with the approval of their districts.
As these AAP guidelines have not changed to date, the team fears that they will miss next season as well, unless the Board changes their stance.
Speaking for the team were Lily Kaiei and Sabrina Finegold, who were flanked by their teammates.
Here are their statements:
Hi. My name is Lily Kiaei and I live on 11 Roosevelt Pl., and I am speaking on behalf of the Scarsdale Cheerleading Team.
Do you know what it feels like to not be heard? To watch your friends and classmates talk about how amazing it feels to compete and build hype around their upcoming game? To see Maroon and White tell the community to vote for the athlete of the week? To see other teams post on their social media about their wins? And to KNOW that you cannot share this joy. It is devastating. It is demoralizing. It is painful.
We have watched our fellow cheer athletes at schools throughout the county and state compete without us. We have practiced and hoped for approval from OUR Board of Education and our superintendent who are supposed to support us. We have worked with our parents to try to get the American Academy of Pediatrics to understand our sport and change the wording that was problematic. But, In the end YOU HAVE FAILED US.
As a group of around 30 girls, we are alone in this. We have no one else to talk to about it since we are the only ones going through it. No other team at the High School has had these specific struggles.
Cheering for all of us is so important in our lives, many of us have been doing it since we were toddlers, so now at the high school level, the time we have been preparing for our whole lives, it is being taken away from us. Possibly, this may stem from your lack of understanding of our sport. Time and time again, people only associate high school cheerleading with supporting our football teams at their games, but do you know that we do so much more than that? Perhaps you don't understand that cheer is more than a one season sport, we have committed so much time and effort, tumbling on our own, many of us do private lessons, and improving individually for it to not matter. Because you most likely don't know, Year round, we prepare for our local and national competitions. This process starts in August by preparing our 2-minute and 30 second routine filled with tumbling, stunting, jumps, cheer, dance, and pyramid, and we work on this routine during our whole season to perfect it. The best feeling is getting off the mat at a competition knowing that your hard work from the whole year has paid off, but you are preventing us from having that feeling and enjoying our sport with our teammates.
During the pandemic, every student at the High School went through so much, and for many of us cheer is our only escape. It's been so discouraging and damaging that our only escape does not feel valued and it feels like it may, again, be taken away from us. For a school that claims that they prioritize our mental health, it seems that this does not apply to the cheerleaders.
What will you do to create a clear path forward for our team? What will you do to support our mental health? What will you do to support our collective goal - to represent Scarsdale High School during the 2021-2022 cheer season. Please hear what we are saying and support us as we fight to keep Scarsdale Cheerleading alive this season.
Sabrina Finegold then read her statement:
My name is Sabrina Finegold. I live on 22 Elm Road and I am here on behalf of the Scarsdale Cheerleading team. I not only want to reiterate what my teammate Lily said, but I also want to add on to some of her concerns and claims.
You are the adults. You are supposed to look out for us. For BOTH our physical and mental health. The District lawyers point to a theoretical risk. But what about the emotional risk and strain you have all put us under! We have been let down, again and again and again.
I understand that the AAP has stated that there is a theoretical risk of choking due to masks. I am a flyer myself. That means I am constantly spinning around, flipping, and being thrown in the air. Not once has my mask moved on my face, much less choked me or impaired my vision. Every single cheer team has these same guidelines and is potentially subject to this same risk. Every other cheerleading team in the state has had the same exact wording, which our lawyers claim to be the issue, yet their boards have found ways to support their cheerleading programs and allow them to begin their season. So, why are we being denied the opportunity to compete?
We do the exact same thing we do at practice that we do at a competition. Our coaches sit in front of the mat at every practice and if we were allowed to compete, they would be there at every competition, ready to jump in if anything were to happen. On top of that, at UCA competitions, staff are provided to stand on the mat with us and are trained to recognize danger and step in if needed.
If masks truly were a concern, we would not have been able to practice, as practicing presents the same risks that competing does. Therefore, It seems that this is an excuse rather than a genuine concern. We know that the lawyers have chosen to be conservative. But this is not a safety problem, our entire season has proven that, as well as the countless other cheerleading teams in the nation who have all had successful seasons.
We understand that the board is not currently voting on Cheerleading. If we were allowed to go back to school in September without masks, the vote would not be needed. The problem is that it is not a guarantee. Even if that was to happen, we would not hear about the decision for months, and as Lily previously stated, we need the summer to prepare for our next season.
And while we were told that our gender isn't an issue, for teenage girls, it certainly feels that way. Knowing that we are being denied the privilege of competing at our own competitions, but being expected to cheer for the football boys was detrimental.
While we watched our season slowly fall apart, we wrote letters, sent emails, and most recently put out an article in the inquirer and spoke with one of the board members. We feel extremely un-heard. Please don't just listen to what we are saying. Act on it. Represent your students.
Athletic Director Ray Pappalardi had a suggestion for the Board. He said he would like to advocate with the NYS Department of Health, the Westchester County Department of Health and the American Academy of Pediatrics to see if the regulations could be changed. He understood that cheerleaders and their families were looking for a response and said, "We can't commit now, but we are planning for a normal year."
The Board asked him to draft and send his own letters and also provide them to the Board of Education so that they could advocate as well. There was also speculation that the Governor's order regarding competition might lapse, clearing the way for cheerleaders to enjoy a regular season.