Letter to the Editor: Cheerleaders Need Clarification on Competing this Fall
Details

Written by

Felicia Block and Isabel Finegold

Hits: 1367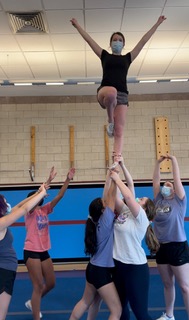 Dear Editor: By now, many in our community are aware of the story of our Scarsdale High School cheerleaders this year, but the summary, for those that do not, is simple:

-The Cheerleading team was the only Scarsdale High School team that was prohibited from competition during the 2020-2021 school year.

-While the athletes were able to fully practice, they were not cleared to compete by the Scarsdale School District due to a sentence in the American Academy of Pediatrics (AAP) guideline that states , "Face masks should not be worn for competitive cheerleading...because of the theoretical risk that the mask may get caught on objects and become a choking hazard or accidently impair vision."

-The theoretical risk was deemed a liability for the District and, therefore, the girls were not allowed to compete.

-30 neighboring schools, including Ardsley, Eastchester, Byram Hills and New Rochelle, competed during the competition season with the approval of their districts.

The result was a group of young women from Scarsdale practicing routines for competitions that they would never see. It was emotionally devastating in a time when they needed emotional support the most.

As guidelines from the Westchester County Department of Health have remained unchanged since the beginning of 2021 and the New York State and AAP guidelines continue to shift and change, the path forward for the Cheerleaders is unclear.

-AAP guidance was updated last week, but not the wording noted above for competitive cheerleading.

-AAP guidance does state that athletes can participate without masks for vaccinated individuals, but at the moment, mask wearing is still required indoors in school settings.

Nothing aligns, therefore, no guarantees are currently in place from the District for the team. The athletes and the families are confused.

In a recent email to Alice Granger, President of New York State Section 1 Cheerleading, the parent of a cheerleader inquired about incidents in New York State related to AAP guidance. In Granger's reply she stated,

"In Section 1, we had at least 30 teams compete at some point during the 2 seasons. All of those teams practiced multiple times a week and I did not hear of any instances of any problems with a mask. [In addition], I am on the state committee and cheer teams competed throughout the state. We have had a meeting since the season ended and I did not hear of any problems with the mask from around the state. The athletes had no issue with practicing, tumbling or stunting with masks."

Similarly, the coaches of the Scarsdale team noted that this year the game day and competition teams practiced after school in the spring without a mask-related incident, providing additional data that the theoretical risk associated with mask use is invalid.

Our cheerleaders, our athletes, are emotionally exhausted from living in a state of continuous uncertainty. While the fall season begins on August 23, 2021, preparations are beginning now. The cheerleaders have continued to pursue in person clinics with the coaches and private tumbling and stunting lessons at off-site locations. The summer will include our athletes perfecting stunting and tumbling skills while the coaching staff will be working with experts to procure music and choreography. The athletes and coaches deserve to know that a clear path to competition exists.

Cheer families are grateful for the support of the Scarsdale community, but need clarity from the Scarsdale School District that the team will be allowed to compete during the fall and winter seasons of 2021-2022. You can share your support for our athletes by adding your name to our list of community members that support the Scarsdale High School Cheerleaders: http://bit.ly/SupportSHScheer

Thank you,

Deirdre Angus
Felicia and Matthew Block
Isabel and Jonathan Finegold
Peter and Jennifer Godshall
Melissa Goldberg
Jaime Goodman
Yuki Hirose and Eric Brenner
Pamela Jakubowicz
Kristy and Greg O'Hare
Natalie and Jeff Reich
Ella Sosner
Batia Wiesenfeld
Debra and Matt Zik
for the parents of Scarsdale High School Cheerleading
Hoff-Barthelson Music School Announces Summer Arts Program
Details

Written by

Jordi Wiener

Hits: 789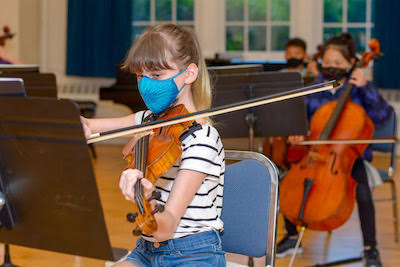 Still looking for a summer program for your children? Hoff-Barthelson Music School is a great setting for a stimulating, challenging, fun-filled, and safely socially distanced summer arts program for students in grades 1-12.
This year's Summer Arts Program provides a great opportunity for students to jump start learning, explore new possibilities, make dramatic progress, and form lasting friendships.
Space is limited to 45 students per session and is on a first come, first served basis. Early registration is encouraged. Early-bird discounts available through May 31. Need-based financial aid is available.
For younger children (Grades 1 – 6), the Summer Arts Junior Program is a superb way to try new instruments for the first time, discover their particular passion(s), make rapid progress on instruments they may already be studying, and experience the joy of playing with others.
For older students (Grades 7 – 12), the Summer Arts Senior Program offers opportunities to play together in large and small ensemble configurations, explore new instruments and musical styles.
Students are offered a variety of class options for each session including Orchestra, Chamber Music, Group Instrumental Lessons, Piano for Non-Pianists, World Drumming, Jazz Ensemble, Improvisation, Music History, Music Theory, and Composing with Technology.
After registering, students and families meet with Summer Arts Program Director Joseph Piscitelli to create a daily schedule tailored to their individual needs and interests. Students receive personalized attention on a daily basis from gifted teachers with decades of experience.
The Program will run as two two-week sessions. Session 1: June 28 – July 9; Session 2: July 12 – 23. Each session will accommodate both Junior and Senior grades. Junior: 9 am – 12 pm, Monday – Friday; Senior: 1:00 – 4:00 pm, Monday – Friday. (The School will be closed on July 5 in observance of Independence Day.)
Hoff-Barthelson Music School is located at 25 School Lane Scarsdale, NY 10583. For more information on the program, click here or call 914-723-1169.
Hoff-Barthelson will also offer Summer Lessons both in-person and online -- for all ages including adults. Summer learning loss – the erosion of skills gained over an entire school year that results from setting aside one's musical studies over the summer – is one of the music educators' most troublesome foes. On average, students who step away from their musical studies over the 12 week summer vacation season lose 2 ½ months of hard-won gains, often catching back up to their level of playing in June in late November.
Students who continue to practice and attend lessons over the summer continue to build their skills enjoying considerable advantages as a result.
Because summer is a season of recreation, travel, and new adventures for students and teachers alike, Hoff-Barthelson's Summer Lesson program is designed to allow for maximum flexibility. Teachers set their own schedules, as do families. Students may register for as few or as many lessons as they like.
Summer Lesson students enjoy opportunities to participate in in-person and online performance workshops and recitals at no extra charge. In-person accompaniment service will also be available.
A discount of 10% is available when purchasing packages of three or more lessons per student with a single teacher. Click here for more information.
Letter: Covid Did Not Create the District's Problems; It Illuminated and Amplified Fissures That Already Existed
Details

Written by

Joanne Wallenstein

Hits: 1722
This letter was submiteed by Roger Neustadt:
There is a critical school board election next month. The traditional process in Scarsdale includes a thorough vetting process by elected members of our community (the SBNC). This committee met with many candidates, and actively decided not to slate current board Vice President Alison Singer. I agree with this outcome and encourage residents to similarly reject the status quo.
The global pandemic was nobody's fault, and no one could have navigated this unprecedented year without challenges. But I will argue that Covid did not create the problems our district faced this year; rather, the crisis illuminated and amplified fissures in the district that already existed.
Communications and process transparency have been consistent issues for this administration long before the pandemic. And the Board, bound by a reactionary and closed off culture of their own making, has not sufficiently or compassionately exercised their oversight role. Generally, Board leadership runs interference for the administration instead of proactively representing the best interests of the students, parents and community. Supporting healthy parent and family engagement, bolstering faculty morale, and prioritizing fiscal planning that aligns to community values have all been neglected for years. We could have and should have done better. Service records should be scrutinized. Alison Singer may well be a good person doing admirable professional work, but her leadership on the board this year, and service over the last 3 years, are what matters for this election. And it has not been an impressive term.
Several current Board members are publicly supporting the re-election of Ms. Singer. For a board that has been roundly criticized for its silence concerning critical educational decisions, it's a strange time to speak up, and publicly reject the very process that got them elected. Hypocrisy, perhaps. Maybe it is directly related to the scrutiny that faces all current board members? Claiming to weigh in as private citizens, both Bob Klein and Carl Finger directly reference their board experience with Singer, not their knowledge of her in other areas. Boards of Education traditionally refrain from making campaign endorsements. While their disclaimers may offer veiled cover, these endorsements remain ethically questionable at best, and just more of the same nonsense the village has accepted for too long.
There are three strong candidates to consider for Board of Education that represent the promise of change. The two candidates who were slated by the nominating committee, Jim Dugan and Jessica Resnick-Ault, and an additional challenging candidate Irin Israel, who did everything he could to effect change this year. It is imperative on May 18th that we move the Board forward. I encourage everyone to use both of their votes for these candidates. We cannot have another Board year like the one through which we all just suffered.
Roger Neustadt
28 Franklin Road
Letters from John Biers, Debra Asher-Zitrin and Mayra Kirkendall Rodriguez
Details

Written by

Joanne Wallenstein

Hits: 1351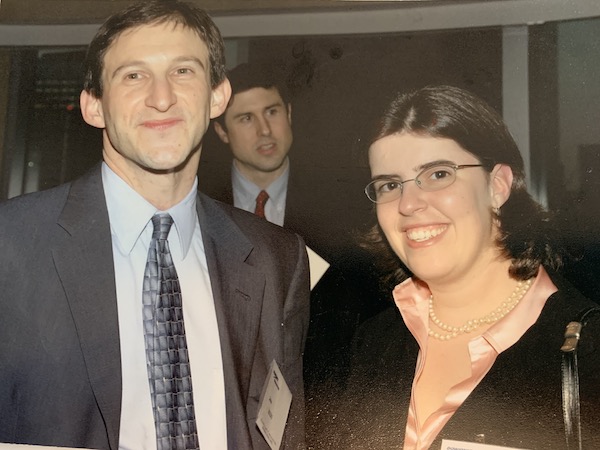 John Biers and Jessica Resnick-AultWe received the following letters concerning school board candidates after our publication date on Thursday. See below for letters from John Biers, Debra Asher-Zitirn and Mayra Kirkendall Rodriguez
As an SHS graduate who now lives in New York City, I would like to offer a strong endorsement for Jessica Resnick-Ault, who is running for Scarsdale School Board.
I have known Jessica since 2004, when we worked together in Houston at Dow Jones Newswires. Jessica is a great team player with a terrific can-do spirit. As a journalist, Jessica has shown a consistent capacity to overcome journalistic barriers, sift through conflicting information, negotiate difficult personalities and report the facts at the heart of the issue. While a school board has a different mission than a newsroom, having someone who knows how to ask tough questions with grace would be a great asset, as would a board colleague with a real skill for working collaboratively with other people. I can't imagine a better choice for the board during this challenging period.
Like all schools, Scarsdale's will face a lot of difficult choices in the year ahead. I would feel reassured of a bright future for my alma mater with Jessica on the board.
Sincerely,
John Biers,
SHS Class of 1989
To whom this may concern,
As a 18 year resident of Scarsdale who has seen much leadership come and go I wholeheartedly support Jessica Resnick-Ault for her candidacy as a member of the Board of Education.
As a young, working, single mom Jessica has a never ending can do attitude. She juggles the demands of a high profile energy journalist with the demands of raising her child and their dog, caring for her home and her huge volunteer commitments. She seems to singlehandedly run a grass root community service based organization that provides whatever is needed to the less fortunate.
In the past 6 years I have gotten to know Jessica well. She is a driven, creative, hardworking, patient and thoughtful friend and advocate.
We have discussed many issues over the years. Most importantly, if we didn't agree on a matter we always had respectful dialogues empathizing with each other's point of view. People need to be heard and we must work together. These are the most important skill sets necessary as a member of the Board of Education and Jessica embodies the spirit of these ideals.
It is with these views in mind I hope you join me and cast your vote for Jessica on May 18.
Debra Asher-Zitrin
Nelson Road
Kirkendall-Rodríguez Endorses Singer And Is Deciding Between Israel and Resnick-Ault
My husband, Brice, and I have lived in Scarsdale for a decade and have been active volunteers in numerous school and civic organizations. I have been attending and participating in Board of Education (BOE) meetings for seven years, even before my kids entered Fox Meadow Elementary School. The volunteer trustee position at the BOE is by far the most demanding in our Village. Having a Board that has a diversity of professions, skills, and volunteerism record is critical to provide oversight to the Administration and to be inclusive of the different views of residents, students, teachers, and staff.
I strongly support Alison Tepper Singer for the Board because of her expertise in economics, finance, and school budget analysis. When at the height of the pandemic, Robert Berg, Sean Cohen, Bob Selvaggio and I were advocating for residents to be able to pay their school taxes in two installments, Alison immediately understood how helpful this would be for our residents, especially during the economic crisis. She was instrumental in helping make this important change, which had already existed in numerous municipalities in Westchester County. Additionally, Alison has asked the right questions to make sure that the school budget has been under the tax cap for the last three years. Not having her on the Board would leave Scarsdale residents, who care strongly about the long-term fiscal sustainability of our school district, without representation.
Unlike Alison, no existing board members or candidates have a track record of advocating for special needs education. When my co-chair at Fox Meadow's Diversity and Inclusion Committee and I ran an event about anxiety in children and teens, Alison was quick to provide us contacts and suggestions to enable us have a successful event for Scarsdale's residents. I am also very impressed by Alison's leadership on the District's Diversity, Equity and Inclusion policy. I appreciate that she works to ensure that all our students are treated fairly in order to have a successful learning environment.
Yes, like so many in town I have felt the adverse effects of the pandemic on my elementary school kids. The District's Restart Steering Committee was the most influential group in determining when our students could return to school; Alison was not in that committee until very recently. Using Alison as a scapegoat is unfair and would leave us without her impressive skill set on the Board at a time that the District faces the enormous task of determining how to adjust the curriculum as we discover what emotional and academic challenges may have arisen for our students due to the pandemic. There are also important capital projects before us such as renovating Fox Meadow and Edgewood Schools; the Scarsdale community needs Alison's attention to detail and her financial skills to provide oversight to the Administration as it works on the school budget and complexities of a future bond issue.
It is unfortunate that we do not have rank choice voting, because that framework is designed to show favor for more than one candidate. Jessica Resnick-Ault is analytical, a dedicated volunteer and comes from Edgewood, which has no representation on the Board presently. She is approachable and a hard worker. Additionally, as a single parent, she would provide an important perspective at the BOE. Irin Israel has devoted hundreds of hours advocating for our students, so that they can be in class, in-person fulltime. He has worked tirelessly to learn about important issues facing our school district. Importantly, he has run his own campaign and is not beholden to any opaque committee. Alison, Irin, and Jessica called me several times to exchange views about their campaign and our schools; I appreciate that they have been seeking out different members in our community to learn our views. I thank them for running for such an important board.
All the best,
Mayra Kirkendall-Rodríguez
Fox Meadow Road
Letters to the Editor Regarding Candidates for School Board
Details

Written by

Joanne Wallenstein

Hits: 976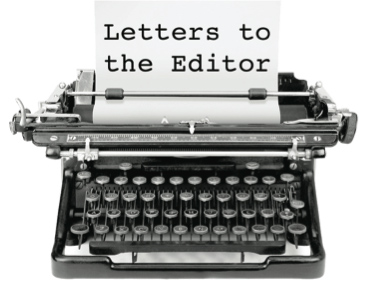 Below find letters from Mary Blum, Lisa Copeland and Jennifer Fischer
To the Editor:

I don't understand why SBNC and contesting candidates are mutually exclusive? I think both SBNC candidates are solid and qualified.
However, I vehemently feel that the international, national, local experience and the professional expertise Alison Singer contributes is immeasurable. I believe, without senior leadership remaining, the onboarding to fill the void her foundational groundwork established over the past three years would be an opportunity cost VULNERABLE students and their parents could not afford. Further, I believe Alison Singer is uniquely qualified to represent any student who needs any kind of accommodation; having clearly demonstrated an unyielding ability to find balanced and measured responses to the diverse and critical issues our schools face, all while having deeply considered all sides.
I think in this election, it is vital that every voter, and ESPECIALLY every parent of a child who will be attending Scarsdale Schools over the next three years (of which I am not) takes the time to research each candidate. This year's choice directly affects the student in ways far deeper than just our tax funding. Information can be found online, in The Scarsdale Inquirer, and reelectsingerforschoolboard.org where former SBNC chairs explain why they support her.
We will never know, nor should we, how this slate was reached and by what margin. I am deeply grateful for the committee's time, effort, and vetting system. However, while I wish Alison Singer was on the slate, I still feel bound to vote for her for the above stated reasons.
It seems to me the SBNC is there to make sure voters have well vetted candidates, and that their slate is strong. Yet, as an informed voter, given such an important choice, I must make up my own mind and vote my priorities. I don't feel it takes away from the exhaustive, sacred, and important work the SBNC does. I actually feel in this instance, if possible (and especially, should she be re-elected), Alison will need to be evermore vigilant with her School Board work.
The SBNC work is vital to our community and how they vote is honorable. I just don't think it has to be binding. Nor do I think their work need be mutually exclusive of other candidates running.
I think contesting candidates for the SBNC (and even the CNC) provide the opportunity for the Village citizenry to become all the more engaged and vigilant about who they elect.
If we simply capitulated, why bother with an election day? I don't mean that comment to be smug, as I agree that resources and time get used. I concede that sometimes it can backfire. I do not see how a contested election takes attention from the children's learning and teaching. I do think that contesting and using resources of money, energy, and time are wasted if the contester is a foil or unqualified. After all, isn't that your argument if Alison had been on the slate and one of the other two candidates had been edged out and wanted to run? I am happy to learn if have misunderstood the system.
Mary Blum
Wayside Lane
To the Editor:
I'm writing to urge my neighbors to vote for Alison Singer and Jessica Resnick-Ault for School Board.
I cannot imagine anyone better qualified for our School Board than Alison Singer. Since she was elected to the school board three years ago, Alison has gained significant experience and training. Alison's expertise on students with disabilities and mental health adds significantly to her value on the board. Like many parents of children with special needs, I greatly appreciate Alison's emphasis on inclusion and wellness for all our students.
Jessica is my Edgewood neighbor and local volunteer hero, who collects and distributes all kinds of necessities to families in need through nonprofits. If you drive past her house on the first Tuesday of the month, you will see her sifting through mountains of donations and directing a team of volunteers. Jessica is also a full-time working solo parent of her young daughter, since her husband Pete's passing in 2017. Her perspective will add important diversity to the Board's composition.
Alison and Jessica will bring important under-represented perspectives to the Board. After an incredibly challenging and stressful year, we need experience and expertise more than ever to keep us on the right track.
Sincerely,
Lisa Copeland
To the Editor:

I wholeheartedly support Alison Singer's candidacy for a second term on the Scarsdale Board of Education. My comments are completely independent of both my role as PTA President of Greenacres and a third-year member of the SBNC. My support is based on Alison's service on the BOE for the past three years, as well as her experience, leadership and institutional knowledge that will help guide the district into our post-Covid school years to come.
Alison has made an indelible mark on our district's focus on students with special needs and abilities. There is no decision or policy put forth which Alison doesn't eye from a perspective of how it affects our most vulnerable students.
Alison is keenly aware that all proposals must take into account stakeholders across the entire district, including parents with children young and old, empty-nesters, staff, administration and most importantly, the students themselves. This was especially evident this year, as we faced unprecedented challenges with no roadmap to follow. We, as a community, were terrified, confused and facing a barrage of constantly changing circumstances and guidance. As the Administration and BOE were tasked with balancing the needs of all, while maintaining the safest possible environment, there was understandably a tremendous amount of community engagement and varying opinions of what was the best path forward. A key turning point to our schools being able to open full time was the availability of vaccinations for our staff. Alison's experience on the New York State Immunization Advisory Council helped her lead the board's efforts in working with other districts to lobby Albany to expand access to vaccines for teachers.
Despite the extraordinary circumstances this year, Alison never lost focus on the necessary BOE business and functions. This is especially true of the budget and contract negotiations. Alison not only has an MBA, but in her career at NBC, participated in collective bargaining and contract negotiations. Her skills are invaluable to ongoing and future work on the Board.
In addition to my complete faith in Alison's capabilities, there are also concerns with how we approach BOE tenure. As stated by others, there is a significant learning curve in the processes and procedures faced by new Board members and institutional knowledge, relationship building and trust can only be gained with on-the-job experience. Recent experience shows that when there is a hot-button issue and community interest intensifies, there is an inclination to assign sole responsibility to whichever BOE member happens to be running for a second term at that time. I strongly believe that Alison has not only worked tirelessly for our students and community over the past three years, but has provided the necessary checks and balances on all policy and administrative decisions that shape and guide the Scarsdale School district. We are fortunate to have her and I hope you will join me in voting for her on May 18th.
Jennifer Fischer
Greenacres Avenue