Photo Exhibit of Westchester County Airport History Created by Scarsdale Scout/Cadet
Details

Written by

Joanne Wallenstein

Hits: 3575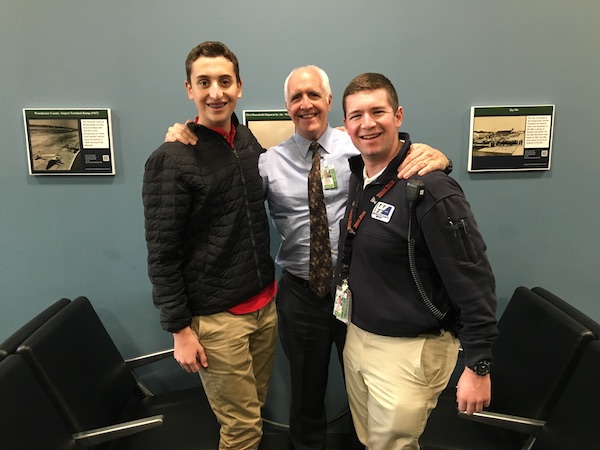 Noah Cooperman, Steve Ferguson, Joel Shkedy in front of the informational plaques Cooperman created for the observation room at Westchester Country AirportAviation and history buffs can enjoy a new photo exhibit of the early years of Westchester County Airport created by a Boy Scout from Scarsdale Troop 4 who is also member of Westchester Cadet Squadron 1 of the Civil Air Patrol. The exhibit can be viewed online, and selected photos are now on display as informational plaques in the observation room on the airport's third floor.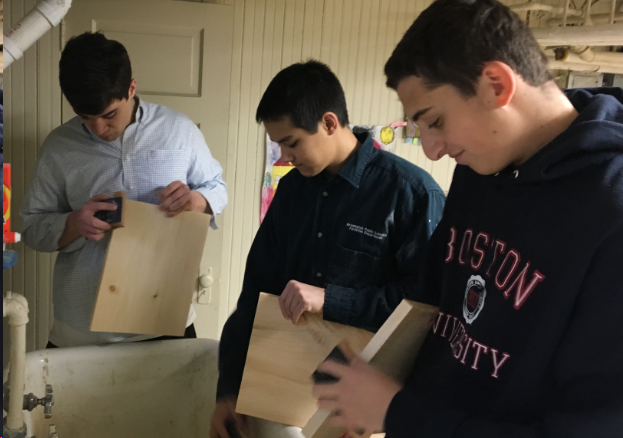 Troop 4 Boy Scouts John Ceske, David George, and Noah Cooperman preparing wood to become informational plaques.
The Scout, Noah Cooperman, a junior at Scarsdale High School, had befriended Joel Shkedy, an Operations Specialist at the airport during an airport mock disaster drill in which Noah was a volunteer. When it was time for Noah to develop an Eagle Scout service project, he knew he wanted it to benefit the airport. "Joel took me around the airport to come up with ideas for the project. Toward the end of the tour, he introduced me to Steve Ferguson, Assistant Manager of the airport. Mr. Ferguson told me he had been hoping someone would digitize an amazing scrapbook of the airport's early history, and so the project was launched."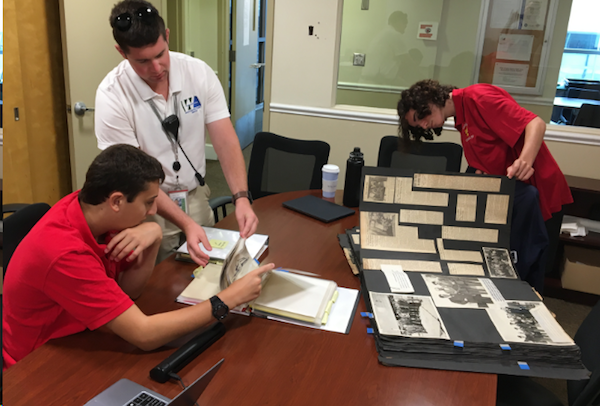 Scarsdale Troop 4 Boy Scouts Noah Cooperman and Wyatt Coleman reviewing historical photos to be archived with Westchester County Airport Operations Specialist Joel Shkedy. With the assistance of fellow scouts from his troop, Noah photographed all 140 pages of the large, fraying scrapbook and uploaded them for public viewing in as an online photo album. He then selected 25 photographs and created informational slides about each that are also available online. Ten of these were picked by airport management to become informational plaques now on view at the airport. Cooperman created the plaques by hand leading a team of scouts as well as cadets from his squadron.
SMS Mathcounts Team Places First in State
Details

Written by

Joanne Wallenstein

Hits: 4118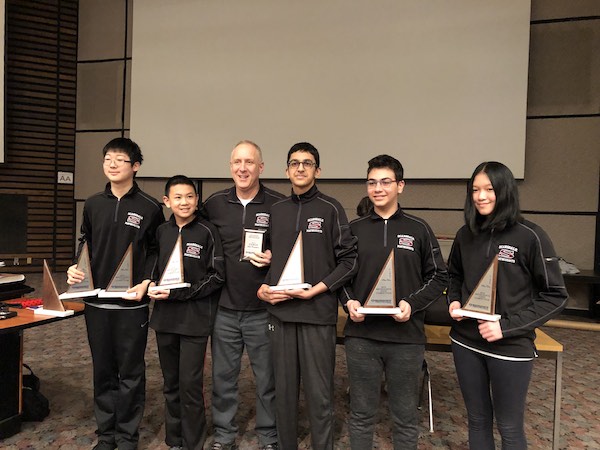 For the second time in recent years, the Scarsdale Middle School Mathcounts team took FIRST PLACE in the New York State competition, outscoring 43 schools that qualified from their local competitions. Matthew Zhao was the number one scorer and qualified for the national competition to be held in May in Orlando. Since the Scarsdale team won, Steve Weiss will coach the NY State team.
Pictured left to right:
Matthew Zhao, Maxwell Zhang, Coach Steve Weiss, Sameer Kini, Ali El-Moselhy, Hannah Wang
2019 Summer Camp and Activities Guide
Details

Written by

Joanne Wallenstein

Hits: 6443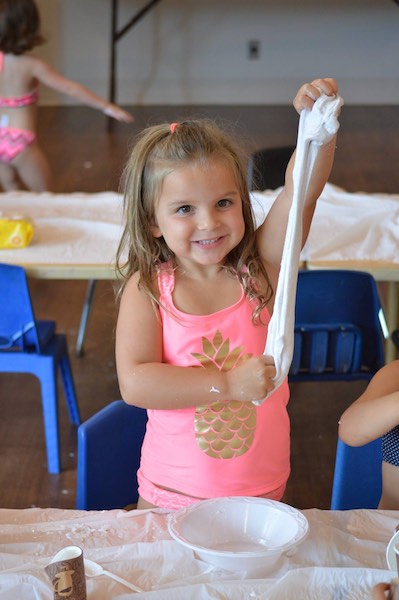 It's one of the coldest winters on record, making it hard to imagine June, when school will be out, and your kids will be ready for summer fun and enrichment. Despite the thermometer, directors of summer programs and camps are busy planning for the summer of 2019 now – and invite you to see what they offer.
We reached out to a range of summer camps and programs for kids from 2 to 17, and here's information from some programs sure to be enjoyed by Scarsdale kids. Contact them by phone or email and be sure to mention Scarsdale10583.com.
Beth El Day Camp in New Rochelle is the place to be for children ages 2-8! Widely recognized as the best-in-class day camp in Westchester, Beth El continues to be the most fun, most trusted choice for young campers and their parents, year after year. Join us Thursday, June 27 through Wednesday, August 21, 2019. We offer before and after camp care 7am-7pm. Campers love the sports, especially tennis, swimming twice a day in the pool, music, arts and crafts, cooking, dancing, nature, STEM, yoga, karate, and much more! Proudly accredited by the American Camp Association (ACA), we are also known for our nurturing environment, cutting-edge programming, and commitment to safety. We have the county's finest, best-trained professional staff and a very favorable child to staff ratio. Whether this is your child's first camp experience or not, at Beth El everything begins with love and ends in fun.

Beth El Day Camp
1324 North Avenue
New Rochelle, NY 10804
(914) 235-2700 ext. 256
daycamp@bethelnr.org

Inchworm at the Scarsdale Congregational Church Nursery School summer program has been running in the community for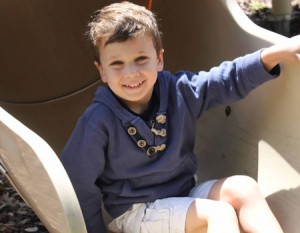 over 30 years. Inchworm is a four-day per week, morning-only program open to children who will be entering Three's classes, Four's classes, or Kindergarten for the 2018/2019 school year. Inchworm staff are all experienced preschool teachers. Each day at Inchworm includes indoor play, arts and crafts, stories, games and snack. There is also a special activity every day, such as a visit from our Nature Specialist, music, or a gym/fitness class - outdoor playground and sprinkler play too! Each week at Inchworm features a different theme, and daily activities and crafts are geared toward that week's theme. Inchworm runs M-Th each week from 9:15 a.m. to 12:00 noon. Summer 2018 program dates are June 25th to August 2nd, and tuition is $210.00 per week (3 week minimum required); Registration will open to the public on February 26th. For more information and to download our application, please visit our website or call 914-723-2440.

Inchworm Summer Program
Scarsdale Congregational Church
One Heathcote Road
Scarsdale, NY 10583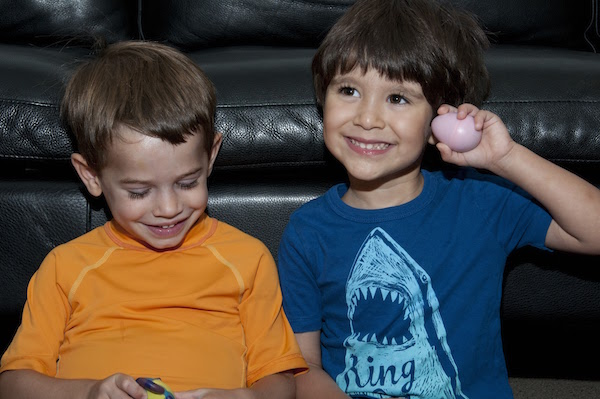 Scarsdale Synagogue's Summer Stars Summer Program is the perfect summer experience for young children. This warm and nurturing seven-week summer program is for children 18 months to 5 years old. The children are engaged in activities such as sports, music, art, story time, daily water play and much, much more. There are special theme days each week such as Circus Day, Hawaiian Day or Carnival Day. At Summer Stars, friendships are formed and children grow socially, emotionally and intellectually as they engage in fun, stimulating summer activities. There is a three-day option for toddlers ages 18 to 30 months. Two year olds may choose a three-day option or attend five mornings a week. Three to 5 year olds may choose a half-day, 9am -12 noon option or a full day option from 9am - 2pm. Your child will sparkle and shine at Summer Stars!

Scarsdale Synagogue Summer Stars
2 Ogden Road
Scarsdale, NY
914-723-3001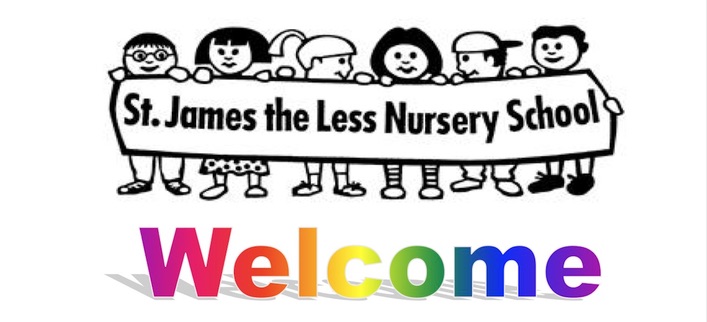 St. James The Less Fun In The Sun Summer Program is a morning program for children aged 2, 3, 4 or 5 year-old program or those entering kindergarten in the fall. Staffed by experienced nursery school teachers, Fun in the Sun Summer Program offers outdoor playgrounds, water tables and sprinklers plus music and movement, gym and yoga classes, arts and crafts and fun weekly themes. Directed by Cheryl Smith, the program runs from 9- 11:45 am, Monday through Thursday from June 24 to August 1. For the two's program, there is one counselor for every five campers and for the 3,4,5's, there is a 1 to 7 counselor camper ratio. Fees are $200 per week and incoming 2's have the option of 2 or 4 days at $100 or $200 per week. For more information, contact Cheryl Smith, Director 914-723-1018 or director@stjamesnursery.org.

Fun In The Sun Summer Program
St. James the Less
Crane Road and Church Lane
Scarsdale, NY 10583



Westchester Reform Temple's "Summer Play Place Camp" offers young children a unique 7 week summer experience. The professional certified staff provides arts and crafts, water-play, stories, games, sports and snack within a nurturing and loving environment. The 3's and 4's program is enhanced by specialists in music, movement and nature and special theme days. There are separation classes and classes with a loved one to stay as options for children who will be entering a 2's program in September. The little ones also enjoy crafts, water-play and music. Your children will learn, laugh and flourish. Click here to register.

Summer Play Place Camp
255 Mamaroneck Road
Scarsdale, NY 10583
914-723-5493
Email: sue.tolchin@wrtemple.org

Camp Ramaquois: "A day camp as complete as sleep-away camp", situated on 44 magnificent acres in nearby Rockland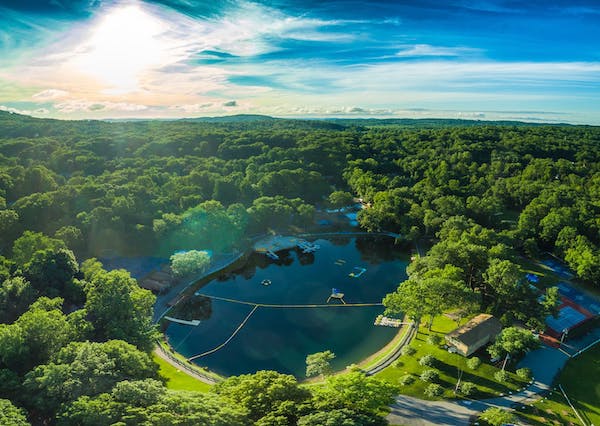 County. From adventurous activities to creative arts to athletic activities, boys and girls, ages 3-15 experience a traditional day camp program filled with a variety of stimulating activities including instructional and general swim in nine heated pools and boating on a five-acre lake. Seven period programs planned for each age group include a splash park, aerial adventure park, climbing wall, flying squirrel with zip lines, tennis, basketball, volleyball, lacrosse, hockey, softball, soccer, recycling bin, ceramics, nature facility with petting zoo, dance, drama, yoga, special events and much more. Facilities include an air-conditioned indoor gym and group bunks with bathroom facilities. Hot lunch is served in an air-conditioned dining room by waiters and waitresses. Junior Camp for 3-6 year olds has a separate campus with age-appropriate activities and facilities. Ramaquois offers pre-teens and teens a regular camp program in combination with an optional Trail Blazers trip program. Day trips planned for 3rd–10th graders; overnight trips planned for 5th-10th graders; Leadership Program for 10th graders. Door to door air-conditioned mini-bus transportation is provided using professional CDL licensed school bus drivers and a bus counselor, who provides safety, as well as planned activities on the bus. Ramaquois is a magical camp where children experience a sense of adventure, meet new challenges, create wonderful memories and make lasting friendships.
Camp Ramaquois
30 Mountain Rd
Pomona, NY 10970
845-354-1600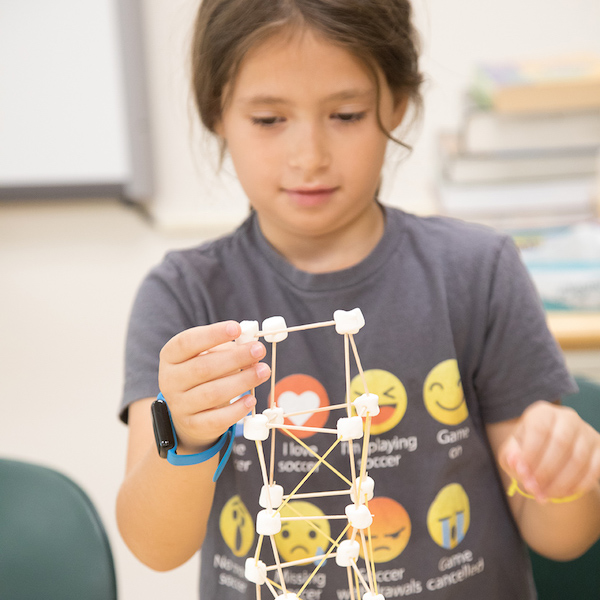 Challenge Camp: Open the door to a delightful and meaningful summer of fun and learning for your bright, curious child. Challenge Camp is an ACA accredited camp celebrating its 39th summer. Join them at their fully air conditioned facility in Hartsdale, NY. Challenge is dedicated to providing meaningful opportunities for children aged 4-15 to realize their intellectual and personal potential. They offer over 100 STEM and Arts based enrichment courses ranging from 3DPrinting, Coding, Cooking, DJ-ing, Drones, Escape Room, Filmmaking, Fortnite, Minecraft, Photography, Robotics, Theater and more. Sports options include Swimming, Fencing, Hip-Hop Dance, Ninja Warrior and Tae Kwon Do. Challenge campers customize a program of selections based on their interests and follow their courses for an entire session, enabling their knowledge and interest to grow throughout the session. Bus transportation and early/extended day options available. Please join them for an Open House on Sunday February 10th, from 2-4PM at their location.
Challenge Camp
Schechter Westchester
555 West Hartsdale Avenue
Hartsdale, NY 10530
914-779-6024
Email: info@challengecamps.com

The House of Sports is your one stop shopping for weekly sports camps this summer! From ages 3 years old through high school, the House of Sports offers programming for children of all ages and ability level. For our younger campers, we offer a multi-sport camp that incorporates both learning and playing a variety of sports each day. For children in 3rd grade and older, they also offer sport specific camps in lacrosse, basketball, soccer and baseball. All camps take place in a 100,000 square foot climate controlled facility in Ardsley, and all camps are staffed by professional coaches and instructors.
House of Sports
1 Elm Street
Ardsley, NY
914-479-5419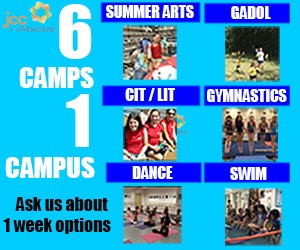 For over 40 years, the JCC of Mid-Westchester has introduced children to the joy of summer camping. They now have 6 camps on 1 campus and an innovative One WEEK camp registration options. They will be adding towel services and extended days. They continue to offer seven weeks of camps, with a five day per week or three day per week option, which is ideal for young campers. The day camp introduces campers to a variety of professionally led activities and weekly special events including instructional and recreational swim in their heated indoor pool (beginning with 3 year olds), gymnastics, a variety of different sports activities, arts and crafts, and nature. Based on many conversations with parents JCCMW now offers innovative ONE WEEK registration options suitable for the summer offering with the exception of Dance Intensive and CIT/LIT. They offer low staff to camper ratio and early drop off/late pick up. Unique to the JCC is its renowned Summer Arts Center (SAC) for the creative and independent child who is interested in the arts. Campers create a custom schedule of up to 20 different classes/week (4/day), all taught by professionals in the field. For campers grades 6 and up who are serious and experienced dance students, there is a comprehensive curriculum of dance and dance-related classes taught by professionals in the state of the art dance studios. The JCC also offers STEM robotics program as part of its summer offerings. The CIT/LIT programs offer teens the opportunity to gain hands-on counselor training and leadership experience with social action initiatives and weekly trips. LITs that successfully complete the program may be asked back for the following summer as junior counselors.
JCC of Mid-Westchester
999 Wilmot Rd
Scarsdale, NY 10583
Caryn Symons, Director of Camping 914-472-3300
Email: info@jccmw.org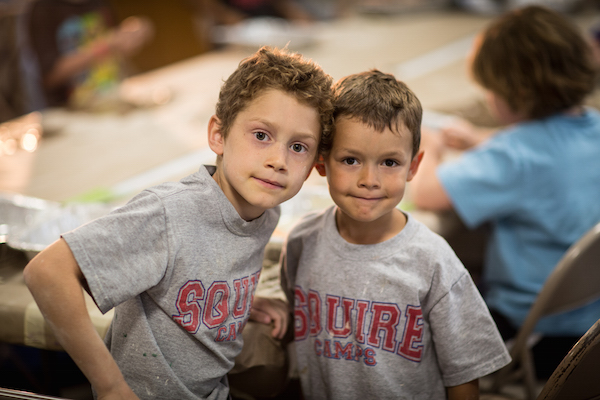 Squire Advantage and Squire Sports Camps at Maria Regina High School in Hartsdale is celebrating its 46th year and is the proud recipient of the first ever Westchester Country Inspector Choice Award! An OPEN HOUSE and CARNIVAL is scheduled for Saturday March 9th from 1-4pm. There will be door prizes, bouncy houses, carnival games and food! Instructors and coaches will showcase their courses and tours will be given. Courses are taught in air-conditioned classrooms by certified teachers. Hot lunch is included and transportation is available. Squire Advantage Primary (grades K-3) and Advantage Choice (grades 4-9) is created for campers who wish to custom design their own schedule by choosing courses in the fields of swimming, computers, sports, fine arts, science, cooking, music and more. There are more than 50 different activities to choose from! Squire Sports Camps are divided into two different sports programs. Squire All Sports Academy (ages 6-15) allows for instructing and playing of many different types of sports throughout the day. Sports include tennis, basketball, soccer, baseball, football, etc. Squire Tennis Academy (ages 6-15) is a fun and challenging tennis experience designed for beginners to experienced players. Squire Camps programs run from July 1st until August 16th, 2019.
Squire Camps
Maria Regina High School
Hartsdale, NY
(914)328-3798

Westchester Skating Academy: Weekly camps for all ages and abilities. Mini Camp, designed for preschool through eight-year-olds, includes two daily skating lessons, plus nature, science, magic, soccer, and crafts from June 10- 28 and August 12-30. Figure Skating Camp with Olympic coaches runs for 11 weeks beginning June 17 – August 30. Hockey Camp runs for nine weeks beginning July 1 to August 30 and offers excellent player development.
Westchester Skating Academy
91 Fairview Park Drive
Elmsford, NY 10523
(914) 347-8232
Music and Dance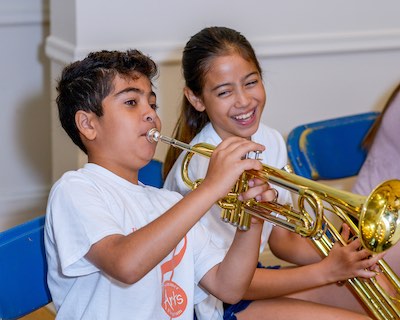 Hoff-Barthelson Music School's Summer Arts Program (SAP) provides a joyous, transformative opportunity for artistic exploration for students in grades 1-10. Each participant's program is individually tailored to his or her needs and interests. Through the SAP, students often form lasting friendships that help catalyze and reinforce learning.
Taught by top-flight faculty, offerings include Instrumental Classes, Orchestra, Chamber Music, Visual Arts, World Drumming, Music Technology, Chimes, Chorus, Piano for Non-Pianists, Jazz, Rock, Musical Theater, and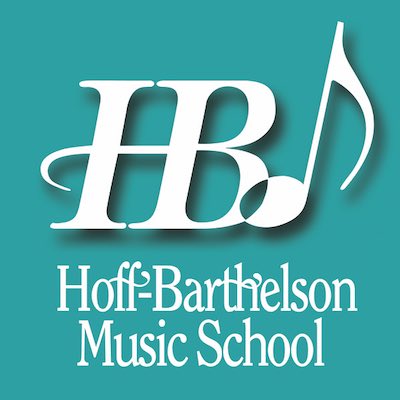 more!
Unfettered by schoolwork and the scheduling challenges often faced during the school year, SAP students have the latitude to try additional instruments, experiment musically, take lessons every day, and perform each week. Consequently, they're able to make tremendous progress over the program's five weeks (July 1 – August 2).
Morning Only, Extended Day and Afternoon Only options available. Early bird discounts available through March 29. Open House on Thursday, January 31 from 7-9 pm; snow date February 7.
Hoff-Barthelson Music School
25 School Lane
Scarsdale NY 10583
Phone: (914) 723-1169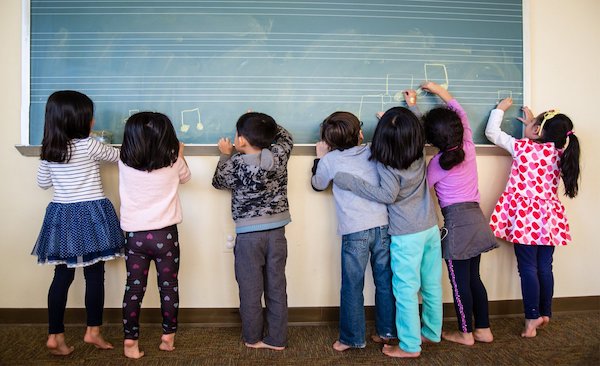 Come play an instrument, sing, act, dance, and create your own masterpiece! Summer Music Programs at the Music Conservatory of Westchester are fun and engaging for children in grades K-8, while providing the highest quality arts instruction. Flexible drop-off and pick-up hours are available for all programs with full- or half-day schedule options, with various sessions running between June 27th and August 23rd. Learn more at our upcoming Open Houses on Saturday, February 9th and Saturday, February 23rd from 10am – 12pm, and take advantage of our Early-Bird Rate!
Music Conservatory of Westchester
216 Central Avenue
White Plains, NY 10606
914-761-3900
Steffi Nossen School of Dance offers a wide array of Summer Dance Camps and Intensives for a variety of ages, levels and interests. Preschoolers to pre-professional dancers can participate in 1 to 2 Week offerings giving participants both a diverse dance experience and enhancing their technical and artistic growth. Camps and Intensives are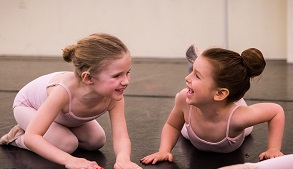 offered in Creative Movement, Ballet, Modern, Jazz, Tap, Musical Theater and Adaptive Dance for children and adults with physical or developmental disabilities. New camps this summer are Hip-Hop Camp, for the 1st to 5th grader who loves Kidz Bop Music Videos or is hooked on Fortnite and Composition Camp giving your rising choreographer the basic tools to create their own masterpieces - exploring time, space, shapes, dynamics and relationships in dance while finding their own voices as story tellers. Dance Camp is a great opportunity to build communication skills and self-assurance while exploring their creativity in a small intimate group setting. A Summer Experience you do not want your dancer to miss! Extended care available. Register before April 1st for a 10% discount.
Steffi Nossen School of Dance
216 Central Avenue
White Plains, NY 10606
914-328-1900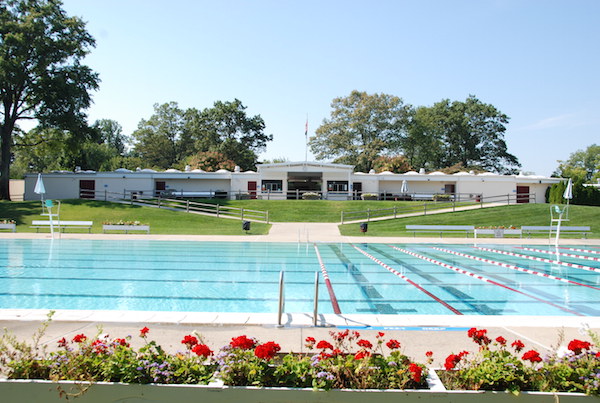 The Scarsdale Recreation Summer Day Camp offers four day camps for children from Kindergarten through eighth grade, including recreational and educational programs and daily swimming at the Scarsdale Pool. The camp accommodates about 900 children in grades K-8. Camp Sagamore is for children entering kindergarten, Camp Lenape for first graders, Camp Wapetuck for second graders and Camp Patthunke is for kids in third through eighth grades. The season runs from Monday, July 1-Friday, August 2 (no camp July 4) from 9am - 3:30pm. Transportation is provided from Scarsdale Pool, Quaker Ridge, Greenacres, Heathcote, Fox Meadow, and Edgewood. There are also combination camps for third-eighth graders who can choose soccer or sports camp in the morning and regular day camp in the afternoon. The Village offers two sessions of Teen Travel Camp for sixth through ninth graders, who go on a different trip each day.
Scarsdale Recreation Camp
Phone: (914) 722-1160
Email: recreation@scarsdale.com
Peter and The Wolf – A Children's Concert & Meet the Instruments Party
Details

Written by

Joanne Wallenstein

Hits: 1801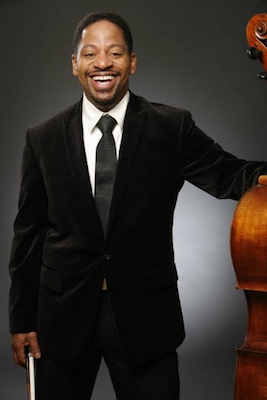 Hoff-Barthelson Music School presents a special concert and "meet the instruments" party for children ages 4-9 and their adults, featuring a performance of Sergei Prokofiev's enchanting classic "Peter and the Wolf." Performed by members of Hoff-Barthelson's exceptional faculty, the concert will be presented at 1:15 pm and again at 3:15 pm on Sunday, March 24, 2019, at the School, 25 School Lane, Scarsdale. Admission is free of charge, however, reservations are required and can be made by visiting www.hbms.org.
Designed to be fun, educational and engaging, the concert will spark the imagination of the whole family through an exploration and sampling of the instruments. Stay afterwards for light refreshments and an opportunity for children to meet the "Peter and the Wolf" instruments up close along with the piano and guitar!
Faculty performers include Donna Elaine, flute; Elizabeth Condon, oboe; Dorothy Duncan, clarinet; Janet Grice, bassoon; Lani King Chang and April Johnson, violins; Naomi Graf, viola; Troy Stuart, cello; Glenn Rhian, percussion; Robert Schwartz, conductor and Jenny Hayden, narrator. Joining the faculty are special guest artists Igor Sherbakov, French horn and Rich Messbauer, double bass.
"Prokofiev's 'Peter and the Wolf' is one of the greatest works for introducing children to music and the instruments of the orchestra," said Ken Cole, Hoff-Barthelson's Executive Director. "This event is specially designed for children ready to choose their first instrument – a great opportunity to hear a multitude of instruments, try their hands at them, and meet other students and faculty."
For Additional Information/Reservations:
For additional information or to reserve seats, visit www.hbms.org, call 914-723-1169 or, e-mail hb@hbms.org.
Letter to the Editor: Scarsdale Coalition for Safer Schools Calls for Implementation of Safety Measures
Details

Written by

Joanne Wallenstein

Hits: 2872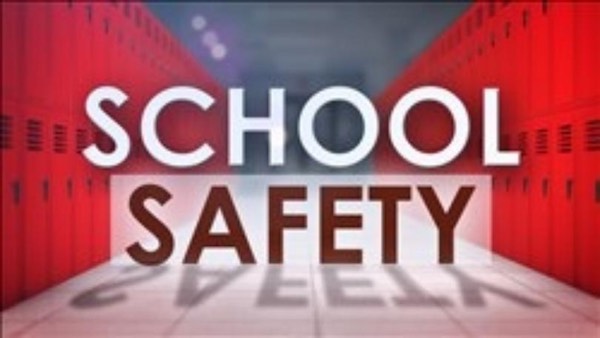 This letter was sent to Scarsdale10583 by Roger Neustadt on behalf of the Scarsdale Coalition for Safer Schools:

I have attached comments that we intended to read at the Community Safety and Security Forum on January 23. Unfortunately, the District Administration chose not to allow any community members to speak, despite it being billed as an open forum. It also changed from the last forum at which residents had such an opportunity. This is right in line with our position that the District Administration is primarily concerned with controlling the narrative and avoiding public criticism, wherever possible. While we understand that this is not an unusual format, it was a departure from what had been expected and ensured total control.

Unfortunately we hold little hope that a true conversation can be had with this administration as they seem totally unwilling to engage. That is a problem.

Here are my comments:

I'm Roger Neustadt from the Scarsdale Coalition for Safer Schools. We have over 650 parent and family members representing over 1,000 individuals who are concerned about the state of security in the schools, the lack of transparency on the part of the District Administration and the lack of expertise among those responsible for making the decisions regarding the security of our children. Hopefully after tonight we will have more members after tonight! As you may be aware, we have promulgated a list of 21 items entirely focused on security (I have copies for anyone that would like to see it). We call upon the District and the Board to review and institute all of these items, many of which have been endorsed at the Federal level. We believe that one item, in particular, can alleviate most of our concerns and allow us to step back from this discussion with confidence.

There are numerous Scarsdale residents who have offered their assistance to the process of improving security for our kids. These are people who have backgrounds, expertise and experience in various aspect of building security, personal security, emergency response, interaction with state and federal security officials and emergency response planning. These people perform such tasks for a living. The response that these parents have received from the District has been regrettable at best. They have been ignored, patronized and rejected. Why? We have still not received a legitimate answer despite multiple requests. The only answer we have received is that the information is too critical to be revealed to anyone other than District employees. As these security experts would really jeopardize their own children be releasing critical information to the public.

We ask, no we demand, that the District, or the Board appoint a committee of Scarsdale residents, who are experts in various areas of security, to provide meaningful oversight to the District's security efforts. There is simply no valid reason not to take the vital step. We would like this commitment to be made here, today, by the Board and the District. If not, please tell us why this is a bad idea.