Designing Your Holiday Table
Details

Written by

David Cipperman

Hits: 1072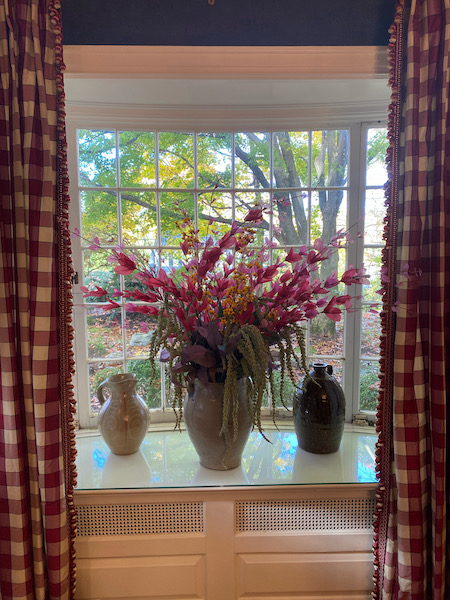 There's more to Thanksgiving than the turkey. Don't forget to plan ahead for a festive table. Architect and designer David Cipperman has some wonderful tips about how you can set a beautiful table by combining many items you may already have with seasonal fruit, gourds, foliage and candles for a colorful tableau. Now's the time to pull out the family heirlooms and mix and match them to create a unique look.
You can do the work in advance so that you can concentrate on the food before the big day.
Here are some tips on assembling your holiday table:
1) Take stock of what you have. Take out colorful tablecloths, napkings and pull from different collections of silverware, plates and glasses. Incorporate family heirlooms or items that trigger treasured memories. This will add to the uniqueness of your table and will start a conversation that shares the love and joy these memories recall.
2) Take the holiday decor beyond the tabletop and add a dramatic arrangement of seasonal branches and foliage in front of a primary window or on a sideboard. This will go a long way to extend a warm festive atmosphere. Build your arrangement with cuttings from your own yard and find dried flowers and at Michaels. Buy gourds, pumpkins and pomegranates to decorate the table.
3) Approach the setting of your table as a fun design challenge. Gradually create your table setting by layering each component; from the table linens to the last seasonal leaf or gourd. This will give you a chance to evaluate the progress and effect of your choices.
4) Mix and match plates from different sets.
5) Top each setting with a colorful cloth napkin and a napkin ring.
6) Pull out your candles: tapes, votives and scented for a holiday glow.

Need help with your interior design and home decor? Feel free to visit David Cipperman's website: www.cippermandesign.com or reach out to him at david@cippermandesign.com.
Have fun and send photos of your holiday table to scarsdalecomments@gmail.com.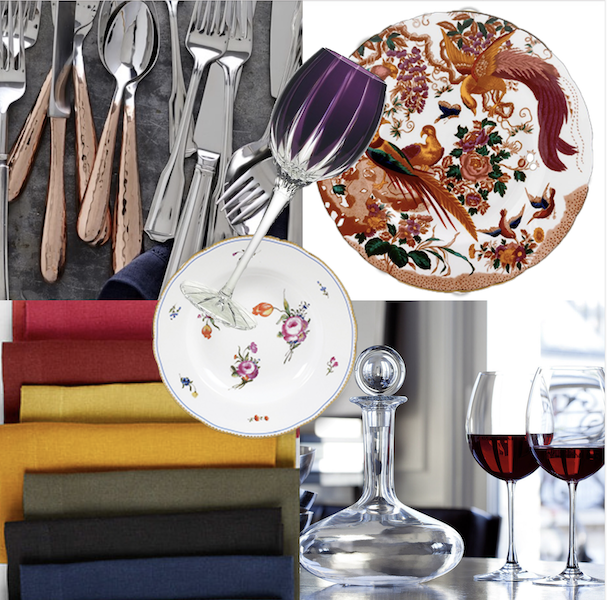 Take stock of what you already have.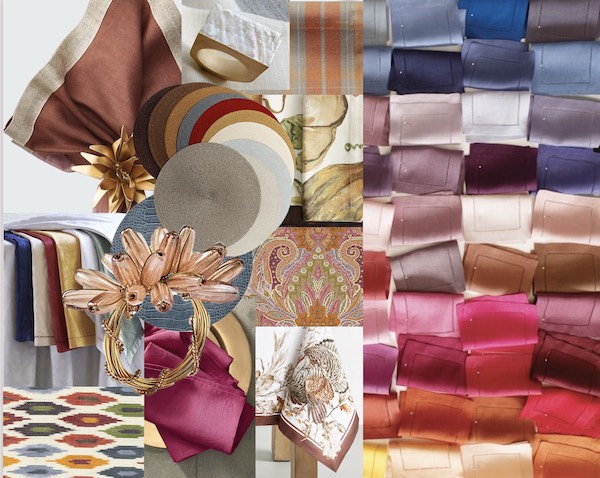 Use a coloful tablecloth, placemats and napkin rings.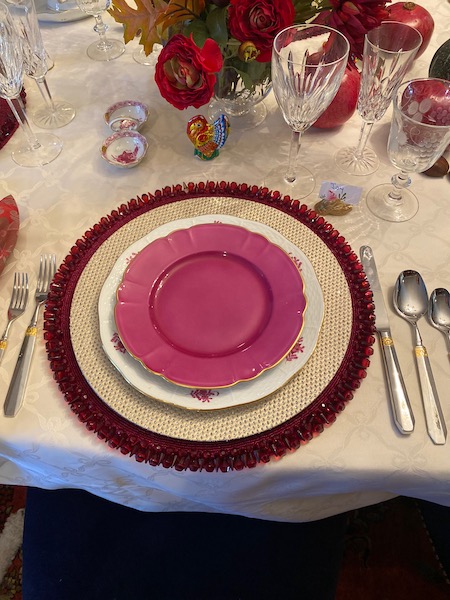 Mix and match plates from different sets.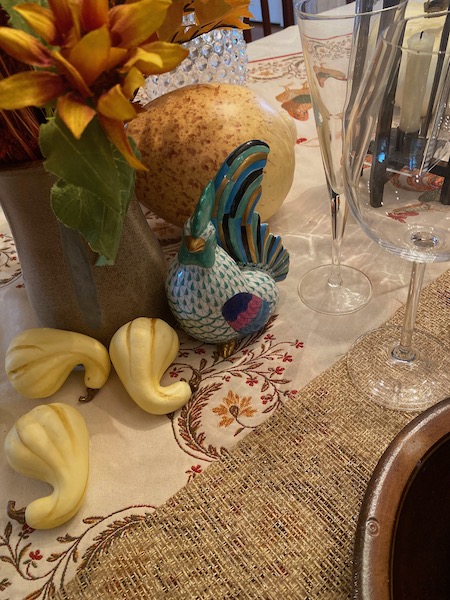 Scatter the table with pottery, pumpkins, gourds and fruit.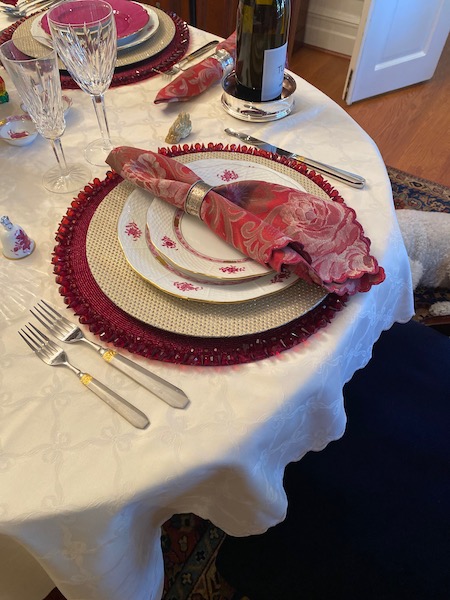 Top each setting with a napkin wrapped in a ring.
The Scarsdale Public Library Goes Fine Free
Details

Written by

Joanne Wallenstein

Hits: 1118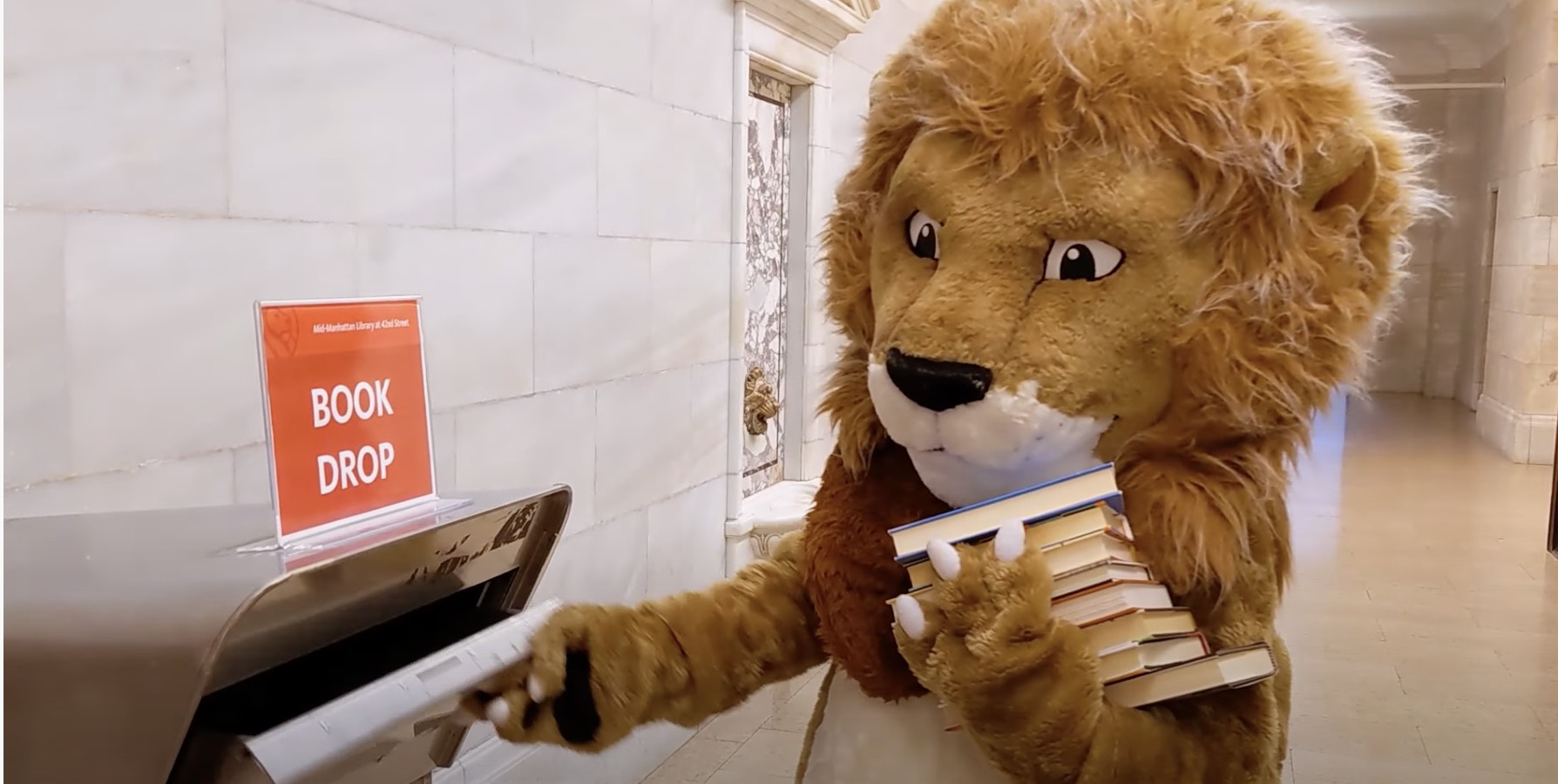 The Scarsdale Public Library is eliminating and forgiving all existing overdue fines, effective immediately. During the November meeting, the Scarsdale Public Library Board unanimously approved the new policy because fines can be a barrier to those seeking literary and community resources. By eliminating fines, the Board aims to further encourage the Scarsdale community to enjoy the library's extensive collections and visit its recently renovated building.

The American Library Association recommends the elimination of overdue fines to reduce economic barriers to borrowing library materials and increase library usage. Libraries across the country have already gone fine free, including the nation's largest library system, the New York Public Library, as well several neighboring libraries in the Westchester Library System, including the White Plains Public Library, Greenburgh Public Library, and Eastchester Public Library.

"The collection of fines makes up less than 1% of the library's budget but can have a hugely negative impact on the use of the library's resources by all," stated Felicia Block, President of the Library Board of Trustees. "The library can offset the loss of this income through other revenue streams, such as space rentals, allowing us to focus on our primary mission, to encourage and foster the lifelong joy of reading in Scarsdale. It is the right time to eliminate existing and future fines to best support that goal."

"The recent renovation of the Scarsdale Library was not just about a new building. It was about creating a welcoming modern community institution that adapts with the times." Library Director Elizabeth Bermel stated. "That includes eliminating outdated practices that can discourage access to the library for those who can't afford fines or are embarrassed to be deemed delinquent. All are welcome to enjoy the library!"
The new policy will be in effect immediately and follows the practice established by Scarsdale and many community libraries during the pandemic, as many libraries were closed to the public and/or had limited hours from March 2020 through mid-2021. Patrons will continue to be responsible for lost or damaged materials.
Halloween Painters Create Stunning Artwork on Scarsdale Storefronts
Details

Written by

Joanne Wallenstein

Hits: 1485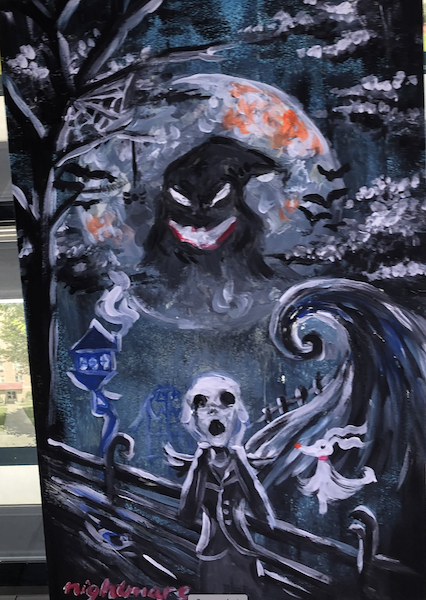 Grand Prize by Isabell ZhuA nightmarish Halloween scene painted by Isabelle Zhu took the Grand Prize of the 2021 Halloween Window Painting contest. Zhu's work was among the work of 146 individuals and teams who entered into the window painting contest portion along with the paintings of another 151 families who participated for fun. You can see it on the window of the office of Douglas Elliman at the corner of Scarsdale Avenue and Popham Road.
Halloween Painting took place a bit early this year, and the weather cooperated. According to Jene Davis of the Scarsdale Recreation Department, the number of entrants is comparable to previous years.
To avoid crowding around the windows, painters were assigned either a morning or afternoon time so there was not the usual throng of artists and parents around the windows. But their colorful and amusing work will entertain shoppers in the week to come.
An award ceremony will take place virtually via Zoom in November. Date TBD.
See below for a list of winners by category and photos of their colorful work.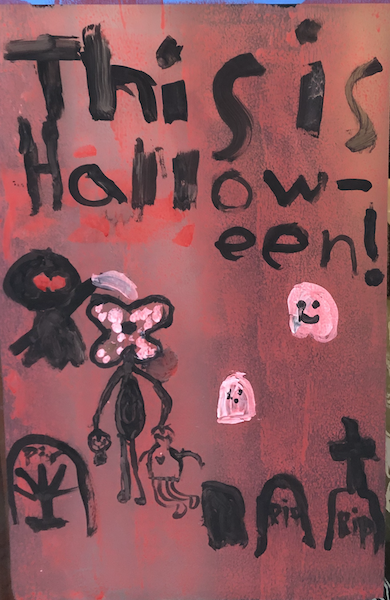 Max Handwerker and Dylan Krisbergh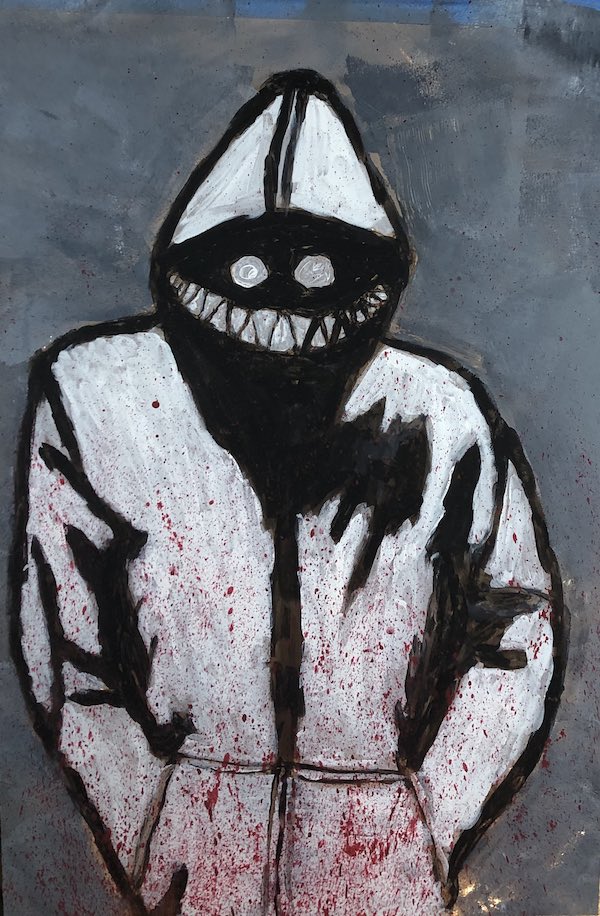 Isabelle Xie and Carrie Ho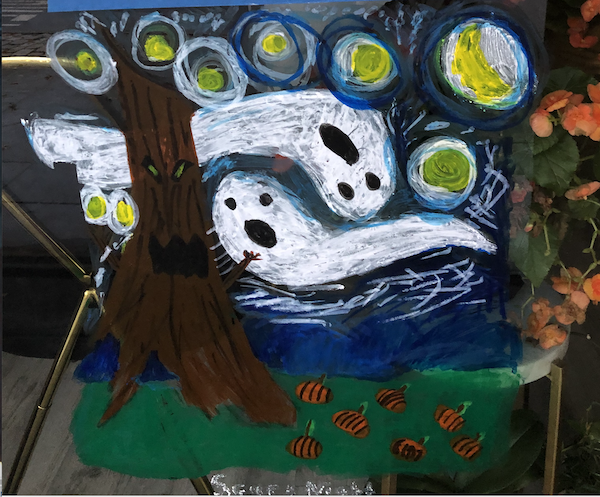 Gia Szuba and Emma McDermott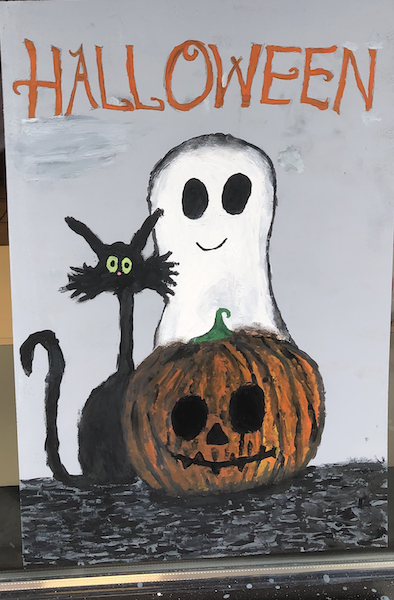 Sydney Geringer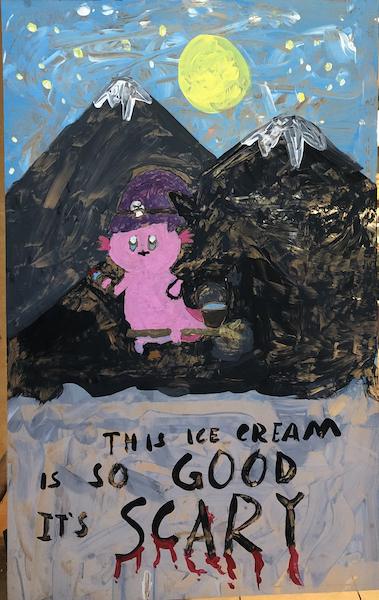 Jabez Keh and Jaden Galante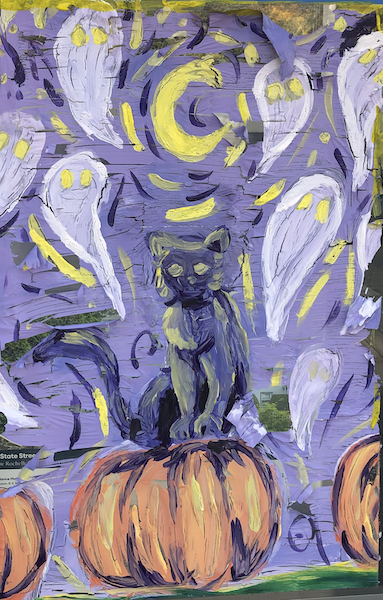 Zoe Pollack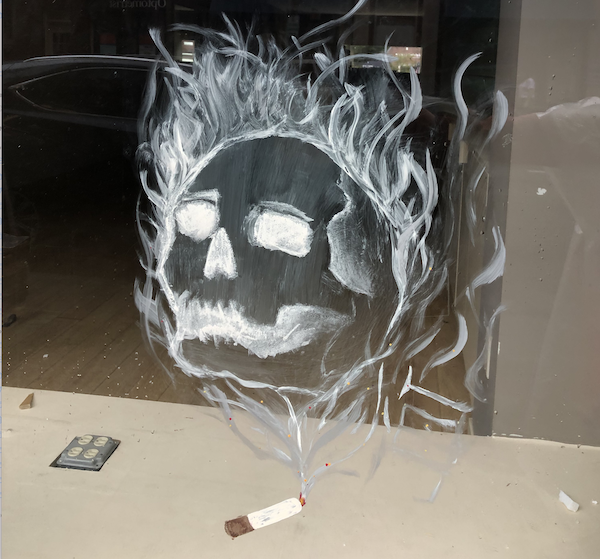 Sarah Luo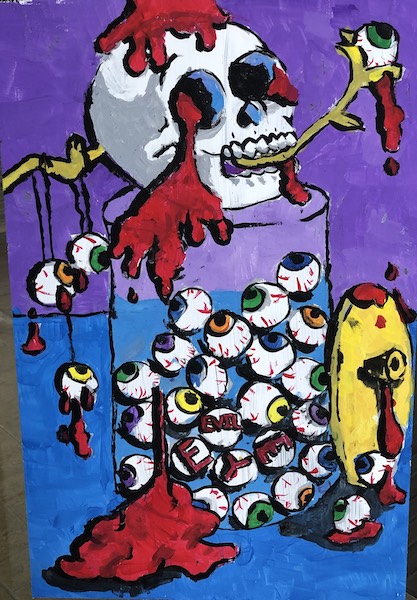 Yunong Lin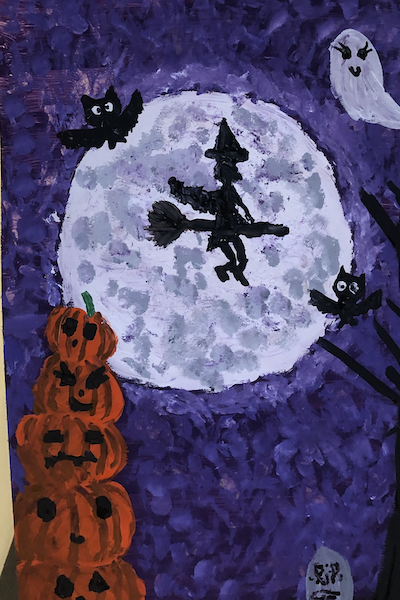 Maia Papale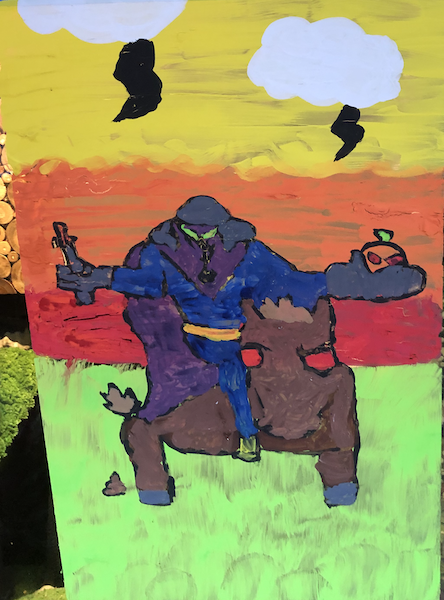 Evelyn Goldberg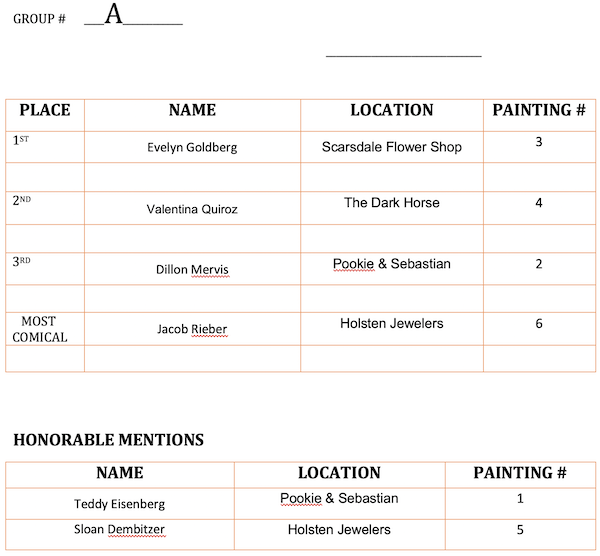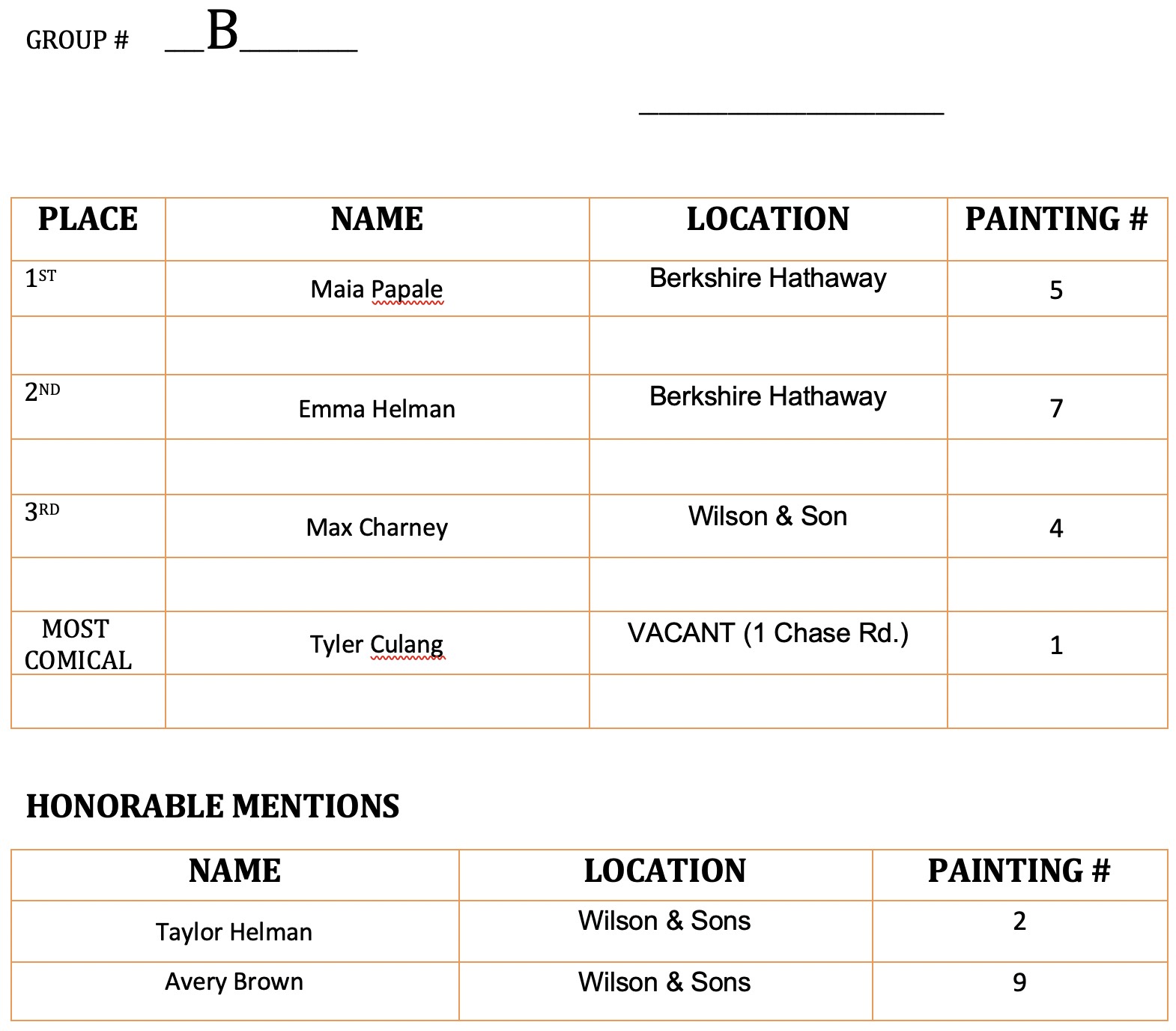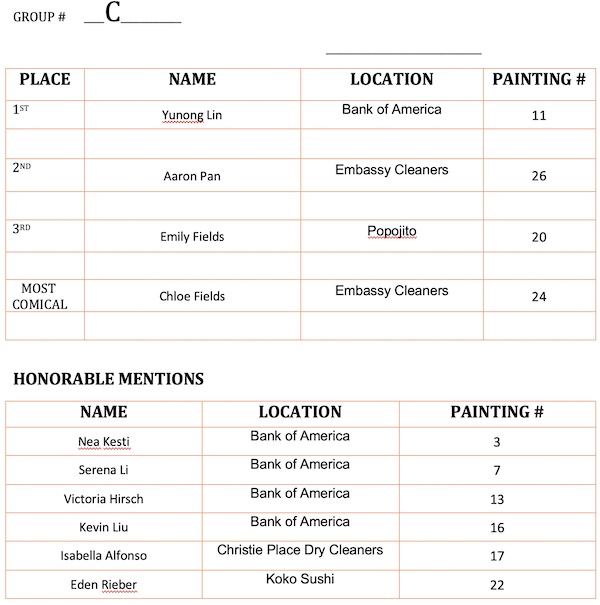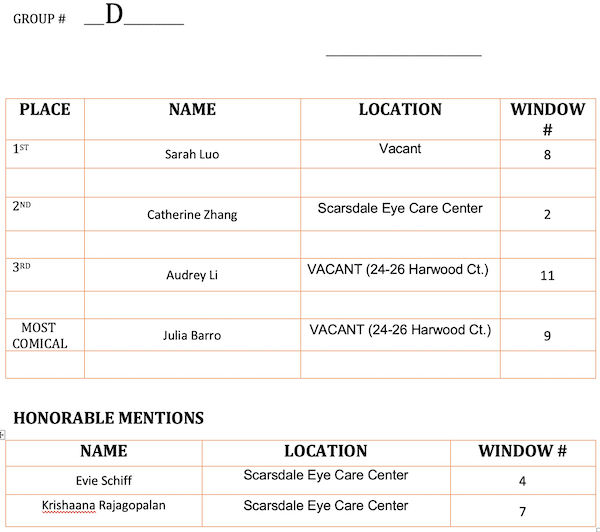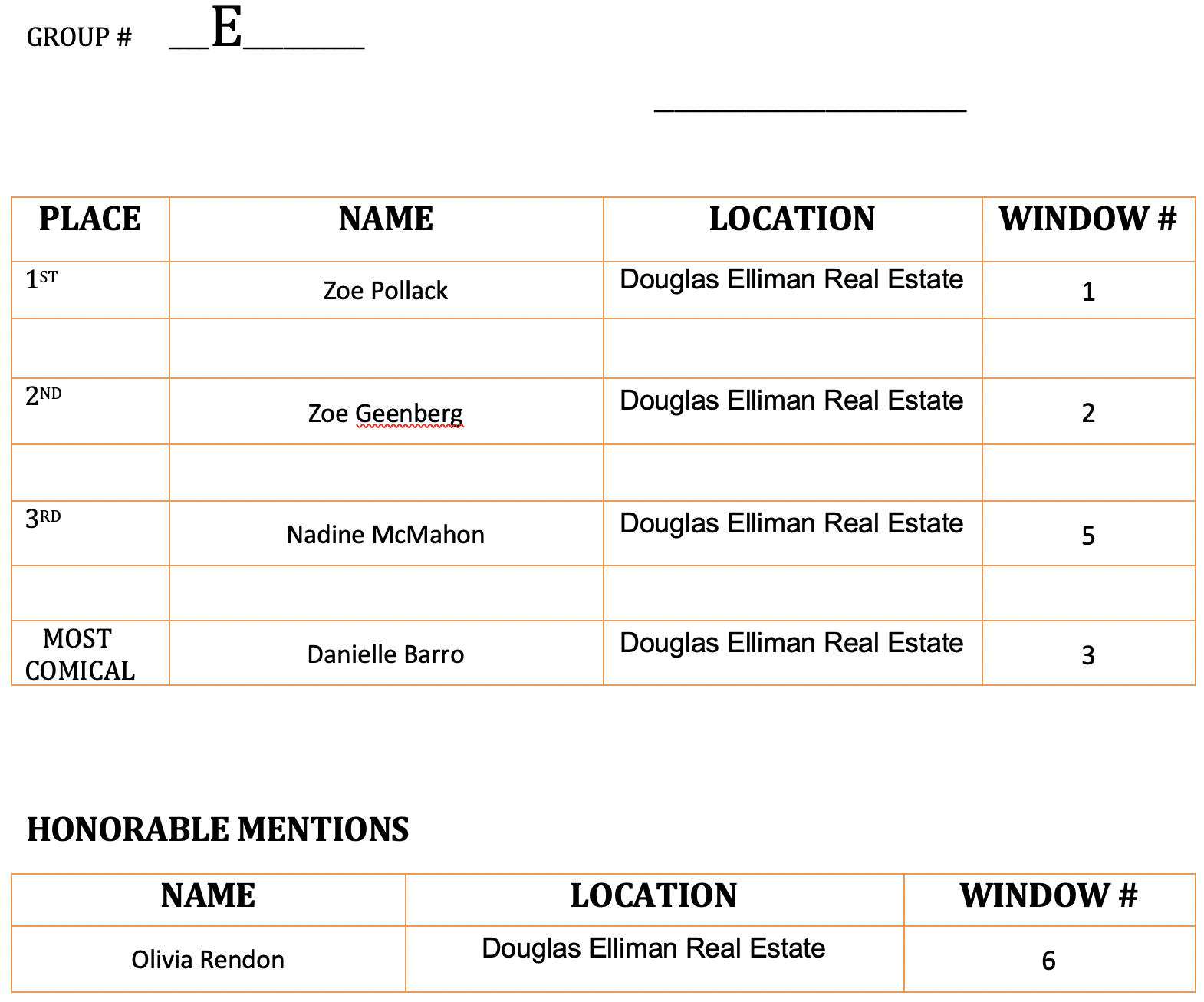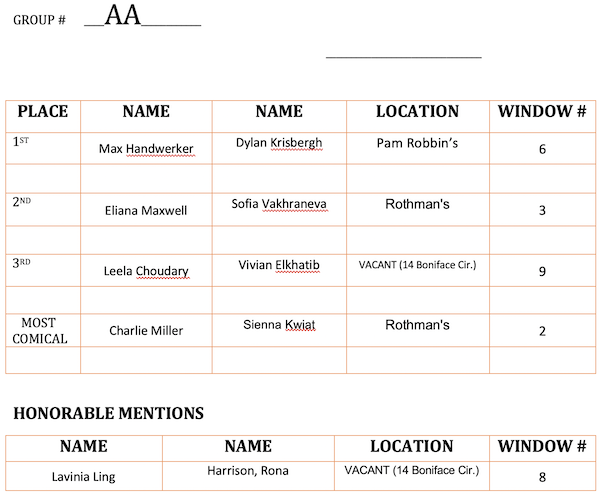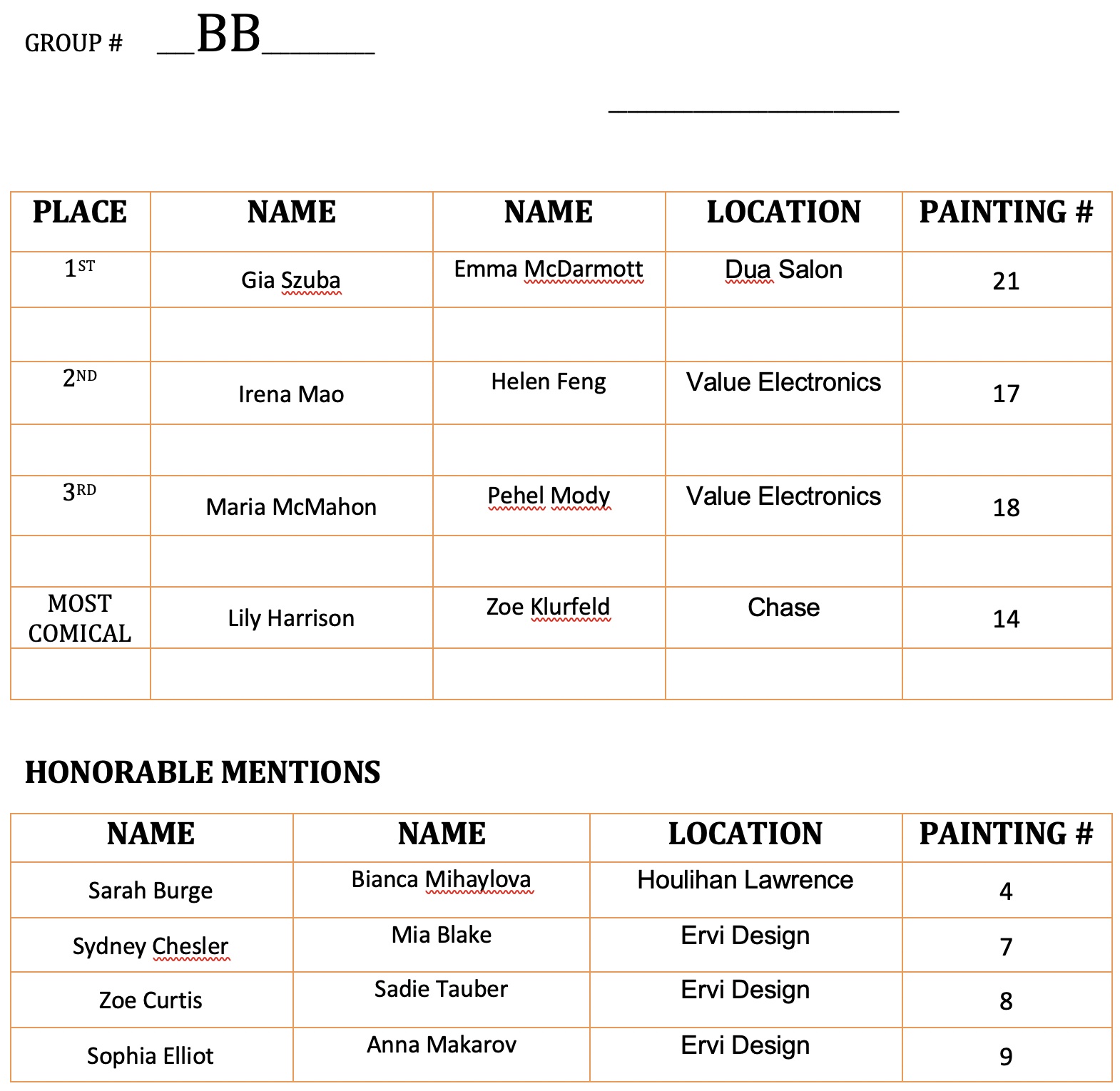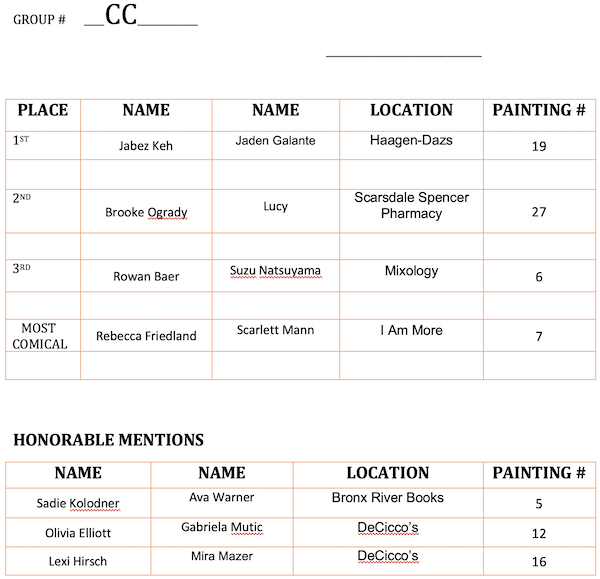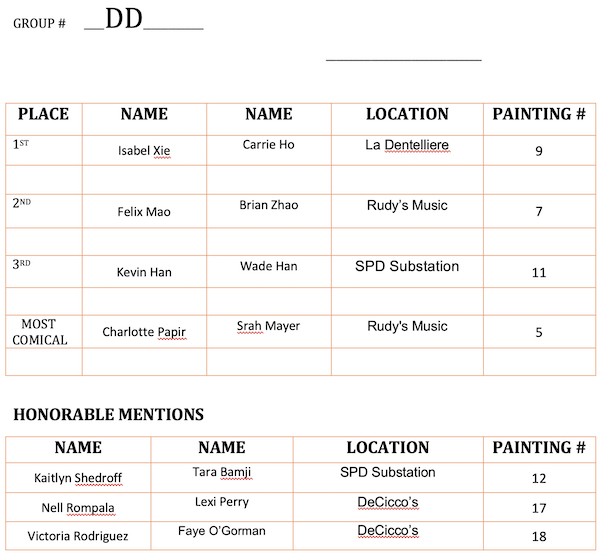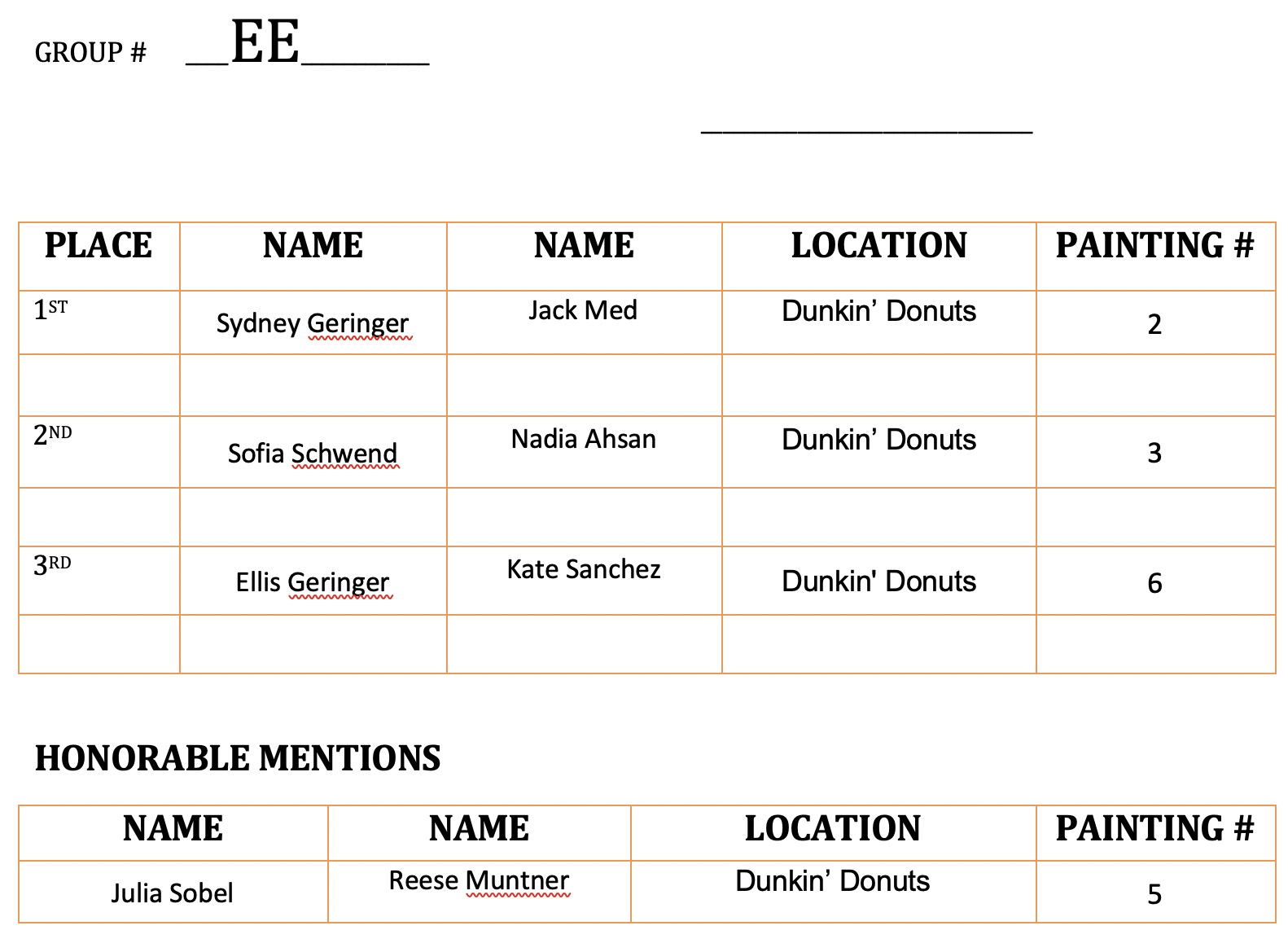 Yalin Chi Piano Recital at St. James the Less Episcopal Church on November 14
Details

Written by

Joanne Wallenstein

Hits: 624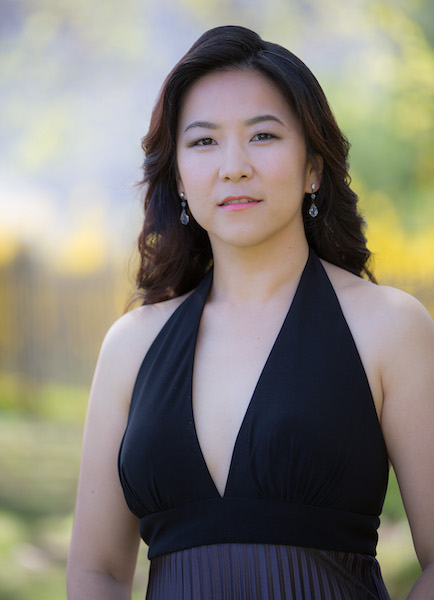 Juilliard and Yale graduate Yalin Chi presents works by Beethoven, Brahms, Rachmaninoff and Prokofiev, along with a solo piano version of Gershwin's Rhapsody in Blue.
Originally from Beijing, China, Yalin Chi made her début with the Central Opera Orchestra before moving to the United States to study at Interlochen Arts Academy. Yalin has performed at venues including Alice Tully Hall, Weill Recital Hall at Carnegie Hall, Kumho Art Hall in Seoul, Korea, and ZhongShan Music Hall in Beijing China. Her solo recital last year was selected by the Poughkeepsie Journal as one of the weekend top picks, and Leslie Gerber of the Woodstock Times described her recent recital in the Saugerties Pro Musica concert series as "flowing and masterful," with "gorgeous tonal coloring."
Yalin has worked with musicians around the world, including principal trombonist of the New York Philharmonic Joseph Alessi, principal trumpet of the London Symphony Orchestra Philip Cobb, clarinetist Alexander Fiterstein, and concertmaster of the Seoul Symphony Orchestra Wayne Lin. As an orchestral musician, she regularly performs with Albany Symphony, New Jersey Festival Orchestra, and has held the principal keyboard position at the Hudson Valley Philharmonic since 2014.
Yalin studied with Seymour Lipkin and Jerome Lowenthal at the Juilliard School where she earned both undergraduate and Master of Music degrees, and continued studies with Peter Frankl at Yale School of Music before joining the West Point Band in 2008.
The Church of St. James the Less offers concerts to the greater Westchester area. To make them accessible to everyone, a simple donation of $20 is requested. This is the first event of the season – a great way to celebrate a return to live performances.
For more information, please contact Barbara Palmer, a member of the Music Guild, at BKPalmer58@gmail.com.
Sunday, November 14 at 3:00 PM
$20 donation per person at door
The Church of St. James the Less
10 Church Lane, Scarsdale, NY 10583
914 723-6100
stjamesscarsdale.org
Author Jacqueline Friedland to Debut "He Gets That From Me" at Bronx River Books
Details

Written by

Joanne Wallenstein

Hits: 902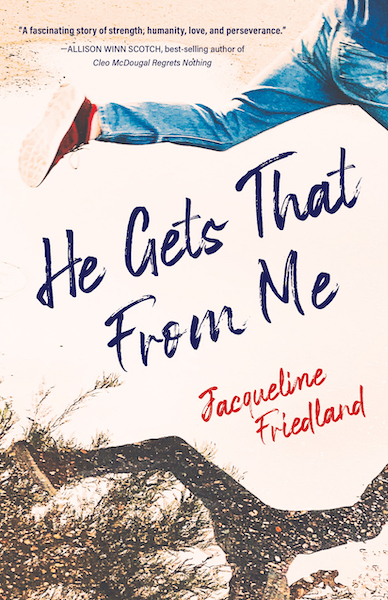 Author, attorney and Scarsdale resident Jackie Friedland will read from her new book, "He Gets That From Me," on Wednesday October 13, 2021 at Bronx River Books at 7 pm.
This is Friedland's third book and follows the publication of That's Not a Thing and Trouble the Water.
He Gets That From Me is the story of a young mother with a toddler and a live-in boyfriend, working at a checkout counter in downtown Phoenix. The job doesn't afford her much financial flexibility. She dreams of going to college and becoming a teacher, options she squandered when she fled her family home as a teenager. When Maggie stumbles onto an ad offering thousands of dollars to women who are willing to gestate other people's babies, she at first finds the concept laughable. Before long, however, she's been seduced by all the ways the extra money could improve her life. Once she decides to go for it, it's only a matter of months before she's chosen as a gestational carrier by Chip and Donovan Rigsdale, a married couple from New York.
After delivering twin babies and proudly handing them off to the Rigsdales, Maggie finally gets her life on a positive trajectory: she earns her degree, lands a great job, and builds a family of her own. She can't fathom why, ten years after the fact, the fertility clinic is calling to ask for a follow-up DNA test.
Author Jacqueline Friedland is a graduate of the University of Pennsylvania and NYU Law School, she practiced as a commercial litigator at the New York law firms of Debevoise & Plimpton, LLP and Boies, Schiller & Flexner, LLP. After determining that office life did not suit her, Jacqueline began teaching Legal Writing and Lawyering Skills at the Benjamin Cardozo School of Law in Manhattan and working on her first book in her limited spare time. Finally deciding to embrace her passion and pursue writing full time, Jacqueline returned to school to earn her Masters of Fine Arts from Sarah Lawrence College, graduating from the program in 2016. He Gets That From Me is her third novel.
When not writing, Jacqueline is an avid reader of all things fiction. She loves to exercise, watch movies with her family, listen to music, make lists, and dream about exotic vacations. She lives in Scarsdale with her husband, four children and two very bossy canines.
Meet her on Wednesday October 13 at 7 pm at Bronx River Books on Spencer Place in Scarsdale.