Conversation with Madeleine Henry, Author of the Love Proof
Details

Written by

Joanne Wallenstein

Hits: 955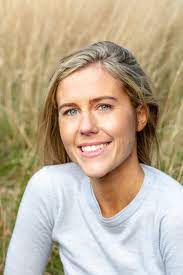 On Wednesday July 28, 2021 at 11 am the Scarsdale Adult School will host author Madeleine Henry in conversation with popular art appreciation instructor Page Knox via Zoom.
The Love Proof is Henry's second novel and has been hailed as "New & Noteworthy" by The New York Times. The plot follows Sophie Jones, a brilliant physicist studying the nature of time who embarks on a journey to prove that those we love are always connected to us. Spanning decades, this love story is about lasting connection, time, and intuition.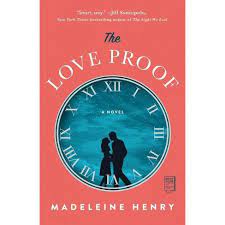 Students Invited to be a Part of One of the Finest High School Orchestras in the United States
Details

Written by

Joanne Wallenstein

Hits: 1028
Students in grades 9 through 12 are invited to be a part of one of the finest high school orchestras in the United States! Hoff-Barthelson Music School will host an information session about auditions for the Festival Orchestra's 2021-22 season on July 22, 2021.
Join Festival Orchestra Music Director Jun Nakabayashi and HBMS Executive Director Ken Cole on Thursday, July 22, 2021, from 7:30 - 8:30 pm for an online information session about plans for the 2021-2022 Festival Orchestra Season addressing the audition process, repertoire, performances, standards of excellence, and special precautions to ensure safety during rehearsals and performances. Visit www.hbms.org for more information and to RSVP to receive a Zoom link.
Hoff-Barthelson's Festival Orchestra is a full symphonic orchestra for high school students at the highest level of technical ability and musical artistry. Under the direction of Jun Nakabayashi, the Festival Orchestra performs three concerts annually; two are with guest artists of international stature. The Orchestra meets on Tuesday evenings from 7:15 - 9:30 pm. Members of the Orchestra participate in sectional coachings with members of the New York Philharmonic. Students not yet in high school but who demonstrate exceptional ability and maturity may also audition.
Audition Information:
Auditions for clarinet, bassoon, trumpet, timpani, and string players will be held online on Thursday, September 2, from 4:00 - 8:00 pm.
For information about audition requirements, visit www.hbms.org or contact the Orchestra's Manager, Mark Kushnir at festivalorchestra@hbms.org.
About Hoff-Barthelson Music School:
Hoff-Barthelson Music School has achieved national recognition as a premier community music school for its unsurpassed leadership in education, performance and community service. With a faculty drawn from the region's most talented teachers and performers, the School has long been one of Westchester County's most cherished cultural resources. At Hoff-Barthelson, students find a warm, friendly music school dedicated to the highest standards of education, performance, and community service. Students of all ages, aptitudes, and levels of interest enjoy a supportive, joyful learning environment; a focus on the whole person; exceptional teaching; and a multifaceted curriculum.
Hoff-Barthelson Music School is proud to be a grantee of ArtsWestchester with funding made possible by Westchester County government with the support of County Executive George Latimer. Programs are made possible, in part, with support from the New York State Council on the Arts with the support of Governor Andrew Cuomo and the New York State Legislature.
Photo credit and caption: Hoff-Barthelson Music School's Festival Orchestra. Photographed by Steven Schnur.
Scarsdale Historical Society to Debut Film: Arthur Manor: A Historical Tour of Scarsdale's First Suburban Community.
Details

Written by

Joanne Wallenstein

Hits: 1374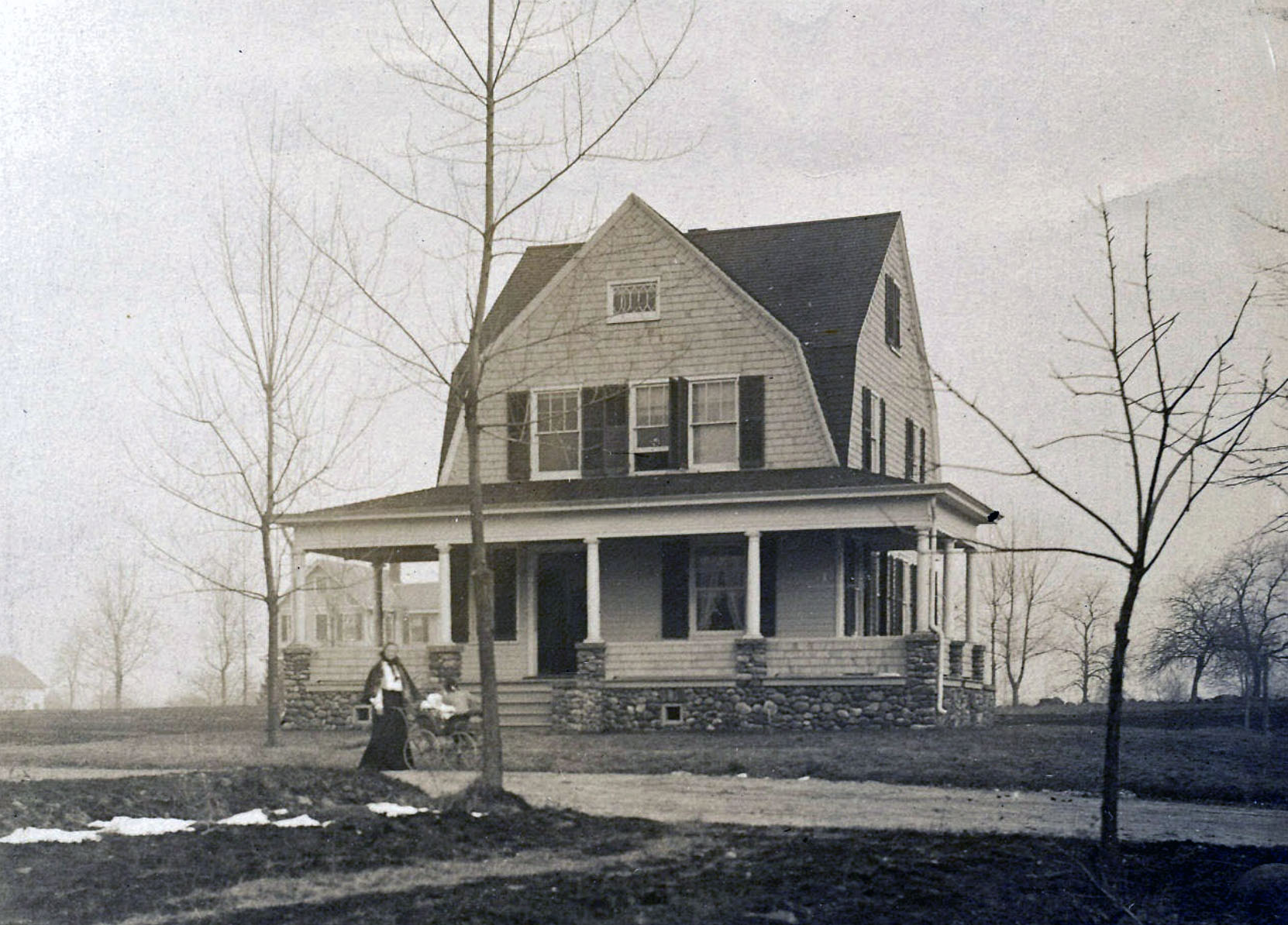 The Scarsdale Historical Society is pleased to announce the Zoom premiere of a new film, Arthur Manor: A Historical Tour of Scarsdale's First Suburban Community. In 1891, the Arthur Manor Suburban Home Company began construction of a housing development that initiated Scarsdale's transformation from a rural town of farms and estates to a modern suburb. This 20-minute film features Jordan Copeland, Scarsdale Historical Society board member and newly appointed Scarsdale Associate Village Historian, as he guides us through Arthur Manor to learn about the history of this unique community and how its growth impacted the nearby neighborhood of Edgewood. The film was directed and edited by Lesley Topping and is her second film in our series about Scarsdale's remarkable neighborhoods.

The film will be shown via Zoom on Monday, June 21st at 7:00 p.m. and will be followed by a question-and-answer session with the filmmakers. This event is presented by the Scarsdale Historical Society and the Scarsdale Public Library. Please register here.

The first film in this series, Path to a Scarsdale Community: Fox Meadow and the Butler Estate was co-produced and narrated by Barbara MacDonald, Scarsdale Village Historian and the Society's Historian. It can be viewed here.
About the Scarsdale Historical Society
The Scarsdale Historical Society exists to discover, preserve, and disseminate historical information as well as inspire others to learn about and contribute to the history of Scarsdale and the Central mid-Westchester region. Learn more here:
Seniors Enjoy A Final Tradition, Outside
Details

Written by

Jamie Robelen

Hits: 1425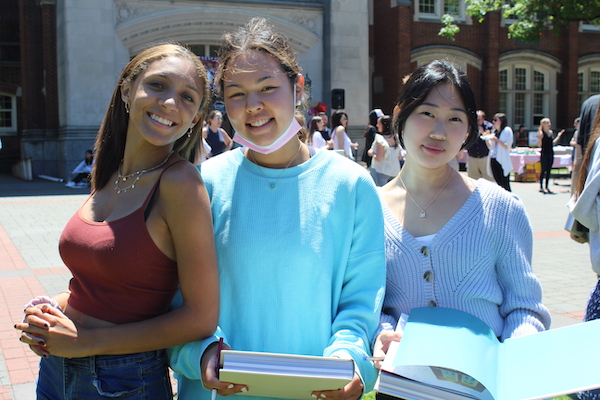 The school year is ending on a high note for the SHS Class of 2021. On Wednesday, June 23, Scarsdale High School seniors came back to SHS one more time before graduation for Senior Day. Seniors attended a college panel made up of SHS alums, to prepare them for their freshman year of college, practiced for the graduation ceremony and met with their deans one final time. Finally, they congregated outside of the Brewster entrance of the school, where they received their yearbooks, their caps and gowns, and enjoyed lunch provided by senior parents.
On what was possibly the most beautiful day of the school year, the entire class of 2021 got to sign each other's yearbooks and connect with their peers, many unmasked. They were also invited to reminisce on their time throughout the Scarsdale schools, with photo displays from each elementary school and the middle school up for all to see.
When asked what the biggest takeaway of the year was, SHS senior Emily Koevary offered this piece of wisdom: "you shouldn't waste time being someone you're not." She went on to explain that over the past few months, she's seen so many people start to express themselves in ways that they never had before. As the seniors didn't get to participate in many typical Scarsdale traditions, they are especially grateful to be able to have this final one. When asked how she felt about graduating, senior Simran Ruta said that "it's bittersweet, but I'm so happy that we get to have a real, full capacity graduation without masks. It's like we came full circle." Senior Dylan Hughson agreed, adding that "it's pretty great, after this entire year, that we finally get one tradition, and it's nice for them to give us a new tradition of decorating our caps." Check out the gallery for pictures from the event.
The Best of the Best in Bar/Bat Mitzvah Vendors
Details

Written by

Stacie M. Waldman

Hits: 2231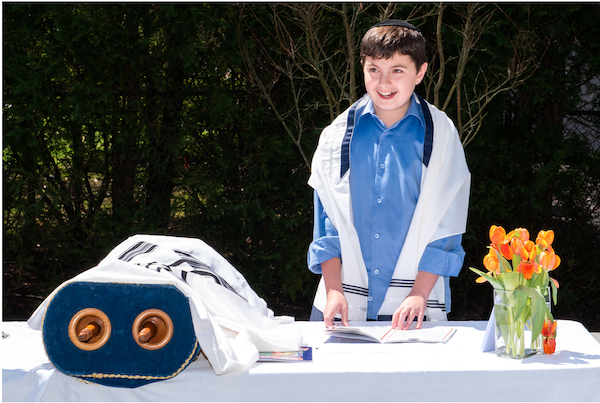 With all of the great news regarding low COVID positivity rates in our area paired with relatively high vaccination rates and the recent emergency use vaccine protocol granted for 12-15-year-olds, BAR AND BAT MITZVAHS ARE BACK!
My own daughter's Bat Mitzvah is coming up June 5 and I admit I felt a bit nervous about the in-person part back in February when we made the decision to move forward. The celebration landscape was looking pretty glum which meant caterers and venues were all generally available as well as logo designers, swag companies, Hebrew tutors, photographers and videographers, DJs, and more. Now that parties are back in action, vendors report they have never been busier and everyone in the area wants their event NOW. Weddings, important birthdays, and Bar/Bat Mitzvahs, some that have been rescheduled 2,3, or 4 times are being postponed no longer. The moral of this story is: the ceremony is the "easy" part in terms of planning but if you're scheduling a celebration, vendors are beginning to book out.
Luckily for us, we have some of the best vendors available locally who survived the slow year and are back in action. Here are some of our favorite purveyors of Bar/Bat Mitzvah "stuff" or services and a bit about what they can do for your family to make your child's ceremony and celebration memorable and special.
Jennifer Rozbruch Design creates logos, branding, paper and printed goods for life cycle events that elevate any celebration. From invitations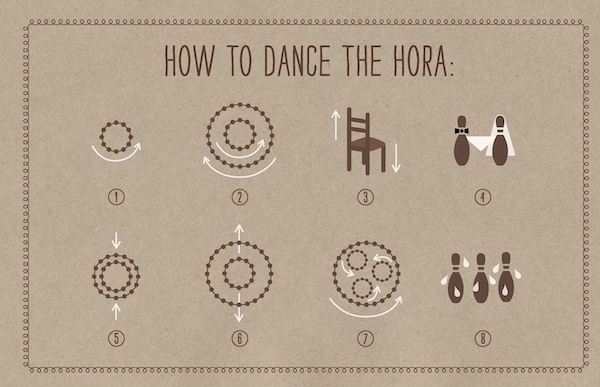 to event graphics to branded swag, Jenny's designs add a fresh, personal touch that delights guests at every step. Jenny works closely with her clients to create thoughtful, modern and beautiful designs tailored to each family and child being honored. In this way, she is able to create an ultra-personal expression of who they are and what they love – something that will be memorable on their special day as well as in years to come. www.jennyrozbruch.com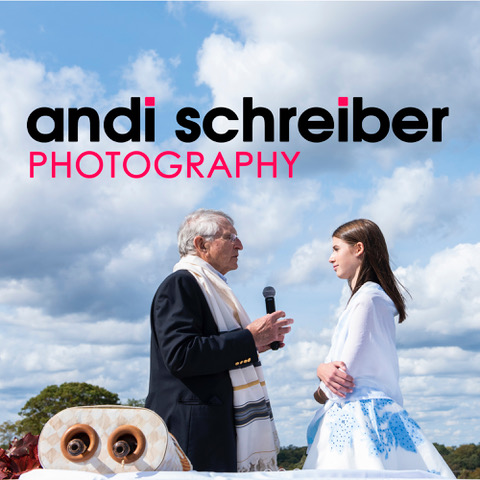 A key part of the big day is being sure to capture both the big, formal moments as well as the candid, small and unexpected moments on camera. Your daughter smiling up mom or dad after their speech, your son receiving his tallit, or your great aunt dancing the hora, Andi Schreiber Photography catches all of it with her modern, vibrant and engaging style. Andi puts her heart into every job and connects with clients in a special way that makes the experience enjoyable for all and she believes that every family deserves to have beautiful photographs to pass down for generations. www.andischreiberpix.com
A Bar or Bat Mitzvah isn't complete without a video to remember it by. Jason Wasserman Video keeps clients happy when called upon to cover their feel-good events like Bar/Bat Mitzvahs and weddings in an unobtrusive way. "Jason was everywhere and nowhere at the same time," said one client. "He was able to capture every moment in an inconspicuous way and I think it's a true testament to his professionalism and experience

. And the shots he took were beautiful." Another client said, "As a video editor myself, I could really appreciate the final piece where Jason timed the music to the shots. It's something we will truly treasure for a lifetime. He perfectly captured the day. And above all he was a pleasure to work with." www.jasonwassermanvideo.com
What's a party without the swag? Remember the Time, NY will fully customize
almost anything you can dream up with your child's logo on it. Your vision is their specialty and if you need help creating your vision, well, they do that, too. They'll personalize your child's celebration and help make the event memorable for your family and your guests long after the day is done. They'll sort and package swag so you can make virtual attendees feel included and they'll even deliver items to local venues. Remember the Time, NY also customizes swag for businesses, fundraisers, schools and special events. Instagram: @rememberthetimeny
Since 2001, Westchester Supertutor Jake Luxemburg has successfully educated hundreds of students with a "Hebrew School in the Home"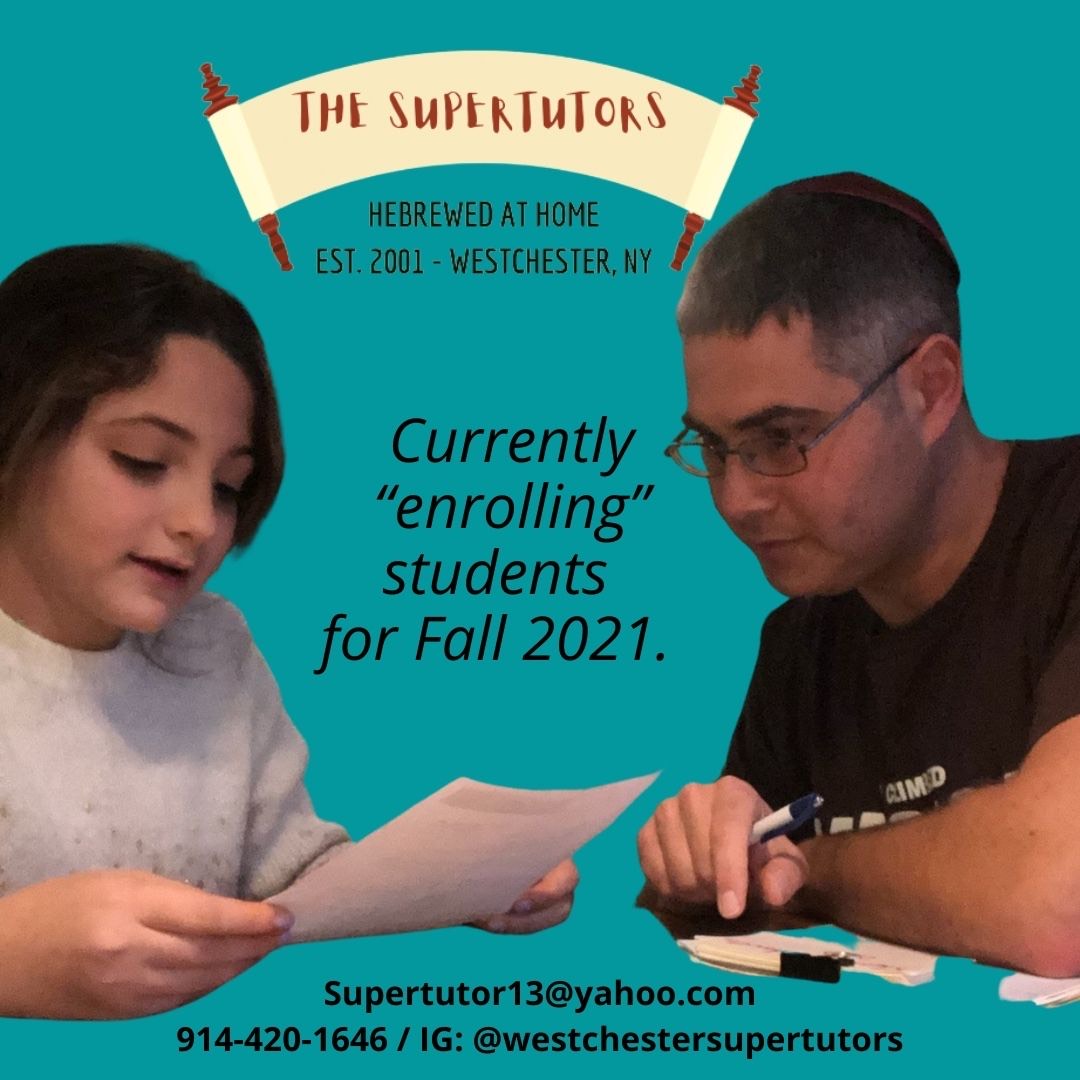 approach and in private Bar/Bat Mitzvah preparation. Lessons are one-on-one or in small group settings and take place either in the student's home or on Zoom and he makes the learning fun with various games and interactive material. Each Bar/Bat Mitzvah service is customized based on the strengths of the student and includes family members, making the service personal and memorable. His approach is engaging with a combination of content, creativity, fun and a sense of humor. www.thesupertutors.com
The montage, in honor of the bar/bat mitzvah honoree, has become one of the most joyous parts any celebration. While many parties have had to be postponed due to COVID, montages themselves work well both live, in-person and virtually to bring everyone together and look back at the life of your child as she moves into Jewish adulthood. Rachel Klein, having been in TV production for 20 years, can build your family the perfect montage with photos, video and music capturing the best moments of your child's life. From a review: "We laughed, we teared up, but what we loved the most was the expre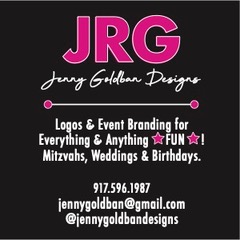 ssion on our guests' faces as well as our daughter's during the entire montage. Thanks Rachel!" Contact Rachel at Fotopeeps2021@gmail.com for more information.
Jenny Goldban Designs can create any type of branding for bar/bat mitzvahs and beyond. She can integrate your child's hobbies, talents, colors, names, initials or anything else into her custom designs and can recommend how, where and when to order logo'd merchandise. She will work with you until you find the perfect logo, together, that captures your guest of honor and special event. Instagram @jennygoldbandesigns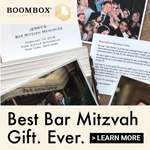 Are you looking for an intimate and unforgettable Bar or Bat Mitzvah gift that brings distant friends and relatives together in a lasting way that is more sentimental and meaningful than the standard zoom call? Enter BOOMBOX GIFTS. A Boombox is a memory box filled with any combination of childhood photos and written messages of congratulations and love – all custom printed and beautifully designed onto premium 5x7 cards inside a gorgeous keepsake box. The best part – it's created 100% virtually and allows you to include friends and family from all over the world without a single plane ticket or zoom link! Favorite client reviews? "It's not just the best ever gift to receive…it's the best gift ever to give." "Team Boombox is there to ensure every detail has been taken care of…it's like working with family." www.boomboxgifts.com

Card My Yard is a premier yard greeting company that specializes in making your BIG day even BIGGER. They will customize a yard greeting for your Bar or Bat Mitzvah kid, making it completely personalized. Sports fan? They've got that covered. Dancer? They have that, too! Gamer? Bring it. Card My Yard will tailor the yard greeting to your child's favorite everything, set it up and take it down. This is one of the most popular ways to throw your child a little "it's all about you" love. And you'll have plenty of time for lots of great photos with it. www.cardmyyard.com
Support our local Bar and Bat Mitzvah specialists as they get back to work share your Bar/Bat Mitzvah plans and experiences in the comments section below.
Photo credit: Andi Schreiber Photography