Scarsdale High School Boys Soccer Team Claims the Section One Class AA Title
Details

Written by

Hadley Schwall

Hits: 736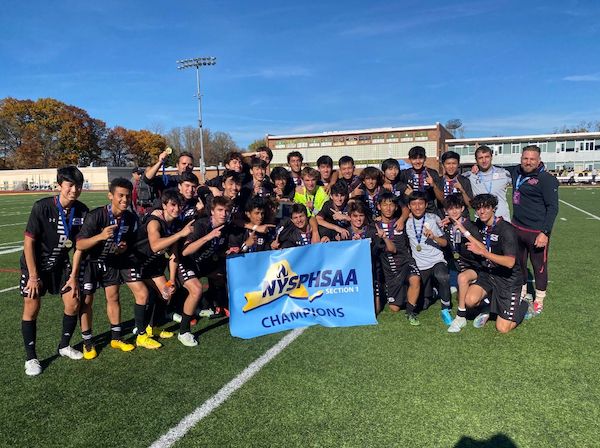 On Sunday October 30, the Raiders secured the championship win against New Rochelle at Lakeland. Words cannot describe the eruption of emotions when the clock ran out. Feelings of excitement, relief, redemption, and unity were simultaneously at all-time highs. Championship plaque in hand, the team reveled in the moment and the journey that had taken them there.
Earlier that day, former captain, Luke Peltz, had given the team an inspirational pep-talk, hoping to motivate them to take it a step further than they had last year. During warm-ups, Scarsdale looked mentally ready for the challenge and set to win.
The start of the game showed intensity from both teams, but was scrappy and unrepresentative of the level at which they played at other times throughout their season. Fans, as well as the team's benches, were suspicious and angered by many of the referee's calls. The hard fought first half ended in a draw.
The second half brought about the defining moment. Off a corner, after many touches, the ball crossed the goal and Lorenzo Galeano got a clean angle to score the game-winning goal. The raiders exploded, knowing that if they could stay focused for the rest of the half, the title would be theirs. Keeping a strong defensive line, the 1-0 lead lasted till the buzzer and deemed the Raiders triumphant.
Awards: Leo Khang, Lorenzo Galeano, and Nico Galeano were awarded All Section, with honorable mentions to Lucas Kantor and Lev Stahl. Nico Galeano was awarded League MVP. Zach Ruback, Henry McAllister, Alex Duval, and Matthew Choe were awarded All League, with honorable mentions to Zach Grossberg and David Wang.
It's not over yet! The Raiders will take on either Warwick or Corning (TBD) in the regional finals on Saturday at Yorktown High School at 11:30. The team looks forward to the next challenge.
Scarsdale Forum to Host Octoberfest on October 29
Details

Written by

Joanne Wallenstein

Hits: 754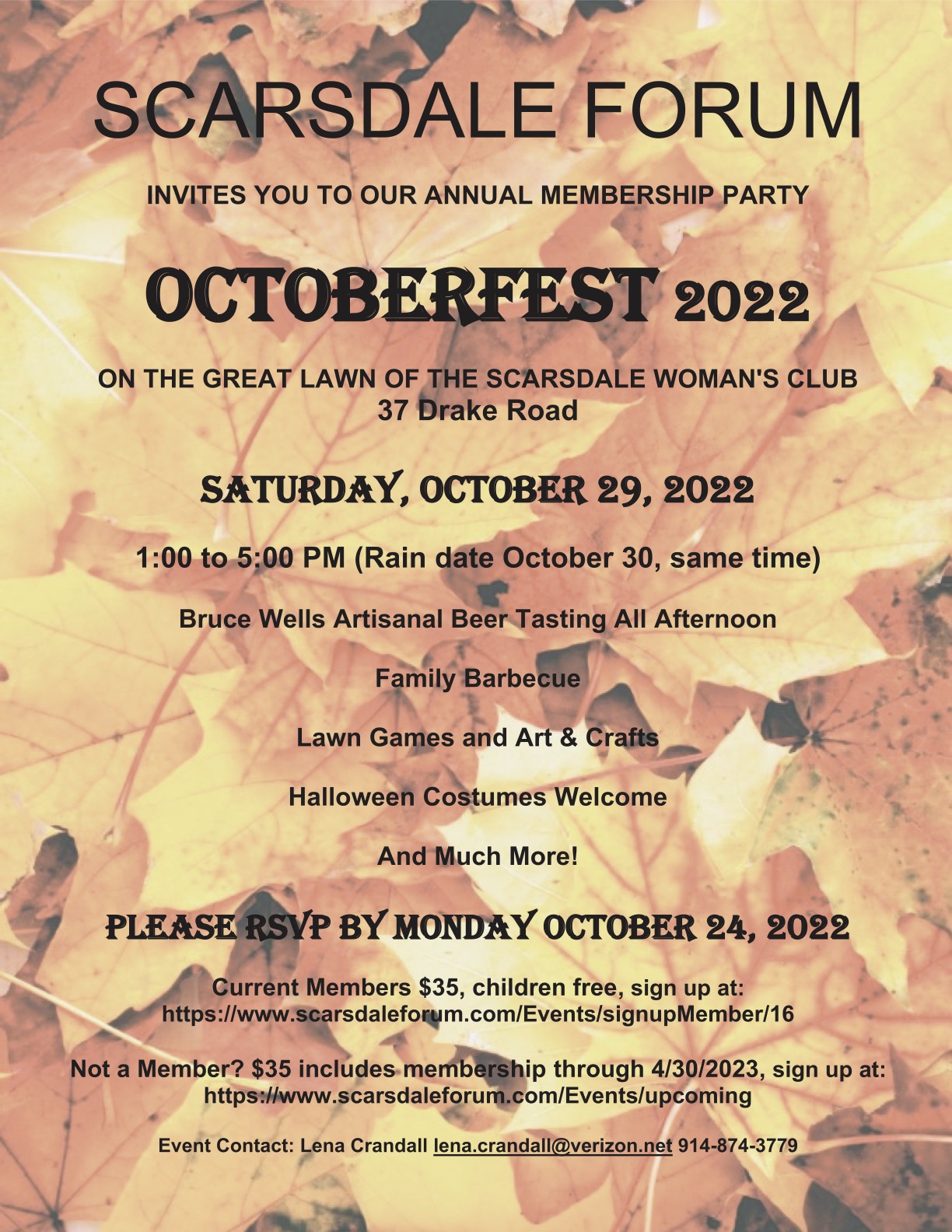 After a two year hiatus and a shift to another season, the Scarsdale Forum hosts its thirteenth annual membership party, OCTOBERFEST 2022, on Saturday, October 29, at the historic Scarsdale Woman's Club, 37 Drake Road from 1 PM to 5 PM. Rain date is Sunday, October 30, 1 PM to 5 PM.

Among the highlights of the day will be an old fashioned barbecue on the Great Lawn of The Scarsdale Woman's Club and the artisanal beers brewed by Forum member Bruce Wells. The Scarsdale Volunteer Ambulance Corp, the Scarsdale Police Department and the Scarsdale Fire Department will display their vehicles and highlight their services to the community. The Hoff-Barthelson Music School Advanced Jazz Ensemble will perform at 2:20 p.m. Assorted lawn games and arts and craft activities will provide additional entertainment for families and their children. Celebrate the Halloween weekend in costume; the face painting station will add just the right touch to your attire! The conversation is always lively around the beer tasting station and the cider and dessert stations promise the same.

Scarsdale residents are welcome to the social event of the fall season and one of the best parties of the year! Admission $35, children under the age of twelve free.

Due to the popularity of this event, advance reservations are encouraged. Please RSVP by Monday, October 24.

Current Member, register at: https://www.scarsdaleforum.com/Events/signupMember/16
Not yet a Member? Complimentary first-time membership through 4/30/2023, register at: https://www.scarsdaleforum.com/Events/upcoming

Reservations can also be made by mailing a check to Scarsdale Forum Inc., P.O. Box 86, Scarsdale, NY 10583.

Event Contact: Lena Crandall at: lena.crandall@verizon.net, 914-874-3779.
Scarsdale Forum Inc. is a 501(c) (3) charitable organization dedicated to community education through discussion and analysis of issues relevant to Scarsdale residents. Since 1904, it has contributed meaningfully to village affairs through written reports, public speaker events and committee discussions. Membership is available to all Scarsdale and Mamaroneck Strip residents, regardless of citizenship status.
Girl Scout House to Celebrate Reopening on September 28
Details

Written by

Joanne Wallenstein

Hits: 426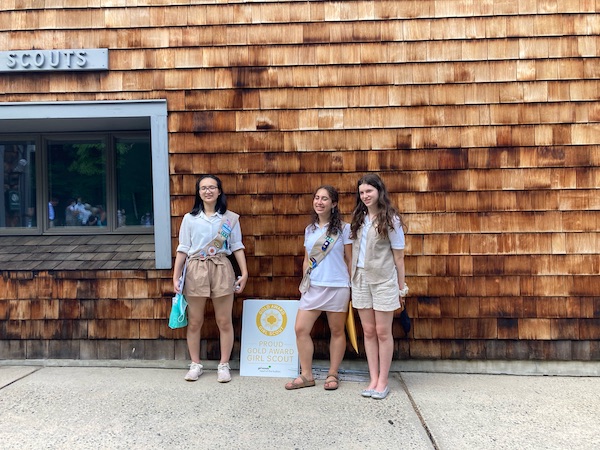 Girl Scouts Heart of the Hudson, Inc. (GSHH) and the Village of Scarsdale announced today that the Betty Taubert Girl Scout House in Scarsdale, NY will celebrate its re-opening on Wednesday, September 28, 2022. The re-opening will be marked by a ceremony from 5pm-7pm with GSHH's Interim CEO, Helen Wronski, and Scarsdale Village Mayor Jane E. Veron.
This marks the renewed partnership between GSHH and the Village of Scarsdale to provide a home base for Girl Scouting in Scarsdale, Edgemont, and the surrounding communities. Through this partnership, GSHH will continue to use the house for troop meetings, programs, overnights, training, and community events as it has in the past, and the Village will continue to offer programming for adults and seniors during the day.
Also expected in attendance are Girl Scouts from the Scarsdale/Edgemont Service Unit and troop leaders and their families. The ceremony will begin promptly at 5pm, attendees should arrive by 4:30pm.
Musicians Perform as Young Artists Paint the Dale
Details

Written by

Danielle Barro

Hits: 461
This year, for the first time, Halloween Window Painting in Scarsdale Village was accompanied by the music of young local musicians who performed under the dining tent while the painters were at work.
Organized by the Friends of Music & the Arts, student musicians were invited to perform and bring their music to the 'Dale on Sunday October 16, in the midst of the painting contest.
At the same time, student artists enjoyed free snacks provided by FMA | Friends of Music & the Arts and parent volunteers connected while the kids painted. The Village was abuzz and this year, FMA helped make it really swing.
FMA is the nonprofit parent booster group supporting Scarsdale's art, band, orchestra, chorus and theater students. It runs on parent volunteers and family donations. To give and get involved visit www.scarsdalearts.org.
Below find photos of the performers as well as portraits of the young painters at work, taken by SHS student Danielle Barro.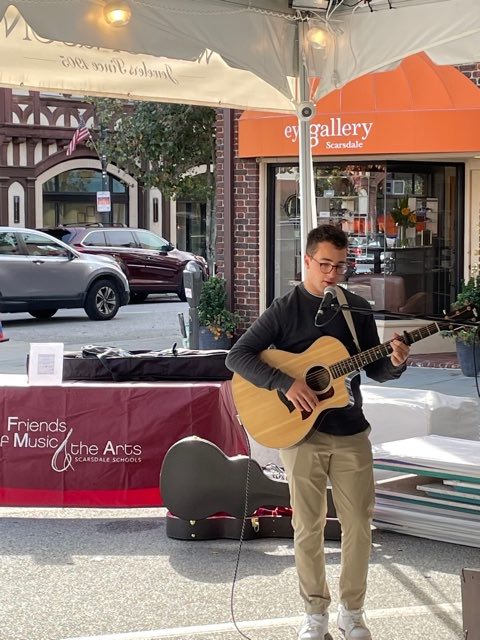 SHS Senior Henry Nova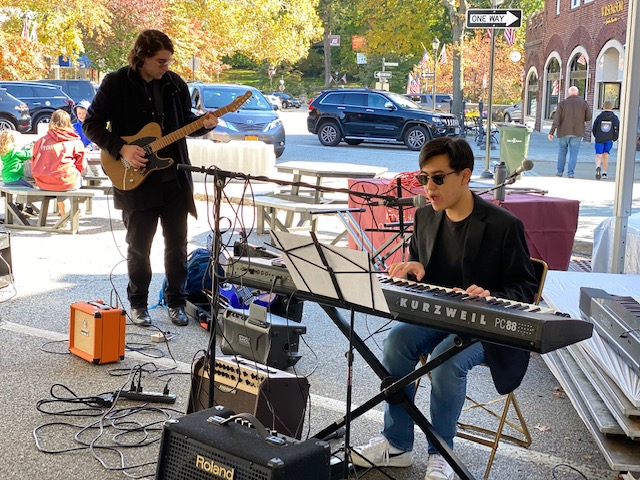 Isaac Wood, SHS senior, on guitar with Matteo Sohn, SHS sophomore, at the keyboard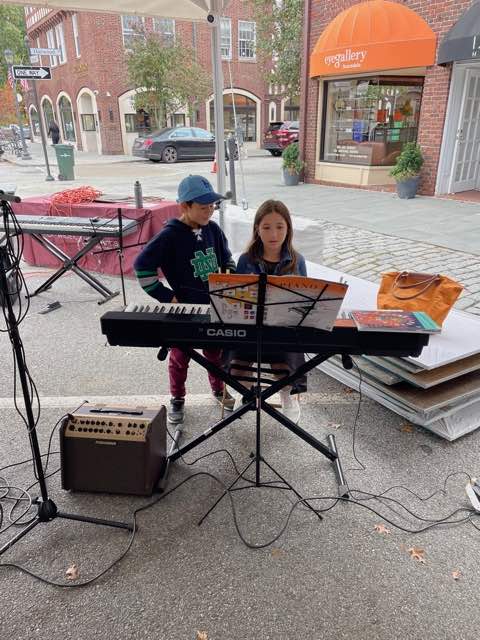 Mia Wilson, SMS 7th grade (with younger brother James at her side)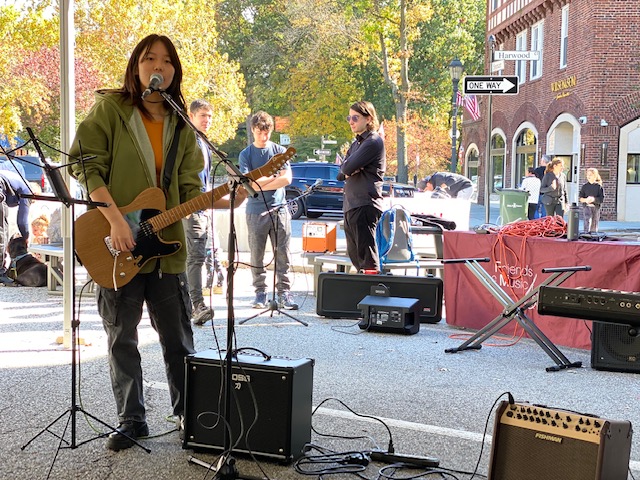 SHS Junior Julianna Fang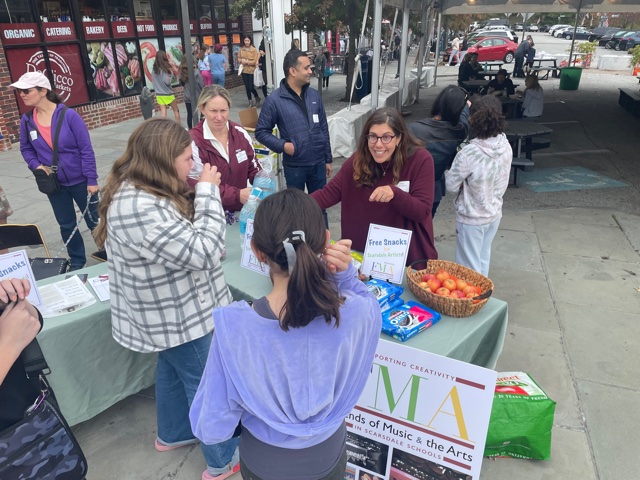 FMA distributed free drinks and snacks
Abstract Paintings by Local Artist On Display at the Scarsdale Library
Details

Written by

Joanne Wallenstein

Hits: 2565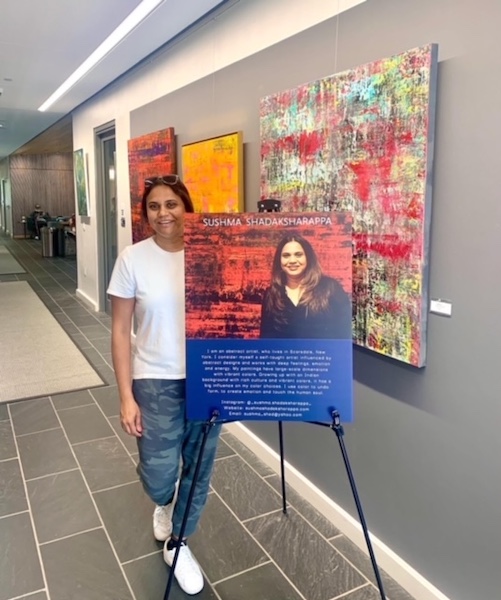 Among the many treats at the Scarsdale Library are regular art exhibits of the work of Scarsdale artists on the walls of the Scott Room.
You can stop by any time to enjoy the excellent work of your talented neighbors.
This week I happened on Sushma Shadaksharappa and her husband who were hanging an exhibition of her vibrant abstract artworks on the walls of the Scott Room.
Sushma explained that she is a "self- taught artist influenced by abstract designs who works with deep feelings and emotions when she paints." She said, "I love to paint on large scale dimensions with vibrant colors. Sort of like an Indian sari (traditional women's colorful dress on a canvas!)
She said, "I started painting at a young age, typically different styles of traditional Indian art. As an adult I evolved more towards the abstract. I grew up with an Indian background which has a rich culture and bright colors. I use color to undo form and create emotions. "
COVID inspired her to return to something she loved. Sushma explained, "When Covid hit and I stayed home I wanted to experiment and learn this technique. I have loved it ever since and made many paintings for friends and donated my art and art auction proceeds to many worthy causes."
Who has influenced her? Sushma said, "About 5 years ago I happen to see Gerhard Richter's art at the Tate museum in London and was absolutely fascinated by his style of painting."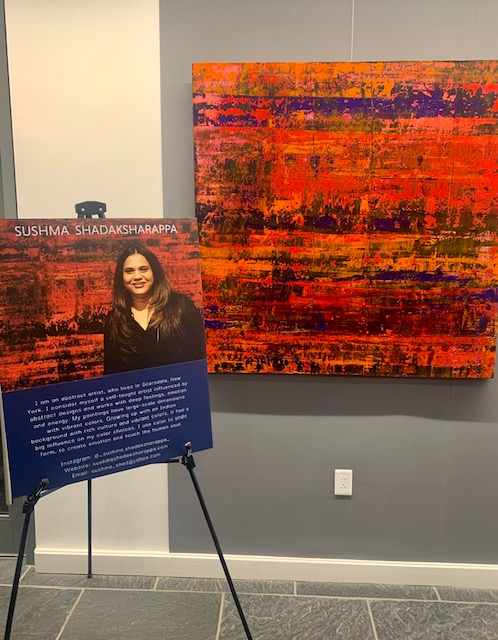 Sushma lives in Scarsdale with her husband and two children, who are all helpful and her "favorite critics." She is very grateful for the support of the community who has encouraged her to keep painting.
Stop by the library to see her work, on view until September 30, 2022.