Hindsight is 2020: A Visual Story of the Community's Creative Response to the Pandemic- Tuesday at 7:30 pm
Details

Written by

Joanne Wallenstein

Hits: 1325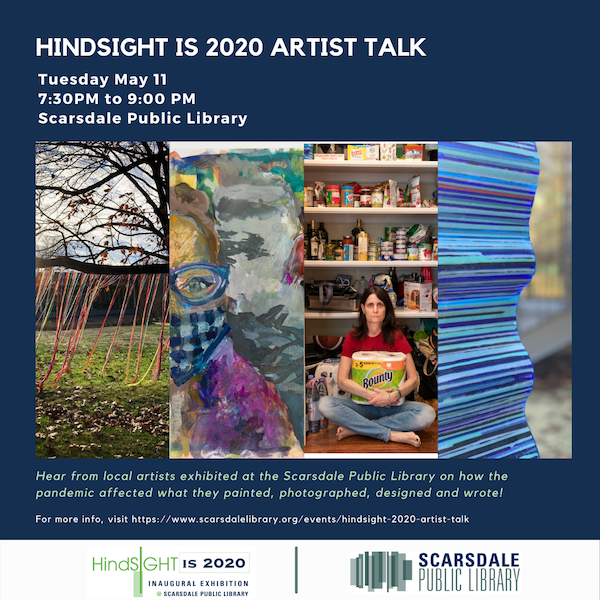 HINDSIGHT is 20/20 is an art exhibition intended to present a visual story of our community's creative response to the pandemic and how Scarsdalians have come together to support those within and outside our village during these extraordinary times. Curated by Lauren Bender, Andi Schreiber and Marnie Gelfman, this multidisciplinary exhibition features artists and contributors working in a range of media, including painting, sculpture, works on paper, photography, fiber and the written word.
We will celebrate this opening of the Library's first post-renovation art exhibit with a 90-minute artist talk via Zoom on Tuesday, May 11 at 7:30 PM Eastern. Local artists and writers whose work is featured in the show will discuss creating art during Covid, and how the pandemic affected what they painted, photographed, designed and wrote.
A joint program between the Friends of the Scarsdale Library (FOSL) and the Scarsdale Library Board of Trustees, HINDSIGHT is 20/20 celebrates an all-female artist lineup. The brightly colored yarn artwork in front of the SPL, called Knit Together, by Tanya Singer and Sarah Divi and Simone Kestelman's sculptures called The Keepers as well as her bed of ceramic Poppies have been enlivening the Library campus since this winter. The rest of the show features work by Sharon Draghi, Bonnie Jill Emanuel, Marnie Gelfman, Doreen Hendley, Renee Levine, Tracy McCarthy, Robyn Miller and Andi Schreiber.
Library Expands Hours and Invites You to a Family Celebration on Saturday May 15
Details

Written by

Joanne Wallenstein

Hits: 767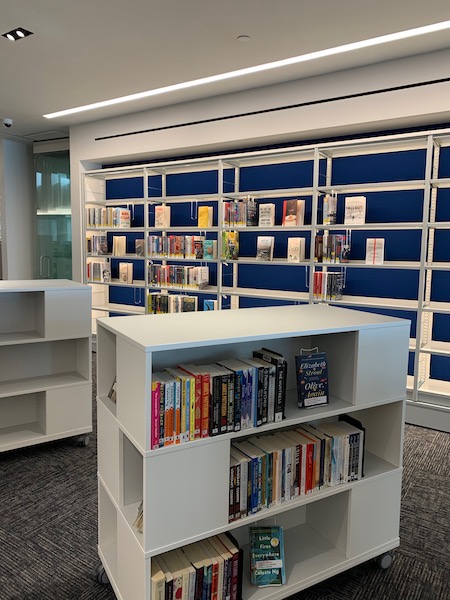 The newly reopened Scarsdale Library has expanded their hours. The Library is now open for in-person browsing on Wednesdays and has expanded hours for all other weekdays. Please register in advance when visiting the Children's Reading Room, which can be done easily via their website here.
Here are their new hours:

Monday: 1 pm - 6 pm
Tuesday, Wednesday, Thursday, Friday: 11 am - 4 pm
Saturday: 11 am - 3pm
Patrons will be welcomed into the library on a first come, first served basis with a maximum of 25 patrons allowed at a time in the main reading area.
Love Our Library Celebration

The Friends of the Scarsdale Library will hold a "Love Our Library-Spring Celebration" on May 15th (rain date May 22nd) from 10 am to 4 pm. The celebration will be held outdoors at the Scarsdale Public Library and feature several fun child-friendly activities including:
-Performances by Dave Cast of Characters featuring "The Bubble Guy"
-Family rock painting
-Motorized boat racing at Library Pond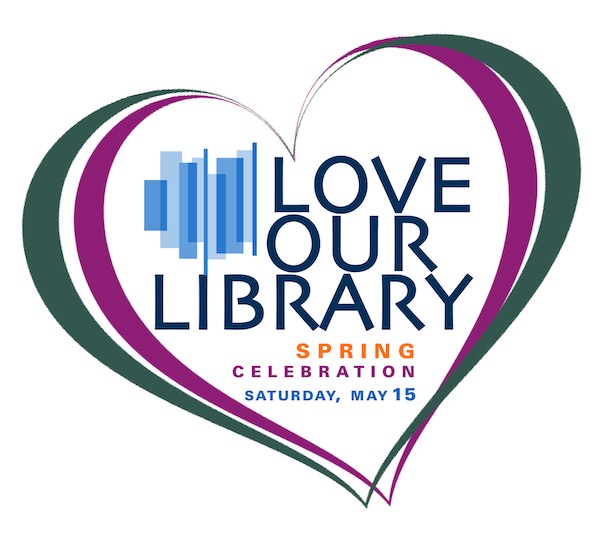 -Bollywood dance classes by Mayura Dance Academy
-Educational presentations by the Weinberg Nature Center
-Knit Together – Tanya Singer and Sarah Divi interactive art piece that attendees can photograph and post
-Tours of the Hindsight is 2020 Art Exhibit. The exhibit features local artwork inspired by the pandemic and attendees can sign up for tours at the event.
Food will also be available for purchase from the Apiary at the Library and Manny's Ice Cream Truck.
Admission is $35.00 per family. Attendees are encouraged to also become "Friends" of the Library with an additional contribution to the FOSL. Due to COVID-19, families are asked to sign up in advance by May 7th via the Library's website here. Car parking passes and wristbands will then be available ahead of the event for pick-up at Scarsdale Village Hall starting May 10th. Additionally, masks and social distancing will be required at the event, and hand sanitizers will be available.
Since 1946, the Friends of the Scarsdale Library (FOSL) has supported children's enrichment, lifelong learning, and exciting programming that impact so many in the Scarsdale community. "The Friends of the Scarsdale Library is excited to put on this event for the community to celebrate our new library and the resilience of our community." said Dara Gruenberg, President of the FOSL. She added "It is inspiring to see the continued support for SPL from Scarsdale, and the funds raised from our annual fundraiser are essential in supporting Library programming and activities that the community continues to enjoy and demand."
Nancy Kaplan, FOSL board member, who is coordinating the celebration said, "After living for so long under lockdown and with restrictions gradually easing, Scarsdale families are eager for events to take their children to. We are thrilled to be organizing not just one of the first major community celebrations of the library, but for the Scarsdale community as well!"
Elizabeth Bermel, Executive Director at the Scarsdale Public Library added, "We could not hold a celebration for the community after the renovations to the library were completed last year due to COVID-19. I am excited that this event will serve in part as a community celebration. We are grateful to the Friends for all their hard work that raises funds to support our mission: to encourage the joy of reading, the exploration of ideas, and the pursuit of lifelong learning for the children and adults of our community."
To purchase admission for the event, please visit the sign up page here:
Beware: Con Edison Inspections Could Leave You Without Gas Service
Details

Written by

Joanne Wallenstein

Hits: 5115
As most residents know by now, Con Edison has undertaken a program to install natural gas detectors in the homes of all their customers. A contractor working for the utility company is doing the work and homeowners can schedule an appointment if they wish to plan ahead.
However, beware.
If the contractor finds a gas leak in your home that cannot be quickly resolved they will shut off your gas immediately, leaving you without service until the problem is fixed by a licensed plumber and an inspection is completed by Scarsdale Village. All of this could take time and money and leave you without heat, hot water, and gas for your appliances.
We've heard from a few people who were caught off guard and ended up with no gas service after the Con Edison contractor detected a leak.
How did this occur?
One woman scheduled an appointment with Con Edison for the meter to be installed which you can do here:
However, when the contractor arrived, he detected gas in her home and immediately called Con Edison who arrived quickly and without any warning shut off her gas. As she had her grandchild in the house and was not prepared for the loss of her heat and hot water she begged him to turn it back on until she could call a plumber to address the issues.
He refused and in her words was "arrogant" and "rude." Her husband grew so incensed at the loss of service that he almost came to blows with the Con Edison representative and his wife called the police.
Now the family is without heat and hot water and faces days or even weeks of work by a plumber who will have trouble detecting the location of the leaks because the gas is not on. Once the work is done they will have to schedule an inspection with Scarsdale Village, which could also take a few days to occur.
Another Quaker Ridge resident permitted the contractor to enter her home during the coldest weeks of the winter. When the contractor found a leak Con Edison shut off her gas. She was without heat in the house for weeks.
How to avoid the problem? It may seem easiest to simply prevent them from coming inside. However, If they make several attempts to enter your home and you deny them access, you may be chared a $100 fine.
We asked Allan Drury from Con Edison for an explanation and here is what he said:
It is correct that we are changing out meters and installing smart meters. As in any instance in which we find a gas leak, we cannot leave it. We would be leaving behind a potentially grave danger.

As the press release indicated, we urge customers to schedule inspections and gas detector installations. These inspections would detect the leaks that we are finding during the meter installations. When our inspectors find a leak, we make it safe if we can. When we cannot, we shut off the gas and advise the customer to hire a plumber. There is no benefit to Con Edison whatsoever to shut off a customer's gas. We do it when necessary because public safety comes before everything else.

We are making extensive efforts to inform customers of the state-mandated inspections. All customers received an initial letter; we knock on doors, leave notes at doors, and send postcards, emails and letters. Customers can schedule inspections via our website. The press release was also an attempt to get word out. In addition, we have been briefing public officials. You'll note that the Westchester County commissioner of Emergency Services was quoted in our press release.
We also asked Scarsdale Deputy Village Manager Rob Cole for the Village's point of view and he said:
I would like to add that any Scarsdale Con Ed gas customer having tried unsuccessfully to resolve a gas leak detection program problem through Con Ed is welcome to contact me at 914.722.1108, or by email using rcole@scarsdale.com, and I will endeavor to support resolution. Additionally, any specific instances of unprofessional interactions may be shared with me by email and I will forward to appropriate ConEd personnel for review and follow-up; while the work is very important and the urgency of making any necessary repairs should be understood by our residents, Con Ed personnel should nonetheless engage with their customers professionally.

Importantly, the gas leak detection program is a regulatory mandate that neither Con Ed nor Village staff are authorized to grant relief from, as the program exists for the safety of all Con Ed gas customers and their neighbors.

I have also requested that Con Ed contact you directly to discuss any specific questions concerning how the program works, including the process and timing for resolving any leaks detected when the inspection is completed.
We asked Cole if residents could avoid problems by getting their own gas inspection before giving the Con Edison contractors access to their homes to install the new meters. Here is his response:
Yes, a Con Ed gas customer could choose to hire a plumber to inspect for gas leaks ahead of the cycle when Con Ed is required to inspect (it's a recurring inspection program). Because Con Ed reports that the vast majority don't have leaks, we have not advised that customers should hire a plumber for that purpose, though it is certainly an option for someone concerned about the potential for a shut-off during the Con Ed inspection; perhaps Con Ed has a different reason for not suggesting pre-inspection by a plumber. One should also note that, depending on the nature of the leak and associated fix a plumber may undertake, a shutoff may still be necessary until the repair is completed and cleared by Con Ed.

From a home safety perspective, not directly related to the inspection program, a resident may also consider installing a natural gas detector, though that is not mandatory. Con Ed offers an FAQ on their gas detector program here: There are also commercial products available that may have better alarm systems, broader coverage through the home, etc.
Read more from the Village here:
Commenting on the article, Ron Tesoro said, "Precision Pipeline Solutions the company performing the "inspections" and installation of a gas sensor cannot assure me that they are insured to enter and do the work that Con ed has secured them for. None of the individuals are licensed plumbers nor do they possess the skills to properly assess a potential problem. Con ed claims that the contractors carry proper ID to identify themselves,not true. On one occasion two men showed up on my porch at random, I was on a call and did not answer my door, they decided to knock on my living room window in an attempt to get me to comply. Two weeks ago two people came back, rang the doorbell 6 times, opened the storm door and knocked before they left a Con ed hang tag.

Why hasn't the Village of Scarsdale stepped up here?
Kind Regards,
Ron Tesoro
Brambach Road
Another reader said "Thank you very much for the very informative article on Scarsdale10583 about Con Ed's gas meter program implementation and effects on Village residents.
In preparation for a visit from the Con Ed subcontractor Precision Pipeline Solutions, we called our plumber. What we heard was not at all reassuring. Local residents in the middle of the winter having their gas cut off and having to go to hotels; long delays before gas service is restored because of the need for plumbers to find a leak, which may be tricky, and local governments needing to sign off on reconnecting the gas service and Con Ed to do the work. It sounded like potentially far more than 68 households in Westchester would have had their gas service shut off by this new gas leak meter program and suffered the consequences.
What a service you give, and not just to Scarsdale!"
A Visit to the New York Botanical Garden
Details

Written by

Joanne Wallenstein

Hits: 888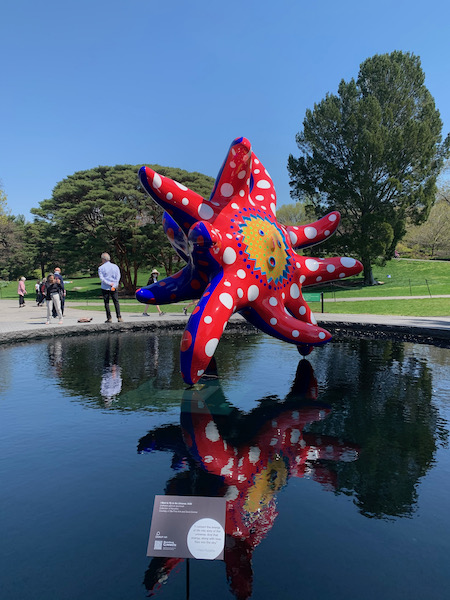 Daffodils, magnolias, cherry trees, forsythia, camelias, tulips and more are all in bloom at the New York Botanical Garden, just a 20 minute drive from Scarsdale. As spring emerges, take a day trip to this stunning natural oasis.
We were fortunate to visit the garden on a sunny warm day, and though it was packed with nature lovers, the large garden can accommodate ample social distancing.
In addition to the planted material, the garden is now hosting a show of Japanese artist Yayoi Kusama who "expresses her fascination with the natural world and profound engagement with nature in a variety of mediums and formats." There are whimsical sculptures, the garden's tall trees are wrapped in red and white polka dots and seasonal flowers are planted to complement her work.
The pond in the native garden has been filled with hundreds of plastic silver globes in an installation of Kusama's narcissus garden, first shown in 1966. They have been displayed all over the world as far as the Venice Bienniale and Sydney Australia.
What do they evoke? One explanation of the installation says, "In Narcissus Garden by Yayoi Kusama, one of the most significant artists of the 20th century, mirrored balls reflect each other and their onlookers, creating an infinitely recurring web in which the surrounding visible world is trapped and perpetuated. Evoking the mythological figure of Narcissus, this work allows viewers to see themselves and the world around them."
The meaning of the display is evolving and open to interpretation. Visit and see for yourself.
You'll need to order tickets in advance here. The Kusama show runs through Octoboer 31, 2021 so you have time to see it. You might want to bring your own food and drinks as the line for the café was long on the day we visited.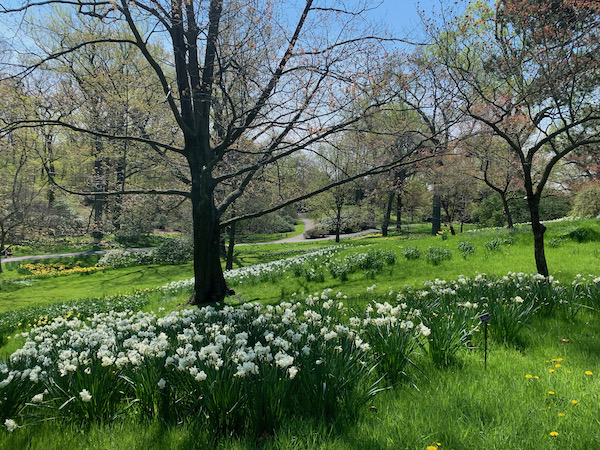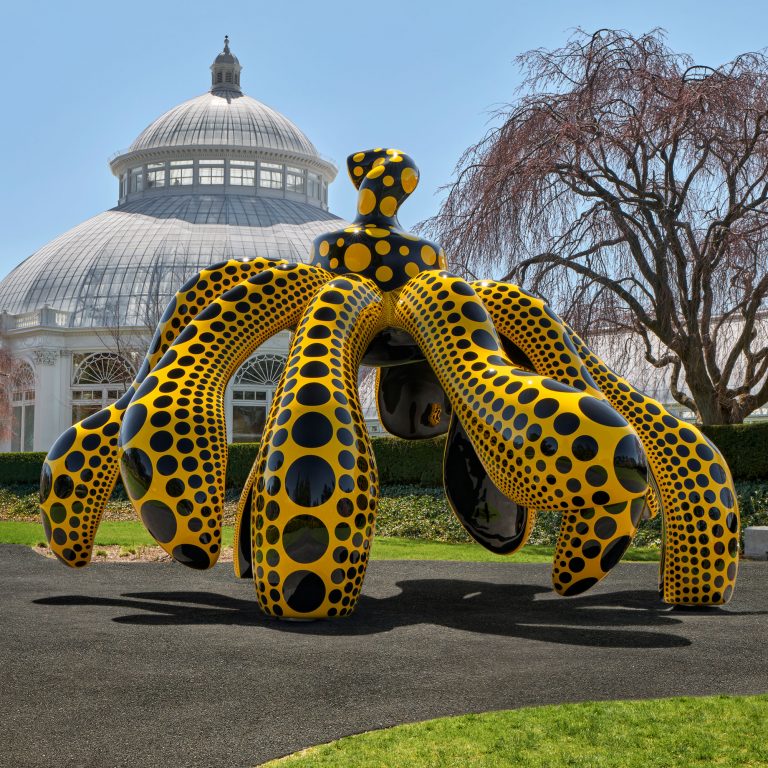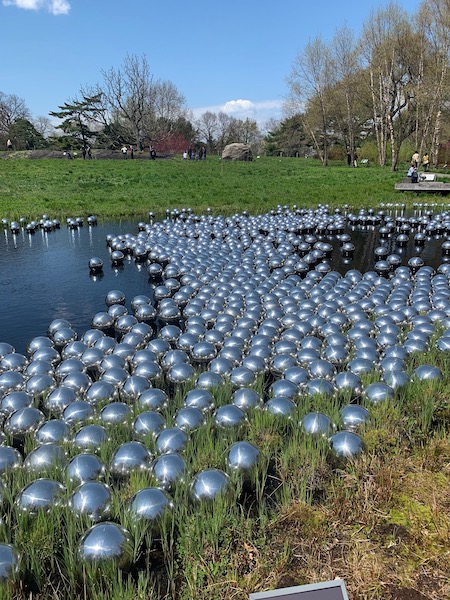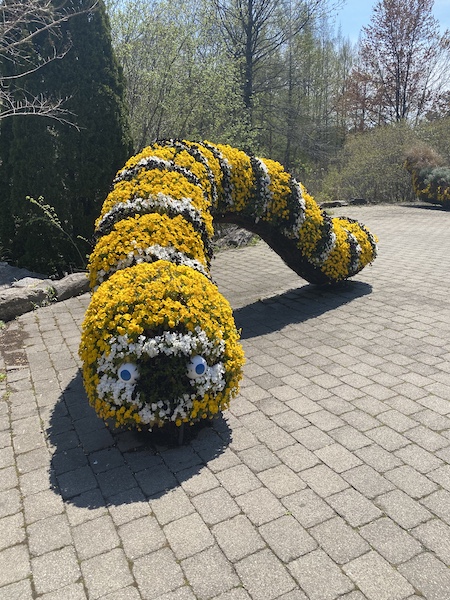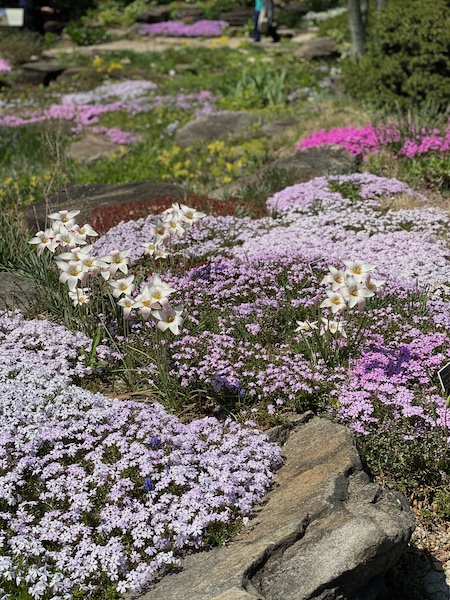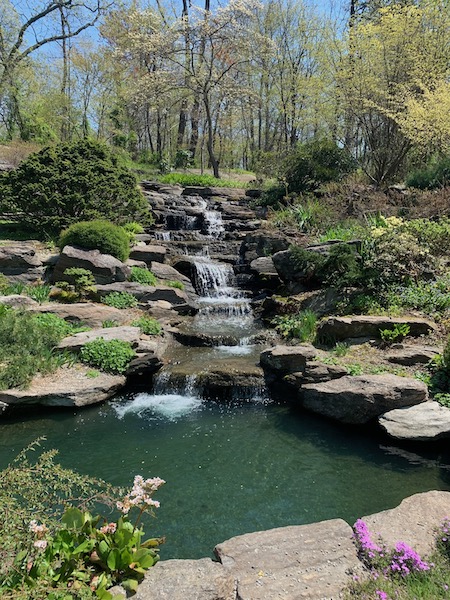 Honor Scarsdale Volunteers Who Have Made a Difference in Our Community
Details

Written by

Joanne Wallenstein

Hits: 970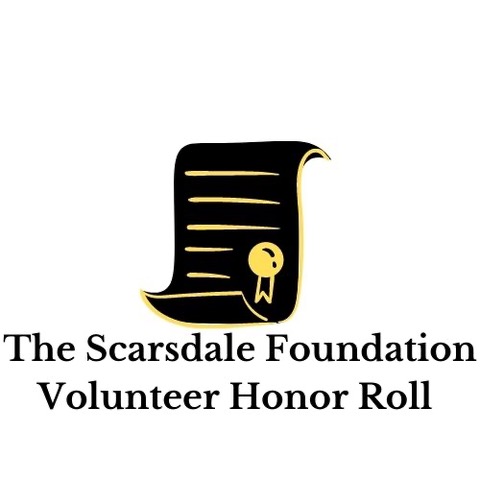 (Updated April 15, 2020)) This information was submitted by the Scarsdale Foundation)
The Scarsdale Foundation's Volunteer Honor Roll is on a roll! The 2021 fundraiser is underway for need based college scholarships for Scarsdale students. The volunteer honor roll celebrates those in our community who have taken the time to help others. So far over 500 honorees have been recognized and over $14,000 has been raised. Scarsdale Foundation hopes to reach 2021 honorees by June 20th. Honorees range from students to committee members to front line workers.
Anyone seeking to thank a volunteer from the community or support the 2021 Volunteer Honor Roll Campaign can click here:

Scarsdale is a community where we know that we can rely on each other, especially when the going gets tough. This was truer than ever this past year, as so many in our community have given their time and talent to meet life-changing challenges posed by the pandemic.Thank everyone who stepped in to help Scarsdale shine during a dark time, helping us to move forward.
As always, the money raised by the Honor Roll will help to provide crucial support to Scarsdale families facing financial hardship, making it possible to manage college tuition. We're sure it won't surprise anyone to learn that there is even more scholarship need than usual this year, as a result of Covid-related difficulties suffered by many.
We encourage you to name to the Honor Roll the many friends, colleagues and neighbors who have made a positive difference in our community during 2020 -- any community member who helped make our lives better in big ways or small is eligible.
Examples of ways people might have helped:
-Collecting food

-Assisting with vaccine access
-Connecting folks with necessary mental health support
-Delivering books or birthday cakes to homebound seniors
These generous donations of time and caring fueled positivity in our daily lives as we all contended with the pandemic.
The 2021 Scarsdale Foundation Volunteer Honor Roll is an easy way to keep the good vibe going. Your shout-outs and contributions of just $25 per honoree will help the Foundation provide scholarships to the growing number of Scarsdale students who require financial assistance in order to pay college bills. In 2020, the Foundation awarded $138,000 in scholarships to 32 talented and determined students. This year, the Foundation is setting an ambitious goal to raise $250,000 so that we can meet the growing post-pandemic need. We hope you will choose to participate in this simple yet profound way to show your appreciation for one another, and to help ensure that all of our Scarsdale students have the opportunity to realize their potential.
It's easy to make someone's day and help others, all for just $25/Honoree:
Click here to name your honorees:

Anyone may be placed on the Honor Roll!
Repeat honorees will be informed each time they are named!

Scarsdale Foundation Honor Roll members will be recognized:

-With a personalized e-certificate
-On the Scarsdale Foundation Website Honor Roll Board by July 1
-In local papers and local online media