Radiologists Share Life-Saving Information at I Am More Scarsdale
Details

Written by

Joanne Wallenstein

Hits: 2651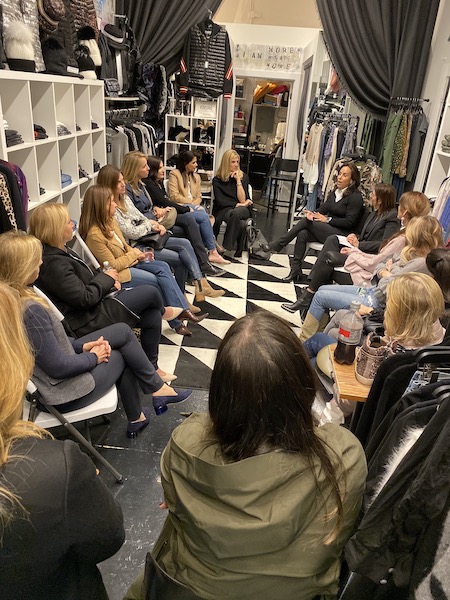 Drs. Pam Weber and Stephanie Sims share lifesaving information at I Am More ScarsdaleHow does a board-certified radiologist who is also a Scarsdale business leader integrate her two professions? Dr. Marcy Berman-Goldstein, co-owner of trend-setting retail store I Am More Scarsdale was a radiologist with a specialization in breast imaging before she left the medical world for retailing. In addition to opening the store, she leads the Scarsdale Business Alliance, a group of Scarsdale business owners.
On Tuesday night October 15, Goldstein along with I Am More co-owner Abbey Solomon invited two of her medical colleagues to the store, to answer questions about women's health, mammography, screening and breast cancer. Drs. Pam Weber and Stephanie Sims, Breast Radiologists from the WPH Imaging Center at New Rochelle, led a discussion on risks for breast cancer, screening and diagnostic imaging and the importance of early diagnosis and treatment.
They answered questions and shared good news about recent developments in the treatment of breast cancer. They emphasized that early detection and treatment saves lives and that women should not skip their annual mammogram appointments. They reassured participants that "generally speaking patients do well if they catch it early."
Berman-Goldstein underwent a double mastectomy and reconstructive surgery in the summer and fall of 2018, due to suspicious pathology. "Given my medical background, personal experience and strong family history, I feel knowledge is the most important power we can all have to help ourselves and others. I trained with Drs. Weber and Sims at Mt. Sinai Hospital almost 20 years ago and I am so excited they joined us."
Proceeds from the event will be donated to the Breast Cancer Research Fund, a nonprofit organization committed to achieving prevention and a cure for breast cancer. BCRF is the highest rated breast cancer organization in the US, providing critical funding for cancer research worldwide to fuel advances in tumor biology, genetics, prevention, treatment, metastasis and survivorship.
Ambitious Development Proposals for Popham Road and Christie Place Promise to Breathe New Life into Village Center
Details

Written by

Laura Halligan

Hits: 4418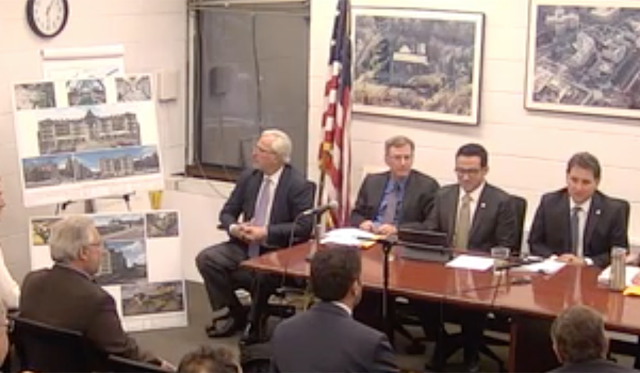 Hmmm. New retail space, additional residential units, increased foot traffic, and more parking in the village center? Sounds great… When?
On Monday, Rush Wilson and Tony Berreira from the Scarsdale Improvement Corporation, along with representatives from their legal and architectural firms, presented new development proposals for the corporation's properties, 30 Popham Road and 1 Spencer Place.
Both projects involve adding residential units above expanded retail space, along with additional parking, but would require zoning changes. Wilson, president of Scarsdale Improvement Corp, a major landholder in Scarsdale, began the session by acknowledging one of the most significant challenges faced in revitalizing the village center: "We look forward to enhancing the commercial district, beginning right now with an opportunity to address the parking, which as we all know has been a major problem since the automobile was invented."
Wilson's lawyers and architects then began the presentation by offering an overview of the Popham Road plan, which, if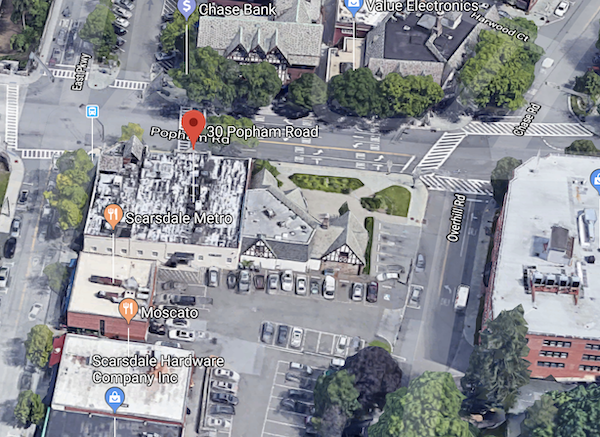 Popham Roadapproved, would be executed first. In short, the group plans to:
• Add parking over the existing parking lot without expanding the lot's current footprint. The new space would feature three levels – one underground, one at ground level and one above – and will be self-loaded, as opposed to valet, which currently is utilized.
• Add an elevator bank that would connect the parking levels to entrances/exits at Popham Road, Overhill Road, and Scarsdale Avenue.

• Add 15 condominium units over the existing building located at the corner of Popham and Scarsdale Avenues, which will feature about 8,000 square feet of retail space. The structure will rise to a height similar to the building on the other side of Popham Road.

• Include a rooftop entertainment space for residents' use, as well as a basement health club for use by the general public.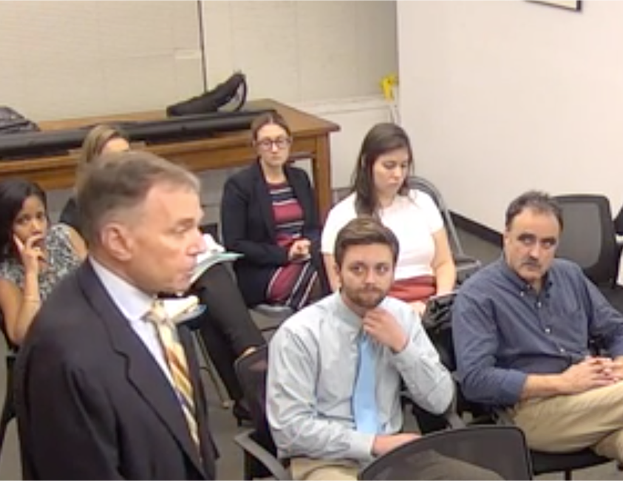 Rush Wilson of Scarsdale Improvement Corp.
In addition, the existing floor level of the building will remain largely the same, save for the new elevator bank. And, to minimize disruption, the developers expect to build a truss system to support construction so that existing businesses can remain in operation.
The new parking facility is expected to offer 135 parking spaces, an increase from the current 60. It will not be open to the public; instead, access will be limited to local patrons who rent parking space from Scarsdale Improvement Corp. (e.g., village business owners and their employees). In turn, the larger facility will move current and new tenants out of street spaces, freeing them for use by visitors to downtown.
The Spencer Place proposal, perhaps, will provide more obvious benefits for the public, and include:
• A walk-through, open air mall running from Spencer to Christie Place, which will feature retail and restaurant space, and room for seating., and allow for easy pedestrian travel between the two streets. (Currently, to avoid walking around the block, many people cut through the post office alley, which is private property).
• A new one-way loading area for trucks in the space previously occupied by Lange's, that would divert oversized vehicles from Scarsdale Avenue and improve traffic flow in the village center.
• 48 condominium units, featuring balcony spaces, over approximately 33,000 square feet of retail space.
• Solar panels on the rooftop, along with a health club, pool, and entertainment area for building residents.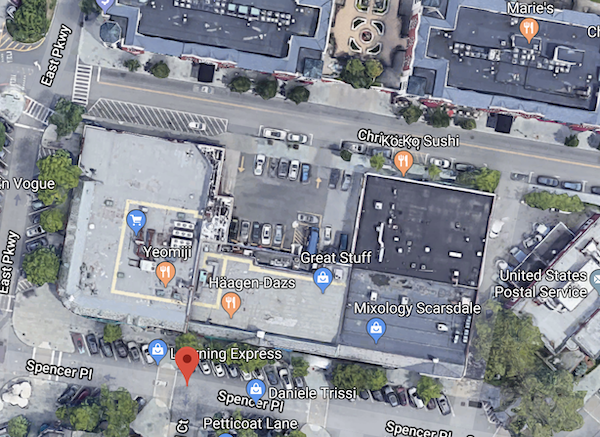 Spencer PlaceThe plan also includes eventually moving DeCicco Food Market out of its current and newly renovated space down near the new loading area, to allow for renovation/expansion of the space at the corner of East Parkway and Christie Place. The owners of DeCicco are aware of the concept and are pleased, and entertaining the idea of renting additional space in the expanded building to house a restaurant.
Now, Here's the Catch…
The Popham Road property currently lies within a zone that limits buildings to two stories and a smaller floor area ratio (FAR) than the proposed development (VCO 0.8). However, the new construction would easily fit into the requirements of a neighboring village center zone (VCO 2.0) near Harcourt. Because of this, the developers are hopeful the existing VCO 2.0 can be extended to accommodate the current proposal with regard to building height and FAR.
In contrast, the Spencer Place plan requires a greater ask. The property is located in the VCR 0.8 Zone, which does not allow for either the height or bulk of the new construction. In fact, the development does not fit into any of Scarsdale's current zoning districts. As a result, Scarsdale Improvement Corp. is asking for the creation of a new district – VCR 3.0 -- to allow for a higher FAR and taller building height of four stories (VCR 0.8 allows for just one story).
While the change will be significant for that particular location, it is important to note that the proposed building height is comparable to the heights of buildings constructed to the northeast and southwest of the property location, although the this proposed building would be slightly higher. Further, with regard to density, the architect noted that some neighboring buildings have similar or larger FARs than what is planned for Spencer Place, albeit they were constructed long ago, and are "nonconforming and grandfathered." The next step is for the trustees to continue their review of the proposals and advise on next steps.

Rendering of proposed development on Spencer Place from architect Leonard Brandes
What About Now?
After the presentation, Trustee Lena Crandall asked Wilson about existing retail vacancies in his buildings and what could he offer to help alleviate residents' concerns about the vitality of the village center. He said, "We are working on that to ensure that we get something that the village wants. rather than something that wants to be there. For instance, the former Lange's is in demand by everybody, (but) we want food back in there; we want a restaurant back in there. We are on the verge of signing as lease, as we speak. It's taken a long time, but it is not unusual at all (to) look for the proper tenant."
Mayor Marc Samwick then asked Wilson if he could share any specific steps his group is taking to find tenants/fill vacancies. He responded, "What we're doing is the likes of what we've never done before. We're abating a lot of rent -- a lot more than we've ever did before -- and we're picking up a lot more of the tax bill than we ever did. That's the retail business at this stage, as you're well aware." He continued, "We've been accused from day one and continue to be accused of 'It's too expensive; the rent's too high. ' That is not the case when you compare us to other, like communities."
It then was noted that the proposed new residential units would bring more people downtown and greater support for surrounding retailers. As one of Wilson's architects stated, "We want this town to be alive. I don't want it to close up at 6:00 anymore; I'd like to see things stay open until 10:00 or 11:00. I don't think there's a reason we can't do that."
Revised Bike Path Route Will Require Users to Cross Traffic on the Fenimore Road Bridge
Details

Written by

Joanne Wallenstein

Hits: 2880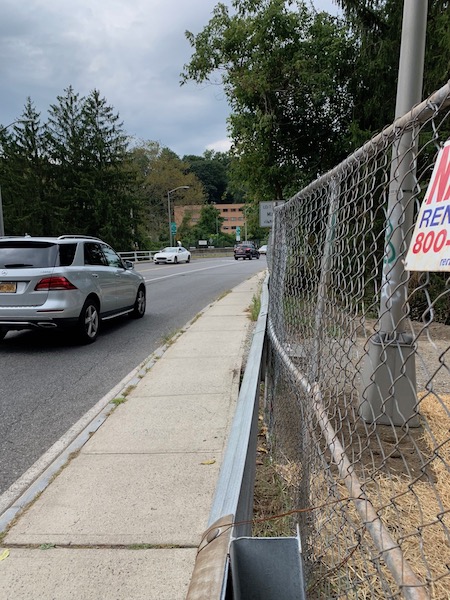 After we posted an article last week about the construction of the bike path to link Scarsdale Village to Fenimore Road we were alerted by several readers that the plans had been changed. Due to a million dollar budget cut - and other reasons - the county has revised the route.
It turns out that the new plan will put users atop the Fenimore Road bridge and require them to cross the bridge and the south entrance ramp to the Bronx River Parkway.
Under the previous plan, the path would have extended underneath the Fenimore Road Bridge and across the tracks to the bridge at Greenacres Avenue. This would have prevented bikers and walkers from crossing into traffic.
However, now, users will have to brave traffic on both the entrance ramp and the busy bridge to link from one side of the path to the other.
Why was this change made? We exchanged emails with Westchester County Director of Park Facilities David DeLucia who explained it this way:
"The route to connect to the existing pathway was changed. The trail will cross Fenimore at a new crosswalk, and flashing lights operated by a push button. The crosswalk will take trail users across the South bound entrance ramp where it meets Fenimore Road, and then cross Fenimore Road just to the East of the entrance ramp to just east of the entrance to the Railroad station.
The original ramp structure with concrete piers to the north of Fenimore leading up to Greenacres Avenue was a new element in the historic landscape of the Reservation. This would have been difficult to construct and still keep the historic character of the landscape. The current configuration involved less tree removal and ground disturbance.
The budget changed by about one million dollars. The plans changed due to costs, historic and environmental reasons."
We asked DeLucia if he was aware of how dangerous it was to cross the bridge as the road leading to it veers sharply and is a blind curve. He said, "The plans were developed by our consulting engineers, and reviewed and approved by our traffic engineers. I know the intersection well and are making it as safe as possible. There will be a system of signage, striped cross walks, flashing lights, and a push button alert."
SHS Sweethearts Lucie Fink and Michael Morris Married in Water Mill
Details

Written by

Joanne Wallenstein

Hits: 6841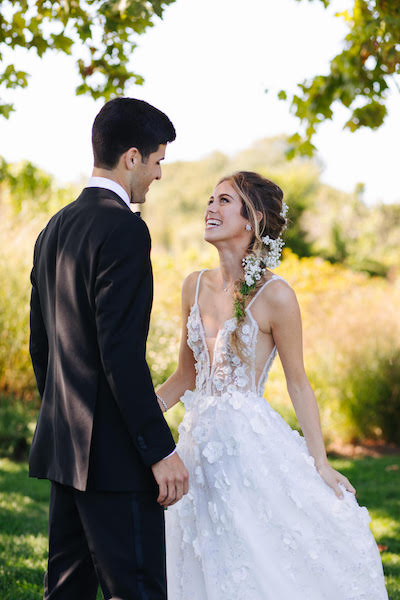 Lucie Fink and Michael Morris, both formerly of Scarsdale, were married on Saturday, the 21st night of September at the Parrish Art Museum in Water Mill, New York. The bride is the daughter of Jimmy and Debbie Fink of Scarsdale and is a graduate of Scarsdale High School and Johns Hopkins University in Baltimore, Maryland. Lucie is currently an independent video producer, content creator and lifestyle host for her own media company, Lucie Fink Media, Inc. The groom is the son of Sharon and Colin Morris formerly from Scarsdale, now living in New York City. Michael is also a graduate of Scarsdale High School, attended Middlebury College in Middlebury, Vermont and is currently an MBA candidate at Columbia University. Lucie and Michael have been together for over 10 years. They currently live in New York City.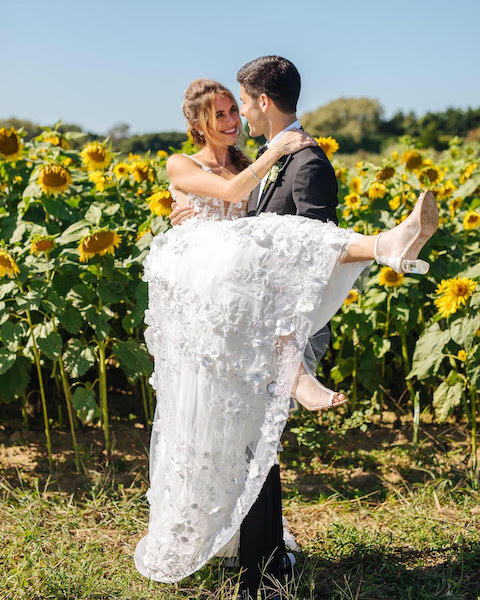 Closing the Gap on the Bronx River Bike Path
Details

Written by

Joanne Wallenstein

Hits: 3219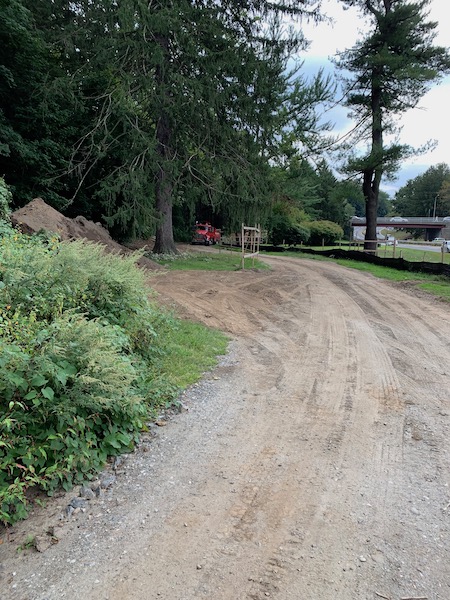 New path from Hitchcock Church to the Fenimore BridgeWestchester County has finally begun on work to close the gap on the Bronx River Bike Path between Greenacres Avenue and Scarsdale Village. Presently, bikers and walkers travelling the path, which runs up to Kensico Dam and down to Yonkers had to leave the path in Scarsdale and travel along Fox Meadow Road to access the northern half of the path.
This will be rectified in the next 18 months when work is complete on a path to bridge the gap. Westchester County is underwriting the $6.7 million project which will add 1.6 miles to the path. Ironically, the path will not travel on the east side of the parkway because some Scarsdale residents objected to it traversing Fox Meadow. Instead, the path will extend underneath the Crane Road Bridge to the west side of the Parkway where the path will be built along the westside of the train tracks. It will return to the east side by going underneath the Fenimore Road Bridge and continuing to the Greenacres Avenue Bridge. There a ramp will travel up to the top of the bridge to the new 10-foot wide sidewalk that is already complete. From there, riders can meet the existing path opposite Hitchcock Church and continue past the County Tennis Courts.
We took some photos in Greenacres where workers were clearing and grading the path which will eventually be paved.
So if you see back hoes and dump trucks under the bridges, this is why.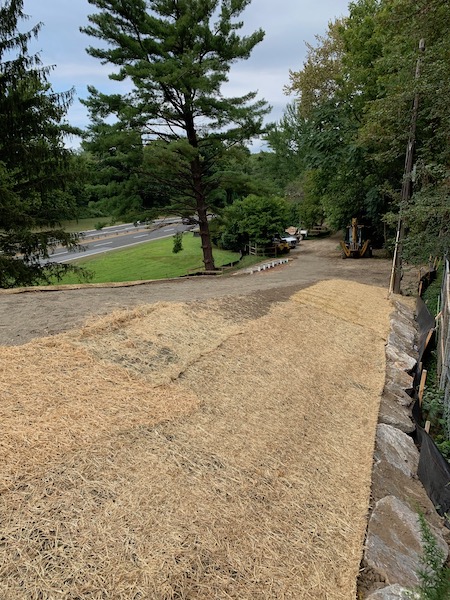 The view from Fenimore Road north