Library Overtaken by 700 Visitors to Kirk Cameron's Story Hour
Details

Written by

Joanne Wallenstein

Category: The Goods

(Updated January 3, 2023) This is the opinion of Scarsdale10583 Publisher, Joanne Wallenstein.
An estimated 700 people turned out for a story hour with actor and evangelist Kirk Cameron at the Scarsdale Library on the afternoon of December 30, 2022. Cameron, the author of children's book, "As We Grow," exploited free speech laws to hold his event at Scarsdale Library. Cameron and his publisher Brave Books targeted Scarsdale because the library held a "drag queen" story hour and Cameron is preaching against what he calls "woke ideologies" in school and libraries, objecting to gay marriage, transgender and LGBTQ people and abortion. About public schools he says, "America's public schools have become incubators for far-left progressive agendas, including critical race theory, gender ideology, and Nikole Hannah-Jones' 1619 Project."
Though the story hour was held during vacation week, right before the New Year, the word got out to sympathizers who arrived early to line up to attend the event. The library was quickly overwhelmed as only 170 people could fit into the Scott Room. The crowd formed lines from the lobby to the children's room, from the café to the rear of the library with another line outside.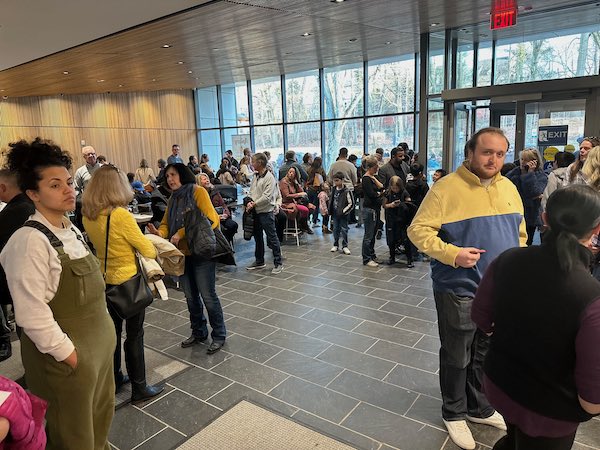 The library staff, along with Scarsdale and county police were on hand to regulate the crowd. According to Scarsdale Police Chief Andrew Matturro, "Lieutenant Carroll, the Detail Commander estimated the number of people to be approximately 700. He also reported that there were 2 readings in the allotted timeframe and 170 were in each reading. There were no incidents reported. Six Scarsdale officers were supported by six County officers for traffic and crowd control. The event concluded on schedule."
Attendees who were able to get inside said that the reading was handled well by the police and staff and was calm and at no point became unruly. Though no one knows where all the people came from, there seemed to be few Scarsdale residents in the crowd. The library's parking lot filled up quickly, and cars overflowed to Tompkins Road, Brewster Road and even into the Scarsdale High School Parking lot.
Though it was billed as a story hour for young children, the visitors included grandparents, parents, teens and toddlers.
Only one session was planned, but the library permitted two to accommodate more visitors. At the end of the second reading some requested a third session to allow the last of the crowd to get in, but the time allotment was over and the library staff asked everyone to leave.
What does this bode for the future? Will other outside political groups request use of the community's new library? This event demonstrates the strain these type of gatherings put on Village resources. Extra police coverage from the Village and the county was required, as turnout was unpredictable and the building could easily become overwhelmed. Who should pay for this coverage?
Furthermore, the event prevented regular visitors from the use of the facility. Rather than assisting residents, the entire staff was called upon to control the crowd. The meeting room, designed for a maximum of 170 could not accommodate the turnout.
Do the rights of political groups from outside the community trump the rights of residents? Perhaps the library can re-examine their bylaws to draft workable parameters for use of this public space. These are questions that the Library Board and Village Board will need to examine in upcoming months.
We asked Scarsdale Library Director Elizabeth Bermel a few questions about story time and here is what she shared:

Please let me know where you think all those people came from and how they were mobilized? We did not inquire. As a public library, we are open to all. Given the large turnout, we were pleased that there were no incidents.
Were you concerned about the safety of the staff and security of the building? The Scarsdale Police Department and their public safety partners did an outstanding job to ensure the safety of staff and public.
What message does this event send to our library and others for the future? The Scarsdale Library's mission (to encourage the joy of reading, the exploration of ideas, and the pursuit of lifelong learning for the children and adults of our community), has not changed. Our mission, vision, and values inform our response to challenges and help to maintain our reputation as a premier cultural and educational institution. By viewing challenges through this lens and always engaging in a manner consistent with our values, the Scarsdale community and our patrons will always see and experience the Scarsdale Public Library as a treasured community asset, and a model for other public libraries. The community has always been supportive and involved with their library, and we hope they will continue to engage with us as we find ways to best support our mission.
Commenting on the event, Mark Gompertz, Group Editorial Director at Skyhorse Publishing and a seasoned executive in the industry said, "I read the article and it it does a wonderful job of explaining the complexities of free speech in a public space. It is a thorny question for sure. While I'm not sure how I feel about all the outsiders coming into the community, I applaud the village/ library for allowing it just as I would a story hour about a drag Queen even if alt right groups didn't feel it was appropriate. Crazy world."
Cameron Plans Controversial Story Hour at Scarsdale Library on Friday
Details

Written by

Joanne Wallenstein

Category: The Goods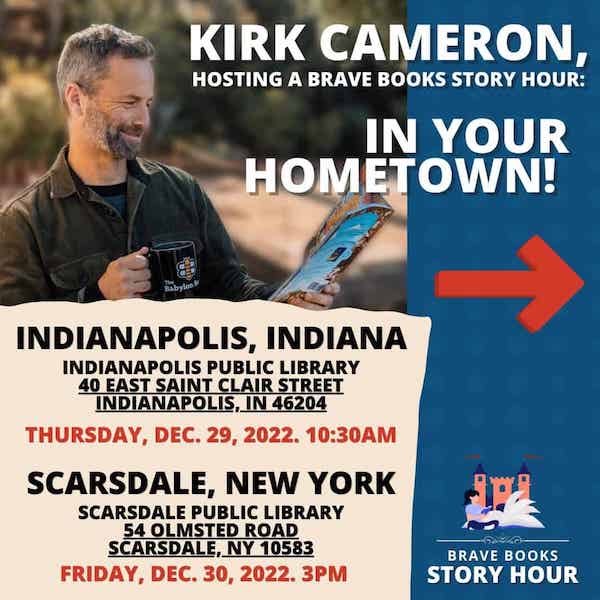 (Updated December 29, 2022) After much back and forth it appears that actor and author Kirk Cameron will conduct a story hour at the Scarsdale Public Library to promote his children's book, As You Grow. Scarsdale Library Director Elizabeth Bermel reports that the payment for the room rental for December 30, 2022 at 3:00 pm has been received.

In a press release to the community, Scarsdale Library Director Elizabeth Bermel explained, "The event is not a library-sponsored program, but rather a meeting room rental, that cannot be rejected based upon political or religious content under the First Amendment."
The story hour is not being promoted by the library and is not listed on their calendar of events. If payment is received, the story hour will be held the day before New Year's Eve during a school vacation week when many are out of town, so it's not clear if many will show up.
See more about the controversy here:
Who Do You Think Should Win the Scarsdale Bowl? Committee Seeks 2023 Honoree
Details

Written by

Joanne Wallenstein

Category: The Goods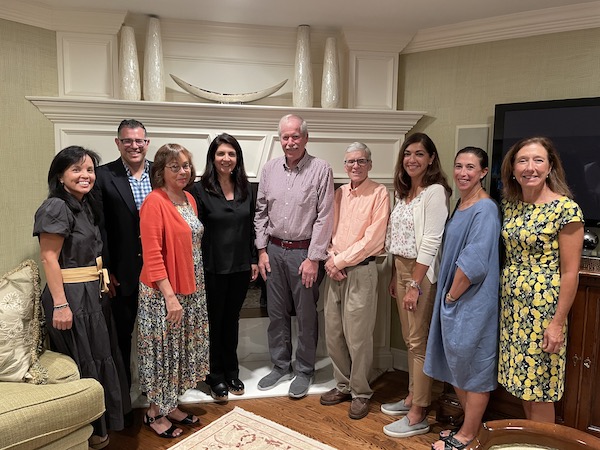 The 2022 Scarsdale Bowl Committee is looking for nominations for the 2023 Bowl Award winner. The Committee will hold its first of several meetings dedicated to selecting this year's honoree on December 11, 2022. Nominees for the Bowl award are requested by December 1st, but will be accepted until December 11th. Candidates must be Scarsdale residents who do not currently hold elective office. The Scarsdale Bowl Committee seeks a diversity of candidates for consideration. To access the nominee recommendation form, click here.
The Scarsdale Bowl, under the sponsorship of the Scarsdale Foundation, has been awarded annually since 1944, to an individual (or, in exceptional cases, to a married couple) who has given "unselfishly of their time, energy and effort to the civic welfare of the community." The founding donors of the Bowl believed that "many who serve generously and voluntarily, without office, honor, or publicity, are those deserving of having their names permanently inscribed on the Scarsdale Bowl." The Scarsdale Bowl Award is the highest honor bestowed on a Scarsdale resident in recognition of his or her volunteer public service in the community. The Bowl itself, with the honorees engraved names, is permanently displayed at the Scarsdale Library.
This year, the Bowl dinner is scheduled to be held on April 27th at Mamaroneck Beach and Yacht Club. The dinner will pay tribute to the newest Bowl honoree, as well as celebrate the spirit and culture of volunteerism in Scarsdale.
The Scarsdale Foundation is pleased to share that Erika Rublin is the Chair of the Scarsdale Bowl Committee, with Leah Dembitzer serving as Secretary and Isabel Finegold serving as Treasurer. The members of the Bowl Committee are Becky Bach, Sara Farnsworth, Carl Finger, Tim Foley, Adam Hellegers, Ronny Hersch, Sharon Higgins, Angela Manson, Margot Milberg, Susan Ross, Xue Su and Beverly Thornhill. Elyse Klayman, a Scarsdale Foundation Trustee, will serve on the committee as a liaison, along with Suzanne Seiden, President of the Scarsdale Foundation Board.
This year marks the 100th anniversary of the Scarsdale Foundation, a community institution that has quietly but effectively helped individuals and local community organizations through scholarships and grants over the course of a century. Most significantly, the Scarsdale Foundation has awarded more than $1 million in scholarships during the past ten years to Scarsdale's high school graduates in their sophomore, junior and senior years of college. Funds raised at the Scarsdale Foundation Bowl Dinner will enable the Scarsdale Foundation to continue supporting Scarsdale students faced with financial obstacles to continue their education. We look forward to gathering in recognition of all that makes Scarsdale a special place to live, and to benefit generations to come.
Questions? Please reach out to Erika Rublin, Bowl Chair at erublin@gmail.com. Additional information about the Scarsdale Foundation and the Scarsdale Bowl may be found at www.scarsdale-foundation.org.
Festive Gifts and Fare for the 2022 Holiday Season
Details

Written by

Joanne Wallenstein

Category: The Goods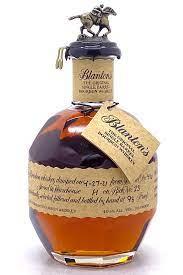 What a rich array of offerings we have for seasonal gifts, beauty services, holiday catering and beverages all a short walk or drive from home. This year, shop local for everything you need for a special holiday season:
Here are just a few ideas for your holiday gatherings:
Aries Fine Wine & Spirits is Westchester's choice for premium wines and liquors this holiday season. With a large selection, expert service and FREE local delivery, they are your source for great gifts and your holiday parties. For the holiday season they recommend Veuve Cliquot, Santa Margarita Pinot Grigio and CasaMigos Tequila.
Visit them online, at the store at 128 West Post Road in White Plains or call (914) 946-3382.
Holiday Catering from the Copper Kettle Café: Copper Kettle Cafe is the perfect choice to cater any special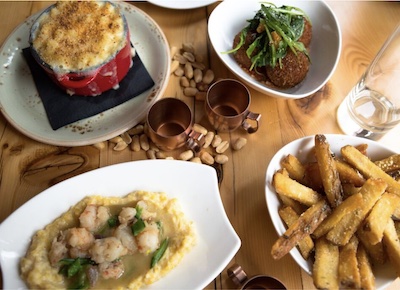 event. We can provide everything from set up to clean up, including servers & bartenders to service your next Holiday, Birthday, Office, Fundraiser or Special Gathering.
Check out their catering menu here and come by for lunch or dinner: Cooper Kettle, 201 East Hartsdale Avenue, Hartsdale, (914) 723-1065. Prefer to dine in? Join Copper Club: A weekly subscription of your favorite Copper Comforts. All meals are prepared, cooled and packaged for you to take home, reheat and enjoy! Sign up here.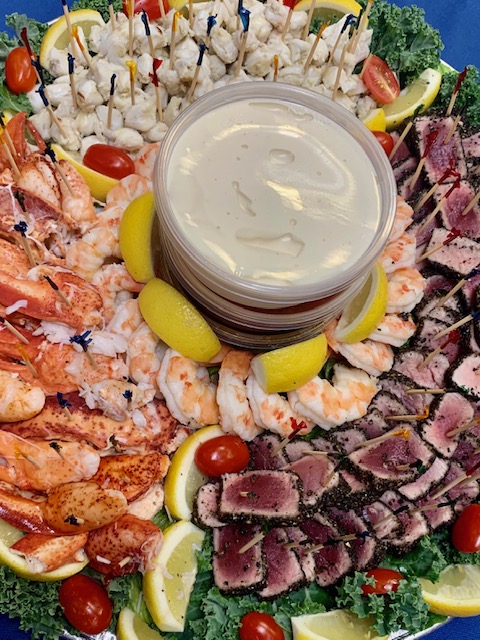 Eastchester Fish Gourmet: Looking for the perfect gift? Click here to order a Gift Card online -they never expire! Eastchester Fish Gourmet, 837 White Plains Road, Scarsdale, (914) 725-3450 Eastchester Fish Gourmet: This holiday season, let Eastchester Fish Gourmet cater your holiday celebrations. Their holiday menu includes many of the favorites from our restaurant and more... shrimp cocktail platters, poached salmon platters, specialty platters (pictured), seafood paella, parmesan encrusted cod, lobster, mini crab cakes, baked clams, paella, clam sauce and more. See the holiday menu here.
For 110 years, Holsten Jewelers has been a family-owned and -operated business. Holsten Jewelers has branded itself as the place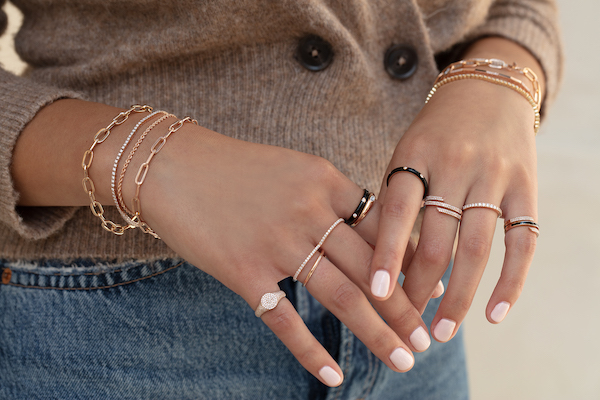 for Westchester to get engaged. We have continued to update our engagement ring designers — Mark Patterson, Precision Set, and Sylvie — by adding Noam Carver to the Holsten family this year. Gary Holsten embraces modern jewelry trends by adding new designers to the store such as Spinelli Kilcollin, EF Collection, Mémoire, and Lizzie Mandler. We are also excited to introduce Holsten Jewelers Private Label Collection.
Whether it's a housewarming, baby, wedding, or Judaica Gift we have a carefully curated collection of giftware that will enable shoppers to find that perfect gift. Brands include Michael Aram, Baccarat, Amanda de Montal, JWS Collection, Reed & Barton, Kate Spade and Nadav Art . Hours: Tuesday through Saturday, from 10 a.m.to 5 p.m. Holsten Jewelers, 5 Harwood Court, Scarsdale, (914) 472-4554, instagram: @holstenjewelers.
Bro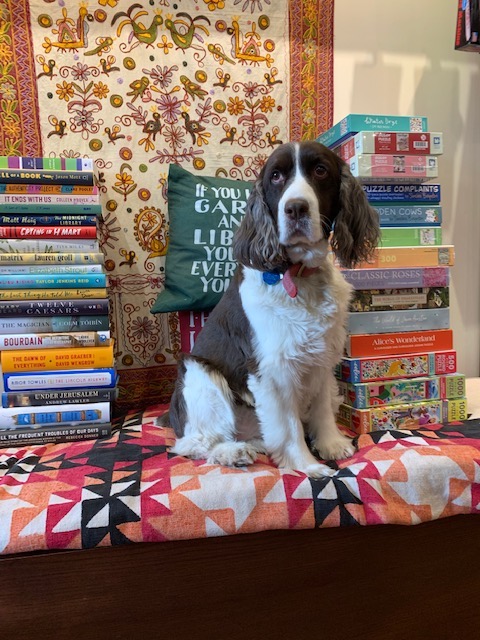 nx River Books: Get your Season's Readings at the neighborhood bookshop. Over 17,000 different titles currently in store. Hundreds of thousands more available within three days by special order. Plus jigsaw puzzles (more than 300 designs), bookish gift items, and gift certificates. Read their list of holiday book recommendations here. In-store and website shopping. Bronx River Books, 37 Spencer Place, Scarsdale, 914-420-6396.
The Eye Gallery of Scarsdale invites you to check out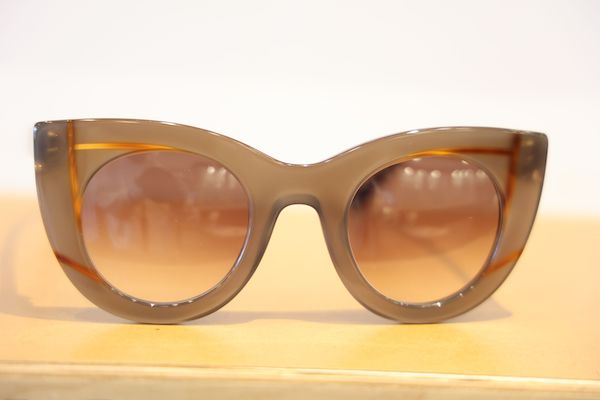 the latest sunglasses and eyewear for this holiday season! With new styles from Chanel, Chrome Hearts, Thierry Lasry, Jacques Marie Mage, Matsuda and Barton Perriera you will never run out of options for holiday gifts this year! And while you're in town make sure to make an appointment for your annual eye check-up. Eye Gallery of Scarsdale, 8 Spencer Place, Scarsdale, (914) 472-2020.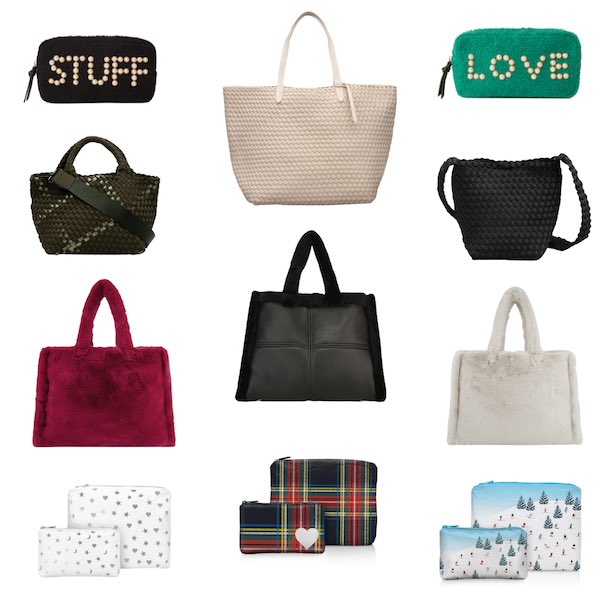 I Am More Scarsdale's mission is to empower women to make them feel confident, to support women-owned businesses and designers, and to give back to local and women's philanthropic organizations. I Am More operates as a philanthropic business, with ownership forgoing a salary in order to donate profits to the organizations that it supports.
Evolg Gloves: No More Cold Fingers While Texting! Voted as Oprah's Favorite Things, our EVOLG Glove collection, all touch screen capable, is the perfect gift this holiday season. $42-$150.
Totes & More: From studded makeup bags to faux fur totes, neoprene handbags and recyclable travel pouches, I Am More Scarsdale has all of your gifting needs! BTB Los Angeles ($88 - $195), Hi Love Trvl ($44 - $82), Naghedi ($240 - $400), Rino & Pelle ($58 - $105)
I Am More Scarsdale, 6 Spencer Place, Scarsdale, 914-723-6673 (MORE) @iammore.scarsdale
ScentFluence Aroma Design Studio : Scent the season with gifts, wrapped beautifully and smelling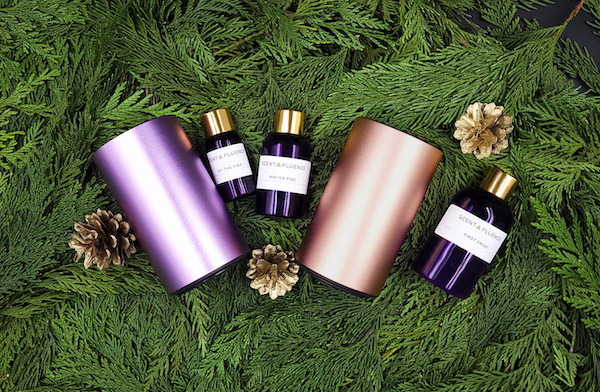 fantastic for everyone on your list. Teacher gifts, Hostess gifts, Corporate gifts, Stocking stuffers…easy, wrapped and ready. Let ScentFluence take these to-dos off your list.
Enhance your holiday home with our seasonal diffusible ambient oils, elegant diffusers, great smelling candles, scent samplers, and more. Explore our extensive library of scent oils including our unique collection of luxe hotel collabs (only available at ScentFluence). Discover something for every room and everyone.
Private in-studio scent-events are a unique gift for small gatherings of friends, or holiday company event. Contact caroline@scentmarketing.org or 914-338-5070. ScentFluence hours: Tues-Sun 12-5. ScentFluence, 22 Harwood Court, Scarsdale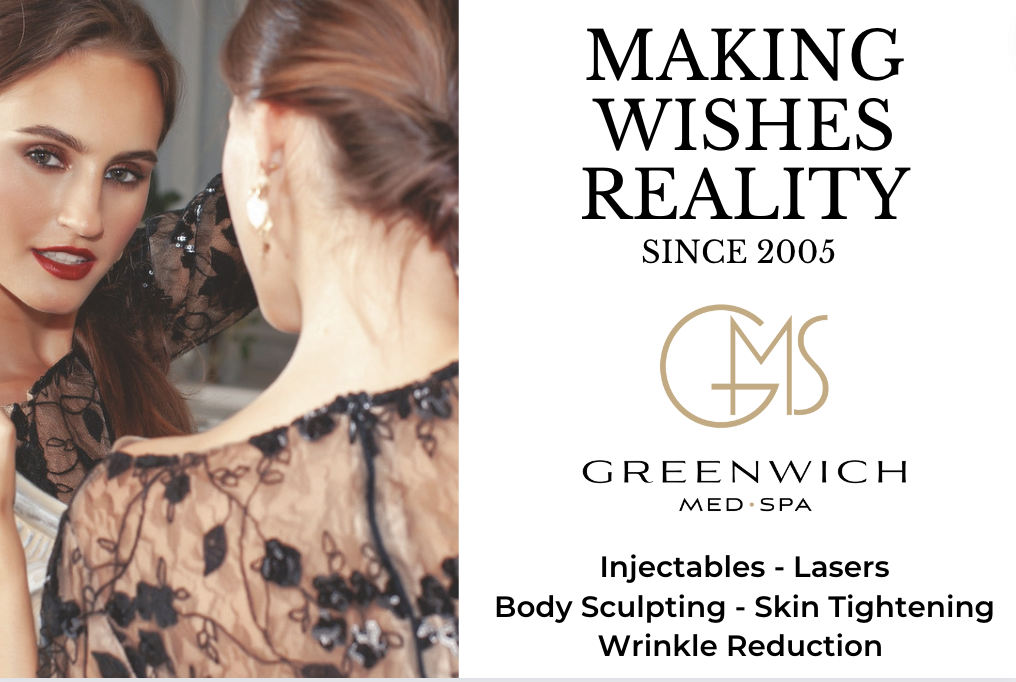 Greenwich Medical Spa: This season, let our nationally recognized team provide you with award-winning non-surgical facial and body contouring treatments that deliver shining results that celebrate your individuality and reveal your best self. Greenwich Medical Spa, 1132 Wilmot Road, Scarsdale, 914-722-6869, www.greenwichmedicalspa.com
Hair Saloon and Café: Treat yourself and a friend to lunch, a cocktail and a hair appointment or spa treatment at the Hair Saloon and Café on Scarsdale Avenue. Danielle Settembre, with over 10 years of experience at Elizabeth Arden's Red Door and the daughter of restauranteurs, combined her passions to create a new experience for salon goers.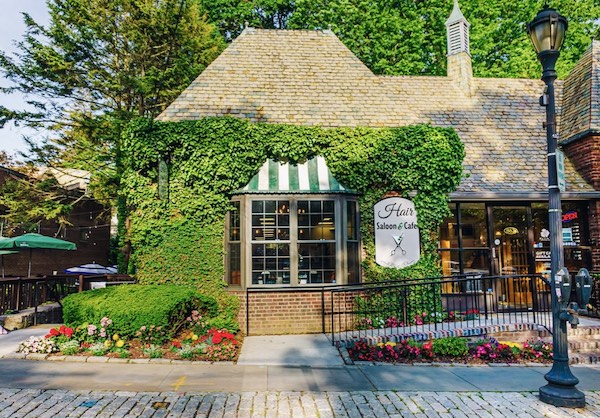 Make an appointment for a haircut, hair dye, make-up, facial, wax or brow treatment and enjoy a wrap or panini with a drink too. A great way to destress during the holidays. Mention Scarsdale10583 and get a free cocktail at your first appointment.

Announcing our new line of all natural hair and body care products. Stop by the Hair Saloon to pick up our new naturally nourished, highly hydrating shampoo and conditioning bar plus body soaps and candles. All great for you and for holiday gifts.
Hours: Tuesday through Thursday from 8:30 to 7 pm, Friday to 8 pm, Saturday to 6 pm, Sunday from 9 am to 4 pm. Stop by for a drink from Thursday through Saturday until 9 pm. Covid safe … and a winner of the Best of Westchester 2022. Hair Saloon and Café, 862 Scarsdale Avenue, Scarsdale, 914-881-1233. www.hairsaloonandcafe.com.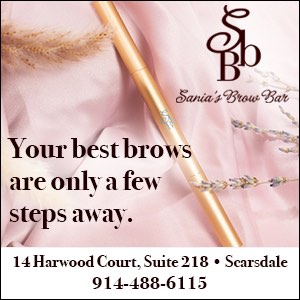 Sania's Brow Bar: This holiday season, give the gift of perfect brows. Gift certificates available to experience our tweezing-only artistry and signature full brows. Our brow products are a favorite holiday goody. Your best brows are only a few steps away. Click here to make an appointment. Sania's Brow Bar, 14 Harwood Court, suite 218, Scarsdale, NY 10583, 914-488-6115
UPS: Be unstoppable this holiday season and let our certified packing experts at The NEW UPS Store now open in Scarsdale give you the peace of mind you deserve with our pack and ship guarantee. Spread the holiday cheer by sending your loved one's gifts in decorative boxes and mailers or custom greeting cards. For additional in-store savings in decorative boxes and printing use code HOLIDAY22 when you visit us at 656 Central Park Ave. Your one-stop shop for the Packing, Shipping, Printing, Mailboxes, Easy Returns for all your holiday needs.


The UPS Store, 656 Central Park Avenue, Scarsdale, 914-713-4222

SBA Dale Dollars: Not sure what to buy? Then give them a 'Dale Dollars eGift Card, a community-based digital gift card that makes it fun and easy to keep spending local. Purchase a 'Dale Dollars eGift Card here to use at any of the participating shops in the neighborhood. With this card, you can write a personal message and send it to family, friends and colleagues via email, text, or physical copy. Recipients can choose to spend it at one of many participating merchants in Scarsdale —or mix it up and spend flexibly at multiple locations.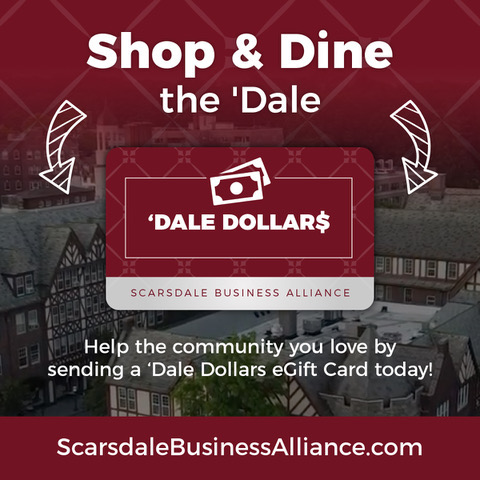 All-digital and always available on your phone, the 'Dale Dollars eGift Card is great for the holidays, birthdays, teacher appreciation, coach gifts, or just to show your appreciation to a friend. Now you can give back to the community while you celebrate the holidays and special occasions!

To add your holiday gift suggestions to this guide, email us at scarsdalecomments@gmail.com.
Democrats Take Westchester with 60% of the Vote
Details

Written by

Joanne Wallenstein

Category: The Goods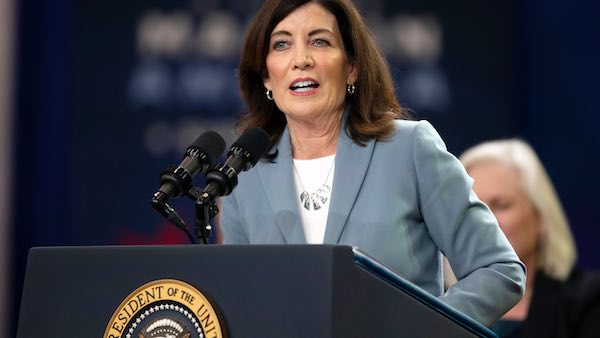 Kathy Hochul is the first female governor of NYS.After a tumultuous election season and wide uncertainty about the outcome of the vote, Democrats took Westchester County and voted in New York's first female Governor Kathy Hochul with 60% of the vote to 40% for Republican challenger Lee Zeldin. Zeldin, a former Congressman from eastern Long Island. Zeldin's platform centered on fighting crime and was effective at narrowing the gap in the vote in a state where Democrats outnumber Republicans 2:1. On the streets of Scarsdale, election signs for Zeldin were plentiful causing many to speculate about the sentiments of local voters but in the end, the Democrats prevailed.
All the other races on the ballot in Westchester followed suit, with Democrats taking approximately 60% of the vote to 39% for their Republican challengers.
According to the Westchester County Board of Elections website on Wednesday morning November 9, here are the winners in Tuesday's election:
Governor/Lieutenant Hochul/Delgado – 60%
Comptroller Thomas DiNapoli – 63%
Attorney General Letitia James – 61%
U.S. Senator - Charles Schumer -63%
Congressman Jamaal Bowman – 60%
State Senator Shelley B. Mayer 61%
State Assemblywoman Amy Paulin – 63%
Two candidates from Scarsdale were on the ballot. Former Scarsdale Mayor Miriam Flisser ran as the Republican candidates for Congress vs. incumbent Congressman Jamaal Bowman and got 37% of the vote.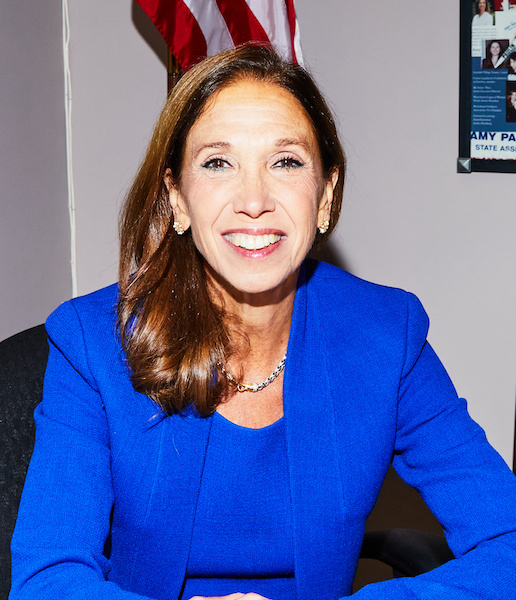 Amy Paulin retained her seat in the NYS Assembly
Frank Murtha challenged incumbent State Senator Shelley B. Mayer and received 39% of the vote.
Statewide, the gap between Hochul and Zeldin was far narrower, with Hochul receiving 52.7% of the vote to Zeldin's 47.3%.
The Clean Water, Clean Air and Green Job Environmental Bond Act, which provides $4.2 billion to fight climate change, mitigate flooding, conserve land and water quality improvements passed in Westchester with 73% voting YES. The Proposition was on the back of the ballot and there was concern that voters would not remember to turn over the ballot to vote for the proposition. In Westchester, 275,090 votes were cast on the proposition which is 37,000 fewer votes than were cast in the Governor's race, so perhaps some did not see it.

Assemblymember Amy Paulin thanked her supporters, saying:

"I am honored to have been re-elected to the New York State Assembly and look forward to continuing to serve as your representative. Thank you for your support and faith in me.
Campaigns are always the best way to meet with constituents and hear what is on people's minds. This one was no different, whether it was knocking on doors or taking part in debates and candidate meetings. I heard so many good ideas and important perspectives.
Now I am energized to go back to Albany and meet our State's issues head on. That means improving public safety, improving our economy, addressing climate change, and so much more.
I look forward to working with Governor Hochul as she enters her first full term, along with my colleagues in the Legislature. While I'm pleased that New Yorkers showed confidence in our Democratic team, the campaign is a reminder that people have a wide range of opinions and that my obligation is to pay attention to all constituents, whether they supported me or not.
Thank you to all those who came out to vote. Elections, and your vote, matter more than ever.
Thank you again to my friends, family and constituents who have stood with me in the communities of Eastchester, Bronxville, Tuckahoe, Pelham, Pelham Manor, Scarsdale, Edgemont, New Rochelle, and White Plains. We live in incredible communities with amazing people, and by standing together during the next two years, we can make our communities even better."
Commenting on the results, State Senator Shelley Mayer said, "Thank you to the voters of the 37th Senate District for their support and faith in me. I'm deeply honored to have been re-elected to serve as your Senator. I owe thanks to all my friends and supporters who stood up for me in so many ways, to my team which was incredibly disciplined and driven, to new voters who took a chance on me, and to my family, which is a constant source of support and love. Whether you voted for me or not, I'm humbled to serve all those in this district, from Yonkers to Pound Ridge, Eastchester to Port Chester, Harrison to White Plains, Scarsdale to Rye, and all the places in between. On to the work at hand!"
Congressman Jamaal Bowman said, "Two years ago, we celebrated an improbable victory. Many people doubted that we could stand against a 31-year incumbent with all the money and power. We proved them wrong then, and tonight we showed them how truly powerful the people are.... The voters decided resoundingly that I was the best person to represent them. To everyone who believed in me once again, know this: I will never stop fighting for every person and every community in every part of this district. We will continue to fight for health care as a right, not a privilege. We will continue to fight for reproductive freedom. We will continue to fight for meaningful gun reform to stop the killing and keep our kids safe. We will continue to fight for a liveable planet to pass to the ones coming behind us. We will continue to fight for a high quality public education for every child. And we will continue to fight for our democracy—now more than ever. I want to thank the voters of NY-16 for placing their confidence in me again. I am a Black man, raised by a single mother in a housing project. That story does not always end in Congress. I am so excited to get back to Washington to make good trouble and be your champion."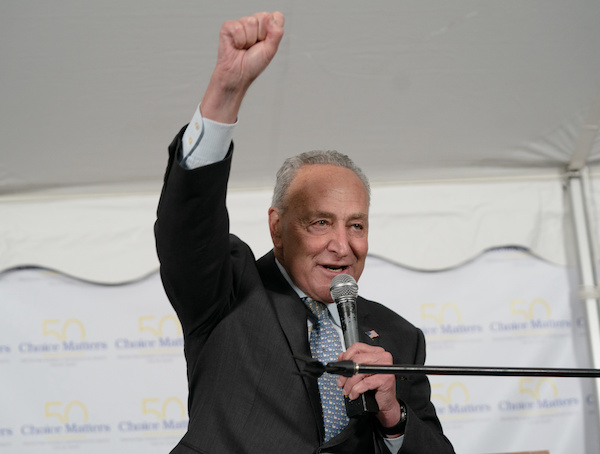 Chuck Schumer at a Pro Choice Rally in Scarsdale