Thank you Scarsdale Schools Community
Details

Written by

Joanne Wallenstein

Category: The Goods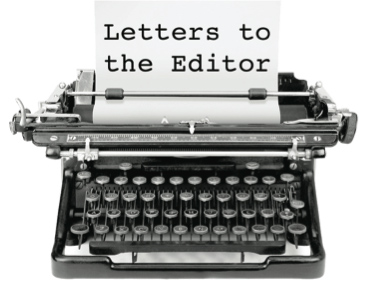 (This letter was written by Colleen Brown, Suzie Hahn Pascutti and Ron Schulhof)

Dear Scarsdale Schools Community,
Thank you for your support in the Board of Education election this past Tuesday. We are grateful for the trust the community has placed in us to serve as your representatives on the Board of Education. We are committed to do all that we can to serve our community, including continuing Scarsdale's great education for our students.
We look forward to working with our Board colleagues, Dr. Patrick, and the administration on the important work that is ahead of us. We also realize that as your elected representation on the Board of Education, a core part of our job is listening to and engaging with the community. We take this role very seriously and will strive to fulfill it in all ways possible. The engagement and volunteerism of our community is an essential part of the Scarsdale schools.
Thank you to District Clerk Honore Adams, Election Chair Rita Golden, the poll workers, the Scarsdale Middle School custodial staff, and everyone else who helped manage the polls on election day.
We also extend our thanks to the volunteers on the School Board Nominating Committee for their thoughtful process and nomination. We are proud to continue the non-partisan tradition in Scarsdale.
Sincerely,
Colleen Brown
Suzie Hahn Pascutti
Ron Schulhof
Planning Board Tosses the Question of Lights at Crossway Field Back to Village Trustees
Details

Written by

Joanne Wallenstein

Category: The Goods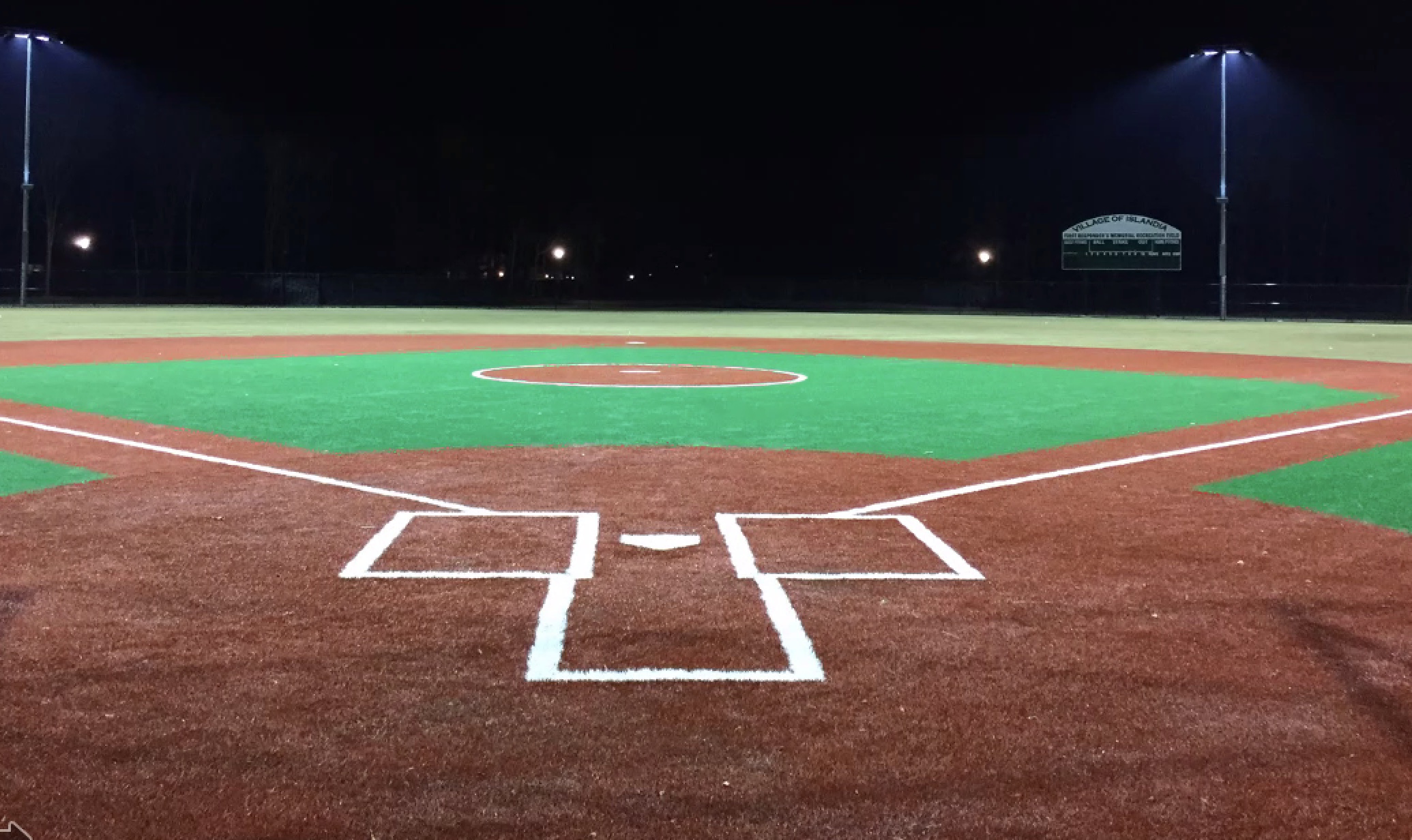 After a second five hour hearing on an application to install field lights at Crossway on May 4, 2022, the Scarsdale Planning Board punted on making a recommendation for or against the application and threw the ball back to the Scarsdale Board of Trustees for a decision.
This followed another lengthy hearing of the Planning Board on this application. On March 23, 2022, the board heard many of the same reasons to install the lights as well as objections from those who live nearby.
After that meeting the Village Board of Trustees considered the Planning Board's memo and came back to them to ask them to make more specific recommendations on the following questions:
1) the location of all proposed lights to be installed;
2) details related to the type of lights proposed;
3) the direction of light and potential spillage;
4) the potential impacts on adjacent land uses, including but not limited to potential increase in noise and traffic created by athletic events, including practices and contests conducted after sundown; and
5) all other information and considerations deemed appropriate by the Planning Board in their review of the proposed installation.
On May 4, the highly contentious proposal galvanized both Quaker Ridge residents who live near the field against baseball lovers around town, both passionate about their viewpoints.
On the one side, those who live near the field repeatedly voiced objections, centering on:
-The abundance of recreational facilities in one small area – including the pool, fields, tennis courts and stables, all in one corner of the Village.
-The possibility that night games would bring more traffic, noise, light and disruption to the area around Crossway.
-Safety issues posed by the lights which would not be installed in compliance with National Little League standards.
-The potential for night games to pose danger to passing cars, pedestrians.
-The deficiencies of the current field which lacks a safe spot for spectators and a dugout for the players, both which might be exacerbated at night games.
New information at this meeting was conveyed by Sarah Bell, President of the West Quaker Ridge Neighborhood Association. Though she said she was not for or against the proposal, she presented the 2017 Lighting Standards and Safety Audit for installation of lights from the National Little League which specify that the light poles be 40-55 feet from the foul line and located outside a fence. Current plans call for the poles to be located at less than half that distance and no fence will be erected.
Bell pointed out that the technical proposal was made by MUSCO, the light installation company, and had not been evaluated by a licensed engineer. She said, "The Scarsdale Little League application fails to meet safety, legal and technical standards."
Both Steve Pass from the Scarsdale Little League and David Kulis from MUSCO said these standards were recommended but not mandatory and that other fields in the area were not in compliance. Kulis said, "We could add safety padding to the poles. Most fields in this area do not have the space to place the poles 60 feet from the foul line." They cited a letter from the SLL District Administrator who found that the plan was safe and within the Little League's minimum guidelines for play. See his letter here.

Supporters of the proposal said that the presence of the lights would allow the league to increase participation by 15% to 20% by adding a field to their schedule and also cited the novelty and fun of playing under the lights.

Much of the conversation centered on potential usage. The Little League said they would use the lights not more than 76 nights a year. Board members and neighbors questioned whether or not other Village teams or non-resident teams would apply to use the field on additional nights.
Recreation Superintendent Brian Gray said, "We allocate the fields – if we have available time we allow other teams to get permitted. But the majority of the team must be residents. Non-resident teams cannot have permits. If the light proposal goes through, we could update our usage policy."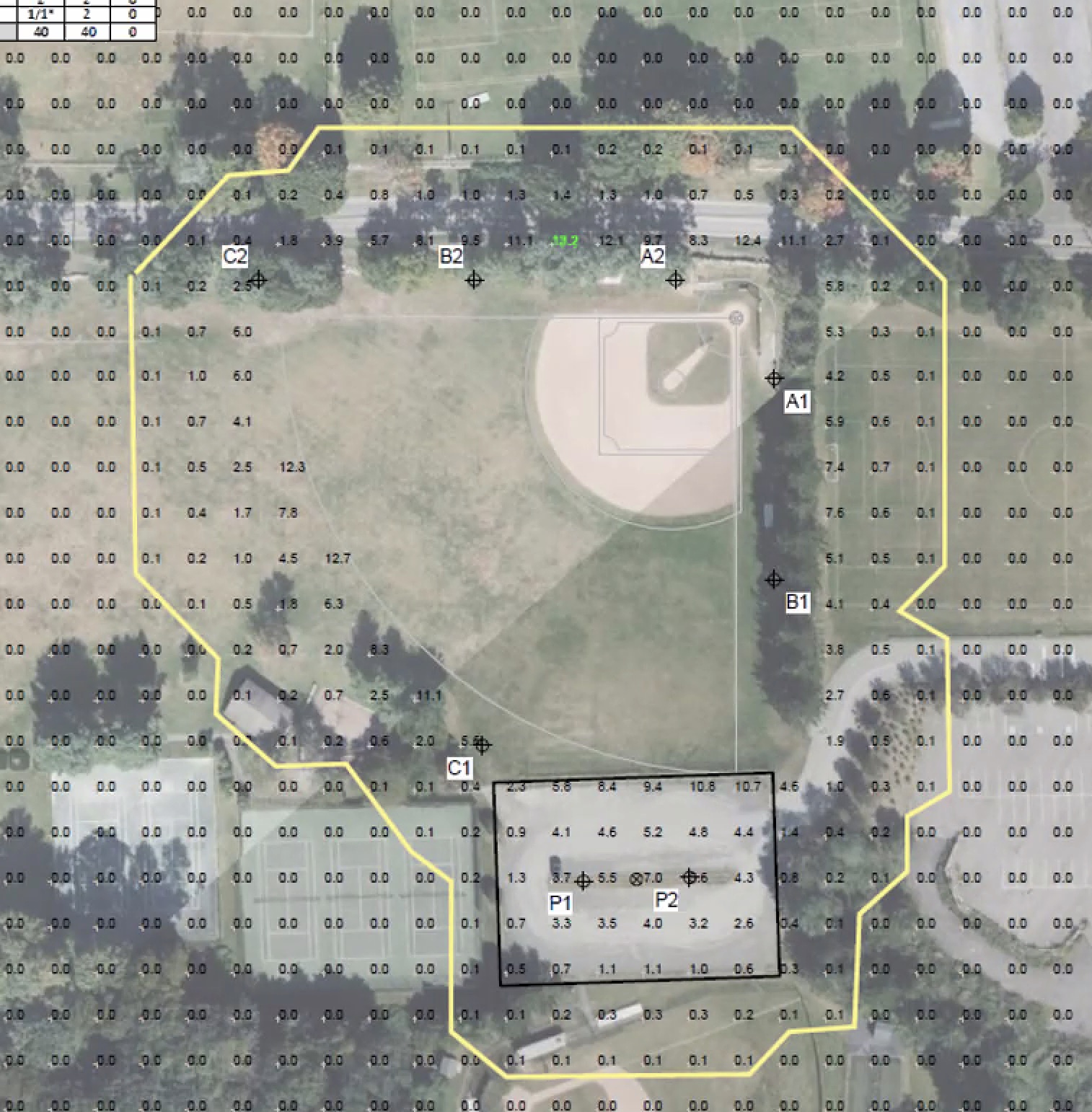 Light coverage of field
On the subject of light spillage, the applicants presented findings from the International Dark Sky Association, a group that protects the night sky. He said, "They are the authority on light pollution. They created guidelines and standards for outdoor lighting. They have design criteria to make objective evaluations of sports lighting….They determined that the MUSCO design met their criteria with one change. They changed two fixtures to help with the glare metrics. The diagram shows zero light at the edge of the field though the neighbors are afraid they will see lots of light."
Steve Pass added, "These are the same lights that are at Butler Field – and the lights do not seem to be an issues – just the sound/noise from the games. Kulis, said, "Our light plan is as good as it gets…. light will be projected upward – it does not spill into the neighborhood. You will see a lit field – but there will be no glare."
On the question of whether or not the lit field will result in increased traffic, Steve Pass showed a photo showing relatively few spectators at Little League games. He showed a time lapse video taken from 8:38am to 9:20am on a Saturday morning when three games were being played at once that showed no traffic build up on Crossway. He said, "This would cause somewhere between an additional 24 and 50 cars. Parking gets maxed out when there are three games going on – but there would only be one."
There was hours of testimony from residents. Gerry Antell who has gathered a petition against the project with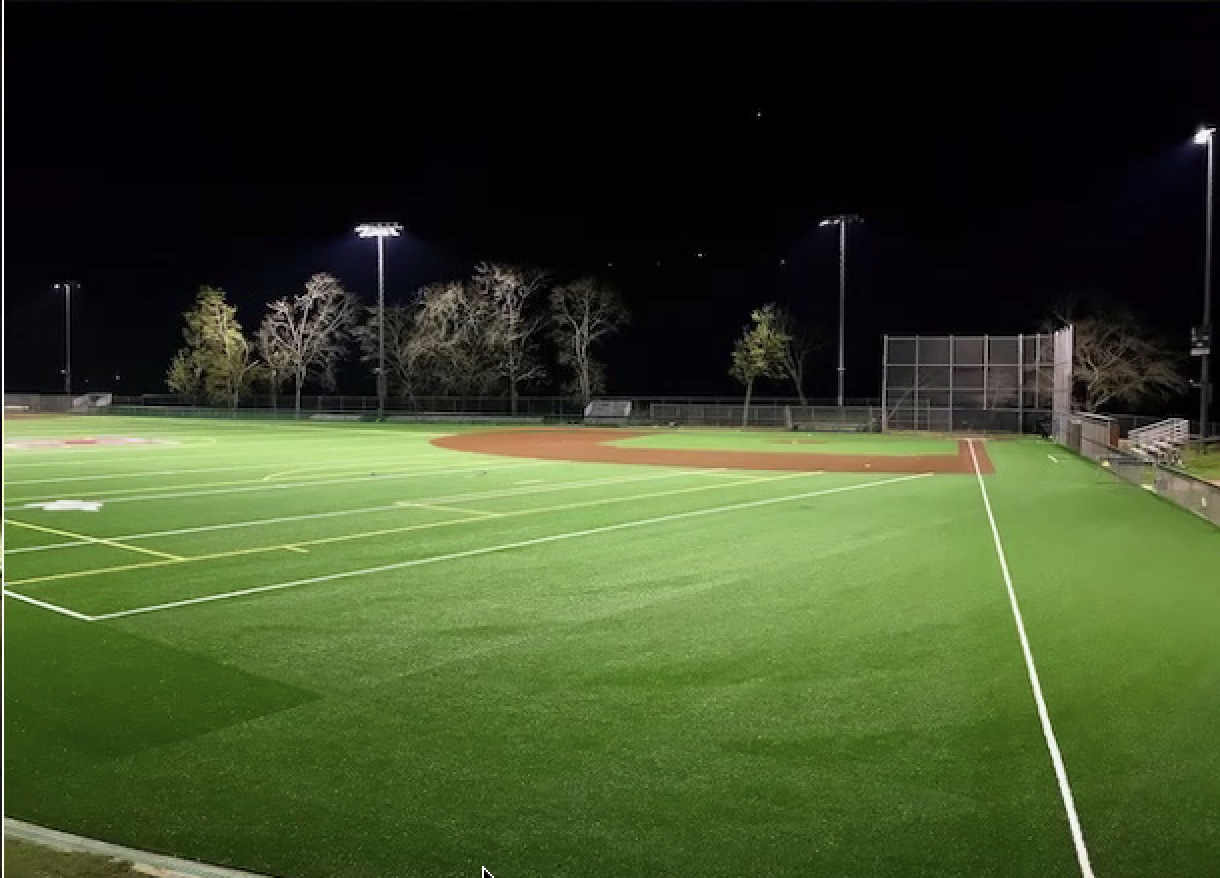 164 names suggested that instead of installing lights, the Little League "could use $500,000 to improve many fields in Scarsdale – that would benefit more players." He said, "How about SLL spearheading a field improvement coalition for all teams that need a field. They could use their surplus to enhance facilities for the entire village." He continued, "It is necessary to acknowledge the League's generosity. Neighbors fighting with each other stinks – how can we find common ground? Poor condition of fields stinks – there are no restrooms and some fields are overused. The league is motivated and wishes to improve youth sports – why not use this money to improve all of our fields. It favors girls sports over boys sports."
"We met with several members of the Little League board about our idea last week – and it can be done. Fields can be improved, turf installed, an effort like this would be a tremendous asset. Everyone would get behind it."
Neighbor John Lofaso of Harvest Drive said, "I will have a view of the lights if they go up – from every window on the back of the house.. I think the lights would be an eyesore. These studies were done by a company that wants to install these lights. If there are not enough spots, expand the size of the teams. – they are very small. This will set a dangerous precedent to let a large donation sway the trustees."
Paul Friedman agreed. He said, At Fox Meadow Tennis Club the noise and the lights affected the neighbors. I don't believe this will be the end of this. Friday night football will be next. Where does it lead?"
Baseball supporters spoke in favor of the lights and posited the situation as a NIMBY issue.
Dan Ornstein from Carstensan Road said he lives across the street from the A School in one of houses closest to Butler Field. He said, "I can see if from my front door. I had concerns about the bleed of the lights and the aesthetics of the poles but I have been pleasantly surprised. They do not bleed beyond the field. It is not a disruption to the neighborhood. The poles are nowhere near as I feared it might be. This is a case of NIMBY. Maroon and White supported the lights at Butler Field. I don't remember Quaker Ridge residents objecting to lights at Butler Field."
Dan Besikof said, "What makes this town great is that it's a great place for kids. Here, a half a million is being donated to make this town better. The town will pay for nothing and these lights will attract young families for years to come."
He continued, "The people who are objecting bought houses around the field next to our sports complex. Only a few houses can be seen from the field – that's when the trees are bare. A small group of houses are trying to block something that will benefit all the kids. I think we heard that the impact is quite minimal. The Dark Sky organization did independent vetting. The light does not end on anyone's property. The poles will hardly be visible and they will blend in. It is a classic NIMBY situation – but these people chose their backyard, and that is a baseball field. They are trying to block a benefit for thousands of kids who are here now and will move to Scarsdale."
Ryan Spicer from 51 Tunstall Road in Edgewood said, "We are looking at a single game at night… At most 50 cars. We are looking to improve the use of a single field. We are looking to give more kids the opportunity to participate in a recreational sport."
David Glattstein of 6 Old Lyme Road said, "New Rochelle has a lit baseball field. I coach little league. We don't improve the community because it is necessary – we do it because it's right. I support a free benefit to the community. We are listening to the trustees. We are tired of things being turned down because of a few loud voices."
Well near midnight, the Planning Board deliberated on the issue. Chairman John Clapp said, "The neighbors seem to be pretty monolithic on this one. They don't like it … In the end the trustees have to make that call."
After considerable discussion, the Planning Board said they would draft a recommendation to the Village Board of Trustees in response to the questions posed.
Reviewing the safety issues, they suggested a study to determine whether or not the field is safe, if the positioning of the lights would be safe, and the potential impacts on pedestrian and traffic safety.
Board member Harold Porosoff said, "Given that we are not following the requirements, what does that mean for the safety of the children? Village Planner Greg Cutler added, "There is a disagreement about those rules and the setbacks. Scarsdale Little League says that the National Little League says they are recommended, but not required setbacks."
Should a traffic study be done to assess the increase of cars in the area?
About field usage, they said it would be necessary for the Recreation Department to draft firm usage rules and demonstrate that there were resources to enforce them. Was it possible to limit usage to Scarsdale Little League? Could other ISO's and teams be barred from using a Village field?
They suggested that more information was needed on the presence of lit fields in residential neighborhoods. How many are there and what has been the experience of neighbors?
Cutler said the application would be subject to a SQRA review, i.e. an environmental impact report, with the Planning Board as the lead agency.
Chair John Clapp agreed to work with Cutler to craft a memo on the questions that needed to be answered in time for the May 24, 2022 meeting of the Scarsdale Village Board.
Somewhere New to Try: La Casa Bronxville
Details

Written by

Joanne Wallenstein

Category: The Goods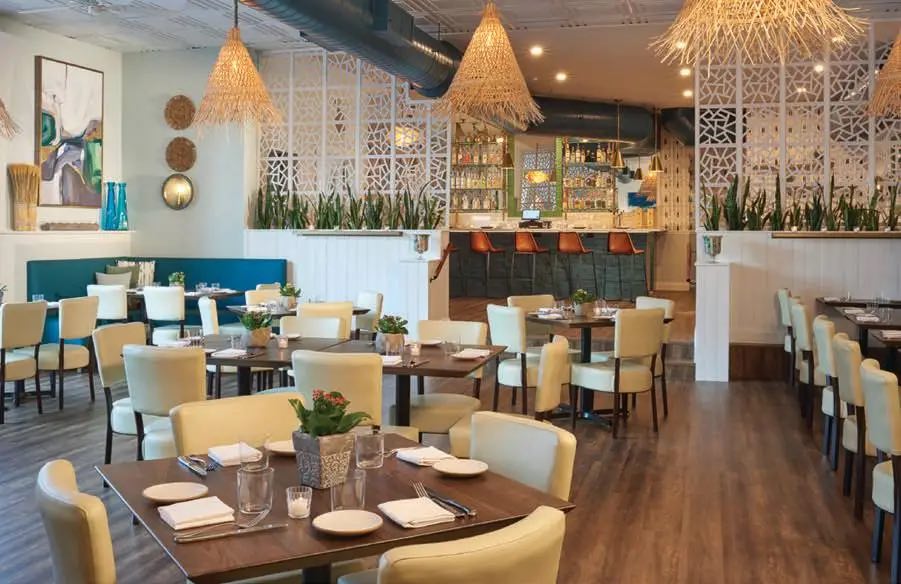 (Updated April 21, 2022) We haven't posted many or should I say ANY restaurant reviews lately, as there have not been many new openings in our area.
But happily the tide seems to be turning and last weekend we were happy to get a reservation at La Casa Bronxville, a new entrant to the lower Westchester dining scene. They opened in November 2021 and seem to have hit their stride. The night we visited, the restaurant was full and the atmosphere was lively.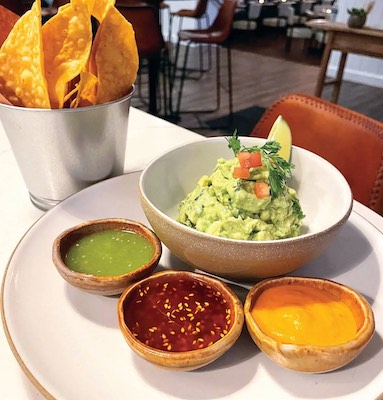 Guacamole and Housemade ChipsLa Casa is owned and run by a long time Bronxville resident who left the corporate world to embark on a new venture. Spencer Pingel explained, "In 2020 I retired after 30 years working at Colgate Palmolive. I was interested in doing something totally new, had always been interested in restaurants, and in parallel wanted to start a local business where I could work with my 24 year old son Rory who is on the autistic spectrum. It all came together when this space became available and I decided to "go for it."
He said, "We are located in a historic building that was part of the Gramatan Hotel dating back to the late 1800s. The hotel suffered a fire and was replaced by condominiums in the 1970's but the base of the hotel survived and that is what we are part of today. The prior restaurant was a rather mediocre Mexican restaurant called Blue Moon. My vision was for an upscale Mexican restaurant similar to the many excellent restaurants I experienced on frequent business trips to Mexico City. The design was done by Salisbury and Manus, a local design team based in Yonkers."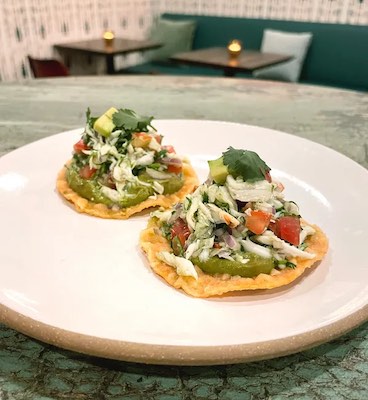 Crab Tostada
How was it to open during a pandemic? Pingel said, "The first six months were very challenging, as I was managing the redesign project, navigating the permit process, building a whole new team, learning the restaurant business, and navigating the Covid ups and downs all at the same time! I am very happy with the progress we have made and things have finally settled and I am enjoying this new life now. It is a lot of hours but I enjoy the work and in particular the opportunity to create a great experience for people and support the local community."
Pingel has also involved his family in the operation. He said, "My son Rory currently helps with service set up prior to opening (polishing silverware, replacing candles, folding napkins, setting the tables). My daughter has been working as a host and will train to become a server this summer. It has been great working with them."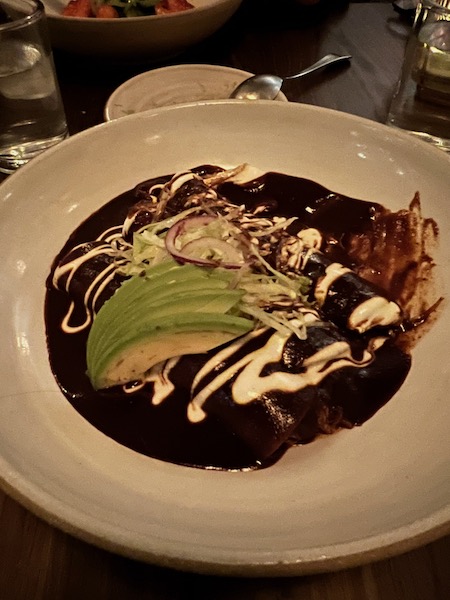 Enmoladas de PolloPingel's efforts appear to be paying off. On the night we visited, we were pleasantly surprised to find a spacious, well-appointed restaurant and bar, that had clearly been thoughtfully designed. Tables are well spaced and they offer outside seating as well.
The restaurant offers innovative Mexican fare, beyond the usual cheese quesadillas and chips and salsa – though those are provided as well. We started out with cocktails from their tempting list of margaritas and more. I chose the Paloma with tequila, grapefruit, lime juice and soda. The generous pour was sweet and refreshing and went down too fast. My husband had the margarita which came in a glass dipped in salt and chile. While we perused the menu and enjoyed our drinks we sampled their freshly made guacamole which came with house made chips and three salsas as well as the octopus appetizer and the crab and avocado tostadas, all highly recommended.
The service was speedy and we stalled a bit to slow down our dinner order. On the waitperson's suggestion, I ordered the enmoladas de pollo which were almost a cross between dinner and dessert. What arrived were enchiladas filled with roasted chicken, smothered in a rich chocolate mole sauce and drizzled with sour cream. It was rich and delectable. Others ordered the camarones a la diabla, shrimp in red pepper sauce over white beans and bok choy. The plentiful portion of shrimp was large and tasty.
Salmon a la Plancha
We also tried the salmon a la plancha, which was pan seared salmon served with mango salsa, quinoa and bok choy. That got rave reviews along with the tacos. These arrive two per order filled with a choice of carnitas (pulled pork), brisket, chorizo, chicken, mahi mahi or roasted cauliflower. The tacos were large and well-filled. I would like to go back and try those as well.
The service was warm, friendly and efficient and every dish was flavorful and thoughtfully prepared and presented. The kitchen is headed by executive chef Erik Lopez, who is originally from Puebla Mexico. Pingel explained, "Prior to joining La Casa Bronxville Erick was chef at Casa Enrique for nine years. Casa Enrique is based in Long Island City and is the only Mexican restaurant in NYC to receive a Michelin star. Chef Erik has also brought three additional cooks who have prior experience working together at Casa Enrique, so we now have a very strong kitchen team."
Kudos to Pingel and his team for risking a new business in these unsettled time and successfully navigating rules, regulations and customers' changing requirements to make it a winner.
We hear that in additio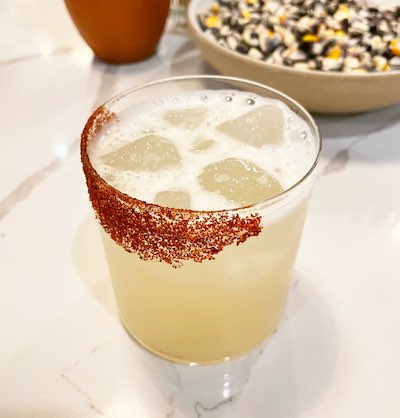 Margaritan to dinner on Tuesday through Saturday nights, they are also serving Sunday brunch. We're eager to return and taste more from the dinner menu and breakfast too.
La Casa Bronxville
7 Pondfield Road
Bronxville, NY
(914) 222-9016
lacasabronxville.com
Shop and Dine Local for Mother's Day on May 8
Details

Written by

Joanne Wallenstein

Category: The Goods

It may not feel like spring is in the air, but Mother's Day is just days away, and now is the time to find something to give Mom on Sunday May 8, 2022. The Village is hopping. Shop and eat local for gifts for Mom and support our retail community. Take a look at a few suggestions from local merchants and if you would like to add your gifts to the guide, email us at scarsdalecomments@gmail.com.
Greenwich Medical Spa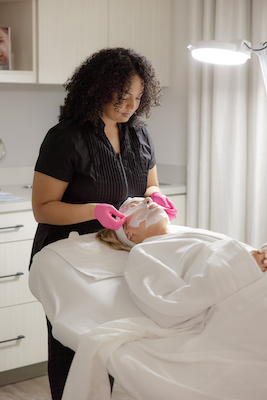 Greenwich Medical Spa is founded on deeply personalized care to ensure your non-surgical facial and body contouring treatments perfectly align with the results you seek. Our nationally recognized team works closely with you, providing award-winning care and results found nowhere else. Treat your Mother or loved one to a skin-glowing facial or let them call the shots with a GMS gift card.
1132 Wilmot Rd, Scarsdale, NY 10583
914-722-6869
www.greenwichmedicalspa.com
Email: yourskinspecialist@greenwichmedicalspa.com
I Am More Scarsdale
Treat Mom to the hottest clothing, accessories and jewelry from I Am More on Spencer Place in Scarsdale Village. Shop for these gifts and more fashionable items she'll love.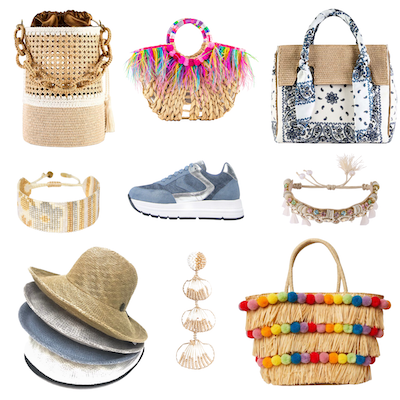 I Am More Accessories: The perfect finishing touch to any outfit (Retail $40 - $375)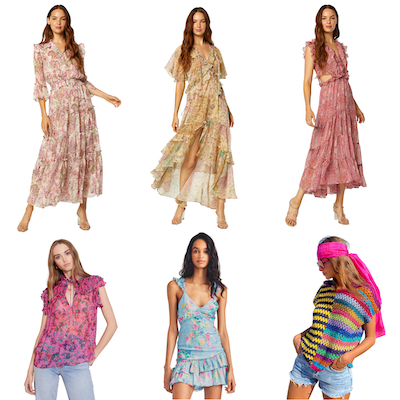 I Am More Spring Clothing: Curated spring blouses and long dresses (Retail $198 - $480)
I Am More Scarsdale
6 Spencer Place
Scarsdale
(914) 723-6673
Iammorescarsdale.com
La Casa Bronxville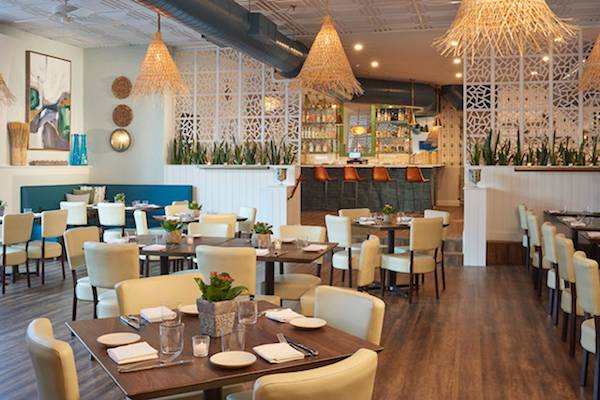 Mother's Day at La Casa Bronxville - El Día de la Madre

The beautiful design of La Casa has become a firm favorite and beloved by Westchester (and beyond) moms. Both the inside dining room and bar areas, and the individual outdoor cabana spaces reflect a warm, welcoming coastal Mexican vibe which makes the heart sing.

Favorite Mother's Day dishes include:

-La Casa Ensalada - beets, jicama, green mango, queso fresco, pumpkin seeds, citrus vinaigrette
-Ensalada Mixta - Organic salad greens, cucumber, red onion, orange, citrus vinaigrette
-Tostada de Jaiba - Maine crab on crispy tortilla with avocado, tomato, cilantro
-Camerones a la Diabla - Shrimp in red pepper sauce, white beans, bok choy
-Salmon a la Plancha - Pan seared salmon with mango pico de gallo salsa, La Casa quinoa and bok choy

We'll be open from 11.30am - 4pm serving lunch and brunch and dinner from 4pm - 9pm
Moms always love our margaritas, and right now are also being wowed by our just launched, new spring cocktails. El Pepino has become the hot new fave! It's a perfect blend of tequila, cucumber & celery juice and serrano syrup. Full of flavor, fresh, light with little spice. The team at La Casa are looking forward to making Mother's Day an extra special day for all their guests.
Website: www.lacasabronxville.com
Phone: 914-222-9016
Address: 7 Pondfield Road, Bronxville, NY 10708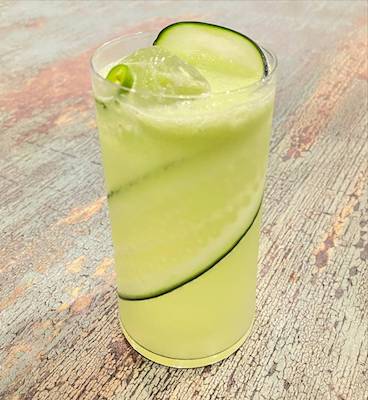 ScentFluence

Flowers, Champagne, and Chocolate are in the air this Mother's Day with ambient scented oils and luxury diffusers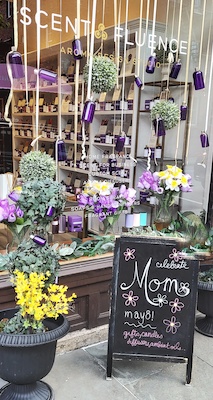 from ScentFluence. Stop in for a beautiful selection of memorable gifts, including our beloved hotel scents, inspiring yoga scents, uplifting and refreshing scents, and so much more. So many beautiful gift options, PLUS FREE gift wrapping!

ScentFluence
22 Harwood Court, Scarsdale Village
Tues-Fri 12-5 / Sat 11-6
www.scentfluence.com
Eye Gallery of Scarsdale
The Eye Gallery of Scarsdale invites you to check out the latest sunglasses and eyewear for spring. With new styles from Celine, Chanel, Chrome Hearts, Jacques Marie Mage, and Barton Perriera you will never run out of options for gifts this year! And while you're in town make sure to make an appointment for your annual eye check-up.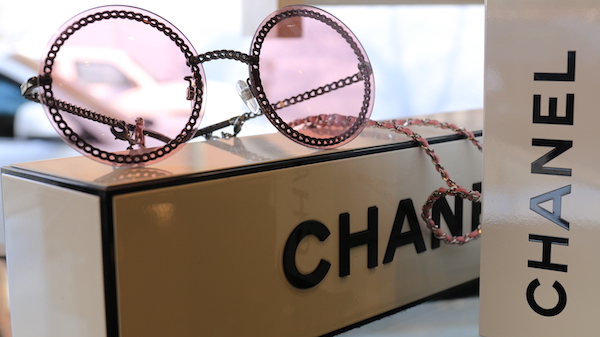 Eye Gallery of Scarsdale
8 Spencer Place
Scarsdale
(914) 472-2020
To add your gifts to the guide, email us today at scarsdalecomments@gmail.com.
Letter from Bob Berg: Honesty is the Best Policy
Details

Written by

Robert Berg

Category: The Goods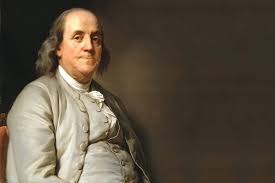 (This letter was written by Scarsdale resident Robert Berg)
My message to the Administration and the School Board is best expressed by Pete Seeger in "Where Have All the Flowers Gone?": "Oh, when will you ever learn!" Last night's Board meeting presented the Administration and the Board with an opportunity to explain with at least some honesty and transparency the bombshell they dropped on the community last week at the Special Meeting. At the March 30th Special Meeting, they disclosed for the first time that the District screwed up its payment of payroll taxes to the federal government over multiple quarters, and the District owes the U.S. Treasury $1.77 million in interest and penalties. But as usual, the Administration and Board, instead of owning this bad situation and dealing with it openly, are engaging in a cover-up along with some wacky accounting that can only lead to further disaster down the road.
Founding Father Ben Franklin always said it right: "Honesty is the best policy." As soon as the Administration learned about the errors in the federal payments of payroll taxes -- which the Administration has admittedly known about for many months -- the School Board should have been immediately informed. Astoundingly, the Board tells us they first learned on March 25, 2022 about this unprecedented payroll tax payment mess; the ensuing IRS investigation; the massive amount of interest and penalties assessed against the District; and last night, we learned about a $1.7 million lien the IRS had placed against the District last summer.
I think we're being played for fools. The District has admittedly been negotiating with the IRS for months. This means that this District had to have engaged special tax counsel, and the Board would have had to have been informed about this very material and serious tax problem and the ramifications for the District's finances. Indeed, the Board likely would have had to authorize the hiring of the special counsel. Moreover, every member of the Board serves on the Board's Audit Committee. Is it at all credible that the District's outside auditors would not have informed the Audit Committee about the IRS investigation and negotiations and a $1.7 million IRS lien asserted against the District? The auditors have a fiduciary duty and professional obligation to keep the Audit Committee fully informed. Have they violated those duties? Very doubtful -- I'm certain that at least individual Board members have known, probably for months, what's going on, and have not told the public anything.
Let's assume the Board is telling the truth -- that is, every Board member had been kept entirely in the dark until March 25. If that's really what happened, then the whole Administration should be fired immediately. Failing to advise the Board about such a huge problem in internal controls, a major federal tax investigation of the District, a $1.7 million IRS lien, and substantial ramifications to the District's AAA credit rating, outstanding paper, and the upcoming budget, among other things, constitutes gross malfeasance on the part of the Administration, and demands immediate termination.
Has the District or the Board notified the State Department of Education about this situation? How about the State Comptroller's Office which oversees the finances of all New York State public school districts? Shouldn't these supervisory agencies be told?
"Something is rotten in the State of Denmark." Hamlet, Act I, Scene IV (67).
At the beginning of tonight's meeting, Board President Ceske shamelessly stated with a straight face: "The Board is committed to providing transparency." LOL. She then proceeded to provide a bizarre "clarification" of Stuart Mattey's wholly unsatisfactory explanation at the March 30th special meeting. Ms. Ceske asserted that a "keying" error occurred when making a Q1 2020 deposit, resulting in the Q1 payment being made late. The IRS then assessed a "failure to deposit" penalty. OK, seems like the IRS properly assessed the penalty, no? Then the District screwed up again - a Q3 payment was applied to Q2 and a Q4 payment was applied to Q3. The IRS assessed "failure to deposit penalties" for Q3 and Q4. These "failure to deposit" penalties weren't chump change. Ms. Ceske said they amounted to $1,309,636.81. Wow! The magnitude of the error needed to generate such huge penalties in such a short amount of time hasn't been disclosed, but it must be pretty big.
According to Ms. Ceske, the IRS applied the Q3 and Q4 tax payments, which the District had erroneously misallocated to Q2 and Q4, to pay the first "failure to deposit" penalty of $861,320. This led to a tax shortfall owed to the U.S. Treasury of $843,558 in Q4 of 2020. It turns out that this tax shortfall payment of $843,558 is the payment the Board authorized the Treasurer to pay at its March 30 Special Meeting. So the District is paying the IRS taxes back taxes owed of $843,558. Under standard accounting principles, paying taxes is an expense. But miraculously, as Stuart Mattey and Ms. Ceske explained, our District has been cleared by our auditors to book this tax payment as an "accounts receivable." This is an accounting gimmick. When you owe money on account, you have what's called an "accounts payable." So when you owe back taxes, these back taxes are booked as accounts payable. But if you say Scarsdale-cadabra, our District auditors allow us to transmogrify an accounts payable into an accounts receivable just like that. Who'd have thunk that mighty Scarsdale would sink to such a Trumpian accounting abyss? But here we are.
Stuart argues that this is all one big misunderstanding. Sure, the District messed up the "timing" of the payments, but we're paying everything we owe, so the District really shouldn't have to pay any penalties or interest, and we should get a refund for all of that -- to the tune of $1.3 million. And we've filed for abatements and refunds and abatements, and we've been talking with the IRS and they're really nice people and they're saying some nice things to us. So we are going to book the $843,558 back tax payment as an accounts receivable because we've got a decent chance of getting it back someday, maybe this year, maybe next, maybe never.
The thing is -- under real accounting rules like GAAP, you can't book monies as an accounts receivable unless you have a clear legal right to those monies and a high degree of certainty of collecting those monies in the near future, but certainly within 12 months. The District has, at best, a contingent claim for a refund of the $843,558. The IRS has not promised in writing to refund the monies to the District. All the IRS has done, maybe, is engage in some friendly discussions. Unless there's a signed agreement in writing for the refund by the IRS payable to the District within the next 12 months, the District's tax payment of $843,558 cannot be booked as an accounts receivable. It's bad enough that the District is a tax deadbeat. It shouldn't stray into cooking the books too.
Now why does this all matter? Stuart says this won't affect the budget at all -- it's just a cash flow issue. That's another lie. The $843k tax payment has to be booked as an expense. This expense has not been budgeted for, and so, the District must draw down its reserves to pay for this unanticipated expense. It can't carry the $843k as an asset on its books because there's no certainty of a refund. Now, remember, the proposed budget for next year is about to be finalized, and will be voted upon by the public in the middle of May. The proposed budget is just a smidgeon ($75k) below the tax cap. This $843k tax payment, if properly accounted for, reduces the reserves by that amount. If the District wants to maintain reserves at the proposed level, the District will have to raise taxes by another $843k to make up for the tax payment. This blows a giant hole through the tax cap. The ramifications are substantial. Very few "above the tax cap" school budgets are presented to voters each year in New York State because voters generally reject those budgets. A budget that's over the tax cap requires 60% of voters to vote in favor (a super-majority) in order to pass. The one time Scarsdale tried this in 2013, the school budget failed -- the first time a school budget failed in Scarsdale in 45 years.
What's worse, if the District keeps the $843k payment in the books as an accounts receivable - in violation of generally accepted accounting principles --- then the budget residents will be voting on in May will illegally appear to be within the tax cap -- and require a simple majority vote for passage -- when, if GAAP were followed, the budget would really be above the tax cap and require a super majority vote for passage. If the District puts forth a budget for public vote that doesn't conform with GAAP, the entire budget vote may be illegal. The District is placing everything in great legal jeopardy because it won't honestly and openly address its IRS problem and its federal tax pickle. We residents deserve much more from the Administration and Board.