Proposed NYS Laws Would Override Local Zoning Code to Clear the Way for Affordable Housing
Details

Written by

Joanne Wallenstein

Category: The Goods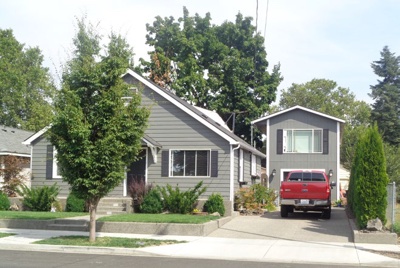 Two proposed laws in the NYS Legislation could have far-reaching effects on zoning in Scarsdale. Both laws would allow state law to override local zoning code to accommodate the construction of affordable housing and potentially greatly increase population density.
The first, Senate Bill S4547A, would clear the way for "Accessory Dwelling Units" on lots now zoned for single family homes. These units could be basement, attic or garage apartments or separate structures built on the property of single home lots.
The bill is sponsored by Senator Pete Harckham, who represents Westchester County and parts of the Hudson Valley, and Manhattan Assembly Member Harvey Epstein, would legalize accessory dwelling units (ADUs) statewide.

Modeled after California's recent laws the bill would require local governments to pass ordinances allowing secondary homes on residential lots, with strong protections to ensure that such ordinances actually allow ADU construction. The bill is targeted both at the legalization of garage conversions, basement apartments and the construction of new units, like backyard cottages.
The bill gives homeowners a streamlined process to create ADUs; offering a state financing program to help low- and-moderate income homeowners finance ADU creation; and ensuring that tenants in ADUs are protected against discrimination, unreasonable rent increases, and unwarranted evictions.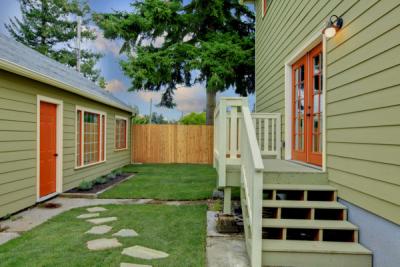 The provisions of the new law are specifically targeted at overcoming obstacles that have been used in the past to block ADU's. The bill goes as far as to specify that no setback greater than 4 feet is required for an ADU structure, meaning your neighbor could build a second house in their yard just 4 feet from the property line. And what about Scarsdale lot coverage requirements? The new law "establishes that ADUs do not count toward the existing allowable density of a lot." Will increased parking be required? The bill orders municipalities to "Relax parking requirements for ADUs, including providing that ADUs do not require additional onsite parking and that an existing parking structure such as a garage may be converted to create an ADU without building a replacement parking structure."
For communities like Scarsdale with detailed zoning laws to regulate lot coverage, building height, setbacks, trees, street parking and more, this new law would trump all those restrictions and permit homeowners and developers to maximize the potential for each lot.
And this not the only bill that has been introduced to increase affordable housing.
A second bill will require communities to permit the construction of multi-family structures on any property within ½ mile of the railroad station.
Under this code, municipalities would be required to rezone areas around rail transit to promote new multifamily housing development. The proposal may allow up to 25 units per acre that is within a half mile of a train station. This Transit Oriented Development proposal may be modeled after recent changes in Massachusetts. Here are some of those highlights:
-The district must be of "reasonable size."
-Multi-family housing must be allowed at a minimum gross density of 15 units per acre.
-This multi-family housing must be allowed "as-of-right."
-The zone must be no more than a half mile from a commuter rail station, subway station, ferry terminal or bus station.
-Allowable housing must be suitable for families with children and have no age restrictions.
If this was to pass, multifamily homes and apartments could be built on any lot within a half mile of the train station, including lots that are now zoned for single family homes. Consider Fox Meadow Road, Walworth Avenue and other village streets that parallel Metro North.
How would the Village handle the additional infrastructure needs for water and power? Would the schools be able to handle the influx of children? These are all questions that the state would leave the localities to manage and no state funding would be provided to facilitate infrastructure requirements.
The NYS Conference of Mayors provided testimony on the proposed NYS budget, which includes these two proposals. Here is what they said about the provisions:
These blunt, one-size-fits-all land use mandates – which are not germane to the State Budget-making process – would be the first of their kind in New York and in direct contravention to the State's long-held approach of locally determined land use planning. Any erosion of home rule zoning powers are likely to result in disjointed development that is out of character with a community's desires, would generate overwhelming local opposition, and would certainly result in legal challenges to ADU and TOD projects. Universal ADU and TOD standards are likely to have significant, costly impacts that would negate the bill's underlying intent to expand housing options. Forcing these standards on already established communities without taking into consideration the myriad impacts such abrupt and massive changes would have on the municipality is likely to result in incongruous development, not to mention substantially strained municipal services and infrastructure, including streets, sidewalks, and water and sewer systems.
State efforts to foster the use of ADUs and TODs will only be successful if undertaken in conjunction with New York's established home rule laws and local land use planning process. A better approach to foster appropriate and successful implementation of ADU and TOD policies would be for the State to facilitate informed local decision-making, including the drafting of model local laws/regulations, analysis of the impacts of adopting such policies, training for local land use officials, and State funding to implement such development. The ADU and TOD proposals advanced in the Governor's Executive Budget fail to do any of this and, instead, impose a top-down mandate that ignores New York's sacrosanct tradition of community-based land use decisions.
Larchmont Mayor Lorraine Walsh sent the following email to her residents, asking them to write to their State Senator and State Assemblyman. Here is what she said:
As part of the Governor's Executive Budget for FY2023, two amendments to NYS land use laws are proposed. One amends the NYS real property law and would require Larchmont to authorize the creation of 1 Accessory Dwelling Unit (ADU) per residential lot. The other, a Transit Oriented Development (TOD) mandate, amends NYS village law and would require Larchmont to permit development of at least 25 dwelling units per acre on any residentially-zoned land within ½ mile of a Metro-North train station.
The stated goal of these amendments is to provide opportunities for increasing socio-economic diversity in communities by expanding the inventory of smaller and/or multi-family dwelling units and also to promote more environmentally sustainable, transit-oriented housing. While I believe these goals have merit, I do have serious concerns about this one-size-fits-all approach.
The requirements for all cities, towns and villages are the same, with no consideration given to area, population size, existing housing stock, or development problems related to flooding, infrastructure, etc. Both proposed amendments are worded in a way which, for all practical purposes, removes Larchmont's locally determined land use process. Additionally, the normal application review and hearing is circumvented, neither amendment has requirements for the housing created to be affordable, and there is no recognition of, or funding for, infrastructure issues and investments that would be necessitated by increased and hastily-implemented development.
The NYS senate and assembly will present alternate budgets in the coming weeks. I have expressed my concerns to Senator Mayer and Assemblyman Otis and asked that they consider these issues as they work with their colleagues on compromises to the existing proposals. Please let Senator Mayer and Assemblyman Otis know your opinions. As a starting place for more details, here is the proposed ADU (Part AA – page 165) and TOD (Part EE – page 185) legislation, testimony (page 4) from the NY Conference of Mayors(NYCOM) , and testimony from the NYS Association for Affordable Housing.
Best,
Mayor Lorraine Walsh
We wondered if these two bills were likely to pass without public hearings or input from municipalities. Here is a statement from Mike Murphy, a spokesperson for the State Senate Democrats:
"We are currently looking at the proposed legislation that is also included in the Governor's budget and having discussions as a conference while the budget process moves forward. While we understand the need for affordable housing, there must be a balance respecting the essential role local governments have regarding their local zoning."
If you are concerned, write to your State Assemblywoman Amy Paulin, State Senator Andrea Stewart Cousins and Scarsdale Mayor Jane Veron.
Inspired Gifts and Eats for Valentine's Day
Details

Written by

Joanne Wallenstein

Category: The Goods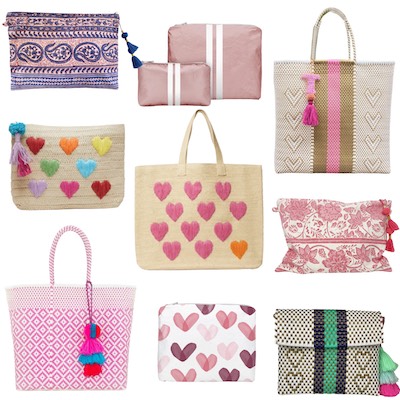 Valentine's Day falls on a Monday this year. But don't let the fact that it's a Monday prevent you from celebrating all the loved ones in your lives. Village merchants and restaurants have great treats in store – so get prepared.
For the ladies in your life, I Am More Scarsdale retail boutique at 6 Spencer Place in Scarsdale Village, features the best in fashion, accessories and jewelry.
Find an assortment of pouches, clutches and totes from Hi Love Travel, Squeeze De Citron, Bell and B2B Los Angeles ($45-$165), statement earrings and adjustable bracelets from Deepa Gurnani and Mishky ($50-$63) and dresses and beach cover-ups from Love Shack Fancy, Sunday St. Tropez, MISA and 9 Seed ($235-$525).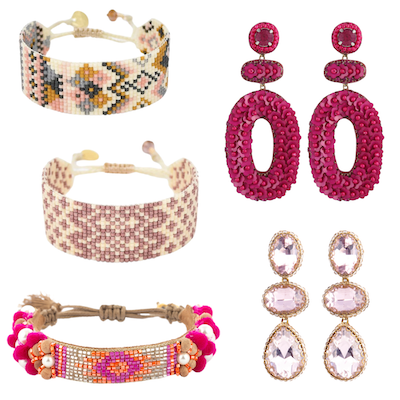 I Am More Scarsdale is offering a 20% discount on almost all regular-priced clothing through Valentine's Day. In addition get 70% off a huge selection of 2021 fall and winter merchandise. Discounts are available in-store and automatically applied online here.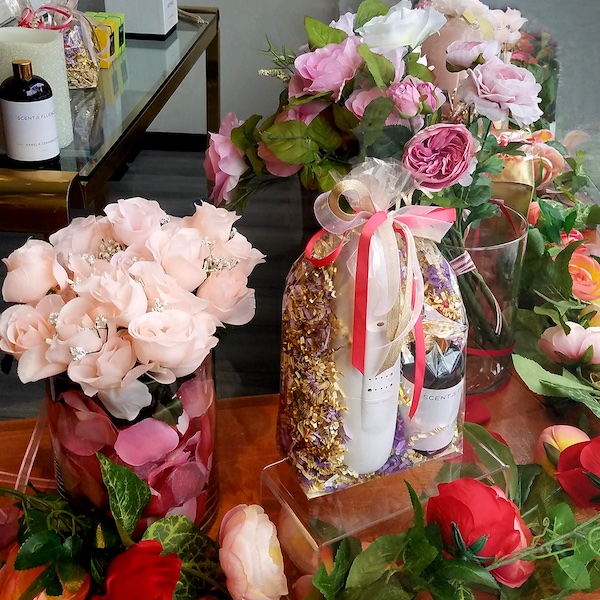 Follow the alluring scent of Red Roses to ScentFluence in Scarsdale and discover a fantastic selection of aromatic Valentine gifts. Gorgeous scent blends that last and last, diffusers & ambient oils, candles, bath bombs, and more! ScentFluence, 22 Harwood Court, Scarsdale Village. Call for hours: 914-338-5070 or visit them online here.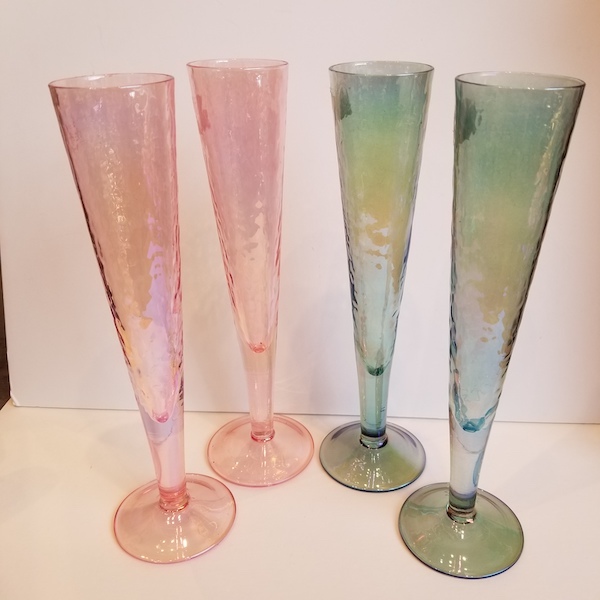 The Dark Horse at 2 Harwood Court offers unique home and garden furnishings, original paintings, jewelry and gifts from all over the world. For Valentines Day, they have great treats in store for her and for him including hand blown champagne flute glasses in luster pink or luster blue, ($95 for a four piece set) and assorted handmade sterling silver heart jewelry. Stop by the store, call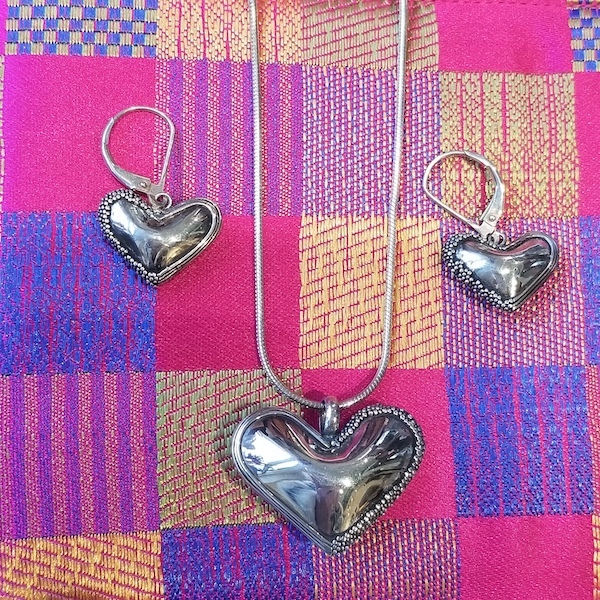 914-722-2599 or visit them online here.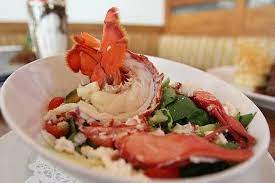 What to eat? Eastchester Fish Gourmet is serving oysters, lobster, champagne and souffles. Dine at the restaurant at 837 White Plains Road in Scarsdale or order curbside takeout. See their menu here and call them at 914-725-3450.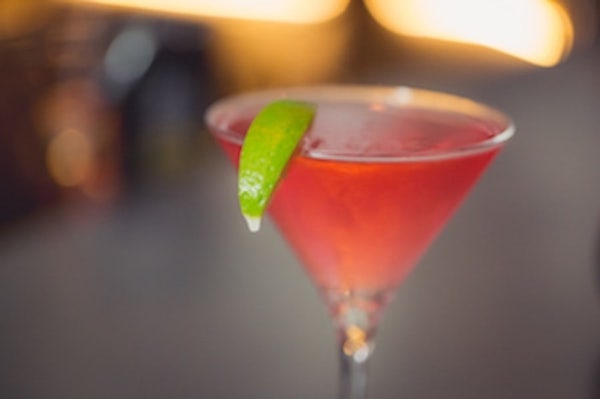 The 808 Bistro will be open on Valentine's Day, Monday February 14 and is currently accepting reservations by phone at 914-722-0808 or on their website here: Limited seating available. 808 Bistro, 808 Scarsdale Avenue, Scarsdale, 914-722-0808.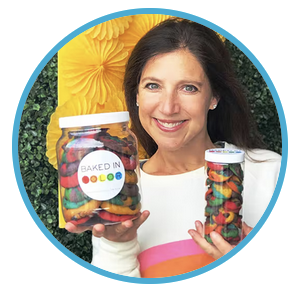 Baked in Color, a Scarsdale based business inspired by Julie Waxman, is offering decadent treats. For Valentine's Day, there are four giant red brookie squares - brownie bottom, oreo inside and rainbow chocolate chip cookie top. Decadent and delicious, each square can be sliced into fourths for bite size brookies to share. Just $25. Dessert lovers will devour these treats. Freshly baked to order. Order them at Baked in Color today.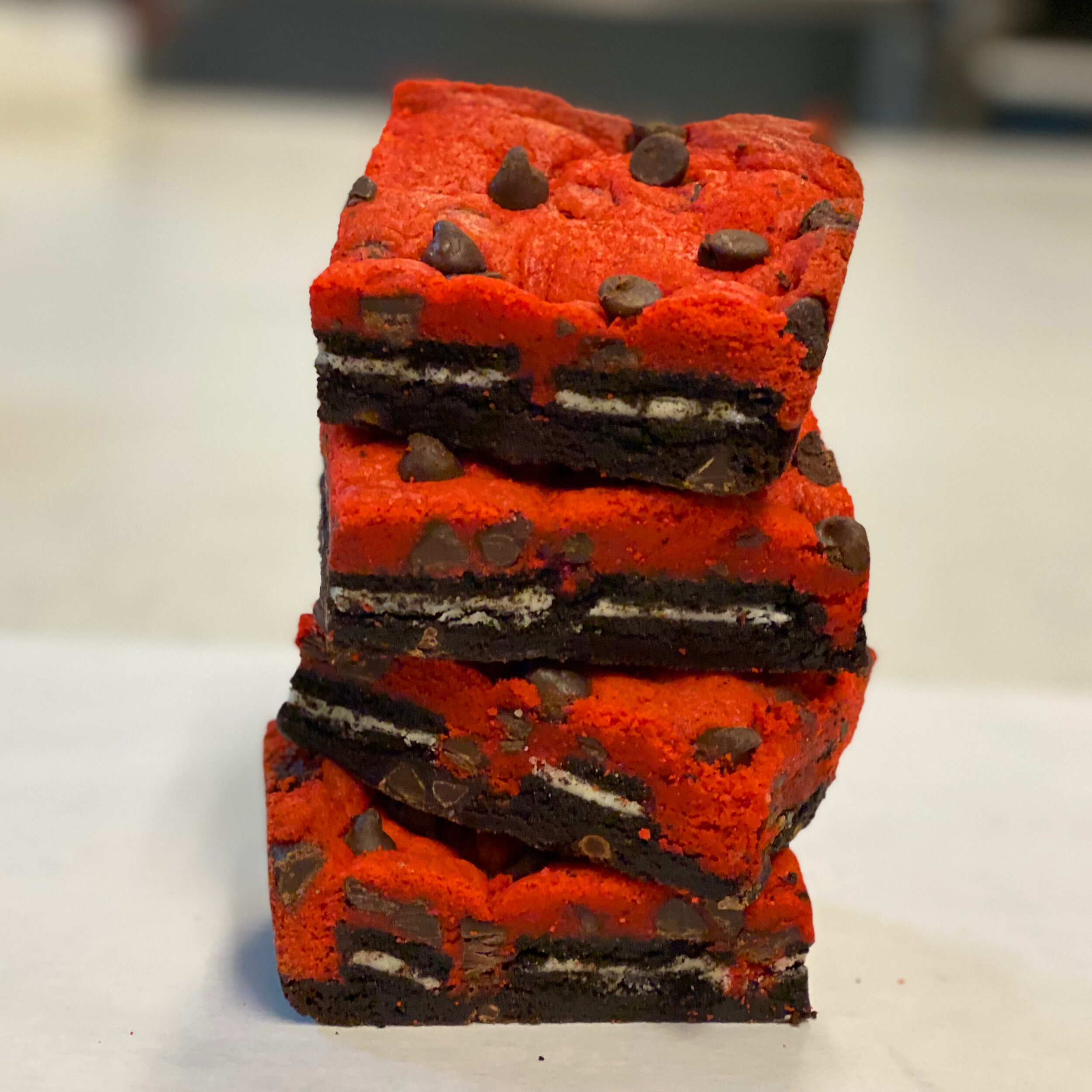 Love is in the Hair and Hair Saloon & Cafe at 62 Scarsdale Avenue is all about love and gratitude. Valentine's Day weekend it's a blowout bonanza of live. Each client will enjoy a complementary rose and their trademark "love is in the hair" complementary cocktail.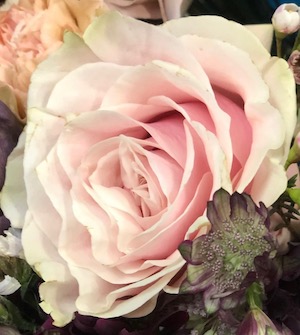 Hair or spa service it's nothing but Love. Look forward to seeing you. Call 914-881-1233 or vist them here.


MTA Says They Are Seeking an Operator for the Cafe at the Hartsdale Train Station
Details

Written by

Joanne Wallenstein

Category: The Goods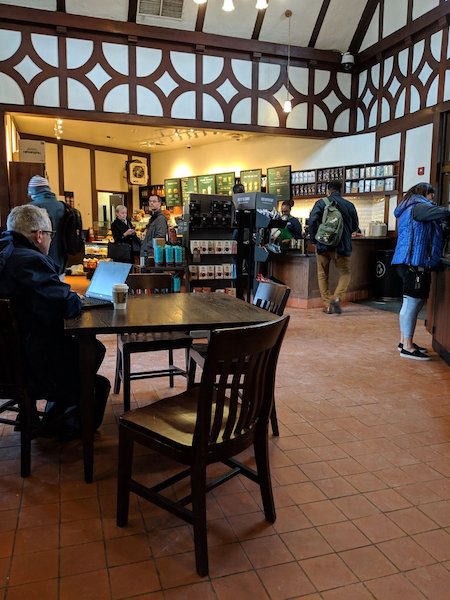 Though some retail locations appear to be coming back from the COVID crisis, others have not.
One popular spot that closed during the pandemic was the Starbucks in the Hartsdale Train Station. The coffee bar was frequented by both commuters and locals who often congregated at the tables inside and outside.
On cold days, commuters could get coffee and stay warm while they awaited their train. In addition, the bathrooms inside were open to commuters and the public.
The building has been shuttered for some time now, leaving commuters to wait for their train on the platform. We reached out to Ray Raimundi at the MTA Press Office to find out when we might expect a new operator to re-open the station. He didn't offer much hope to anyone waiting for a hot cup of java.
Commenting on the situation, he said, "The MTA has been marketing the space since Starbucks elected to leave when its lease expired. The station building will remain closed until a new tenant occupies the stationhouse. The Hartsdale Station provides heated shelters on the platforms for customers.
Does anyone want to open a concession in Hartsdale?
Bagels @ More Reopens in Hartsdale: 50% Off
Details

Written by

Joanne Wallenstein

Category: The Goods
After a four and a half month closure due to storm damage from Hurricane Ida, Bagels & More reopened on January 14, 2022. The bagel store on Hartsdale Avenue which first opened roughly 18 years ago has been greatly missed by the surrounding Scarsdale and Hartsdale communities.
On September 2, 2021, Hurricane Ida flooded the store's basement with approximately 16 feet of water causing damage to all of their machines and inventory. The inundations forced them to shut down for several months for renovation which involved remodeling their basement and kitchen with all new machinery, equipment, refrigerators and freezers.
The last time Bagels & More suffered damage from a nor'easter was in 2007, when the basement flooded with four feet of water, but it was nothing compared to the damage from Hurricane Ida. Bagels & More plans to install massive pumps to mitigate future flooding.
Most of 2021 was difficult for their business due to the Covid-19 pandemic and Bagels & More believes they would not have survived if it wasn't for the support of their loyal customers. Like other small businesses they rely on people coming out to socialize and eat in Hartsdale. Fortunately, the majority of their staff is now back behind the counter.
According to Bagel & More's management, "We are so thankful for our community's love and support during the restoration process. All the visits, kind and hopeful words really helped us a lot to drive through the whole process. To show our appreciation for our community, we are offering a 50% off sale on bagels and sandwiches so please check us out."
Bagels & More
224 East Hartsdale Avenue
Hartsdale, NY
Hours:
Monday to Saturday 6am – 5pm
Sunday 6am to 3pm
Ask Ellie: Finding Love in 2022
Details

Written by

Joanne Wallenstein

Category: The Goods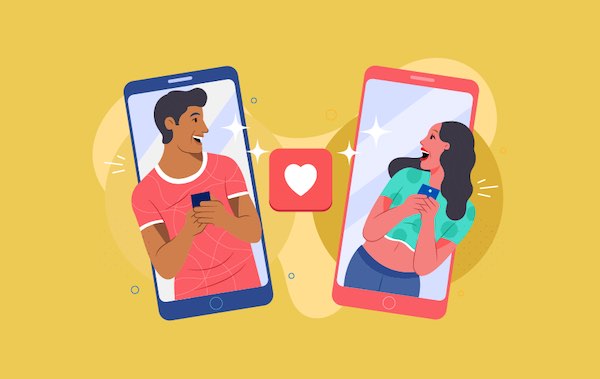 2022 is nigh - and the familiar grind of "what's your resolution" is upon us. Sigh.
If you ask me, I think the only resolution really worth going after is finding love.
Yeah, yeah perhaps that's a little too corny for your East coast sensibilities - but it's the way I feel, people!
Maybe you're a recent divorcee or a not-so-recent divorcee. Maybe you've never been married and are feeling disillusioned by all of this.
Maybe you're just confounded by the phrase "dating scene" - and frankly, a lot of us are. Everything is online now and it seems that's how everyone meets people these days.
In fact, a Stanford sociology study found that that for heterosexual couples, meeting online is the most popular way to find a partner. And this isn't just for millennials -- boomers are embracing the online dating scene, too.
Even more hopeful, a Pew research poll stated that 4 in 10 new marriages are comprised of people remarrying. But despite online tools, individuals are also finding that dating has become harder in the last 10 years; with 75% of people reporting that dating has become "very difficult."
Perhaps some personal help could improve your chances of finding the right person online. That's where I come in. My name is Ellie and I'm a millennial dating app expert and I want to help you. After working under a major matchmaker - and running a popular dating advice booth in NYC, I helped my own father find love on the apps!
To get started, here are five dating tips to think about for 2022.
Lead with authenticity: Don't say you love museums because you think most chicks love art/museums. You'll be leading with an inauthentic version of yourself and worse … hiding your displeasure on a first date at The Frick. If you like home renovations, classic cars and spicy wings, say it! Plenty of women like the stuff you do too. You'd be surprised.
Use good pictures: Use well-lit photos from a variety of settings for your app pictures. 5 selfies of you in your living room is A) a little weird! and B) doesn't show who you really are. Let's see pictures of you out and about - doing things you love and with friends and family. NO pictures of exes please.
Coffee is for closers: When you go online, don't get too chatty on the app. Exchange a few back and forth messages to determine initial chemistry and then suggest either a quick phone call or a first date. Giving your potential date options is always great, like "how's coffee or dinner sometime next week?" Remember this process is overwhelming for everyone and people often appreciate flexibility.
No catfishing: Meaning, don't present as something you're not. Don't lie about your height or marital status or what you're looking for. It'll mess up your dating karma and leave you in a bad way. Remember, you always want to treat people with respect.
Leave the party while you're having fun: When looking for love, bright stars burn out fast. Don't spend 5 hours on your first date. Let the conversation linger and find that cheeky little glimmer in each other's eyes (hey maybe there's a kiss too - I won't tell!) but keep the magic and mystery alive for date #2.
And….
P.S.
For my over 40 crowd I love Hinge and Bumble.
P.P.S.
Need more advice or help setting up your online profile? Have questions about a potential relationship or anything dating related? Ask away … we won't publish your name if you wish to remain anonymous.
Write to me, Ellie, at askellie10583@gmail.com. I'll be back with more advice and answers. In the meantime, happy dating!