Musicians from the New York Philharmonic to Perform at Hoff-Barthelson Music School
Details

Written by

Joanne Wallenstein

Hits: 588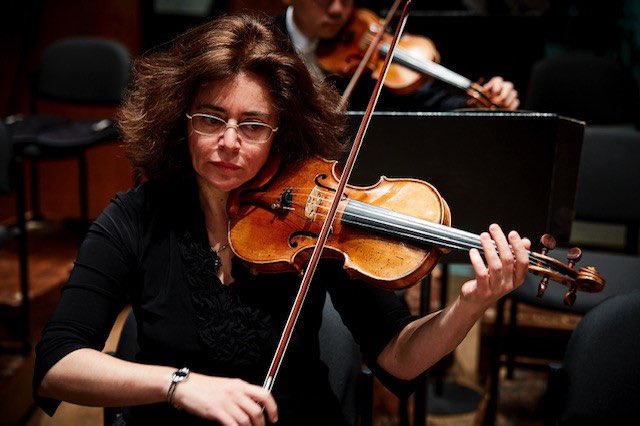 Hoff-Barthelson Music School's 2022 Elaine Stamas Chamber Music Residency, with musicians from the New York Philharmonic, will be held Sunday, April 24, 2022, at the Music School, 25 School Lane, Scarsdale, New York. The residency includes master classes and a chamber music concert – a highlight of the residency – to which the public is invited to attend.
About the Chamber Music Concert
Enjoy a rare opportunity to hear some of the greatest works from the chamber music repertoire performed by world-renowned musicians in an intimate setting. Beginning at 7:30 pm, the concert features violinists Anna Rabinova (Hoff-Barthelson faculty member), Na Sun, and Kuan Cheng Lu; violist Rebecca Young; and cellist Ru-Pei Yeh. Joining the Philharmonic musicians are guest pianists Helen Huang and Zhen Chen. Included on the program are the passionate and exquisitely melodic Piano Trio No. 1 in D minor by Felix Mendelssohn and Antonin Dvořák's sublime Piano Quintet in A Major, Op. 81. Program and musicians are subject to change without notice.
Tickets for the concert are $30 general admission and free of charge for HBMS students. Seating is limited; early reservations are encouraged and can be made at Eventbrite (https://bit.ly/3CAGKRM) or www.hbms.org.
About the Elaine Stamas Chamber Music Residency Master Classes
The Elaine Stamas Chamber Music Residency gives HBMS students the opportunity to perform for members of the New York Philharmonic who share their comprehensive knowledge of ensemble playing with these young musicians, guiding them to a higher understanding of technique, musicianship and musical style. Three members of the Philharmonic – Anna Rabinova, violin and HBMS faculty member; Ru-Pei Yeh, cello; and Mindy Kaufman, flute, will coach student chamber music ensembles prior to the evening's chamber music concert. The residency is named in honor of long-time supporter and member of the School's Board of Trustees, Elaine Stamas.
Police Issue Warning About Child Predator
Details

Written by

Joanne Wallenstein

Hits: 2068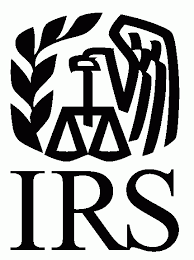 (March 21, 2022 1:16 pm)
This in from the Scarsdale Police:

Suspicious Incident in the area of Garth and Popham Roads

On Saturday, March 19th at approximately 4:45 PM, an 11-year-old girl was playing near Garth and Popham Roads when a male in a passing car, who the child did not know, stopped, rolled down his window and motioned to the youth. The male then exited his car and motioned to the child again and stated "Come, come". The child, who was in the area with other children entered a building on Garth Road and the male left the area. A short time later, a parent reported the incident to the Scarsdale Police.

The person in the vehicle is described as a Black male, wearing a black "beanie" style hat, with a mask down around his chin and wearing a black t-shirt. This male was reported to be driving a black Toyota sedan.

This incident is currently under investigation by the Scarsdale Police Department's Detective Division. Anyone with any information regarding this incident is asked to call the Scarsdale Police at 914-722-1200.
Buddy Connect Fosters Connections Between Mentors and Mentees
Details

Written by

Joanne Wallenstein

Hits: 883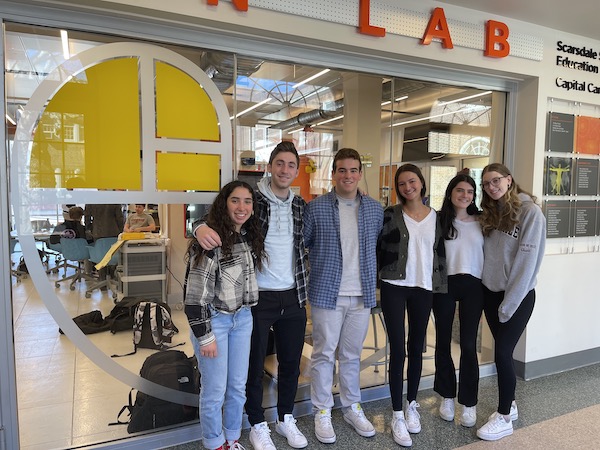 The following was sent to us by SHS High School Students Alec Rosen, Gretchen Quill, Nicole Cohn, Amira Faden, Michael Emmerman, Sammy Friedland
In the Advanced Topics Social Entrepreneurship course at SHS (the capstone course for the STEAM program), we were tasked with finding and solving a problem in our community that would make a difference in others' lives.
Charged with creating a product or service that could improve someone's life, we quickly decided that we wanted to work with children with cognitive disabilities. After interviews, observations, and conversations with parents and professionals, we noticed that children with cognitive disabilities sometimes feel disconnected from their peers, and don't always have sufficient opportunities to engage socially. The six of us contemplated the best ways to approach this problem. The result is "Buddy Connect." Buddy Connect focuses on fostering genuine connections between mentors and mentees in activities that the two of them enjoy. Our free program provides children an opportunity to feel like they have a "big-sibling," and gives high schoolers the chance to gain new perspectives and create connections with children who have different needs from their own. While Buddy Connect is up and running, we are working to refine the process. Here's how it currently works:
The volunteer and the child are both sent interest forms and paired by their similar interests.

Before the session, the volunteer connects with the parent(s) to discuss concerns and/or logistics of the meetup.
In each session, children can engage in activities such as baking, sports, board games, arts and crafts projects, or anything else the child likes.

After the first meetup, additional sessions can be scheduled to continue fostering a connection.
In addition to being a school project, we are trying to make our program and ultimate vision last beyond this year and hopefully for years to come. We are currently looking for partners in the community to work with us to ensure our project becomes something that is sustained beyond our tenure at SHS.
If you are a high school student interested in volunteering, or a parent of a child who might be interested in Buddy Connect, reach out to us at buddyconnectshs@gmail.com.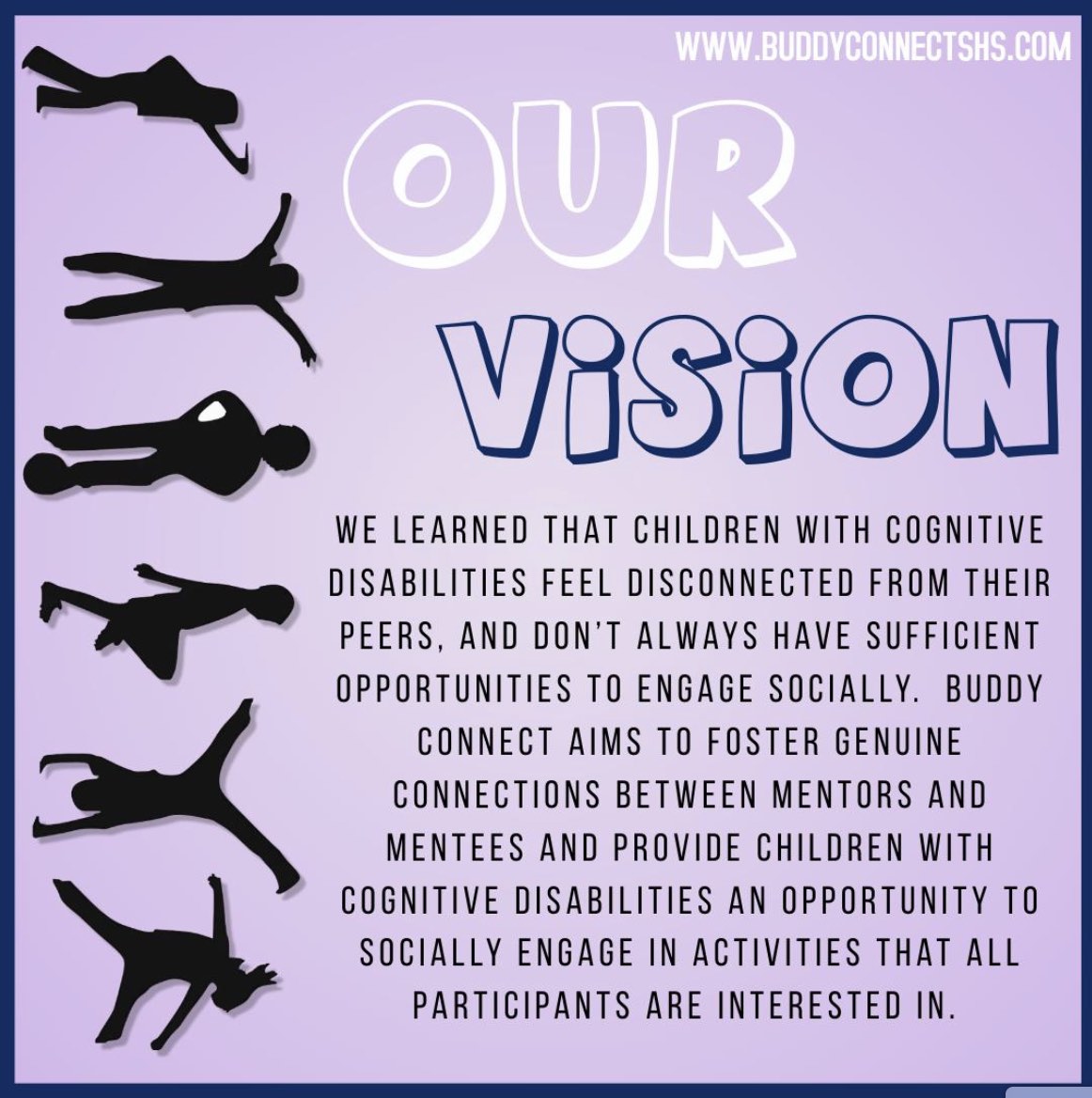 SVAC and National Guard Honored at Village Hall
Details

Written by

Joanne Wallenstein

Hits: 521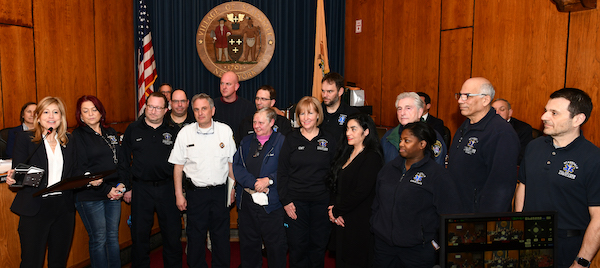 Mayor Jane Veron issued proclamations honoring Scarsdale Village Ambulance Corps and the Ossining Volunteer Ambulance Corps for their heroism during the COVID crisis at a ceremony at Scarsdale Village Hall on Tuesday evening March 8, 2022.
Also on hand were members of the National Guard who had been given EMT training by SVAC, in order to bolster the state's force of healthcare workers. They received 180 hours of training in just five weeks and were presented with certificates for completing the training.

The ceremony at Village Hall followed another from the county on February 8, 2022 when Westchester County Executive George Latimer presented a proclamation to SVAC for its efforts in providing COVID-19 testing and vaccinations to Westchester residents.
Presenting the Proclamation, Mayor Jane Veron said:
"Scarsdale Volunteer Ambulance Corp (SVAC), I am humbled to stand beside you this evening to pay tribute for your great deeds. You epitomize the very best of humanity. During the most critical health crisis we have ever known, you put yourselves on the line to serve others. You navigated an uncertain environment, taking proactive measures to keep our community safe. You led us through countless sleepless nights, caring for the sickest, protecting our most fragile.

David, you are an extraordinary leader. You have an incredible gift, to anticipate needs and mobilize a team of the most dedicated volunteers I have ever known. We all remember those frightening early days and those long months that followed. As the virus progressed, with all its twists and turns, you rallied to build out capacity for testing, vaccinating and boosting. You became the place to go, offering convenience, professionalism and peace of mind. You even found a way to make personal calls to home bound residents and to distribute masks on your time off.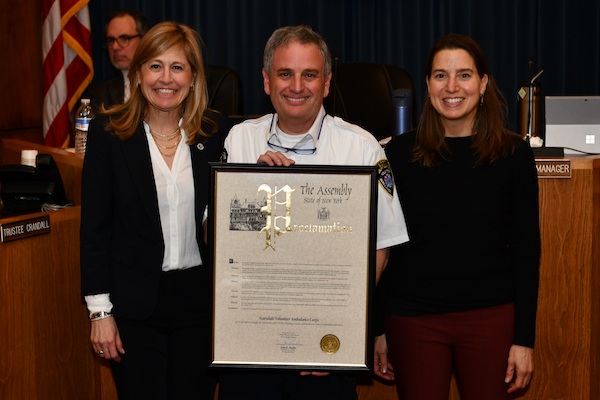 Mayor Jane Veron, SVAC President David Raizen and Michelle Sterling, Chief of Staff for Amy Paulin

SVAC, each of you has given so much of yourselves. I call you the beacon of light during Scarsdale's darkest moments. You have always been here for Scarsdale and for the greater community and you continue to do so today.

It was an honor for me to join you and your partner Ossining Volunteer Ambulance Corp (OVAC) at Westchester County's press conference where they presented proclamations. County Executive Latimer praised you as "examples of heroism", and it made me so proud. There is really nothing like that wonderful feeling of standing amidst men and women who rose to the occasion, shepherding us through the most difficult time of our lives.
SVAC and OVAC, we salute you and express our thanks.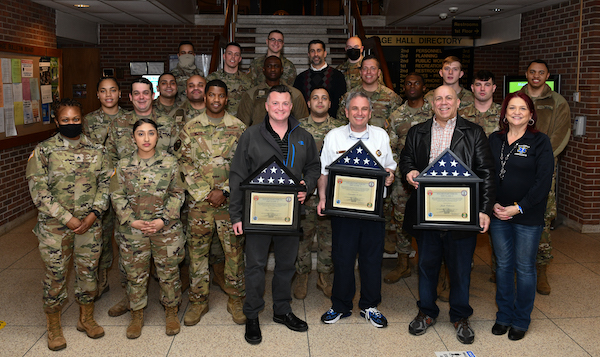 National Guardsmen pose with the honorees.

I have two certifications of recognition. The first is a proclamation for Scarsdale Volunteer Ambulance Corp.

We are also thrilled to recognize another extraordinary volunteer emergency medical services organization this evening, Ossining Volunteer Ambulance Corp. I know SVAC and OVAC work in close partnerships, and Westchester County is beyond lucky to have you in our midst. This certificate recognizes your efforts during the COVID-19 pandemic, keeping the public safe with testing and vaccinations. I am happy to present this certificate to OVAC Chief Nick Franzoso, who is here with us tonight. Thank you, Nick, for your dedication to public health and please extend our thanks to everyone else at OVAC."
See more photos of SVAC staff and volunteers, OVAC representatives and members of the National Guard from photographer Jonathan Thaler here:
Engagement Announcement: Peter Simon and Emma Nagel
Details

Written by

Joanne Wallenstein

Hits: 2105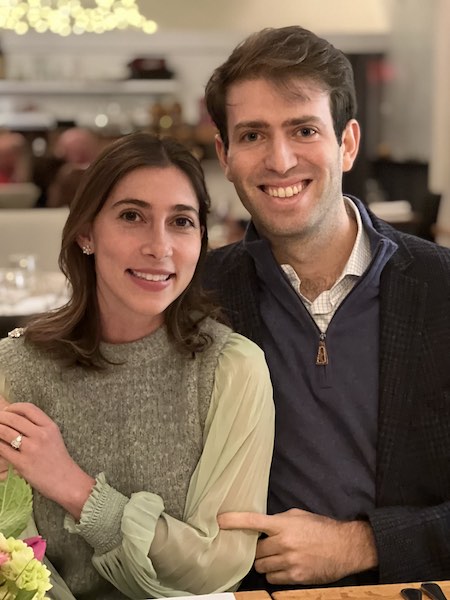 Peter Simon (SHS class of 2013), son of Scarsdale residents Joe and Linda Simon, is engaged to Emma Nagel, daughter of Bruce and Marla Nagel of Livingston, NJ. Peter is currently a third year at Penn Law and Emma is studying for an MA in Organizational Psychology at Columbia University. They met at Cornell University shortly before graduating in 2017. An April 2023 wedding is planned.