Parents' Perspectives on the Closing of School
Details

Written by

Joanne Wallenstein

Hits: 1897
Though I feared schools would remain closed through the end of June, I was still surprised when I heard the Governor's orders not to re-open. First I am saddened for all the children who are missing a vital part of their education, cut off from friends, sports and all their activities. I thought of the senior class who will miss important year end rituals like their senior prom and graduation. The end of the school year is usually a time for celebrations of all sorts at the district, and these occasions are permanently lost.
Though only about a half of residents have children in the schools, Scarsdale itself is dominated by the academic calendar. We mark time by the first day of school, Columbus Day weekend, Thanksgiving, the Christmas break, February vacation, time off for Passover and Easter and all the fun that usually comes in June. Without this calendar, it feels a bit like the Village has lost its rhythm. What day is it and what are we supposed to be doing? Without a calendar and with no end date to the pandemic in site, many of us have lost our North Star.
We asked a few parents of school age children what they thought about the closing of the schools and what it meant to their children and families – and here is what they shared. Most noted loneliness, feelings of social isolation, missing friends and the loss of a regular routine. Their answered varied greatly based on the age of their children, but these were some common themes.
First we spoke to the mother of a preschooler and a kindergartner and asked what her kids missed. She said, "They don't seem to be missing anything at all." In terms of the impact on their education, their mother said, "They are 4 and 6... so I don't think there will be any noticeable long-term impact. They may become better learners from having to spend all that time on their own." About the summer she said, "I doubt their summer camps will be in session and we haven't signed up for any as a result. We would be interested in individual / "safe" (whatever that means) small group enrichment programs should those be available."
A Greenacres mom with a son in elementary school noted a few bright spots of adapting to e-Learning. She said, "Some good things have come out of distance learning. My elementary school child has had to be more responsible about managing assignments and using Google Classroom. He should be very ready for middle school in that respect. Normally he is resistant to my helping him with anything academic, but now as I am the only game in town he is less so!"
However, the mother of elementary school children in third and fifth grades reported that kids were feeling the loss of friends, teachers and their routine. She said, "My fifth-grade daughter was so sad and said that even though she know it probably wasn't going to reopen, at least she still had a little bit of hope. It is definitely the right move given the current state of the crisis. I feel so badly for my kids because they miss their friends and their teachers so much. Aside from randomly seeing people when we are on walks or bike rides, we don't really see anyone. My kids have Zoom playdates but nothing in person. We are still waiting to hear about sleep away camp. I hope there is a way that they can go because they are craving social interaction, but things are changing so rapidly that it is anyone's guess if they have camp or not! I think trying to keep a routine for the kids has given us some sense of normalcy during this surreal time. They are doing arts and crafts projects, playing in the backyard, bike riding, baking, playing with Legos, reading and watching movies. The idea of regulating screen time has gone out the window! The same with dessert … it's a staple after every meal (except breakfast!)
A Quaker Ridge mom with a first and fifth grader and a child in the middle school offered perspectives as the mother of children with varying experiences.
She said, "I feel that the closing of school for this year was inevitable considering the magnitude of the COVID-19 crisis in New York. There is a feeling of loss; one of my children is set to graduate from elementary school this year and he often talks about everything that he and his classmates are missing -- the events and activities to celebrate the end of their time at the school. Luckily his teacher has been amazing, staying connected to the students from the outset of school being closed; but it is sad for me, as a parent, to see how this change is affecting my children."
Was this necessary? She answered, "I don't think that the majority of parents/teachers/children would have the confidence and comfort to return to school at this juncture. It is sad but necessary until the pandemic is more under control and a plan has been put into place for a reopening of our area and schools. I think that our schools; the administrators and the teachers have been doing an incredible job of moving forward with innovation, flexibility and creativity."
Asked how this impacts her family, she said, "One of my kids is supposed to have his Bar Mitzvah in June and it will now be a Zoom service, which is a completely different experience of this milestone but he doesn't want to postpone it indefinitely. Another was set to graduate QRS and will not be returning to the school he's known for the past six years; won't really have a chance to say goodbye to his teachers, to the staff. It is an unfinished feeling and there are a lot of complicated emotions experienced and expressed by my children during this time. My youngest is in first grade and her e-Learning is the most complex for us to manage. The kids have a lot of questions about the future. They've asked if they will start school again in September. I think that at this point, they are really kind of in shock that their schools aren't going to open for the rest of the year. The fact that schools aren't opening really demonstrates for the kids, the serious nature of this crisis."
What do the kids miss? She continued, "They say that they miss the feeling of just being at school with friends. They miss being able to spend time with people; play basketball with friends; go to birthday parties. The oldest misses having fun with his friends at school; feels that being at school, in the building, teaches him about life and there is a loss of so much with our new life experience. As much as the teachers are creative and have been evolving with the e-Learning, all of my children have realized how much more they learn in the classroom. My oldest is in a Jazz Band at school and they normally perform at a festival in the spring and go on a field trip to an amusement park; these are experiences he just won't have this year. Two of his best friends had their Bar Mitzvahs in March via Zoom and he was really upset and anxious that he wasn't able to celebrate with them. The kids really miss that feeling of connection with their teachers, friends and extended family."
We wondered if some would now leave town since they don't have to be home to attend school. She said, "Yes, we are going to go to our summer house -- it is in Quogue. We really want to see extended family that live in the city and on Long Island but we haven't done so. I would love to be able to have a cookout with extended family to celebrate my son's Bar Mitzvah this summer, since his regular party plan is indefinitely postponed, but I'm not sure if and how it will be possible."
We also asked her to comment on what the long-term impact on her children's education might be and she said, "It is a completely different experience doing schoolwork solely at home as opposed to having the real school experience. I hope that they are able to generally stay on track; they are learning, moving forward. I've noticed that my middle schooler's classes are covering topics that are related to the current state of the world, including learning about viruses in Science. I've noticed that there is a real wellness aspect to my middle schooler's learning; however, there is also the added stress of working on new material with only two 20-25-minute academic sessions per week (he has his four academic subjects on Monday morning and again on Thursday afternoon). It takes him much longer to work through new material via e-Learning and I know that adds to his general stress level. For my fifth grader, his teacher has Zoom lessons with them every day for an hour and a half. Every day, she outlines what she wants them to work on and reminds them of any specials, like Art or Music, they may have in the afternoon. She also holds individual facetime conferences with the kids to check-in about schoolwork. I'm really happy for him that he's had that support and touchstone for these two months."
In the meantime, how is her family spending their time? She responded, "We go for family walks; the kids play outside drawing with chalk, playing basketball at home; jumping on the trampoline. Luckily the weather has been nice so that they easily go outdoors. They play a lot of video games. We do some baking, have some movie nights. I try to stay positive and calm but days can be an emotional rollercoaster. Both of my boys play guitar, so that is a nice outlet for them. My youngest, my daughter does a lot of artwork, she's been very prolific with play doh sculpture and drawings"
About summer camp she said, "The kids hope to attend camp but we don't know at this point if the camp will be in session. The uncertainty is one of the hardest aspects to deal with for all of us. We just don't know what the immediate future holds. Hopefully, we will all be able to move forward in a positive way. I'm glad that we have each other and I'm really proud of my kids for doing their best amidst the many complicated emotions of this time."
We spoke to the mother of two girls in high school. She said they were disappointed that school will not re-open "because now there is no end to my children's isolation in sight. The hope that schools might reopen was keeping them motivated and now it's gone."
Did she think this step was necessary? She said, "No, because other countries are figuring out how to reopen schools. I would have preferred opening for 1 day a week, or even one class a week, just to allow the kids to feel some kind of physical engagement with the school."
She said her girls miss "Leaving the house, seeing friends, doing activities such as getting lunch, shopping, or manicures, sports, taking tests in person vs. alone in a room with a camera on them." She said they only interact with their friends via text and FaceTime.
Do they have any plans to leave town? She said, "No, we would like to go to England, or on college tours, but we don't know when planes will be safe."
How is e-Learning going at her house? She said, "The amount of material being covered by SHS teachers varies greatly. Some are attempting to cover 60% of the material, some less than that. I am most concerned about math, since each year feeds into the next year. It is also very difficult to learn math just from doing worksheets, so even the concepts that are being taught are not being grasped completely. Science is my next concern. Also, sitting in a room alone doing worksheets for hours on end is making both of my children dislike school, and they used to love it.
The family is keeping busy, doing "tie dye, gardening, walks, working out (Peloton, erg, apps, running), cooking, Netflix, communicating with friends through text or FaceTime. We are also looking at colleges online, since we can't do college tours."
About the summer she said, "One daughter's teen tour (to Greece) was just officially cancelled, the other one's (to Hawaii) will be determined on 5/15. Everything that has been planned has been cancelled, or is in question: job (lifeguard), sports (swimming and crew), vacation (to England or a beach location).
She ended by saying, "It is very daunting to think of a summer with no plans and then the potential of school possibly being online in the fall. The isolation needs to be addressed in some way or we are going to see serious mental health fall-out."
A mother of two high school age students is still hoping there will be some graduation festivities for her son who is a senior.
Her kids miss "the social interaction with their friends in school. Being able to be in class face to face with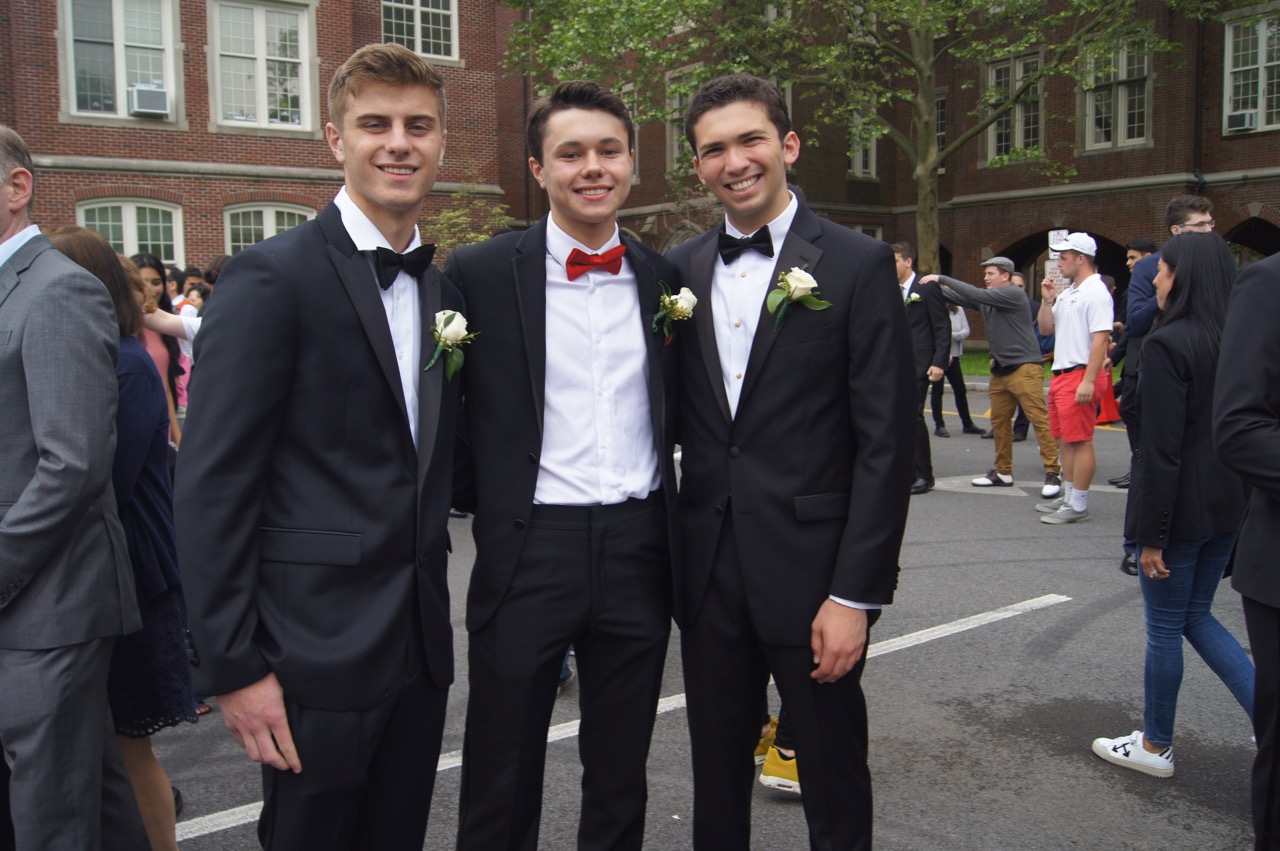 The SHS Class of 2020 will likely miss their senior prom.teachers as its easier in general to ask questions. She says, "My daughter was very disappointed that the lacrosse season was cancelled as she trained all winter and both my kids play spring club soccer so it is sad that there is no season for my son since it would have been his last club soccer season.
Longer term, she is "hopeful that we can return to some more normalcy come September, but she has great concern that things may look different from a physical being in school standpoint. She continued, "I don't know if my son will be able to go to college in the fall. I am especially concerned for lower income and under privileged students who are probably doing much less learning."
He family is keeping busy by playing games and doing puzzles. She reports, "My daughter and I have done 13, 1000+ piece puzzles, we are addicted. We're also cooking, cleaning out some clutter in the house and binge watching some shows and movies.
About the summer she says, "My kids were not planning to attend camp but my son wanted to be a Scarsdale rec camp counselor and I really haven't heard anything regarding that. My daughter's summer plans are on hold right now as she was supposed to go overseas on a teen tour."
She concluded, "Overall, we are generally sad as my son is graduating and waiting for news from the SHS administration on possible plans for a social distancing graduation. I am sad that my son cannot experience the traditional end of senior year and prom. I'm hopeful that he can have a summer prom in some form. I'm also hopeful that things will open up slowly starting end of May and he can start seeing friends a little more and be able to celebrate the end of high school."
What are your thoughts about the closing of schools. Share them in the comments section below or email us at scarsdalecomments@gmail.com.
Scarsdale's First Official Virtual Wedding
Details

Written by

Joanne Wallenstein

Hits: 3607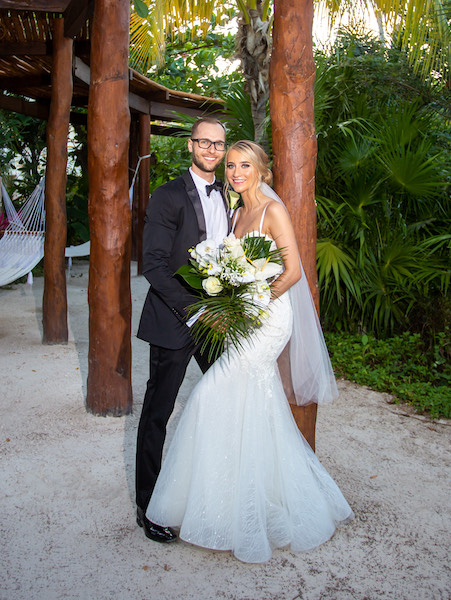 Abbie Genautis and James Singer.Here's a first for Scarsdale: Former Village Trustee Deb Pekarek, in her official capacity as Scarsdale Marriage Officer, performed the Village's first virtual wedding via Zoom on Tuesday April 28 as permitted pursuant to the Governor's Executive Order 202.20 signed on April 20th.
Friends and family signed on to Zoom to watch the wedding of bride Abbie Genautis to groom James Singer. The couple, who are originally from Clawson, Michigan, now live in Elmsford. They celebrated their nuptials in Mexico on March 15, 2020 and followed it with a legal wedding on Zoom on April 28, 2020.
James and Abbie moved from Michigan to Westchester last year for his job is an Oral and Maxillofacial Surgery resident who rotates at both Westchester Medical Center and Metropolitan Hospital. Abbie is a nurse at Westchester Medical Center.
The couple had a symbolic wedding ceremony in Riviera Maya, Mexico in March with close family and friends. While they did have to cut their honeymoon short and return home early, they were happy that they were still able to have their ceremony and reception.
When they returned home, they were unable to have their legal ceremony as New York had shut down due to the pandemic. So when they heard that Governor Cuomo was allowing legal marriages via Zoom they were so excited. Abbie said, "It was important to us as frontline workers that we are legally married, as every day is uncertain during this time."
Abbie continued, "James reached out to the Village of Scarsdale and Village Clerk Donna Conkling and Marriage Officer Deborah Pekarek made setting the ceremony up a breeze. All of our family lives in Michigan, so we were very happy to be able to share our legal ceremony on Zoom with them! Deborah's husband was even kind enough to sign our marriage license as a witness! We can't thank Donna, Deborah, and the Village of Scarsdale enough for making this happen!
See photos here of the Zoom meeting and the Mexico wedding.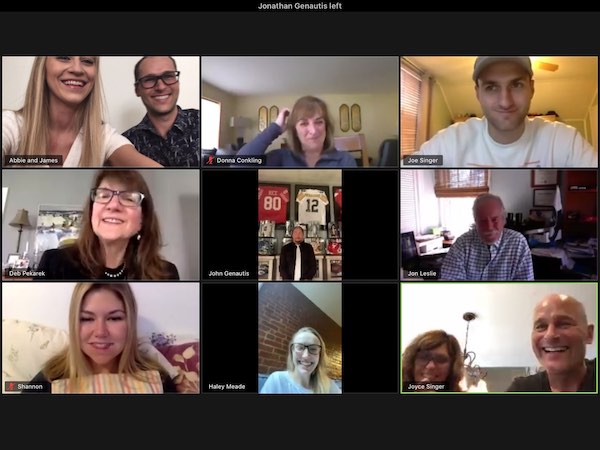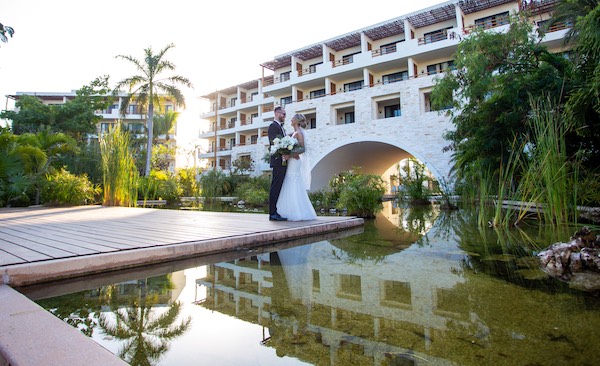 Birthday Drive-By Program from the Scarsdale Fire Department
Details

Written by

Joanne Wallenstein

Hits: 1936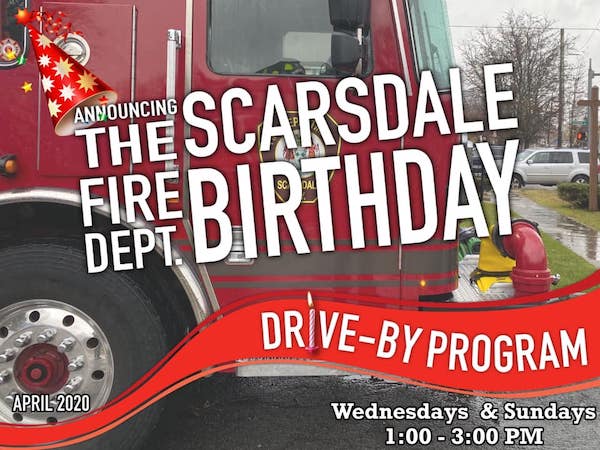 While Scarsdale residents stay home to remain safe from the novel coronavirus (COVID- 19), the Scarsdale Fire Department is announcing the launch of a Drive-By Birthday Program. As kid's birthdays are unable to be celebrated in traditional ways, our department would like to help bring some joy to village children who are unable to gather with others to celebrate their special day.
Scarsdale career and volunteer firefighters are joining together to deliver birthday greetings with lights and sirens blaring.
This program is being offered to any child between the ages of 4 and 12 who resides in the village and who has or is celebrating a birthday in the month of April. The program will be available on Wednesdays and Saturdays from 1:00 – 3:00 pm until the end of April.
The department would like to give Scarsdalians some sense of normalcy during these very uncertain times. It is our time to support our residents much like they support us year after year.
To request a Drive-By Birthday you can call/text SFD 914-645-7728. This program is subject to apparatus availability. No firefighters will leave the rigs and proper social distancing must be observed at all times.
When the Doctor Becomes the Patient
Details

Written by

Joanne Wallenstein

Hits: 4294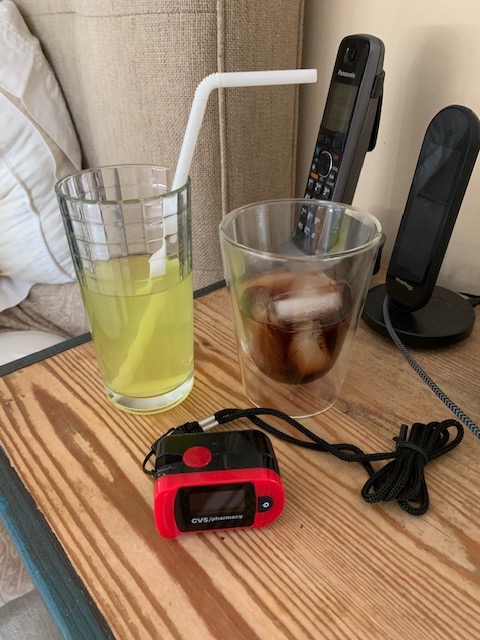 He said it was going to be bad -- really bad.
My husband adores Rachel Maddow – Lawrence O'Donnell and Brian Williams too, but Rachel is his primary gal. He also loves science, molecular biology and medicine and has made his career as a research physician and as the director of a large department at one of the city's major hospitals.
So when Maddow began to shift her focus from politics to early coverage of the coronavirus outbreak in Wuhan in January, it was the perfect storm. A mysterious virus, uncertain news from China, an epidemiologic conundrum, Trump's denials and the potential for a pandemic…. What could be more fascinating?
My husband became even more intently focused on MSNBC's nightly coverage. To me it seemed like fifteen minutes of the news told me all I needed to know but he watched intently as the news was spun and re-spun for the entire evening line-up.
As the story unfolded from Kirkland, Washington to the Diamond Princess Cruise ship my husband kept saying, "it's going to be bad…really bad. We're all going to know people who die." I thought he had watched too many disaster movies and dismissed his concerns as the product of an overactive imagination. After all, Ebola had broken out in remote areas of Africa and somehow been contained. We heard a lot about bird flu, but I never knew anyone to contract it. Though I see horror nightly on television, how often does it come to my door?
My husband is a "glass half empty" kind of guy, who's been known to want to sell our entire stock portfolio at the first sign of bad news. I'm the glass half full type, and usually look at the world through rose colored glasses. But when he suggested I go out and buy two weeks of food I thought, why not? That was in the days before we were told to wear gloves or masks to the store, and you could still buy paper towels and toilet paper. I stocked the freezer and padded the pantry with soups, tuna, and pasta and remained unconvinced that the peril could become personal.
In early March I happened to have two sets of theater tickets and spent considerable time deliberating about whether or not I should go. What if the person sitting next to me should cough? Was this virus really rampant or just a phantom threat? In the end, I decided to attend what turned out to be some of Broadway's final performances.
My husband continued to go to his office and laboratory at the hospital during the first few weeks of March, until the crisis worsened, and the entire hospital became a corona ward. At that point he worked day and night from home, and I had trouble getting him to leave his office to come down for meals. I worried that he was so enmeshed in the crisis that he would contract the virus at home. I knew that virtual transmission was impossible, but I feared it just the same.
The weeks wore on and all of our fears became reality. In the beginning my daughter and I took long walks and continued to acknowledge friends and neighbors from a healthy distance. Next we started to wear gloves and masks outside and keep to ourselves, crossing the street to avoid any contact. The masks initially felt a bit like Halloween, but eventually we lost our sense of humor. The suffocating masks and uncomfortable plastic gloves began to feel like what they really were – armor against germ warfare.
March wasted away into April in a blur of indistinguishable days. My husband seemed to be tied up on a call 24/7 or furiously typing away. I stayed busy updating Scarsdale10583 while doing more vacuuming, laundry, cooking, dusting and mopping than I had ever done in my life. Though I rarely left the house, each night I fell into bed feeling like I had run a marathon.
That all changed a few days before Passover. My husband came down for dinner and announced his temperature was 100. Since we had all been holed up in the house for three weeks, it seemed impossible that he could have contracted COVID-19. I remember thinking to myself…. it's the immaculate infection.
Though I was somewhat skeptical, he wanted to be tested. I had published a story on the site about drive-through testing at a local provider, and since my husband was a physician they agreed to test him. He drove himself there and was back in minutes. However, five days later when he continued to experience fever, fatigue and a cough, the results had still not come back.
So he decided to take a drive down to his hospital where they were offering staff a rapid test. We hopped in the car and drove to the city in no time. There were few cars on the road and almost no one on the streets. Again he was in and out of the testing in minutes. We made a quick stop to pick up some "just in case" meds and sped back to Scarsdale. At that point, he seemed uncomfortable but not too sick to drive and I thought both tests would prove to be negative.
But later that night the phone rang and I eavesdropped on the downstairs phone to hear a colleague tell my husband the test was positive … and to hear my husband say, "I knew it." He knew it, but I did not, and I sure was surprised.
From there the story gets much worse and far more frightening. In the next few days he was thoroughly overtaken by a rattling cough that shook the walls of our house. His fever ebbed and flowed – but never got higher that 101 – but he was achy, short of breath, exhausted and miserable. He turned off his computer and stopped using his phone. He no longer came downstairs to eat and we shuttled food up and down the stairs to his bedside. We woke him up three or four times during the night just take make sure he was breathing, and the nights were endless for him and for us.
He refused to speak to us, to watch television or confer with his physician friends who called often. Perhaps he was corresponding with someone, but to us it seemed like he was directing his own medical care. Since he's the guy that everyone calls when they get sick, we never imagined that a time would come when he would need us to take care of him. We pestered him hourly to take his temperature, measure his oxygen level and to drink – something ---- anything. We kept asking him what to do and for the first time in our lives he looked scared and clueless.
After he received confirmation that he was positive we were cautious about interacting with him – wearing masks and standing outside the door of his room. However, as a physician he assured us that we had been exposed before he had the diagnosis, and that wearing masks was useless. We continued to be hesitant about going near him, but did not follow the strictest quarantine rules, trying instead to minimize our exposure.
And then a few days later the situation got even more dire. He was racked with nausea and refused to drink or eat anything. He started to look like he was out of it and irrational. No matter how many times we begged him to drink – he simply said, "I can't." We called friends who brought smart water, several shades of Gatorade, Ensure, Coke, Ginger Ale and juice. We poured glass after glass, only to go to his side and find the drinks untouched.
This went on for several days until I feared he would get too dehydrated and we would have to call the ambulance. At one point, an ambulance did arrive with an oxygen tank – and that got the only response we had from him in days. Seeing the emergency vehicle out the window, he pushed the house intercom and yelled, "Who called an ambulance?"
During one of the long nights I woke up at 3 am and realized that my life might be forever changed. I confronted the fact that we might lose him –something I had refused to acknowledge through these many long days. I had no idea what my life would be without him. We had never even considered this or discussed it. It seemed unfathomable. Terrorized at the thought, I climbed into bed with my daughter.
We hit day 10, day 11 and finally day 12. We heard this could last two weeks, but we didn't feel that he was going to make it for two weeks in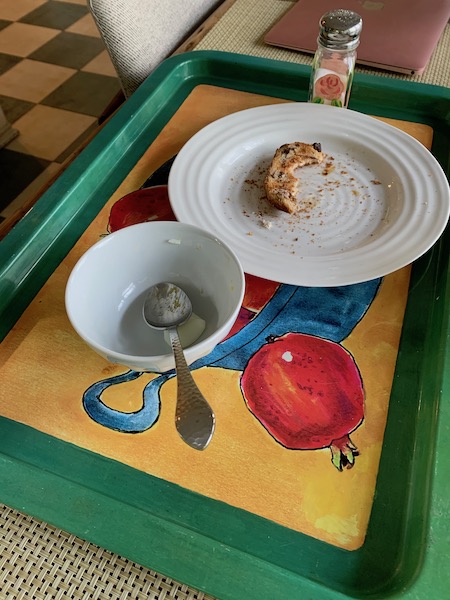 this condition.
Finally, on day 12 he woke up and said, "I think I might feel better." And lo and behold he agreed to have something to eat. I brought up a tray with a boiled egg and a piece of toast – and when my daughter stopped in a little while later, the egg and most of the toast were gone. When she brought the empty tray downstairs we cried.
Its day 13 since the fever struck and he's far from cured -- still napping all day and zapped of energy. But he is eating and he is drinking and I know that one day soon he'll decide to rejoin us downstairs.
Everyone is telling us how fortunate we are that we'll have antibodies to this beastly virus down the road. For now I just feel fortunate that we're all alive. As he predicted, it was going to be bad … really bad. And it was.
Police and Aviation Unit Hunt Down West Quaker Ridge Trespassers
Details

Written by

Joanne Wallenstein

Hits: 5837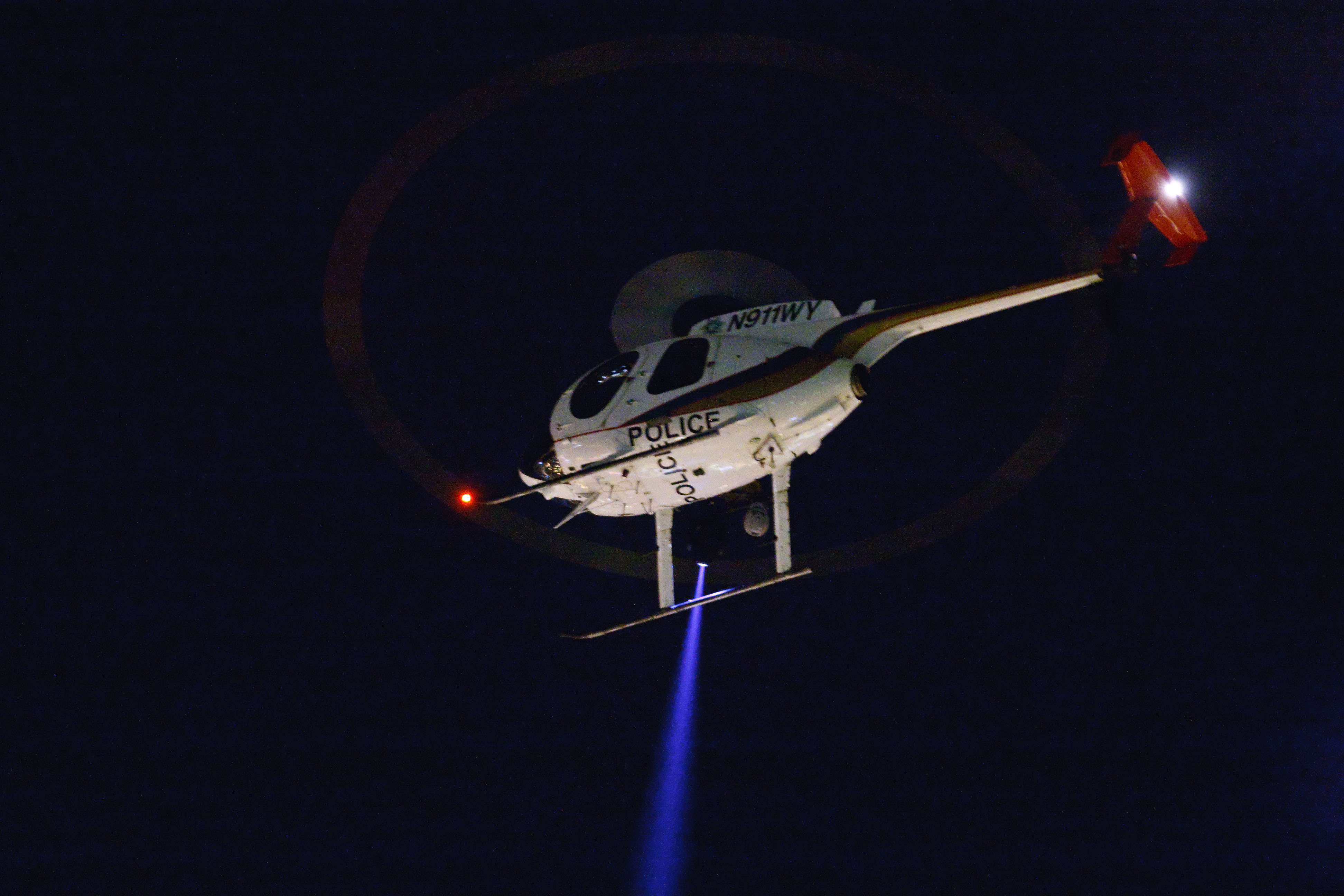 Scarsdale Police, New Rochelle Police and the Westchester County Police's Aviation Unit were all involved in a manhunt on Thursday night April 9. It started when Meadow Road residents reported trespassers on their property. New Rochelle Police were alerted and saw suspects running along Weaver Street, an aviation unit that happened to be in the area at the time helped police to locate the suspects on Gatehouse Road. The suspects were interviewed and identified but no arrests were made. The incident is currently under investigation by Scarsdale Detectives.
While conducting the search, Scarsdale Police found a parked, occupied vehicle nearby. They determined that the car was unregistered. The driver was identified and issued numerous summonses and the car was impounded.
Though residents believed this was an attempted burglary, there appears to be insufficient evidence to press charges. Helicoptors were heard overhead.
Last week there were multiple reports of activity in Scarsdale Meadows and West Quaker Ridge and this incident was similar. Here is what we reported last week:
On April 1, two residents reported unknown individuals holding flashlights on their properties. The reports were made by residents who lived on Meadow Road and Penn Boulevard around 9 p.m. and 9:20 p.m.
On April 2, an Old Lyme Road resident told police someone opened a gate to his property and possibly attempted to gain access to his locked house, triggering an alarm activation April 1. No one was observed on the property.
On April 2, a Herkimer Road resident showed police video surveillance that captured an unknown car stopping on the street near the resident's driveway, followed by an unknown man exiting the car and walking toward the resident's house during the evening of April 1. At that moment the video cut off. There was no damage or signs of force to the house. Patrol forwarded the video to detectives for investigation.
An Old Lyme Road resident reported seeing a "suspicious" white man wearing a black jacket, hat and sunglasses walking around the neighborhood and "looking into windows" April 2. The resident said he sees the man on an almost daily basis. Police will increase monitoring of the area.
Here is the official press release from the Scarsdale Police Department about the April 9th incident:
On Thursday, April 9th 2020 at 9:37 PM, the Scarsdale Police Department received a report of suspicious parties on the property of a home on Meadow Road. This call was similar to incidents that were reported last week.
Upon arrival, Scarsdale Units began canvassing for the parties along with the New Rochelle Police. Scarsdale Police observed a parked, occupied vehicle nearby. An investigation determined that the vehicle was unregistered. The driver was identified and issued numerous summonses. The vehicle was impounded.
A short time later, a New Rochelle Officer observed two parties running along Weaver Street. Westchester County Police's Aviation Unit was in the area and directed ground units to the parties' location on Gatehouse Road. Multiple Scarsdale and New Rochelle Units stopped the parties on Gatehouse Rd. The parties were identified and this incident is currently being investigated by Scarsdale Detectives.
The fact that the Scarsdale Police had officers assigned to the area because of last week's reports and the fact that residents contacted the police so quickly, the parties were able to be stopped and identified.
If anyone has any further information on this incident, please contact the Scarsdale Police Investigation's Section at 914-722-1200.