New Law Passed to Prevent Those at Risk from Purchasing Guns
Details

Written by

Joanne Wallenstein

Hits: 1479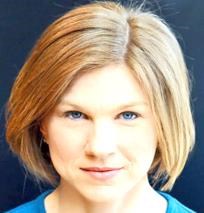 Treva Foss ThomsNew legislation signed this week in the NYS Legislature seeks to prevent a tragedy like the one that befell a Bronxville family in January 2020. In late 2019, wife, mother of three, music professor and marathoner, Treva Foss Thoms, voluntarily checked herself into a mental health facility. She was 46 years old and suffered from depression. After being discharged in early January 2020, she purchased a gun and committed suicide. Treva's husband Dr. Jason Thoms contacted County Legislator Ruth Walter, unable to understand why his wife was able to purchase a firearm right after she got out of the hospital.
According to her obituary, Treva was "an incredible friend, wife, sister, mother, and mentor. Treva loved her family and friends deeply. She was passionate about her children and was filled with hope for them to the very end. She was a generous, kind, open, and genuine person."
"Treva had two degrees in Music from St. Olaf College, and the University of Arkansas, Fayetteville. She was an excellent Professor of Music and Voice who cared deeply for her students and especially helped her voice students find inner strength, stage presence, and confidence for singing and life."
"She lived to sing, and anyone who heard her voice was struck by its beauty and her deep purpose-filled music-making. The two highlights of her musical career were her CD Come Sunday and her performance at Carnegie Hall in June 2017. She was particularly proud of the fact that she was a Marathon Maniac, having run over 25 marathons, including 5 in one month!"
The new law requires mental health facilities to provide information on how to seek extreme risk protection orders for patients upon their discharge or conditional release.
"New York's Red Flag Law was an important step forward by allowing courts to order the temporary seizure of firearms from people believed to pose a danger to themselves or others," said Amy Paulin, who sponsored the bill in the NYS Assembly. "This bill furthers that law and provides that prior to a patient's discharge or conditional release from a mental health facility, they and their representative automatically receive materials informing them of New York's Red Flag Law. It's essential that patients and their families are made aware of the options available to ensure the safety of others and loved ones."
Senator Peter Harckham, the sponsor in the NYS Senate said, "Providing information on an extreme risk protection order when a patient with a mental health diagnosis is released from a care facility may save countless lives in the years to come. This is a common-sense safeguard, and it may give patients, family members and authorized representatives of the patient deserved peace of mind. In certain circumstances invoking the Red Flag Law is a step that should not be overlooked."

Enacted two years ago in New York State, the Red Flag Law, also known as the extreme risk protection order law, prevents individuals who show signs of being a threat to themselves or others from purchasing or possessing any kind of firearm. This law was put into effect with the hope of preventing mass shootings, domestic incidents, suicides and other tragedies, all of which continue to afflict our country.

In the case of the Thoms family, the victim's family had no previous knowledge of the Red Flag Law. Her husband, Dr. Jason Thoms, said, "I assumed that there was no way that my wife, given that she had just been released from a mental services facility where she resided for several months, would have the ability to purchase a gun." Thoms asserted, "If I had known about the existence of the Red Flag Law and the ability to obtain an extreme risk protection order, I would have secured one for my wife, and she might still be here with us today."

Under this legislation the patient and their representative will automatically receive materials informing them of the Red Flag Law. Statistics show that firearm suicides account for more than half of all suicide deaths in the United States.
"Providing such notice will prevent future tragedies and ensure that patients and their families are made aware of the options that are available if they have concerns about the safety of their loved ones," said Paulin. "Guns must be kept away from those who are a threat to themselves or others."
Mattioli and Douglass to Head the Scarsdale Forum
Details

Written by

Joanne Wallenstein

Hits: 840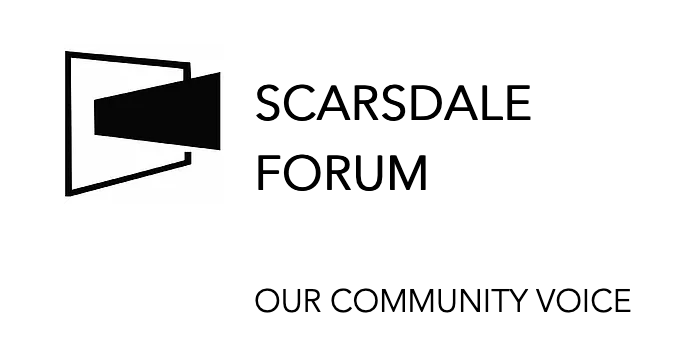 The Scarsdale Forum announced that members voted to elect Susan Douglass as Vice President at its Annual Membership Meeting. Douglass will serve alongside Eli Mattioli, the Forum's new President. Forum members also re-elected Matthew Martin as Treasurer, re-elected Alexandra Tagami Vargo as Secretary, and elected Venu Angara, Sylvia Dundon, and Elaine Weir as Directors-at-Large. Outgoing President Madelaine Eppenstein will continue as Immediate Past President.
According to Douglass: "I am honored to take on this leadership role for an organization that is so important to the vitality and success of our village – a project in which I am deeply invested. I am excited to work with Eli Mattioli as President; he is inspirational in his dedication to the Forum and to our community. We hope that this will be the beginning of a period of rapid growth for the Forum, furthering our efforts to engage a large cross-section of Scarsdale in studying, discussing and then implementing ideas and projects that will benefit our village."
According to Mattioli: "It is a profound honor for me to be entrusted with the stewardship of this historically significant organization in the civic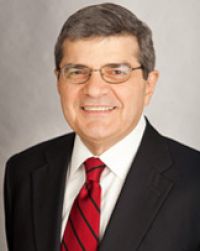 Eli Mattioli affairs of Scarsdale Village. I am especially privileged to do so with Vice President Susan Douglass, who has chaired the Forum's Downtown Revitalization Committee and led many significant Scarsdale Forum projects and initiatives. I look forward with equal enthusiasm to working with our returning Secretary Alexandra Tagami Vargo, Treasurer Matthew Martin, our new and returning Directors and Directors-at-Large, and all our members during the coming year."

Eli Mattioli and his wife are 40-year residents of the Edgewood neighborhood of Scarsdale, and their son, a professor at Indiana University Maurer School of Law, attended the Scarsdale schools. Eli most recently served as Vice President of the Forum, as a member of its Board of Directors and Executive Committee, and as Chair of its Electoral Policy Committee. He served multiple terms on the Scarsdale Citizens Nominating Committee, was both a member and Chair of the Procedure Committee which administers the nonpartisan election system in Scarsdale, served on the Ethics Committee of the Scarsdale Village Board of Trustees, chaired the Membership Committee of the Town & Village Civic Club, was a member of its Education Committee, and was both a former member and Chair of the Hoff-Barthelson Music School's Board of Trustees. Eli practiced law for 43 years specializing in commercial litigation and arbitration, and was a partner in Manatt Phelps & Phillips LLP, K & L Gates LLP, and other leading national and international law firms. In addition, he has served for many years as an independent arbitrator of domestic and international commercial, real estate, and construction disputes.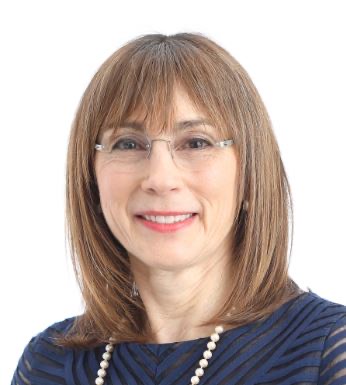 Susan DouglassSusan Douglass is a 32-year resident of the Fox Meadow neighborhood in Scarsdale. She and her husband Scott raised two sons, who now live with their families in the region. She has served on the Forum Board of Directors since 2009, and as Secretary from 2011-2018. In 2016 she was instrumental in the creation of the Forum's Downtown Revitalization Committee and continues to serve as its Chair. Outside the Forum, she serves on the Citizens Nominating Committee, and as a member of the Scarsdale Village Board's Senior Advisory Council. Susan recently retired from her New York City law practice where she specialized in trademark and copyright law. She now teaches yoga daily, and volunteers at White Plains Hospital in the Pet Therapy program and at the Pace Women's Justice Center. She recently completed writing a novel that she hopes to get published.
Added Mattioli, "I look forward to collaborating with Forum members who are committed to its mission of providing a platform for meaningful community dialogue about municipal, school and related civic affairs. As we transition from the Covid-19 era to the reopening of our society, I encourage residents to join the Forum and avail themselves of the many opportunities that Forum membership affords residents to make a difference in the civic life of our wonderful community."

Scarsdale Forum
The Scarsdale Forum is a 501(c)(3) charitable organization dedicated to community education through discussion and analysis of issues relevant to Scarsdale residents. Since 1904, the Forum has contributed meaningfully to Village affairs through its written reports, public speaker events, committee discussions, and initiative follow up. Membership is available to all Scarsdale and Mamaroneck Strip residents regardless of citizenship status.
Simone Kestelman Creates an Itinerary of Art in Scarsdale
Details

Written by

Joanne Wallenstein

Hits: 1090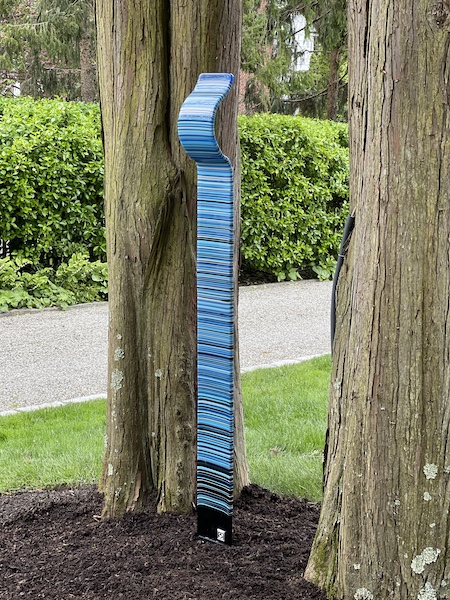 Artists in all fields felt deeply the effects of the pandemic last year. Some had to deal with loss of jobs and opportunities; others felt empty of inspiration and energy to create. Scarsdale artist Simone Kestelman, used her talent to bring solace, color and hope to the community. Last summer, Kestelman started the project #ResiliART, installing sculptures in 17 different front yards in Scarsdale. She created an itinerary for walkers, runners and cyclists who took over the streets during the lockdown months. Her sculptures of guardians and ceramic flowers wanted to remind us that inner strength and beauty are the best weapons against difficult times. And of course it made our walks around town much more pleasant.
Kestelman is repeating the project this summer with a new series of installations, now entitled #RestART. This time her work is distributed over 20 front yards around town. Below is a map of the location of all the installations and Kestelman invites you to walk around Scarsdale to see the display which will be up until August.
She partnered with writer Ines Rodrigues, who created the poem below for the event, in a moment where we are gathering strength to go out again, to restart our lives. Rodrigues adds that "we should restart with an eye in the lessons learned over the last year. The pandemic was a time of reflection and sadness, but an invaluable opportunity for us to change our behavior towards the planet and also towards each other."
Discussing the new guardians and flowers that are part of #RestART Kestelman said, "I make outdoor art because I want my art to be free, vulnerable and strong, all at the same time. I also want my art to change with the seasons, just like we do." She also loves to produce beautiful things that won't be hidden from everyone's eyes. "Anyone can experience outdoor art and feel something, regardless their age, background and skills," says Kestelman, who's fascinated by the possibilities of glass and chose this material for the warriors sculptures.
Kestelman thanked Sherman Lee who interned in her studio years ago. Lee now is a senior at Parsons School of Design, graduating next year as a BFA in Product Design. "Lee is very talented and, since we met, he participates in all my projects, working on visual art. He creates the maps, apps and all visual resources," adds Kestelman.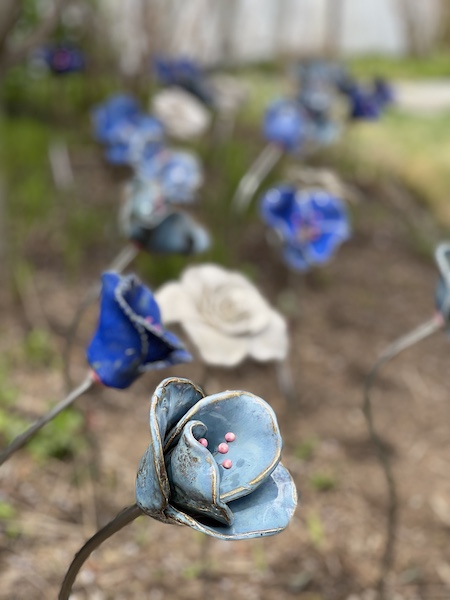 Poem by Ines Rodriguez
Open the doors,
The windows
Open your eyes
The sky, wide
The sun
Yellow circle, warm
The moon
White circle, dream
In the morning watch the seagulls
Looping above the ocean
Above the fish
Above the dolphins curving in the water
Watch the turtles
Learn the art of slow living
Watch the trees
Changing
From pink to green to yellow to naked
And restart
Nature's circle
Nature's art
Full circle
Three hundred and sixty degrees
Three plus six makes nine
Nine months to give birth
And start
Nature's circle
Nature's art
Ines Rodrigues/2021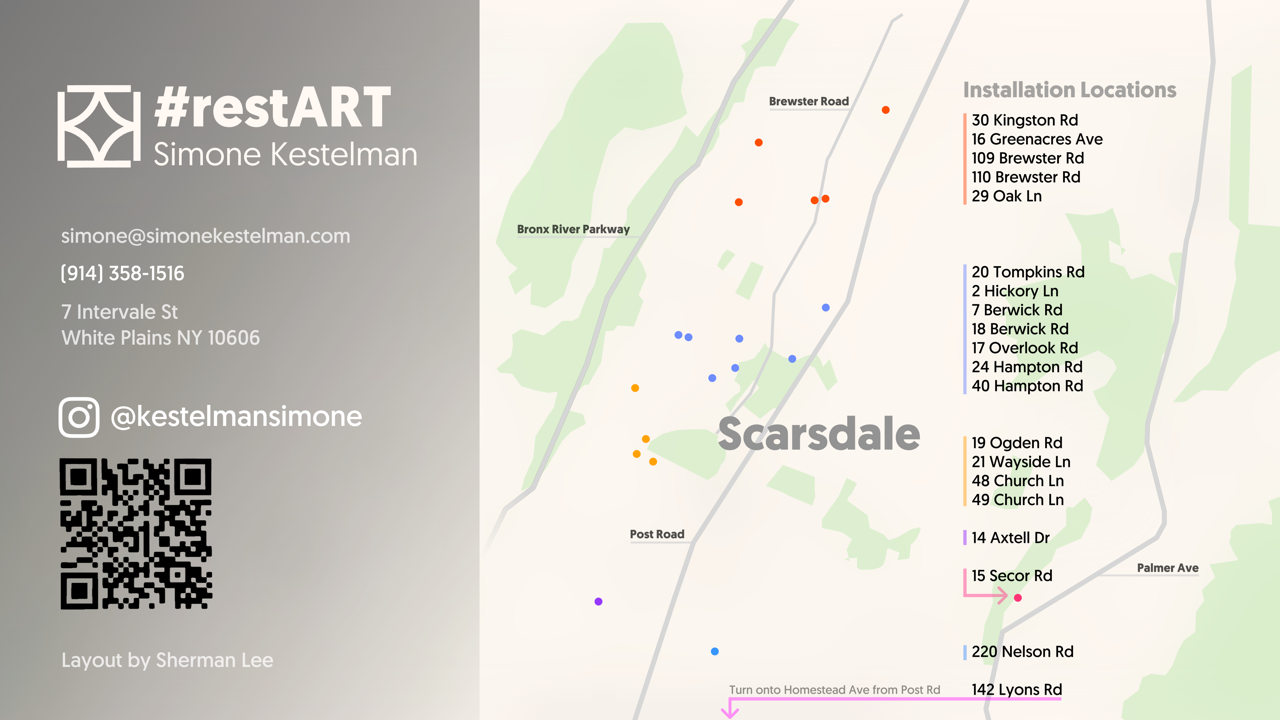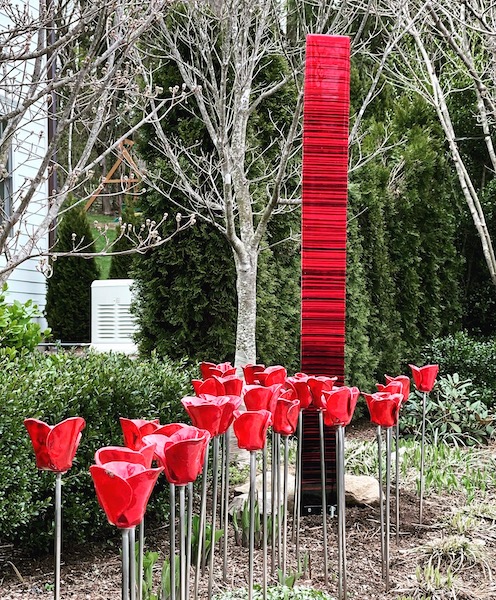 Mayor Pledges to Address Quality of Life and Traffic Concerns and Invites You to Java with Jane
Details

Written by

Sammy Silberberg

Hits: 840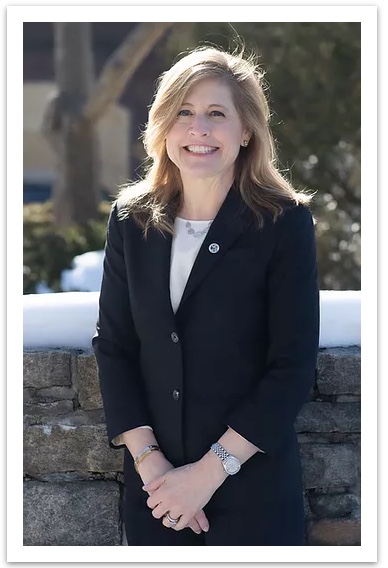 The Scarsdale Board of Trustees is off to a running start, thanks in large part to the dedicated and passionate leadership of Mayor Jane Veron. During the May 11, 2021 Board of Trustees meeting, Mayor Veron began her remarks by discussing how her new strategic plan and model for government enables the board to tackle the widest possible variety of issues and anticipate any "surprises" that may arise. While the goal is to avoid unexpected issues, she admits that "of course, we all know the unforeseen happens, and we will swiftly respond, but in the general course of business, we want to be ahead of the curve."
Mayor Veron gave a status update on some major pillars that comprise her government model: Strategic and Financial Planning, Quality of Life, Infrastructure / Municipal Services & Sustainability, and Public Safety.
On the Financial Planning side, Trustees Arest and Lewis have been working with the mayor and Village administration to "identify opportunities for immediate process improvements… [and] the board endorsed [the staff's] recommendation to implement enhanced technology functionality. The goal is to create efficiencies by eliminating paper dependency and to streamline and systematize processes for cost-effectiveness."
Addressing some of the Quality-of-Life concerns, Mayor Veron spoke about the newly reopened library, which is a "crown jewel" for the Village. Next, the Mayor spoke to some of the public safety concerns raised by many about the increased traffic during school drop-off and pick-up. Mayor Veron stated that she attends the monthly SNAP meetings with individual neighborhood association presidents, and they will work to "find creative solutions…. It's not going to be easy with the huge increase in volume of cars headed to the same place at the same time, but we are hoping that working together will make things a bit better."
During her remarks, Mayor Veron also announced that the Scarsdale Volunteer Ambulance Corps is stepping in to assist with vaccination efforts for children aged 16 and 17. The Corps will also play a role in vaccinating Scarsdale's younger students once the FDA approves vaccinations for children aged 12 and up.
Finally, the Mayor publicized her first Java With Jane event, which will be held on Wednesday, May 19. Starting at 5:45 pm in the Dine the 'Dale tent in the Village center, Mayor Veron will be available to speak with residents about any concerns they would like to address.
Next, Village Manager Pappalardo reported on three items: the presentation of this year's stormwater annual report, an update to the gas-powered leaf blower ban, and information on funding for the Middle School Comfort Station. Village Engineer Goessl reported the bulk of the stormwater annual report and stated that Scarsdale met all necessary standards and expectations this year even with the additional challenges posed by COVID-19. Addressing the leaf-blower ban, Manager Pappalardo announced that property owners will be held equally responsible as the landscaping companies for enforcing the new rule. Starting this month, warnings will be issued, and repeat violators will be issued a summons. To report a violation between 9:00 am and 5:00 pm Monday through Friday, residents can call the Scarsdale Building Department (914-722-1140). At any other time, violations can be called into the non-emergency number at the police station (914-722-1200). At this time, the Village has filled the role of a temporary daily enforcement officer who will be managing the ban and leading the enforcement efforts.
Finally, Manager Pappalardo updated the community on the Middle School Comfort station. Months ago, the administration applied for a grant with New York State to offset some of the costs of the project. While the grant application has not been approved yet, Manager Pappalardo announced that if approved in the future, project expenses will be eligible for reimbursement from the date the application was completed and accepted. For this project, that date is January 25, 2021. Because of this rule, project construction can commence as scheduled this summer before the grant is approved by New York State.
Next, the Board held a Public Hearing to solicit community input on potential projects to submit for funding through the Westchester Community Development Block Grant program. Mayor Veron announced that the Board endorses a plan to use these funds to update the Girl Scout House and make improvements to the parking lot. Resident Deb Pekarek spoke in support of this plan and stated that this will help improve the quality of life for seniors and people with disabilities who use this facility often. Trustee Crandall spoke on behalf of the Scarsdale Senior Advisory Council and the Scarsdale Chinese Association Senior Group to voice these groups' support for the project.
Next, Trustee Lewis introduced a resolution to accept a gift from the Conservation Advisory Council (CAC) in honor of John Auerbacher. The gift consists of $730 and will authorize the planting of a red oak tree and accompanying commemorative plaque at Aspen Park for John Auerbacher, who will be dearly missed on the CAC. The resolution was passed unanimously, and CAC member Michelle Sterling later added how much she appreciates the Board's passage of this resolution, and how much the CAC will miss John's contributions and presence on the council.
Finally, before the Board moved into Executive Session, Village Treasurer Scaglione reported an update on tax collection. As of April 30, 2021, 94.22% of the county tax levy has been received, which is slightly higher than the 5-year collection average. The school tax collection is at 99.14%, which is slightly lower than the 5-year average. So far, the interest and penalties received on these taxes total over $700,000.
Mother's Day the Olfactory Way
Details

Written by

Joanne Wallenstein

Hits: 776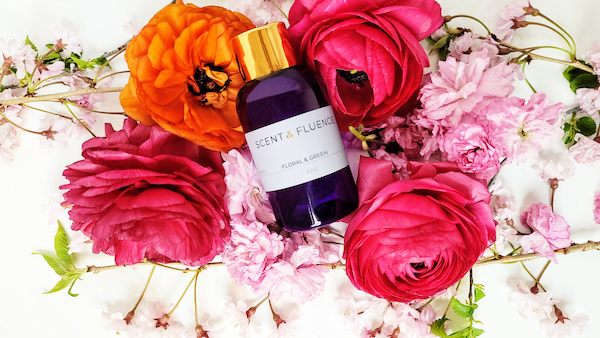 ScentFluence Aroma Design Studio celebrates Mother's Day with a tribute to every mom with the power scent! Our sense of smell and olfactory nerve have a strong connection to the mind and memory. As Helen Keller said; "Smell is a potent wizard that transports you across thousands of miles and all the years you have lived."
Here are some suggestions for scents for all the Moms in your life:
The Mindful Matriarch who loves a Zen yoga session or savors stealing a moment of meditation. Perhaps, she unwinds by drawing a hot bath, with a glass of Cabernet to decompress after a long day. The perfect scents for mom would be Child's Pose®, Yoga Nidra®, or Lavender Leaves. Your mother will namaste you for it.
The Wanderlust Woman, who dreams of aromatic holidays on the Amalfi Coast; transport mom back to Capri with the scents indigenous to the Islands with Verbena, Bergamot Orange or Vetiver Bergamot. If the Eastern Shore is where mom finds solace in sea, then to savor those sacred memories with the scent of Surf & Sun.
The Trail Blazer or Mountain Maven, who spends time between the Pines. Pine Trees are known to reduce the levels of anxiety and tension and increase euphoria. Tree Pose®, Deep Cedar and Winter Pine scents help to recreate the feeling of a walk in the woods. If a chalet in Chamonix brings back fireside après ski memories, give her By The Fire or Cognac to warm her heart.
The Green Goddess: Research shows that freshly cut grass, releases a chemical blend that increases joy and relaxation and gratitude. A walk in the park or a picnic in your backyard give field of dreams a who new meaning! To inspire this mood, try the scents of Green Tea, Rosemary or Mint Focus.

The Culinary Queen: Mom who relishes her time in the kitchen preparing family favorites and entertaining loved ones. "Whenever I smell a roast chicken or fresh bread baking or my neighbor's gingersnaps in the oven, it connects me to my childhood. I feel like I'm passing that on, and that comfort and coziness, as much as I can to my kids, as well as am expectation that they will grow up and they know what health food is" -Jennifer Garner www.goodmorningamerica.com.
Experience Pumpkins Spice, the ultimate blend of sweet Autumn Pumpkin and spirited spicy or Cinnamon Waffles which combines the warmth of waffle batter with a dash of cinnamon.
Caroline Fabrigas from Scentfluence says, "I am so grateful that I get to experience and live vicariously through my clients most precious memories though my business. As Rita Moreno aptly said, "Smell the roses. Smell the Coffee. Whatever it is that makes you happy." Let ScentFluence be your nose and guide to discover the scent that's just right for your mom!
I created ScentFluence's extensive library of curated aromas where a world of sensory experiences awaits. With an array of scents as well we create custom scents for some of the most exclusive resorts and successful businesses in the world."
ScentFluence is located in the heart of Scarsdale Village and brings the influencing power of scent to home, business and life! Now, at the ScentFluence Aroma Design Studio you can experience the art of fragrance and the science of scent in your home or business as they create custom, signature scents just for you!
Scent Marketing Inc., ScentFluence is a full-service Scent and Sensory Marketing company that has become the trusted resource for Fortune 500 global brands such as Baccarat Hotel & Residences, 1 Hotel, Auberge Resorts Collection, Hyatt, Neiman Marcus, The North Face, Campari Brands and Citizen watches to name a few.
ScentFluence also offers a full line of innovative, free-standing or HVAC ready Cold Mist Scent Diffusers to serve a variety of space sizes and dimensions.
Stop by ScentFluence - aroma design studio for scents, diffusers, candles, soaps and other fragrance gifts from $18.00-$80.00. We provide beautiful, complimentary gift wrapping.
22 Harwood Court
Scarsdale, NY, 10583
www.scentfluence.com
Curbside pick-up available.
Private scent library tours and social distanced events available by appointment - call ScentFluence owner -Caroline Fabrigas at: 914 338 5070