Spring Gala at the Scarsdale Public Library
Details

Written by

Joanne Wallenstein

Hits: 1251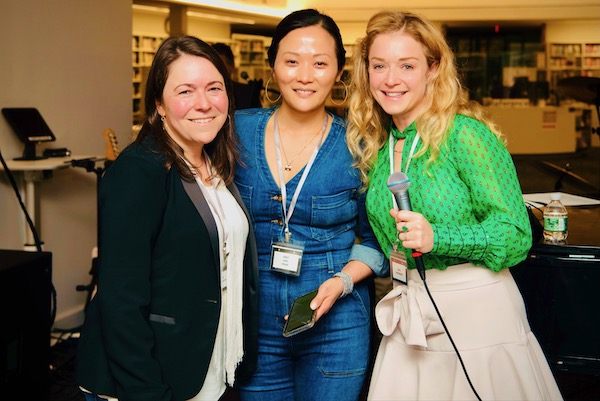 Though the evening was under a tent rather than beneath the stars, rain couldn't dampen the spirits of more than 300 people who attended the Friends of the Scarsdale Public Library May fundraiser at the newly opened Scarsdale Library.

With threatening skies all day, organizers warned ticket holders to dress for a chilly night beneath a tent. However, we arrived to find something for everyone.

For those who preferred to be outside, a tent and a bar were set up over the main entrance to the library with plenty of space to drink and mingle. In both venues, volunteers, trustees, board members, politicians and neighbors had time to chat, eat, drink and enjoy the music.


Inside was a plentiful display of sushi from Akai in Scarsdale Village along with the David Clark Band, a cover band for Billy Joel. Pizza from Pizza Luca was being cooked and passed around to guests and drinks were provided by The Old Fashion Cocktail Company.

Event chairs Ali Gordon and Janet Han created a warm, welcoming party on yet another inclement night in Scarsdale.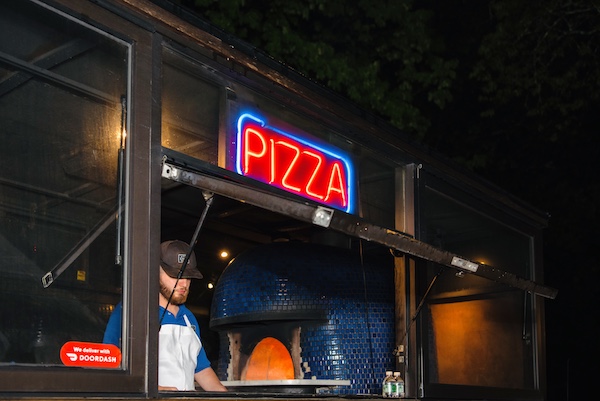 Funds raised at the event will be used underwrite a landscaping plan for the site. Details to come!

Pictured at top: Ali Gordon, Janet Han and Dara Gruenberg.
Photos courtesy of Marc Jessamy.
Letter from Andrew Casden: Lights at Crossway Will Disrupt the Beauty of the Community
Details

Written by

Joanne Wallenstein

Hits: 1090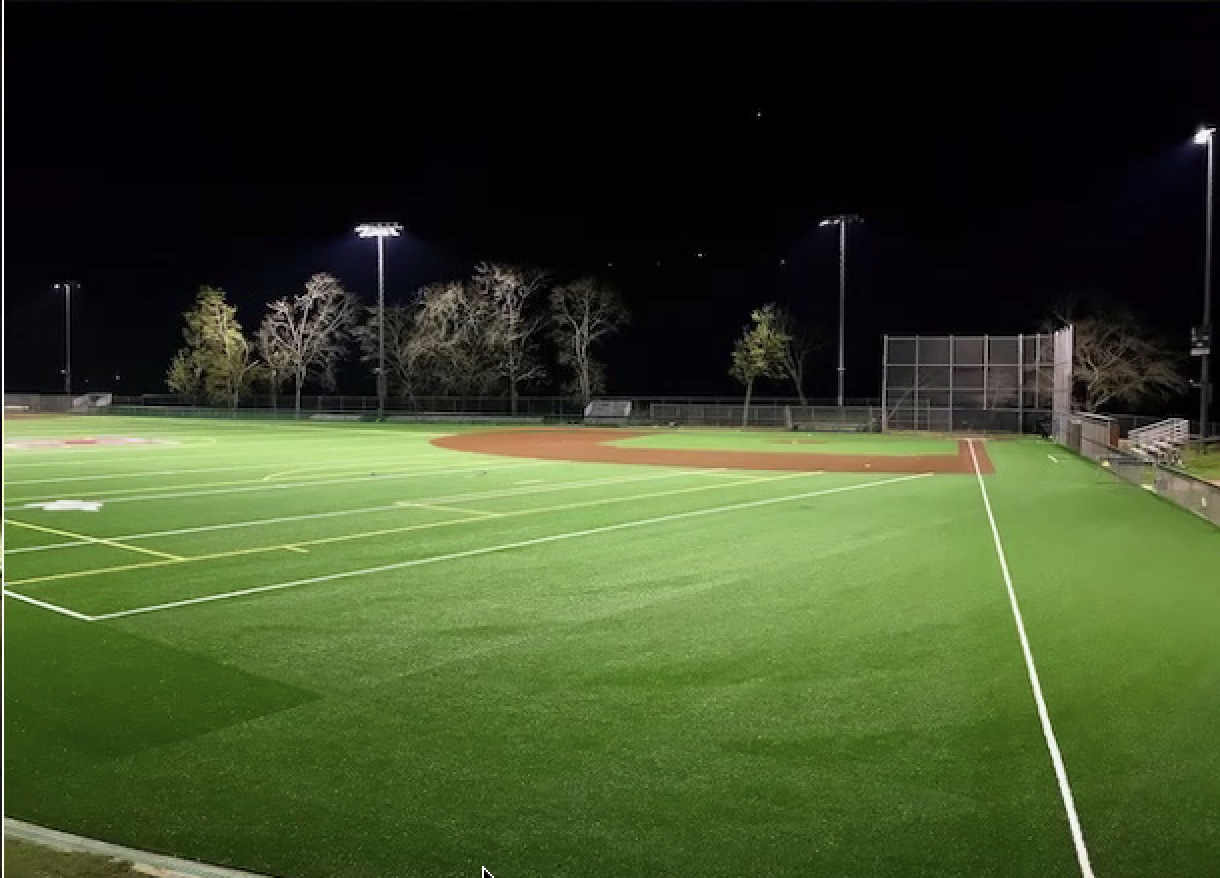 This letter was sent to the Planning Board, the Vilage Board and the media by Dr. Andrew Casden of Harvest Drive.
To the Editor,
I am writing this letter in opposition to the Little League lighting proposal for the Crossway Field.
We all know what makes Scarsdale so attractive in todays' world- the beauty of our homes, recreational areas and business districts. This is because we have strict building codes that keep it this way. The proposed lights are not consistent with the goal of these codes and will negatively impact our local community and Scarsdale.
If lights are such an important necessity for the enjoyment of sports in our community, then why is there no lighting on all the tennis courts and fields in Scarsdale at this time? Why did Scarsdale oppose Westchester County when it wanted to install a driving range with lights at Saxon Golf Course? The answers are obvious. It promotes exactly what we don't want here in Scarsdale- to disrupt the tranquility of our community.
At times, change can be good, but this is not one of those times.
Andrew M. Casden, M.D.
46 Harvest Drive
Scarsdale
Board Member Ron Schulhof Advocates for Oversight and Transparency in Second Term
Details

Written by

Ron Schulhof

Hits: 906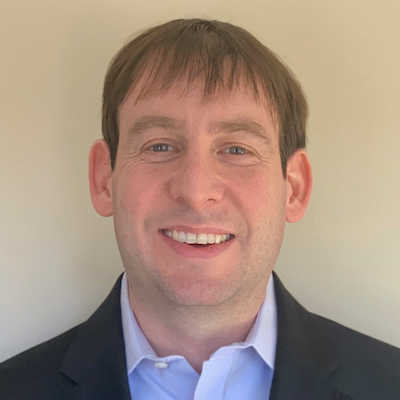 Here is an interview with Ron Schulhof, who has been nominated by the Scarsdale School Board Nominating Committee to serve a second three-year term on the Scarsdale Board of Education. Read about Ron here and remember to vote on the school budget and school board members on Tuesday, May 17 at Scarsdale Middle School from 7 am to 9 pm.
Tell us about yourself and some of your volunteer activities before you joined the BOE three years ago.
I've lived in Scarsdale for nine years with my wife Rachel and our two sons, who are both currently in Quaker Ridge Elementary School. Since moving here, I've volunteered in a variety of ways in the schools and community. Many people may be familiar with the sustainability initiatives that I've been involved in, such as the school and village food scrap recycling programs, the LED streetlights, expanding recycling programs, and other sustainability projects. In addition, I have also really enjoyed being involved with PTA and school committees, working on Scarsdale Forum committees, serving on the Citizen's Nominating Committee, and coaching Little League.
It's been terrific not only to serve in these capacities, but also to meet incredible volunteers throughout the schools and community. Working with them has really made me appreciate what a special place Scarsdale is and the amazing work that happens here because of community volunteers.
What were your original goals for joining the BOE and do you feel you have accomplished them?
As a Board of Education member, I believe my core goal is to ensure that Scarsdale Schools provide the highest level of education and educational experience for all of our students. So that's the lens that I see all of my decisions through and what I think about when considering what specific goals to set forth each year. With this context in mind, when first joining the School Board, some of my goals included improving community engagement, developing a roadmap of important Board-level projects, and ensuring appropriate oversight of the District.
I feel that we've made some good headway in these areas. For example, we have created a Board Community Engagement Plan and have developed new ways for the community to engage with the School Board such as establishing the ability for people to comment remotely at Board meetings and holding informal Board Coffees. Of course, there is still much more we can do, but I believe we have taken positive concrete actions in these areas and are heading in a great direction.
It's important to me that the School Board is an open and accessible body, and that any member of the school community or broader community feels they can engage constructively with the Board, share their views, and hear the views of the Board. I also recognize that we have a school community that is full of caring, engaged and thoughtful people, who want to help and engage with their school system. I really appreciate hearing from school community members - students, parents, faculty, staff, administrators, former students, empty-nesters, and everyone else connected to our schools - and hope to continue to hear from everyone.
Regarding Board-level projects, as discussed or laid out in the Board annual goals, some aspects of this area have unfortunately been impacted by the pandemic and more recently the IRS matter, but I hope to continue to see the Board undertake impactful projects as the Board moves forward.
I also believe an extremely important aspect of Board work is ensuring that we provide oversight to the district. I feel strongly that we were elected by the community to fulfill this role, and I take it very seriously. The recent IRS matter has shone a light on this area. I believe the Board is currently taking the appropriate steps to provide more oversight to this specific matter as well as taking appropriate steps more generally with respect to oversight going forward.
What are some of your biggest takeaways from your first three years of service?
I feel that as a school community we are incredibly fortunate. We have amazing teachers and staff, incredible students, and engaged and caring families. As a School Board member, one of my biggest takeaways is the balance between seeing all the amazing aspects of Scarsdale schools and then considering what areas can be improved and how do we do that without impacting what is already working well. Despite all that we have, there is and will always be opportunities to expand and enhance our educational programming. For example, the issue of student wellness was an area of focus when I first joined the Board and is even more at the forefront now. How do we ensure our kids are having a balanced and positive experience during this formative time of their lives, how do we ensure that kids are not just "doing school" and "getting through it" but are learning on many levels and having a well-rounded, healthy and enjoyable educational experience?
I hope that with a great team of School Board members and administrators, with pandemic restrictions hopefully behind us, and with Dr. Drew Patrick at the helm as Interim Superintendent, we can focus on the students and make their experience as great as it can be.
Remind us of some of the matters/issues this Board handled during your term - so much has happened!
So much has happened during the past three years, some great and some challenging. Of course the biggest issue of my first term was the pandemic and restart planning for schools. More recently, we are dealing with the IRS matter and oversight of the district. Looking forward, we are embarking on an executive leadership search. Throughout all this, the School Board has also continued important work around community engagement; health and wellness; diversity, equity, and inclusion; sustainability; budgeting through times of financial uncertainty during the pandemic; updating District policies; and all of the day to day matters that come before the Board.
Given current events, do you think the role of the Board needs to evolve?
Yes, and I believe the School Board is currently taking steps in the right direction. The most recent events with respect to the IRS matter have been unfortunate, but I believe the Board is responding in the right way by being proactive and providing important transparency to the community. Board members are elected to represent the community and part of that responsibility is ensuring we provide facts and transparency, no matter how difficult the situation. I'm proud of our response as a Board. I believe we are showing the community how seriously we take our oversight role.
Have you felt frustrated by the need to keep information from the public? Or by claims that divulging information will jeopardize legal issues?
I have always believed that to every extent the Board should be transparent, share facts and express our thought processes to the community. There have been times over the past couple of years when I shared my frustrations about information I believe should have been shared with the community or shared earlier. However, I believe we are currently doing a good job of balancing transparency and certain legal obligations of privacy. My belief is that once the IRS matter is resolved, the community will recognize that the Board was transparent, proactive, and did its job.
What are your objectives for your next term?
Looking ahead to the next three years, we are entering an important period for our schools. We have an executive leadership transition and are emerging from school being under pandemic restrictions. Some of my goals will be continuing the work that I discussed earlier that predated the pandemic. I also believe it is important we review the past few years to figure out what lessons can make us stronger as a District going forward.
I see this time of transition as an incredible opportunity. Change can be hard, but if we put the work in to do it right, it can be great. I want to make this transition really count and have the district come out even stronger than before. That's definitely my goal.
I am incredibly excited for the opportunity to continue on the Board of Education and will be humbled to have the community's support to serve for another term. We have a great team of continuing Board members, two excellent new candidates, and a fantastic Interim Superintendent in Drew Patrick. I look forward to continuing to support the work of our faculty, staff, and administration and engaging in new opportunities to expand and enhance the education in our schools.
Letter to the Editor: Anti-Abortion Extremists Should Be Given the Maximum Sentence
Details

Written by

Joanne Wallenstein

Hits: 639
(Letter to the Editor)

To the Editor: We write to express our opinion that the three defendants who were found guilty of criminal trespass for invading the All Women's Health & Medical Services on November 27, 2021 must be given the maximum sentence allowed by law: 3 months in jail, and each ordered to pay a fine of $500 when they are sentenced in White Plains in June.
Christopher Moscinski, Matthew Connelly, and William Goodman entered the clinic during business hours, refused to leave, and harassed and intimidated staff and patients. They have engaged in the same unlawful behavior many times before at various other locations. But they have suffered few, if any, consequences, leaving them with no motivation to stop such behavior, or to reform their disregard for both established law and patient privacy. They are members of Red Rose Rescue, an extremist anti-abortion group, which operates all over the country.

Besides their egregious intimidation of patients engaged in accessing healthcare services to which they are entitled by law, these defendants waste taxpayer money and make a mockery of the legal system. They must not continue to get away with their utter disregard for the law and for the trauma inflicted by their actions.

Judy Fletcher, Deborah Swiderski, MD, Elizabeth de Bethune, Caroline Stern, Eileen O'Connor (FNP)
Thank You Scarsdale
Details

Written by

Joanne Wallenstein

Hits: 886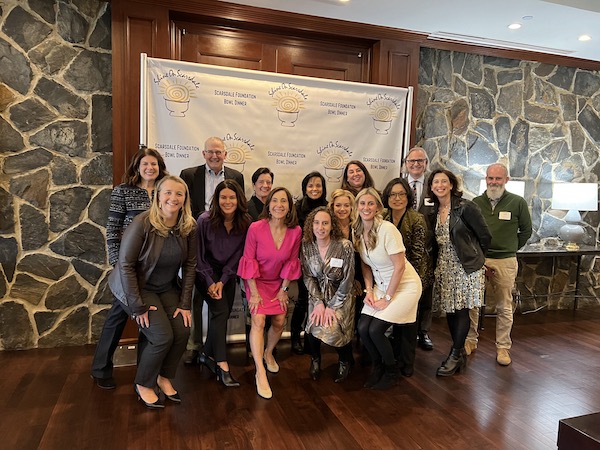 (This letter was written by Nancy Michaels, Chair of the Scarsdale Bowl)

Dear Scarsdale Community,

Oh what a night! Last Thursday evening, Scarsdale came together to celebrate the extraordinary contributions our past two years' honorees - BK Munguia and Jon Mark, and Michelle Lichtenberg - and current honoree, Terry Singer, have made to our community. We also recognized the vibrant spirit and culture of volunteerism that helps Scarsdale shine on. All who were present at the event help make Scarsdale the exceptional place it is to live, work, and play. Thank you Scarsdalians for joining us!

A mere 736 days after the date originally slated for the 2020 Scarsdale Bowl Dinner, we were at last together. Although the room was tight, the temperature unseasonably frigid, and seating plans needed adjusting because of last minute cancellations due to Covid, the joy in the room was palpable.

All our honorees share many qualities that make them exceptional volunteers and true leaders.

Here is my Top Six List:

1- A sense of humor and ability to laugh at oneself - all our honorees have beautiful, warm smiles, and they often laugh to lighten the mood of a tense meeting, but Terry's unabashed laugh coming from deep within her gut is something you should hear.

2- Diplomatic, good communicators, and consensus builders - how many of us have taken a walk or enjoyed tea with Michelle, so she can gauge our pulse on a contentious point? Jon has a keen ability to listen and remain calm under pressure.

3- Thoughtful and considerate, and encouraging collaboration and inclusion - BK often offers a unique perspective to a debate, but phrases it lovingly. At a meeting, you can see the wheels in Terry's head spinning as she takes everything in and encourages everyone to share opinions, creating an atmosphere where all views are welcome.

4- A willingness to be wrong, to be innovative - think about Michelle as SHS PTA president - no limos to prom? Buses? A red carpet? Twenty years later, the community flocks to SHS to watch the graduating class leave for prom, now a beloved tradition. Or BK advocating for the teen center, helping to provide adolescents with a safe social space—a novel idea that truly supported a deserving population.

5- Always prepared - picture Mayor Jon Marks speaking at a Village Board meeting presenting his thorough, lawyerly brief.

6- Finally, the most important characteristic shared by these honorees is that they are not it for themselves, but to make Scarsdale a better, stronger place. We are so fortunate to have these honorees in our community.

It was my incredible pleasure and distinct honor to present BK Munguia and Jon Mark, Michelle Lichtenberg, and Terry Singer with the Scarsdale Bowl Award for Outstanding Community Service. Please continue to support need-based scholarships to help Scarsdale students attend college by donating to the Scarsdale Foundation at bit.ly/donateforstudents, and honor your neighbors and friends on the Scarsdale Foundation Honor Roll to acknowledge their individual contributions at bit.ly/honorvolunteers2022.

With much appreciation,
Nancy Michaels
Scarsdale Bowl Chair, 2020-2022