Samuel Amoa and Luis Marino Receive Thomas Sobol Award from SFCS
Details

Written by

Joanne Wallenstein

Hits: 2071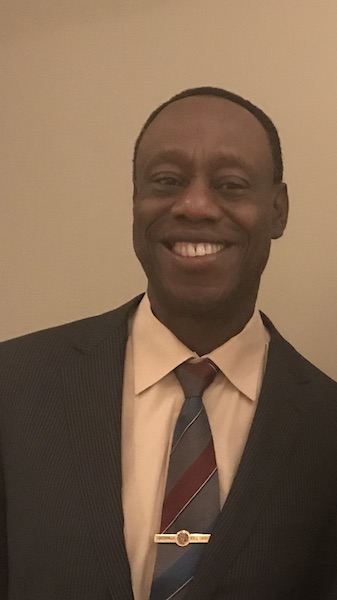 Scarsdale Edgemont Family Counseling Service (SFCS) has given its Thomas Sobol Award to village employee Samuel ("Sammy") Amoa and to school district employee Luis Marino in recognition of their service to the Scarsdale community. The Sobol Award is given to a community member and to a Scarsdale Schools representative who demonstrate dedication and provide distinguished service to the Scarsdale community. Mr. Amoa and Mr. Marino will be honored at a private SFCS luncheon on February 5, 2020.
"The Thomas Sobol Award recognizes two Scarsdale employees who, like Dr. Sobol, set an example of distinguished service, professional skill and loyalty to the community," said James Genova, LCSW, Executive Director, SFCS. "We want to let Scarsdale employees know that residents appreciate their efforts and, at the same time, to honor the memory of Tom Sobol."
Samuel Amoa

Samuel Amoa has served the Village as a custodial caretaker in the Village Center for 25 years until his retirement on August 30, 2019. Mr. Amoa had a positive impact on the Village government and the Scarsdale community at large. Mr. Amoa's' day-to-day work consisted of a myriad of tasks in the Village Center, ranging from emptying garbage receptacles, blowing leaves, cleaning a section of the Bronx River Parkland Reservation, mopping stairwells and elevators, cleaning parking garage floors, scrubbing graffiti, and cleaning bathrooms. Mr. Amoa was known for lending a helping hand when needed at the Sanitation Recycling Center, Police Department, and Village Hall where Mr. Amoa substituted for the regular Village Hall custodian during evening hours when community meetings were held. In addition, Mr. Amoa always made himself available to work sanitation detail in the Village Center on weekends for special events. Under Mr. Amoa's diligent care, residents and visitors enjoyed a well-manicured Village Center during his tenure. Of equal importance, Mr. Amoa always performed his duties while maintaining a polite, friendly, service-oriented demeanor to Village residents, Village Center patrons, and his co-workers. "Samuel Amoa is dedicated to public service," said Stephen M. Pappalardo, Scarsdale Village Manager. "We are fortunate to have such a warm and caring steward for Scarsdale Village as Samuel Amoa."
Luis Marino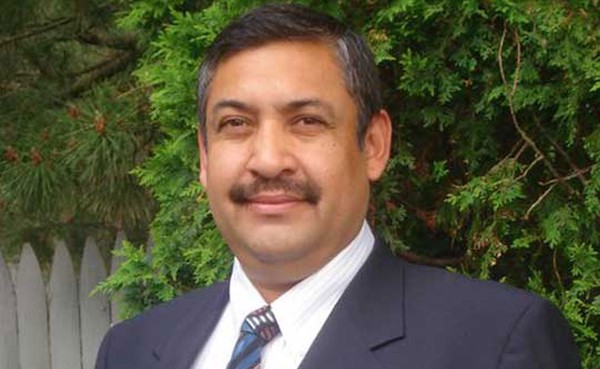 Luis Marino began work in Scarsdale in January 1994 as part of the Scarsdale Public School district's custodial team. His career is punctuated with professionalism, dedication, high energy, and commitment to the entire Scarsdale School Community. Luis is deeply committed to helping those around him in Scarsdale and in the broader community. Luis is passionate about volunteering and giving back to the community. In addition to his more 25 years of service to the Scarsdale community, Luis has been an active volunteer for the American Red Cross and other international organizations during multiple natural disaster relief efforts. Luis is also active in his hometown of Portchester as a volunteer fireman, village trustee and, currently, deputy mayor . "Luis's true gift is his humanity. He interacts with everyone with presence, compassion, and care," said Dr. Thomas Hagerman, Superintendent, Scarsdale Public Schools. "Luis is the kind of person we should all emulate. Imagine what kind of world this would be if we are all a little more like Luis."
Dr. Thomas Sobol

Dr. Thomas Sobol was one of the nation's leading educators who, from 1971-1987, served as Scarsdale's Superintendent of Schools, then as New York State Commissioner of Education from 1987-1995, and subsequently as Professor of Education at Columbia Teachers' College, until his retirement in 2006. The New York Times characterized Dr. Sobol as a "fervent advocate for imposing broad academic standards, subsidizing poor urban districts, empowering parents and teachers to make policy, and promoting a multicultural curriculum." He firmly believed that educational excellence in the classroom must be combined with support at home and that ALL children should have the opportunity to learn. While in Scarsdale, Dr. Sobol was instrumental in helping to establish the Scarsdale Community Youth Service Project, a unique collaboration between the Village and the Schools and administered by SFCS, providing significantly to the well-being of students in the Middle and High Schools. Following his tenure as State Commissioner of Education, Dr. Sobol returned to Scarsdale and served as a Board member of SFCS, chairing its Long Range Planning Committee where his final report was well recognized for its perception and written eloquence. In 2007 he was the recipient –with his wife Harriet – of the SFCS Open Door Award for service to the Community. Dr. Sobol passed away on September 3, 2015 after a long and valiant battle with Parkinson's Disease.
Scarsdale Family Counseling Service

Scarsdale Family Counseling Service (SFCS) is a nationally recognized family service agency accredited by the Council on Accreditation. The agency has been an anchor in the community for almost 100 years, providing counseling services and supportive programs to local individuals and families in all stages of life. Our mission is to strengthen and support family life and to contribute to the well-being of the community. We believe families matter and that healthy families are the cornerstone of a healthy community.
Former Scarsdale Mayor Carolyn Stevens to Serve as Chief of Staff of the Westchester County Board of Legislators
Details

Written by

Joanne Wallenstein

Hits: 2799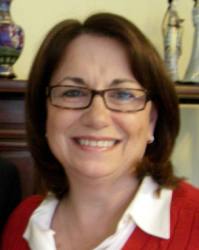 Former Scarsdale Mayor Carolyn Stevens will replace Dennis Powers as the Chief of Staff for Benjamin Boykin who is the Chairman of the Westchester County Board of Legislators. In addition to serving as Mayor of Scarsdale, Stevens was a village trustee and long-time member of the County's Citizens Budget Advisory Committee.
A press release from Boykin says:
"Carolyn comes to the Board with 25 years of experience as a litigator and arbitrator. She was Scarsdale mayor from 2009-2011. She served as a village trustee from 2003-2007. She was a consultant to federal court monitor for the Westchester County affordable housing settlement from 2011 to 2017. She has been a member of the County's Citizen's Budget Advisory Committee since 2011. She currently serves as a member of the Ossining Planning Board and is the Planning Board's liaison to the Ossining Environmental Action Committee.
Carolyn's background as an attorney and as a public official, as well as her experience with the County's budget, make her uniquely qualified for the role and I look forward to the ideas and energy she will bring as we continue our work for the residents of Westchester County."
Stevens said, "I'm honored to be asked to serve as Chief of Staff. I have known Chairman Boykin for many years and have had the opportunity to work him productively on issues including affordable housing, infrastructure, and the County budget. I am excited to be able to draw on my years of work on issues affecting the County, and my experience in municipal government, to help the Chairman and the Board confront challenges, seize opportunities, and continue to deliver results for the people of Westchester."
Former NBA Commissioner David Stern Passes Away on New Year's Day
Details

Written by

Joanne Wallenstein

Hits: 2569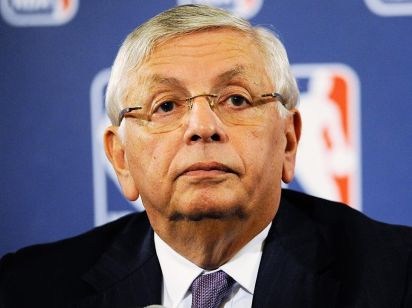 Scarsdale resident and former commissioner of the NBA David Stern passed away on Wednesday January 1, 2020 after suffering a brain hemorrhage on December 12, 2019.
Stern took over the NBA in 1984 and led the association for 30 years. According to current commissioner Adam Silver, Stern is credited with launching "groundbreaking media and marketing partnerships, digital assets and social responsibility programs that have brought the game to billions of people around the world. Because of David, the NBA is a truly global brand -- making him not only one of the greatest sports commissioners of all time but also one of the most influential business leaders of his generation."
Stern was a longtime Fox Meadow resident. According to a neighbor, "David and (his wife) Dianne were always out walking around Fox Meadow together. It was so sweet. They were regulars at Moscato. Also, they were committed to preserving the tree canopy."
Scarsdale Mayor Marc Samwick offered the following, "We are saddened to hear of the passing of longtime Scarsdale resident, David Stern. Mr. Stern had a tremendous impact on many people around the world as he transformed the NBA into a vibrant global entity. His focus on community enhancement was a hallmark of his work and we thank him for all of his valuable contributions - locally, throughout the US and worldwide."
BK Munguia and Jon Mark to Receive the 2020 Scarsdale Bowl Award
Details

Written by

Joanne Wallenstein

Hits: 3454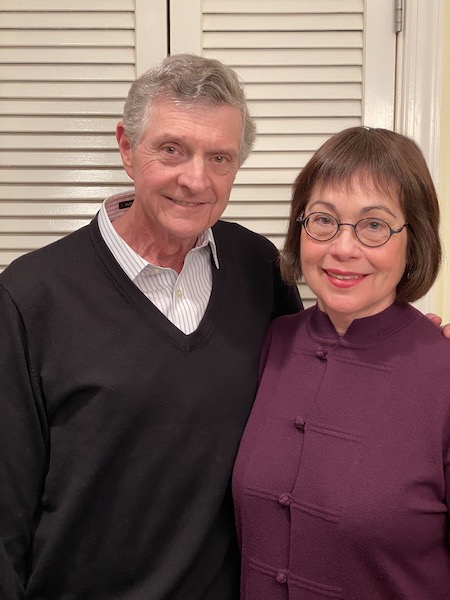 B. Kathleen (BK) Munguia and Jon Mark, an extraordinary couple with decades of dedicated volunteerism to Scarsdale, will be the 2020 joint recipients of the community's highest award, the Scarsdale Bowl. The Scarsdale Bowl is awarded annually to "one who has given unselfishly of time, energy, and effort to the civic welfare of the community," according to the Bowl founding documents.

"BK and Jon are a couple who have volunteered in every area of civic life in Scarsdale. They have dedicated their lives to giving back to our community, and Scarsdale is a better place for their indefatigable commitment," said Nancy Michaels, chair of the Scarsdale Bowl Committee.

Munguia and Mark will be honored at The Scarsdale Foundation Bowl Dinner on Wednesday, April 22nd, at Brae Burn Country Club in Purchase. Michaels encourages all members of the community to attend. "It is a night to celebrate the spirit of volunteerism in Scarsdale. The Bowl Committee, a diverse group of 15 community volunteers, selects the recipient(s) after reviewing many worthy candidates who are nominated by the community annually." This will be the fourth time that a couple is receiving the award in the Bowl's 77-year history. The Bowl Committee will send out invitations on March 2nd; however, one need not receive an invitation to attend. The entire community is invited to this wonderful, celebratory event.

Sunday evening, the Bowl Committee voted to honor Munguia and Mark. Delegates from the committee, including Michaels, Scarsdale Foundation President Randy Guggenheimer, Foundation liaison to the committee Seth Ross, and committee secretary/treasurer Abby Sroka, together with committee member Dara Gruenberg, arrived unannounced at the Munguia/Mark home to surprise the couple with the committee's selection. Mark commented, "I am honored. I have to sit down." Munguia, equally stunned, hugged Jon, and after a few moments of quiet astonishment said, "This is so overwhelming. I just can't believe it. I am speechless."

Reflecting on the significance of the Bowl Award, Munguia and Mark expressed their deep gratitude to the many Scarsdale volunteers they met along the way who also contribute to the dynamic community that is Scarsdale and to whom they extend their thanks for this honor.

Munguia began her volunteer work in Scarsdale at Heathcote School, where she organized gardening projects in the atrium and around the school grounds. She served on the School Board's Legislative Committee, and the School Board Nominating Committee and Administrative Committee. Munguia also served on the Scarsdale Bowl Committee. Munguia, a tireless advocate for youth and teens, has spent several decades volunteering for the Girl Scouts in various capacities. Munguia served on the Citizens Nominating Committee, the Procedure Committee, and chaired the Scarsdale Citizens Non-Partisan Campaign Committee. She served on the Board of the Scarsdale Forum and as its president in 2011-2012. Most notably, Munguia was a board member and president of the now closed Scarsdale Teen Center, starting her service in 2001 and concluding with the closing of the center in 2018. She is also a trustee of The Scarsdale Foundation. Known as a quiet workforce behind so much of what goes on in Scarsdale, "BK embodies the essence of what the Bowl honors: unselfish devotion of time, energy, and effort for the civic welfare of the community. She has shaped so much of what Scarsdale is today, oftentimes quietly and behind the scenes. She is always willing to do the work others don't want to take on, because that's just who she is," Michaels said.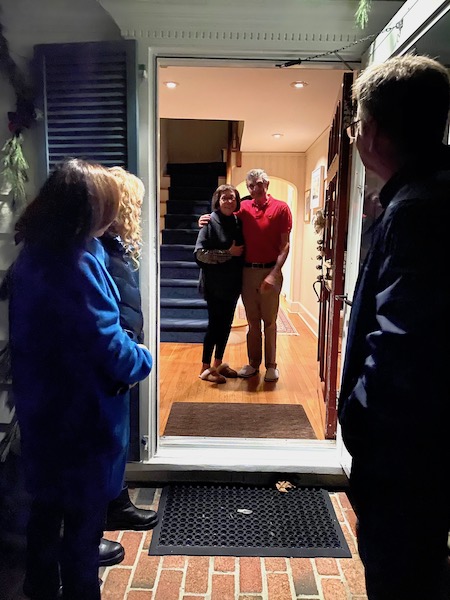 The Bowl Committee surprised Jon and BK when they visited their home to let them know they had been selected to win the Bowl.

Mark, who grew up in Scarsdale, attended Scarsdale schools from kindergarten at the Griffen Avenue School, to Quaker Ridge School, to Scarsdale High School, Class of 1965. He spent the first part of his volunteer life in Scarsdale identified mainly as "BK's husband" who helped wherever he was asked. However, for the last decade, Mark has created his own reputation as one of Scarsdale's most dedicated volunteers. Mark served as a two-term Village trustee before becoming the Mayor in 2015. Mark also chaired the Scarsdale Bowl Committee in 2014-2015. In 2017, following his service on the Village Board, Mark joined the board of trustees at Westchester Reform Temple, where he currently serves as a vice president. Concurrently, he was the president of the Scarsdale Forum. Additionally, Mark chaired the Citizens Nominating Committee and then co-chaired the Scarsdale Non-Partisan Party Campaign Committee. "One of Jon's most striking qualities is his humility. He has a quiet strength that pervades his leadership, and he treats everyone with respect. He is often the last to speak as he wants to hear all sides of an issue. He possesses a tireless work ethic. Jon is always willing to roll up his sleeves, no task too small," said Michaels.

Evelyn Stock, a longtime friend, declared enthusiastically when she heard the news, "I have lived in Scarsdale for 50 years and have known them and worked with them for over 20 years. I cannot think of a more deserving couple to win the Bowl Award. They are both remarkable volunteers in their own right who have given so much to this community, and their service has no limit. They are extraordinary!"

For more information about The Scarsdale Foundation or The Scarsdale Foundation Bowl Award Dinner, please visit http://scarsdalefoundation.org.
Michael Masarof Releases His First Feature Film
Details

Written by

Joanne Wallenstein

Hits: 2231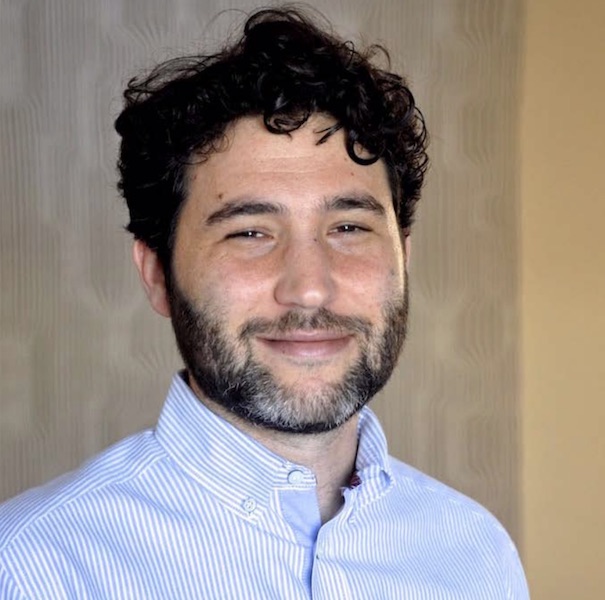 A 1997 grad of Scarsdale High School has just released his first feature film. Michael Masarof both wrote and directed the film, First Love, which played for a week in Los Angeles at the Arena Cinelounge Hollywood and is also streaming online on Amazon Prime.
After graduating from the NYU film school five years ago, Masarof launched a successful Kickstarter campaign to fund the production of his film, First Love. The 100-page script was shot in just 12 days entirely on location in Seal Beach, Venice Beach, and Echo Park, which Masarof calls "a truly miraculous feat that requires a real collaborative effort all the way down the line."
The story line follows Rebecca, a notorious Hollywood actress, holed up in a seaside hotel, in the midst of a nervous breakdown. Her twin brother Matthew is a lapsed lawyer and failed family man, whose new career as a writer is on the verge of a major breakthrough. They haven't seen each other in fifteen years. Matthew travels to Los Angeles, with his tell- all memoir in hand, and a plan to make it big. All he needs is his reclusive twin's blessing. As the California sun gets ever hazier, can Rebecca and Matthew grow a new bond if the old one is severed?
Here is a statement about the film, from Director Michael Masarof:
"On the surface, the story of First Love is a story of twins. More specifically, the tale of a famous actress and her twin brother, who tries to exploit his sister's fame for his own fortune. As we dig deeper we come to learn the story of First Love is a story of connection, of two people who are lost. It so happens: being lost is what connects them. What makes them found, so to speak is that they have a twin; an equal. Therefore, they are never really lost. They are united through life whether they like it or not. Family is the ultimate human connection. A connection we can't shake even if we try to.
I set out to make a movie about disparate people connecting. Of people seeking meaning and coming up short. I like to joke that instead of making a coming of age film or a finding yourself film. I made a not finding yourself movie. The not coming of age story.
Why this movie, why now? Because there is a dearth of them. In the age of superhero laden tent poles we so rarely get a chance to see people be human and go through it on the big screen, like we do in our own lives. What if we just can watch someone as they really are with no judgement. An honest portrayal of humans, so that every line of dialog, every moment feels truthful and fully realized. Annie Heise as Rebecca and Aaron Costa Ganis as Matthew were able to create two broken characters that are genuinely hurting.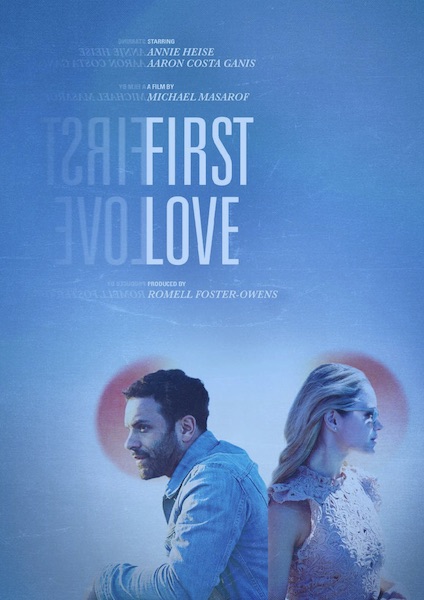 In the making of this film, I cultivated my own voice and style. Intimate and thoughtful, mysterious and poetic. To continue a tradition of a long line of filmmakers who have come before me as keen observers of life: Antonioni, Akerman, Linklater, Reichardt, to name a few. That have set me on this great road of telling my story the way I want to tell it not how others expect it to be told. My mantra as a filmmaker can be best summed up by this Bob Dylan lyric: "And I'll tell it, and speak it, and think it, and breathe it. But I'll know my song well before I start singing."
I am being given the opportunity to show my film to millions of people, and I hope to reflect the private moments of their lives in the public space, so to give those who are lost a picture, to let them know they are not alone."
Asked about his memories of living in Scarsdale, Masarof said he was influenced and encouraged by his English teacher Seth Evans. He has fond memories of the "peacefulness of growing up in Scarsdale," and says, "You were surrounded by woods and nature, and you could ride your bike freely on the streets. That memory was recreated for the film."
Watch First Love on Amazon Prime here: