Scarsdale Grad Overcomes Obstacles to Launch a Product for Her Generation
Details

Written by

Joanne Wallenstein

Hits: 1056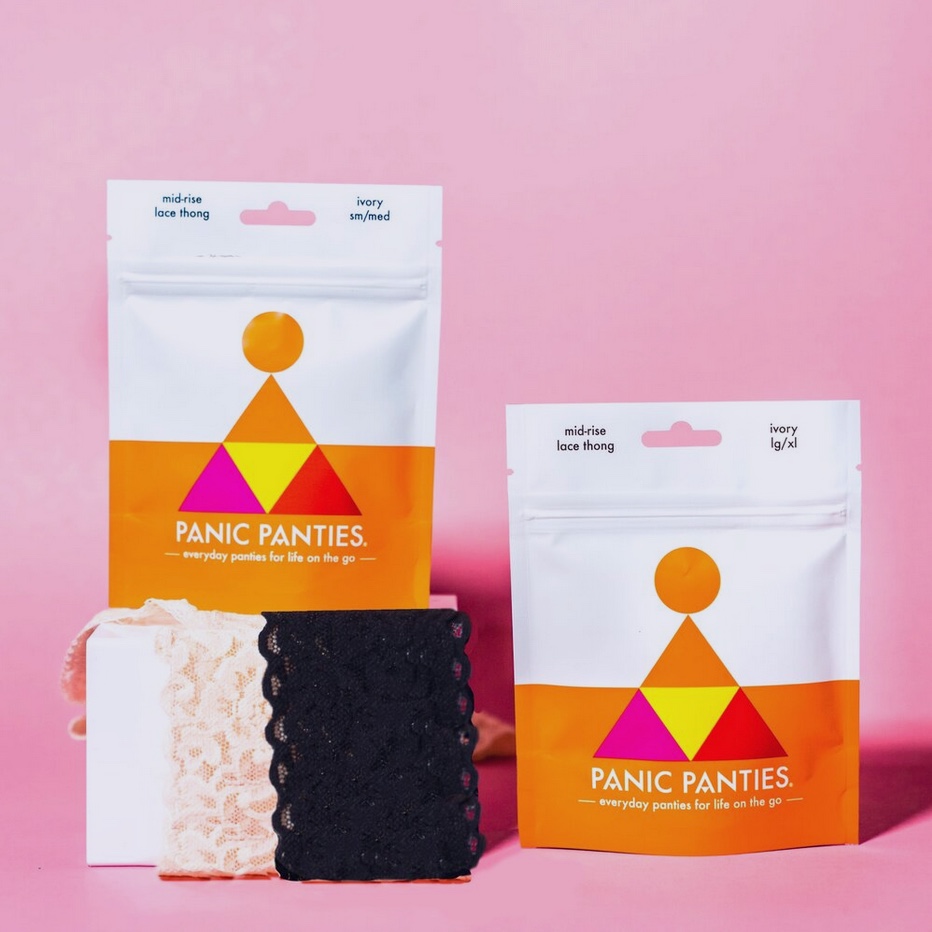 How do you turn an idea into a successful business? That's just what SHS '08 grad Alexandra Tartell Bernstein did, overcoming enormous obstacles including the Covid pandemic, economic uncertainty and a downturn in retail sales. Armed with a great concept, Bernstein and her partners designed the product, packaging and logo, secured a manufacturer and sold their product to several distributors, both online and in-store. Their story is a triumph of the entrepreneurial spirit, without fanfare or financing from Shark Tank.
Find out how they did it here:
Tell us about yourself — what is your business background and what were you doing before you embarked on this start-up?
I went to Syracuse University for undergrad where I majored in accounting. After graduation, I got a Masters in accounting at Hunter College while studying for my CPA exam. I was working as an Assistant Controller at a hedge fund in NYC for almost six years and also working on Panic Panties. Last summer I made the decision to leave my job and go all in on Panic Panties.
Where did you get the idea for the product?
My two best friends and I were all living in Manhattan at the time as young professionals, living busy lives and little time to do our laundry. One night we were out to dinner venting to each other about our days and we each desperately needed a pair of panties but nowhere convenient to get them. I had forgotten to pack underwear to change into after a workout class at 8 am before work, Katherine Anne ran out of clean underwear and was spontaneously going on a trip the next day and Maria got her period at work. We thought, how is it that CVS and Duane Reade are on every corner of NYC, open 24 hours a day, sell 100 options of pantyhose but no underwear you actually WANT to wear. We saw an opportunity gap and Panic Panties were born.
Please describe Panic Panties for our readers.
Panic Panties are individually wrapped, everyday panties for life on the go. Consider these your panties in a pinch whenever, wherever you need them. Just like lipstick or a tampon, keep Panic Panties in your purse, throw them in your gym bag, stash them in your luggage, and never be without a pair.
How did you go about designing the panties and the packaging? Tell us about the development of the name and the logo.
We went with the name Panic Panties because whenever we'd run out of clean underwear we'd run to forever21 and stock up on these $2 thongs they used to sell - we called them our panic panties. We worked with a designer who we knew from college and she helped us develop the logo and design the packaging. We incorporated a triangle on our packaging and logo because it's a symbol of femininity — the triangles and circle on the front of our packaging represent a woman. We also wanted the packaging to be discreet and small enough to stash in your purse, yet sleek and bright enough to catch customers attention. And our packaging is also functional - tear open the packaging, take out the new pair, discreetly reseal your old pair, and get on with your day! When it came to developing a panty, we wanted to create a department store quality thong because those were non-existent at your neighborhood CVS. Quality and fit were super important to us so we kept fitting our panties on women of all shapes and sizes and adjusting the specs until it was perfect. We wanted this to be a panty that was not just seen as an emergency pair of panties but also your new favorite thong. We started with the thong but recently launched our new butter-smooth No-Show Bikini!
Did you do any market research or focus groups to gather input and refine the product?
Yes, we did research on the most popular styles and colors and surveyed a group of women to gain insights on their preferred underwear styles, purchasing habits and the most important qualities they look for (comfort, stretch, softness etc.)
Are there close competitors in the market?
There is a product called Panty Fresh that is trying to solve a similar problem but our branding, messaging and voice completely sets us apart. We have not overlapped any retailers with them yet.
Where are they manufactured? Has this been difficult during COVID?
We got pretty lucky because our first large batch of inventory, manufactured in China, was delivered to us a month or two before the pandemic hit so we were actually not impacted. Afterwards, we started working factories in the Dominican Republic and Cambodia.
Did you finance this yourself or work with investors?
We are entirely self-funded at the moment.
What are your ideal distribution channels?
Airports, large drugstore and convenience store chains, gyms and boutique fitness studios, hotels, gift shops, boutiques, college bookstores, retail stores.
What's been most encouraging about the launch?
We launched just before Covid and landed our biggest distribution during that time with goPuff, a convenience store delivery app. They deliver anything from your basic necessities, to cleaning products and any snack imaginable in just 30-40 minutes. It's awesome! Our product was created to support women on the go and it was pretty daunting to launch just as we were entering a period where no one was on the go and no one was certain of when they would be again. Despite that, it was extremely encouraging that Panic Panties were selling on goPuff, so well, they ended up rolling us out nationwide to all locations and we spearheaded the launch of their apparel category.
What were the biggest challenges?
The biggest challenge for us was finding a consistent and reliable manufacturer. It's not easy to find factories and every time you switch you essentially have to start the process over again before you can go into production. We spent a year putting in the most effort and energy we possibly could with a factory to achieve the quality we were expecting. We are on our third factory at this point but so far so good!
What is your goal? How many pairs do you hope to sell this year? Do you aspire to operate the business or sell it to another company?
Would like to land two more deals this year and sell 20,000 or more panties. I would love to run the company with my co-founders but we are open to companies interested in buying down the road!
How can our readers buy them now?
You can find us on our website panicpanties.com, goPuff app, online at Urban Outfitters, The Bowery Bay Shops-LGA Airport (mid-October), and Amazon to purchase in bundles for bachelorette parties etc.
And last — did any of your experiences in Scarsdale inspire you to be an entrepreneur?
Yes! My first experience as an entrepreneur was actually in Scarsdale in 7th grade. My mom took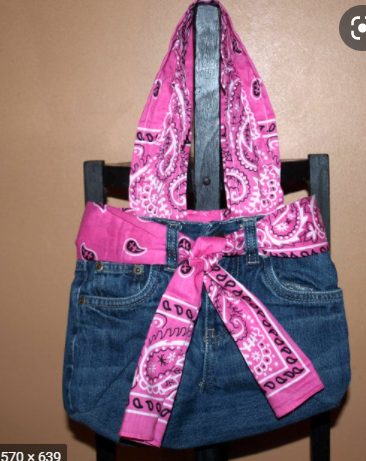 me to Infinity in the Golden Horseshoe and the owner asked me where I got the purse I was wearing. See a picture of something similar at right. (I added rhinestones to the pockets and didn't have the bandana as the belt.) The owner asked if I would be willing to make and sell her some so I did! My next business venture wasn't until after college where I started a cardio kickboxing class called Tribox with my current partner Maria and one of our instructors we met through our gym. It was a great learning experience and reignited my entrepreneurial spirit. After that ended because our instructor moved away, my partner/best friend knew we would create something together one day, but at the time we just didn't know what it would be.
What did you like about growing up here?
I have great friends I made for life growing up in Scarsdale and it will always feel like home to me. The opportunities for education and leadership (I was the captain of the Varsity Soccer team) were invaluable and shaped who I am today and taught me that sometimes you have to persevere through failure to reach your potential.
Robert Cole to be Scarsdale's Next Village Manager
Details

Written by

Joanne Wallenstein

Hits: 831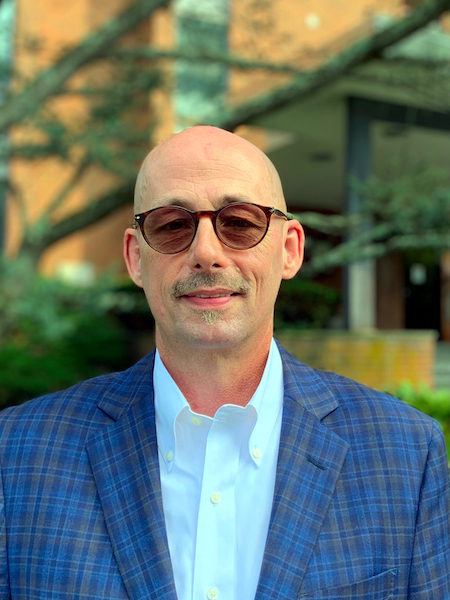 Following an extensive search for a new Village Manager, the Scarsdale Board of Trustees has selected Deputy Village Manager Rob Cole as the next Village Manager, succeeding Steve Pappalardo who retired in July.
Cole has worked in Scarsdale since 2015. Prior to taking on the role as Deputy Village Manager, he was the Assistant Village Manager in Oak Park, Illinois where he worked for 19 years . He holds a B.S. and a Masters in Public Service Management from De Paul University.
In an announcement from Scarsdale Mayor Jane Veron she said the following about Cole. "Rob has demonstrated a strong commitment to transparency, progress, and efficiency. He brings a fresh perspective, innovative ideas, and a strategic mindset. He also possesses an abiding respect for Scarsdale's legacy, has a deep understanding of the Village's finances and constraints, and has the highest regard for Scarsdale staff and residents. There is no one more well poised to lead Scarsdale into the future. We look forward to supporting Rob and our excellent staff in their work.
Commenting on the news Cole told Scarsdale10583:
"I have deeply appreciated the opportunity to serve the Scarsdale community for the past six years and look forward with great optimism to leading our exceptional staff in continuing pursuit of organizational excellence in the coming weeks, months, and years. As Village Manager, I am excited about the opportunity to collaborate with our staff, members of the community, and our Village Board to maintain and further enhance Scarsdale's exceptional quality of life. I feel blessed to be able to share the Scarsdale experience with the wonderful people who call Scarsdale home while helping to ensure an effective, responsive, transparent, and accountable local government that each resident and elected official can take pride in."
Crossway Field Renamed for Rippy Philipps
Details

Written by

Joanne Wallenstein

Hits: 1019
After an outpouring of public support, earlier this year, Scarsdale Village Trustees approved a resolution to rename Crossway Fields as Rippy Philipps Field.
The designation honors Rippy who has been a coach, mentor and friends to hundreds of Scarsdale students and their families.
The new signage was unveiled on July 13, when Rippy was joined by John McCann, Mayor Jane Veron, Former Mayor Marc Samwick, brother Michael Philipps and his dad Peter Philipps, to mark this special day.
Stop by Crossway to see the new sign!
Hats off to Rippy.

The resolution passed by the Scarsdale Board of Trustees read as follows:
The resolution reads as follows:
...Longtime Scarsdale resident Richard "Rippy" Philipps has been deeply involved in Scarsdale youth athletics for nearly three decades; and
...Mr. Philipps currently serves as the President of the Scarsdale Raiders Football, is a member of the Westchester Youth Football League Board, and previously served as an Executive Board member of the Scarsdale Youth Football League, having committed countless hours over the past 26 years to helping Scarsdale youth enjoy the game of football, while having also encouraged development of valuable life skills, including discipline and collaboration within a team framework; and
...Richard "Rippy" Philipps has not only committed his life to serving Scarsdale youth through his demonstrated leadership and commitment to supporting their recreational interests and enhancing their personal growth, as reflected in the attached bio, but his mentorship guides and supports our youth well after their last down on the field, as they continue on with their life pursuits; and
...as a testament to his positive impact and lasting influence, more than 100 Scarsdale residents, including former football players, have recently written individually to the Village Board of Trustees requesting that the football field at the Crossway Athletic Complex (Crossway Football Field) on Mamaroneck Road be renamed in honor of Richard "Rippy" Philipps; and
...citing the "passion, dedication, love and the tireless and tremendous amounts of time Rippy has dedicated to the youth football program," the transformative effect Mr. Philipps has had upon Scarsdale's youth football players, and observing that Rippy is a "local institution, well respected and loved in the community," the Advisory Council on Parks and Recreation voted unanimously to request that the Village Board consider renaming the Crossway Football Field in honor of Richard "Rippy" Philipps, a request supported by staff; now, therefore, be it
...that the football field at the Crossway Athletic Complex shall now be officially known as the Richard "Rippy" Philipps Field at Crossway, an honor held in the highest regard by the Village Board; and be it further
...that the Village Board extends its heartfelt thanks and gratitude to Richard "Rippy" Philipps for his exemplary commitment and selfless dedication to advancing the physical fitness and positive maturation of Scarsdale's youth through athletics.
(Photo Credit: Sydney Piccoli)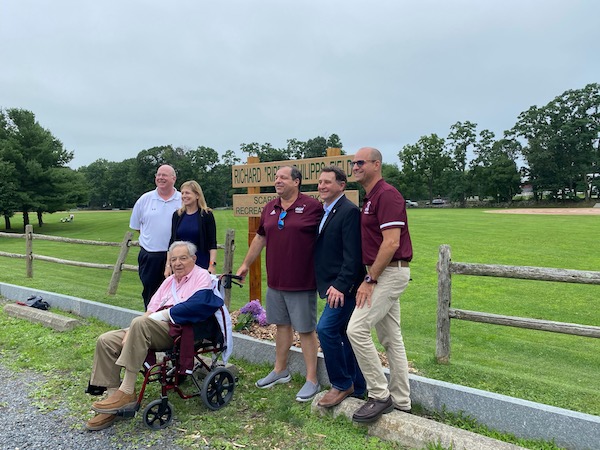 Scarsdale Golf Club Member Guest Tournament: Fun on the Court for All
Details

Written by

Joanne Wallenstein

Hits: 807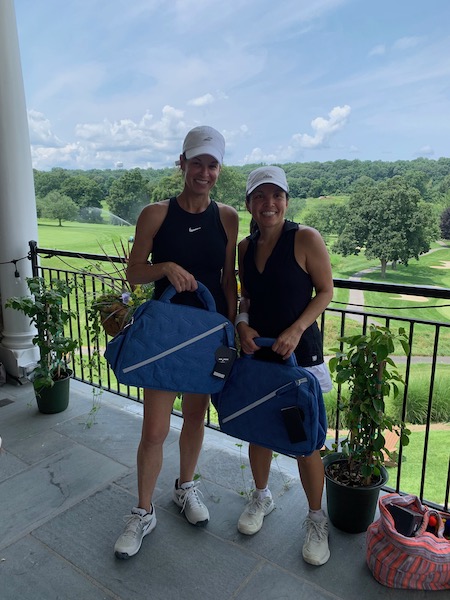 Jill Fischer and Jennifer LoveScarsdale Golf Club held their Ladies Member Guest Tennis Tournament under sunny skies on Thursday July 22, 2021.
A total of 12 teams of members and guests competed, and fun was had by all.
The six rounds of six-game matches were followed by a final match among the high scoring teams.
Playing for the top spot were the team of Anne Lyons and Nanette Koryn, both captains of their tennis teams, against Jennifer Love and Jill Fischer.
Though Lyons and Koryn won "best costume," for their leopard tennis outfits, Jennifer Love and Jill Fischer came out the winners on the court, with a score of 8-5.
There were raffle prizes, water bottles and great gifts for the winners.
Congrats to all the players and kudos to tennis pro Matej Stakne and Shingy Nyagura for a wonderful tournament.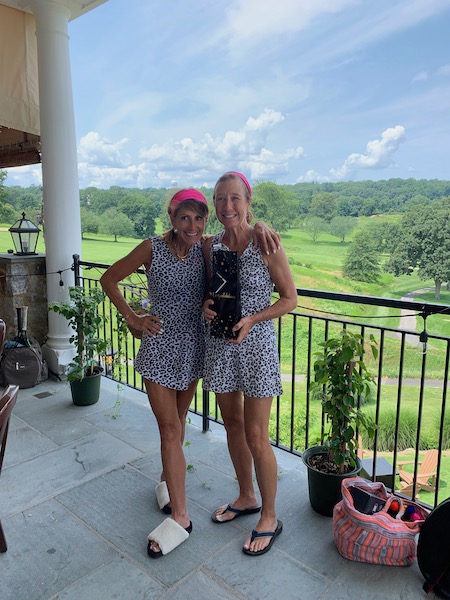 Anne Lyons and Nanette Koryn
Death Investigation At Kensico Dam Park In Valhalla
Details

Written by

Joanne Wallenstein

Hits: 1399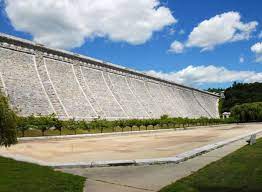 On June 18 Westchester County Police announced that they are investigating the death of a man who jumped from the Kensico Dam in Valhalla.

The deceased, a man in his late 50s, was found in the northeast corner of the plaza at Kensico Dam Park in the morning. The plaza area is adjacent to the base of the dam. EMS responded and pronounced the man dead at the scene.

His identity is being withheld pending notification to his family.

The plaza area remained closed for several hours as the investigation was conducted. Westchester County Police were assisted by the New York City Department of Environmental Protection Police Department. The dam is owned by DEP and the park property is owned by Westchester County.