Scarsdale Family Counseling Service and Drug and Alcohol Task Force Awarded $125,000 Grant
Details

Written by

Joanne Wallenstein

Hits: 595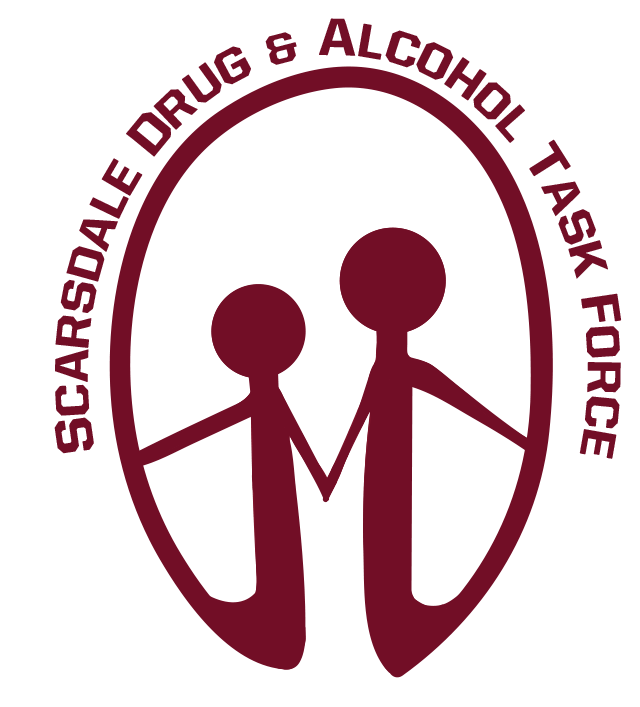 The Scarsdale Drug & Alcohol Task Force (DATF) and Scarsdale Edgemont Family Counseling Service (SFCS) have been awarded the Drug Free Communities (DFC) grant by the White House's Office of National Drug Control Policy (ONDCP) and Centers for Disease Control and Prevention (CDC). The $125,000 DFC grant is renewable annually over five years for a total of $625,000. DATF was one of only 52 new recipients nationwide to be awarded in this grant cycle.
The DFC Support Program is the nation's leading effort to mobilize communities to prevent youth substance use. The program provides grants to community coalitions to strengthen the infrastructure among local partners, to create and to sustain a reduction in local youth substance use. "The grant was a result of the collective planning efforts by DATF and multi-sector partnerships within the Scarsdale community. The DFC program will provide DATF the resources and strategic framework to implement local solutions to local problems in our prevention efforts," said Jay Genova, Executive Director of SFCS which will serve as the fiscal agent for the grant.
"We know that evidence-based prevention efforts are the most effective way to reduce youth substance use and to support youth who do not use drugs. The DATF will continue to mobilize partners from across the community with the common goal of advocating for positive change and implementing environmental prevention strategies that reduce youth initiation and use of alcohol, marijuana and other drugs," said Wendy Gendel, DATF Chairperson.
About Scarsdale Drug & Alcohol Task Force (DATF)
The DATF is a community coalition dedicated to reducing underage use of alcohol, marijuana and other drugs that negatively impact the health of our youth. Since its founding in 1984, the DATF has worked to convene all sectors of our community to create positive change for our young people. In July 2015, Scarsdale Edgemont Family Counseling Service (SFCS), an accredited family service agency, assumed the role of Lead Agency and Fiscal Agent for the DATF.
To learn more, visit www.ScarsdaleDATF.org or contact Lisa Tomeny at DATFScarsdale@gmail.com.
Assemblymember Amy Paulin and State Legislators from 45 States File Amicus Brief Urging Supreme Court to Uphold Roe v. Wade
Details

Written by

Joanne Wallenstein

Hits: 823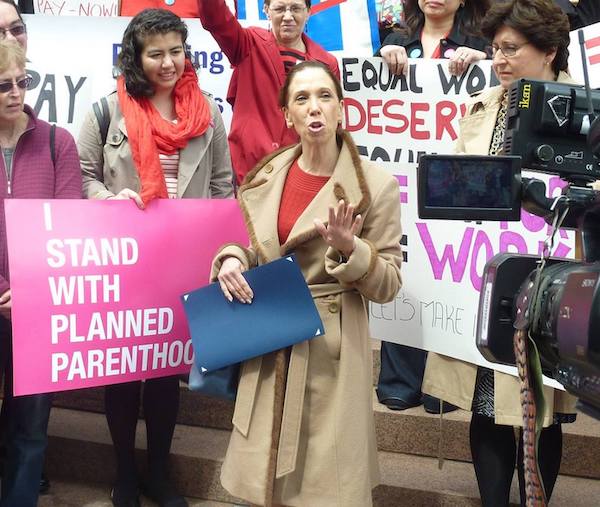 Amy Paulin in White PlainsNY State Assemblymember and Scarsdale resident Amy Paulin was among almost 900 state legislators from 45 states who appealed to the Supreme Court to uphold Roe v. Wade and reject Mississippi's 15-week abortion ban, a direct attack on legalized abortions in the U.S.
The brief was filed by the State Innovation Exchange, a progressive legislation advocacy group, in the case of Dobbs v. Jackson Women's Health Organization.
The brief argues that the Supreme Court has a responsibility to uphold the legal precedents set by Roe v. Wade and Planned Parenthood v. Casey — the two main decisions that legalized abortion in the United States — which they maintain provide pregnant women the constitutional right to choose whether to continue a pregnancy free from state interference.
In a statement on the brief, Paulin said, "Forty-eight years ago, in the landmark case of Roe v Wade, the Supreme Court legalized abortion across the US, ruling that women have a constitutional right to the procedure during their first trimester of pregnancy. The Supreme Court revisited and modified Roe's legal rulings in its 1992 decision Planned Parenthood v. Casey. In Casey, the Court reaffirmed Roe's holding that a woman's right to choose to have an abortion is constitutionally protected, but abandoned Roe's trimester framework in favor of a standard based on fetal viability. Now we have states challenging these rulings and half-century of precedent. The Mississippi law bans abortion after 15 weeks of pregnancy with limited exceptions, and the Texas law bans abortion after 6 weeks of pregnancy – even in instances of rape or incest.
While the Supreme Court didn't rule on the merits of the Texas law, five of the nine justices have permitted it to go into effect – which has now left women in Texas with no options for the procedure. The consequences this will have on women's health, safety and rights is devastating.
Equally frightening, both for women and our democracy, is that the Texas law turns every citizen of Texas into a possible vigilante to pursue others who support abortion rights. This type of vigilante justice feels to me like we are turning the clock back much further than a half-decade.
The current situation underscores how extreme positions now control our nation's judicial levers of power and are allowing states to create laws not previously considered possible. We have to take a stand and make our positions known – and as an elected representative and legislator it is even more imperative for me to speak out. We have a chance to affect change in the Mississippi case which will be heard this fall. That is why I have signed on to the amicus brief filed this week which opposes the constitutionality of the Mississippi anti-abortion law. I will not sit by as justice for women, and our democracy, gets trampled on."
Scarsdale Grad Overcomes Obstacles to Launch a Product for Her Generation
Details

Written by

Joanne Wallenstein

Hits: 1592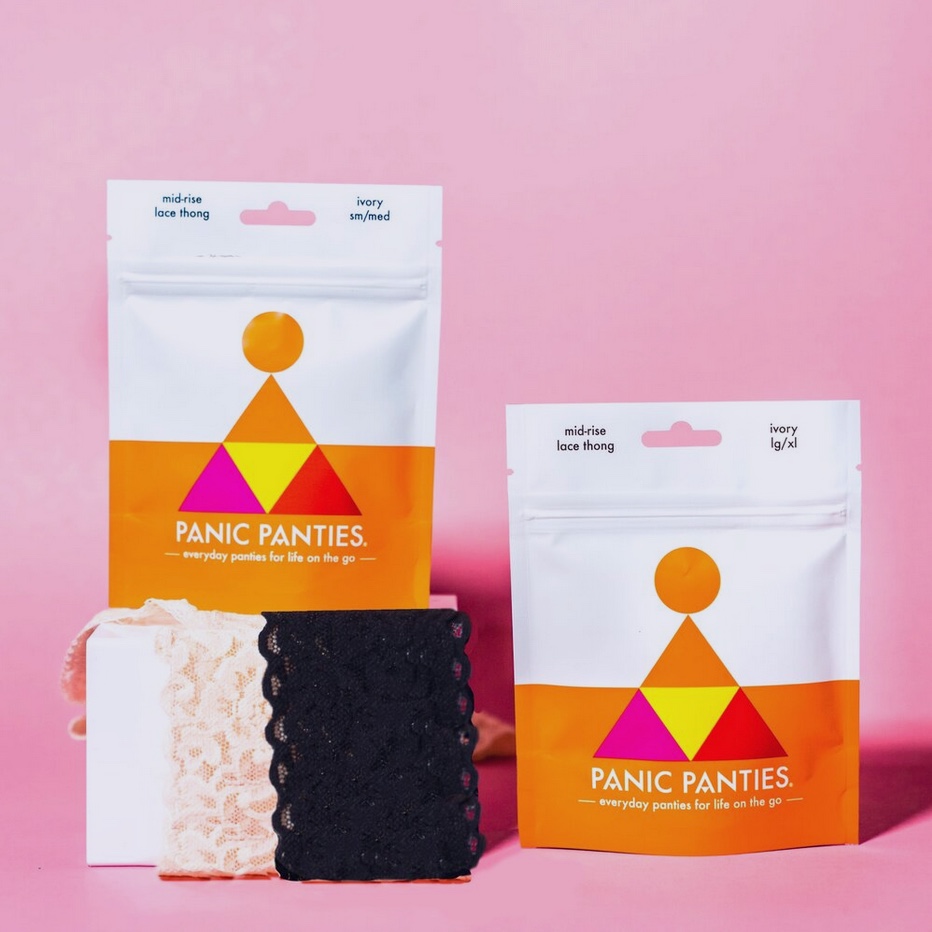 How do you turn an idea into a successful business? That's just what SHS '08 grad Alexandra Tartell Bernstein did, overcoming enormous obstacles including the Covid pandemic, economic uncertainty and a downturn in retail sales. Armed with a great concept, Bernstein and her partners designed the product, packaging and logo, secured a manufacturer and sold their product to several distributors, both online and in-store. Their story is a triumph of the entrepreneurial spirit, without fanfare or financing from Shark Tank.
Find out how they did it here:
Tell us about yourself — what is your business background and what were you doing before you embarked on this start-up?
I went to Syracuse University for undergrad where I majored in accounting. After graduation, I got a Masters in accounting at Hunter College while studying for my CPA exam. I was working as an Assistant Controller at a hedge fund in NYC for almost six years and also working on Panic Panties. Last summer I made the decision to leave my job and go all in on Panic Panties.
Where did you get the idea for the product?
My two best friends and I were all living in Manhattan at the time as young professionals, living busy lives and little time to do our laundry. One night we were out to dinner venting to each other about our days and we each desperately needed a pair of panties but nowhere convenient to get them. I had forgotten to pack underwear to change into after a workout class at 8 am before work, Katherine Anne ran out of clean underwear and was spontaneously going on a trip the next day and Maria got her period at work. We thought, how is it that CVS and Duane Reade are on every corner of NYC, open 24 hours a day, sell 100 options of pantyhose but no underwear you actually WANT to wear. We saw an opportunity gap and Panic Panties were born.
Please describe Panic Panties for our readers.
Panic Panties are individually wrapped, everyday panties for life on the go. Consider these your panties in a pinch whenever, wherever you need them. Just like lipstick or a tampon, keep Panic Panties in your purse, throw them in your gym bag, stash them in your luggage, and never be without a pair.
How did you go about designing the panties and the packaging? Tell us about the development of the name and the logo.
We went with the name Panic Panties because whenever we'd run out of clean underwear we'd run to forever21 and stock up on these $2 thongs they used to sell - we called them our panic panties. We worked with a designer who we knew from college and she helped us develop the logo and design the packaging. We incorporated a triangle on our packaging and logo because it's a symbol of femininity — the triangles and circle on the front of our packaging represent a woman. We also wanted the packaging to be discreet and small enough to stash in your purse, yet sleek and bright enough to catch customers attention. And our packaging is also functional - tear open the packaging, take out the new pair, discreetly reseal your old pair, and get on with your day! When it came to developing a panty, we wanted to create a department store quality thong because those were non-existent at your neighborhood CVS. Quality and fit were super important to us so we kept fitting our panties on women of all shapes and sizes and adjusting the specs until it was perfect. We wanted this to be a panty that was not just seen as an emergency pair of panties but also your new favorite thong. We started with the thong but recently launched our new butter-smooth No-Show Bikini!
Did you do any market research or focus groups to gather input and refine the product?
Yes, we did research on the most popular styles and colors and surveyed a group of women to gain insights on their preferred underwear styles, purchasing habits and the most important qualities they look for (comfort, stretch, softness etc.)
Are there close competitors in the market?
There is a product called Panty Fresh that is trying to solve a similar problem but our branding, messaging and voice completely sets us apart. We have not overlapped any retailers with them yet.
Where are they manufactured? Has this been difficult during COVID?
We got pretty lucky because our first large batch of inventory, manufactured in China, was delivered to us a month or two before the pandemic hit so we were actually not impacted. Afterwards, we started working factories in the Dominican Republic and Cambodia.
Did you finance this yourself or work with investors?
We are entirely self-funded at the moment.
What are your ideal distribution channels?
Airports, large drugstore and convenience store chains, gyms and boutique fitness studios, hotels, gift shops, boutiques, college bookstores, retail stores.
What's been most encouraging about the launch?
We launched just before Covid and landed our biggest distribution during that time with goPuff, a convenience store delivery app. They deliver anything from your basic necessities, to cleaning products and any snack imaginable in just 30-40 minutes. It's awesome! Our product was created to support women on the go and it was pretty daunting to launch just as we were entering a period where no one was on the go and no one was certain of when they would be again. Despite that, it was extremely encouraging that Panic Panties were selling on goPuff, so well, they ended up rolling us out nationwide to all locations and we spearheaded the launch of their apparel category.
What were the biggest challenges?
The biggest challenge for us was finding a consistent and reliable manufacturer. It's not easy to find factories and every time you switch you essentially have to start the process over again before you can go into production. We spent a year putting in the most effort and energy we possibly could with a factory to achieve the quality we were expecting. We are on our third factory at this point but so far so good!
What is your goal? How many pairs do you hope to sell this year? Do you aspire to operate the business or sell it to another company?
Would like to land two more deals this year and sell 20,000 or more panties. I would love to run the company with my co-founders but we are open to companies interested in buying down the road!
How can our readers buy them now?
You can find us on our website panicpanties.com, goPuff app, online at Urban Outfitters, The Bowery Bay Shops-LGA Airport (mid-October), and Amazon to purchase in bundles for bachelorette parties etc.
And last — did any of your experiences in Scarsdale inspire you to be an entrepreneur?
Yes! My first experience as an entrepreneur was actually in Scarsdale in 7th grade. My mom took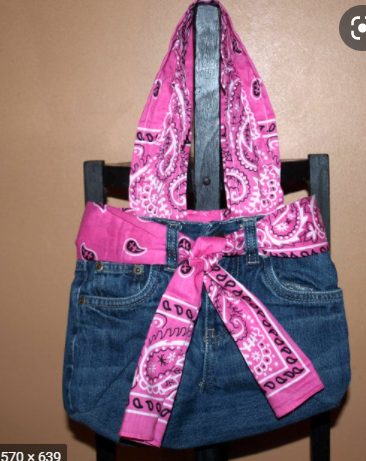 me to Infinity in the Golden Horseshoe and the owner asked me where I got the purse I was wearing. See a picture of something similar at right. (I added rhinestones to the pockets and didn't have the bandana as the belt.) The owner asked if I would be willing to make and sell her some so I did! My next business venture wasn't until after college where I started a cardio kickboxing class called Tribox with my current partner Maria and one of our instructors we met through our gym. It was a great learning experience and reignited my entrepreneurial spirit. After that ended because our instructor moved away, my partner/best friend knew we would create something together one day, but at the time we just didn't know what it would be.
What did you like about growing up here?
I have great friends I made for life growing up in Scarsdale and it will always feel like home to me. The opportunities for education and leadership (I was the captain of the Varsity Soccer team) were invaluable and shaped who I am today and taught me that sometimes you have to persevere through failure to reach your potential.
24 Students from Scarsdale Named National Merit Semifinalists
Details

Written by

Joanne Wallenstein

Hits: 2918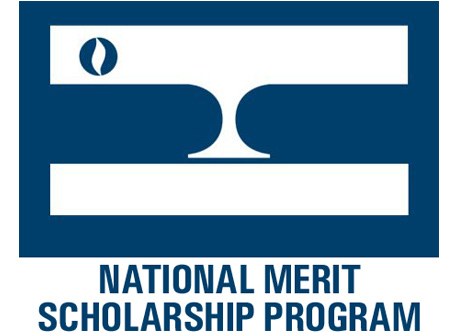 National Merit Scholarship Corporation (NMSC®) announced the names of approximately 16,000 Semifinalists in the 67th annual National Merit Scholarship Program. These academically talented high school seniors have an opportunity to continue in the competition for some 7,500 National Merit Scholarships worth nearly $30 million that will be offered next spring. To be considered for a Merit Scholarship® award, Semifinalists must fulfill several requirements to advance to the Finalist level of the competition. About 95 percent of the Semifinalists are expected to attain Finalist standing, and approximately half of the Finalists will win a National Merit Scholarship, earning the Merit Scholar® title.
Here are the names of the semi-finalists from Scarsdale and Edgemont High Schools
Scarsdale High School
Rishka Bansal,
Stephen S. Brockerhoff
Samuel R. Drescher
Hui Fu
Ilina Goyal
Logan Lee
Trent R. Lee
Jacob M. Lubin
Ivan Sinyavin
Michael S. Wei
Grant T. Yang
Henry C. Zhang
Eliana D. Zitrin
David H. Zoota
Edgemont High School
Kenneth Ge
Alexander J. Lee
Sander J. Miller
Dhilan T. Patel
Mihhir P. Patil
Samantha E. Richter
Michael W. Roehrl
Nishi S. Uppuluri
Anya D. Voit
Sean Wang
NMSC, a not-for-profit organization that operates without government assistance, was established in 1955 specifically to conduct the annual National Merit Scholarship Program. Scholarships are underwritten by NMSC with its own funds and by approximately 400 business organizations and higher education institutions that share NMSC's goals of honoring the nation's scholastic champions and encouraging the pursuit of academic excellence.
Steps in the 2022 Competition
High school juniors entered the 2022 National Merit Scholarship Program by taking the 2020 Preliminary SAT/National Merit Scholarship Qualifying Test (PSAT/NMSQT®), which served as an initial screen of program entrants. The nationwide pool of Semifinalists, representing less than one percent of U.S. high school seniors, includes the highest-scoring entrants in each state. The number of Semifinalists in a state is proportional to the state's percentage of the national total of graduating seniors.
To become a Finalist, the Semifinalist and a high school official must submit a detailed scholarship application, in which they provide information about the Semifinalist's academic record, participation in school and community activities, demonstrated leadership abilities, employment, and honors and awards received. A Semifinalist must have an outstanding academic record throughout high school, be endorsed and recommended by a high school official, write an essay, and earn SAT® or ACT® scores that confirm the student's earlier performance on the qualifying test.
From the approximately 16,000 Semifinalists, about 15,000 are expected to advance
to the Finalist level, and in February they will be notified of this designation. All National Merit Scholarship winners will be selected from this group of Finalists. Merit Scholar designees are selected on the basis of their skills, accomplishments, and potential for success in rigorous college studies, without regard to gender, race, ethnic origin, or religious preference.
National Merit Scholarships
Three types of National Merit Scholarships will be offered in the spring of 2022. Every Finalist will compete for one of 2,500 National Merit® $2500 Scholarships that will be awarded on a state-representational basis. About 1,000 corporate-sponsored Merit Scholarship awards will be provided by approximately 220 corporations and business organizations for Finalists who meet their specified criteria, such as children of the grantor's employees or residents of communities where sponsor plants or offices are located. In addition, about 180 colleges and universities are expected to finance some 4,000 college-sponsored Merit Scholarship awards for Finalists who will attend the sponsor institution.
National Merit Scholarship winners of 2022 will be announced in four nationwide news releases beginning in April and concluding in July. These scholarship recipients will join more than 362,000 other distinguished young people who have earned the Merit Scholar title.
Robert Cole to be Scarsdale's Next Village Manager
Details

Written by

Joanne Wallenstein

Hits: 1395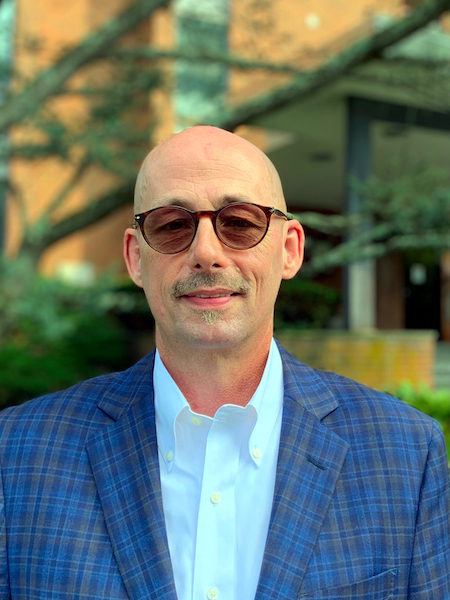 Following an extensive search for a new Village Manager, the Scarsdale Board of Trustees has selected Deputy Village Manager Rob Cole as the next Village Manager, succeeding Steve Pappalardo who retired in July.
Cole has worked in Scarsdale since 2015. Prior to taking on the role as Deputy Village Manager, he was the Assistant Village Manager in Oak Park, Illinois where he worked for 19 years . He holds a B.S. and a Masters in Public Service Management from De Paul University.
In an announcement from Scarsdale Mayor Jane Veron she said the following about Cole. "Rob has demonstrated a strong commitment to transparency, progress, and efficiency. He brings a fresh perspective, innovative ideas, and a strategic mindset. He also possesses an abiding respect for Scarsdale's legacy, has a deep understanding of the Village's finances and constraints, and has the highest regard for Scarsdale staff and residents. There is no one more well poised to lead Scarsdale into the future. We look forward to supporting Rob and our excellent staff in their work.
Commenting on the news Cole told Scarsdale10583:
"I have deeply appreciated the opportunity to serve the Scarsdale community for the past six years and look forward with great optimism to leading our exceptional staff in continuing pursuit of organizational excellence in the coming weeks, months, and years. As Village Manager, I am excited about the opportunity to collaborate with our staff, members of the community, and our Village Board to maintain and further enhance Scarsdale's exceptional quality of life. I feel blessed to be able to share the Scarsdale experience with the wonderful people who call Scarsdale home while helping to ensure an effective, responsive, transparent, and accountable local government that each resident and elected official can take pride in."