Local Boy to Appear in Caroline, or Change on Broadway
Details

Written by

Joanne Wallenstein

Hits: 1608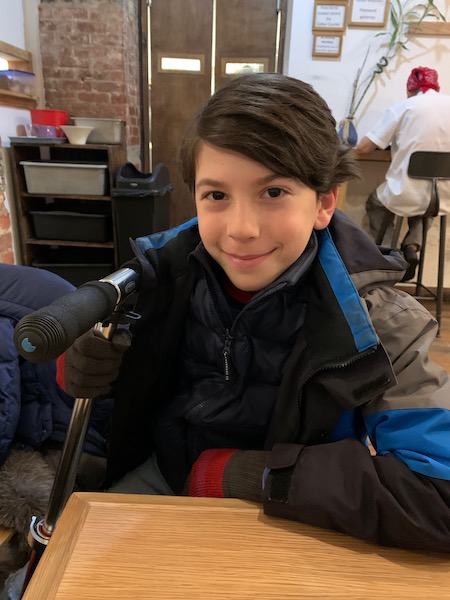 Ten year-old Jaden Myles Waldman, formerly of Scarsdale, is currently rehearsing to perform in the Roundabout Theatre production of Caroline, or Change. Written by Tony Kushner, the musical is set in Lake Charles, Louisiana in 1963 and tells the story of African American maid Caroline and her relationship with Noah, a young boy in the Jewish family for which she works. The backdrop is the American south at a pivotal time in the fight for racial equality. Jaden is now rehearsing for the role of Noah and learning to sing the score, composed by Jeanine Tesori.
We had lunch with Jaden in midtown Manhattan during a break in his busy week. We walked and he arrived by scooter, which Mom Stacie says makes it easier for Jaden to get around town.
Due to the six-day a week rehearsal schedule, Jaden and his mom have sublet an apartment near the theater district so that he could get to work on time without having to commute from Connecticut, where the family now lives.
Stacie explained that Jaden is not missing his schoolwork during the run of the play. Roundabout has two highly skilled tutors that work with him three hours a day so that he keeps up with his fourth grade class. She says that the tutors are excellent and sometimes even give Jaden extra work.
This is not Jaden's first gig -- he has performed in many commercials, recently co-starred on an episode of the Amazon Prime series The Marvelous Mrs. Maisel and will appear in HBO's miniseries The Plot Against America in March. Jaden has recently done film work and he played the principal role of Ben in the Radio City Christmas Spectacular twice. Caroline, or Change, however, marks his Broadway debut and his first musical; he seemed to be thriving with the vocal coaching, dance instruction and the intensive acting lessons involved in learning his role.
Previews begin March 13th and the show opens April 7th. As an alternate, Jaden is guaranteed to perform each week and also has to be at the theater for all performances. It seems like a lot to ask a boy of ten, but Jaden was clearly enjoying it.
What about his Dad and sister back home in Connecticut? Stacie said with help from her mother and wonderful neighbors, sister Carly has been managing just fine.
Watch for Jaden Waldman in the Roundabout Theatre production of Caroline, or Change at Studio 54 beginning March 13, 2020.
Marcy Berman-Goldstein to Receive Rising Star Award from Scarsdale Edgemont Family Counseling Service
Details

Written by

Joanne Wallenstein

Hits: 2273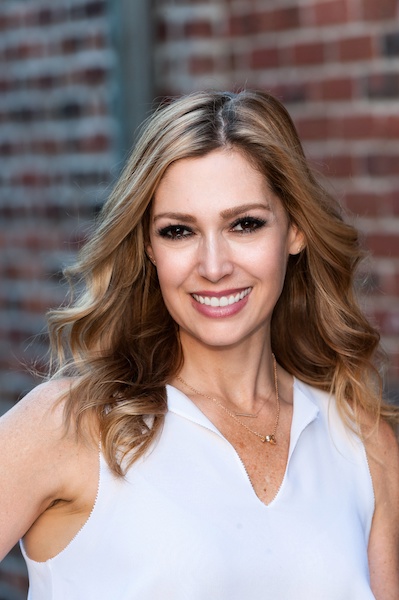 Scarsdale Edgemont Family Counseling Service (SFCS) has selected Marcy Berman-Goldstein to receive its annual Rising Star Award in recognition of her volunteer leadership and contributions to many Scarsdale organizations. The annual Rising Star Award recognizes leaders in the Scarsdale Community who have demonstrated dedicated, impactful and active community service.

The Award will be presented to Berman-Goldstein at the SFCS 2020 annual benefit gala, Centennial Celebration, Thursday, May 14, at the Scarsdale Golf Club. Tickets to honor Berman-Goldstein can be purchased here.

"This award recognizes that Marcy has become one of Scarsdale's most active and valued civic volunteers, and business leaders, over the years. The commitment, creativity and energy with which Marcy approaches her multitude of roles and initiatives has earned her the respect and acknowledgement of the Scarsdale community and of the organizations she serves," said James Genova, LCSW, executive director, Scarsdale Edgemont Family Counseling Service.

"Marcy's involvement is driven by her desire for the betterment of our community and to see those around her thrive. Her leadership style is defined by a recognition of the inherent value of teamwork. Marcy's volunteer efforts are deeply influenced by her care for the rich history, intrinsic character, and promising future of our Village."

Marcy Berman-Goldstein
Berman-Goldstein has consistently given back to her community throughout her time in Westchester. She is co-owner, with Abbey Solomon, of I Am More, a clothing store in Scarsdale Village that is devoted to empowering women to feel confident, supporting women-owned businesses and designers, and giving back to local and women's philanthropic organizations. Berman-Goldstein and Solomon operate I Am More as a philanthropic business, foregoing their salaries to donate profits to charity. Since its inception, I Am More's philanthropic events and donations have benefited more than 40 organizations, with over $150,000 in cash and tangible items.

In addition to running her business, Berman-Goldstein is co-president and a founding board member of the Scarsdale Business Alliance (SBA), a vibrant and collaborative non-profit organization of Scarsdale merchants, dedicated to supporting the Village of Scarsdale and its local businesses. Berman-Goldstein has been integral in the SBA's establishment and growth, committing countless volunteer hours to ensuring that Scarsdale remains a dynamic village, and that the merchants have a voice in the community.

In 2019 alone, Berman-Goldstein helped lead two initiatives that engaged the community and helped drive traffic to businesses in Scarsdale Village. In the Spring, she introduced, organized, and ran the first ever Health, Beauty & Wellness Fair in Scarsdale Village, which was attended and enjoyed by more than 700 people. Then in the Fall, Berman-Goldstein was also co-creator and chair of the Scarsdale Music Festival, which attracted thousands from Scarsdale and surrounding communities, far exceeding anyone's expectations.

Berman-Goldstein also has been a member of the Junior League of Central Westchester since 2010, a local nonprofit women's organization committed to promoting volunteerism, developing the potential of women and improving the community through effective action and leadership of trained volunteers. She helped develop the league's sponsorship program, establishing integral relationships with many executive directors and owners of Westchester County businesses and corporations, and ran several of the annual fundraising events.
In addition to work for her community, Berman-Goldstein is a board-certified radiologist, specializing in women's imaging. She completed her residency and fellowship training at Mt. Sinai Medical Center in New York City in 2005, and remained on staff until 2017.

Scarsdale Edgemont Family Counseling Service
Scarsdale Edgemont Family Counseling Service (SFCS) is a nationally recognized family service agency accredited by the Council on Accreditation. The agency has been an anchor in the community for almost 100 years, providing counseling services and supportive programs to local individuals and families in all stages of life. Our mission is to strengthen and support family life and to contribute to the well-being of our residents. We believe families matter and that healthy families are the cornerstone of a healthy community.
For more information, please click here or call (914) 723-3281.
Former District Clerk Lois Rehm Passes Away at 83
Details

Written by

Joanne Wallenstein

Hits: 1841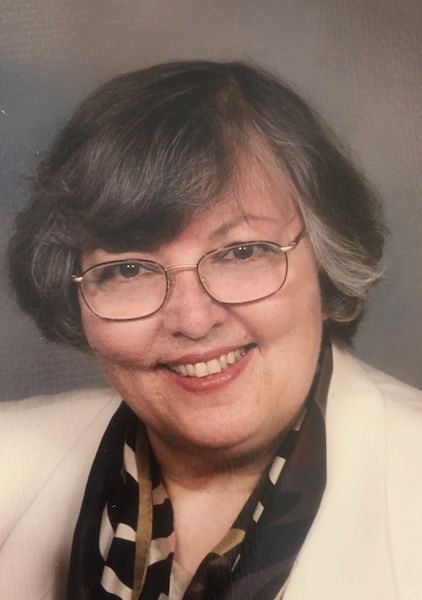 Lois Q. Rehm, 83, of Eastchester died on Sunday January 26, 2020. She was the Assistant to the Superintendent of Scarsdale Schools and simultaneously District Clerk for the Scarsdale Board of Education and retired after 30 years of service in 2014. She was a longtime member of the Village Lutheran Church.

Upon her retirement she told Scarsdale10583, "I enjoyed my stay, working with all the fine board members and superintendents. I have learned a lot from everyone and found my fellow staff members to be wonderful and collegial." She served under at least four superintendents, Dr. Thomas Sobol, Dr. Richard Hibschman, a short stint by Dr. Francis Murphy and 16 years with Dr. Michael McGill. Rehm wore many hats, exemplifying the concept of multitasking before anyone coined the term. Over the years her job grew to encompass the roles of secretary to Dr. McGill, the Board of Education as well as District Clerk.
With prior experience as a legal secretary and paralegal, Rehm maintained the complex and ever-changing agendas for the Board of Education, quietly keeping the whole community on track. She ran the board and budget elections, managed the entire list of Scarsdale district voters and even the schedule for Dr. McGill.
Terri Simon, who served on the Board of Education of 2001-7 offered the following about Rehm: "Lois was a special person of real quality, who served our community with intelligence, skill, extraordinary discretion, impeccable competence and great class. Decades of School Board members will remember her many kindnesses with great affection.
At her final Board of Education meeting on June 23, 2014, here's what Board President Suzanne Seiden said about Lois Rehm:
"How can we possibly say thank you and goodbye to Lois Rehm?
Lois is the heart and soul of Scarsdale.
Lois knows everything.
Lois is a bit like Corporal Walter Eugene O'Reilly of MASH fame—fondly known as
"Radar." To remind you Radar got his nickname because he heard the choppers
before anyone else and seemed to know what people wanted from him before
they could say it.
Lois is our Radar.
Lois always knows what is about to happen before the rest of us.
Lois anticipates what we need before we even think to ask."
Rehm was the wife of the late Rev., Dr. Merlin Dale Rehm and mother of Theodore Rehm (Elsa Valentine) and Christian Rehm (Camille Ellsworth). Cherished grandmother of Sierra Lee, Logan Manuel, and Arwen Gabrielle Rehm. She is survived by her sister Marian Schroeder, Alyce Bergbower, and the late Harvey Quandt, and Phyllis Orth.
The family will receive friends at the Westchester Funeral Home, Inc. Eastchester Friday, January 31, 2020, 2-4 and 7-9 pm. Funeral Ceremony, Saturday February 1, 2020 at 10:00 am at Village Lutheran Church, Bronxville. Interment to follow at Kensico Cemetery. In lieu of flowers, friends who wish may contribute to the Village Lutheran Church, www.vlc-ny.org. To sign the online guestbook visit www.westchesterfuneralhome.com.
Ira Wilson Passes Away at 81
Details

Written by

Joanne Wallenstein

Hits: 2379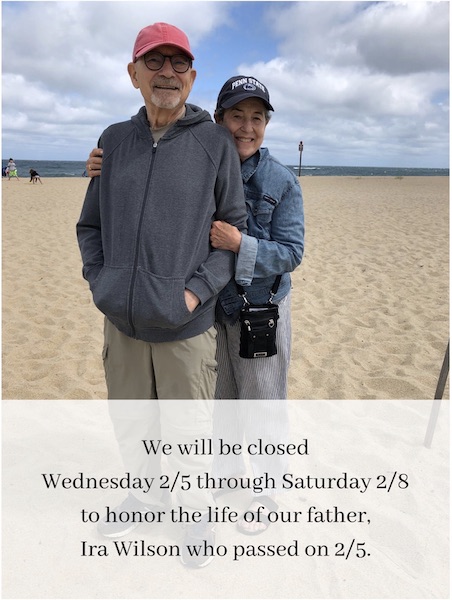 Ira Wilson of Wilson and Son Jewelers in Scarsdale passed away at the age of 81 on February 5, 2020 surrounded by his family. He was a leader in the jewelry business and well known and trusted in the community.
Wilson's grandfather Morris founded the store in 1905 and Ira was the third generation of the family to run the business. Today the business is run by Ira's sons Michael and Matthew Wilson.
In a note to the community, Wilson's wife Lynne wrote, "It is with great sadness that we inform you that our father, Ira Wilson, has passed.
Dad was 81 when he passed peacefully early this morning, surrounded by family. He was a loving husband, father, grandfather and great grandfather who was a truly unique individual.
Ira was our patriarch – he was in the jewelry industry for seven decades and was a kind and gentle soul. He was a mentor to all he worked with, and was loved by all. His customers and employees were his family, and he will be missed by all the lives he touched.
Though his loss is painful, we are grateful for his lessons of compassion, integrity and family values. We will always cherish the time we had with him and he will live on through our work and great memories. We love you, Dad."
"No man is a failure who has friends." – It's a Wonderful Life
"The richest man in town!" – It's a Wonderful Life
The following tribute was contributed by the Scarsdale Business Alliance:
"On behalf of the entire Scarsdale Business Alliance, the Zacharia Family/ZACHYS would like to pay tribute to the passing of a "Founding Father"- Ira Wilson. As a business that has stood shoulder to shoulder with the Wilson Family for 7+ decades, we feel that Ira Wilson and his family have created an unrivaled presence in our village. Class, elegance, integrity and prominence are all traits that Ira and his family have always stood for. Over the years we have watched Scarsdale Village change, but a single constant has been a legacy that Ira Wilson has created …. the continuity of a family business that has continued to draw people to our special town. Ira will surely be missed by all, and we can take comfort in the fact that his spirit will live on with his loving family as they continue the tradition of being a world class destination. Rest in peace and our thoughts and prayers go out to the entire Wilson family."
Services will be held at 12:30 p.m. on Friday, Feb. 7, at Temple Beth Abraham in Tarrytown. Shiva will commence immediately following the service and burial until 5:30 p.m. and again on Saturday from 5:30 to 8:30 p.m. and Sunday from 1 to 8 p.m.
In lieu of flowers, the family requests donations in Wilson's memory be made to the White Plains Hospital Medical Center or Tufts Medical Center in Boston, Massachusetts.
Samuel Amoa and Luis Marino Receive Thomas Sobol Award from SFCS
Details

Written by

Joanne Wallenstein

Hits: 2820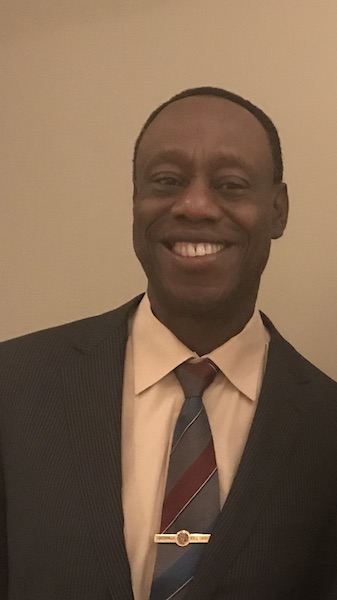 Scarsdale Edgemont Family Counseling Service (SFCS) has given its Thomas Sobol Award to village employee Samuel ("Sammy") Amoa and to school district employee Luis Marino in recognition of their service to the Scarsdale community. The Sobol Award is given to a community member and to a Scarsdale Schools representative who demonstrate dedication and provide distinguished service to the Scarsdale community. Mr. Amoa and Mr. Marino will be honored at a private SFCS luncheon on February 5, 2020.
"The Thomas Sobol Award recognizes two Scarsdale employees who, like Dr. Sobol, set an example of distinguished service, professional skill and loyalty to the community," said James Genova, LCSW, Executive Director, SFCS. "We want to let Scarsdale employees know that residents appreciate their efforts and, at the same time, to honor the memory of Tom Sobol."
Samuel Amoa

Samuel Amoa has served the Village as a custodial caretaker in the Village Center for 25 years until his retirement on August 30, 2019. Mr. Amoa had a positive impact on the Village government and the Scarsdale community at large. Mr. Amoa's' day-to-day work consisted of a myriad of tasks in the Village Center, ranging from emptying garbage receptacles, blowing leaves, cleaning a section of the Bronx River Parkland Reservation, mopping stairwells and elevators, cleaning parking garage floors, scrubbing graffiti, and cleaning bathrooms. Mr. Amoa was known for lending a helping hand when needed at the Sanitation Recycling Center, Police Department, and Village Hall where Mr. Amoa substituted for the regular Village Hall custodian during evening hours when community meetings were held. In addition, Mr. Amoa always made himself available to work sanitation detail in the Village Center on weekends for special events. Under Mr. Amoa's diligent care, residents and visitors enjoyed a well-manicured Village Center during his tenure. Of equal importance, Mr. Amoa always performed his duties while maintaining a polite, friendly, service-oriented demeanor to Village residents, Village Center patrons, and his co-workers. "Samuel Amoa is dedicated to public service," said Stephen M. Pappalardo, Scarsdale Village Manager. "We are fortunate to have such a warm and caring steward for Scarsdale Village as Samuel Amoa."
Luis Marino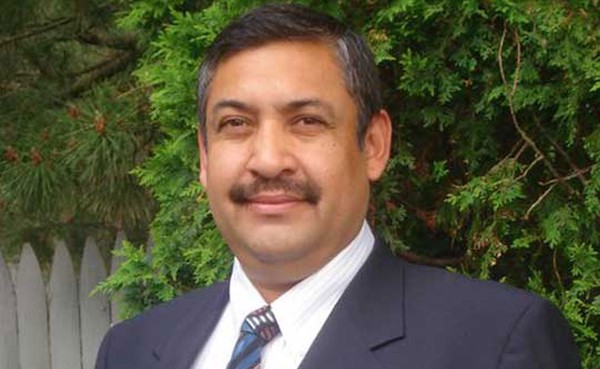 Luis Marino began work in Scarsdale in January 1994 as part of the Scarsdale Public School district's custodial team. His career is punctuated with professionalism, dedication, high energy, and commitment to the entire Scarsdale School Community. Luis is deeply committed to helping those around him in Scarsdale and in the broader community. Luis is passionate about volunteering and giving back to the community. In addition to his more 25 years of service to the Scarsdale community, Luis has been an active volunteer for the American Red Cross and other international organizations during multiple natural disaster relief efforts. Luis is also active in his hometown of Portchester as a volunteer fireman, village trustee and, currently, deputy mayor . "Luis's true gift is his humanity. He interacts with everyone with presence, compassion, and care," said Dr. Thomas Hagerman, Superintendent, Scarsdale Public Schools. "Luis is the kind of person we should all emulate. Imagine what kind of world this would be if we are all a little more like Luis."
Dr. Thomas Sobol

Dr. Thomas Sobol was one of the nation's leading educators who, from 1971-1987, served as Scarsdale's Superintendent of Schools, then as New York State Commissioner of Education from 1987-1995, and subsequently as Professor of Education at Columbia Teachers' College, until his retirement in 2006. The New York Times characterized Dr. Sobol as a "fervent advocate for imposing broad academic standards, subsidizing poor urban districts, empowering parents and teachers to make policy, and promoting a multicultural curriculum." He firmly believed that educational excellence in the classroom must be combined with support at home and that ALL children should have the opportunity to learn. While in Scarsdale, Dr. Sobol was instrumental in helping to establish the Scarsdale Community Youth Service Project, a unique collaboration between the Village and the Schools and administered by SFCS, providing significantly to the well-being of students in the Middle and High Schools. Following his tenure as State Commissioner of Education, Dr. Sobol returned to Scarsdale and served as a Board member of SFCS, chairing its Long Range Planning Committee where his final report was well recognized for its perception and written eloquence. In 2007 he was the recipient –with his wife Harriet – of the SFCS Open Door Award for service to the Community. Dr. Sobol passed away on September 3, 2015 after a long and valiant battle with Parkinson's Disease.
Scarsdale Family Counseling Service

Scarsdale Family Counseling Service (SFCS) is a nationally recognized family service agency accredited by the Council on Accreditation. The agency has been an anchor in the community for almost 100 years, providing counseling services and supportive programs to local individuals and families in all stages of life. Our mission is to strengthen and support family life and to contribute to the well-being of the community. We believe families matter and that healthy families are the cornerstone of a healthy community.