Girls Varsity Tennis Team Prevails Over COVID and Darkness
Details

Written by

Anna Cho

Hits: 1101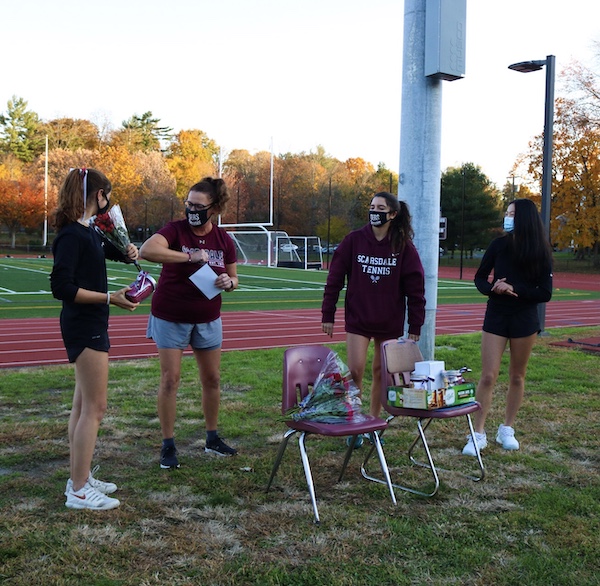 Coach Roane gives a COVID elbow bump to Senior Anya Kornfeld.The Varsity Girls A Tennis Team prevailed over COVID and early darkness to eke out a shortened but successful fall season. Under the leadership of Coach Jennifer Roane, they held tryouts, practices and five league matches, giving the talented team the opportunity to compete. As the season extended into November, days ended early and by 4:30 the girls were playing in the dark. Despite all these challenges and the requirement to play wearing masks, the team triumphed.
Senior captains Zoe Tucker and Devin Goldman pose next to their posters.On Friday November 6, they celebrated their seniors with posters, flowers, chocolate, and lots of laughter prior to a match against Rye. With nine seniors on the team, this day was a special one for the seniors, the team, parents and siblings. Parents proudly watched as Coach Roane lauded each senior and presented them with gifts and flowers.
The celebration was followed by a match against the team's biggest rival, Rye. Although Rye posed as a bit of a challenge, the girl's fought and won with a score of 5-2, and the team remains undefeated with a record of 5-0. Although the season usually ends in October, this year it started late and was extended until November 13. The last match, scheduled for Tuesday November 10, was cancelled due to a COVID exposure at the high school.
The month of November brought early sunsets and cold weather with the sun setting around 4:40 causing the girls to struggle to play in the fading light. Last week, the players were forced to cut their matches short when playing away at Mamaroneck where there are no overhead lights. At Scarsdale High School the hard courts are lit which allows the team and the community to play when darkness falls.
Seniors Natalie Schonfeld and Anya Kornfeld
Despite the season consisting of only a handful of matches, the girls really made the best of it and continued a second season with zero losses. The entire team is very thankful that they had a season at all. Co-Captain Zoe Tucker, a four-year member of the team, expressed her gratitude to "Coach Roane for keeping us all in line and fighting hard for us to have the season that we had." Co-Captain Devin Goldman said, "Our team has been doing really well given the circumstances of the season. I'm glad that even though we have a short season this year, we have been able to play as well as we always do."
Here is the team line-up and scores for the match against Rye. This year, one eight-game set was played rather than two sets.
First singles player Natalie Hu (8-6)
Second singles player Zoe Tucker (8-5)
Third singles player Emily Tsai (2-8)
First doubles players Laura Mendes and Anya Kornfeld (8-3)
Second doubles players Katherine Rolfe and Anna Cho (6-8)
Third doubles players Megan Niu and Natalie Schonfeld (8-6)
Fourth doubles players Devin Goldman and Sabrina Siegel (8-3)
Fifth doubles players Maggie Maronilla and Maya Cukierman (8-3)
Senior Megan Niu
Great Ideas for Risk-Free Halloween Fun
Details

Written by

Midori Im

Hits: 1635

Though everyone is wearing a mask, this Halloween will be like none other. New York State has issued guidelines for celebrating Halloween and trick or treating comes with many warnings. The state advises against taking treats that are handed out at the door or picking up treats from a bowl that may have been handled by others. They advise against being in crowds outside or at indoor parties and gatherings.
Instead of traditional trick or treating they are recommending that people celebrate Halloween with the people who live in their own households, in other words, make your own fun. Some alternatives that are recommended are home decorating, pumpkin carving, watching spooky movies or conducting a scavenger hunt. Since this may take a little effort, here is a list of ideas that you can enjoy at home:
Costume Contest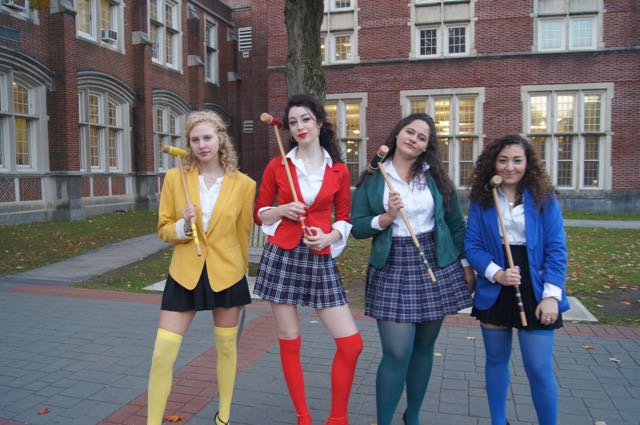 The Village of Scarsdale is hosting a costume contest and is encouraging residents to email photos to the judges. The photos will be posted on the Village website and shared with the media. Gift certificates to local businesses will be awarded to the winners.
Here are instructions from the Village on how to participate:
"Your costume can be as an individual or as a family Feel free to include pets, props, backgrounds, or whatever you think you need to make the best costume you can! Costumes must be current (no reusing old photos!) No photo manipulation is allowed (stay away from filters & photoshop.) There are no age limits. All costumes will be judged on creativity. Entry is free and easy. Simply email your photo(s) to dwalczewski@scarsdale.com by Wednesday, October 28."
Pet Costume Contest
Dress up your favorite pooch, cat, gerbil, or family pet for Halloween. Take a picture and send it to scarsdalecomments@gmail.com. Costumed pet photos will be featured on Scarsdale10583.com.
Scavenger Hunt
Have the family collaborate on a list of things to find for a scavenger hunt in and around the house. Then swap lists with a friend with similarly aged children. Time yourselves to see which family finds the items on the list first. Alternatively, parents can put together a list of clues and the kiddoes can go hunting around the neighborhood. And if you are a little short on time, Scarsdale Pack 440 has put together a family scavenger hunt that weaves through Greenacres and the Village. Clues can be found here. Submit your answers by November 1st to ScarsdaleCubs@gmail.com for a chance to win a gift card donated by Learning Express.
Spooky Tales
If you are looking for something a little out of this world, check out the Intrepid's Spooky Planetarium (Ages 5–15) on Thursday, October 29, 3:00-5:00 pm. Witches and spiders and ghosts… in space! Discover eerie creatures lurking in the night sky as the Intrepid explores the astronomical origins of Halloween and shares a few haunting tales of unexplained phenomena witnessed by astronauts.
Online Scavenger Hunt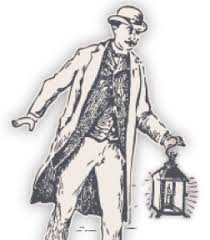 If your family is itching to get out of the house, and even out of town, check out Haunted Tales, the online Halloween scavenger hunt offered by Watson Adventures, $19 per participant (appropriate for ages 10 and up). It will take you from Coast to Coast virtually in the course of an hour. You can have a team of up to 6 people in the public hunts, and your team members can be in different locations. (Note there must be an adult participant and interaction with other teams is limited to the opening and conclusion of the hunt.) Or, if you have enough friends you can also set up your own private hunt. Click here to find out more.
Reverse Trick or Treat

Two Edgemont boys came up with an idea for a Reverse Trick or Treat Safe Halloween to make Halloween 2020 safe—and raise money for American Red Cross Covid relief. Peyton Levine and Ryan Stuzin are encouraging you to give to the Red Cross and get a complimentary bag of candy. To participate, email your name, address and how many children you would like treats for to: edgemontredcross@gmail.com. Red Cross asks for $10 but accepts whatever you can afford. On Halloween, a bag of candy will be delivered to your door and you can make your contribution. Supplies are limited. RSVP by Friday October 30 at noon.
Movie Night
Hold an outdoor Halloween movie night. Have individually wrapped spooky treats and single serve drinks at your "concessions" stand. Use x's (or body outlines like in a crime scene if you have a steady hand) to mark where guests can park their chairs/blankets.
For added fun, send each guest the name of a product or service for which they can shoot their own Halloween-themed commercial. You can air these before the main attraction.
If you're looking for Halloween content, Historic Hudson Valley has produced two new short films, The Misadventures of Ichabod Crane and The Legend of Sleepy Hollow: A Shadow Puppet Film that will stream free to audiences this Halloween
Historic Hudson Valley has reimagined Washington Irving's "The Legend of Sleepy Hollow" with two new interpretations debuting this fall, The Misadventures of Ichabod Crane and The Legend of Sleepy Hollow: A Shadow Puppet Film. These two new short films will stream as a double feature for free on Historic Hudson Valley's Facebook page on Oct. 31 starting at 3pm, giving families across the country a chance to experience Halloween in Sleepy Hollow Country.


The Misadventures of Ichabod Crane, featuring Master Storyteller Jonathan Kruk, adapts Historic Hudson Valley's Irving's 'Legend' event for at-home viewing. Filmed in Sleepy Hollow's Old Dutch Church, this dramatic performance immerses audiences in Washington Irving's legendary tale and is recommended for ages 6 and up.

"When Historic Hudson Valley invited me to collaborate with storyteller Jonathan Kruk on an adaptation of Washington Irving's 'The Legend of Sleepy Hollow,' my goals were to translate his wonderful one-man show into cinematic form, capture the excitement of live performance, and bring a touch of strangeness," said Guido Jiménez-Cruz, director and co-writer of The Misadventures of Ichabod Crane. "Beyond the original text, I looked for inspiration in the candid magic of theatre and the simplicity of early cinema."

The Legend of Sleepy Hollow: A Shadow Puppet Film is an enchanting, family-friendly adaptation featuring the artistic wizardry of author-illustrator David Hyde Costello and the spellbinding voice of poet Malik Work. Featuring music by Costello and cellist Wayne Smith, this all-ages film blends the ancient art of shadow puppetry with Irving's classic American ghost story.

"These films represent an exciting extension of HHV's mission to share the history and culture of the Hudson Valley in innovative and accessible ways," President Waddell Stillman said. "'The Legend of Sleepy Hollow' is a story with universal appeal, and we are delighted to mark its 200th anniversary with two equally visionary but very different cinematic versions of Washington Irving's classic."

"Sleepy Hollow is usually crowded with visitors looking for a glimpse of the Headless Horseman at this time of year," added Elizabeth L. Bradley, Vice President for Programs and Engagement. "These exciting short films provide us with fresh ways to share the mystery and magic of the spooky season with audiences of all ages, all over the world."

Both films are also available on-demand on Historic Hudson Valley's YouTube channel.
Virtual Trick or Treat for Unicef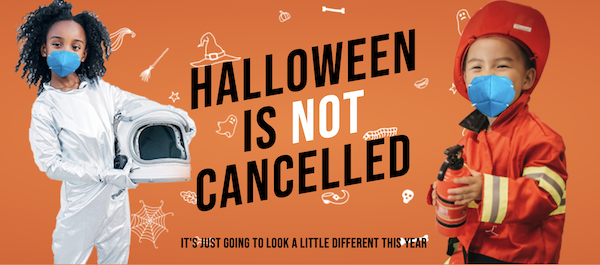 UNICEF USA has launched a Trick-or-Treat for UNICEF virtual experience. In honor of the 70th anniversary of this iconic, American tradition, this year's initiative will be comprised of fun, digital and interactive experiences all while teaching children the importance of giving back and fundraising for a socially distanced Halloween.
Parents and teachers can register and create an online profile by visiting trickortreatforunicef.org where they will receive a Virtual Collection Box with a customized link and QR code. By participating in fun activities and watching educational videos, children will earn Trick-or-Treat Coins that add up to real-life donations. As coins are collected, children will be able to say where they would like their earnings to go, empowering them and connecting their efforts to positive impact for children around the world.
Do you have Halloween ideas? Please share them in the comments section below or email them to scarsdalecomments@gmail.com.
Scarsdale's Toby Amidor Publishes "The Best 3-Ingredient Cookbook"
Details

Written by

Joanne Wallenstein

Hits: 3769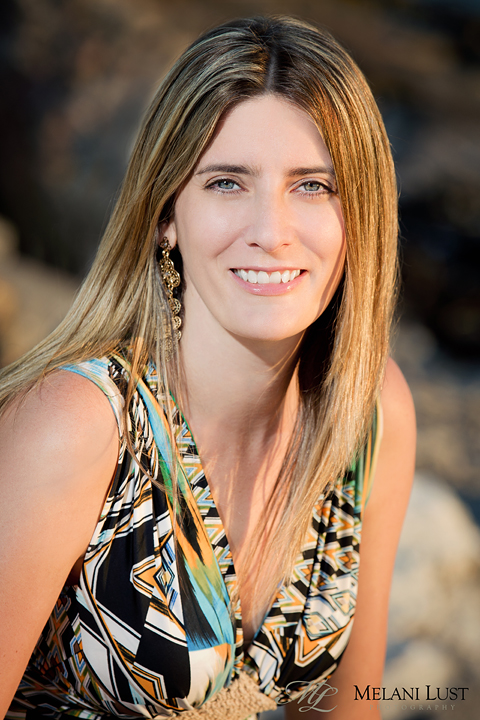 Scarsdale resident, nutritionist and cook Toby Amidor has just published her seventh cookbook, this one focused on making it easy to turn out great meals with limited ingredients. Her latest cookbook, "The Best 3-Ingredient Cookbook," features recipes you can craft with only three ingredients, simplifying meals at a time when it can be difficult to locate all the ingredients needed for more complex meals.
Below find an interview with Amidor as well as two recipes from her book.
Tell us about yourself and your interest in cooking? When did you start developing recipes and writing cookbooks and what inspired you?
I graduated NYU master's program in clinical nutrition and dietetics together with my mother. I always loved the cooking labs we had to take. I then became an instructor at a culinary school and taught Nutrition for Culinary Professionals and learned a lot from my students as well. Twelve years ago I then became the nutrition expert for FoodNetwork.com and a founding contributor to their Healthy Eats blog. Through the years, I learned to love cooking and teach folks how to cook healthfully with easy to find foods that are affordable.
Has your focus changed over the years? Ingredients you like and use?
This is my seventh cookbook that is being published. All my cookbooks focus on the easy of cooking and doing so in a timely manner. Many of my cookbooks also include "Toby's Tip" at the bottom of the recipes which provide cooking tips and substitutions so you can make the dish to your liking or health needs.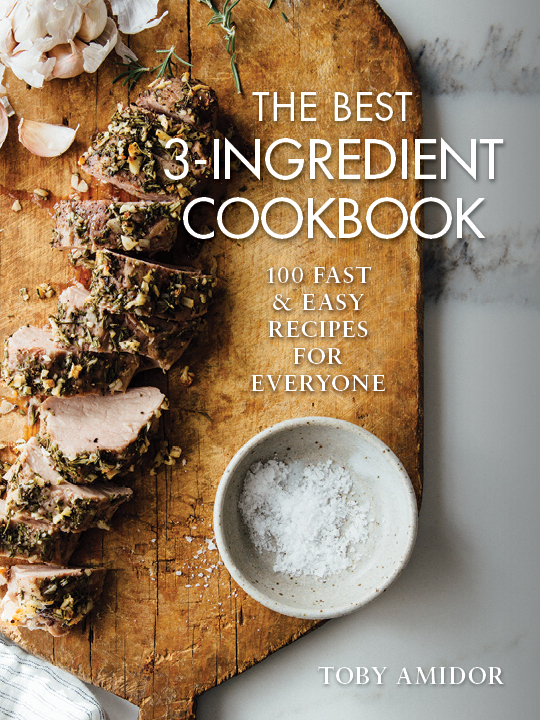 My family is also from Israel and I am first generation American. As such, I do include many Mediterranean inspired recipes and ingredients that I use and incorporate daily into my dishes.
Do you develop and test recipes in your home kitchen?
Yes. All recipes are developed and tested in my home kitchen. I do have interns and/or assistants who do help me as well. My best assistants are my own kids Micah, age 13 and Ellena, age 15. They helps me to the point that they can help test recipes and help me with corrections on the recipe and ingredients. Because of this both girls have become fluent in the kitchen in both cooking and baking. The other day I asked Micah to cook something and all she said was, "Just give me the recipe and I can cook whatever you want." It is amazing!
How has the pandemic influenced what and how you cook?
I actually wrote and tested The Best 3-Ingredient Cookbook at the beginning of the pandemic. Luckily I was able to get all my ingredients from local supermarkets as when I ordered home delivery I didn't get everything I needed. I would test 20-30 recipes at a time and minimize my shopping trips. There are only 3 ingredients in each recipe so that made things easier. Usually I like to test less recipes per batch.
How long have you lived in Scarsdale and what do you enjoy about living here?
I moved to Scarsdale when I was 13, a freshman in high school and three of my siblings attended Scarsdale High School. I moved back after I had my son and he attended Fox Meadow Elementary School and is now attending the University of Michigan. I have been a Scarsdale resident for a very long time!
I love being able to do outdoor activities and recently during COVID I have become fond of fostering dogs from a non-profit agency recommended by another Scarsdale resident. It has been so fulfilling to be able to foster rescue dogs and I happen to adopt my own rescue dog as well, Joey, a German Shepherd mix.
Tell us about your latest book and share a few of your favorite recipes.
How many times have you opened a cookbook and been overwhelmed by the number of ingredients and amount of prep time needed for what sounded like a simple meal? In my new book The Best 3-Ingredient Cookbook, I presents 100 easy and delectable recipes. On every page, I provide options for freezer-friendly, one-pot and 15-minute meals, each needing only three ingredients that are already in your cupboard or easy to find at your nearest grocery.
Start your day with Pumpkin Oat Waffles or Pineapple Oatmeal and be ready for any challenge. Refuel at lunch with healthy Pesto Pizza or Tuna Stuffed Tomatoes. And after a long day relax with Spaghetti Carbonara or Easy Eggplant Parmesan. This easy to follow, fun cookbook will help you build your kitchen confidence. It's full of my "Toby's Tips" — great ideas for meal prep, quick meal planning, essential utensils, and ways to lighten up the dishes.
Roasted Cauliflower with Garlic and Parmesan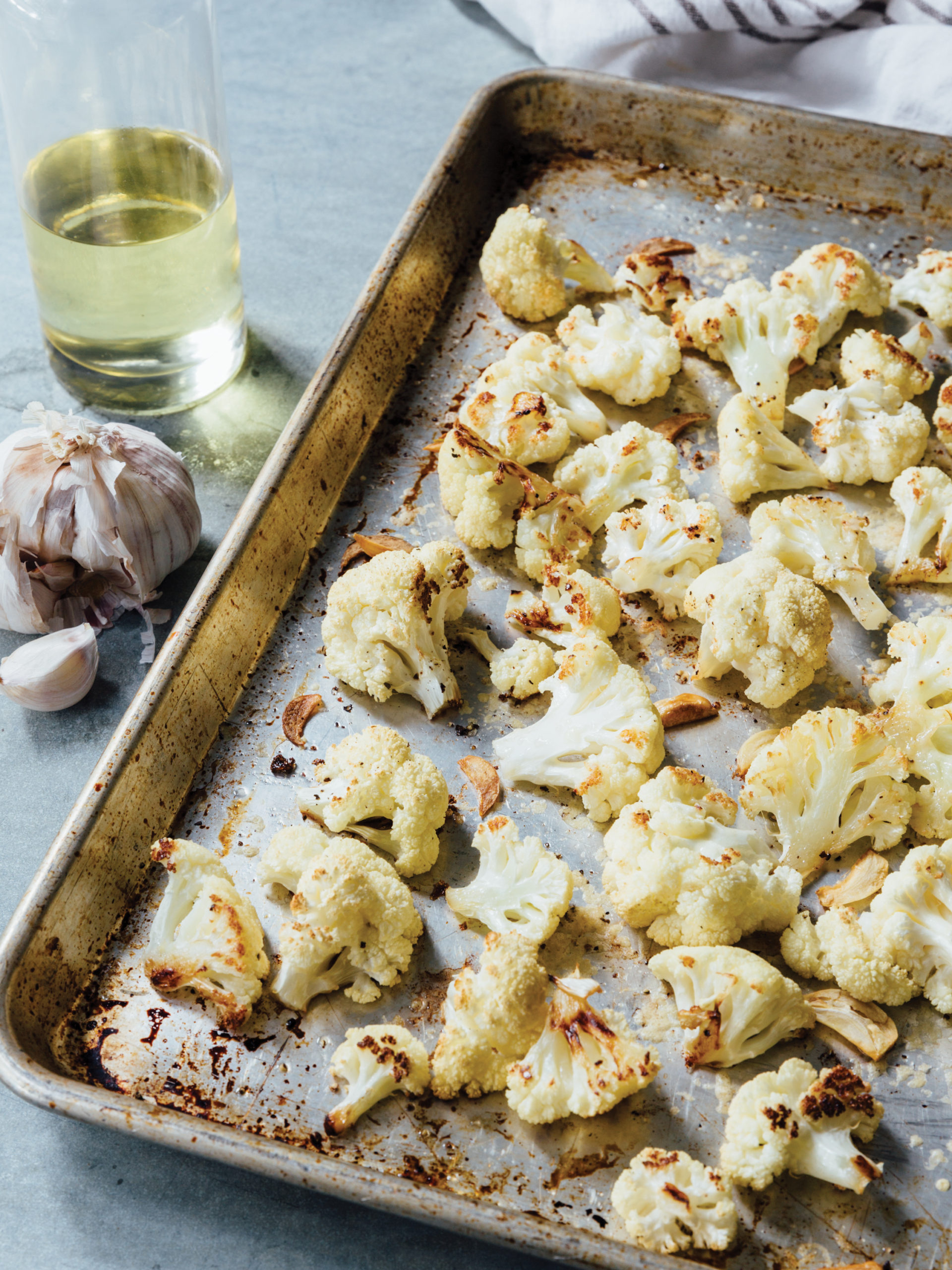 Roasted Cauliflower with Garlic and Parmesan
Ingredients

1 head cauliflower, cut into florets
6 cloves garlic, sliced
2 tbsp grated Parmesan cheese
Pantry Items

¼ cup olive oil, plus more for the baking sheet
¼ tsp salt
⅛ tsp ground black pepper
Instructions

Preheat the oven to 425 degrees Fahrenheit.
Brush the baking sheet with olive oil.
In a medium bowl, add the cauliflower, oil, garlic, salt and pepper. Toss to evenly coat. Place the cauliflower in a single layer on the prepared baking sheet. Place the baking sheet in the oven and roast until the cauliflower is slightly browned, 15 minutes, tossing halfway through.
Remove the baking sheet from the oven and sprinkle the cauliflower evenly with Parmesan cheese. Place the baking sheet back in the oven and continue cooking until the cheese has melted and is slightly browned, an additional 1 to 2 minutes.
Creamy Mac and Cheese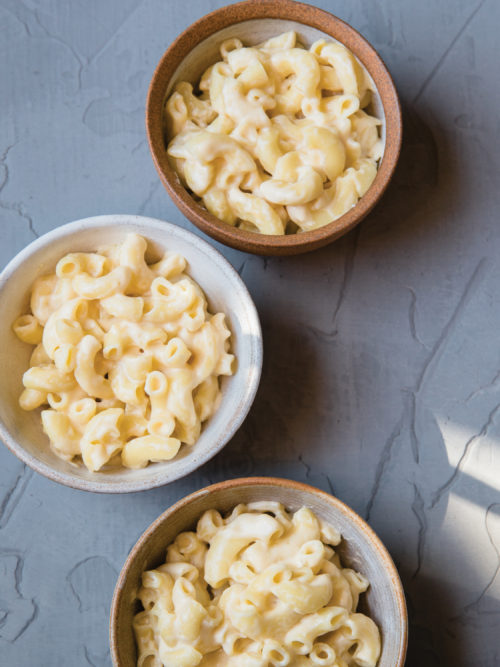 Creamy Mac and Cheese
Ingredients

10 oz dry elbow macaroni pasta
2 cups evaporated milk
2 cups shredded sharp (old) Cheddar cheese
Pantry Item:
⅛ tsp salt
Instructions
Place the pasta in a large skillet. Add the salt and enough cold water to just cover the pasta. Bring the mixture to a boil over high heat.
Lower the heat to medium and continue cooking until most of the water is absorbed, about 6 minutes.
Add the evaporated milk and stir to combine. Raise the heat to high and bring the mixture to a gentle boil.
Reduce the heat to medium-low and add the cheese. Stir continuously until the mixture is smooth and has thickened, 1 to 2 minutes. Serve warm.
Recipes from The Best 3-Ingredient Cookbook by Toby Amidor and published by Robert Rose Books, October 2020. All rights reserved. Photo courtesy of Ashley Lima.
Photo Gallery: Young Artists at Work
Details

Written by

Joanne Wallenstein

Hits: 1081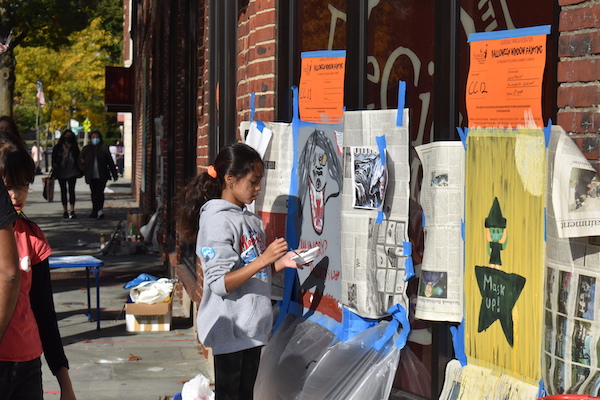 Young artists were hard at work on Sunday October 18 on their Halloween window paintings. Scarsdale High School junior Olivia Halligan captured them on camera and shared her photos with us. Take a look.
Lauren Levy Weds Danil Subkhankulov in Scarsdale
Details

Written by

Joanne Wallenstein

Hits: 4257
Lauren Levy, daughter of Janet and Alan Levy, and Danil Subkhankulov, son of Natasha and Gumyar Subkhankulov, were married on Sunday September 13, 2020 by Rabbi Joshua Plaut at the bride's parents' home in Scarsdale. The bride graduated from Scarsdale High School, class of 2006, and received a BA degree from Boston University. She is the 6th generation of her family in the jewelry business, specializing in rare and vintage jewels (Instagram @LaurenDeyoungJewelry). The groom grew up in Staten Island, graduated from New York University and is employed by Select Equity. The couple plan to live temporarily in Florida and eventually settle back in New York. They met on the online App Coffee meets Bagel.