Police Arrest Plastic Surgeon with Large Cache of Weapons and Ammunition
Details

Written by

Joanne Wallenstein

Hits: 5960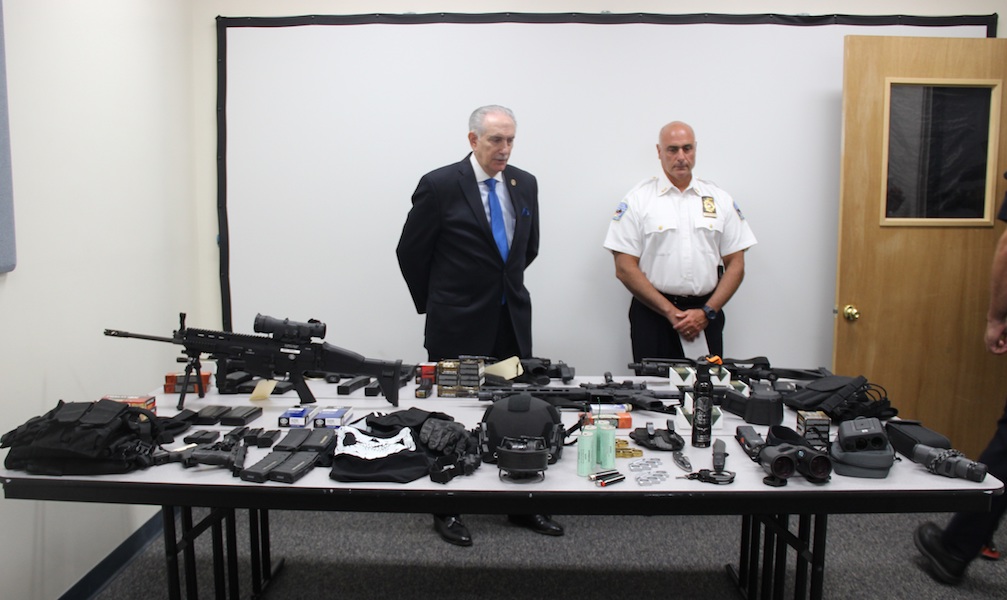 Westchester County District Attorney and Police Chief with Bonnano's weaponsA 47 year-old plastic surgeon was arrested at Growler's Beer Bistro in Tuckahoe on Monday August 12 after police received a report that he was threatening his ex-wife and her family. Police received information from someone who heard the threats and believed that the man was armed. Police confronted the suspect in the bar and found that he was illegally in possession of a loaded Glock semi-automatic handgun. He was taken into custody.
Police then searched the man's car and found the following: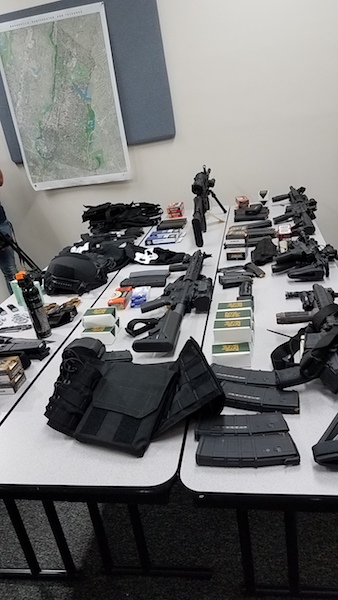 · 5 - assault rifles, fully loaded with high capacity magazines
· 3 - handguns
· 29- high capacity loaded magazines
· Over 1600 rounds of ammunition
· stun gun
· heavy ballistic body armor
· ballistic helmet
· handcuffs
· full head cover face masks
· multiple military style knives
· 4- brass knuckles
· pepper spray fogger
· scopes, binoculars and other paraphernalia
The defendant was identified as Matthew J. Bonanno (DOB 3/27/1972) of 240 East Shore Road, Apt. 239, Great Neck, NY 11023.
The Tuckahoe Police Department, working closely with the Westchester County District Attorney's Office, subsequently obtained search warrants for Bonanno's homes, one in the Town of Mount Pleasant and one in Great Neck. In Mount Pleasant they found three additional unlicensed handguns . However in Great Neck, they uncovered a large cache of assault rifles, shotgun, handguns, high capacity magazines, body armor, hundreds of rounds ammunition, smoke grenades and other weapons. Those weapons were turned over to the Nassau County Police Department.

Bonnano was arraigned by Tuckahoe Village Justice David O. Fuller on August 13, and remanded without bail to the Westchester County Jail to await his next court appearance Tuesday, August 20 in Tuckahoe Village Court.

The Tuckahoe Police Department was assisted by the Westchester County District Attorney's Office prosecutors and the Westchester Intelligence Center, the Mount Pleasant Police Department, the Westchester County Department of Public Safety's Real Time Crime Center and the Nassau County Police Department.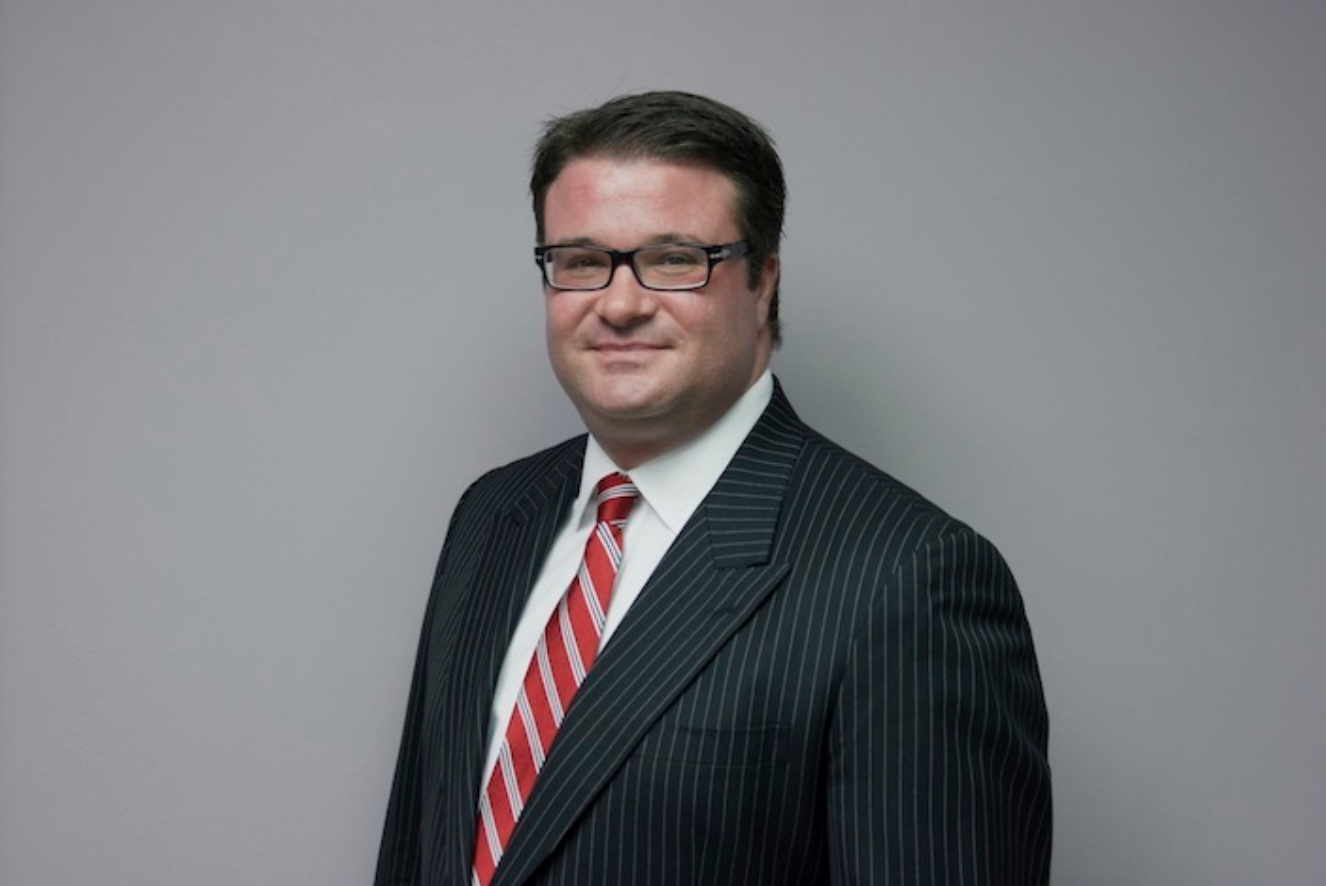 Matthew J. Bonanno
Hamptons Shoppers Turn Out to Support the UJA
Details

Written by

Joanne Wallenstein

Hits: 2947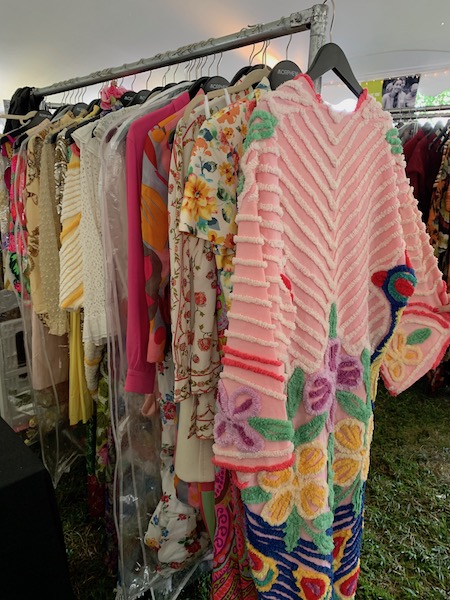 Record breaking crowds of shoppers turned out in Bridgehampton on Thursday August 1 for the UJA-Federation of New York's Hamptons Trunk Show.
The trunk show featured 60 vendors selling designer clothing, jewelry, accessories, and home décor, as well as music and refreshments, all in an elegantly tented outdoor space. We spotted beachwear, bling, children's clothing, candles, fragrances, custom shoes, housewares and more temptations for buyers.
We picked up free samples of Hint pineapple sunscreen, Hint flavored water, cauliflower chips and "weighless" cookies that were available for hungry shoppers.

Twenty percent of the proceeds of all sales benefit UJA-Federation and UJA is also sponsoring a backpack drive for kids in need called "Supplied for Success."
Among the many booths, we spotted three from Scarsdale – Pixie Lane, Robin Gibson Jewelers and the Suburban Stylist.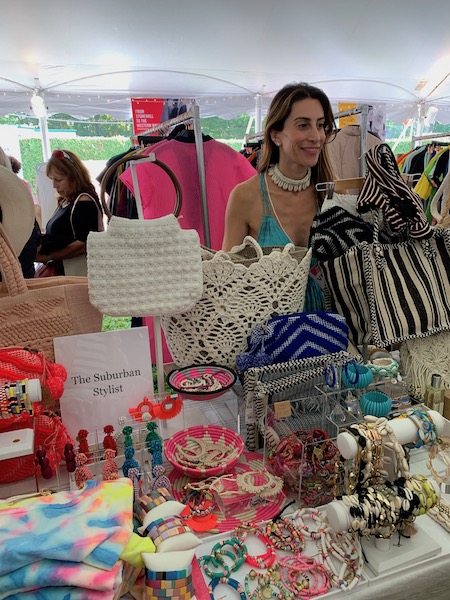 Everything for summer from the Suburban Stylist.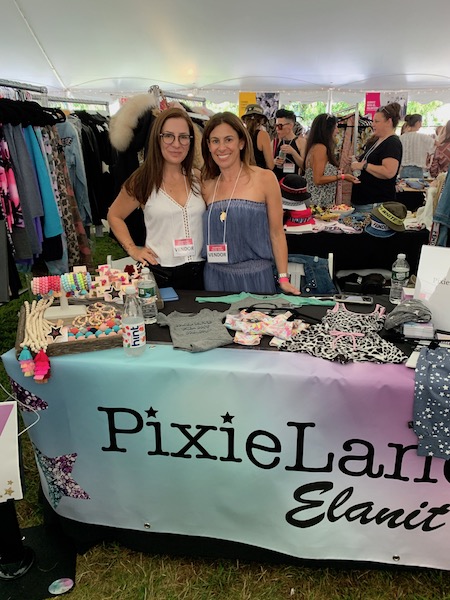 Glam for the younger set from Pixie Lane.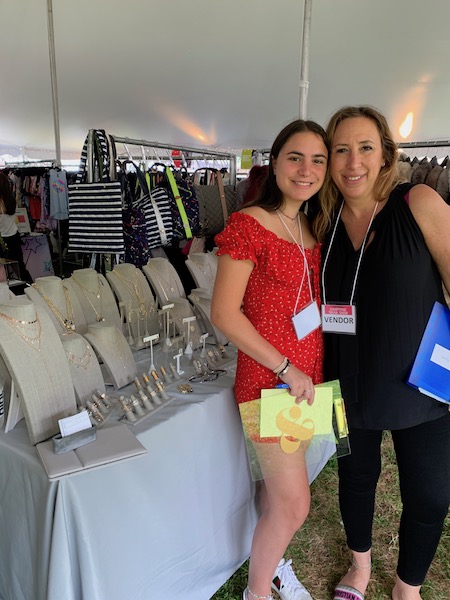 Robin Gibson and her daughter with their jewels.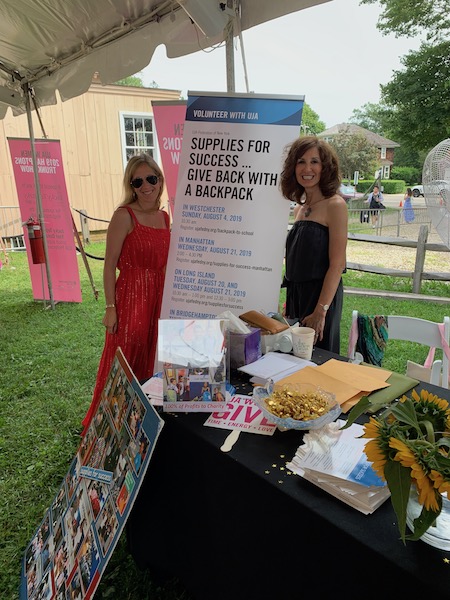 UJA Supplies for Success campaign will supply backpacks and school supplies to kids in need.

Earl Groner Passes Away at 83
Details

Written by

Joanne Wallenstein

Hits: 6544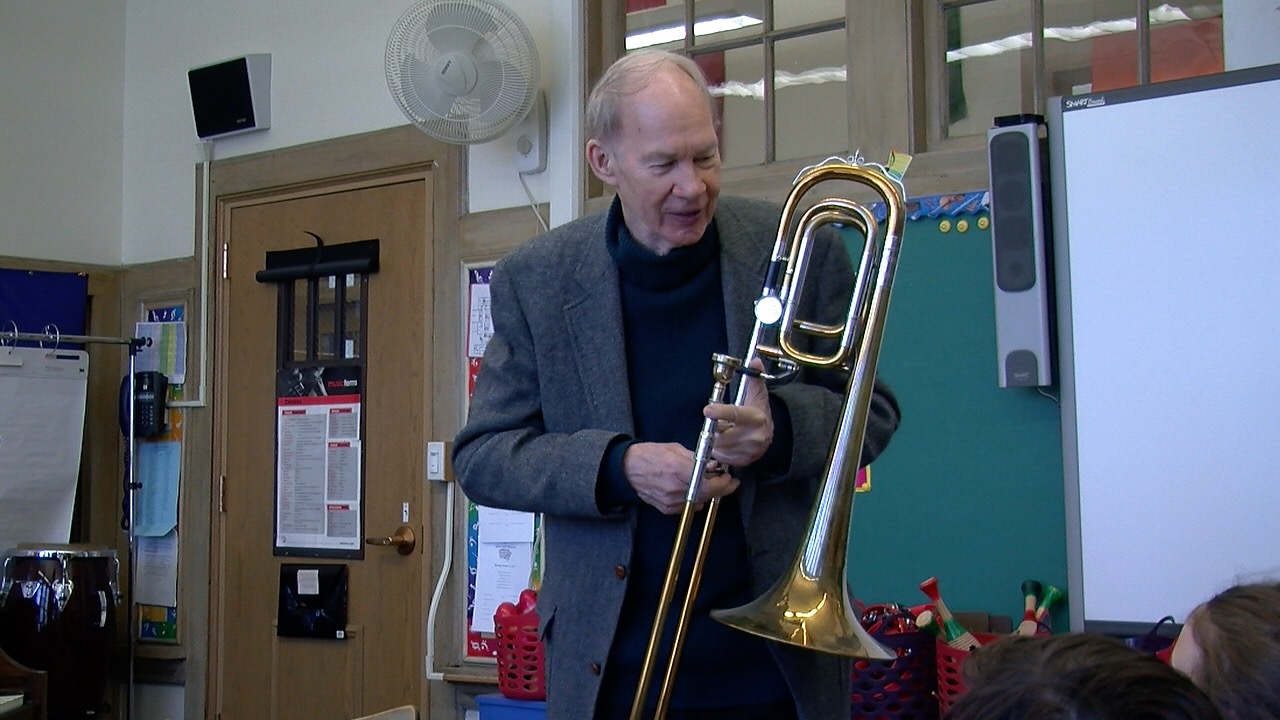 Longtime Scarsdale music teacher Earl Groner has passed away at the age of 83. Here is his obituary from the William H. Clark funeral home website:
Earl F. ("Pete") Groner, Jr., 83, of Scarsdale, NY, died peacefully on Saturday evening, July 6, 2019, while under hospice care at Calvary Hospital in Bronx, NY.
Born on October 23, 1935 in East Stroudsburg, he was a son of the late Earl F. and Alice (Chase) Groner.
Dr. Earl Groner was a member of the music department faculty of the Scarsdale (NY) Public Schools where for thirty-five years he taught strings and orchestra. This completed a forty-five year career as an active music educator. He is a past president of the New York State School Music Association (NYSSMA), a past president of the Westchester County (NY) School Music Association (WCSMA), and a past president of the Eastern Division of MENC: The National Association for Music Education (now NAfME). For two years, he served as chair of the University of Michigan School of Music Alumni Board of Governors and he is a past president of the University of Michigan Club of Westchester.  
After receiving his Bachelor's degree in Music from the University of Michigan, he received his Master's of Music degree from the New England Conservatory of Music and his Doctorate in Education from Drew University. His doctoral dissertation focused on conductor Charles Munch. For two summers, he was a Tanglewood Fellow performing in the Tanglewood Music Center Orchestra, often conducted by Charles Munch, then Music Director and Conductor of the Boston Symphony Orchestra. Dr. Groner was elected to both Phi Mu Alpha Sinfonia and Pi Kappa Lambda honorary music fraternities. At his death, he was working on a manuscript about the history of the Tanglewood Music Center. 
Dr. Groner played bass trombone in the Seventh US Army Symphony Orchestra based in Stuttgart, Germany, and for two seasons he performed in Carnegie Hall with the National Orchestral Association. He served as music director of Empire State Concert Productions, and for five years he was appointed the Educational Outreach Specialist and Consultant to "Live from Lincoln Center based in New York City's Lincoln Center for the Performing Arts. He was a member of Asbury-Crestwood Methodist Church in Scarsdale, NY, and was the Chairman of their Music and Worship Committee. 
Surviving are a brother, James B. Groner of Norwood, PA; a niece, Dr. Rachael Groner of Glenside, PA; and a nephew,Andrew J. Groner of Trumansburg, NY. 
The memorial service will be held at 1:00PM Friday, July 12, from the William H. Clark Funeral Home, 1003 Main Street, Stroudsburg with Pastor Margie Good officiating, Burial will follow at Laurelwood Cemetery in Stroudsburg. 
In lieu of flowers, the family requests that donations be made in his name to Music at Asbury, 167 Scarsdale Road, Tuckahoe, NY 10707 (www.musicatasbury.com), where Groner served as a Committee Member.
Mary Calvi to Discuss George Washington's First Love and her Book "Dear George, Dear Mary"
Details

Written by

Joanne Wallenstein

Hits: 3484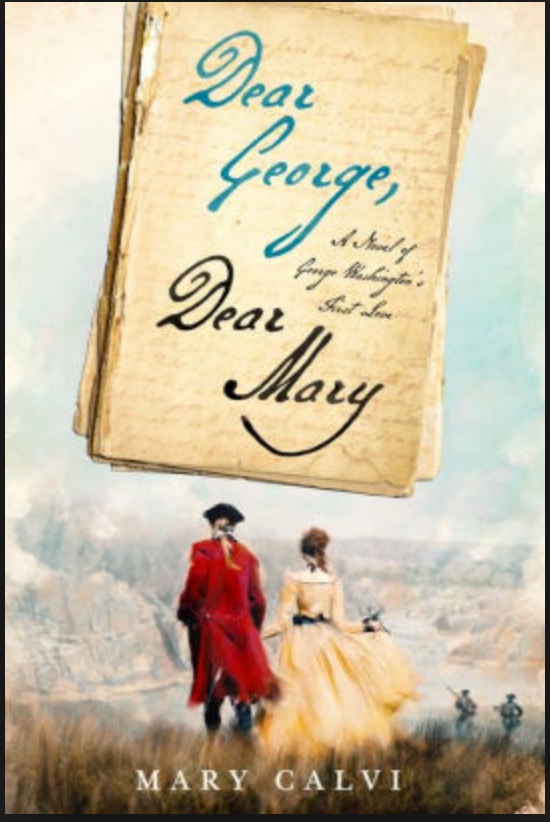 Join author Mary Calvi and the White Plains Historical Society's History Lovers' Book Club on Thursday, August 1st at 6:30 p.m. as they discuss Mary Calvi's Dear George, Dear Mary: A Novel of George Washington's First Love. Calvi, an Emmy-Award winning journalist at WCBS-TV and First Lady of Yonkers, will sign copies of her book, answer questions about writing it, and distribute gift items courtesy of her publisher.
In Dear George, Dear Mary, Calvi reimagines the story between the young Washington and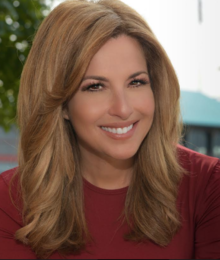 Mary Philipse, an heiress from Yonkers who was the richest woman in Colonial America.
Registration is required; to register, visit the White Plains Library online calendar here.
Middle Schoolers Craft Shelters for Homeless Cats
Details

Written by

Joanne Wallenstein

Hits: 1749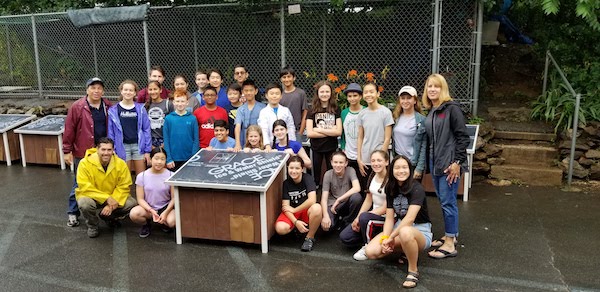 Seventh and eighth grade CHOICE students lead by Cindy Parrott teamed up with art teacher, Denise Cassano and technology teachers Steve Rambone and Andy Verboys to make feral cat homes for homeless cats.
Students learned about animal shelters and the need of homeless animals in the community. Middle School students designed and constructed the boxes using quality outdoor materials, while learning construction skills and how to use power tools.
They were delivered on June 25th to Dana Rocco, the director of the shelter. Some will stay on site, and others will be given out to the community. Students took a tour of the shelter and were even able to meet some cats and dogs available for adoption. This is an example of SMS students helping their community while participating in STEAM/project based learning.