Update from Mayor Jane Veron
Details

Written by

Joanne Wallenstein

Hits: 848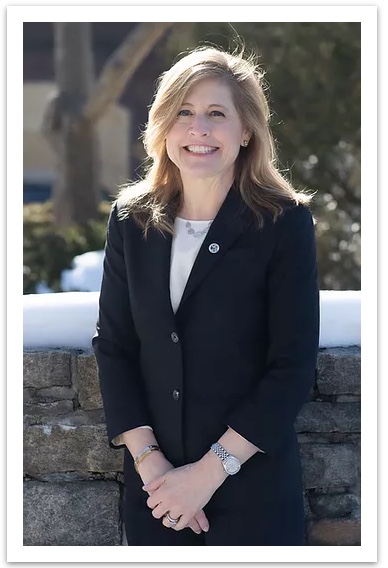 Here are remarks delivered by Scarsdale Mayor Jane Veron at the Village Board meeting on Tuesday January 11, 2022:
Happy New Year, Scarsdale! I hope the holidays offered you time to enjoy family and friends and to take a well-earned break from some of life's daily demands. I know the recent COVID surge has added further stress, and I wish a speedy recovery to so many of our residents and employees and their extended families who are fighting the virus. The good news is that this strain is not as virulent as others, and I remain optimistic that we will get through this challenge and see normalcy soon return.
I want to give a special shout out to the Scarsdale Volunteer Ambulance Corps who has rallied to provide vaccinations, boosters, tests, and masks to the community. Please remember, they are volunteers, supported by your philanthropy, and motivated by a fierce allegiance to public health and safety. They have been working nonstop, and we are enormously grateful and lucky to have this resource in our backyard.
Now let's look ahead. As we embark on 2022, I want to reiterate the Board's commitment to evolving Village government into a model for the 21st century, adopting best practices, embracing innovation, and preparing soundly for the future.
Over these past several months, we've experienced a transformation at Village Hall that is unlike any we've seen in the recent past. With a new strategic and financial planning framework, a new Village Manager, our extraordinary tenured staff who have been joined by several new professionals, Scarsdale government is poised to lead us forward.
You've heard us describe the push to digitize, and you will experience the beginning of this evolution in our re-engineered budget process. We invite you to our budget kick off next Tuesday, January 18, at 6 pm. This newly conceived meeting will offer insight into debt policy, give updates from the water rate study and then set the stage for the budget discussion with goals, objectives, and KPIs as well as fee schedule proposals. This budget cycle, we will bridge past practices with new approaches. The goal is to offer more time to deliberate with public involvement and greater ease and accessibility. Our Village Manager will detail the schedule in his remarks.
You've heard us speak about our desire to invest in the future. With the Pool Complex Study and the Complete Streets, Village Center Mobility and Placemaking study, we're doing just that. Both projects are in the works, and we will provide updates along the way. Be on the lookout for opportunities for public engagement. They'll be coming in Q1.
You've heard us dig into the long standing infrastructure and quality of life needs, and our work session this evening exemplified our focus on making necessary improvements. For those not in attendance, Planning and DPW staff reviewed tangible next steps on Scarsdale's Hazard Mitigation Plan and Tropical Depression Ida's After Action Report. It was an incredibly thorough and informative discussion and I encourage you to watch the video.
And finally, you've heard us describe our wish to work in tandem with the schools on multiple overlapping issues. Tonight is a perfect example of progress in the Village School partnership. On our agenda is a resolution that ensures smooth linkage in public safety matters.
Change takes time, and we won't get everything perfectly right at the first go. But please know our intentions are pure, the commitment is there, and I am so excited to see what the future holds.
Letter to the Editor: Vote No on Proposed Amendment 5 to the SBNC Resolution
Details

Written by

Joanne Wallenstein

Hits: 1323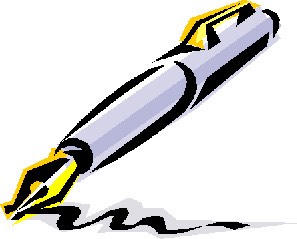 This letter to the editor was submitted by Alex Wolf of Harvest Drive, candidate for the School Board Nominating Committee:

To the Editor,
Vote "No" on SBNC (School Board Nominating Committee) Amendment number 5 codifying the procedure to contact references not provided by each candidate. The SBNC is a committee comprised of volunteers who, in the tradition of non-partisanship, seek to vet candidates for our school board. These candidates for the school board are themselves volunteers contributing their time and talents to serve our schools. While it is entirely consistent with the SBNC's vetting process to contact references given by school board candidates, I contend that it is unneighborly and inconsistent with the Scarsdale spirit when the SBNC's vetting process strays from the legitimate role of evaluating candidates to investigating them. Scarsdale does not suffer from a surfeit of individuals desiring to devote their time to serving the community. In point of fact, a number of the open positions on the SBNC are uncontested. That the SBNC, a number of whose members will have been elected by default in uncontested elections, would investigate school board candidates by contacting individuals not provided by these candidates as references seems inappropriate at best and, at worst, a mechanism for injecting personal bias into the process. It should be enough that a member of our community who wants to give freely of their time and talents can provide references who can speak to their character and capabilities. Let us recall that even Abraham Lincoln had his detractors.
Full disclosure, I am running for the SBNC from Quaker Ridge. I work as a real estate attorney and educator. My wife, Tracy Tang, is very active in the community both professionally and as a volunteer. I have two boys, one at SHS in the 9th grade and the other at SMS in the 7th grade. We, like so many, feel privileged to have our children attend the Scarsdale schools. I welcome the opportunity to share my perspective in selecting candidates for our school board. Anyone with questions about my candidacy may feel free to email me at awolf@wolflawyer.com.

The 2022 SBNC Election will take place on Tuesday, January 11, 2022, 7–10 a.m. and 2–9 p.m. in the Scarsdale Middle School Auditorium Lobby at 134 Mamaroneck Road.
Alex Wolf
Harvest Drive
SHS Students Raising Awareness of Genocide – Past and Present
Details

Written by

Joanne Wallenstein

Hits: 677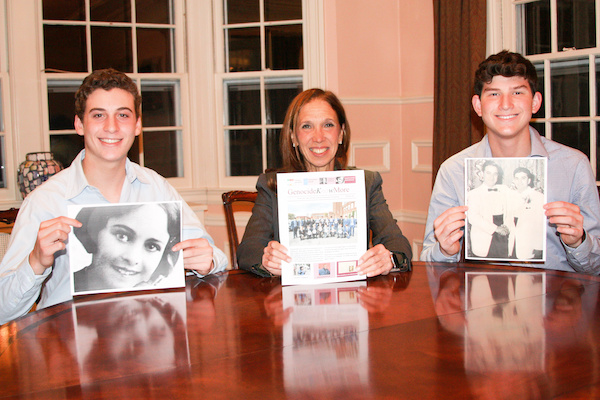 Scarsdale High School students Jedd Fryman and Ben Hyman are seeking to raise awareness of past and current genocides, with the hope that increased awareness will help bring an end to the seemingly never-ending occurrence of genocidal violence. Their work with other genocide-awareness student groups around the world has led them to contribute their families' personal stories connected to genocide to the recent publication Genocide Know More, which can be viewed here. Assemblymember Amy Paulin has collaborated with them in order to help give their publication a broader platform.
In September 2015, the United Nations General Assembly established December 9 as the International Day of Commemoration and Dignity of the Victims of the Crime of Genocide and of the Prevention of this Crime. The 9th of December was chosen as it is the anniversary of the adoption of the 1948 Convention on the Prevention and Punishment of the Crime of Genocide.
In honor of Genocide Awareness Day 2021 Fryman and Hyman ask you to practice being an upstander. Sociologists report that people who were rescued during the Holocaust often reported that altruistic actions were normal to their everyday lives. Build this habit into your life by doing something kind for someone else daily. An act of kindness each day is an honorable goal.
Pictured at top: Scarsdale High School students Jedd Fryman and Ben Hyman
HSS Regional Director Dr. Dara Kass Finds Community in Scarsdale
Details

Written by

Joanne Wallenstein

Hits: 2500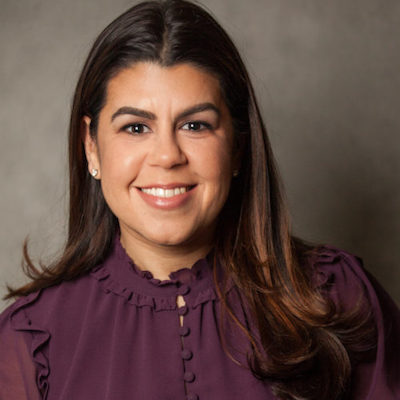 Dr. Dara Kass, has experienced some big life changes in the past year. Formerly an emergency room physician at Columbia University, last month President Biden announced her appointment as the Regional Director of Region 2 of the US Department of Health and Human Services including New York, New Jersey, Puerto Rico and the US Virgin Islands. What more? This summer she moved her family of three children, ages 14, 12 and 9 to Scarsdale.
Here Dr. Kass shares her thoughts on the pandemic, affordable health care and adjusting to life in the suburbs. Find out more about your new neighbor here:
What are the biggest challenges facing the department now?
Combatting COVID-19, making health insurance coverage more accessible and affordable, and improving health equity are three major priorities of the Administration. As a physician, it is hard to overstate the impact that COVID-19 has had on Americans- claiming 750,000 lives, and creating hardships for many more. Combating the pandemic is closely linked with health equity, as we know that communities of color are suffering the greatest impact from the virus. Fortunately, as numbers are starting to show – the Administration is making huge strides when it comes to reducing disparities in health access. As of this fall, 73% of Latinos and 70% of Black Americans have now gotten at least their first shot, compared to 71% of white Americans. But we still have more work to do, to ensure vaccination numbers continue to rise.
The pandemic has also made it abundantly clear that Americans want and need access to affordable, quality health insurance coverage. We know this because 2.8 million people took advantage of lower health insurance premiums during this year's Marketplace Special Enrollment Period and received coverage. It is more in reach than ever – currently 4 in 5 Americans can access quality coverage for less than $10 a month. Thanks to the American Rescue Plan we are better positioned to protect our most vulnerable populations.
What are some of your personal goals in your new role?
I am proud of the work that the Administration has done to improve Americans' health and wellbeing. Working firsthand in the Emergency Room magnifies both the tremendous successes we've realized and the need for greater access to care for all of us. In my new role, I will work to amplify the messages of the Administration so that more Americans in New York, New Jersey, Puerto Rico and the U.S. Virgin Islands can gain access to the healthier outcomes they deserve.
What do you anticipate will be the major differences for you between working at medical institutions and serving in your new role in the government?
First and foremost, the schedule should be a bit kinder to my aging body! Emergency departments are open 24/7 and I have worked overnights and weekends since I became a doctor. I am looking forward to a more "normal" schedule where I sleep when other people sleep.
I am also looking forward to having a different impact on the delivery of healthcare. The work I did at Columbia University Medical Center was incredible, and I was a well-known figure nationally in my field, but nothing compares to the ability to support good government and the work it does. This administration has already passed landmark legislation to help guide us out of this pandemic and with the Build Back Better Act, they are on target to affect even more lives. The opportunity to support the implementation of those resources locally is an honor and a privilege.
And about Scarsdale…
How long have you lived here and what drew you to Scarsdale?
We just moved to Scarsdale over the summer. We had never really thought about living in the suburbs, but over the past year we realized we wanted to get our kids into one school system as opposed to the hodgepodge of public and private schools we were at in the city. Once you try to find a community with exceptional schools, reasonable commute to the city and beautiful neighborhoods, the decision becomes rather clear. So here we are!
How old are your children and how have they adjusted?

We have three children. Our daughter Hannah is 14 and a freshman at Scarsdale High School. Charlie is 12. He is a 6th grader at Scarsdale Middle School and Sammy is 9 and in the 4th grade at Fox Meadow. So we are still in different schools, but at least it's the same school system! They have adjusted well. I think coming here just as everyone was emerging from their pandemic education was a good time for a move, socially and academically.
What do you like about living here?

I really love the sense of belonging in Scarsdale. We came from a tight knit community in Park Slope. We were active in our schools and at our temple. I was a bit worried that we weren't going to be able to recreate that easily here, but thankfully that is not the case. We have already made great friends and reconnected with others that we knew from college or graduate school. Personally, I love how many physician women live in this town, we must have more per capita than almost any other town in Westchester. Lastly, we joined Shaarei Tikvah, the temple right around the corner from our house and that has been wonderful, not just for religious education for our children, but for an anchor for our whole family.
What (if any) are your favorite places to go?
So as new suburbanites, my daughter and I have been going to the Westchester quite a bit. It may not seem like a big deal to other people but malls and parking are totally novel to us and we love to pop over and walk around.
We love Akai in town and are very grateful to have excellent sushi so close to our house. My boys learned to ride bikes just so they could ride the Bronx River Parkway on Sundays, another totally new experience for us. Overall, our move to Scarsdale has exceeded all of our expectations and we look forward to living here for many years to come.
No Mo Robo Calls
Details

Written by

Joanne Wallenstein

Hits: 826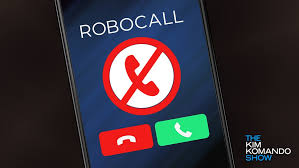 Assemblymember Amy Paulin (D-Scarsdale) announces that two of her bills to stop the daily nuisance of spam robocalls have been signed into law by Governor Kathy Hochul. "This legislation is a significant step in ending the current and escalating scourge of robocalls," said Paulin. "At the same time, they will help protect consumers from fraudulent and costly robocall schemes. Robocalls are a quality-of-life issue and with these new laws we are tackling them head-on."

A585a/S4281a requires telecommunication companies to authenticate calls using STIR/SHAKEN technology in order to crack down on spam robocalls. The measure will prevent nuisance callers from using technology to "spoof" their identity with a fake, invalid number, while also making it easier for authorities to trace illegal calls back to their source.

A268a/S6267a requires telecommunication providers to block calls coming from numbers that are not valid North American numbering plan numbers, numbers that are valid but are not allocated to a provider, and valid numbers that are allocated to a provider but are unused. The law also requires providers to block calls when the subscriber assigned to a number has requested that calls purporting to originate from such number be blocked because such number is only used for inbound calls.

Robocalls present a significant nuisance for New Yorkers on a daily basis and are the top consumer complaint received by the Federal Communications Commission. Year over year the issue has worsened exponentially, and figures indicate that it will continue to worsen unless preventive measures are implemented to combat the problem. Requiring telecommunication providers to block these calls will afford much needed safeguards to decrease the number of unwanted robocalls New Yorkers receive.

"Robocalls are disruptive, pervasive, and serve no benefit to families and communities. Blocking robocalls can protect vulnerable consumer populations from predatory practices, in particular our seniors who have been targeted by scammers during the pandemic. I am proud to sponsor this legislation, which blocks the majority of robocalls and I am grateful to Governor Hochul for taking this step to help New Yorkers feel safe when using their phones."

In many instances robocalls are scams targeted at consumers. "The scams are all different, and there won't be a single silver bullet to fix them all, but these new laws attack the problem from multiple angles," said Paulin.

"Robocalls are a daily annoyance," continued Paulin. "No one wants to answer the phone anymore. You can't even trust calls from local numbers. By requiring providers to utilize technology that prevents spoofed numbers and proactively block calls that are clearly illegitimate, these laws are a critical step towards ending this nuisance. It's time to take back control of our phones and end this telephone harassment."

A585a/S4281a is sponsored in the New York Senate by Senator Todd Kaminsky and A268a/S6267a is sponsored by Senator Jeremy Cooney.