A Brewery Opens and a French Bistro is on the Way
Details

Written by

Joanne Wallenstein

Hits: 1586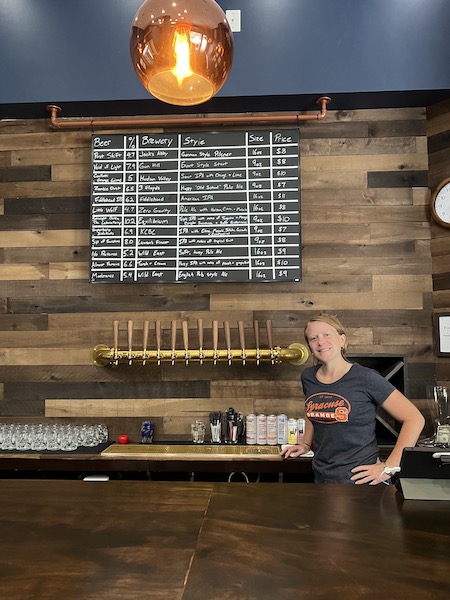 Here's some news about the ever changing restaurant scene in Scarsdale Village.
Beer anyone? Scarsdale now has its own craft beer bar, with 12 beers on tap and another 60 brands of brew available in bottles and cans. There's a flavor for everyone with clever names like Little Wolf, Zombie Dust, No Pretense and Almost Famous, priced from $7 - $10 a glass. Some brews are local and others hail from breweries as far away as Massachusetts and Vermont.
The inviting space on Boniface Circle include tables and bar stools where you can hang out, meet friends and even enjoy a takeout meal of pizza, a sandwich or sushi along with your drinks. It's a great place to meet someone getting off the train or to gather for a drink before or after dinner in the Village.
Sim Coe Beer Bar is owned by Jeff Spychala, formerly of the Gun Hill Brewery in the Bronx. He named the bar for simcoe hops, a popular hops used to brew beer.
Sim Coe Beer Bar is open from 12 pm – 10 pm every day and invites you to stop by and taste one of their many appealing brews.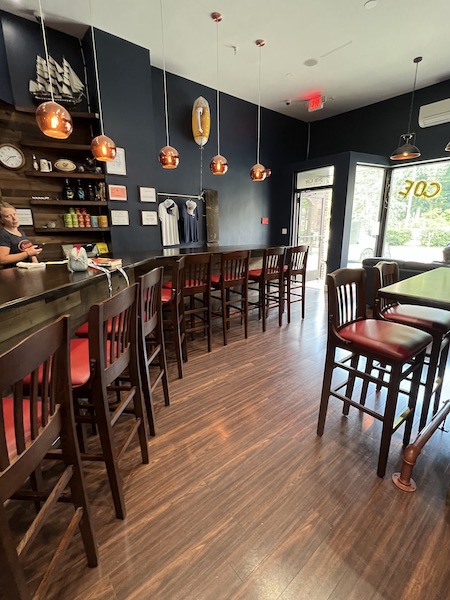 Sim Coe Beer Bar
11 Boniface Circle
Scarsdale, NY
(914) 215-5399
French Bistro Coming to Scarsdale Avenue
Scarsdale Improvement Corporation, the owner of the property at 878 Scarsdale Avenue previously occupied by Metro Diner, offered a few more details on the future of the site.
According to DJ Petta from Scarsdale Improvement, a French Bistro will be opened by a Scarsdale native who spent many years living in Paris and also operated some of the finest restaurants in NYC. The new owner plans to open a restaurant that "channels the warmth, charm, and energy of Parisian dining."
The deal was brokered by Ashley Badger of Julia B. Fee Sotheby's Scarsdale along with partners Bob Virgulak and Michael Spremulli, who represented the new restauranteur and worked with Petta to secure the new business.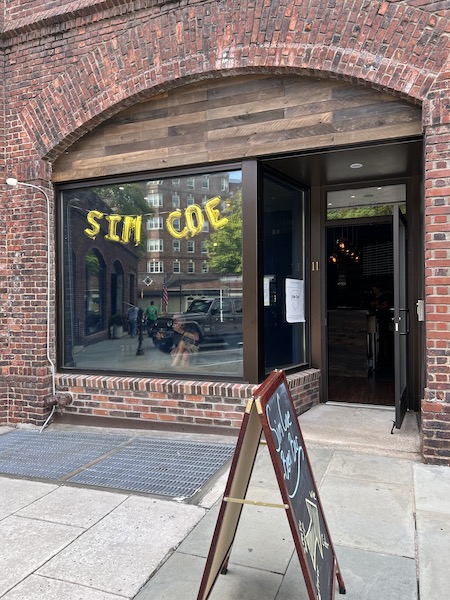 Petta said, "All of us at Scarsdale Improvement are excited to welcome another restaurant tenant to the Village. This deal moved so smoothly thanks to everyone involved, especially Ashley and her team. We think the French Bistro will be a great fit and are looking forward to all our new restaurants and retail tenants opening for business."
No details have been provided as yet about the new owner, the menu or the schedule for the opening.
Tips for a Smooth Transition to the School Year
Details

Written by

Wendy MacMillan

Hits: 369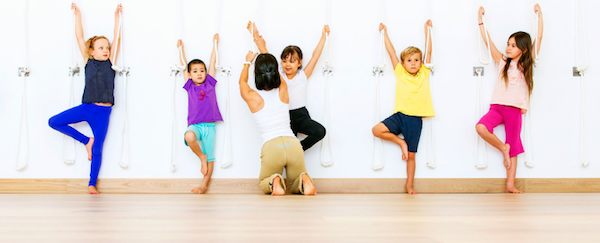 It's that time of year again! The days are cooler, the nights are longer, and the air is filled with the excitement of a new school year. Whether this first week back to school has your kiddos jumping for joy or wringing their hands, we've compiled a list of suggestions for making the transition go as smoothly as possible.
~Get a good night's sleep.
*A healthy sleep routine has so many benefits including boosting stamina, focus, and moods!
~Remain organized and follow a predictable routine.
*Try packing up and preparing the night before and creating and posting a visual checklist for your child.
~Plan and eat healthy meals and snacks.
*Eating a healthy diet full of protein and lots of fruits and veggies will help boost energy levels, increase attention span, and keep your immune system strong! Click here for snack suggestions.

~Use mindful techniques to help ease anxiety.
*In addition to relieving tension and stress, mindfulness can also help improve focus and attention. Click here to find mindfulness activities to do with your family.

~Regularly check in with your kids.
*Check to see how they are feeling about going back to school. Try to ask open ended questions and use "active listening" skills. But also express your confidence in your child's ability to make a smooth transition.
~Communicate with your child's teacher and other faculty members.
*We are lucky to have such dedicated and responsive teams here in Scarsdale! If you have any questions or concerns, don't hesitate to reach out to your child's teacher, counselor, or school psychologist. And don't forget that Scarsdale Edgemont Family Counseling Services is an invaluable resource for our community!
From preschool through senior year, these tips should help any student start the year off right. Wishing all of our families a happy and healthy school year!
Wendy MacMillan is a former teacher and now a proud mom of two, school aged children. With a background in psychology, education, and mindfulness, Wendy has long been passionate about wellness and helping others.
Letter to the Editor: Hartsdale Resident Requests Environmental Study of Proposed Netting
Details

Written by

Rudolph Rinaldi

Hits: 1764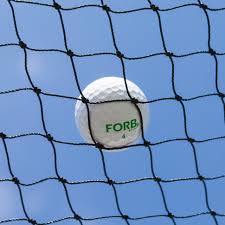 (This letter was submitted by Rudolph Rinaldi of 120 East Hartsdale Avenue, Hartsdale)
Letter to the Editor: On August 11, 2022 at 7 pm , the Greenburgh Zoning Board met to go over its agenda. On that agenda was a proposal by the Scarsdale Golf Club to seek a variance from the town of Greenburgh to make modifications to its property, supposedly to improve a number of surrounding conditions. Included in the proposal was an illuminated tennis bubble and several netting structures on the perimeter of the golf course to prevent golf balls from striking the adjacent properties.
I am the president of 120 E Hartsdale Ave Corp, one of those adjacent properties, a 110 unit co-op building not 35 feet from where the Scarsdale Golf Club is considering installing a 75 foot high by 150 foot long netting structure with 75 foot high steel poles. Our building, along with many other buildings on East Hartsdale Ave adjacent to the golf course, with some 1000 families in 6 and 7 story high apartments buildings, strenuously objected to the proposal because we felt that the proposal would have a major negative impact on the environment and the community and furthermore these impacts were not properly studied or represented by the Golf Club or the Town.
At the hearing, our community submitted papers pointing out many of the deficiencies in the proposal and the process that it has been going through.
The golf course is a major greenspace in Hartsdale. It is part of an Eco-system that supports the health of the community and the natural surroundings. The natural environment created by the greenspace with its lake and trees, performs the same function today as would a bird sanctuary or nature preserve. .
Our major objection to the proposal is that neither the Town nor the Golf Club did the type of scientific study necessary to determine the true impact of the proposed structures on the surroundings.
For example: the two so called experts with close relationships with the Town and the Golf Club, basically stated that the netting would not hurt the birds flying into it too badly and that the proposed netting is the same netting used in zoos and aviaries to contain birds. There was nothing in these document that studied or represented the environmental impact of the netting on the health or habits of our migrating and local birds. The fact that President of the Greenburgh Nature Center actually resides behind the 16th green, supports the safety of the nets for birds, and would be benefiting from the installation of netting in the proposal does not sit well with the community. We feel strongly that this tarnishes the whole discussion of the netting in the proposal and process and that an independent environmental expert should be retained to do a proper study.
At the hearing, because of the lack of a real study, some statements were made by members of the Zoning Board which we felt told only half the story (The Scarsdale Golf Clubs half of the story with its omissions and spins to support the golf Club's positions). Unfortunately, the other half of the story, the true impact on the community and environment, was left out.
On a greenspace site of this importance and within a large surrounding community, we cannot rely on only half-of the-story statements and the story must be made complete before the Golf Club is allowed to move forward with their proposal. For if the Golf Club and town is wrong either intentionally or unintentionally, about what they have been saying about the visibility of the bubble, the impact of the proposal on additional flooding and wetlands and the impact of the netting on the community and birds, then bye bye downtown businesses, bye bye birds and bye bye Hartsdale.
We in the community appreciate and support the Scarsdale Golf Club as a neighbor and understand their desire to make the club the best that it can be, but we must ask at what cost to the community and environment?
Sincerely ,
Rudolph Rinaldi, President
120 E Hartsdale Ave
Doggy Paddle
Details

Written by

Joanne Wallenstein

Hits: 1545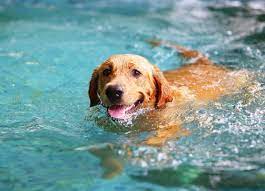 Before pools close for the season, dogs will have the chance to go for a swim.
The Town of Greenburgh Department of Parks and Recreation will hold two sessions of their "Dog Days of Summer" event on Sunday September 11 from 10 am to 12 noon and 12:30 pm to 2:30 pm. Dogs are invited to jump in at Anthony F. Veteran' Park at 11 Olympic Lane in Ardsley. Registration is required and the fee is $10 per dog. Proceeds from the event will go to the Friends of the East Rumbrook Dog Park Association.
Keep in Mind:

-Dogs must be on a leash at all times, except while in the fenced in pool area.
-No food or beverage allowed in the pool area.
-No strollers allowed in the pool area.
-People are not allowed in the pool. ONLY dogs.
-Please clean up after your dog.
-No pushing or putting your dog in the pool. Dogs must enter the pool on their own.
-The staff reserves the right to remove a dog from the event if necessary.
Contact Andrea Jacoby at 989-1822 or email ajacoby@greenburghny.com for more information.
Letter to the Editor: Catherine Parker for Congress
Details

Written by

Diane Greenwald

Hits: 970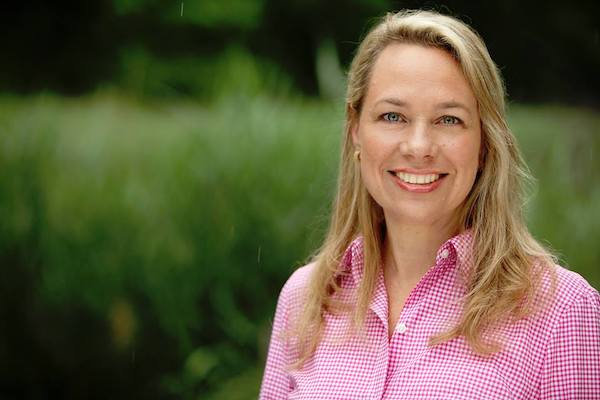 We proudly support Catherine Parker for Congress in the redrawn District NY-16 and encourage eligible voters to vote for Catherine in the primary on Tuesday August 23rd. Here's why:
Catherine has 15 years of experience and a proven track record as an elected legislator representing Westchester residents.
Elected a Westchester County Legislator in 2013, Catherine has chaired committees and served as Majority Leader. She helped pass important laws on gun safety, protecting women's rights and combating climate change. Before that, she served for 6 years on the Rye City Council.
Catherine is committed to serving her constituents.

In the Westchester County Legislature, Catherine represents 65,000 residents of Westchester County. Unlike Congressman Bowman, who voted "no" on the infrastructure bill and aligns first with "the squad," Catherine works collaboratively, builds relationships and represents the needs of our communities.
Catherine aligns with our views on issues.

• Catherine is pro-choice and will fight for women's reproductive rights, as well as racial equality, and LGBTQ protections because she believes these are basic human rights.

• Catherine believes Israel is an important ally to the United States, and in Washington, and will be a steadfast ally of the Middle East's only democracy.

• Catherine will bring her own experiences as a mother and small business owner to the table and fight for fiscal prudence, and to reinstate SALT and help reduce the tax burden on working families.

• Parker is passionate about combating climate change. She worked to create the Westchester County Office of Energy and Sustainability; secure funding for essential flood control projects; encourage investment in renewable energies; and reduce local governments carbon footprint.
Catherine has a path to victory.

When the map of our Congressional District was radically redrawn in May, it gained the "Sound shore", Catherine's legislative district. The redrawn District dropped Northern Westchester towns such as Yorktown Heights. Catherine felt compelled to run. This is why she joined the race.
We believe Catherine has the best path to victory against the incumbent Congressman Jamal Bowman in the upcoming Democratic primary. We respect that Catherine has significant experience as an elected representative; that she is detail oriented; that she listens and learns; and then works to get things done. We want a representative like Catherine in Washington who knows how work across the aisle. Catherine has over a dozen formal endorsements, demonstrating to us that she is well-regarded by colleagues.
Born and raised in Westchester, Catherine is the daughter of a single-mom who taught science in White Plains, and Catherine credits her strong work-ethic to her childhood when money was tight. For 23 years, she owned and ran a successful small business, the beloved "travel" shop "Parker's" in downtown Rye. She serves and lives here in our district with her husband and two children and is committed to the pocketbook issues that matter to Westchester residents.
Join us in voting to elect Catherine to Congress! Vote early, in person on Tuesday, August 23 or request and vote via an absentee ballot https://absenteeballot.elections.ny.gov.
Every vote counts!
Warmly,
Diane Greenwald
Sarah Kagan
Michelle Lichtenberg
Suzanne Seiden