Remembering Noel Flagg Sr.: December 9, 1930 - February 21, 2022
Details

Written by

Joanne Wallenstein

Hits: 1587
Noel Morrow Flagg Senior passed away on February 21, 2022 at the age of 92. Below please find an account of his life from his family, many who live in Scarsdale.
Noel Flagg was the life of the party, and as he always did, he pulled an Irish exit leaving the dance floor on his own terms last Monday. His dedication to family and to living every day to its fullest was unmatched, and he was humbled by the love and friendship he found everywhere. His ability to make everyone feel as if they were a part of his family was honed over 91 years of an extraordinary life.
The son of Dorothy Ritter and Dr. Paluel Joseph Flagg, former president of the New York Society of Anesthesiologists, Noel Morrow Flagg, Sr. was born in New York City on December 9, 1930. His middle name was chosen in honor of Anne Morrow Lindbergh, Charles A. Lindbergh's wife, a close friend of Dr. Flagg. The eleventh of twelve children, Noel lost his mother when 11-years old, leaving him and his younger brother Tommy under the care of their beloved sisters, Jane and Dorothy.
Noel grew up overlooking the Hudson River from 87 Alta Avenue in the Park Hill section of Yonkers. He attended St. Dennis Grammar School, Fordham Prep School, and Gorton High School before joining NYU. During his Freshman year, he started his career at B. Altman and Company. In 1951, he was drafted to the United States Marine Corp. His time in the service was instrumental to seeding his love for golf and honing his bridge skills.
In 1954, Noel met Barbara Wirsing, and in Camelot fashion, married her in October 1956 at St. Dennis church in Yonkers. They welcomed their sons Noel Jr. in 1957, Hans in 1959, Kevin in 1963, and Stuart in 1966. The Flaggs and Barbara's parents and sister, Renate Wirsing, lived at 12 Withington in the Edgemont section of Scarsdale, New York, from 1963 to 2012.
Noel continued his career at B. Altman and Company as Vice President until 1990 when he launched his second career, consulting and appraising fine oriental rugs, never missing a day of work until this past Thursday, February the 10th. Through his years accumulating expertise on rare rugs, he traveled the world many times over, visiting China, India, Iran, Afghanistan, and all Persian territories.
A self admitted "avid, but a tad unbalanced golfer," Noel was his happiest at Scarsdale Golf Club that he joined in 1968 and was President of in 1978. To gather his family – all 11 siblings, 52 nieces and nephews and their offspring – he created the Flagg Open in 1970 which celebrated its 50th just before the pandemic. Apart from routinely allowing carts to drive themselves into the lake, his proudest golfing moment came in 1992 when he registered his first and only "Hole in One" using a 3 wood on the 120 yard par 3.
His true journey and happy place was with his family. At the 2015 Flagg reunion in the island of Vinalhaven, Maine, he concluded his toast to the 250+ family attendees with: "Our (The Flagg 12 siblings) work is done.
I am so proud of you all. Enjoy the ride, it's a beautiful one!" He loved and laughed. He danced and toasted with "Dewars and a pinch of dry vermouth only." Football was his betting ground, never missing a game – and was rather put off by the NY Giants recent demise. He celebrated winning big on his last pool just a week ago. He delighted in bridge, endlessly played gin, and hated losing.
Noel would "go down" to Longboat Key, Florida every winter, spending the two-day drive with a long serenade of loud bluegrass and endless phone calls to family and friends. His inability to visit everyone who wanted to see him along the way often inspired elaborate, if distorted, explanations. He couldn't muster a proper lie without a smirk, usually got caught, and laughed it off with a shrug. Always quick with a smile and in constant contact with loved ones, Noel was the first his family called if they wanted any "news" leaked. He lived like a legend and made everyone he cared for feel like one. His magic touched many and will continue on as we honor his eternal "joie de vivre."
With his four sons by his side, Noel died peacefully from sudden cardiac complications on February 21, 2022. Predeceased by his love of 52 years, Barbara Wirsing Flagg, and 10 of his 11 siblings, Noel is survived by his sister Mary Ann; his sons, Noel Jr, Hans, Kevin, and Stuart; three daughters-in-law, Elise, Eileen, and Sophie; seven grandchildren, Taylor, Lindsay, Griffin, Courtney, Elizabeth, Hans Jr., and Killian; and Max, his six-month old great grandson.
In lieu of flowers, and in honor of his oldest sister, Sister Virginia Flagg, donations to the Maryknoll Sisters in Ossining, New York, are greatly appreciated.
We thank you for all you did for him, meant to him and for reaching out these past few days. It means the world to us.
Officials Urge Con Edison to Provide Relief to Rate Payers
Details

Written by

Joanne Wallenstein

Hits: 1446
Governor Kathy Hochul, Public Service Commissioner Rory M. Christian and State Senators Andrea Stewart Cousins and Shelley Mayer all sounded the alarm about steep increases in energy bills that resulted in utility bills that were 58% higher for Westchester customers than the previous month.
In a letter to Con Edison sent on February 11, 2022, Governor Kathy Hochul said, "The extreme utility bill increases we are seeing across the state come at a time when New Yorkers are already struggling financially following the COVID-19 pandemic," Governor Hochul said. "Even though the spike we are seeing in electricity, natural gas and fuel prices were predicted and are due to severe winter weather, I am calling on Con Ed to review their billing practices because we must take unified action to provide relief for New Yorkers, especially our most vulnerable residents."
Rory M. Christian, who is the Chair and CEO of the Public Service Commission also wrote to Con Edison. He urged the utility to change their billing practices. He said, "Total bills for full-service mass-market customers billed at the end of January were 49 and 58 percent higher for New York and Westchester customers, respectively, from their previous bill for the typical energy usage. Department Staff estimates that approximately 70 percent of the increase in supply rates between December and January was attributable to Con Edison's forecasting hedge values being underestimated."
State Senate Majority Leader Andrea Stewart-Cousins and State Senator Shelley B. Mayer, who will be Scarsdale's State Senator following re-districting, sent a joint letter to Consolidated Edison and the Public Service Commission demanding that recent rate increases be suspended and other measures be taken to mitigate the impact of the dramatic jump seen in Con Edison ratepayers' bills.
"We have grave concerns about the financial shock these high costs will have for our constituents and others across New York State," said the Senators in their letter. "The rise in charges will result in serious challenges for many New Yorkers, particularly those already struggling to make ends meet."
Recent spikes in energy prices coinciding with a planned rate increase approved by the Public Service Commission have resulted in some ratepayers' bills more than doubling between December 2021 and January 2022. Both Senators had opposed the planned rate increase.
In the letter, which is attached to this press release, the Senators said the "situation is unacceptable" and called on the Public Service Commission and Con Edison to take immediate action to provide relief to ratepayers.
"Both the Public Service Commission and Con Edison have a responsibility to ratepayers, and such dramatic and unexpected cost increases demand action on your part in order to fulfill that responsibility."
What recourse do consumers have if they feel that they are being unfairly treated by the utility who has a monopoly here in Westchester? One reader recommended that users email the Federal Energy Regulatory Commission and ask them to investigate on Con Edison. Visit their website here -https://ferc.gov/ and email them at Hotline@ferc.gov.
Letter to the Editor: Reduce the Number of Half Days on the School Calendar
Details

Written by

Joanne Wallenstein

Hits: 602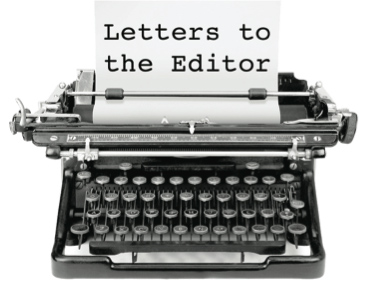 I urge the school to reconsider the number of half days in elementary school in the proposed schedule, as it places a meaningful burden on parents, is a hindrance to children's learning, and is excessive compared to other districts. In some cases, the number of half days results in Scarsdale having fewer instructional hours than peer elementary schools. Throughout a kids Scarsdale elementary education, a graduating Scarsdale 5th grader will have had a month (24 days) less of instructional hours than Rye or Chappaqua.

Based on the proposed schedule, students in Kindergarten through 2nd Grade have thirteen early dismissal days planned. These half days place an undue burden on working parents and raise issues of equity, as irregular school schedules often require parents to have a nanny to pick the kids up early or a working parent to take time off.

In addition, excessive half days for young children aren't good for their education. Kids five to seven years old thrive on consistency for learning and mental stability. A Scarsdale teacher recently told me that weeks with half days are the hardest because the kids are thrown off their schedule. Kids also can't get any learning in on a half day- imagine getting twenty three five year olds to take off their jackets, put their backpacks away and get seated only to ask them to do all that again three hours later!

We have heard that this is the best that we can do within the requirements, but that does not appear to be the case. Our district is a significant outlier compared to our peers. I have reviewed the publicly available school calendars of six other highly regarded neighboring public schools. Scarsdale has significantly more half days, sometimes as many as five times more frequently than other schools. I could only find one other schools that came close: Larchmont with ten. In looking at other schools, most of our peers take two days off for conferences yet we have three instructional days spread out of six work days. I have found only two peers that have the last week of school off as half days.

Many of our peers do not have half days during the last week of school. There are other ways to utilize this time and one is to move it to Winter Break. December is a very hard time to have school. Kids can't enjoy outdoor recess or lunch. The windows of the classrooms are open and kids are freezing while learning. In contrast, June typically has record low COVID case volume and weather conducive outdoor activities. If limiting the spread of COVID is a concern, I suggest that we maximize the amount of school that we have in June and minimize school in the winter months.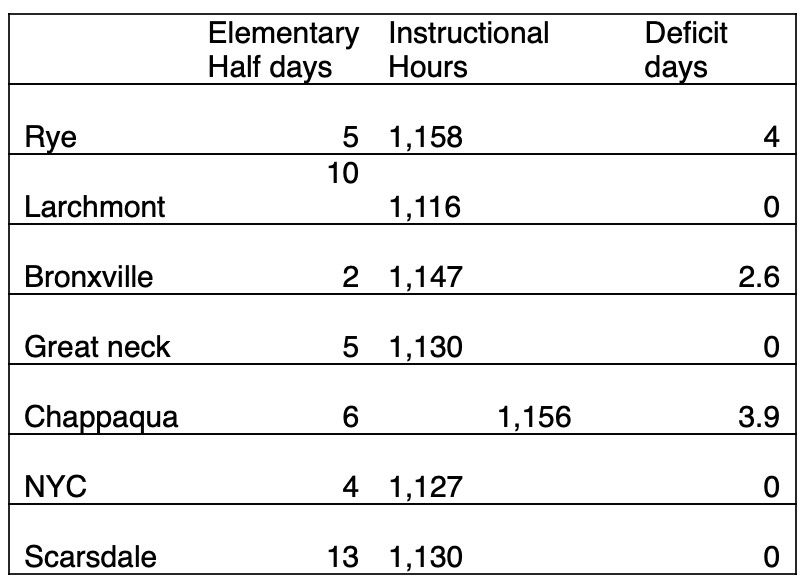 With this in mind, I'd like to make the following recommendations for the 22-23 calendar,

(1) Condense the number of half days into a smaller number of full days off to better support working parents and kids
(2) Move the June half days to Winter break to reduce teachers and students risk of COVID spread and infection
(3) Reconsider if we want to lag other schools in instructional hours
Dianna Cohen-Irom
New District Maps: Paulin Picks Up Edgemont, Stewart-Cousins Loses Scarsdale and Westchester Divided into Four Congressional Districts
Details

Written by

Joanne Wallenstein

Hits: 2827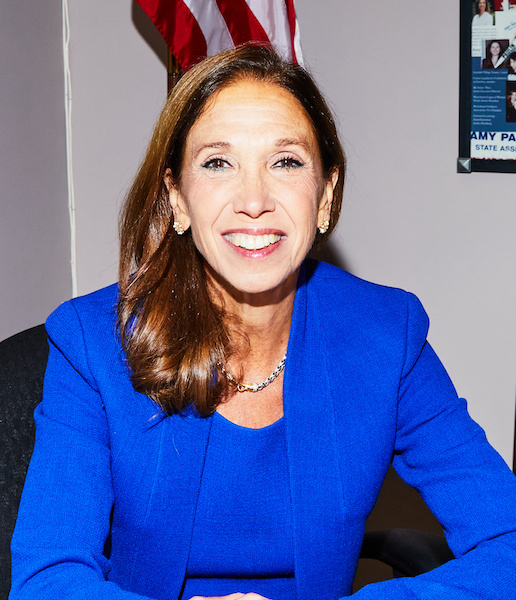 After months of discussion and debate, New York State's state legislature maps for the Assembly and Senate have been approved along with the new congressional districts. They are expected to be signed into law by Governor Hochul.
Under the new maps, Scarsdale residents will continue to be represented by State Assemblywoman Amy Paulin, who is herself a Scarsdale resident. She will add Edgemont to her district. However, in the NYS Senate, Scarsdale will now be in Shelley Mayer's district, rather than in the district of Democratic Majority Leader Andrea Stewart Cousins, who is a familiar face around town.
Commenting on the new maps, Paulin said, "I'm thrilled that the proposed new map for my Assembly district now includes Edgemont! It's a great fit for Edgemont to be in a district with Scarsdale as they share many community organizations and institutions – such as Scarsdale Edgemont Family Services, boy and girl scout troops, and news services. I'm looking forward to representing the best interests of Edgemont and will continue to represent and advocate for Scarsdale and the other communities in my district. I'm hopeful that after the bills for the new district maps are approved in the Legislature (the Legislature's vote is on Thursday, February 3) Governor Hochul will sign them into law!
In the proposed Senate district, Scarsdale will now be represented by Senator Shelley Mayer while Edgemont will continue to be represented by Senator Andrea Stewart-Cousins. I highly respect and have great relationships with both of these Senators. Even though Edgemont will be getting a new Assemblymember and Scarsdale will be getting a new Senator, from having worked with both of them over the years I'm confident that we'll continue to be a successful legislative team for the Scarsdale and Edgemont communities."
In the new congressional maps, Westchester County has been divided into four districts, with the shore towns of Rye and Mamaroneck joining a district that contains Nassau and portions of Suffolk County, formerly represented by Thomas Suozzi who is running for Governor. Scarsdale will remain in the district that is now represented by Jamaal Bowman, but the district lines have been changed so that he loses some portion of the Bronx, but extends further north to Putnam and Carmel.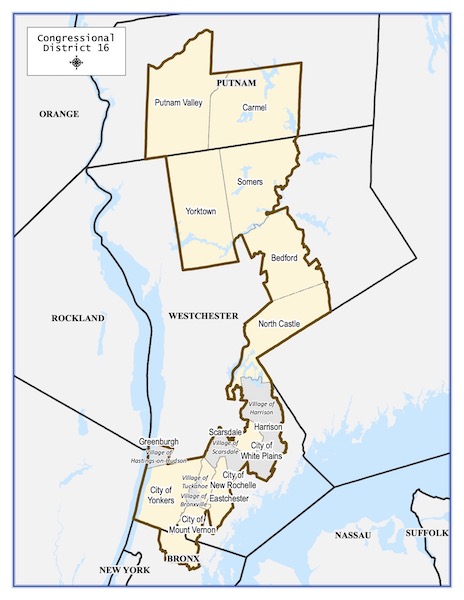 Jamaal Bowman's district will extend from the Bronx to Carmel
Mondaire Jones, who formerly represented communities as far east as Port Chester and Rye will lose sections of Westchester and pick up more of Sullivan County. He will also pic up Edgemont which was formerly represented by Bowman.
Why is Westchester being divided into a jigsaw puzzle? Census data necessitated that New York State must lose one seat in Congress. At the same, Democrats, who now control a 2/3 majority in each house of the NYS Legislature, have the ability to unilaterally approve the new districts for New York State.
According to experts, due to their current supermajorities, Democrats are using the tactics that both parties have utilized in the past when they have had full control of redistricting in other states. Notably, this was done by the Republican Party in several states in 2012, including in New York State when the Republicans redrew the NYS Senate lines heavily in their favor. As a result, the Democrats have undone the heavy-handed Republican gerrymandering in the NYS Senate from 2012, and have redrawn the Congressional lines to favor more Democratic leaning districts. Democrats are hopeful that these new Congressional maps will allow them to pick up three additional seats in Congress for New York State.
However, the League of Voters of Scarsdale concurred with the LWVNYS who said,
"New Yorkers have been completely shut out from the redistricting process. Instead of ensuring that the public has a say in what their future districts will look like, the Legislature has instead disrespected the process put in place by voters in 2014 by planning to steamroll redistricting legislation through the Assembly and Senate. New Yorkers deserve a transparent and fair redistricting process, and it is shameful that the Legislature has denied them this. The League of Women Voters of NYS believes that voters should choose their representatives, not that representatives should choose their voters. Partisan gerrymandering is banned under the state constitutional amendment passed in 2014, yet the maps released on the 31st and the 1st reflect a Legislature that appears to care more about favoring partisan interests than it does for fair maps."
See the new maps below: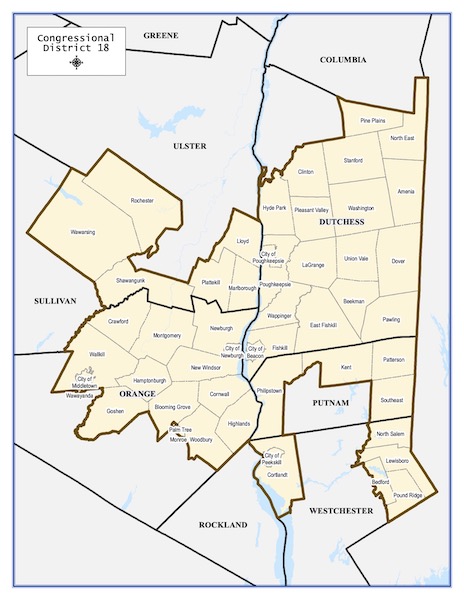 Pound Ridge, Bedford and North Salem will be in Sean Maloney's district with Duchess and Orange counties.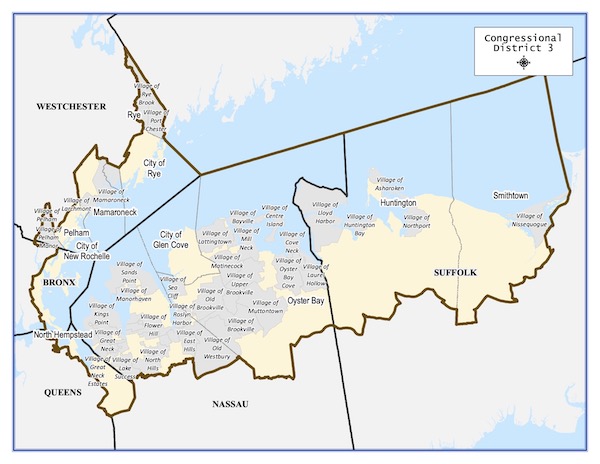 The shoreline communities of Rye, Mamaroneck and Pelham will now join a LI district formerly represensted by Thomas Suozzi.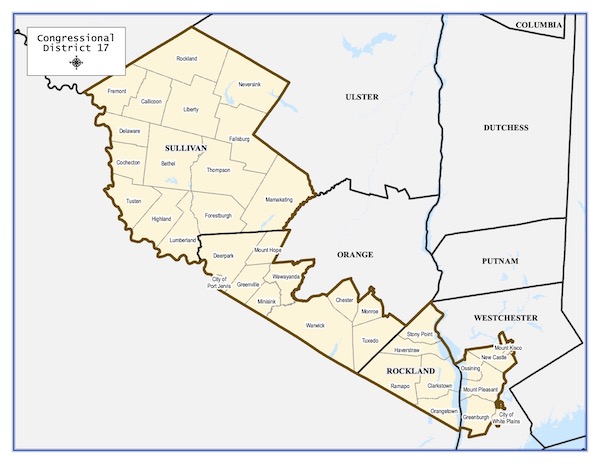 Mondaire Jones has traded portions of Westchester for Sullivan County.
SHS Drama Club's Student Directed Plays on Stage and Streaming This Weekend
Details

Written by

Joanne Wallenstein

Hits: 1091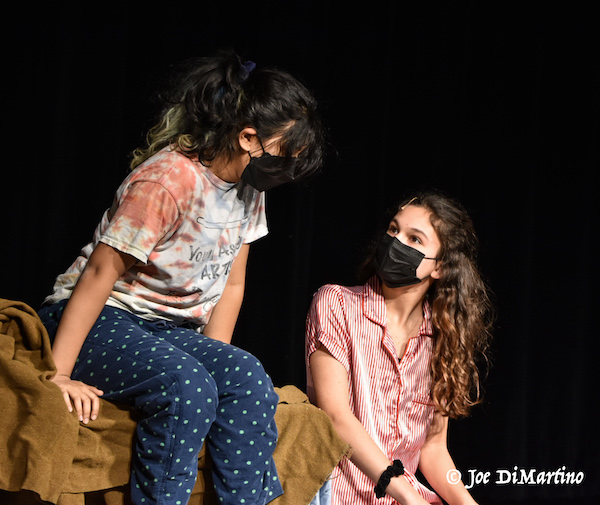 The Scarsdale High School Drama Club comes together once again for their yearly student-directed plays, putting together two one-act plays. One is a comedy called "Crazytown," about a ridiculous town showcasing their craziness through their evening newscast. The other play is a drama called "4 AM" which shares the various experiences of being awake at 4 am (Rated PG-13).
Shows are in person in the SHS auditorium on Friday night January 21 at 7:30 pm and Saturday January 22 at 7:30 pm or can be viewed online. Purchase your tickets here. The maximum number of attendees per show is 120, so buy your ticket early!
Janmariz Deguia, the student who directed Crazytown said, "Crazytown has been a wonderful experience. It's funny going from being on stage to the other side of it all. Luckily, directing did not feel new; it just felt great. It combined my passion for leadership like student government and my immense love for theatre into one amazing position. I hold more titles such as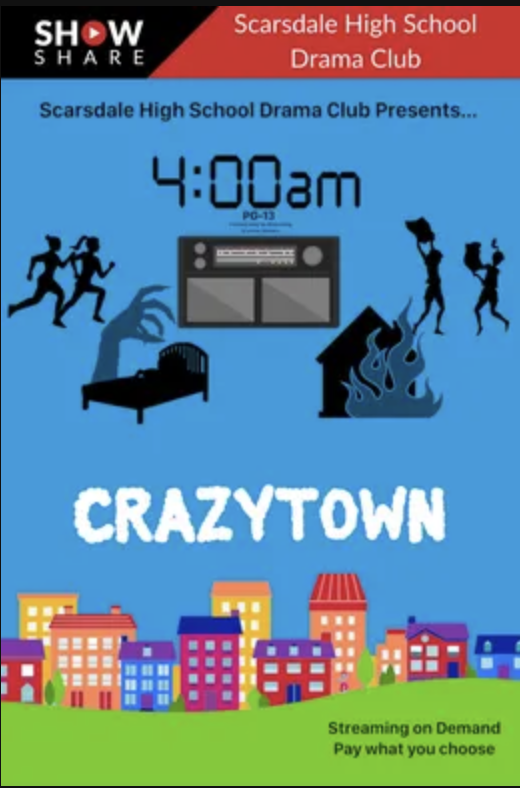 "founder and director of Project Calendula"--a mental health awareness initiative--but it's a little different. Directing is less about managing work, supervising events, and dealing with paperwork. To me, it's about putting a vision of art onto stage by giving suggestions. By guiding people to connect with each other and the audience the best. Directing is not super direct all of the time! It's loose and it's fun and at the end of the day, it's art. For this show, it was also about helping people gain stage confidence. There's nothing like seeing my actors grow; I'm just so proud."
"I'm beyond grateful for everyone's hard work despite it being many people's first time acting; their flexibility and perseverance through Covid related changes and their support were incredible. I've had a difficult time these past couple of months, and I could not have done this without the support from SHSDC. Ms. Malecki and Dr. Graybill specifically have been huge helps and amazing motivators. This show would be nothing without my assistant director, Maud, and our amazing crew. Everyone from stage crew to production to costumes deserves a big thanks!"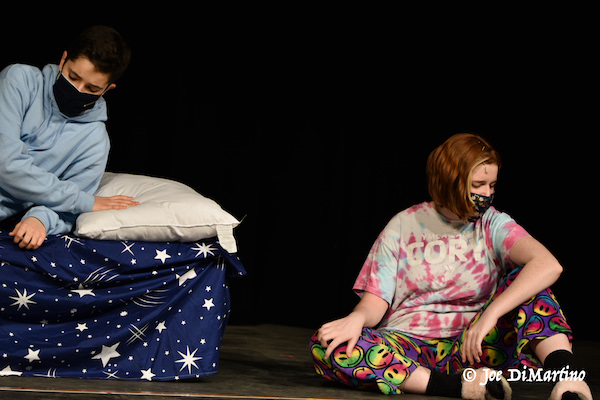 Photos by Joe DiMartino