Book Launch Party: Secrets of the Italian Island
Details

Written by

Joanne Wallenstein

Hits: 743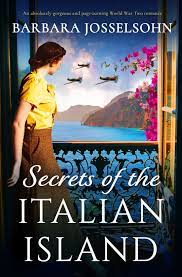 Scarsdale author Barbara Josselsohn will discuss her new book, Secrets of the Italian Island at a book launch party at Scarsdale Library on Monday June 5 from 5:30- 7:30 pm. The event will be held on the lawn outside the library where Josselsohn will speak with Dara Gruenberg, the former President of the Friends of Scarsdale Library about her book, trends in historical fiction and more for book lovers.
Secrets of the Italian Island is Josselsohn's sixth novel and her first foray into the historical fiction genre. It takes place in two locales and two different eras:
Italy, 1943. A castle once full of love and laughter is left in ruins by the Nazis, as three sisters are torn apart by one terrible mistake...
New York, present day. Broken by the loss of her beloved grandmother Annalisa, who raised her all alone, Mia is shocked when she finds an old letter sent from Italy in her belongings. Annalisa never told Mia about the magnificent, vine-covered castle on Isola di Parissi where she spent one long summer under the Italian stars. Or that she was accused of something terrible in the darkest days of World War Two...
Arriving on the stunning Italian coast just a boat ride away from Parissi, Mia is devastated to find the island closed to visitors. Desperate to find out what her grandmother was hiding, she finds dark and brooding local guide Leo, who promises to help her sneak in.
As they explore the crumbling castle surrounded by lush olive groves, Mia begins to fall in love with passionate Leo and the beautiful country he calls home. And soon they find handwritten notes hidden in the walls, which confirm her grandmother's heartbreaking story. Annalisa arrived on the island with her two sisters but was forced to abandon them when the Nazis invaded.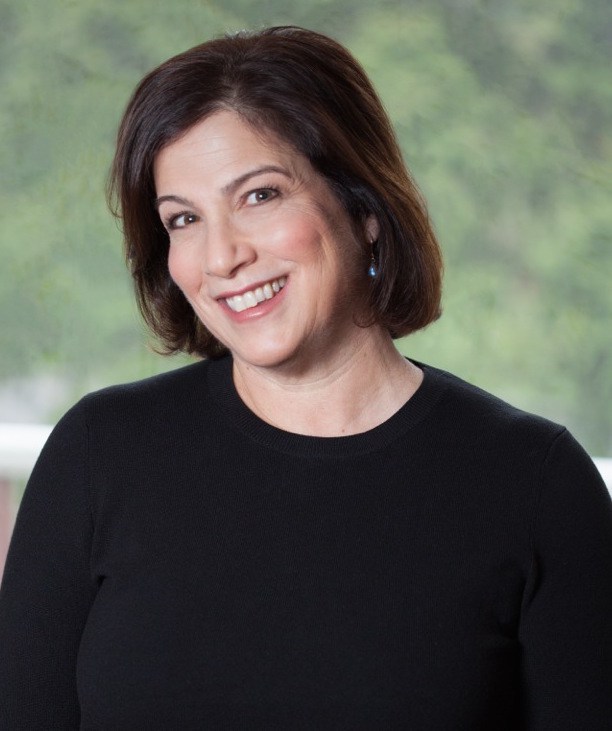 Barbara Solomon Josselsohn
Mia soon realizes that the accusation against Annalisa might be true, and that Leo has his own reasons for wanting to dig up her family's past. The terrible mistake Annalisa made tore apart the island community. Will it force Mia to leave Leo, and Italy, forever?
An epic, heart-wrenching tale based on the incredible true story of an island at war. Fans of Lucinda Riley, Fiona Valpy and Victoria Hislop will be utterly gripped.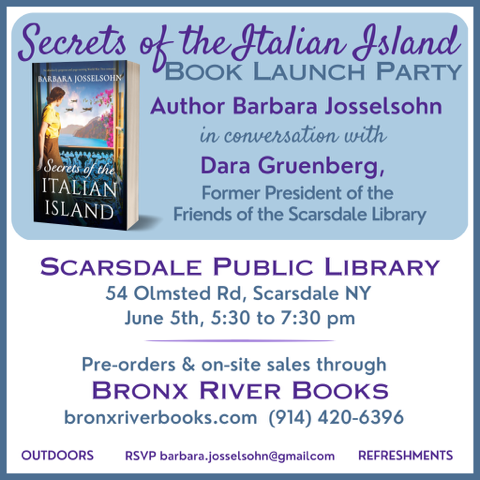 About the book, Jossselsohn says, "I was very moved by the idea of a breathtakingly beautiful place that inspired great thoughts and creative works, a place that was glorious for a time but couldn't last in the face of war. I started to think about how fleeting inspiration is, how transitory the moments when true brilliance is nurtured, and how far into the future the devastation of war can extend.?
Josselsohn is the author of five previous novels including The Lilac House, The Bluebell Girls, The Lily Garden, The Cranberry Inn, and The Last Dreamer. She has also written hundreds of articles and essays in major and regional publications about family, home and relationships. She lives in Scarsdale and enjoys escaping to the beach or the mountains whenever she can. Other than writing, her biggest passion is her family: her husband, her three kids, and her rescue pup, a mini-schnauzer named Albie. She is currently at work on Book 2 of her Sisters of War series, a follow-up to Secrets of the Italian Island.
Sign up here to attend the book launch party at Scarsdale Library on Monday June 5 from 5:30-7 pm.
Shop Now for Mother's Day on Sunday May 14
Details

Written by

Joanne Wallenstein

Hits: 1173

Mother's Day is on Sunday May 14 - just days away. Now's the time to consider what you're giving to your Mom, wife, girlfriend, grandmother, stepmother, mother-in-law, aunt or any of the special women in your life.
You don't need to go far to find a way to pamper her, adorn her and brighten up her day. See below for a selection of gifts from local merchants. Support these local businesses so they can support you!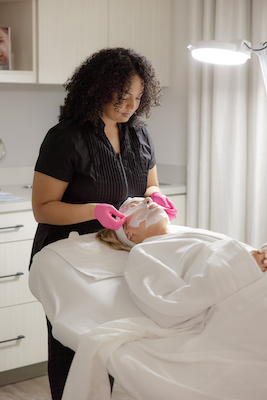 Happy Mother's Day!
Greenwich Medical Spa
Greenwich Medical Spa is founded on deeply personalized care to ensure your non-surgical facial and body contouring treatments perfectly align with the results you seek. Our nationally recognized team works closely with you, providing award-winning care and results found nowhere else. Treat your Mother or loved one to a skin-glowing facial or let them call the shots with a GMS gift card.
1132 Wilmot Rd, Scarsdale 914-722-6869, www.greenwichmedicalspa.com Email: yourskinspecialist@greenwichmedicalspa.com
I Am More Scarsdale
To Celebrate Mother's Day, enjoy 20% off all Regular-Priced Clothing. Treat Mom to the hottest clothing, accessories and jewelry from I Am More on Spencer Place in Scarsdale Village. Shop for these gifts and more fashionable items she'll love.
I Am More Accessories: The perfect finishing touch to any outfit (Retail $40 - $265)
I Am More Spring Clothing: Curated spring tops, skirts, and dresses (Retail $185 - $732)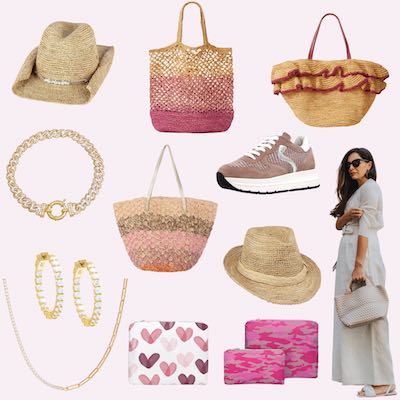 I Am More Scarsdale, 6 Spencer Place, Scarsdale, (914) 723-6673, www.iammorescarsdale.com, @iammore.scarsdale, Monday-Saturday 11am-5pm (and by appointment)
Oasis Day Spa
The Countdown to Mother's Day has begun and Oasis Day Spa in Dobbs Ferry has the perfect gift ideas and offerings just for Her! Give Mom a Hydrafacial boost with the Healing Hands Hydrafacial Mother's Day Special or book her one of our award-winning massages on the Oasis Rooftop Garden. Exclusively for Scarsdale10583 readers, you can also enjoy 15% OFF Spa Dollar Gift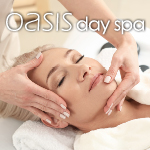 Cards of $300 or more with the code: SDMD23

Learn more about Oasis Day Spa's offers for Mother's Day.
ScentFluence
Flowers, Champagne, and Chocolate are in the air this Mother's Day with ambient scented oils and luxury diffusers ScentMay2022from ScentFluence. Stop in for a beautiful selection of memorable gifts, including our beloved hotel scents, inspiring yoga scents, uplifting and refreshing scents, and so much more. So many beautiful gift options, PLUS FREE gift wrapping!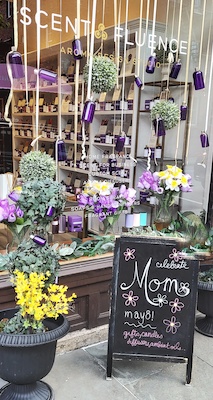 ScentFluence, 22 Harwood Court, Scarsdale Village , Tues-Fri 12-5 / Sat 11-6, www.scentfluence.com
Vintology
We love our Scarsdale mom's. Happy Mother's Day! Enjoy today and everyday.
Château de Berne Romance Rosé: Straight from the shores of the Mediterranean, the new 2022 Romance vintage is soft and full of berry and floral aromas with a nice light pink color. This light and fruity vintage is made for pool side sipping with its inviting fresh and vibrant nose with elegant softness, that hits you at the front of the tongue on the first sip. Romance is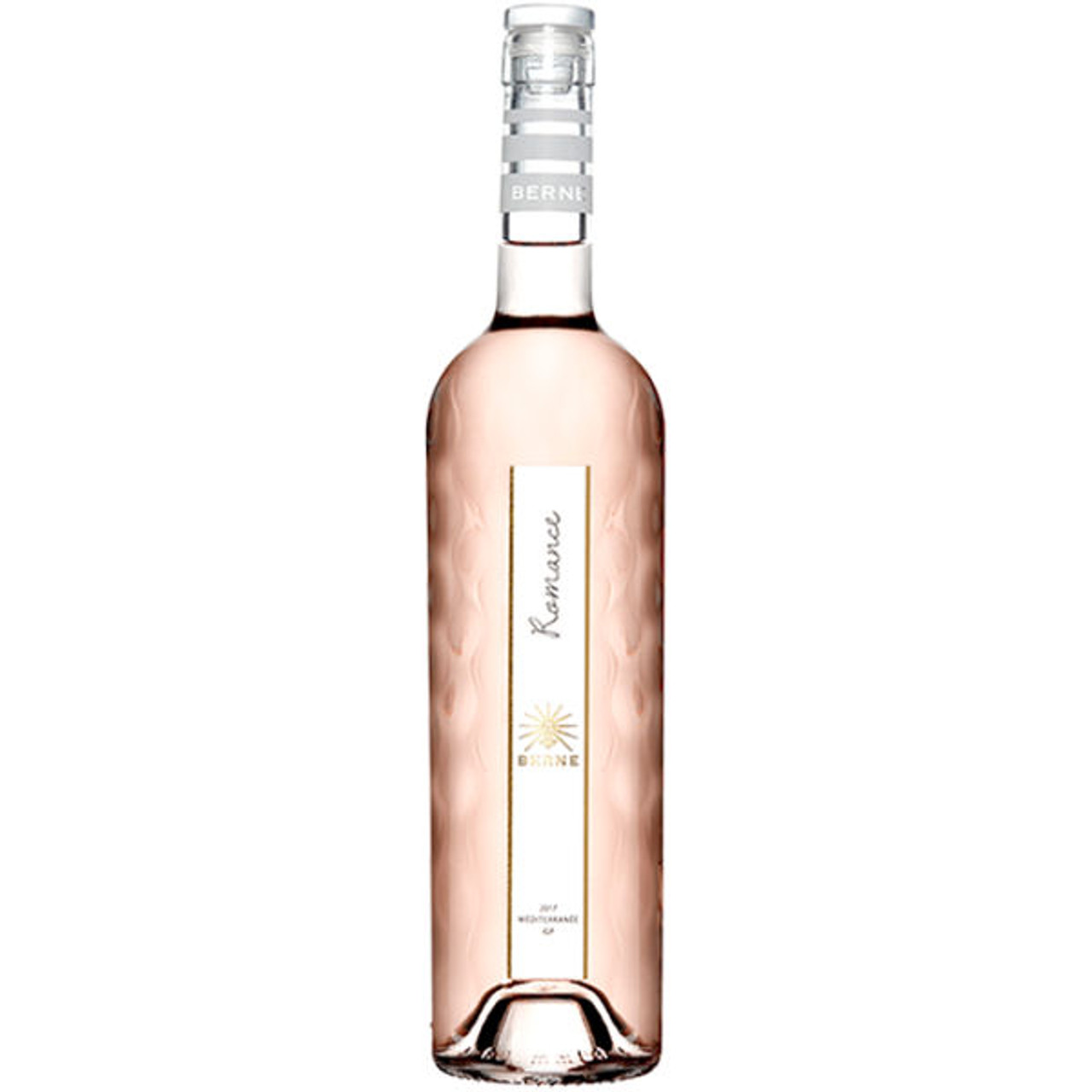 a juicy and fruit forward vintage that will pair nicely with spicy Asian cuisine, taco night and shellfish, but also stands on its own for any occasion.
Vintology Wine & Spirits, 2 Palmer Avenue, Scarsdale, NY 10583. Tel: 914-723-2040, www.vintology.com
Eye Gallery of Scarsdale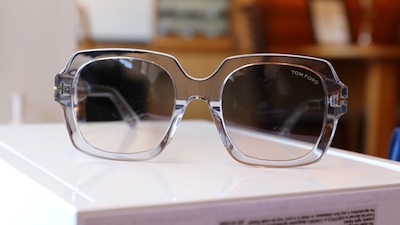 The Eye Gallery of Scarsdale invites you to check out the latest sunglasses and eyewear for spring. With new styles from Celine, Chanel, Chrome Hearts, Jacques Marie Mage, and Barton Perriera you will never run out of options for gifts this year! And while you're in town make sure to make an appointment for your annual eye check-up.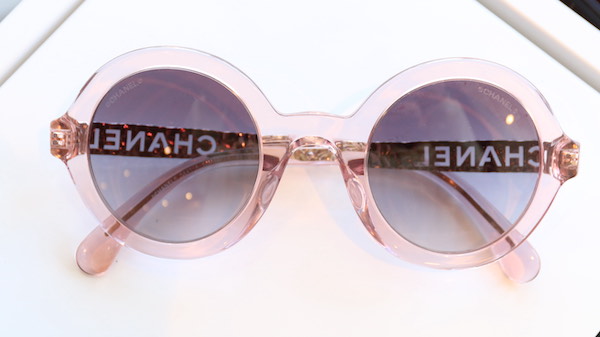 Eye Gallery of Scarsdale, 8 Spencer Place, Scarsdale, (914) 472-2020
Hair Saloon and Café

Treat yourself and a friend to lunch, a cocktail and a hair appointment or spa treatment at the Hair Saloon and Café on Scarsdale Avenue. Danielle Settembre, with over 10 years of experience at Elizabeth Arden's Red Door and the daughter of restauranteurs, combined her passions to create a new experience for salon goers.hairsaloon
Make an appointment for a haircut, hair dye, make-up, facial, wax or brow treatment and enjoy a wrap or panini with a drink too. A great way to destress during the holidays. Mention Scarsdale10583 and get a free cocktail at your first appointment.
Announcing our new line of all natural hair and body care products. Stop by the Hair Saloon to pick up our new naturally nourished, highly hydrating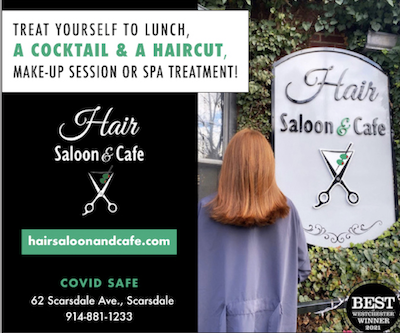 shampoo and conditioning bar plus body soaps and candles. All great for you and for holiday gifts.
Hours: Tuesday through Thursday from 8:30 to 7 pm, Friday to 8 pm, Saturday to 6 pm, Sunday from 9 am to 4 pm. Stop by for a drink from Thursday through Saturday until 9 pm. Covid safe … and a winner of the Best of Westchester 2022. Hair Saloon and Café, 862 Scarsdale Avenue, Scarsdale, 914-881-1233. www.hairsaloonandcafe.com.
Tickets Now on Sale for the Scarsdale Music Festival on June 3
Details

Written by

Joanne Wallenstein

Hits: 1390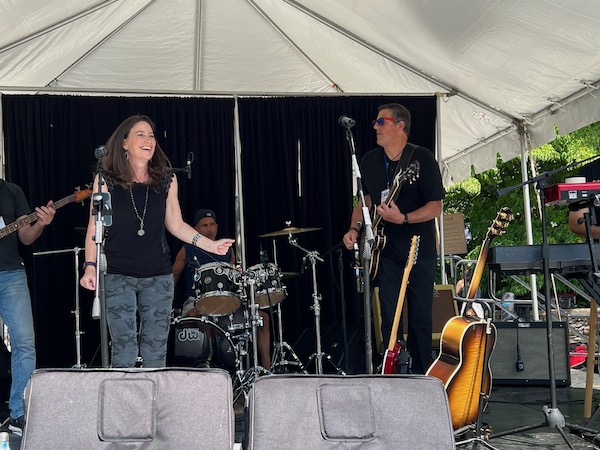 Tickets are now on sale for the 3rd Annual Scarsdale Music Festival (SMF), presented by Morgan Stanley. This exceptional, family-friendly community event will take place on Saturday, June 3rd, rain or shine, in Scarsdale Village from 12-7pm. Join us for a festive day full of live music, food, drinks, and family fun activities for people of all ages. Purchase your tickets here.

SMF is designed to bring the community together by celebrating its love of music with local bands and musicians who love to perform. This year's incredible talent line-up includes Alex Cano, BOMBZR, Conversing with Oceans, Gentlemen of Soul LSM, Rennie Pincus & Friends with Lovelight, Rachel Bochner, Skyfactor, The Del Bocas, The Velcrows, and NYS Music Festival winner Mainline. These spectacular bands will be performing on two live stages, presented by Advocate Brokerage Corp. with Pure Insurance, Houlihan Lawrence, and Pepe Auto Group.

Scarsdale Music Festival will feature a selection of savory and sweet offerings from Green Street Food Truck, Longfords Ice Cream, Meritage, One Rare Italian Steakhouse, Pizza Vitale Truck, Poke Motion Truck, Popojito, Rockland's Kettle Corn Truck, and Westchester Burger Truck. In addition, the Scarsdale Police Benevolent Association will host its annual BBQ Bash, and the Scarsdale Uniformed Firefighters Association will be serving brisket and pulled pork sandwiches.
Guests can wash down all that delicious food with a cool drink! Attendees 21+ can enjoy great beer and wine by the glass, available for purchase at two main bars. New for 2023, attendees can consume alcoholic beverages throughout the event venue. The Grand Tasting Tent, presented by Zachys, will feature a selection of fine wines from around the world, spirit cocktails and craft beer. Guests will have the chance to taste, talk and learn from industry experts in this uniquely curated tasting event. It is a VIP experience with prime stage viewing not to be missed!
This year's expanded Family Fun Zone is presented by Scarsdale Moms, and will feature numerous vendors and activities geared towards pre-school and elementary-aged children, including balloon artists, face painters, arts and crafts, DIY slime, beading, STEAM activities, sports, music demonstrations and more! Participating vendors and community partners include: Crestwood Music, Faces by Wells, Fenom Fit, Hoff-Barthelson Music School, Kids in Sports, Never Stop Moving 365, Pizzazzles, Scattered Books, Scarsdale Forum, SNAP (Scarsdale Neighborhood Association Presidents), Shake it Off, Splash Lab New Jersey, Sparklicious, Stemsory, and Treat Party. Fan favorite Scarsdale Police and Fire Vehicles will also be present along with the Scarsdale Volunteer Ambulance Corps for safety tips, tours and more!
"We are thrilled to rejoin the Scarsdale Music Festival as its presenting sponsor for the third time in as many years," said Sandra L. Richards, Managing Director and Head of Global Sports & Entertainment at Morgan Stanley. "Last year's event was a wonderful celebration of diversity and culture through music, food and fun that galvanized the Greater Westchester Community to come out and spend a day grooving with friends, family and loved ones. We look forward to enjoying the third annual Festival this summer!"

Scarsdale Music Festival will be donating a portion of the proceeds to the Center for Cancer Care at White Plains Hospital. Our donation will help fund their mission to provide third-party transportation for better access to appointments and provide specialized staff as "screening navigators" to assist in understanding the cancer treatment process.
"We are so appreciative that the Scarsdale Business Alliance has chosen the White Plains Hospital Center for Cancer Care as the beneficiary of this year's Scarsdale Music Festival. It is our mission to care for our community, but it is really our community that cares for and supports each other, and we look forward to celebrating with our friends and neighbors at this wonderful event," said Jill Schulmann, Senior Director of Operations at the White Plains Hospital Center for Cancer Care.
SMF is a free community event, with a suggested minimum donation of $10 per adult. Kids' wristbands are available for purchase ($35 in advance/$40 on-site) to participate in most of the Family Fun Zone activities. In order to consume alcohol, you must show ID to prove that you are over 21. Beer ($8) and wine ($10) will be available for purchase by the glass on-site. Entrance to the Grand Tasting Tent requires a designated wristband ($30 in advance/$35 on-site). All food and non-alcoholic beverages are pay-as-you-go.
This year's SMF features a "Pick a Prize Raffle." In addition to the sought after guitars from Rudy's Music, this year's prizes include gift cards for shopping and dining, certificates redeemable for health, beauty and wellness services as well as select tangible items. Raffle tickets may be purchased in advance or on-site individually for $10 or packages of six for $50.
Attendees can choose which raffle prize(s) they want to enter into the draw for and how many of their tickets they want to put towards each prize.

Donation tickets, wristbands and raffle tickets are now on sale: scarsdalemusicfestival.com. Tickets will also be available for purchase on-site at the Festival by cash or credit card.

FREE PARKING is available in the Freightway Garage and adjacent outdoor parking lot (72 Freightway) as well as the lower two levels of the Christie Place Garage (64 East Parkway).
The SBA is delighted about its continued partnership with the Conservation Advisory Council (CAC) to make SMF a zero-waste event.
The SBA is thankful to all the 2023 SMF event sponsors for their generous support. Presenting Sponsor: Morgan Stanley; The Live Stages are presented by Advocate Brokerage Corp. with Pure, Houlihan Lawrence & Pepe Auto Group; The Grand Tasting Tent is presented by Zachys; The Family Fun Zone is presented by Scarsdale Moms; Platinum sponsors: Compass, Julia B. Fee Sotheby's International Realty, M.S. Walker, Scarsdale Improvement Corp., Partyline Rentals, Spencer East Realty, The UPS Store; Gold sponsors: Douglas Elliman, GameChanger, Neave Group Outdoor Solutions, Scarsdale Security; Silver Sponsors: Creative Rajni, Mark Jessamy Photography, NYS Music, Rudy's Music, Veterinary Emergency Group, Westchester Magazine. All event sponsors and vendors listed as of 4/14/23.
The Scarsdale Music Festival is a not-to-be missed experience! The SBA is a non-profit organization dedicated to supporting the Village of Scarsdale and its local businesses.
For event information and tickets: www.scarsdalemusicfestival.com and follow us on Instagram @scarsdalemusicfestival. For sponsorship opportunities: info@scarsdalebusinessalliance.com.
For information about the Scarsdale Business Alliance: www.scarsdalebusinessalliance.com and follow us on Instagram @scarsdalebusiness.

Shoeless Suspect Arrested After Lengthy Manhunt in Scarsdale
Details

Written by

Joanne Wallenstein

Hits: 5350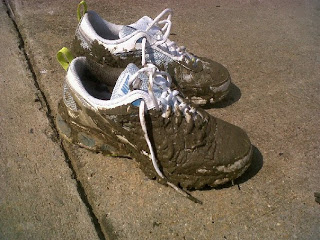 It turns out that Scarsdale Police had good reason to lock down to schools and warn residents about the manhunt for a suspect who was on the loose in Scarsdale on the afternoon of April 24, 2023. The disruption overtook Scarsdale for much of the afternoon and evening, culminating in the capture and arrest of an 18 year-old man from Connecticut who lost his shoes in the chase.

According to Westchester County Police spokesperson Kieran O'Leary the incident began in the early afternoon when county police got an alert about a stolen car from Westport that was spotted near Pelham.
O'Leary says, "At 1:35 p.m. the Real Time Crime Center notified patrol units that a stolen black Audi was traveling near the Pelham-Mount Vernon border. A County Police officer located the stolen car on East Sandford Boulevard. The Audi abruptly turned into Union Avenue where a male passenger jumped out and ran off. He dropped a semi-automatic handgun as he did so. That suspect was captured after a foot pursuit with the assistance of Mount Vernon police officers.
The other suspect took off in the stolen Audi, proceeding up the Hutchinson River Parkway toward Connecticut. O'Leary says, "A short time later, the officer spotted the fleeing Audi being driven recklessly, weaving in and out of traffic. As he caught up to it, the stolen car sideswiped a motorist near the Weaver Street exit. The officer stopped to render assistance to the occupants of the struck vehicle who suffered minor injuries."
The suspect jumped out of the car and police found the Audi abandoned near the Mamaroneck Road exit with a "MAC-10" style submachine gun inside.
Multiple police agencies responded to search for the second suspect, including the Scarsdale Police Department, Town of Mamaroneck Police Department, New Rochelle Police Department, MTA Police Department and members of the FBI Safe Streets Task Force. Westchester County Police also deployed its Aviation Unit helicopter, its tactical team (known formally as the Special Response Team), and a tracking canine/bloodhound.
A command post was established with County Police, Scarsdale Police Chief Andrew Matturro and Town of Mamaroneck Police Chief Paul Creazzo supervising the response.
The Scarsdale School district initiated a lockout at several schools. Here is what an email from the superintendent said: "Once we learned of this situation, we initiated our lock out protocol at both schools, and temporarily held dismissal. We also temporarily held an athletics bus travelling to Crossway Field. Throughout the situation, we were in contact with our partners at SPD, who kept us apprised of the evolving event. The lock out was lifted at Quaker Ridge first, allowing for normal dismissal. However, Heathcote's dismissal needed to be delayed by approximately 15 minutes. In each case, the decision to lift the lock out was informed by our dialogue with SPD."

After school baseball practice and soccer tryouts were scheduled at Crossway Field. Parents had driven kids to the field but were not letting them out of the cars as they were not sure if it was safe. A bus filled with athletes also waited for instructions. Eventually they were allowed to dispense the kids onto the field.
Police searched for hours but were unable to locate the suspect. An observant foursome who was playing golf at a nearby golf club, provided police with a more detailed description of the suspect, including the fact that he had no shoes on his feet. They sent out multiple emails to the community asking them to be on the lookout.
At 7:26 pm they said, "The second suspect fled the scene in the stolen vehicle, ultimately having crashed on the Hutchinson River Parkway. Upon crashing, the driver escaped from the scene on foot, having last been observed by County police in the vicinity of Griffen Avenue and Mamaroneck Road.
Scarsdale Police and Westchester County Police have been in the area searching for the subject since the time of the crash and have not yet apprehended the individual. It is possible the person has left the area.
At this time, the police presence is scaling down, though Scarsdale and Westchester County Police will continue to be observed patrolling the area.
If you observe anyone suspicious, please report your observation by calling 911. Should the suspect be apprehended, we will update the community."
These emails proved to be valuable when around 8 o'clock that night a resident on Continental Road spotted a shoeless man ringing doorbells in her neighborhood and promptly called police. Scarsdale Police found the suspect and took him into custody. Earlier in the day, police recovered the man's shoes in a swampy area where it appeared he ran right out of them.
Westchester County Police charged Jariel Agron, 19, and Jose Garcia, 18, both of New Britain, Conn., with Criminal Possession of a Weapon 2nd and 3rd Degree, and Criminal Possession of Stolen Property 4th Degree. Additional charges are likely. They were held overnight at County Police headquarters in Hawthorne pending arraignment today in Mount Vernon City Court.
What We Bring to the Practice of Medicine: Local Physician Co-Authors Book
Details

Written by

Joanne Wallenstein

Hits: 1295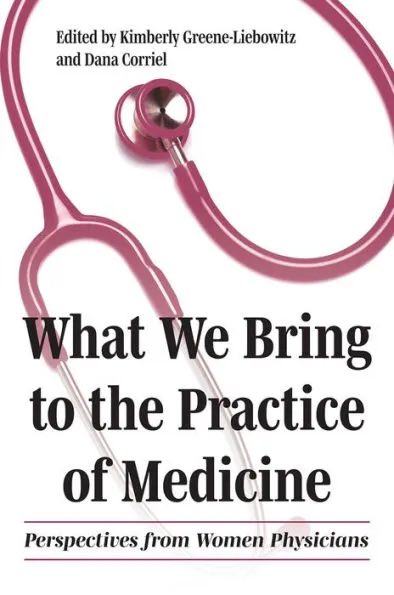 Greenacres resident, mother and physician Kimberly Greene-Liebowitz recently co-edited a book of personal essays from female physicians working in diverse fields of medicine around the world. Liebowitz and Dr. Dana Corriel invited colleagues in the field to share their thoughts and experiences on training to be a doctor, barriers to career advancement and success and the challenge of balancing demanding professional lives with domestic responsibilities, highlighted during the. COVID-19 pandemic.
"What We Bring to the Practice of Medicine" includes 40 essays about which Dr. Suzanne Koven says, "Some are sad, funny, infuriating or inspiring. All are unforgettable."
The book is published by Kent State University Press and is available in print or audio. See the links below.
We spoke to Greene-Liebowitz about the book and her experiences as a parent in Scarsdale and here is what she shared:
What inspired you to write the book?
Dana Corriel, my partner in this project, came up with the idea. She had started to see some collections of writings by women physicians and wanted to create something curated and edited. She had started to solicit submissions when I reached out to her to discuss the book. We realized during that conversation that we balanced each other out well, so we decided to partner up. She's got a very big social media audience and her own company, so she's able to publicize in a way that I am not. Our alliance has broadened our contacts. I have experience with writing and revising, have taken multiple writing classes and written several books, so I bring writing and editing skills to the table. While it wasn't my idea at the beginning, I have found it a fascinating experience - I've met a lot of people, seen a snapshot of others' experiences, and been able to bring these stories to the public. Given all the issues around healthcare, I think these essays offer incredible value by humanizing physicians and allowing those considering a career in healthcare to see what it looks like for women who are literally "in the trenches."
Who is the target audience?
The target audience includes those interested in learning more about the challenges facing women physicians; parents of girls interested in STEM fields; women physicians and their supporters; and anyone who has known or been cared for by a female physician. It's edited for a lay audience, and relatable for non-physician providers, so we would be thrilled to see interest from others as well.
How did the pandemic influence the content and the process for having it published?
We started the project before the pandemic, and then when things really took off in March 2020, we had to try to work on the book with kids and spouses at home. Our physician-authors were working incredibly hard so getting edits back was difficult, delaying book completion and proposal submission. Once we started submitting, though, I imagine our process was the same as everyone else's. I just looked back over the email file where I keep the rejections, and it felt like there were a ton, but really, there weren't so many. With regard to the pandemic: I made the decision that we needed to include a piece about the pandemic, and that's Katharine Miao's essay. It's a beautiful snapshot of those early months when we were watching COVID race across the globe, wondering when it would strike.
How did you go about recruiting the other physicians to write to select topics?
Dana runs a company called SoMeDocs. She posted a request for submissions on all the social media (LinkedIn, Instagram, Facebook, and Twitter) associated with her company, including her website (doctorsonsocialmedia.com); and together we posted requests for submission under our own handles on physician-only social media groups on Facebook. In addition, we reached out to people we knew personally or who we had "met" in these physician groups to seek submissions.
How has the experience for becoming a doctor changed for women since you did your training?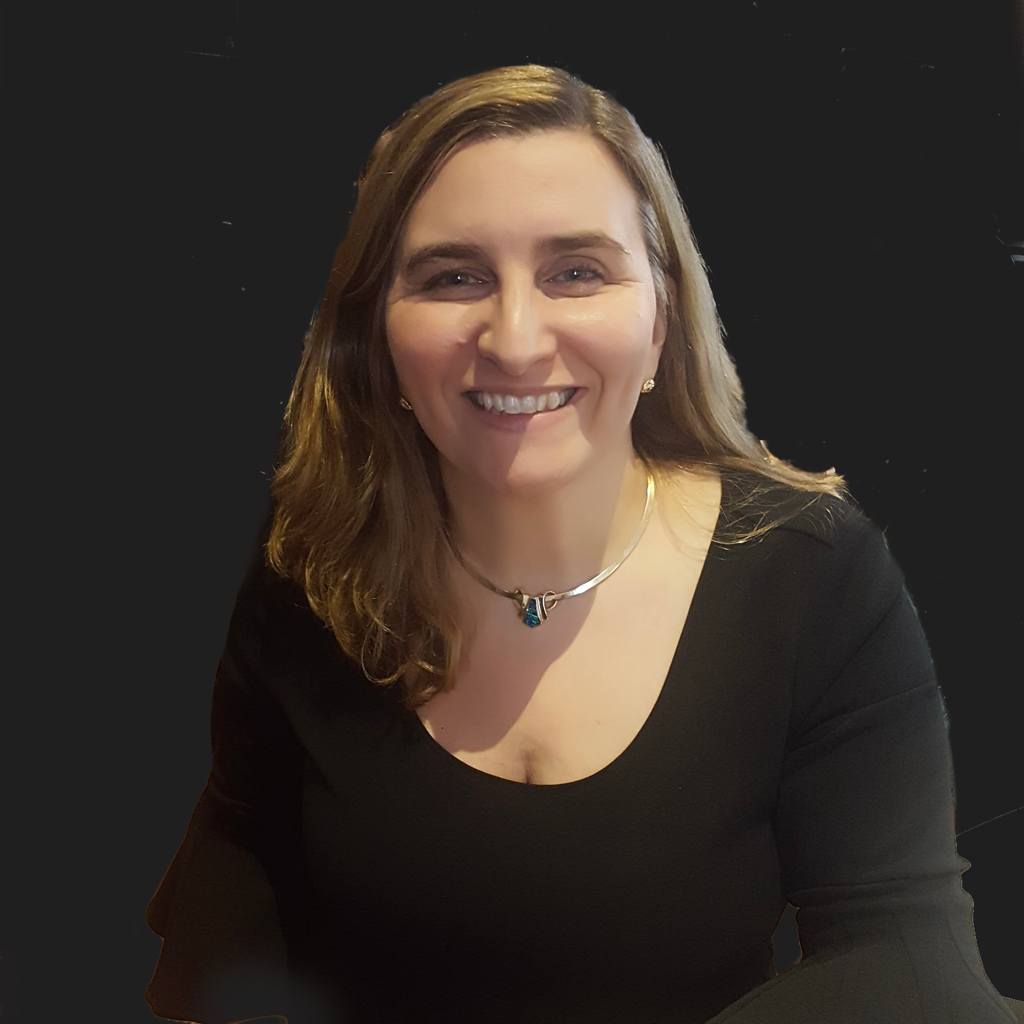 Dr. Kimberly Greene-Leibowitz
Oh, lord... that's a long conversation. First, there are more women entering medical school than there were before. In 2019, for the first time, the number of women matriculating exceeded the number of men. So the demographics of medicine have been shifting. Fields that were very male-dominated have become less so; when I was in medical school, emergency physicians were described as adrenaline junkies who carried scalpels and emergency airway kits in their pockets. If you look at this caricature from Dr. Glaucomflecken, you'll see the stereotype. I don't think that's true anymore, and that's just my specialty.
With a broader lens, medicine is different because things that were tolerated in the past are no longer standard. I wrote an essay about this in the book - but we had no "me too" and locker room humor was standard. I prided myself on being "one of the guys" and that's just how things were at the time. I can't speak for others, of course, but my perception is that a lot of that has changed. The locker-room humor has definitely disappeared. Now there is talk about providing places for women to pump while breastfeeding which NEVER would have happened in the 90s. There's still a lot of places that don't offer maternity leave to residents, but it is expected that attendings will have maternity leave. There is better understanding of the differential demands on women, and some places - such as University of Penn - have changed the whole way they structure tenure to accommodate this. At Penn, those seeking tenure can take a three year path or a six year path. The longer path allows for outside commitments - young children, aging parents, etc.
How has your perspective as a physician affected your experience of being a mother in Scarsdale … what do you like about the community and the schools and what would you like to see changed?
Again, this is a long, complicated answer. I'm going to answer it in pieces:
A - It's a lot easier to be a mother when you're a physician, because there is so much you can manage at home without seeking help. It's also a little paranoia-inducing, if you let it be, because you know all the terrible things that can happen. And it alters the way your kids are treated. When my son was five days old, he had what was called an ALTE at that time - an Apparent Life Threatening Event. Basically, he became cyanotic, but it looked so different from anything I could have anticipated that it took me a moment to realize what it was. He then spent fifteen days at Westchester Medical Center, being worked up for all manner of horrible things. The last thing they tested him for before we were discharged was something called Congenital Hypoventilation Syndrome. It affects about 1000 people worldwide. I have no doubt he was tested for that because I was a physician. That's not a test they're offering to the standard patient.
B - As for being a mother in Scarsdale... I have had my share of people asking for medical advice in weird places (birthday parties, ice cream stores, school plays) but the biggest impact on my experience in Scarsdale has been during the past few years. I'm going to try not to ruffle too many feathers but... I have a Master of Public Health in Epidemiology, and one of the best skills I acquired during that master's program was learning how to really read a study, understand statistics, and understand data quality. The bottom line is that not all studies are created equal, and you can a) always make statistics lie and b) say whatever you want in the abstract, even if it bears little resemblance to your actual results. This has made me much more critical of medical information provided by agencies, professional associations, etc. As a result, I had a lot of difficulty with the medical decisions made by the district during the pandemic. They felt rooted in advice from agencies rather than in data from studies, and in spite of my best efforts to get the district to permit the creation of a medical advisory board, they rejected my efforts. I worked with Rich Schutzer on that, and I like to think that if we'd had a team of physicians, we might not have made choices I agreed with 100%, but we also would have considered issues not adequately evaluated by the district. Further, the person who the district relied on for medical decisions is a retired pediatrician who advises seventeen districts and, by his own admission, left clinical practice because there were too many changes. It felt (and continues to feel) very irresponsible to me.
C - Community: in many places, being a physician makes it hard to fit in - it makes you "different." It's nice to be in a place where it's just my job, not something that puts me on a pedestal.
D - Change: As above with the district. They need better (and more!) medical advisors, because medicine/healthcare is complicated. They need people who are parents of kids it the district - not just grandparents - because we have a different perspective and risk calculus. The truth is that a team works better than an individual in nearly all cases. With a broader lens, i.e. not just considering the medical advisory issue, I think the district should be thinking about mental health, physical health, and learning in a completely different way. There should be a more global view that incorporates the entire K-12 structure. For example, there are still a lot of kids with pandemic-associated anxiety. This can result in more days of school missed, more stomach and headaches, greater disability, greater risk for failure. It can't be fixed with one or two counselors or the same medical advisor. How do you take a global approach to helping kids manage anxiety from the time they are very little? Is it an in-class approach? Holding more kids back? Reducing demands so some kids graduate in five years? Is it biofeedback? Group support? Reducing what we expose young kids to so they are less stressed? We aren't doing any of that.
Buy the book here:
Amazon: https://www.amazon.com/What-Bring-Practice-Medicine-Perspectives/dp/1606354493
Barnes & Noble: https://www.barnesandnoble.com/w/what-we-bring-to-the-practice-of-medicine-kimberly-greene-liebowitz/1142637933
Bronx River Books: https://www.bronxriverbooks.com/book/9781606354490
Kent State: https://www.kentstateuniversitypress.com/2022/20652/